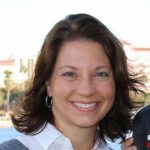 Michelle Ferrer · Feb 14, 2017 · 4 min read
Weekly food traditions are a fun way to plan the week. Some of my favorites have been Sandwich Sunday, Meatless Monday, and Taco Tuesday; I'm a sucker for alliteration. During our recent trip to New Orleans, we were introduced to a weekly tradition among the locals that goes back generations: Red Beans and Rice Monday--so much for alliteration on that one.
A local shopkeeper told us about this practice on our first day in town--which happened to be a Monday. This custom started back when day one of the workweek was considered "laundry" day. The ladies of NOLA used their leftover pork from Sunday's dinner, added dried red beans, stock and seasonings to a big pot on the stove. The red beans--requiring very little attention--cooked all day while the women tended to their laundry duties. After a day of cooking, the soupy beans were ladled over a bowl of Sunday's rice and dinner was served. Laundry may not be reserved for Mondays anymore, but this dish certainly is; it can be found on menus and in homes all around town. As soon as lunchtime hit, we set out for a bowl.
As much as I initially wanted to visit institutions like Brennan's and Antoine's for traditional fare by way of fancy, multi-coursed meals, we ended up embracing smaller shops that specialized in their own versions of local provisions. This also allowed us to sample many small meals per day as opposed to a few large ones. We reached Bourbon Street right around lunchtime and popped into the first place we saw that served red beans and rice. NOLA Poboys' hearty offering was chock-full of Andouille and perfectly seasoned beans with just the right amount of Creole spice that hit us in the back of the throat. I wanted to recreate a big pot of this humble meal as soon as we got home. Mondays are still laundry day for me, so it seemed meant to be.
My first foray into New Orleans cooking required a consult to get the spice combination just right; I just happened to have a NOLA guru right in my own living room: Emeril. Three of his cookbooks have been on my shelf, inscribed by the man himself--collecting dust--for nearly two decades. Visiting this infamous city sparked an intrigue in Cajun/Creole cuisine that I never had before. I felt prompted to finally crack those books open and cook something from inside: Emeril's Red Bean Soup was the perfect introduction.
Some planning is required when using dried beans; they will need to be soaked. Prior to making this dish, I never had much luck in the soaking beans department; my previous attempts always ended the same: undercooked, crumbly beans. I think the trick is in the soaking time--for me, soaking "overnight" translated to soaking for 36-48 hours. The beans in this dish came out creamy and tender and they stayed in their skins. This marked my first soaking success, ever! Once the beans are ready for the pot, the prepping is minimal and the cooking time is fairly hands-off. Simmering the pot over medium heat for one hour is just enough time for the beans to cook through and the sauce to reduce and thicken; an entire day is no longer required. Adding cooked, buttered rice to the serving bowl absorbs some of the broth and tempers the heat from the Andouille and spices.
The flavors in this recipe build layer by layer. Bacon rendering, sausage browning, onions and peppers sautéing, and spices toasting come together to create the most aromatic bouquet wafting from your kitchen. Impatience also begins to build and one hour feels like four; the never ending question, "Is it ready yet?", echoes from other rooms. The result was a nourishing bowl of spicy goodness; the perfect reward for a long days' work.