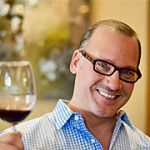 Kevin Godbee · Feb 25, 2020 · 3 min read
We recently received a DM on Instagram from Erica, the founder of Sauce Lab, offering to send out "a free sauce kit to try out and it comes with no obligation for reviewing or sharing". Sure! Why not? I love hot sauce, and this sounds like fun! And it was.
Sauce Lab is a new company currently offering one hot sauce kit, Mango Habanero, which is fun to make, quite tasty, and oh so hot! Do try this at home, kids!
Taking a quick look at gourmet hot sauce prices, it seems they range from $6 - $15 a bottle for most, with some coming in even higher. So, the $45 price tag for a 4-bottle making kit with high quality ingredients seems quite reasonable. This is a great gift idea for the foodie friends in your life too.
I'll let these pictures and captions speak a thousand words.
Instructions:
1. Rinse and coarsely chop the chipotle and habaneros.
2. Toast peppers and spices for 1-2 mins, until fragrant. (Don't add sugar or mango yet.)
3. Add 1 cup vinegar and 2 cups water. Boil. Add sugar, dried mango, and 1/2 tsp salt. Simmer 10 mins.
4. Allow mixture to cool. Blend until smooth, using a blender or food processor. Season with salt.
5. Wait 10 mins before bottling. Use included funnel to pour into glass bottles. Attach fitments and caps.
6. Affix labels to bottles. Refrigerate and enjoy within 3-months. For best results, let the sauce rest 12 hours before tasting.
Review:
Overall, Lori and I had a fun time making the hot sauce. It was an enjoyable little project on a Sunday morning. The sauce is quite spicy, and has a great rich and smokey flavor. Tasting it by itself reminds me of a well-seasoned steak.
Before I opened the box, I was thinking, darn, we don't have any hot sauce bottles. No problem. You get four of them. Interestingly, we only yielded enough hot sauce to fill three bottles. We did precisely follow the instructions to add 1 cup of vinegar and 2 cups of water, and the time for boil and simmer. The instructions don't specify, but I would have normally used white vinegar, but since Lori didn't have any, we used apple cider vinegar.
You might want to add a little more water, as the sauce is thick, and quite spicy, and then you'll get the 4th bottle filled too.
For toasting the peppers and spices, it doesn't specify the heat level, so I did medium for the first 1½ mins, then cranked it to high for the last 30 secs before adding the liquids to boil. I stirred occasionally until the last 30 seconds, for which I then stirred constantly when the heat was turned up.
We tasted a little from the funnel after bottling, and wow! It was spicy! It does mellow a little after the specified 12 hours, but it is definitely for the hottest of hot sauce fans, and I am definitely one.
The instructions say to refrigerate and use within 3-months. Refrigeration requirements for hot sauce is debated and I stopped doing this years ago, but of course, to each his own. The vinegar keeps it preserved, and there are really no ingredients that go bad. You can also taste the flavor nuances better when it isn't cold. It should last longer than 3-months too. Some online sources say five years. However, refrigeration does slow oxidation, and color change, and it is what Sauce Lab recommends.
Either way, this is a really fun, and tasty project that all hot sauce lovers and home cooks will enjoy.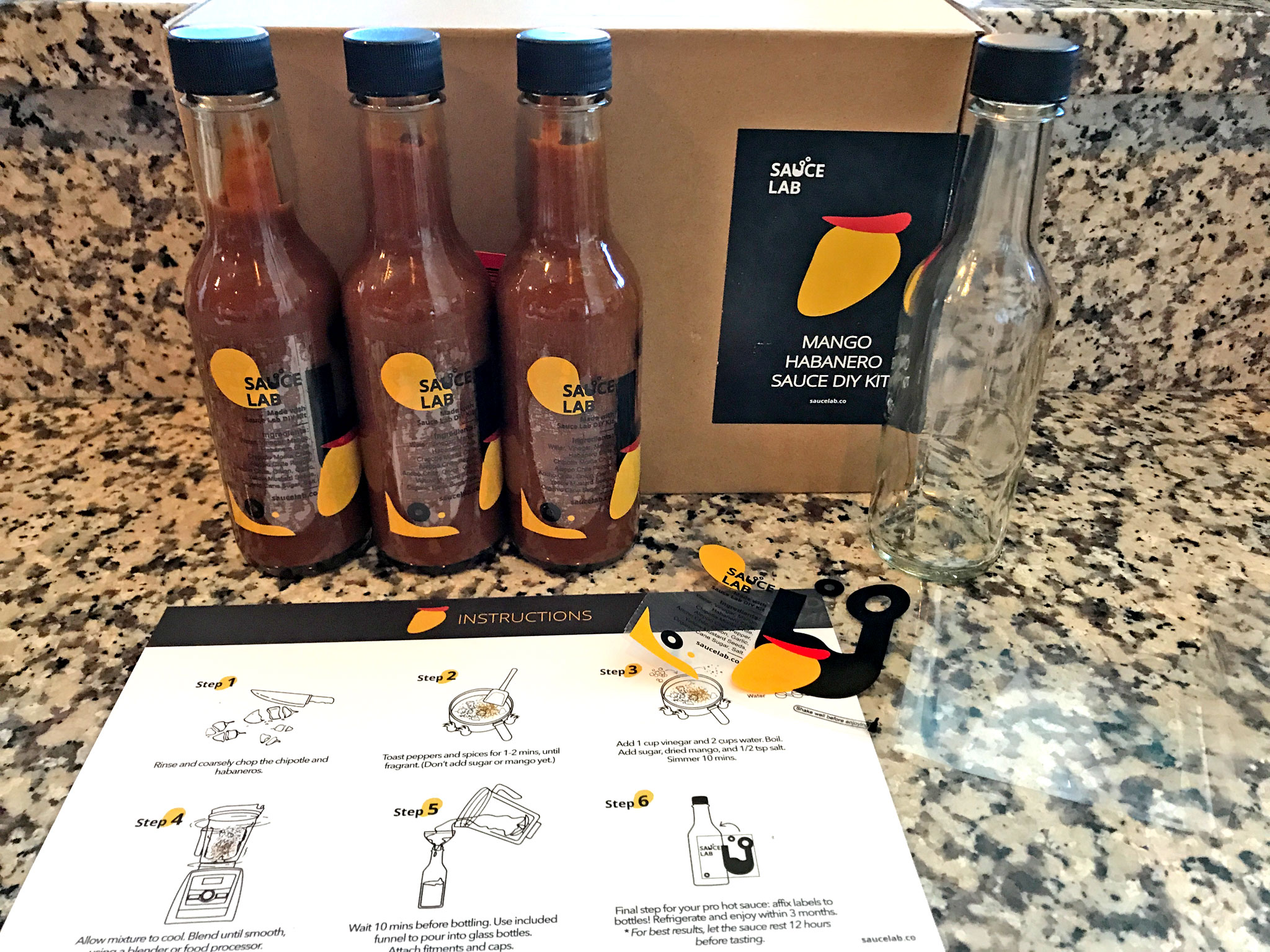 Editor Rating

Rated 5 stars

Spectacular
---
Reviewed by:

Published on:

Last modified:
---
Sauce Lab is a new company with DIY Hot Sauce Making kits. Right now, they have Mango Habanero, and we figure they'll have more coming out in the future. It's fun, and a great gift idea!