Click the coupon below to open on a new page for printing or save the the image to your phone to show at the restaurant.
Offer of 20% off of your entire bill is valid once per week per customer, and is valid until February 28, 2018.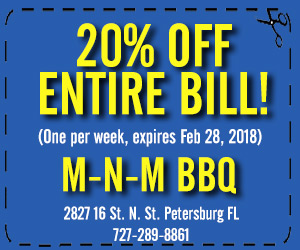 M-N-M BBQ
2827 16th St North
St. Petersburg, FL 33704
(727) 289-8861
Tues - Sun 11 am - 9 pm (closed Mondays)
Come get some barbecue!