Lori Brown · Mar 15, 2019 · 4 min read

Beantown Pub South opened in July 2018 with the same original menu as their only other location Beantown Pub in Boston. Here's the original writeup we published after they opened.
Since opening, owner Roger Zeghibe, has noticed that the offerings that are favorites in Boston aren't all flying off the menu in St Petersburg. In search for a new chef, Zeghibe was put in touch with Mike Nappi, former owner of Fishermen's Grill in Portland, ME.
Fishermen's Grill was a hole in the wall seafood joint that Nappi opened in 2013. By 2014, he had made the restaurant a monstrous success in a spot that had been plagued by failure. The restaurant became known for its large portions and fresh locally sourced ingredients and quickly shot to Yelp stardom with a national ranking of 60th and a ranking of #1 in all of New England.
Photo Courtesy of The Bangor Daily News
Quoted from an article in the Bangor Daily News, Nappi said, "I never went to culinary school or anything, but in my family you've got to know how to cook. I had always wanted to have my own restaurant, but never thought I'd have the opportunity. When I got the chance to buy this place, I jumped at it and just threw myself into it full bore. I went all in financially, so I knew if I screwed it up I was gonna be in big trouble. Failure really isn't an option for me, I have to make it work. When I first opened up I was putting in 100 hour weeks and not paying myself anything. Now I'm still putting in the same hours, but all the work is starting to finally pay off."
The restaurant was still a huge success when Nappi encountered some personal hardships with the untimely loss of his father from cancer last year. He needed a fresh start. So when Zeghibe contacted him, it was the perfect opportunity for him to move from Portland and start anew.
Zeghibe, giving Nappi complete creative control of the menu, trusts him to serve up some new and fresh offerings at Beantown Pub South and Nappi is enthusiastically taking on that challenge.
We met with both owner and chef only six days after Nappi's arrival in St Petersburg, fresh off of the plane. He was very excited to share with us his vision and a few food items for us to sample and for you to feast upon.
Nappi is dedicated to locally sourcing whenever possible such as the shrimp, but will be flying in fresh seafood, such as the lobster, airfreighted overnight through his connections in Maine. The clams strips are Ipswich clams. The menu specials will change with the seasons in order to showcase what is in season at the time.
We started with the Wicked Seafood Sampler...which is huge! It has Fried Haddock, Scallops, Shrimp & Ipswich Clam Strips and is served with cole slaw. Having never had fried scallops before, I was amazed at how delicious these were. Turns out it is the type of scallops that Nappi uses because no matter how I ate them, they are just phenomenal, cut like butter and just have this natural sweet and savory thing going on. I am in love with the scallops at Beantown! I don't eat a lot of fried food but the batter here is light and delicious with great seasoning. The Ipswich clam strips are not chewy at all and have great flavor. The shrimp and the haddock were very good, but those scallops! Yum!
Next up was a house salad of mixed greens, tomato, onion, cucumber, carrot, bell pepper and pepperoncinis topped with seared scallops. Again, those scallops stole the show. But as you can see, this salad was extremely fresh and delicious!!
The menu will feature a Classic Lobstah Roll as well as a Fried Lobstah Roll with different specialty lobster rolls, such as a Thai Lobstah Roll, rotating on and off as specials. Of course we had to try the Fried Lobstah Roll with fresh Maine lobster meat fried golden brown topped with a spicy aioli and served with french fries and cole slaw. I have never had fried lobster, and I think I prefer it the classic way but the spicy aioli is delicious with it and it is definitely a nice change up.
Mike's clam chowder was a must try as it is a different style. It is not made with potatoes. Mike was a bit worried about this but honestly I didn't miss the potatoes at all. It was fantastic! All the flavor, all the clams and a delightfully starchy base.
The new menus are still a work in progress but they should be done very soon. They will be offering a late night weekend menu that will include Buffalo Haddock Bites, Buffalo Mako Shark Bites, Buffalo Shrimp, poutine, different flavors of fries such as salt & vinegar, sour cream & onion and bacon dusted, mozzarella sticks, and Buffalo clam strips.
You can follow them on Instagram and Facebook @beantownpubsouth to keep up to date with all the daily promotions to come.
We are very excited to see everything Nappi has to offer and to see him succeed here, in St Petersburg, as he did in Portland, ME. We wish him and Beantown Pub South all the best.
A downtown Boston mainstay for over 20-years opens in downtown St. Petersburg in July 2018. A classic American pub offering fine pub dining and a casual drinking atmosphere.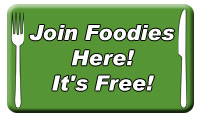 DISCLAIMER: Kevin, Lori, Abby, & Haley do not dine anonymously (this would be impossible) and we sometimes get free food (though never expected). However, we dine with the locals and we support our own. You will always get honesty in a respectful manner.