Savor Your Food & Save Your Money with Club Savor
Two of the biggest challenges to being a serious foodie are keeping your waistline in check, and also keeping your budget in check. There are several gyms to help with the first problem, and Club Savor to help with the second one.
Club Savor just launched a month ago, and they already have 30 area restaurants where you can get 50% off of entrées and drinks for you and a friend, and you can use it all day, every day.
What's the catch? There is none. It's that good of a deal, and it keeps getting better.
Read on.
You and a guest get half off one entrée and one drink each. You can even use your discount again at the same place on the same day as long as there are three hours in-between. Or, you can go to another participating location right away without the three hour buffer.
That's a general description of how it works. To see all of the rules, check out the FAQ at ClubSavor.com.
It's a $29.95 monthly membership, and if two people go out to dinner just once in the month, it pays for itself. We have already used it ourselves at The Oyster Bar, Buya Ramen, The Lure, and Iberian Rooster.
To see all of the restaurants currently in the program, go to ClubSavor.com. Be sure that the referral code STPETEFOODIES is loaded as they are going to keep a tally and donate to charity based on each sign-up.
Club Savor to Donate $20 to the St. Pete Culinary Institute
for Each New Member That Joins from St. Petersburg Foodies
It's $29.95 for the first month of membership, and Club Savor is taking $20 of that and giving it to the St. Pete Culinary Center. The St. Pete Culinary Center provides a formal training in the culinary arts to underprivileged youth and young adults for FREE, as we reported here.
So, you are saving money on food and drinks, donating to a charity related to the restaurant business … what more could you ask for?
How about for each friend you refer, you get a free month on your own membership?
Yep. That's the deal.
First, use our link to ClubSavor.com to get your member benefits and have a donation made to the culinary center. Then you get your own referral code to paste on your Facebook timeline, or any other social media, to have your friends join via your link to earn free months for yourself.
We met with the owners of Club Savor; Roger Curlin and Jack Homsey, and they told us that they already have tons of positive feedback coming in. There are many emails saying how much members love the program… Roger emphasizing that they put it in all caps, such as; "We LOVE the Club Savor program!"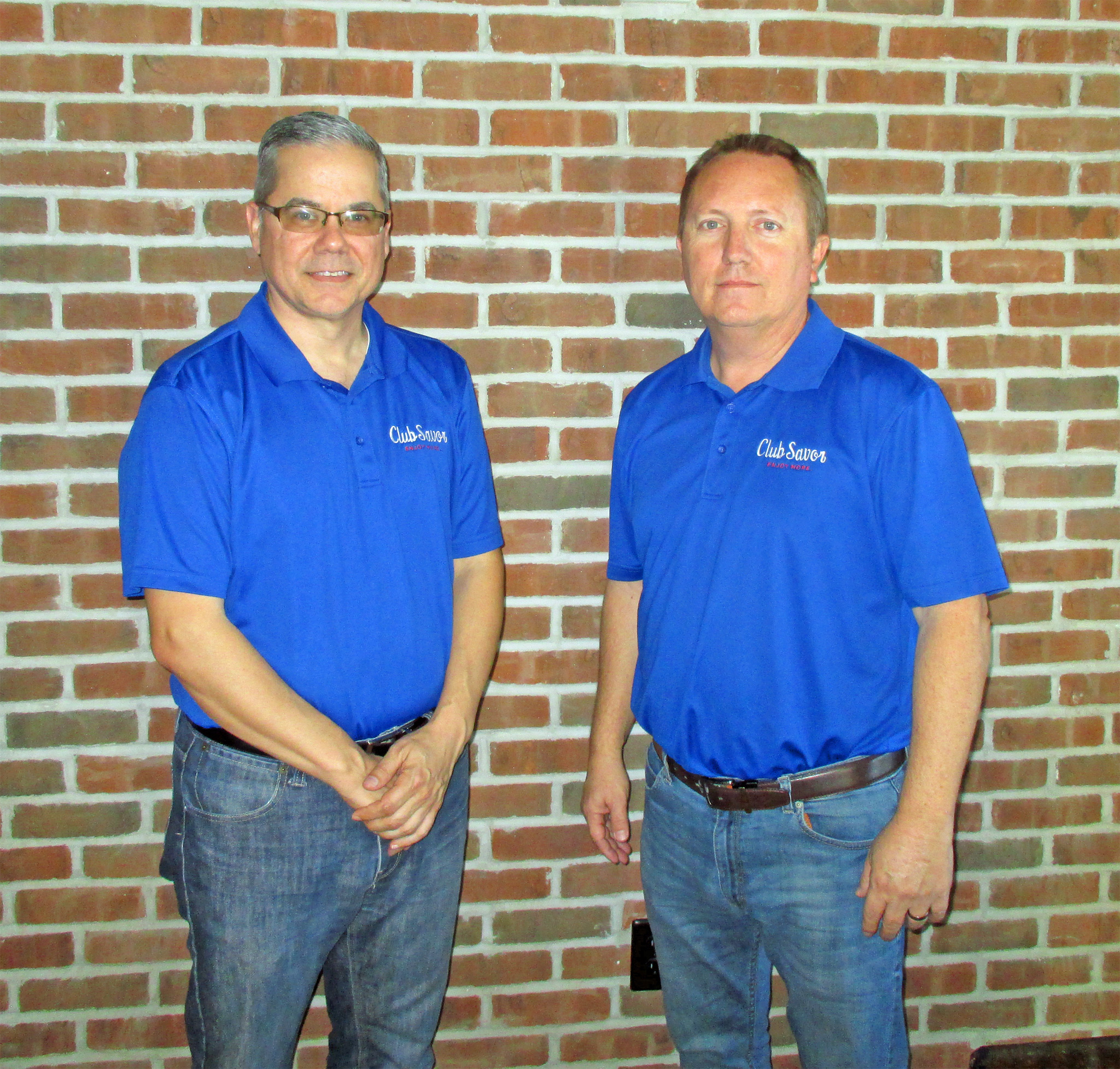 Jack goes on to tell us that several Club Savor members are enjoying using their discounts to experiment with foods and menu items they may not have tried before, and at different places they may not have tried before.
Here are the current participating restaurants as of January 13, 2017.
Angry Pepper
Buya Ramen
CD Roma Restaurant & Brew Pub
Cuvee 103
Ferg's Sports Bar
Fuego Lounge
Hamburger Mary's Clearwater
Hamburger Mary's St. Pete
Hinata Japanese Steakhouse
La Cote Basque Winehouse
La Fondita De Leo
Mastry's Brewing Co.
Meze 119
O'Bistro
O'Maddy's Bar & Grille
Portofino Italian Ristorante
Sage's West Bay Bistro
Salty Rim Grill
Sea Critters
Sea Fire
Silas Steakhouse & Seafood Grill
St. Pete Brewing Company
Tequila's Mexcian Grill & Cantina
The Blue Goose
The Iberian Rooster
The Lure
The Oyster Bar
Thirsty First
TSM Kitchen & Bar
Villa Bellini
Club Savor's innovative new dining club offers half off an entrée and an alcoholic drink for members and a guest. With dozens of Pinellas County restaurants on board, it's quickly becoming the go-to option for hassle-free discounts on food and drink at top destinations.