Servings

Prep Time

1

Quart

20

Minutes
Cook Time

Passive Time

40

Minutes

1

Hour to cool
Servings

Prep Time

1

Quart

20

Minutes

Cook Time

Passive Time

40

Minutes

1

Hour to cool
Wash and peel the beets and cut into fine dice or grate on the coarse side of a grater. Place in a saucepan with the juice of ½ lemon, a pinch each of salt and sour salt, and the 5 cups of water.

Bring to a boil, reduce the heat, cover, and simmer until the beets are tender, about 40 minutes. Add the juice of another ½ lemon. Remove from heat.

Using whole eggs results in a creamier, thicker borscht, but it is much trickier to add the hot beet soup to the whole eggs without having them coagulate. If you feel inexperienced with this process, use just the yolks. In either case, beat the eggs with a fork until they are thin and watery.

Slowly ladle some of the hot borscht into the eggs, beating constantly. When all the egg mixture is beaten into the soup, pour the soup back and forth between the pot and a bowl or pitcher about 10 or 15 times until the mixture is smooth, airy, and creamy.

Halfway through, add more lemon juice to produce a winey effect; add a tiny pinch of sugar, if necessary, and salt and white pepper as needed. Continue pouring to blend. Chill thoroughly.

It is best to add sour cream shortly before serving so that the borscht will keep longer. The sour cream can simply be served on the side, to be spooned in at the table. Or you can add sour cream (about 1 heaping tablespoon per cupful of borscht) to the soup in a jar. Close tightly and shake vigorously to blend. Fluffy, dry, hot boiled potato is wonderful in the middle of this ice-cold soup.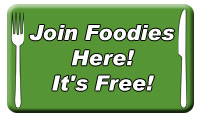 DISCLAIMER: Kevin, Lori, Abby, & Haley do not dine anonymously (this would be impossible) and we sometimes get free food (though never expected). However, we dine with the locals and we support our own. You will always get honesty in a respectful manner.