Heat a stockpot over medium heat. Add olive oil and sauté green onions and sausage until onions are soft and sausage has browned. Add broth and water to pot and stir/scrape bottom of pot with a wooden spoon to remove any brown bits.

Add bay leaves, kombu, potatoes, and spice mixture to the pot; stir and bring to a boil. Boil for 12 minutes and add corn. Continue to boil for 3-8 minutes more or until the potatoes are cooked, (insert a sharp knife into the center of a potato; if it pulls out easily, they are ready).

Stir in shrimp and continue to cook for 3 more minutes or until the shrimp turn pink. Add butter and stir to combine. Turn heat to low and allow to simmer for 2 minutes.

Drain contents of pot into a strainer; reserve liquid if desired. Dump contents from strainer onto a newspaper-lined platter or bowl.

Note: to devein shrimp with the shell on, hold shrimp by the underside with the head side facing you. Using kitchen shears carefully snip the shell from the back of the head to the top of the tail. If the vein did not dislodge, run a paring knife down the cut area to remove. Rinse under running water.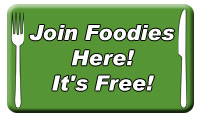 DISCLAIMER: Kevin, Lori, Abby, & Haley do not dine anonymously (this would be impossible) and we sometimes get free food (though never expected). However, we dine with the locals and we support our own. You will always get honesty in a respectful manner.