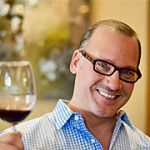 Kevin Godbee · Jun 12, 2019 · 8 min read
10 Best Pizza Joints St. Pete
Sometimes we get criticized for being biased to downtown locations since that's where we live. That might be true, and it might be because that's where many of the best restaurants are. Well, it's not true for pizza. There is only one place that made the list that is in the 33701 zip code. (Shocking, I know!)
We ate A LOT more than 10 pizzas. Some we will not mention at all because they were that bad. One was so bad that we took one bite, and then gave the entire pizza away to a couple of homeless dudes in William's Park. There's a lot of really bad pizza in St. Pete. There's a lot of really good pizza as well. We will also have a few honorable mentions at the end, and start with a confusing mention up front.
Joey Brooklyn's has long been a polarizing choice for some reason. When they get mentioned, people either love them or hate them. I fell on the love side until recently. They were quite close to making the list as I have eaten a large, plain cheese from them many times, and always thought it to be delicious, and just like what I grew up with in New Jersey (exit 9 on the Turnpike). In my hometown, at the time, 1970-80s (anecdotally speaking), it was 50% Italians, 45% Jewish, and 5% other. There were a lot of pizza joints up there, and they were all totally amazing. Fuhgeddaboudit!
So, I'm telling Lori about how good Joey Brooklyn's is, and she says, "Have you ever had it when it wasn't 3 O'clock in the morning, and you weren't drunk?" I said, "Yeah. I had it at 2 am once." She said, "Go eat it during the day." So I did.
In the past, I always got a plain cheese, large, late at night. This time I got a small with the usual toppings we normally get (pepperoni, mushrooms, & jalapeño - we normally get bacon too, but Joey's doesn't have it), and went at 11:00 am when they open.
It wasn't as good as I remembered. It was good, but not the normal wow, let me shove this whole pizza in my face kind of good.
Damn it.
Maybe the morning shift does something different? The main difference was that the crust wasn't as thin, and the pizza wasn't as moist. They get credit for using fresh mushrooms though. Sorry, Joey's. I still love you guys, but need to come back when the night shift is on.
For many of these pizzas, we topped them with pepperoni, mushrooms, jalapeños and bacon, but not all. About half of the places have more than one location. We list the local St. Pete location that we went to, or ordered from. Three of them we ordered delivery, the rest we went to.
Before we get into the list, an important thing you should be aware of is that there are other publishers of "best of lists" that do not actually go to the establishments, or actually eat the food. (Sounds ridiculous, right?) They just download photos from the internet, or embed Instagram posts from someone else. Instant top 10 list produced without having to leave the house.
That's NOT how we do it.
We absolutely DO eat all of the food on all of our lists. (How can anyone recommend something they never experienced?)
Unfortunately, we've seen these junk lists a lot—from national and local publishers. We are also aware of a local publisher that offers paid placement in best-of-lists. There is no paid placement here.
WE PERSONALLY ATE ALL OF THESE PIZZAS, AND WENT TO ALL OF THESE PLACES, AND THESE ARE ALL ST. PETE FOODIES PHOTOS. (All photos by Kevin Godbee unless otherwise noted.)
Here are the 10 Best Pizzas in St. Pete for 2019
The order is zip code, then alphabetical by restaurant name.
1. Fabrica Pizza
101 7th St. South
St. Petersburg, FL 33701
(727) 290-9643
Fabrica Pizza Website
Fabrica Carni Pizza - San Marzano tomato sauce, fresh mozzarella, oven roasted peppers, Italian sausage, beef and pork meatballs, pepperoni, fresh garlic, oregano.
This is just super-good Neapolitan Woodfired pizza in a fast-casual atmosphere. However, we ordered delivery, twice in one week it was so good.
2. Noble Crust
8300 4th St North
St. Petersburg, FL 33702
(727) 329-6041
Noble Crust Website
Margherita 2.0 with Tomato Sauce Calabrian Chili fresh Mozzarella Parm whipped Ricotta Avocado and Basil.
Noble Crust has excellent food, all of it with their unique twists of Italian and American Southern-inspired cooking and ingredients.
3. Tour De Pizza
8824 4th St. North
St. Petersburg, FL 33702
Phone: (727) 914-6969
Tour De Pizza Website
Tour De Pizza - Large with Pepperoni, Mushrooms, Bacon and Jalapeños.
We've ordered this one for delivery several times. It's just damn good pizza.
4. Paisano's Pizza N Pasta
6000 4th St. North
St. Petersburg, FL 33703
(727) 521-2656
Paisano's Pizza Website
Paisanos - Large with Pepperoni, Mushrooms, Bacon and Jalapeños.
Paisano's knows how to make an excellent pizza. This is the third and last one we ordered in. For all of the rest, we went to the dining establishments.
5. Bavaro's Pizza Napoletana & Pastaria
945 Central Avenue
St. Petersburg, FL 33705
(727) 258-7517
Bavaro's Website
Diavola Neapolitan Pizza - San Marzano Tomato, Fior De Latte, Mixed Peppers, Spicy Home-Made Sausage, Parmigiano Reggiano, Basil, Extra-Virgin Hot Olive Oil.
Like Fabrica, Bavaro's is super-good Neapolitan Woodfired pizza, but instead of fast-casual, Bavaro's has table service. Owner, Dan Bavaro says, "this is fork and knife pizza", but I still eat it with my hands.
6. Pizza Box
923 Central Avenue
St. Petersburg, FL 33705
(727) 623-0444
Pizza Box Website
Lover Boy Pizza - Housemade San Marzano Tomato Sauce, Mozzarella, Housemade Meatballs, Herb Whipped Ricotta, Cherry Peppers, Caramelized Onions and Fresh Basil.
Pizza Box, just a few doors east of Bavaro's, is also wood-fired, but it is completely unique and different. I promise you that you've never had pizza like this. It's like nothing else, and it is amazing.
7. Gennaro's St. Pete Beach
2004 Pass-a-Grille Way
St Pete Beach, FL 33706
(727) 360-0563
Gennaro's Website
Gennaro's Large with Pepperoni, Mushrooms, Bacon and Jalapeños.
Gennaro's in Pass-a-Grille is old school, kick-ass pizza. It's casual, unassuming, on the intracoastal side. It's family owned and operated since 1989. Lori used to live on Pass-a-grille and had been telling me for years how great their pizza is. She was right.
8. Gianni's NY Pizza
936 58th St North
St. Petersburg, FL 33710
(727) 381-3209
Gianni's Website
Gianni's Large with Pepperoni, Mushrooms, Bacon and Jalapeños.
Gianni's and Toby's below were both recommended to us by St. Petersburg Mayor, Rick Kriseman when he came to visit as a guest on our podcast. The Mayor knows his pizza. They are both great, and very New York.
9. Tobys Original Little Italy Pizza
3523 49th St North
St. Petersburg, FL 33710
(727) 522-2717
Toby's Website
Toby's Large with Pepperoni, Mushrooms, Bacon and Jalapeños.
See above comments under Gianni's.
10. Cappy's Pizzeria
2900 1st Ave North
St. Petersburg, FL 33713
(727) 321-3020
Cappy's Website
The Cappy - Sausage, Ham, Pepperoni, Green Bell Pepper, Onions, Mushrooms.
Cappy's is another one that executes NY style pizza excellently.
Cappy's also has excellent Chicago Deep Dish.
Speaking of Chicago-Style pizza leads me into our honorable mentions.
Paul's Chicago Pizza has excellent stuffed pizza, which is similar to deep dish, with the difference being that it has a top crust, or layer of dough that covers it.
It should be noted that Chicago deep dish, or stuffed is really what the tourists eat in Chicago, and the natives eat what they just call "pizza", which is a thin crust pizza cut into squares. We love Paul's, but didn't think the Chicago thin crust could compete with the NY style thin crust.
Gratzzi Italian Grille also has one of our favorite pizzas that we frequently order when sitting at the bar.  They de-emphasize their pizzas as they don't want to be known as a pizza joint. As a matter of fact, you can only order a large pizza to-go. "Here's your pizza, now get the f*ck out!" Of course, I'm joking with that quote. Everyone is actually super friendly at Gratzzi, and you can eat the personal size pizza in the restaurant.
Our favorite is the Rustica - Sausage, pepperoni, mushrooms, Vidalia onions, sliced cherry peppers, and mozzarella.
Crafty Squirrel on the 200 block of Central Ave, right next to The Oyster Bar has some unique artisan craft pizzas.
Our favorite is the Chicken & Bacon & Ranch, Oh My! It has a house buttermilk base, diced chicken, bacon, a sprinkle of cheddar, chives and a ranch drizzle. It's rich and savory. The crust is delicious - buttery and a solid texture, different than some of our other offerings around town.
Lastly, Angelo's gets a lot of mentions when people ask for recommendations. I've only had it once a few years ago at 3 am closing time, and ironically enough, I remember it being as good as Joey Brooklyn's.
Please tell us your favorite pizza in the comments below.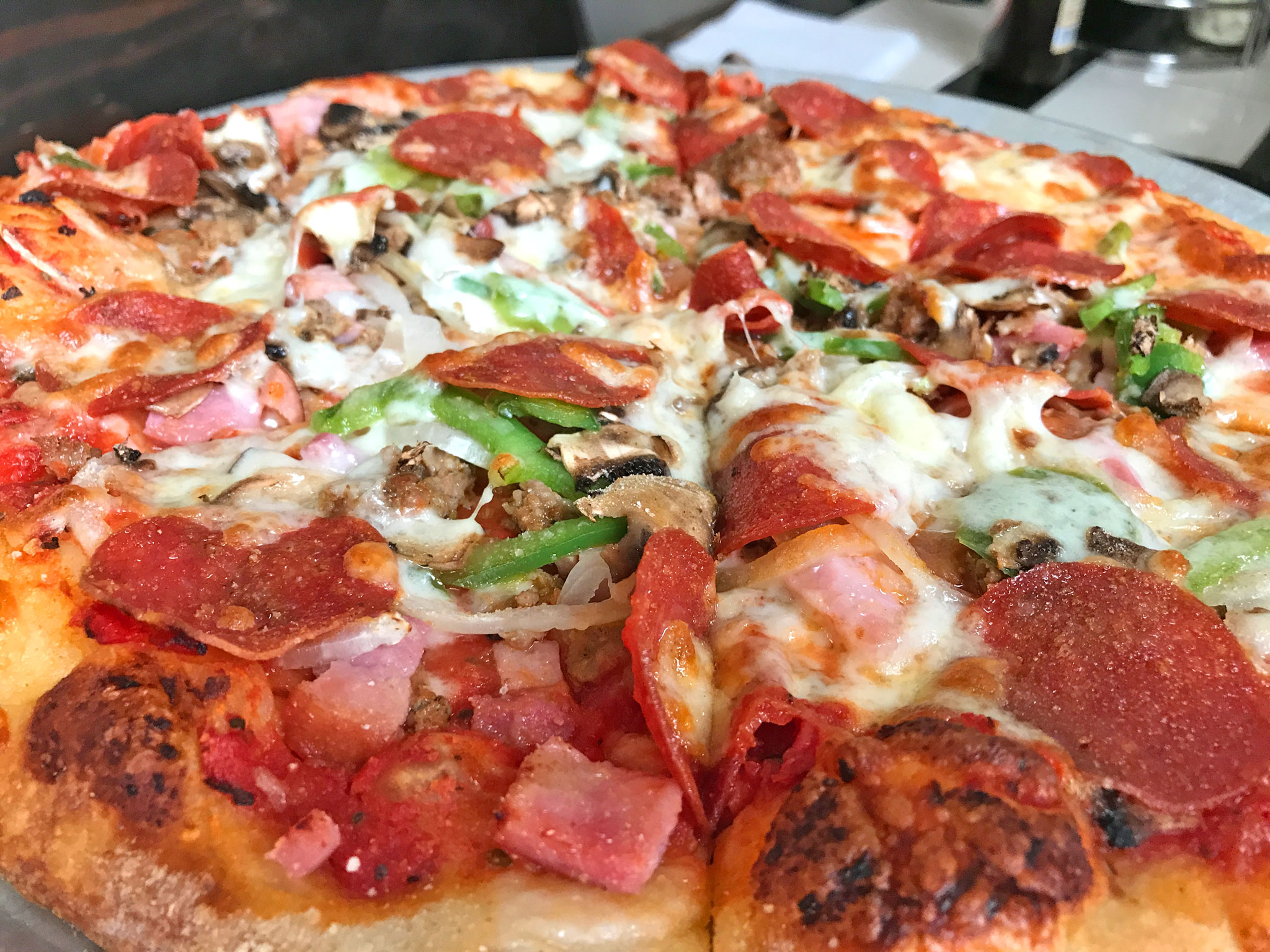 Readers Rating

Rated 4.8 stars




4.8

/ 5 (

Reviewers

)

Spectacular
---
There's a ton of pizza places in St. Petersburg. Some are just ok, and others are really bad. Here are the best pizza joints in St. Petersburg, Florida!