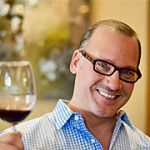 Kevin Godbee · Mar 18, 2019 · 5 min read
10 Best Buffalo Wings–Chicken Wings and Duck Wings too!
Chicken wings are not only one of the most popular restaurant and bar staples, but their popularity keeps increasing so much that there were shortages and price peaks in 2017 lasting into 2018. I read about it back then in The Wall Street Journal, but things are better now.
A year ago, there was a scare that rising demand was causing a surge in the price of chicken wings nationwide. Now it's going the other way after poultry wholesalers hit a pricing peak in September, according to data from Bloomberg. - Big 97.9
Wings remain one of the hottest food items, literally and figuratively—proper use of the word, 'literally' (you're welcome)—and downtown St. Pete's eateries are happy to oblige.
The list order is zip code, then alphabetical. I refuse to say that these wings are better than those, and so on. In my opinion, that is wrong. There is no "apples-to-apples" comparison here. These are all excellent wings, and you should try them all, which brings me to another point.
There are other publishers of "best of lists" that do not actually go to the establishment and actually eat the food. They just surf the web collecting information, and downloading photos, or emailing the restaurant for them. We think those types of lists are crap.
Unfortunately, we've seen it a lot—from national and local publishers. We are also aware of a local publisher that offers paid placement in best-of-lists. There is no paid placement here.
It's ridiculous that I need to say this, but yes ... I ATE ALL OF THESE WINGS, AND WENT TO ALL OF THESE PLACES, AND THESE ARE ALL ST. PETE FOODIES PHOTOS. (With one exception.)
Every photo is credited, and they were either taken by me, or Lori (the other co-founder of St. Pete Foodies.) The exception is The Avenue below. They informed us that they have a new plating of the wings since we were there, and wanted us to use their photo.
Most of the places listed offer different versions of their wings. We are featuring one of each.
Here are the 10 Best Wings in St. Pete for 2019
The order is zip code, then alphabetical by restaurant name.
1. The Avenue
The Buffalo Wings at The Avenue provide the nice sting and vinegar kick that we all crave. They are spicy and mouthwatering.
The Avenue
330 1st Ave S
St. Petersburg, FL 33701
(727) 851-9531
http://theavenuedtsp.com
2. Del Mar Gastro Lounge
Award Winning Baked Chicken Wings - Orange Mandarin Sriracha
Del Mar bakes all of their food offerings, including the wings for somewhat healthier bar food. We love the Orange Mandarin Sriracha Wings. They are tangy and sizzling.
Del Mar Gastro Lounge
243 Central Avenue North
St. Petersburg, FL 33701
(727) 498-8610
http://delmarstpete.com
3. Ford's Garage
Ford's Classic Wings are fried crispy. They have a nice crunch, pack a little punch and really satisfy. They have a little bit of char, which adds another satiating dimension.
Ford's Garage
200 1st Ave S
St. Petersburg, FL 33701
(727) 295-3673
https://www.fordsgarageusa.com/locations/st-pete/
4. The Galley
The Galley's Buffalo Wings are meaty, and hot with just the right amount of bite.
The Galley
27 4th St N
St. Petersburg, FL 33701
(727) 575-7071
http://thegalleystpete.com
5. The Lure
Dancing with Alex - Four deeply sautéed duck wings presented with your choice of our signature citrus buffalo sauce or our soon to be famous Tabasco honey glaze.
The Lure changes things up with Duck wings. I had the citrus buffalo sauce version, and enjoyed them immensely. They are a little less spicy than typical Buffalo wings, which sometimes disappoints me, as I love spicy food, but I was pleasantly surprised. The little bit of sweetness, and tanginess had me wanting more than just the four.
The Lure
661 Central Avenue North
St. Petersburg, FL 33701
(727) 914-8000
https://thelurestpete.com
6. No Vacancy
Up in Smoke Wings Blackened
From Lori's write-up on No Vacancy:
Just look at those wings. As the name suggests, they really are smoked and tasted like a smoked bbq wing. We were so glad that we chose blackened. But look forward to trying the buffalo too. If you are a big fan of wings, you are going to love these!
No Vacancy
937 Central Ave
St Petersburg, FL 33701
727-308-7878
https://novacancydtsp.com
7. Paul's Landing
Smoked Wings - beer brined, house ranch, citrus chili rub.
The smoked wings here are killer delicious. The seasonings, outside crunchiness, and inside juiciness will have you craving these for days.
Paul's Landing
(Located in: The Vinoy® Renaissance St. Petersburg Resort & Golf Club)
501 5th Ave NE
St. Petersburg, FL 33701
(727) 824-8007
https://www.paulslandingstpete.com
8. Three Birds Tavern
We love the Hot, HOT Extra-Crispy Double Fried wings at Three Birds. Lori said, "the hot, hot double fried wings were fantastic!"
Three Birds Tavern
1492 4th St N
St. Petersburg, FL 33701
(727) 895-2049
http://www.threebirdstavern.com
9. Engine No. 9
We always see people raving all over social media about the Sriracha Wings at Engine No.9, and it's for good reason. In the past, I shied away from cooked Sriracha items as it gets sweet, and loses it's heat when cooked. However, Engine figured out how to get them sweet with heat, and I love it. Here's me at Engine No.9 eating Sriracha wings while wearing my on-theme Sriracha shirt.
Engine No. 9
56 Dr M.L.K. Jr St N
St. Petersburg, FL 33705
(727) 623-0938
http://www.no9burgers.com
10. Ferg's Sports Bar & Grill
Ferg's offers 18 different versions of wings—more than any other place by far—and they are all excellent. We were in the mood for Hot Wings. They have the perfect amount of crunch, and enough spice to satisfy me, without hurting Lori's pretty little mouth.
Ferg's Sports Bar & Grill
1320 Central Ave
St. Petersburg, FL 33705
(727) 822-4562
http://www.fergssportsbar.com
Tell us your favorites in the comments below!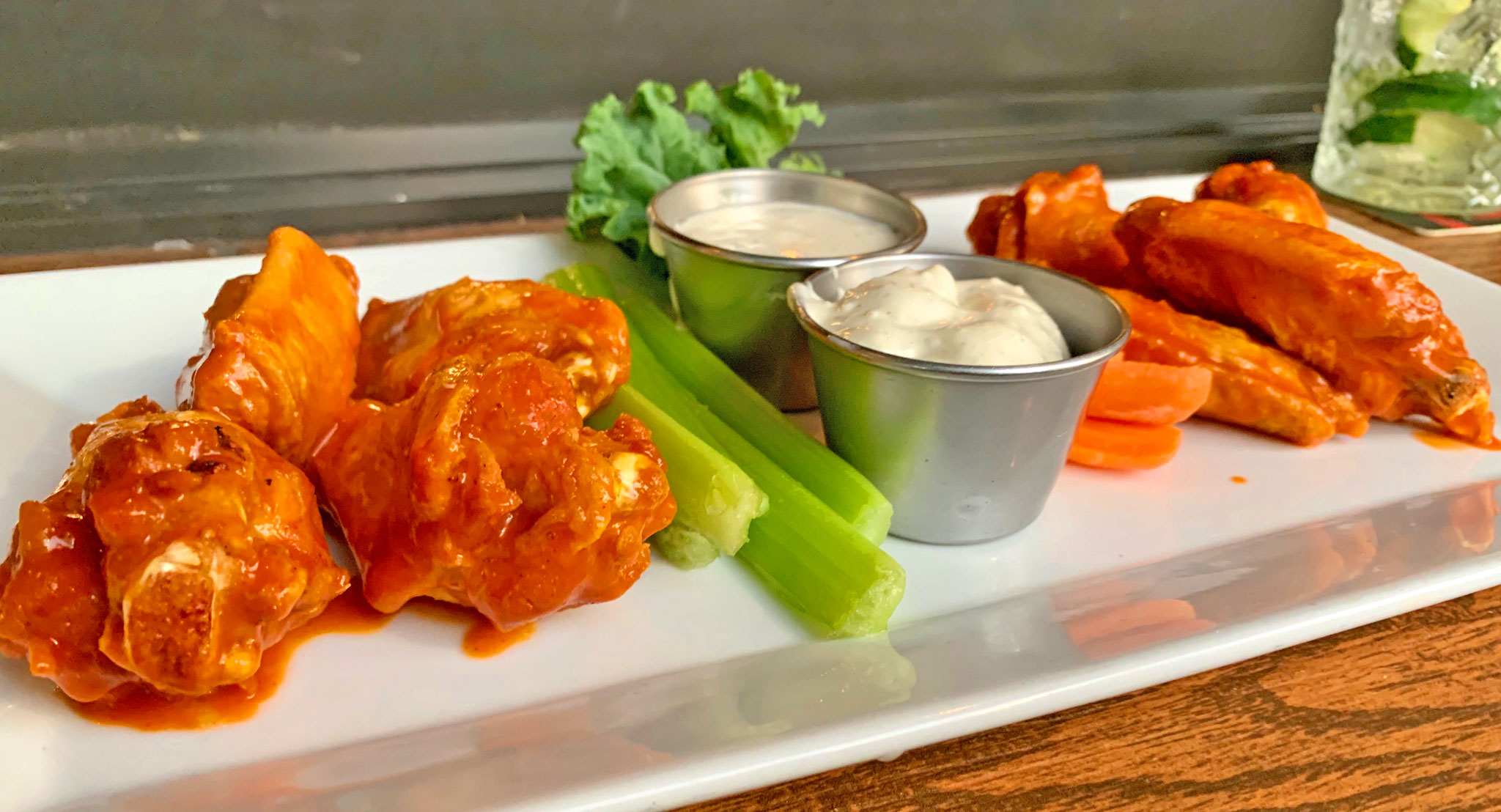 Readers Rating

Rated 4.9 stars




4.9

/ 5 (

Reviewers

)

Spectacular
---
Here are the ten best wings - Buffalo, Hot, Sriracha, and several other styles - In St. Pete for 2019.