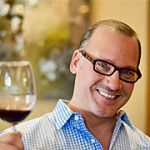 Kevin Godbee · Mar 21, 2019 · 3 min read
The Best Chili to Eat in St. Pete
Chili's geographic origins go back to what is the currently most talked about border ... unfortunately for no reasons having to do with this quite popular food. Chili was born in both Northern Mexico and Southern Texas - on the border and over the border. Its more official name is Chili con Carne—Spanish for "with meat".
It started out as just chili peppers, meat, salt and water. No beans. No tomatoes. The beans are the most contentious thing when it comes chili aficionado purists.
As a matter of fact, The Chili Appreciation Society International specified in 1999 that, among other things, cooks are forbidden to include beans in the preparation of chili for official competition. What!?!?!
However, others argue that chili with beans has a long enough history so as to not be considered inauthentic. It certainly seems to be the more popular incarnation at restaurants and in home recipes. The five on this list ALL have beans. So there, Stan.
The order is zip code, then alphabetical.
So, it's not a ranking, but it is what we consider the five best bowls of chili we could find in St. Petersburg.
An important thing you should be aware of is that there are other publishers of "best of lists" that do not actually go to the establishments and actually eat the food.
We absolutely DO. (How can anyone recommend something they never experienced?)
Unfortunately, we've seen it a lot—from national and local publishers. We are also aware of a local publisher that offers paid placement in best-of-lists. There is no paid placement here.
I PERSONALLY ATE ALL OF THESE BOWLS OF CHILI, AND WENT TO ALL OF THESE PLACES, AND THESE ARE ALL MY PHOTOS. (Lori took #4).
Here are the 5 Best Bowls of Chili in St. Pete for 2019
The order is zip code, then alphabetical by restaurant name.
1. Courigan's Irish Pub
Barb's Homemade Chili - home style beef chili made fresh every day.
Courigan's chili is more tomato-forward, and tangy. There are a small amount of diced green bell peppers in there too. It's definitely fresh, home style, and quite tasty. Spice-wise, the temperature is mild on this one.
Courigan's Irish Pub
1 Beach Dr SE ste 41
St. Petersburg, FL 33701
(727) 551-9019
https://courigans-irish-pub.business.site
2. Ford's Garage
Homemade Black Angus Chili - Angus Chili Topped with Shredded Cheddar Cheese, Diced Onions and Cilantro Sour Cream.
Ford's Garage makes their chili fresh every day as well. Theirs is more chili-forward, has great depth of flavor, and is medium-spicy.
Ford's Garage St. Pete
200 1st Ave S
St. Petersburg, FL 33701
(727) 295-3673
https://www.fordsgarageusa.com/locations/st-pete/
3. Engine No.9
Bold n'Spicy Firehouse-style Chili with Jalapeños topped with Sharp Cheddar Cheese.
In Engine's chili, the tomato and chile flavors are equal, the beans are hearty, and the pickled jalapeños add not only some extra spice, but some vinegar-induced mouth watering. Aside from the jalapeños, this one is mild-medium spicy.
Engine No. 9
56 Dr M.L.K. Jr St N
St. Petersburg, FL 33705
(727) 623-0938
http://www.no9burgers.com
4. NuMex Chile
Red Chile with Ground Beef
A bowl of Red Chile (they spell it different here, as this is New Mexican Hatch Chiles). It has Pinto Beans and Ground Beef.
The chile is uniquely served in layers kind of like a layered taco dip. Building up from the bottom, it starts with beans, then ground beef, and chile sauce, topped with cheese. I mixed it all together. This is the spiciest of the bunch, weighing in at medium-spicy-to-hot.
NuMex Chile
2710 Central Ave
St. Petersburg, FL 33712
(727) 592-4326
http://numexchile.com
5. Old Key West Bar & Grill
Blue Ribbon Chili - award winning homemade chili optionally loaded with jalapeño slices, shredded cheese, sour cream, and onion.
Old Key West has won the Grand Central District's Annual Chili cook-off more than once. This one is medium-spicy, a little more chili-forward, but the tomato is there in the background singin' along.
Old Key West Bar & Grill
2451 Central Ave
St. Petersburg, FL 33713
(727) 623-0969
http://www.oldkeywestbarandgrill.com
Tell us what your favorites are in the comments!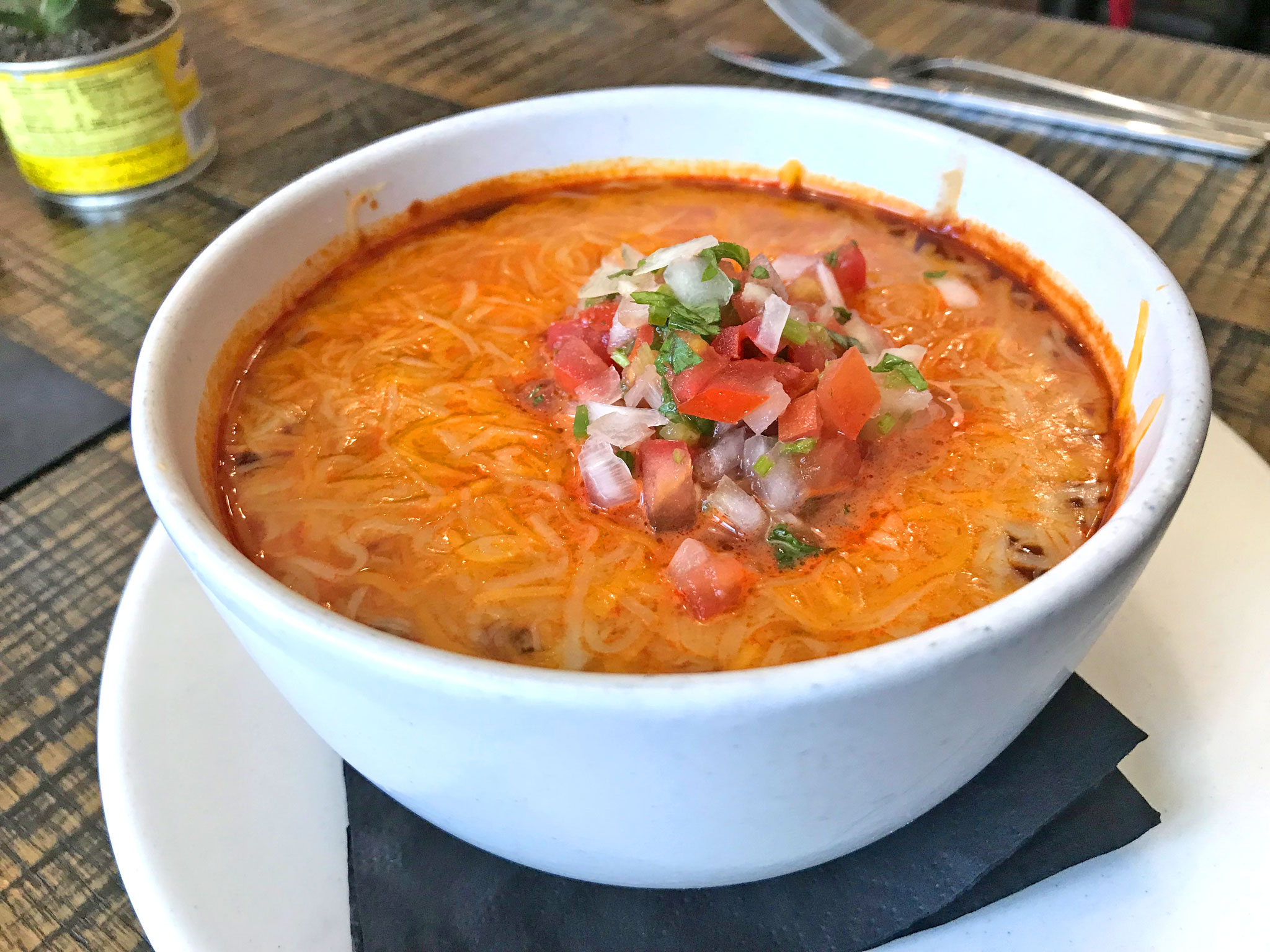 Readers Rating

Rated 4.7 stars




4.7

/ 5 (

Reviewers

)

Outstanding
---
Here are the five best bowls of chili in St. Petersburg, Florida.