Whether you are planning a trip to St Pete or you live here and have missed out on a few of our local gems, this list will help guide you to a spectacular dining experience.
St Petersburg Foodies Restaurant Reviews is a very active group that we run on Facebook. The group consists of all serious local foodies. We conducted a poll in the group based on this criteria: "Vote for or add the one restaurant that you would tell an out of town visitor they must go to, if you could only pick one. The area parameters are all of St Petersburg, including the Beach, Gulfport and Pasadena, since they technically fall in St Petersburg." Because we ended up with around 20 restaurants, we split the list into two: Best Upscale Casual and Best Casual.
Read The Top 10 Best Upscale Casual Dining Restaurants St Petersburg, FL
For this list, besides the top three, they are in no particular order of preference as they were tied with their votes.
The 10 Best Casual Dining Restaurants 
1. The Mill
200 Central Ave #100
St Petersburg, FL 33701
727-317-3930
Takes Reservations: YES
The Mill Website
Hours:
Tues – Thurs 11am – 10pm
Fri 11am – 11pm
Sat 10am – 11pm
Sun 10am – 10pm
View Menu Here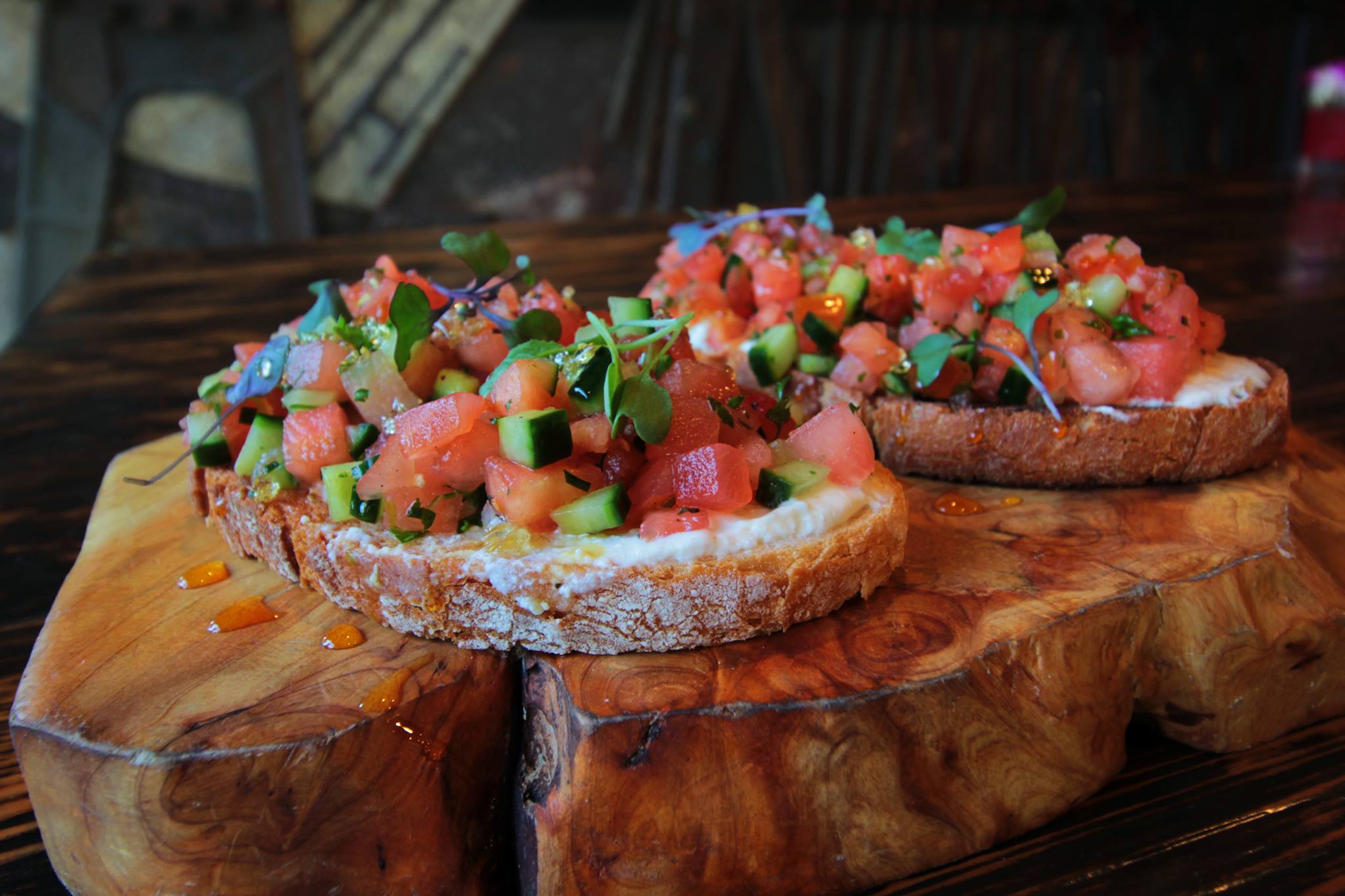 (All photos courtesy of The Mill)
The Mill is an absolute must when visiting St Petersburg or on a regular basis if you live here. Since opening in August 2015 they have won several awards among them are #1 Cheese and Charcuterie Board 2016 by St Petersburg Foodies, the 2015 Golden Spoon Award – Best New Restaurant in Florida and the 2015 Best of the Bay Award – Best Chef Ted Dorsey.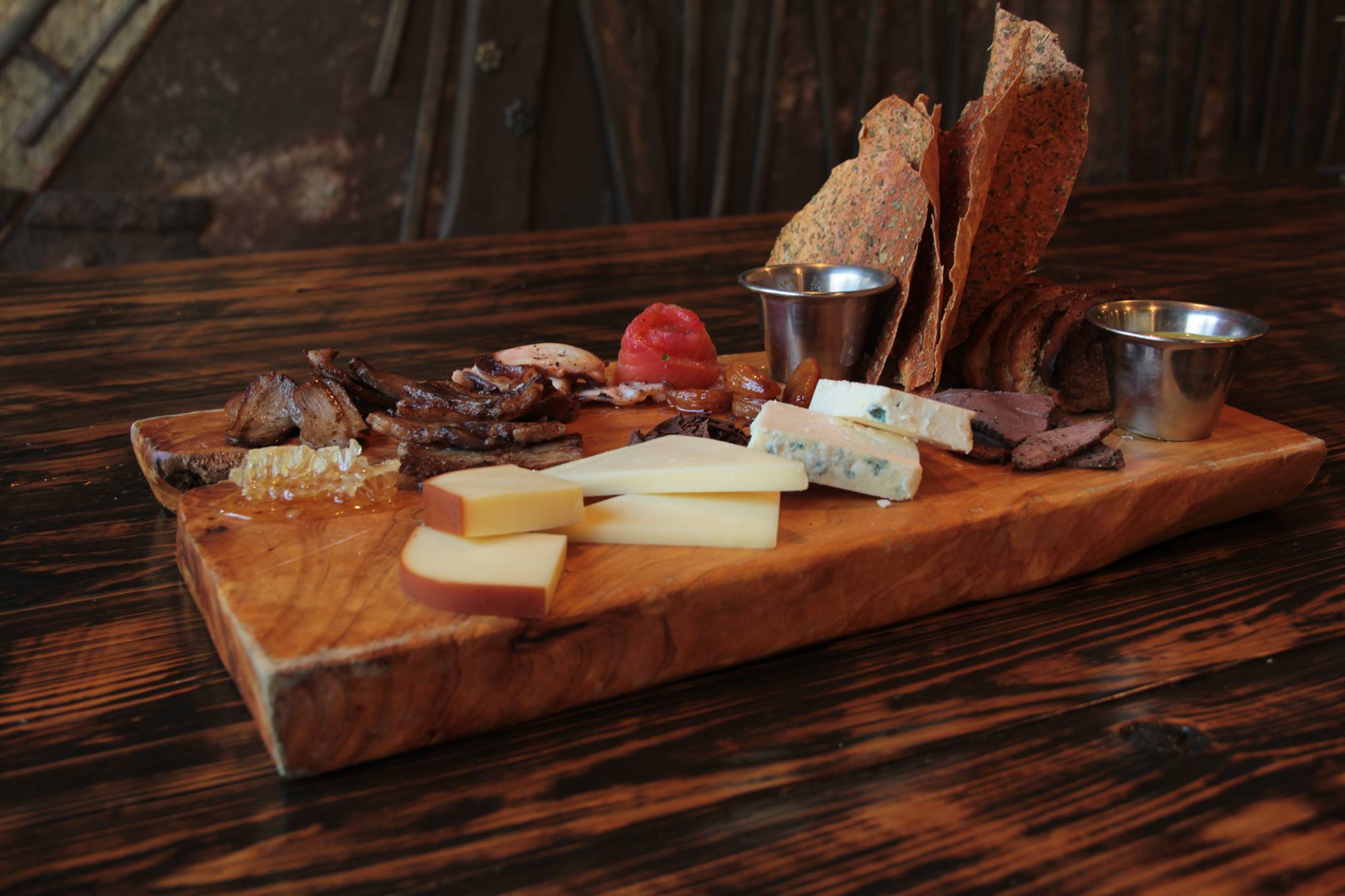 USA Today also mentioned them in a write up in April 2017 saying, "The Mill is a must-try in St. Petersburg! When The Mill Opened in the heart of St Petersburg, Fla., in the summer of 2015, it was an instant hit. With charcuterie boards, that's sure to have what you're craving and creative southern-influenced dishes like Florida fish wings and smoke braised boar ribs, it's hard to go wrong." Pictured above is one of their signature appetizers, the Watermelon Bruschetta. Pictured below is one my favorite dishes, the Southern Belle Salad.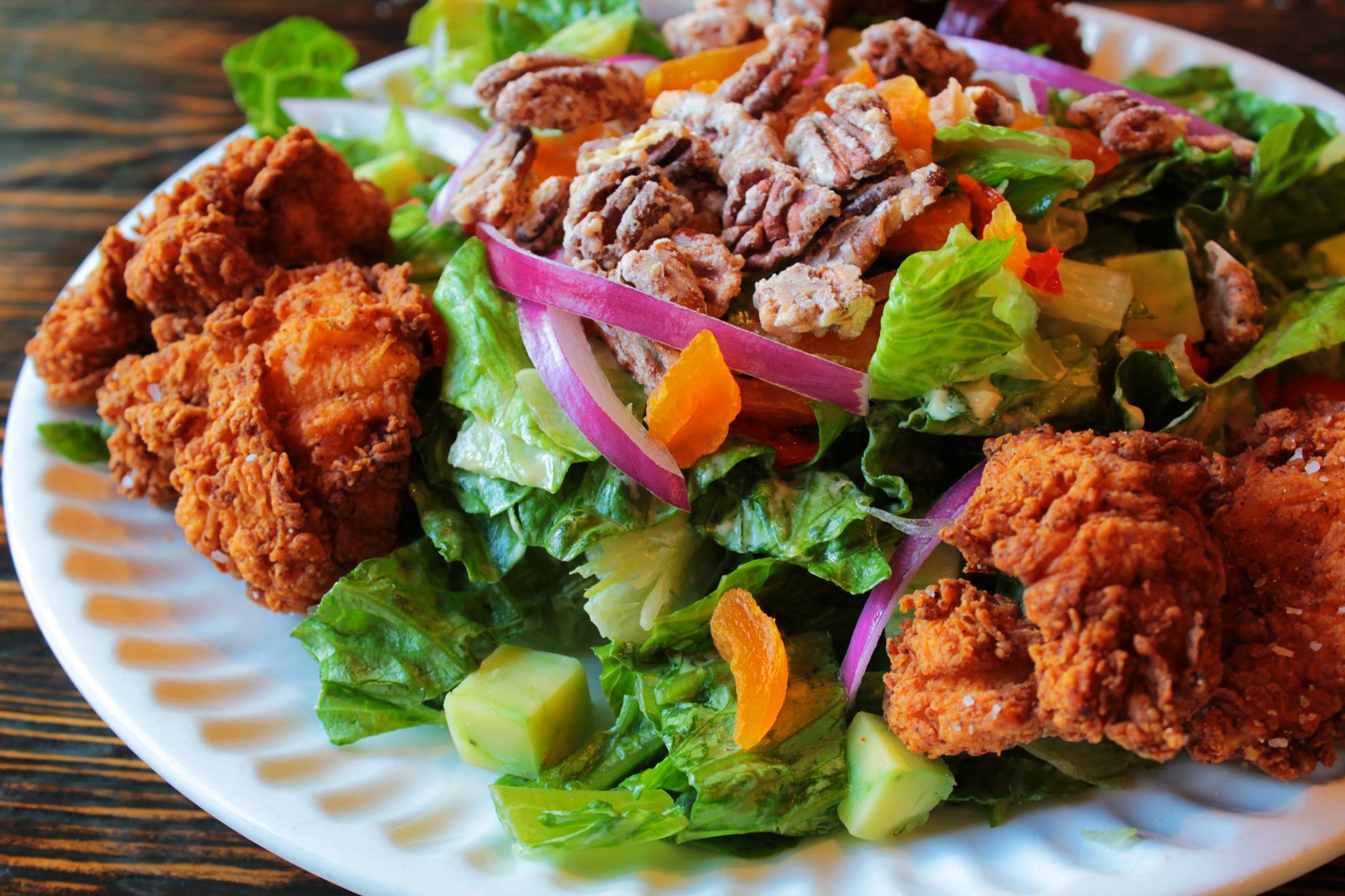 Brought to you by Executive Chef Ted Dorsey and Restaurateur Jason Griffin, The Mill is designed to be an all-around sensory delight. From the unique decor and top-notch libations, to Chef's delectable creations. Another favorite of Kevin's, the Scallops, are pictured below.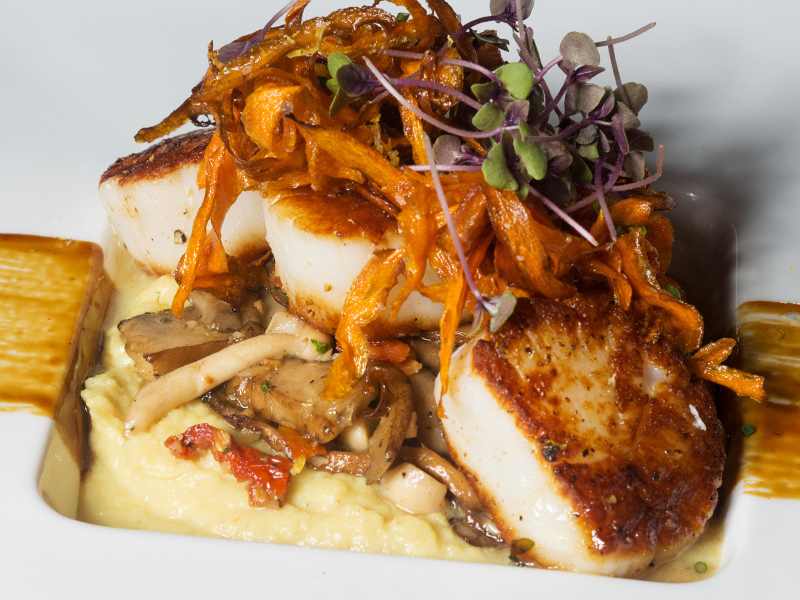 Some might define The Mill as fine dining based on the food but they pride themselves on "providing amazing food without the attitude." Which is why they won #1 in our Best Casual Dining Restaurant poll.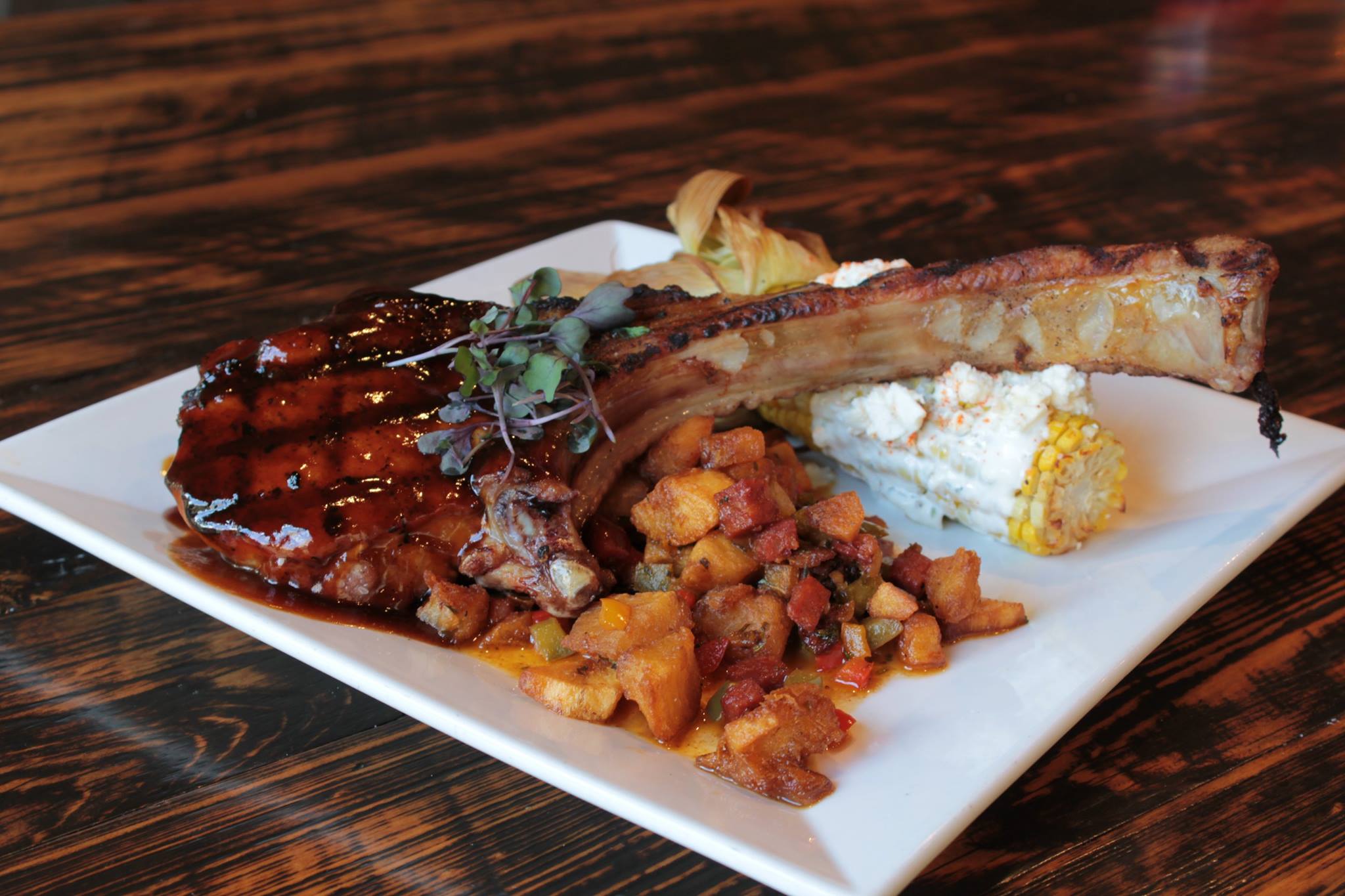 If you want some of the heartiest and most delicious meals, this is where you NEED to go. Chef Ted Dorsey is a culinary genius running a tight ship alongside the best crew in the Bay Area. Each dish is masterfully prepared and will leave you wondering when you have some extra time to come in again!
Family dinners, group outing, or even taking your significant other out, they will bring your night to a sublime end, OR, a perfect beginning.
More Reading on The Mill:
The Mill Brunch – Outstanding as Always!
5 Places for Adventurous Eaters 2016
10 Best Steaks in St Petersburg, FL 2016
10 Best Cheese & Charcuterie Boards St Petersburg FL 2016
The Best Chef Who Never Wanted To Be a Chef
The Best Chef Who Never Wanted To Be a Chef: Part 2
The Mill St Pete to Become a Chain
A Sneak Peek of the New Back Room at The Mill
2. Red Mesa Cantina
128 3rd St S
St Petersburg, FL 33701
727-896-8226
Takes Reservations: NO
Red Mesa Cantina Website
Hours:
Sun – Thurs 11am – 12am
Fri – Sat 11am – 3am
View Menu Here
(Photos courtesy of Barry Lively)
"Cantina", as we like to call it, opened in early 2009. Cantina is also part of the story of how Kevin and I got together in late 2013, which eventually led to us to starting St. Petersburg Foodies, but that's another story.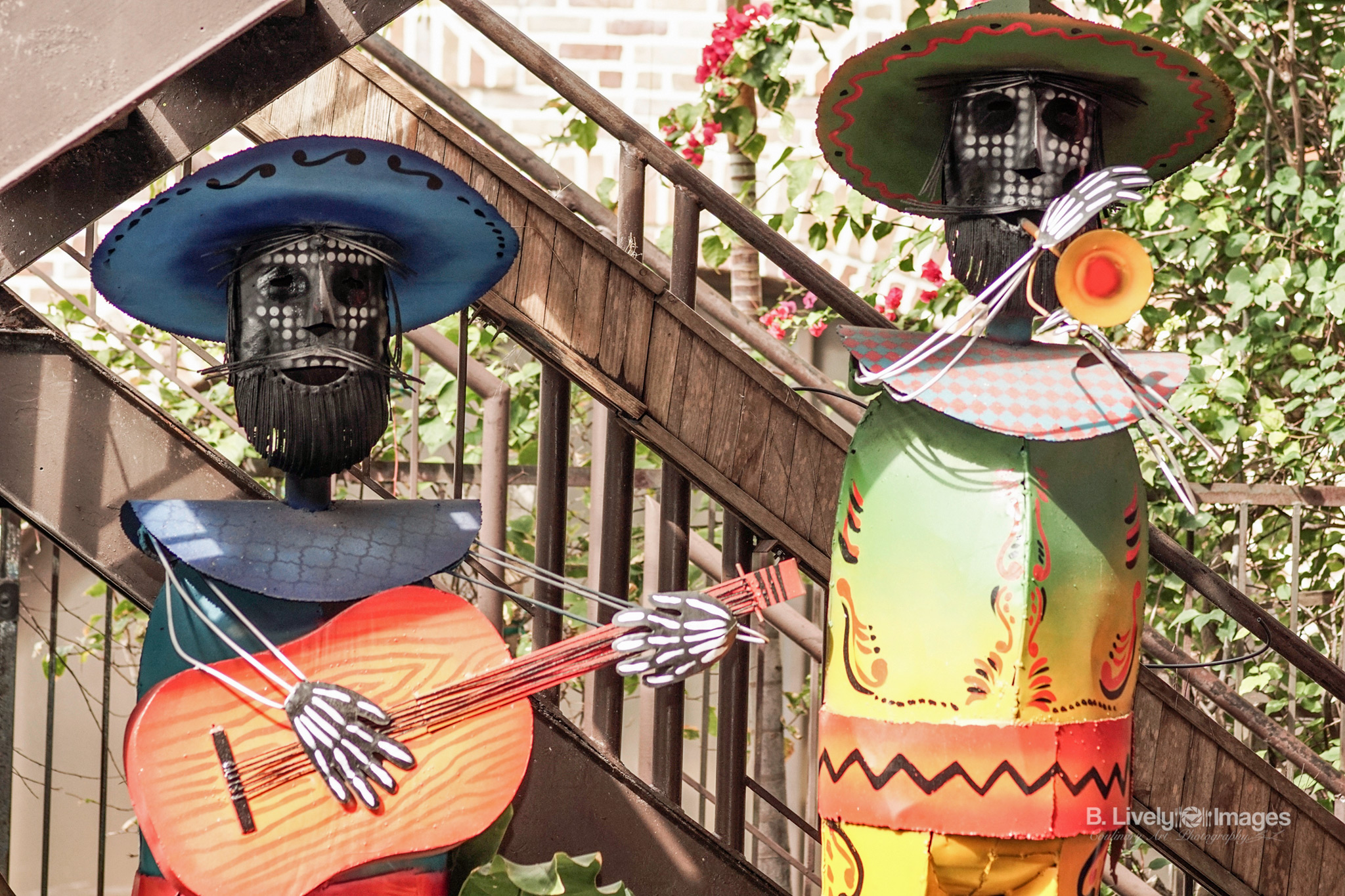 Red Mesa Cantina's vibe is of a more lively, party atmosphere. It is of course, still wholesome enough for families and children. The outside bar area and courtyard is festive and gorgeous with fountains, a brick bridge to walk over a little pond, colorful metal mariachi sculptures and bar high tops. There is live music at the outside bar on Friday and Saturday nights from 9:00pm until 1:00am.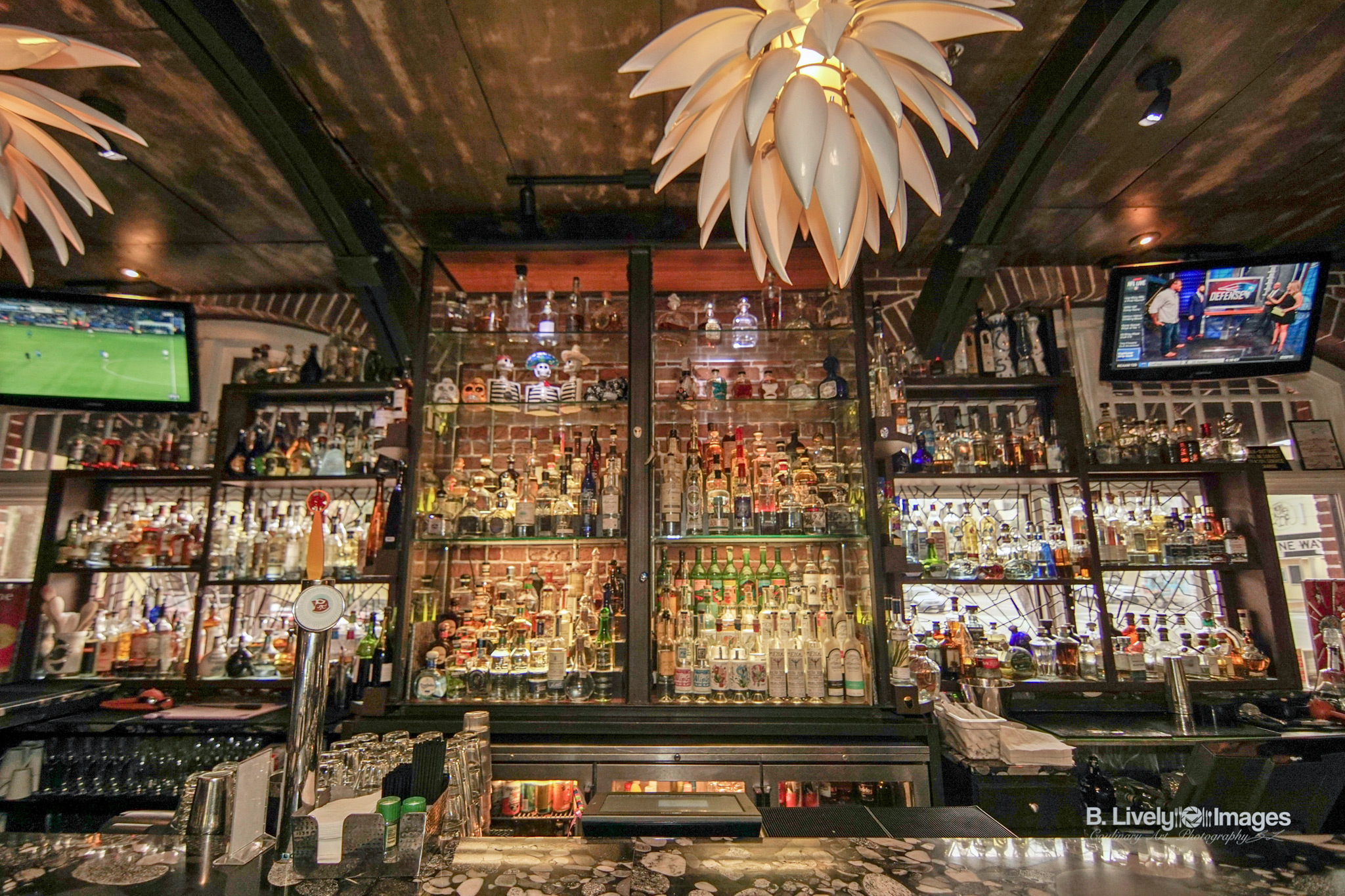 Red Mesa Cantina also has the largest collection of tequilas and mezcals in the Southern USA with over 400. ¡Guao! There are 66 mezcals alone. They also carry sotol, which is another distilled spirit similar to mezcal and tequila, but made from a different type of agave plant from Northern Mexico found in the region of Chihuahua. Whereas, tequila has a whole set of different rules to be called tequila, including that the agave plants must be Blue Weber, and the tequila must be produced in the area of Jalisco and a few neighboring regions.
They hold regular monthly tequila tastings that are free and educational. Learn while getting a buzz. ¡Perfecto! Often, when people think of tequila, it's easy to picture a college dorm room with guys licking salt, pounding shots, and sucking limes. The tequila tastings at Cantina are more like a wine tasting with sophisticated sipping tequilas, and a brand ambassador present to help you realize the subtle flavor and aroma nuances.
Now for food porn…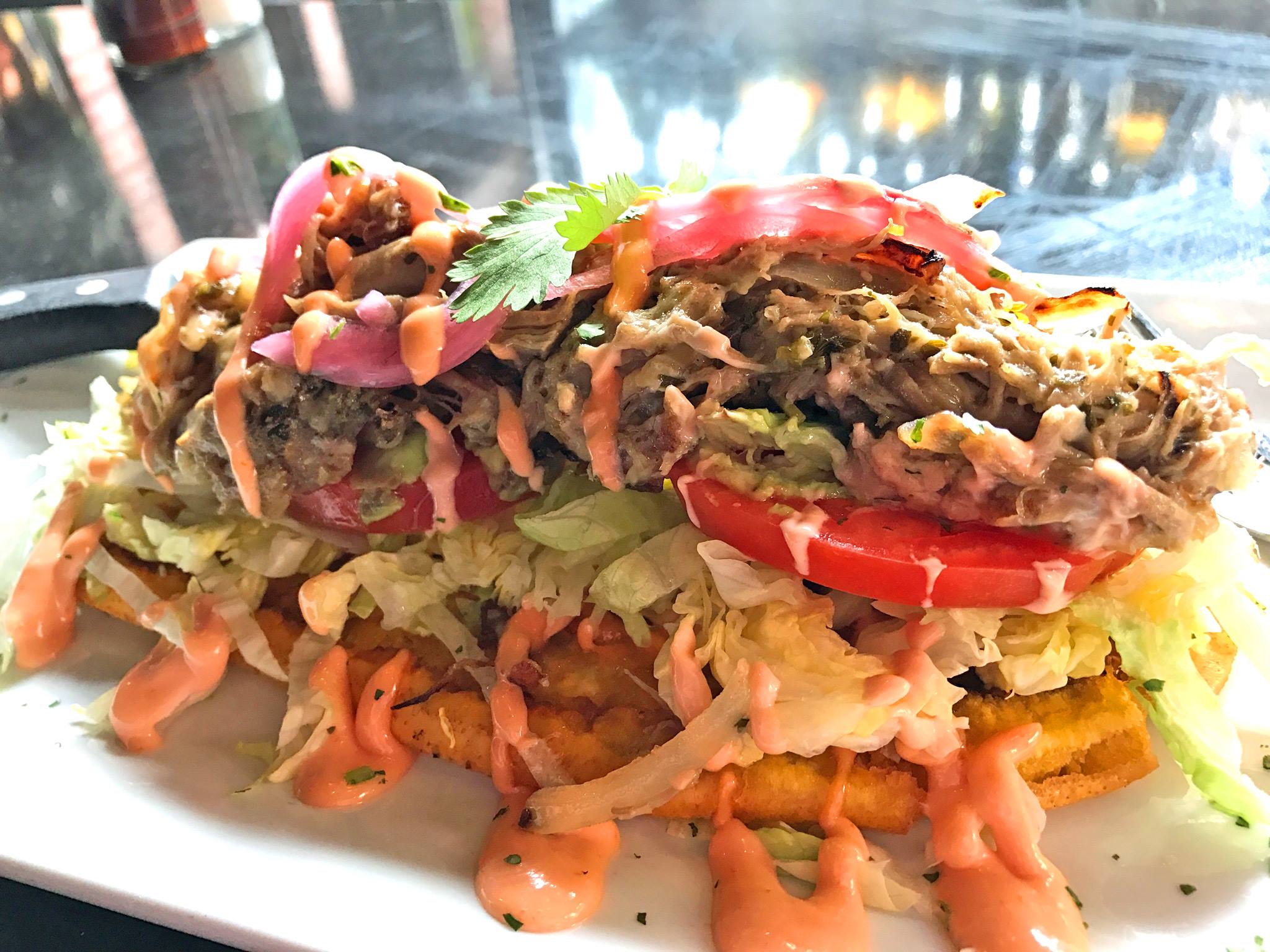 Red Mesa Cantina's food is excellent, high quality, fresh and flavorful. They have small plates if you just want a snack, such as the small four inch corn tortilla tacos where you can just order one by itself. Most Mexican restaurants make you order the small tacos in threes. Of course, they have large full blown dinners. If you like burritos and you're really hungry, try the El Gordo.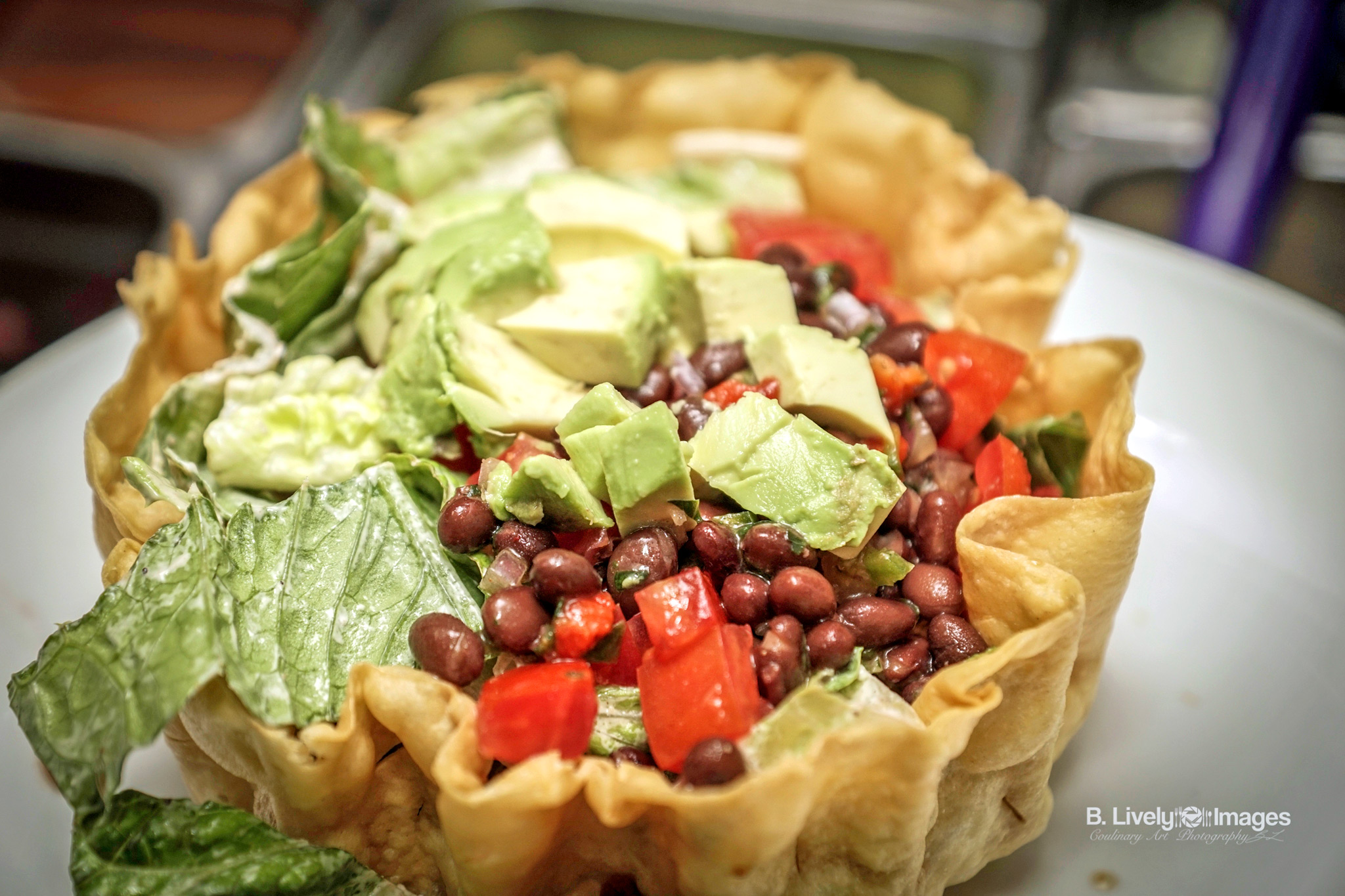 With the food, Executive Chef, Chris Fernandez, who is from Oaxaca, Mexico, likes to mix it up. There are traditional Mexican items and there are other latin fusion dishes. If you want what most Americans consider "just regular Mexican food, and not all that fancy stuff", try the Shredded Beef Tacos – Homemade crispy shell, lettuce, pico de gallo and jack cheese – served with salsa and gallo pinto. This is one of Kevin's favorites and will satisfy any Mexican craving.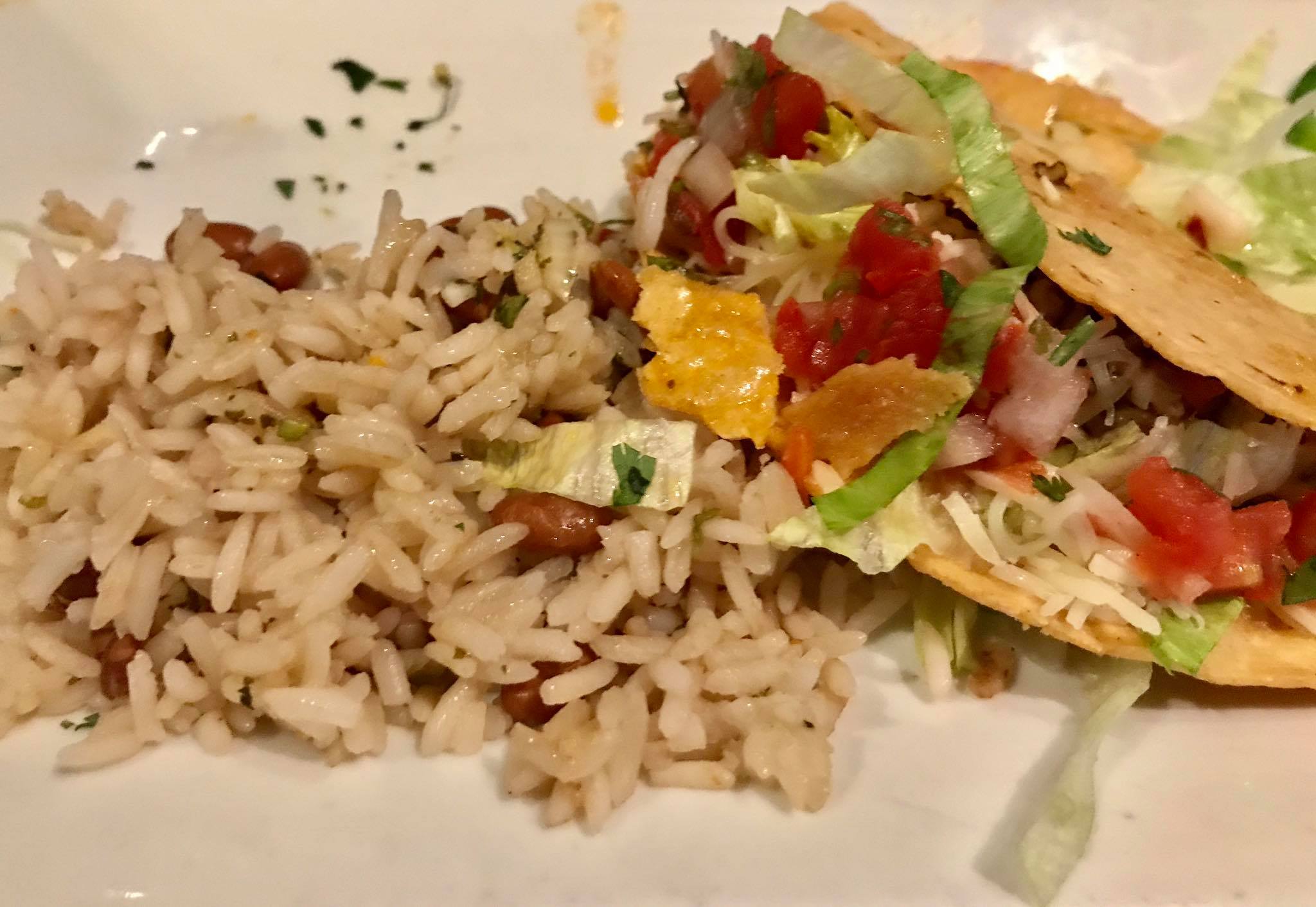 (The above photo and the next two by Lori Brown)
Any of the burritos will please you as well. My favorite is the Filet Al Chipotle – Filet mignon tips, chipotle chile butter, tomato, jalapeño, rajas and jack cheese. It's nice and spicy!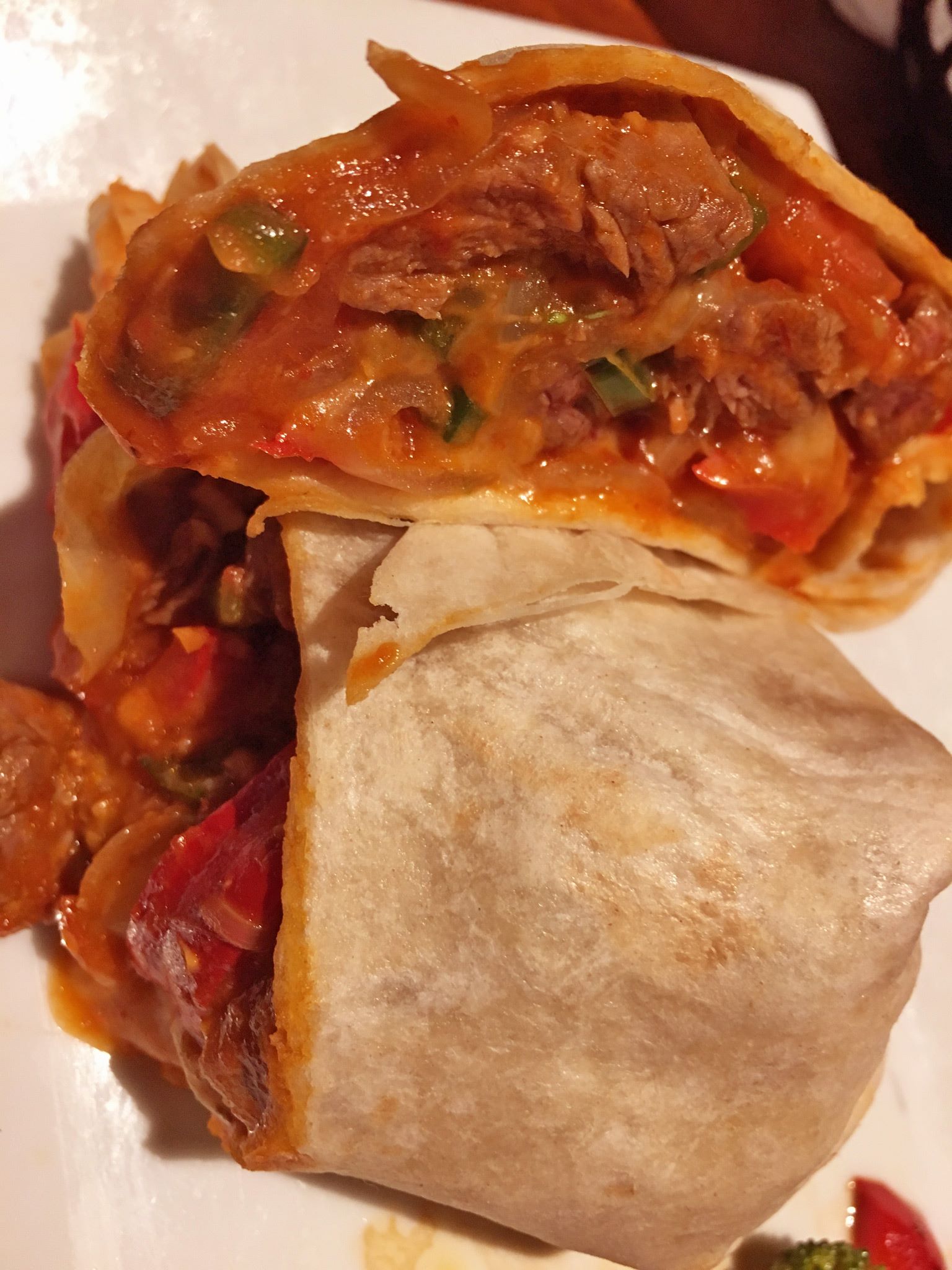 Surprisingly, our favorite burger is found at Red Mesa Cantina – The Sirloin Chorizo Burger – Fried onions, avocado, jack cheese, tomato and chipotle aioli. Crumbled Chorizo is placed on top of the delicious burger with the cheese melted over it to hold it in place. The one pictured below has an egg added to it, as well.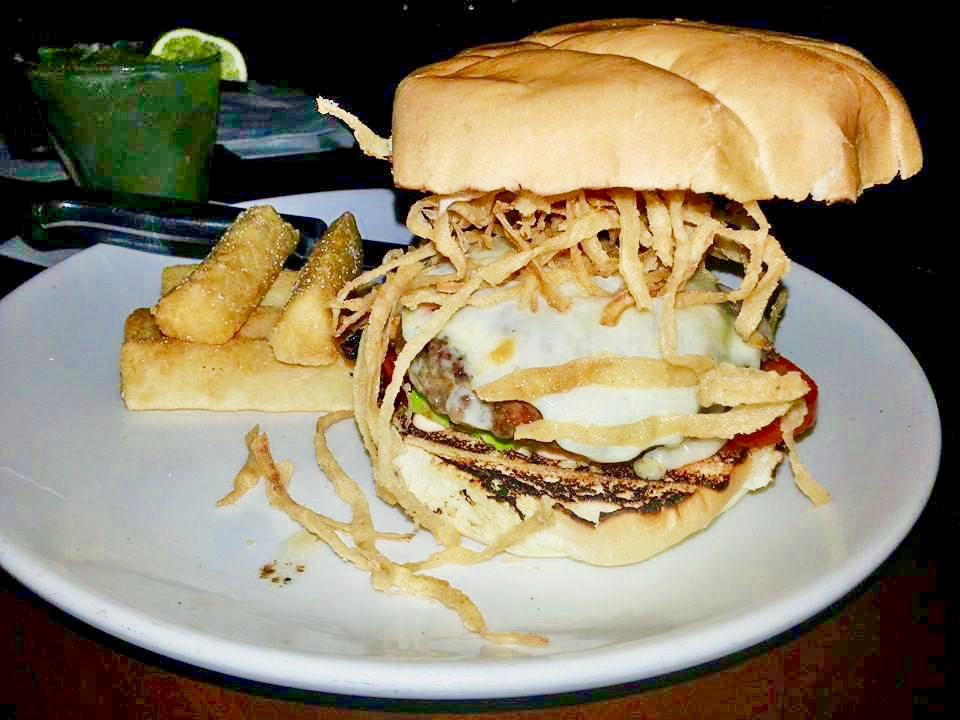 The bottom line is with Mexican cuisine at its heart, Red Mesa Cantina blends a fusion of Latin flavors to create a menu of exquisite ceviches, tacos, and small plate classics that deliver bold, fresh flavors. An award winning, word-of-mouth favorite among locals and visitors alike with the most extensive selection of fine Tequilas in Tampa Bay!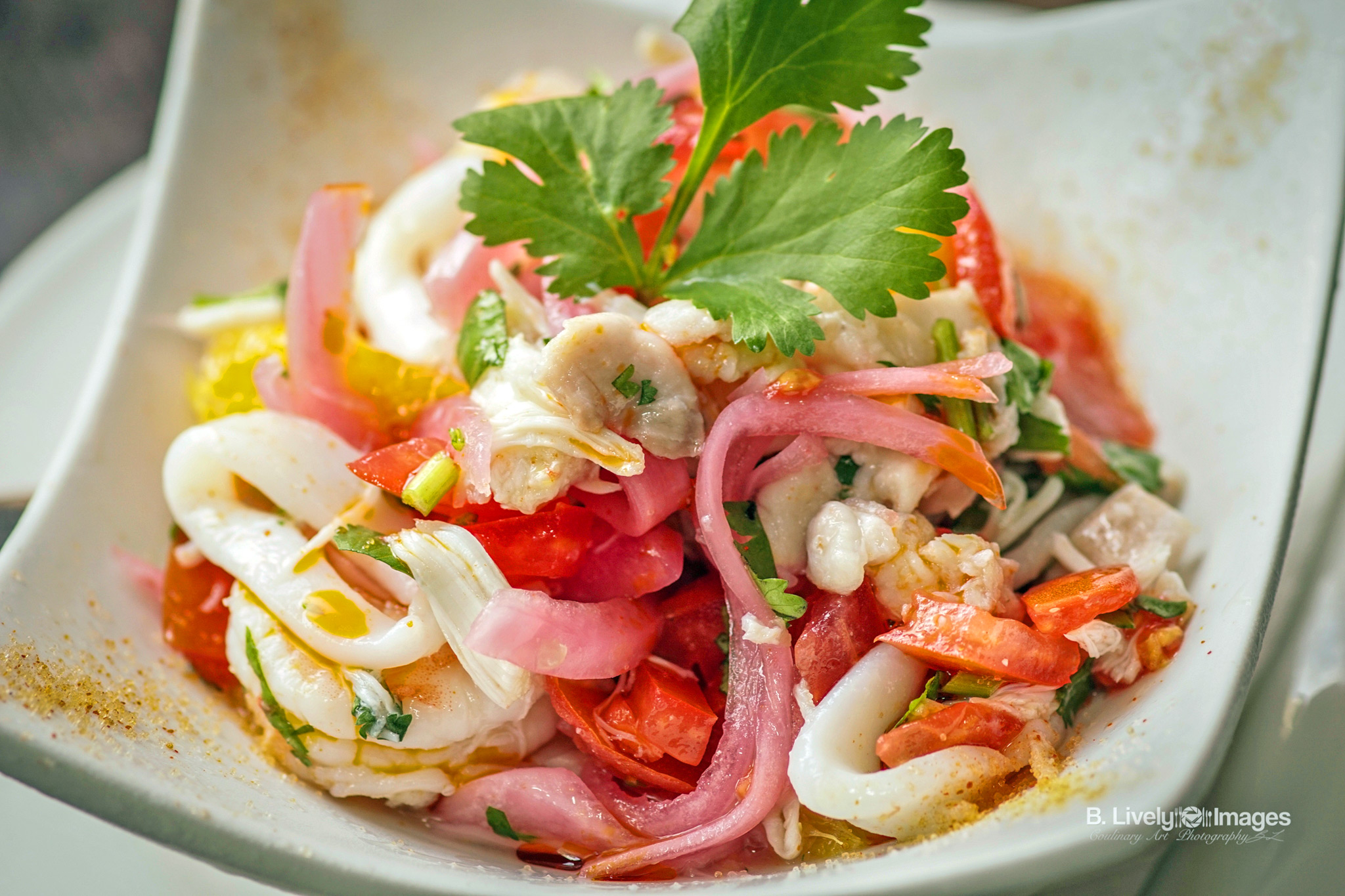 Red Mesa Cantina offers indoor and outdoor dining, 2 full bars, live music & sports, as well as brunch on Saturday and Sunday. You won't be disappointed!
More Reading on Red Mesa Cantina:
Party Time! Mexican Style!
Gluten Free at Red Mesa Cantina
Red Mesa Cantina's New Menu Items are Sabroso y Delicioso
Top 10 Best Happy Hours in St Petersburg, FL 2017
Red Mesa Cantina to Take Over Push Ultra Lounge Space
3. Lolita's Wine Market
16 8th St S
St Petersburg, FL 33712
727-505-0503
Takes Reservations: NO
Lolita's Wine Market's Facebook Page
Hours:
Wed – Thurs 4pm – 10:30pm
Fri 4pm – 11pm
Sat 11am – 11pm
Sun 11am – 9pm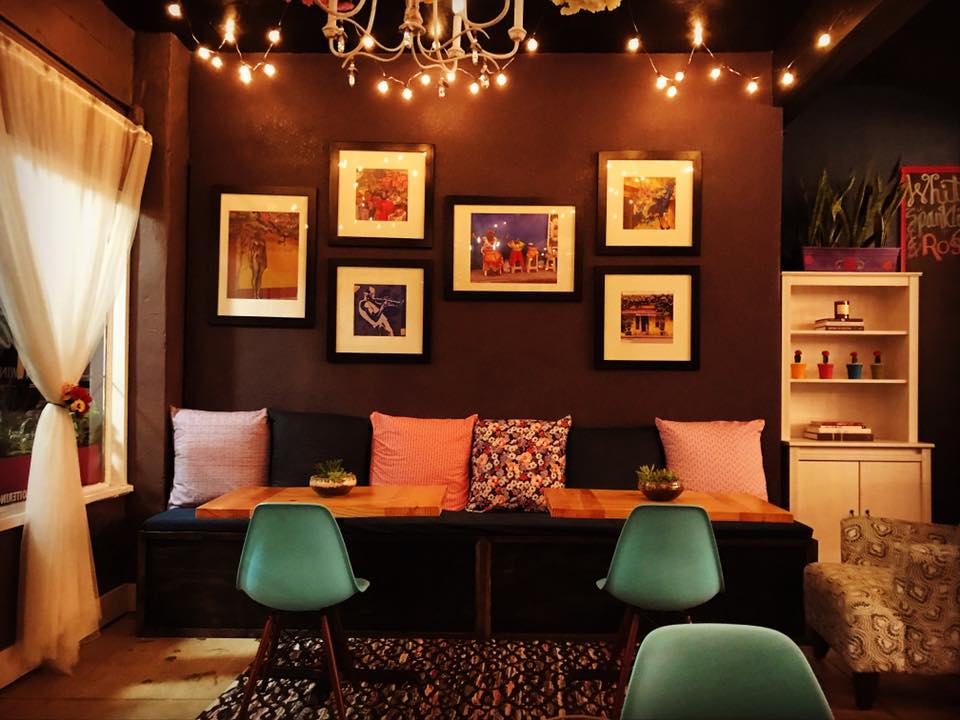 (Photos courtesy of Lolita's)
Storming onto the St Petersburg scene in June of this year, 2017, Lolita's has made a huge impression in a short amount of time. Lolita's space is a cozy 974 square feet which is just enough room for around 25-30 people.  The ambiance is comfortable and laid back.Offering a very nice array of wines, from all over the globe, they plan to specialize in boutique wines and different varietals and blends. Kelly Rodriquez, co-owner and head of the wine program, says they want to offer a little bit of everything.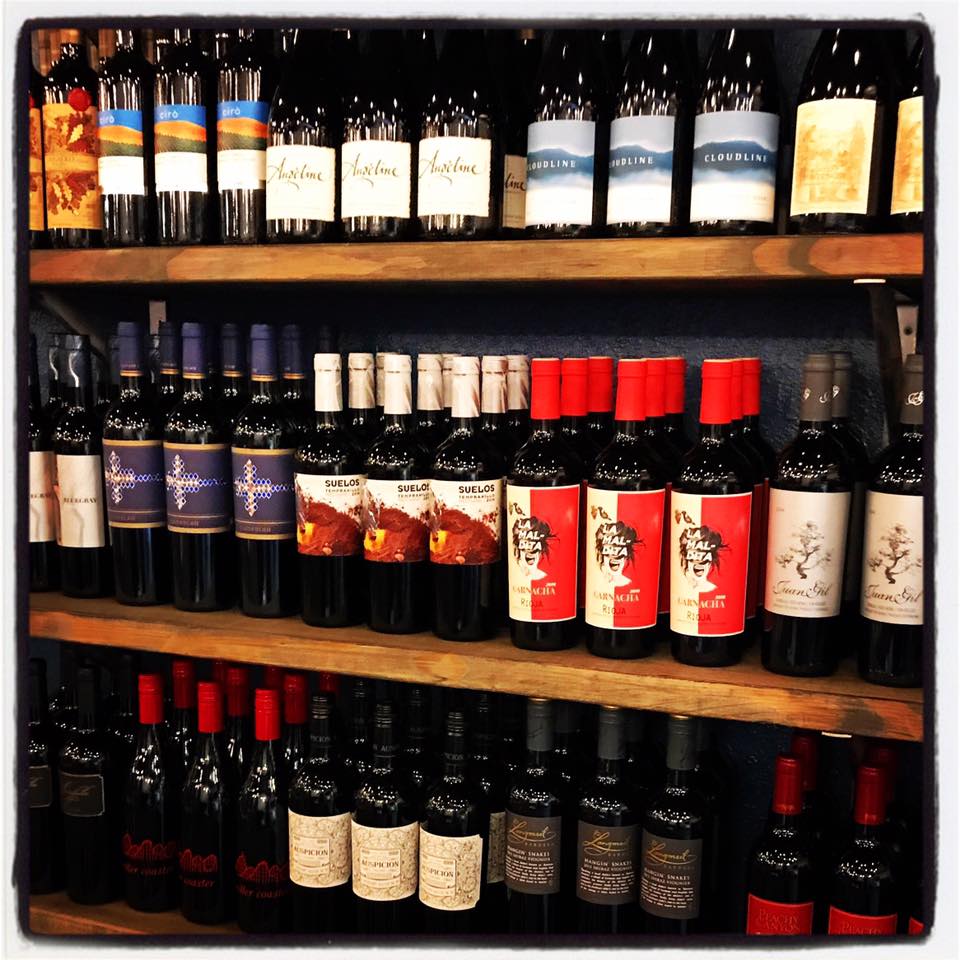 The constantly changing menu showcases artisanal fare and encourages sharing– offering create-your-own (CYO) charcuterie & cheese boards, small plates, salads, and paninis.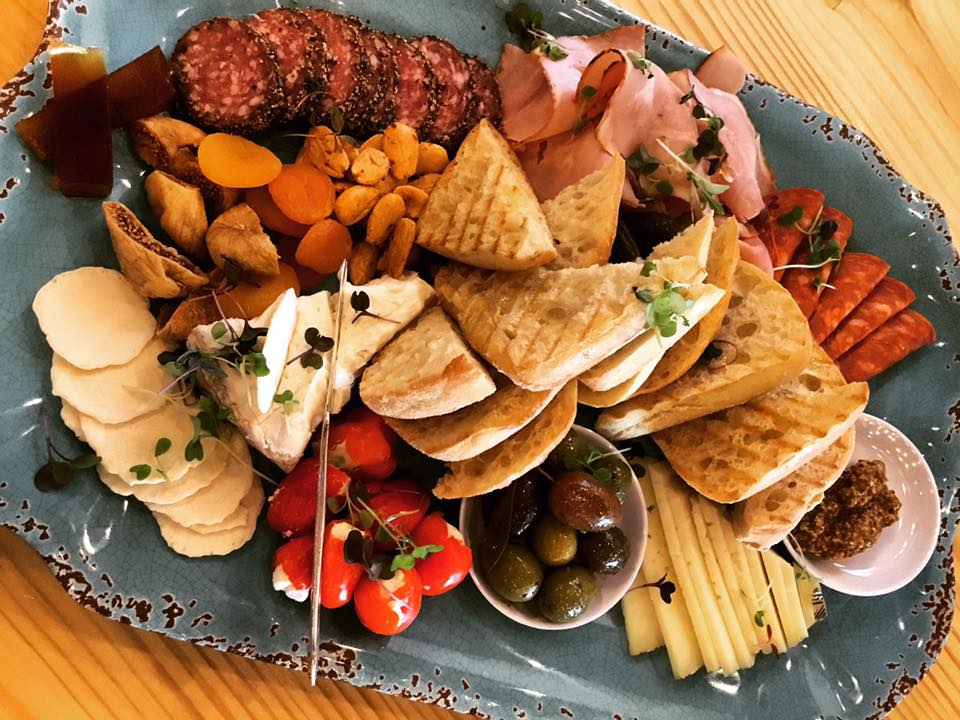 They have fresh nightly specials and all menu items are priced under $10. They have become so popular that we waited for a little over 45 minutes for a table with standing room only the first night I went. And that was at 6:00.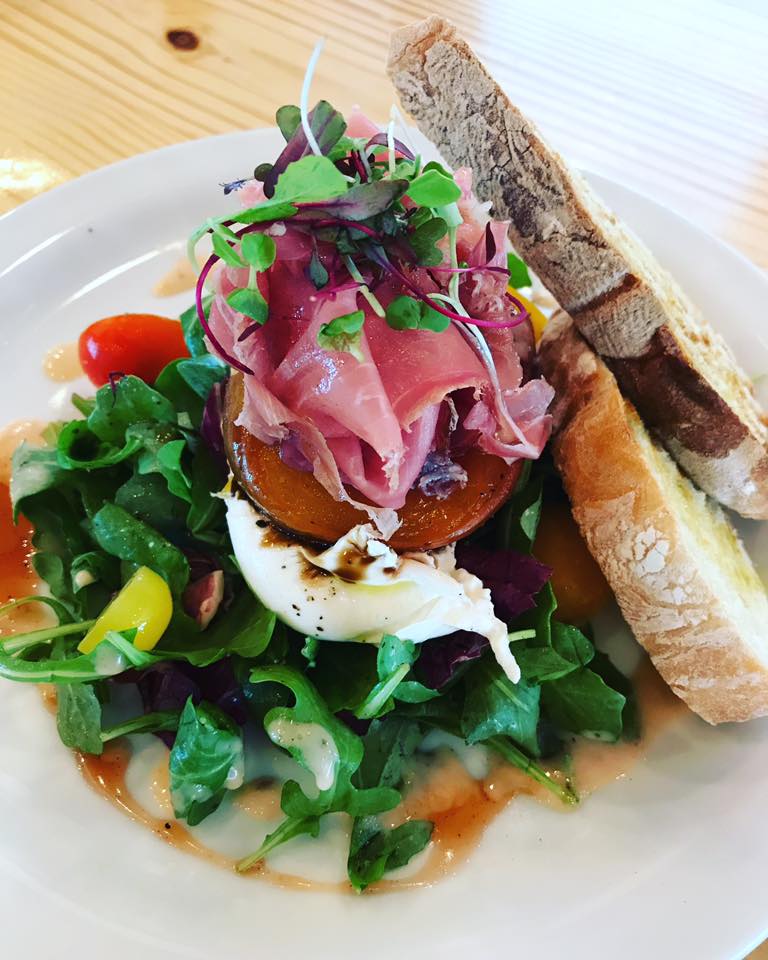 One of our most active members in our St Petersburg Foodies Restaurant Reviews group, Josh Biskup, had this to say, "We ended up at Lolita's Wine Market last night for dinner, and as usual, it was phenomenal. We had a large charcuterie platter, avocado toast, carbonara, salmon tartare, and tres leches cake for dessert. We enjoyed a few glasses of wine with our dinner as well. The service was wonderful as was the food. This place never disappoints."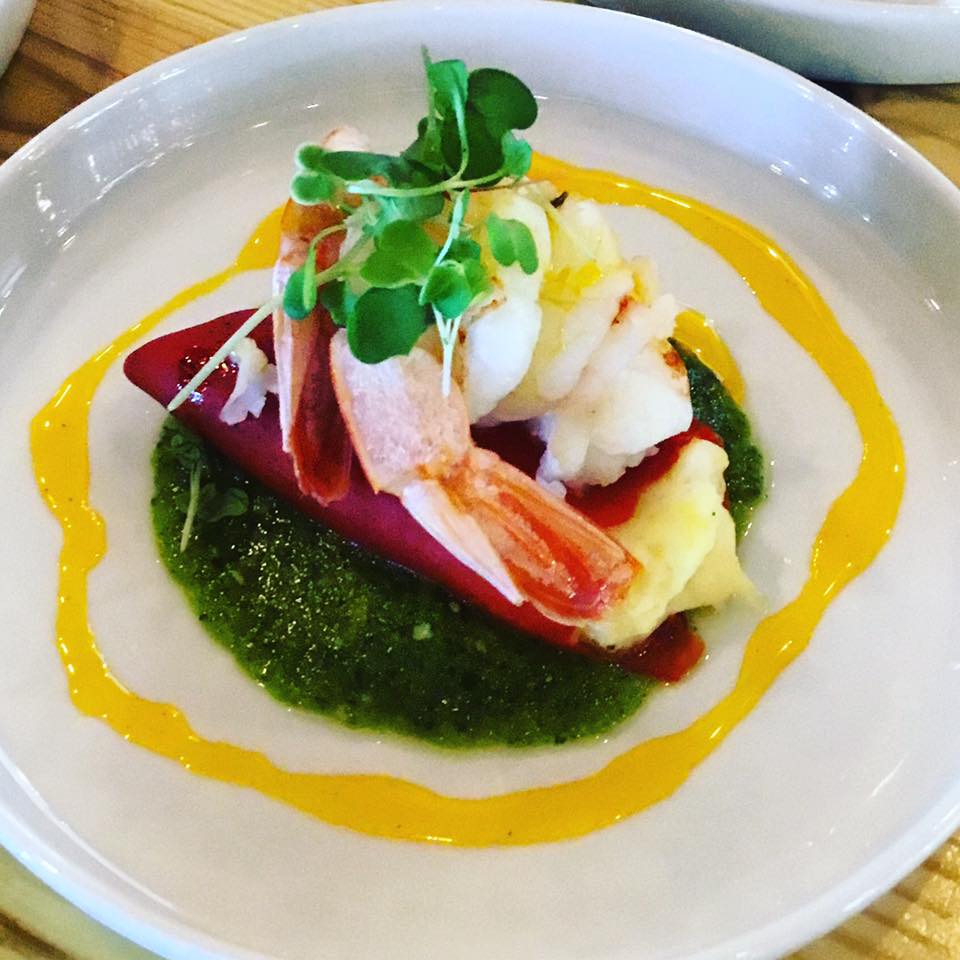 So, if you are looking for that special local, experience with a cozy down home vibe and super fresh eats and fantastic wine…Lolita's is your place! Just make sure to go early or expect to wait.
The rest of these will be more brief and in no particular order as the votes were tied.
4. Noble Crust
8300 4th St N
St Petersburg, FL 33702
727-329-6041
Takes Reservations: YES
Noble Crust Website
Hours:
Tues – Thurs 4pm – 11pm
Fri 4pm – 12am
Sat 10:30am – 12am
Sun 10:30am – 10pm
View Dinner Menu Here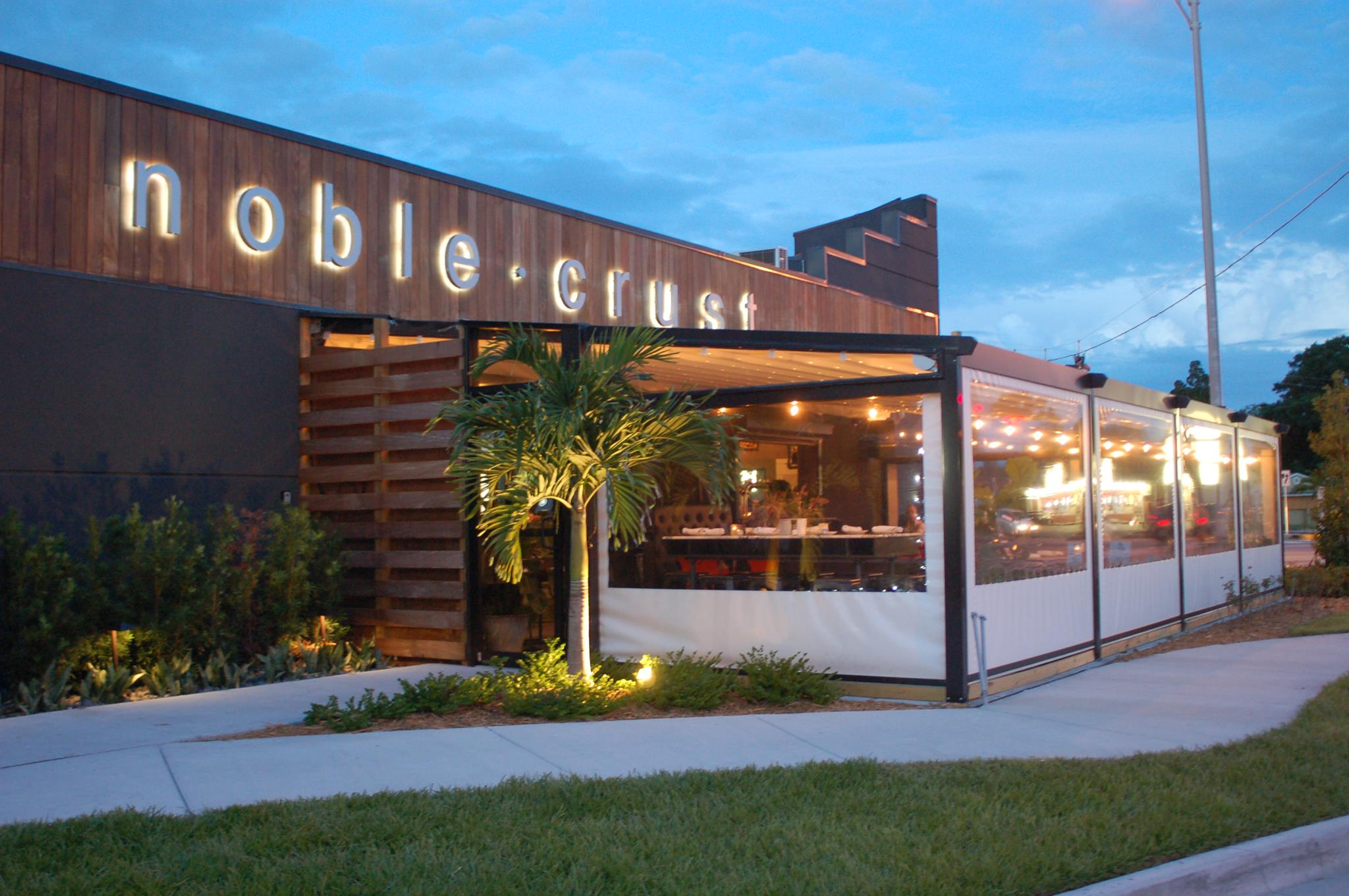 (Photos courtesy of Noble Crust)
Noble Crust has their own particular style that they call; "Seasonal Italian with Southern Soul". Noble is known best for their creative weekend brunch items, as well as their inventive pizza creations. Their menu changes with the seasons and features locally grown ingredients. It was opened in 2014 by local restaurant veterans TJ Thielbar and John Mays, two of Bonefish Grill's original founders.
A couple of their uncommon delectable starters are the F.G.B.L.T – Fried green tomatoes with Tabasco-honey glazed pork belly, & pimento cheese – and the Kale Caesar with soft cooked egg, croutons, parm, smoked Caesar dressing – and you can add chicken, shrimp or salmon.
They have Southern Fried Chicken, Shrimp & Grits, Seafood, and there is an entire Southern-American section. Our two favorite pasta entrees are: Rigatoni & Short Rib Ragu – creamy burrata, Calabrian chili, and the Bucatini & Meatballs – beef, pork and veal, tomato sauce, parm, basil. These are both delectable.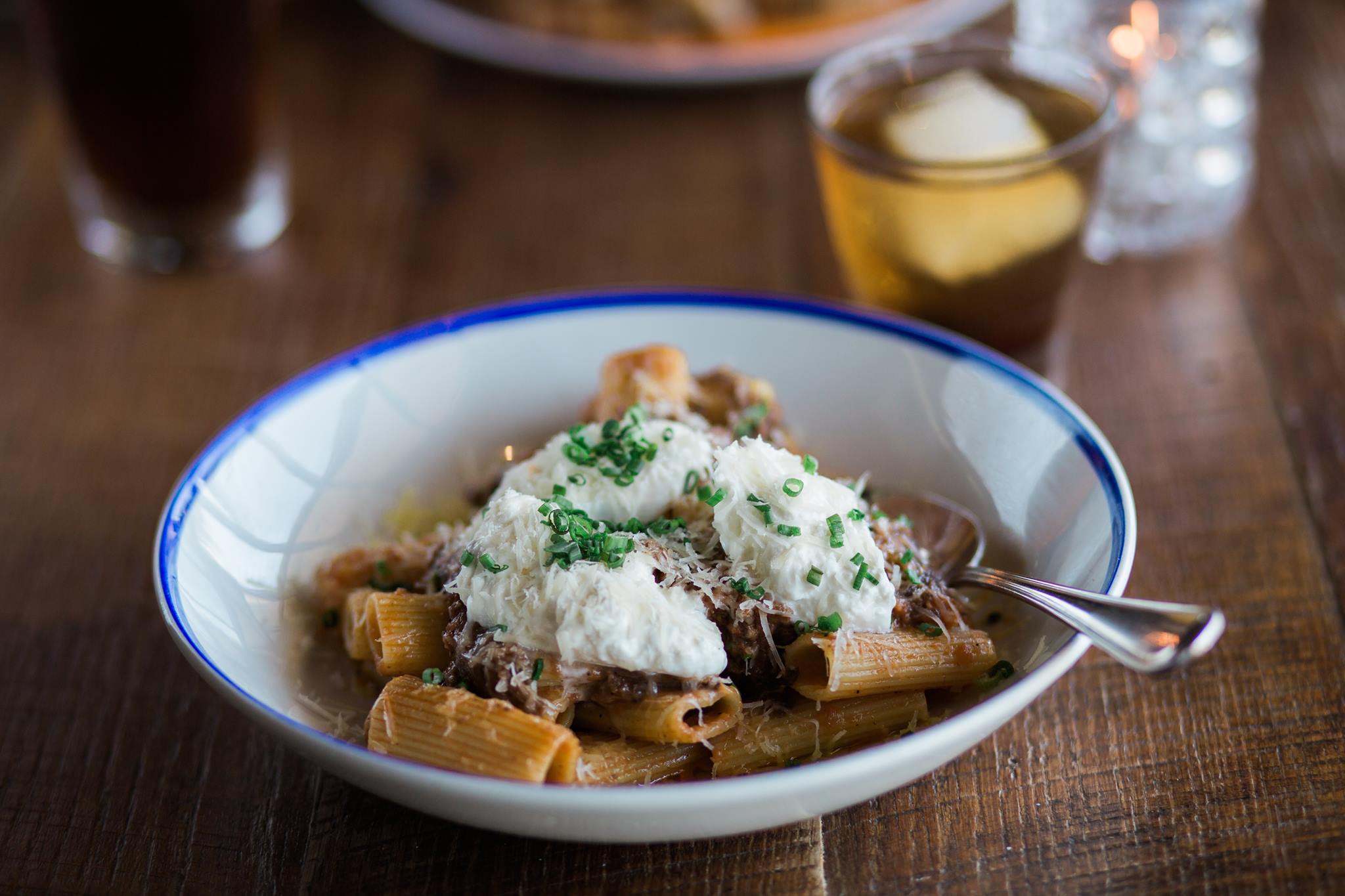 Pizza: The Noble Pig is where it's at! It has sweet fennel sausage, mortadella, spicy soppressata, pickled cherry peppers, caramelized onions, tomato sauce, fontina, parm – and to complete the pig – add the fried egg on top for $2 extra. The Margherita and the Meatball Pizzas are two more favorites.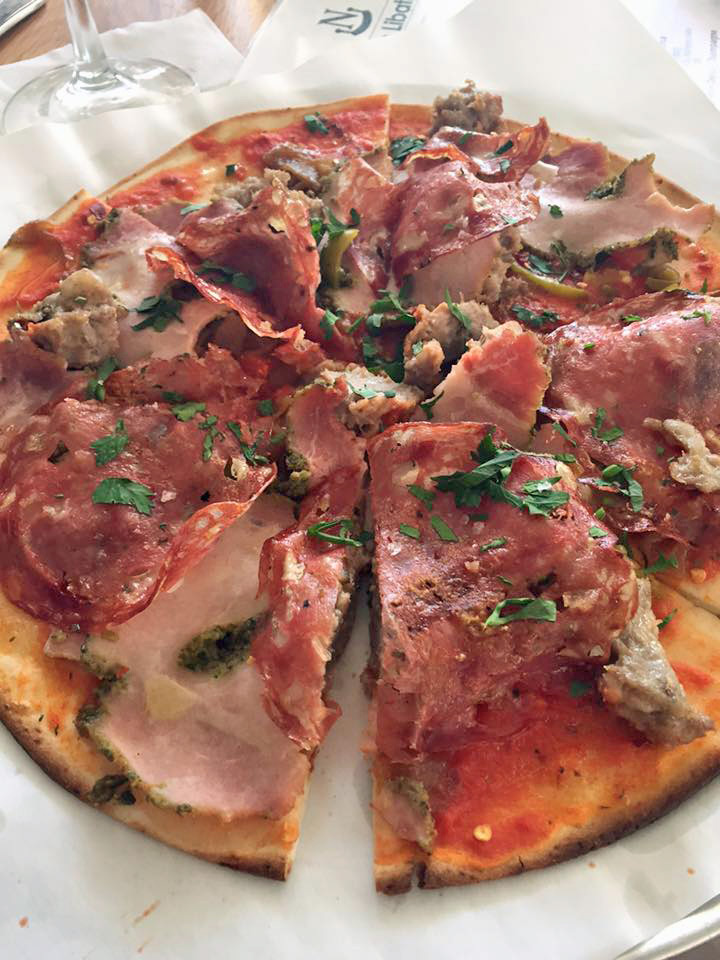 More Reading on Noble Crust:
Noble Crust is Outstanding!
10 Best Italian Restaurants St Petersburg, FL 2016
5. Tryst
240 Beach Dr NE
St Petersburg, FL 33701
727-821-4567
Takes Reservations: YES
Tryst Website
Hours:
Mon – Fri 4pm – 3am
Sat – Sun 11am – 3am
View Dinner Menu Here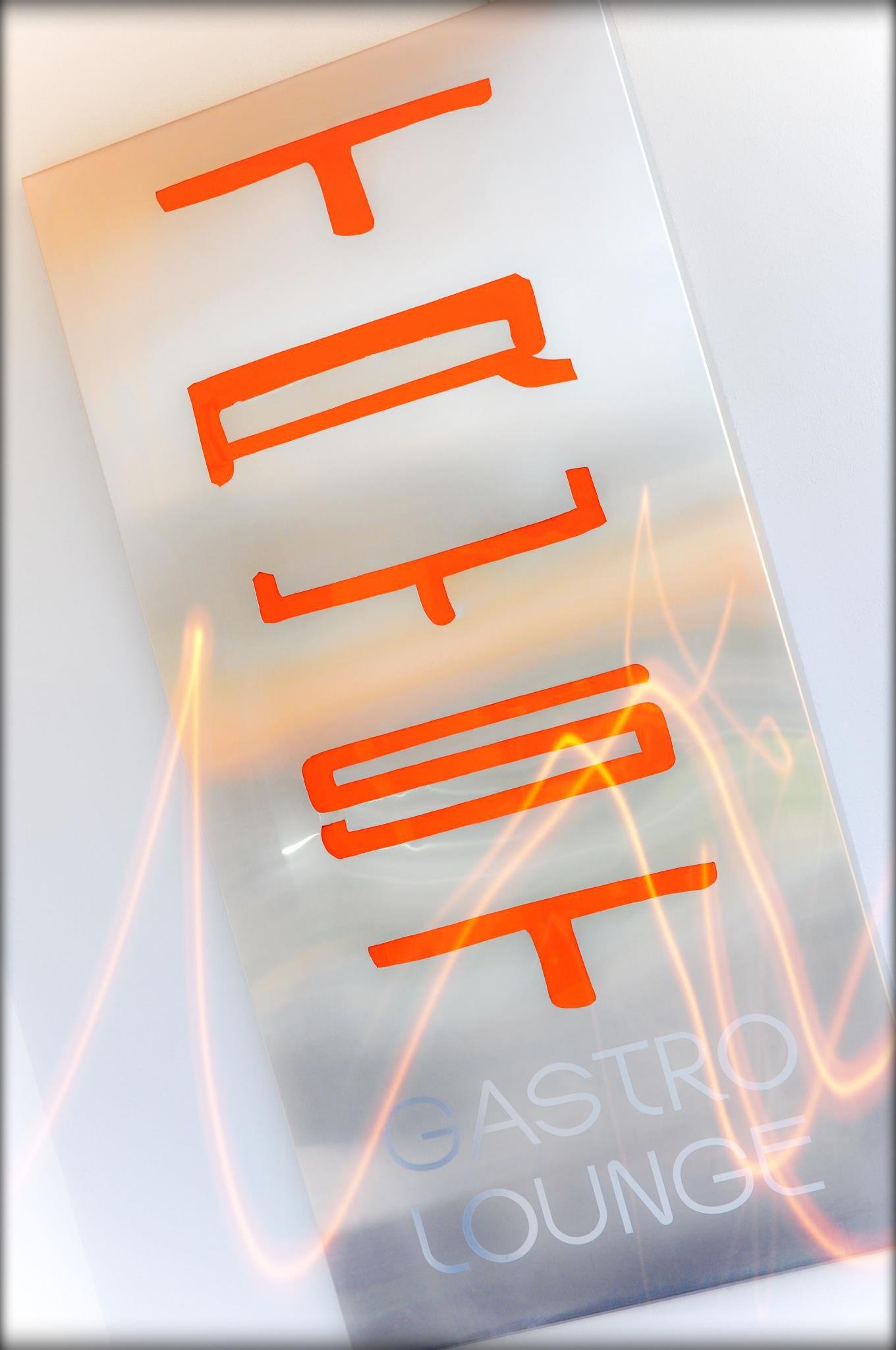 Tryst on Beach Drive in St. Petersburg is well known by many, and not just in St. Petersburg. On some weekend nights the place is packed like sardines with half the population of South Tampa. It's a very nightclubish scene at late-night on a Saturday.
However, Tryst has some excellent, fresh gourmet food that covers any craving or choice: Steak, seafood, vegetarian, pasta, burgers, appetizers, pâté, pierogies … seafood sausage anyone? Yes, please!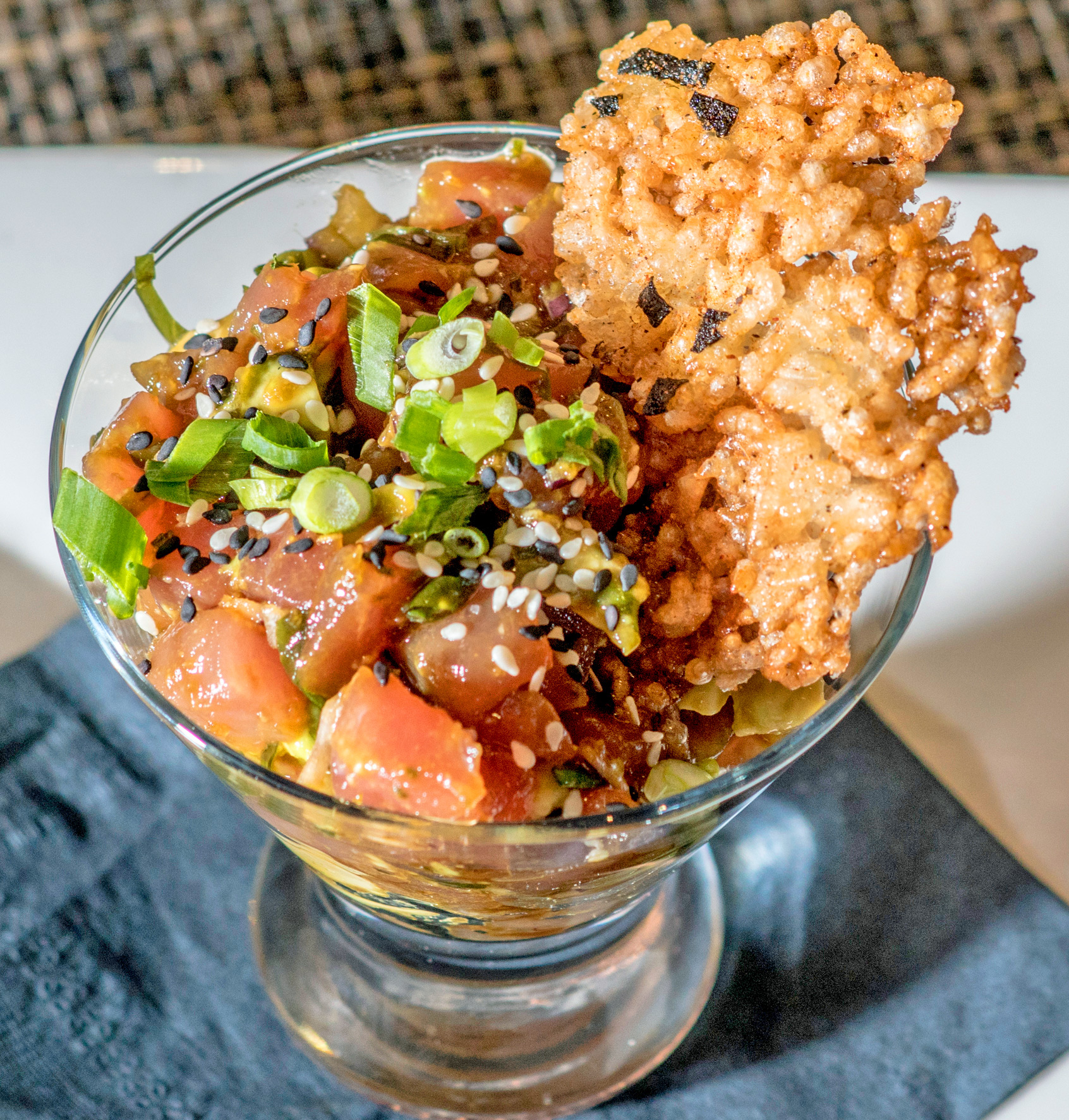 If you're not into the nightclub scene, but you're into the foodies scene, then go to Tryst for dinner. If you're into both, you're in luck. If you want some amazing gastronomic drunk-munchies, the kitchen is open until 1:00 am on weekends, 11:00 pm on weeknights.
More Reading on Tryst:
Tryst: It's Not Just a Hip Night Club…The Food is Amazing Too!
Hidden Gems for Food in St Petersburg, FL 2016
Check Out Tryst's New Summer Menu Twists…Delectable!
10 Best Cheese & Charcuterie Boards St Petersburg FL 2016
Top 10 Best Happy Hours in St Petersburg, FL 2017
Tryst Makes National Foodies Day a HUGE Success for St Petersburg Foodies
6. The Cider Press Café
601 Central Ave
St Petersburg, FL 33701
727-914-7222
Takes Reservations: NO
The Cider Press Cafe Website
Hours:
Mon – Thurs 11am – 9pm
Fri – Sat 11am – 10pm
Sun 11am – 8pm
View Dinner Menu Here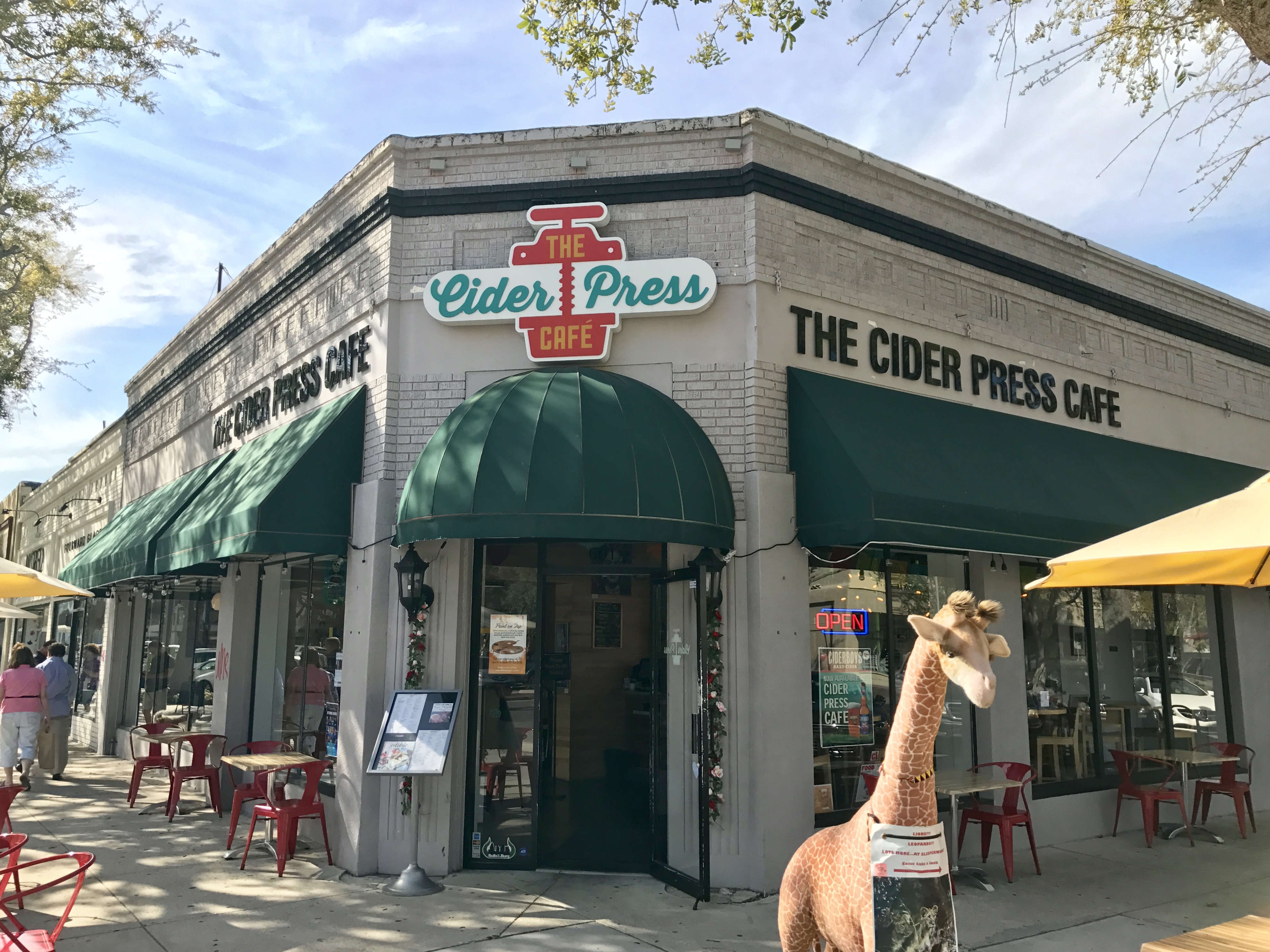 The Cider Press Café was St Pete's first all Vegan non-cooked food. They now have evolved into some cooked dishes but are still sticking to their roots of plant based, feel good food! They have fun vegan/vegetarian dishes so delicious you won't miss the meat.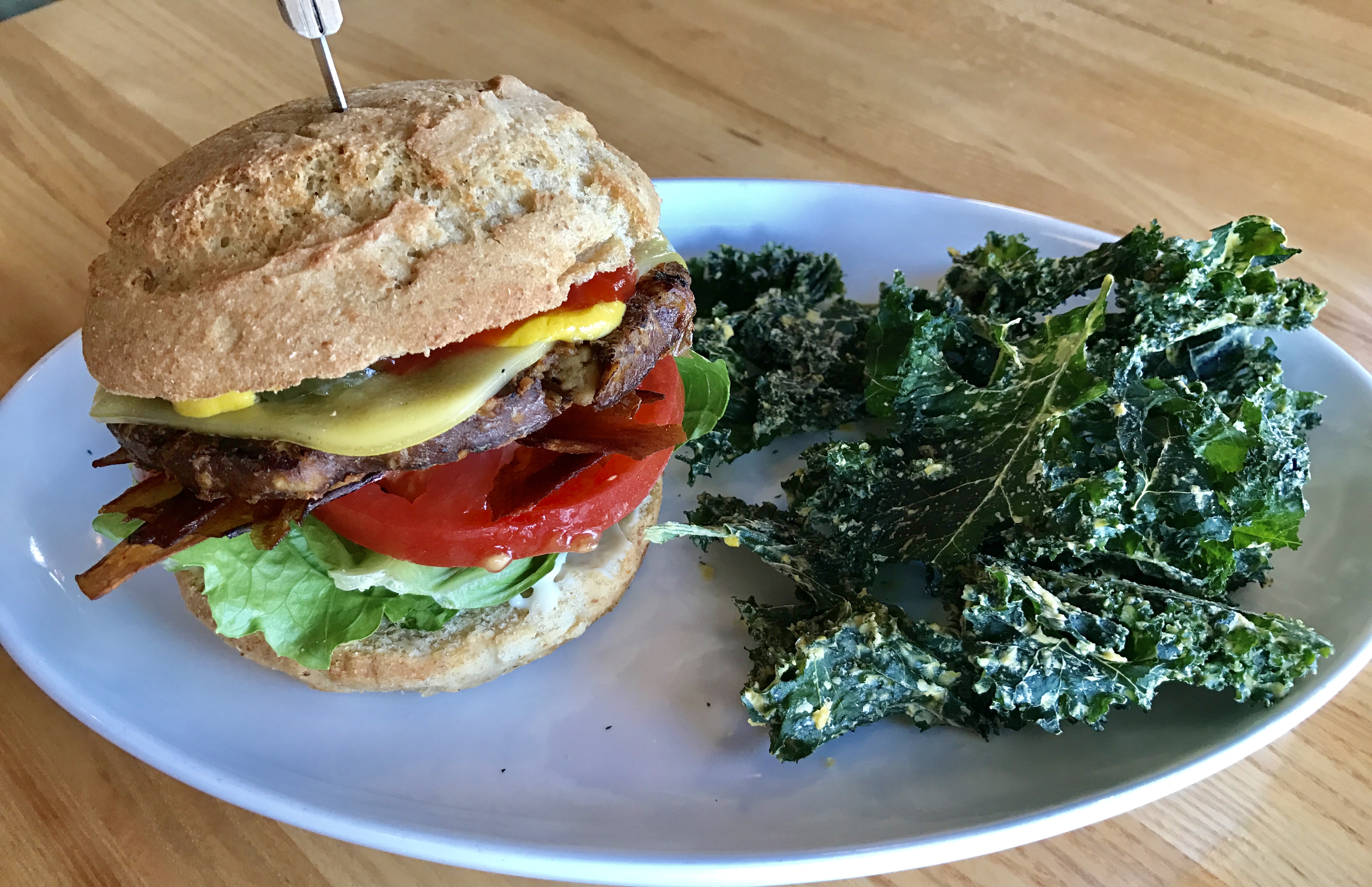 Their menu includes many award winning vegan, raw, and gluten free selections. Named best New Vegan Restaurant 2015 by Creative Loafing, and nominated for 9 categories in 2016. Their Pad Thai has also been nominated for Best Dish in the Biz in 2016 by the Tampa Bay Business Journal. And in 2017 they competed in the James Beard – Best Blended Burger contest as the only vegetarian burger and finished in the top 10.
More Reading on The Cider Press Café:
Vegan & Meat Lovers Can Be Friends Here
The Cider Press Cafe Has Some Hot New Menu Items
Help Cider Press's Chef Nate Win the National James Beard Blended Burger Contest
7. The Lure
661 Central Ave
St Petersburg, FL 33701
727-914-8000
Takes Reservations: YES
The Lure Website
Hours:
Sun – Thurs 11am – 11pm
Fri – Sat 11am – 1am
View Dinner Menu Here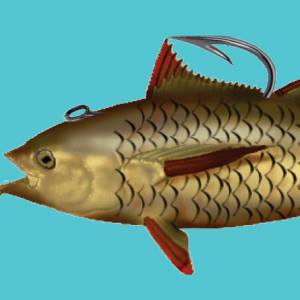 (Logo Courtesy of The Lure)
Located in the 600 block in vibrant downtown St. Pete, The Lure is one of our favorite go-to places for great sushi and that is just the beginning.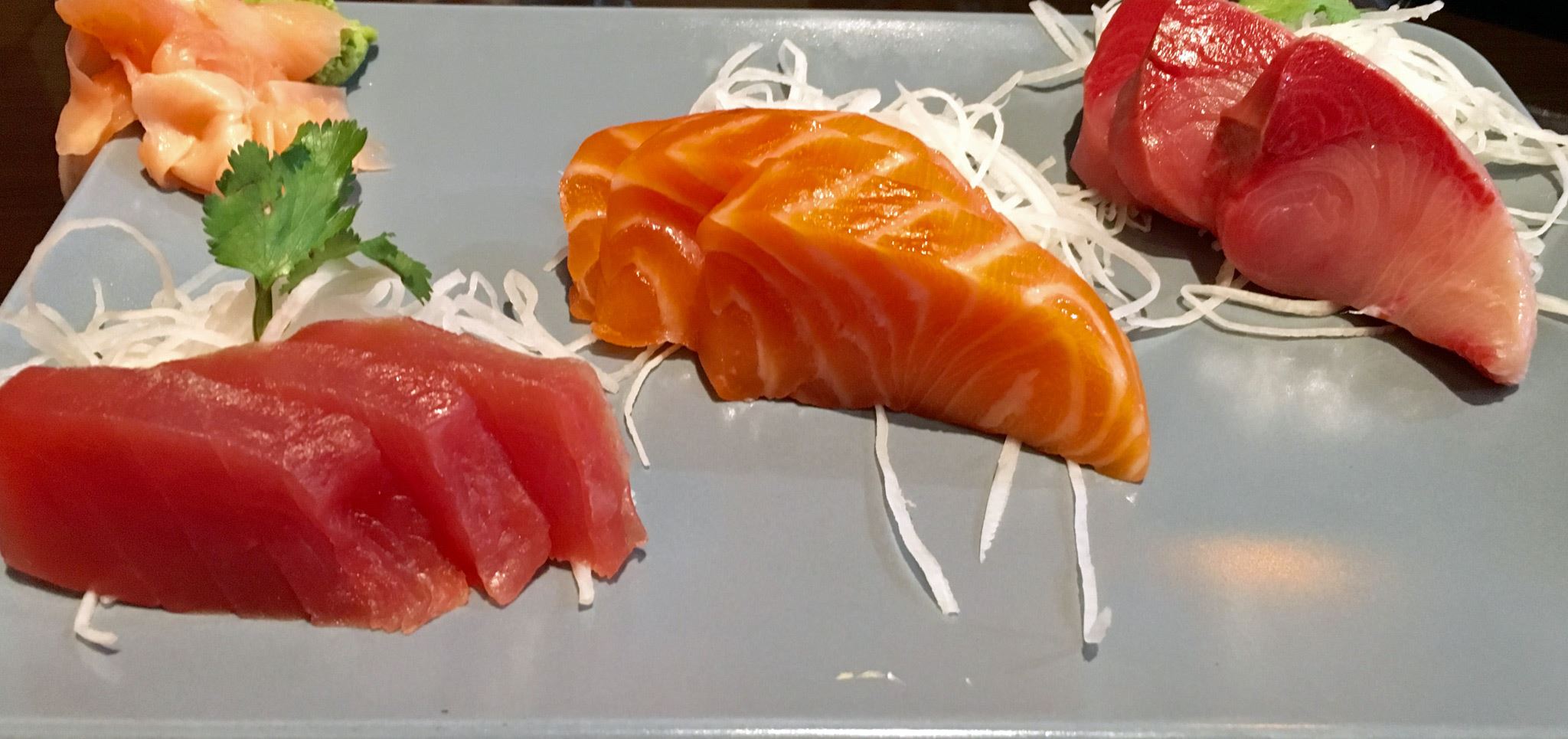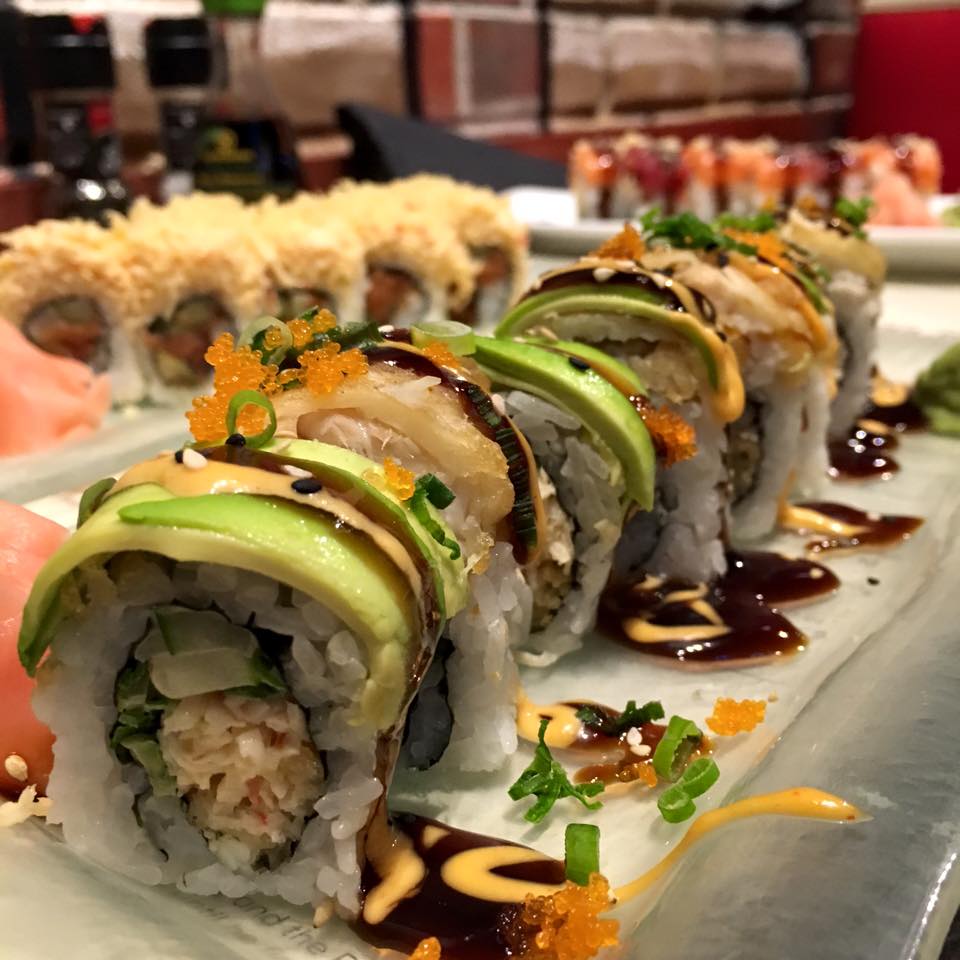 (Photo Courtesy of The Lure)
They also offer mouthwatering tapas, tacos and flatbreads along with potent tikis to please even the most discerning cocktail aficionados and they have award-winning local brews on tap.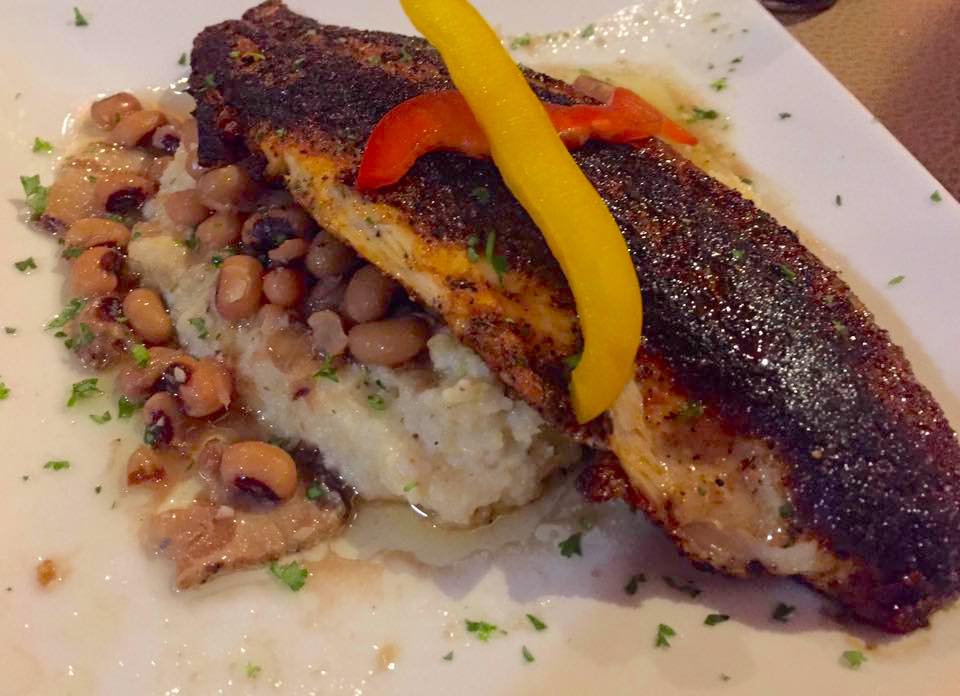 Did we mention billiards?
They say that they have created the kind of place that they like to hang out. The Lure offers a fun, friendly and laid-back atmosphere with amazing taste sensations and great service.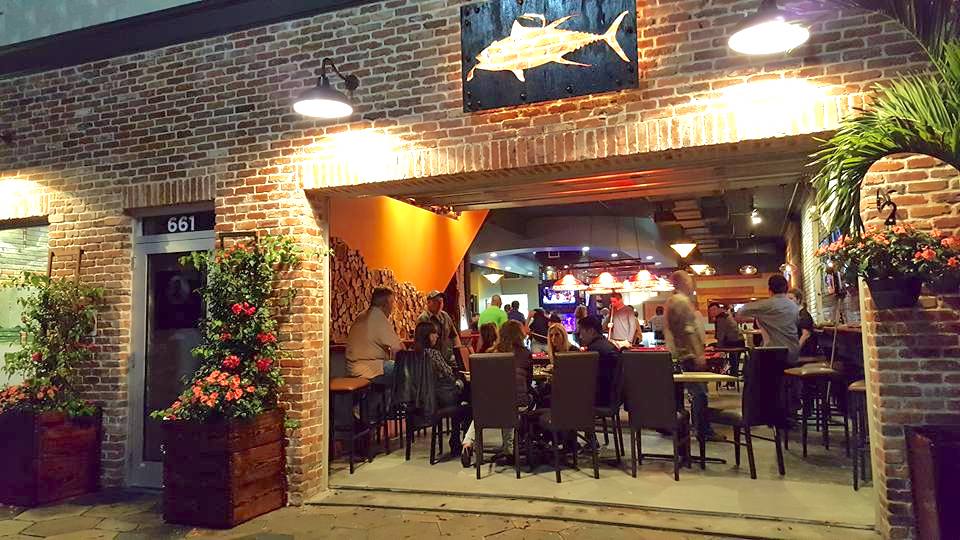 (Photo Courtesy of The Lure)
More Reading on The Lure:
Lured-in by The Lure
The Lure Sunday Brunch
The Lure New Menu Items June 2017
Top 10 Best Happy Hours in St Petersburg, FL 2017
8. The Galley
27 4th St N
St Petersburg, FL 33701
727-575-7071
Takes Reservations: YES
The Galley Website
Hours:
Daily 11:30am – 3am
View Menu Here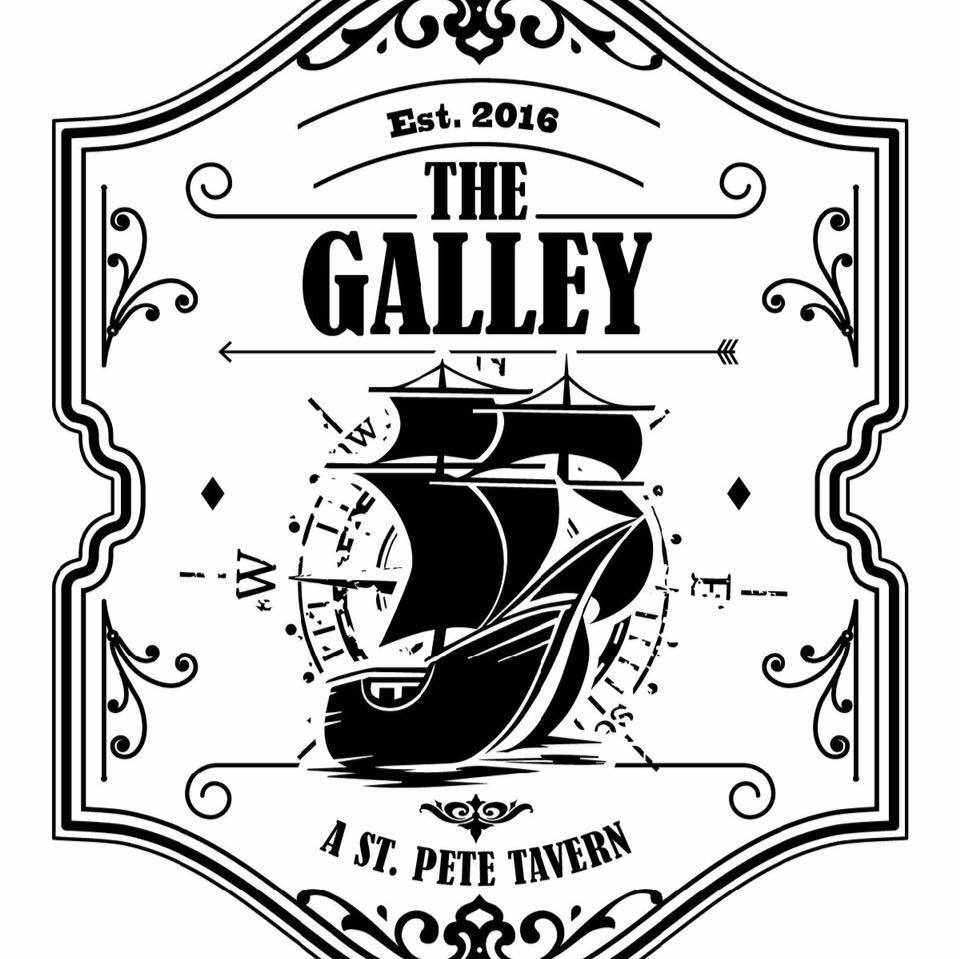 The Galley is a nautical-themed, locally owned & operated full liquor tavern, serving up some of the best in St. Pete food, drink and atmosphere. We have always found the service to be outstanding, with very friendly bartenders and servers.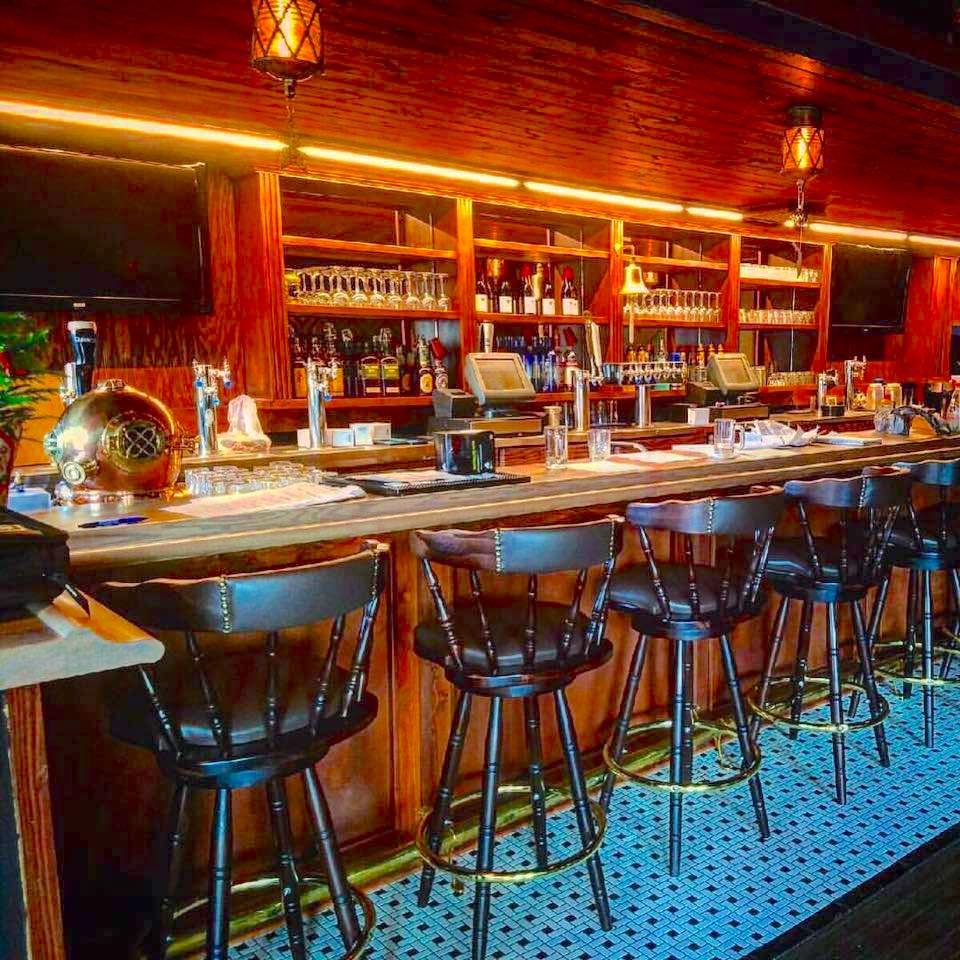 (Photo courtesy of The Galley)
The menu impresses with options that are healthy (Superfood Salads and Bowls) to good old comfort food to elevated fancier dishes. Eat at the bar or at a booth or table in the restaurant. We recently tried the Fish and Chips and were bowled over. I would venture to say the best fish and chips I have had.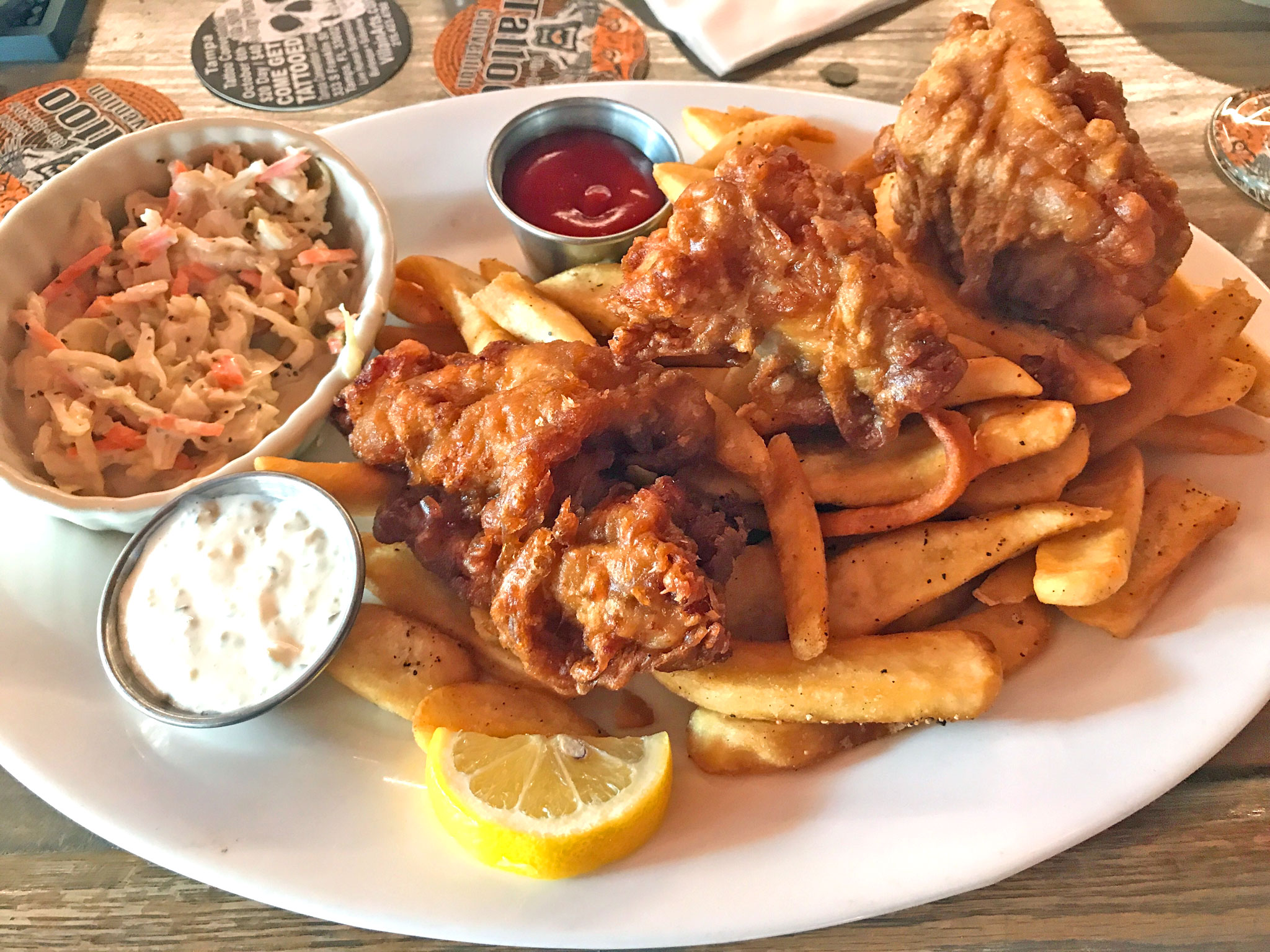 Kevin went with a more adventurous dish and had the Alligator Etouffee. He loved it! So many great choices with a laid back atmosphere.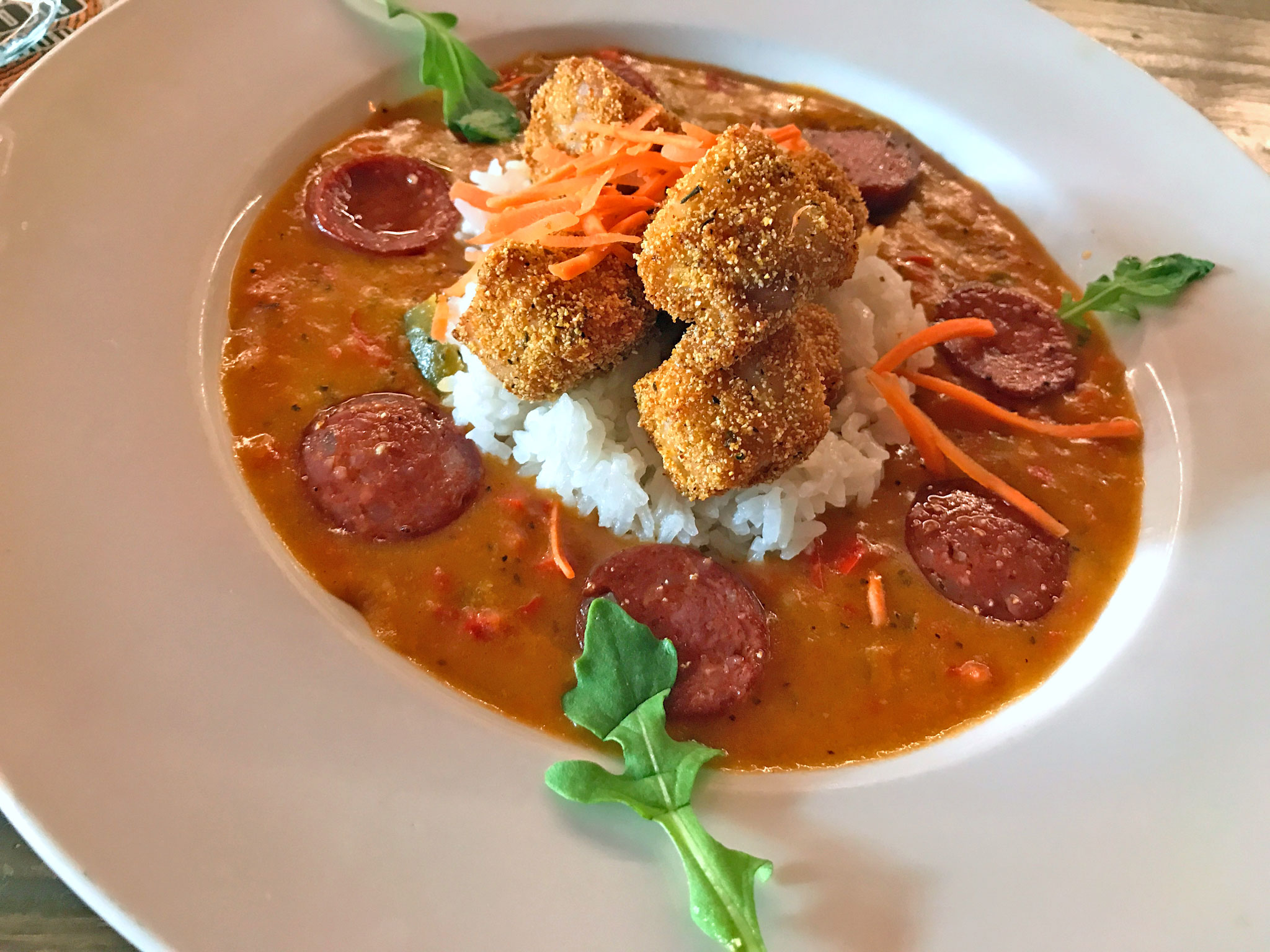 More Reading on The Galley:
The Galley Downtown St Pete Continues to Impress
The Galley Grub, Far Above Your Average Pub
The Galley Grand Opening Today Dec 30, 2016
9. Proper Smokehouse & Whiskey Bar Permanently closed as of Nov 2017
344 1st Ave S
St Petersburg, FL 33701
727-494-0700
Takes Reservations: YES
Proper Website
Hours:
Mon – Thurs 3pm – 10pm
Fri  3pm – 3am
Sat 11am – 3am
Sun 11am – 11pm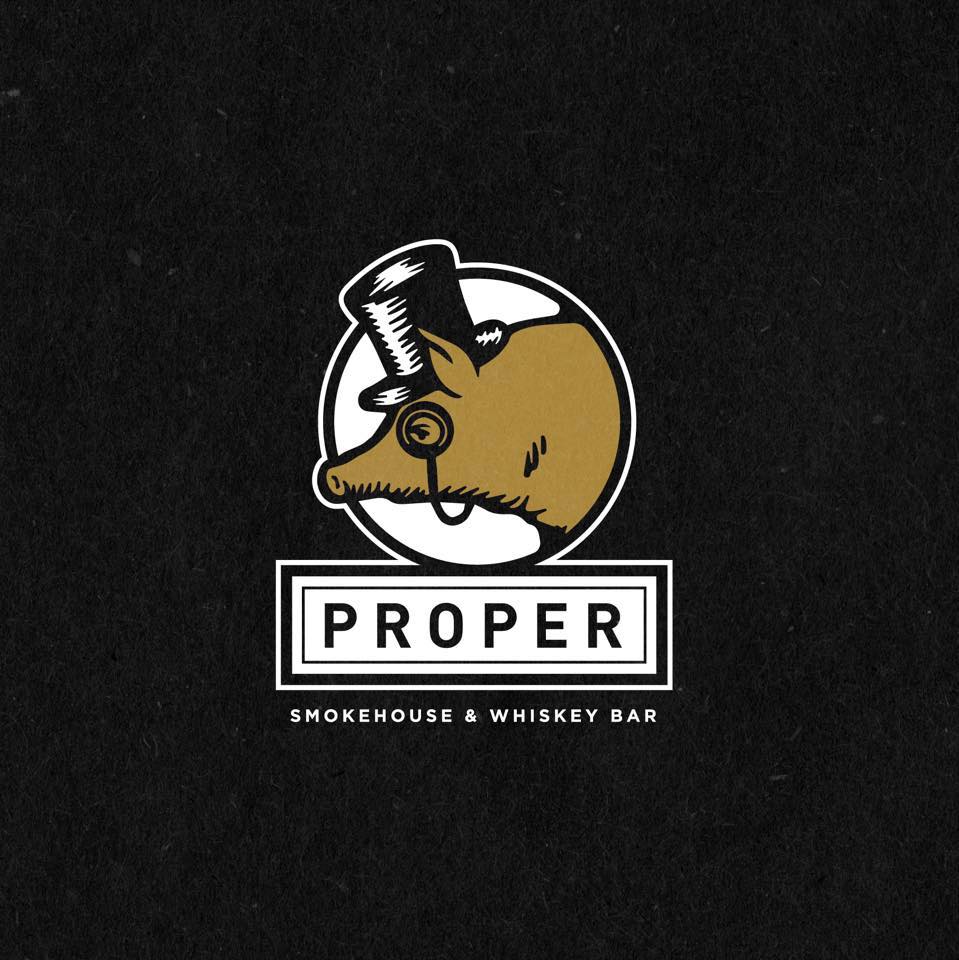 Proper offers up a menu with terrific Southern BBQ comfort food influences in an inspired and sleek atmosphere. Owned by restauranteur, Stephen Schrutt, who also owns The Avenue next door to Proper and Park and Rec on its other side, along with King's Street Food Counter, Proper reflects the down-home southern food Schrutt fondly remembers.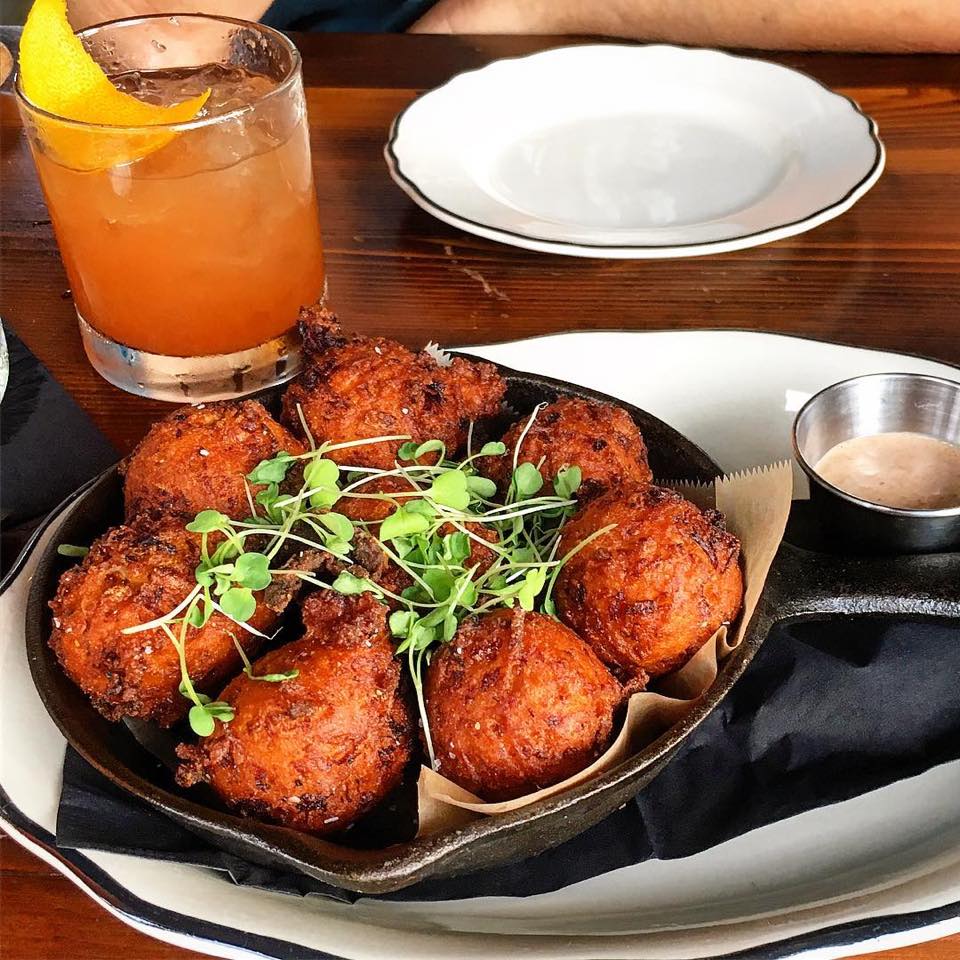 (Photo Courtesy of Proper)
Proper has fantastic fried chicken. When having this at dinner with friends one night, our friend Aubrey Reed said, "The fried chicken reminds me of a classic in Atlanta, which was the Aunt Fanny's Cabin. They used to have the best fried chicken in Atlanta. It has a little sweetness, like a maple syrup with a little bit of pepper spice to make it sweet and spicy at the same time. This is outstanding."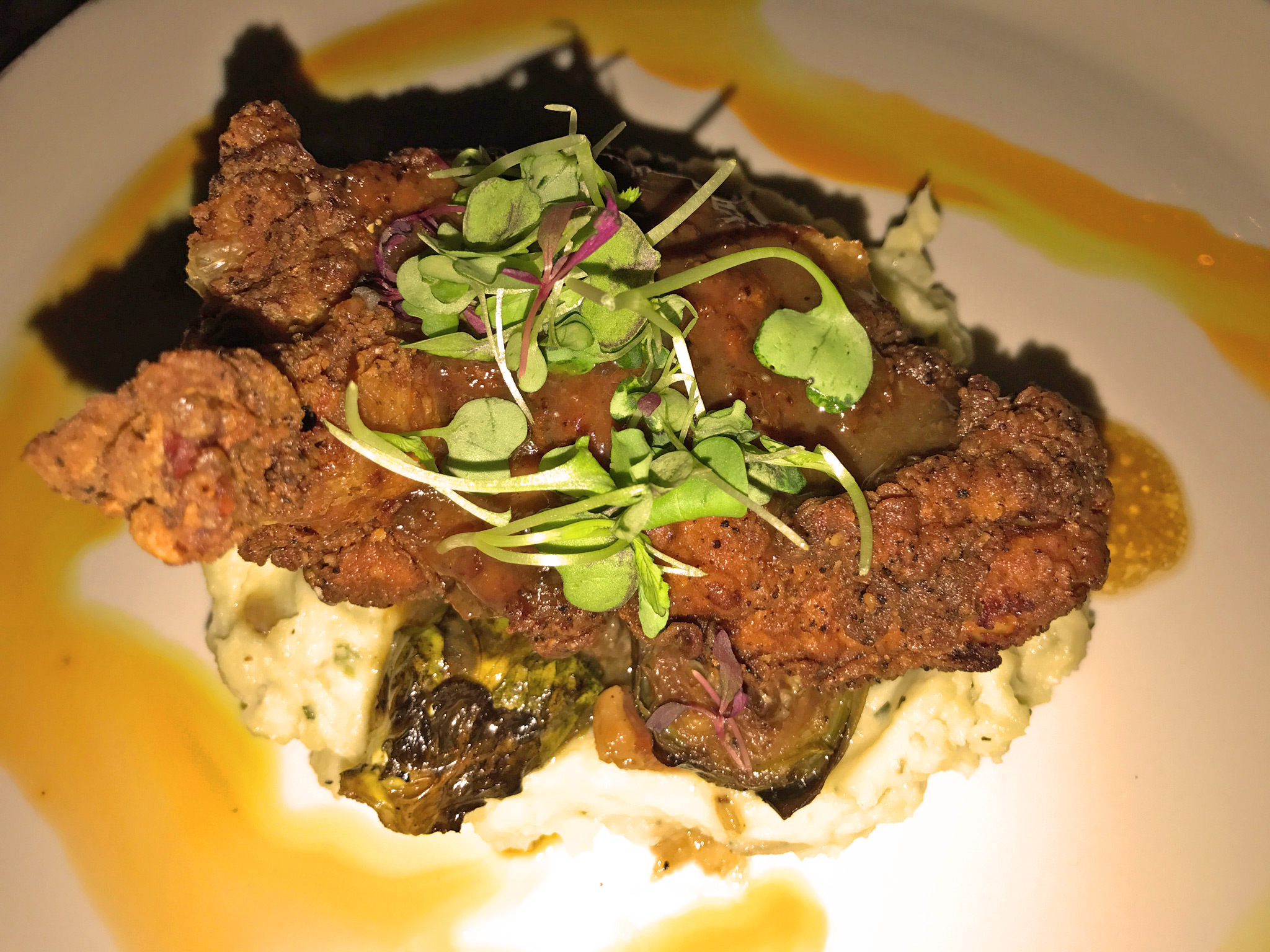 We also had the smoked meat sampler platter on that visit! The brisket is absolutely bursting with flavor!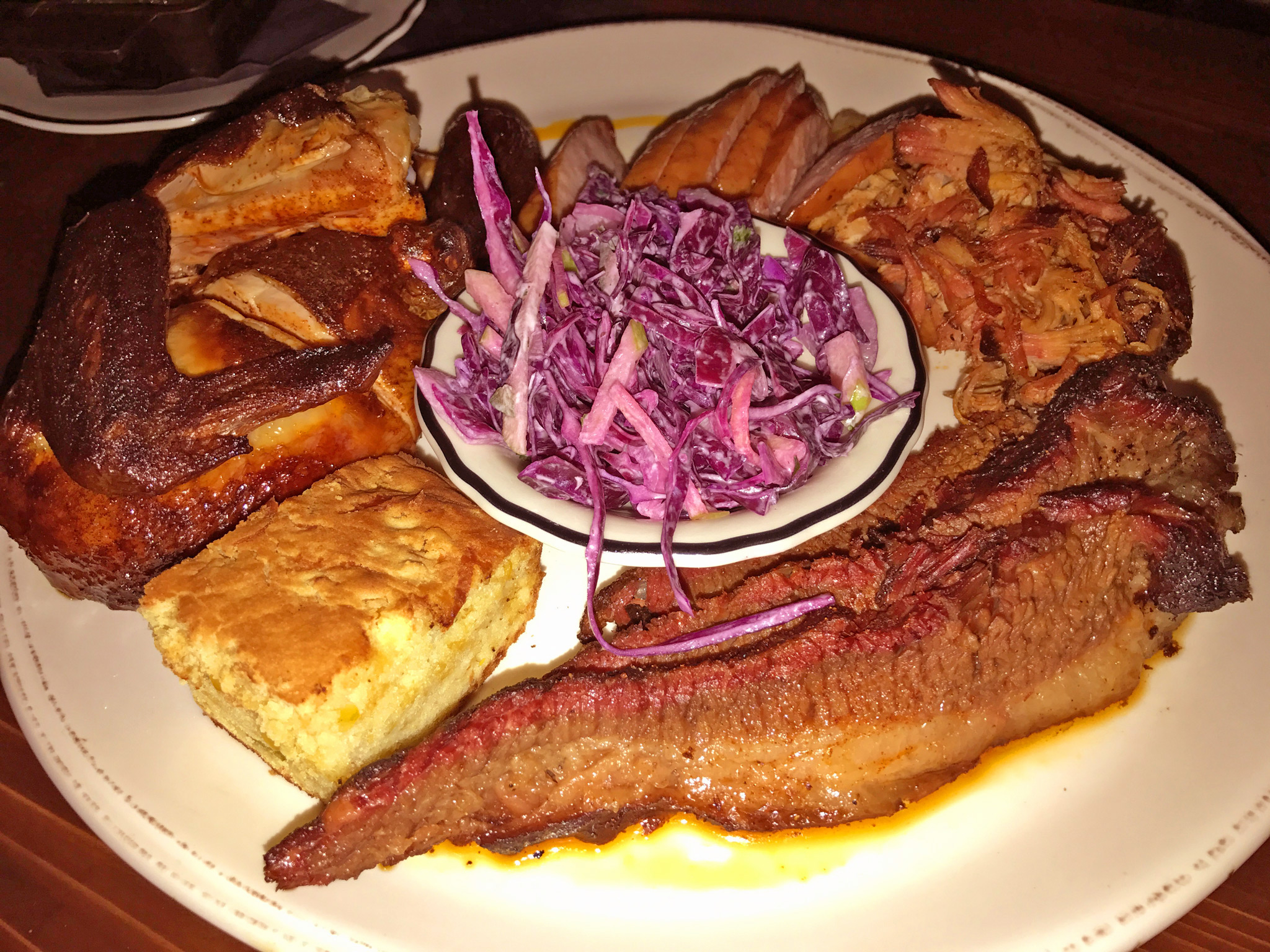 More Reading on Proper Smokehouse & Whiskey Bar:
A Proper Review of Proper Kitchen & Cocktails
Proper Kitchen & Cocktails Opens Dec 2, 2016
An Update on Proper Kitchen & Cocktails
10. Nueva Cantina
1625 4th St S
St Petersburg, FL 33701
727-851-9579
Takes Reservations: YES
Nueva Cantina Website
Hours:
Sun – Thurs 11am – 10pm
Fri – Sat 11am – 11pm
View Menu Here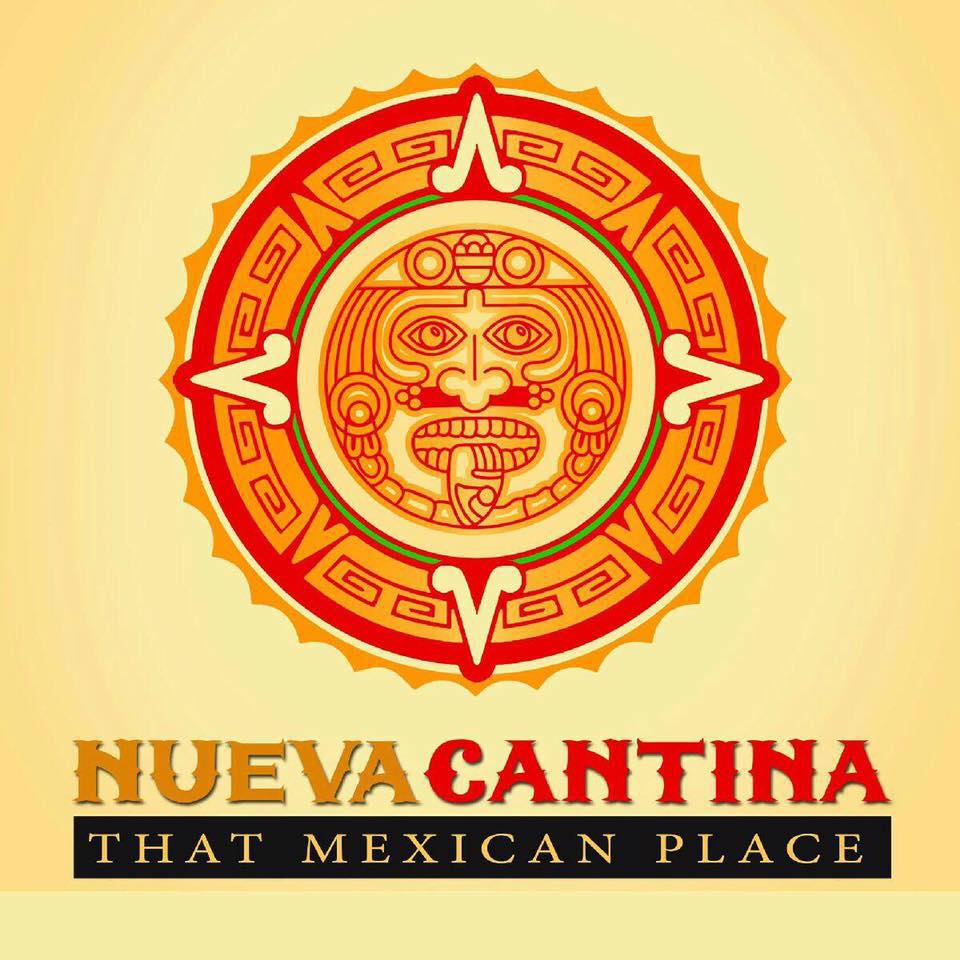 Nueva Cantina's festive and fun decor matches the amazing dishes it serves up from its kitchen. General Manager and Partner, Louie Spetrini, will see to it that all of his guests fully enjoy their meal.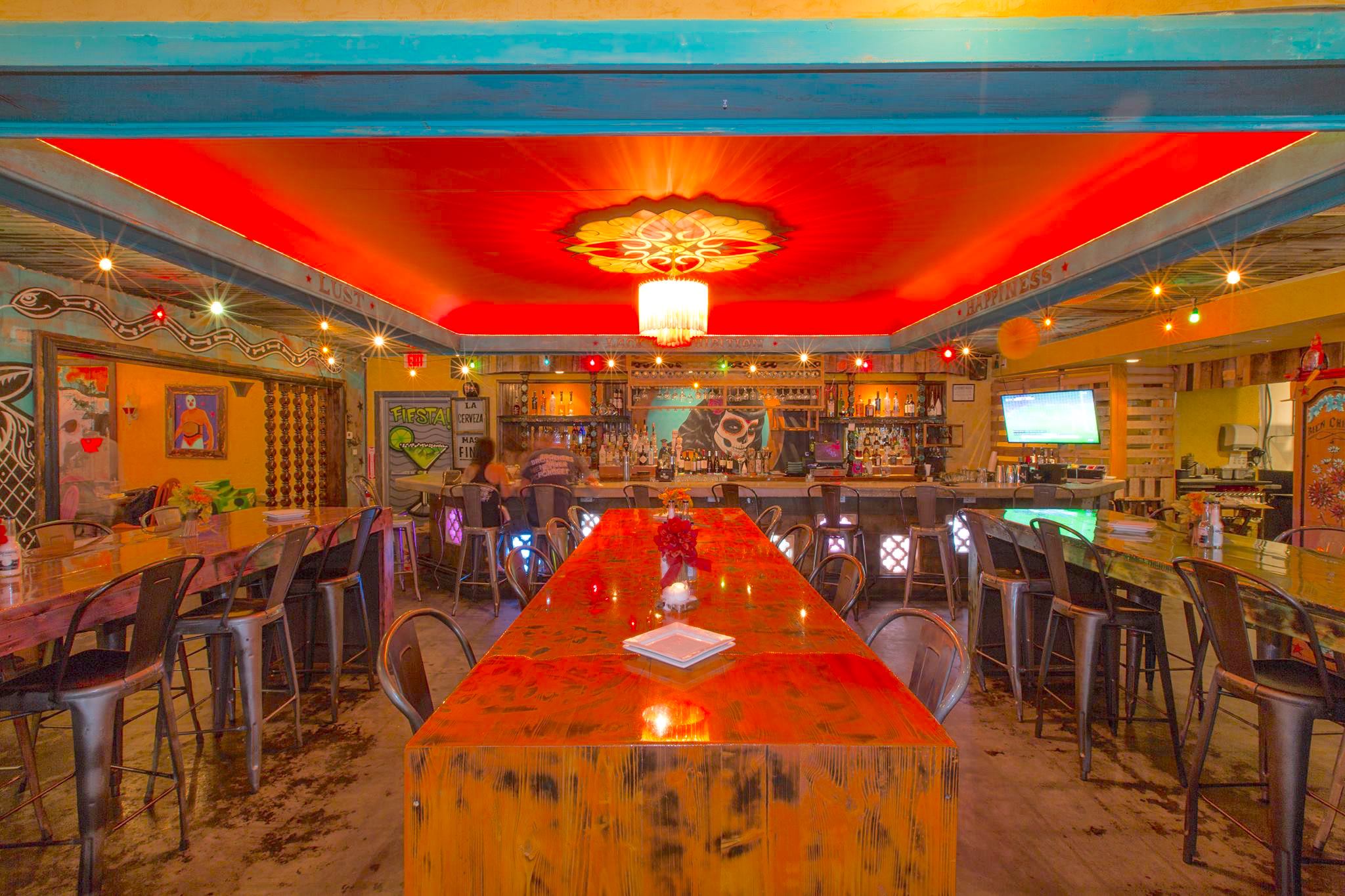 (Photo courtesy of Nueva Cantina)
Executive Chef Paul Daubert, blends care and authenticity with the creative urban flourishes that distinguish the food of Mexico to create a Mexican fusion that will not only please the eye, but tantalize the tastebuds.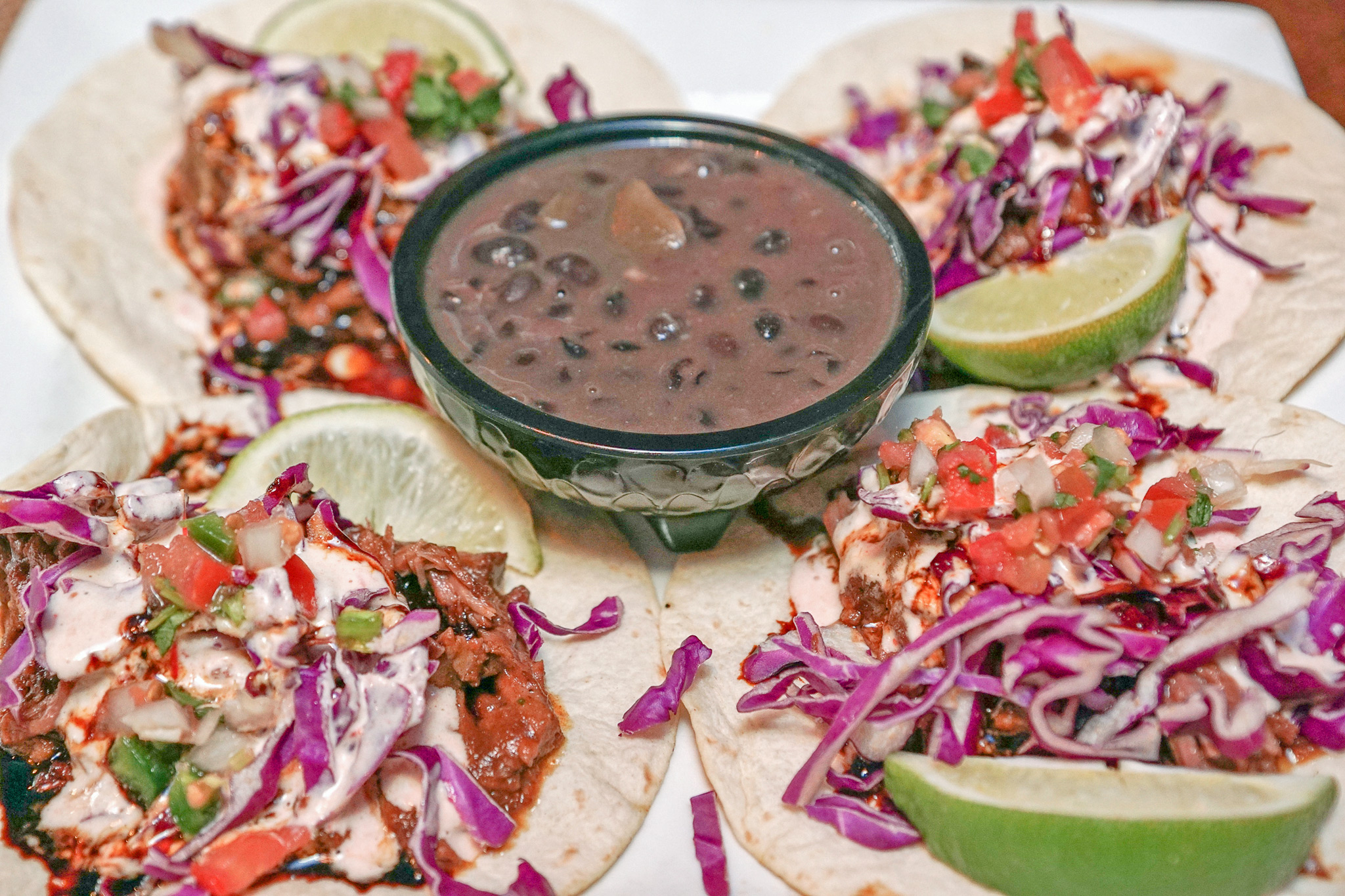 (The rest of the photos by Barry Lively)
At Nueva Cantina the tortillas are hand-pressed and the guacamole is made to order. They feature homemade, authentic sauces and whenever possible, locally sourced ingredients.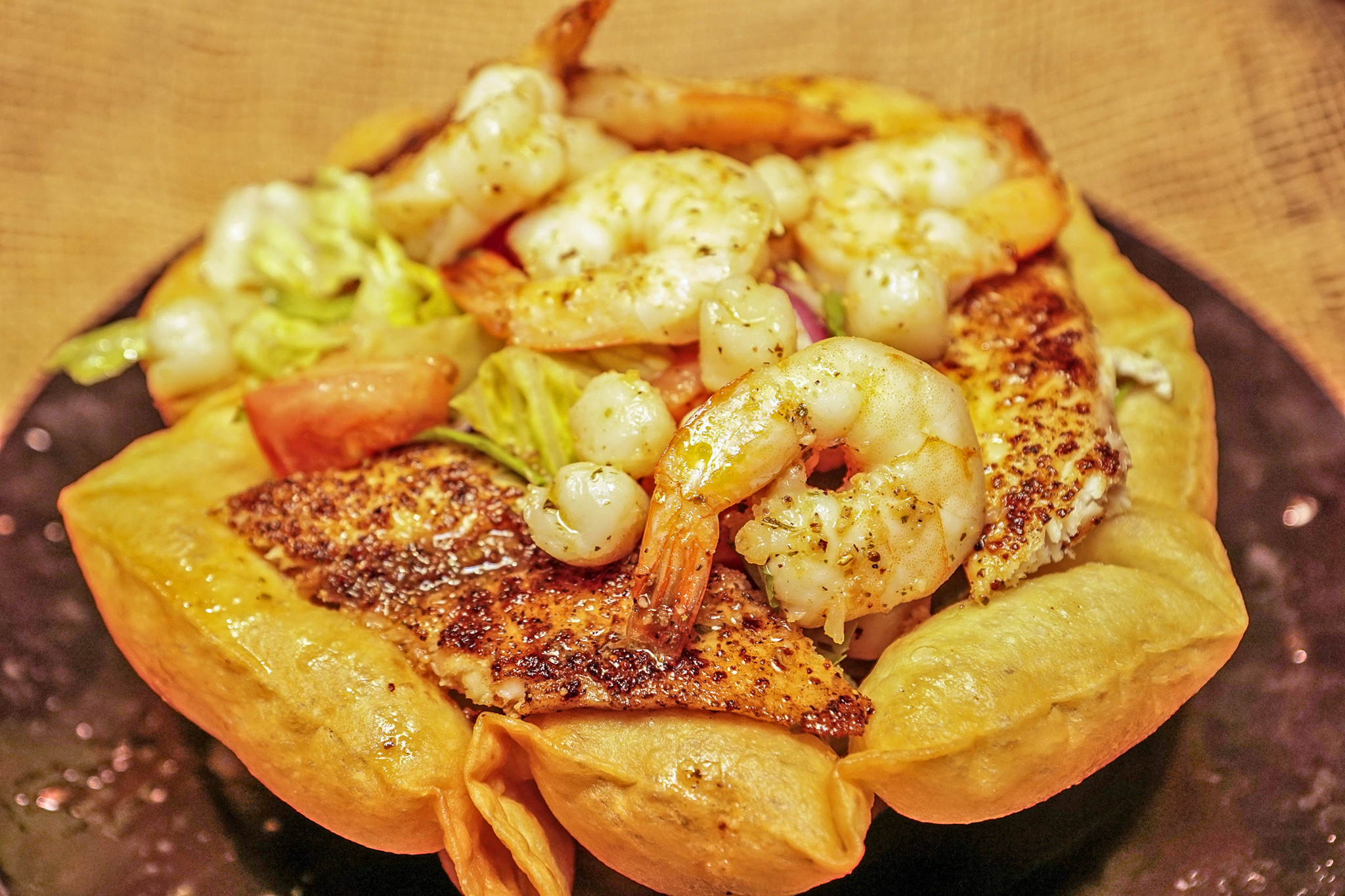 They have an outside patio bar, as well as the inside bar which both offer up traditional and creative concoctions. We have eaten there many times and continue to go back for more.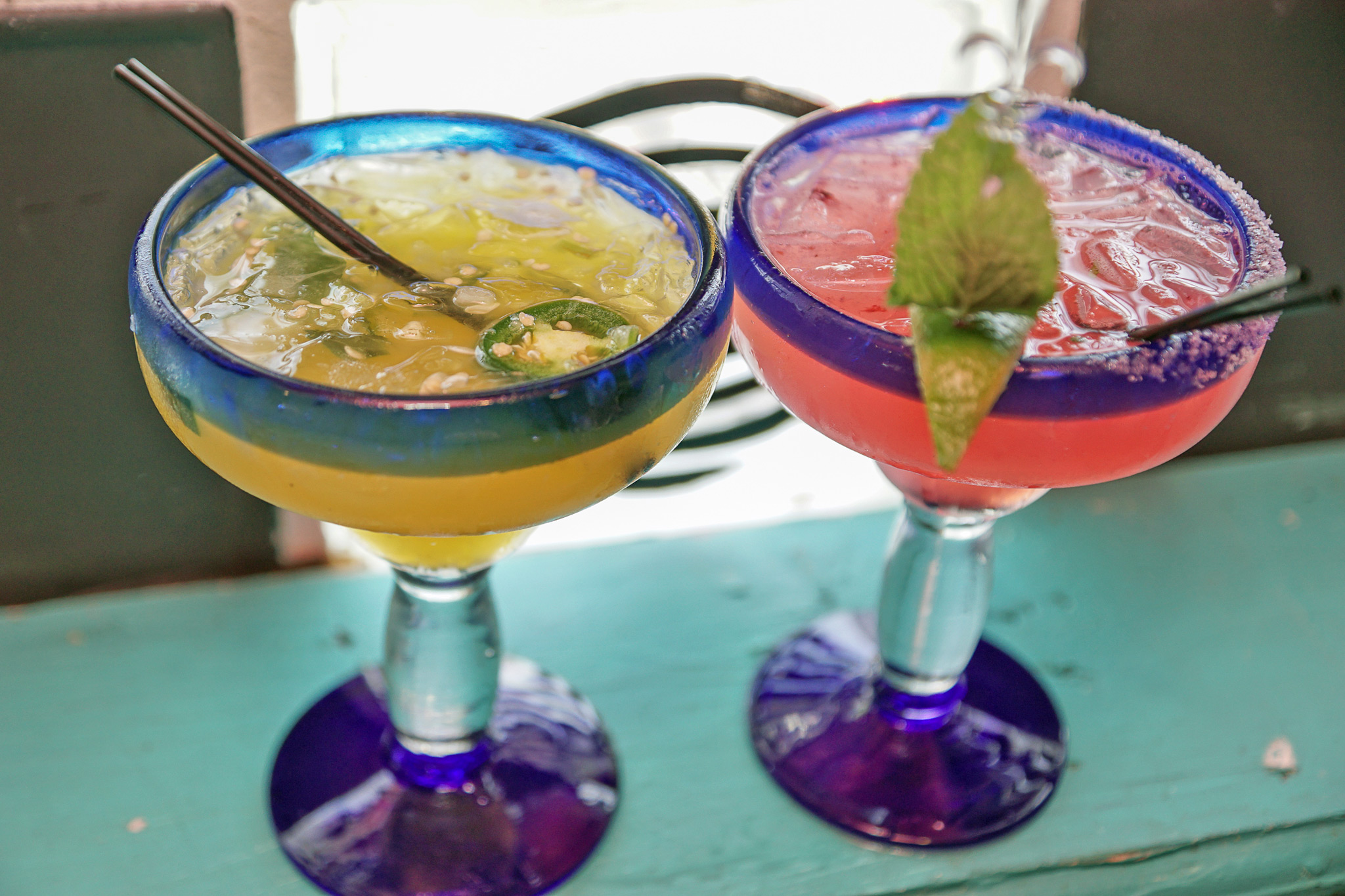 So if you are looking for a relaxed, affordable neighborhood spot that also serves exciting contemporary Mexican fusion cuisine, Nueva Cantina is your place!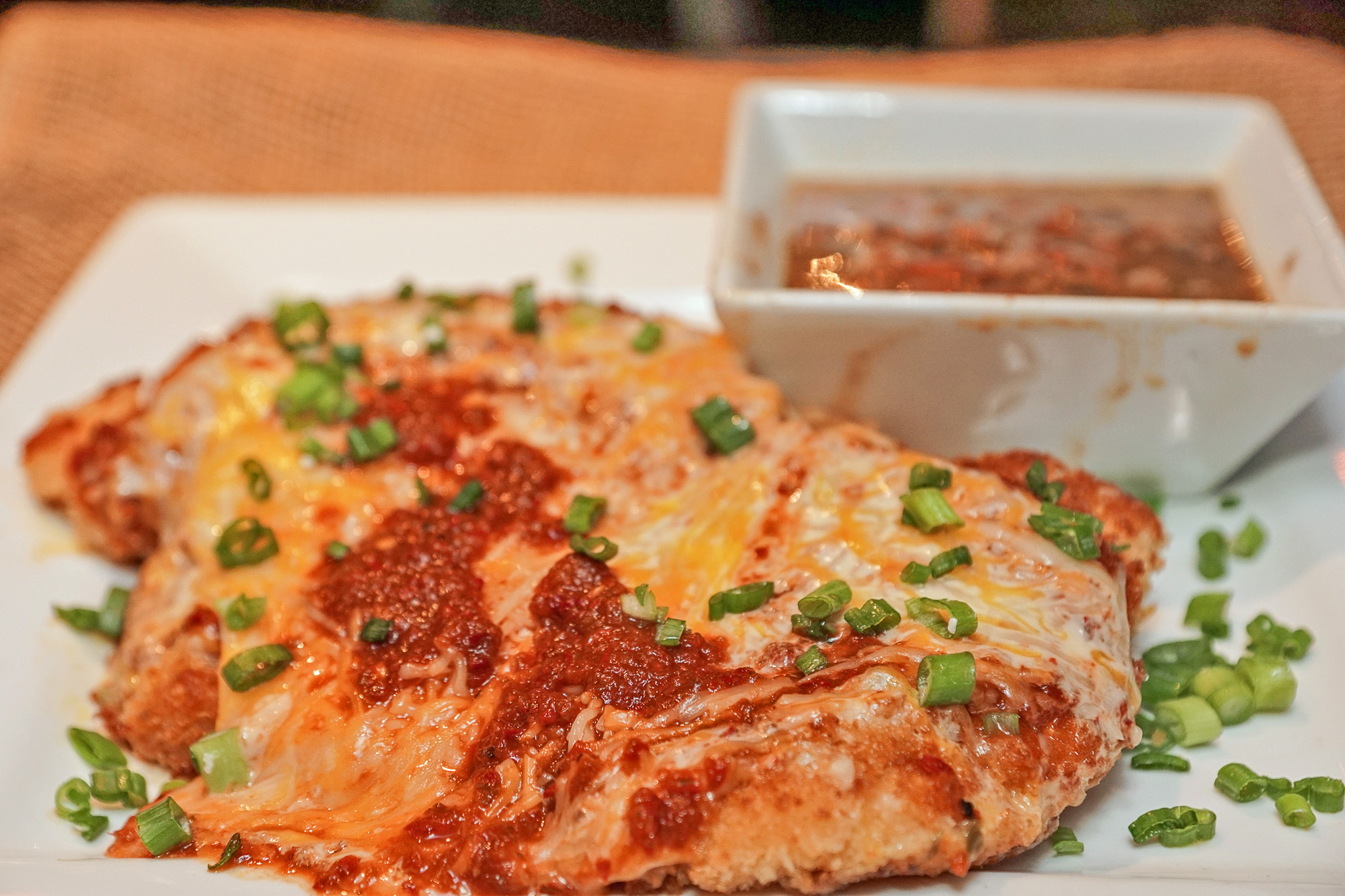 More Reading on Nueva Cantina:
Nueva Cantina's New Menu is Scrumpdillyicious
Nueva Cantina – That Mexican Place is Muy ¡Delicioso!
Nueva Cantina VIP Grand Opening November 1, 2016
DON'T WAIT for the Official Name Change – El Gallo Grande's Food is Already Nueva Cantina!!
Nueva Cantina Debuts on November 1st – Replacing El Gallo Grande
(Kevin Godbee also contributed to this article.)
[easy2map id=6]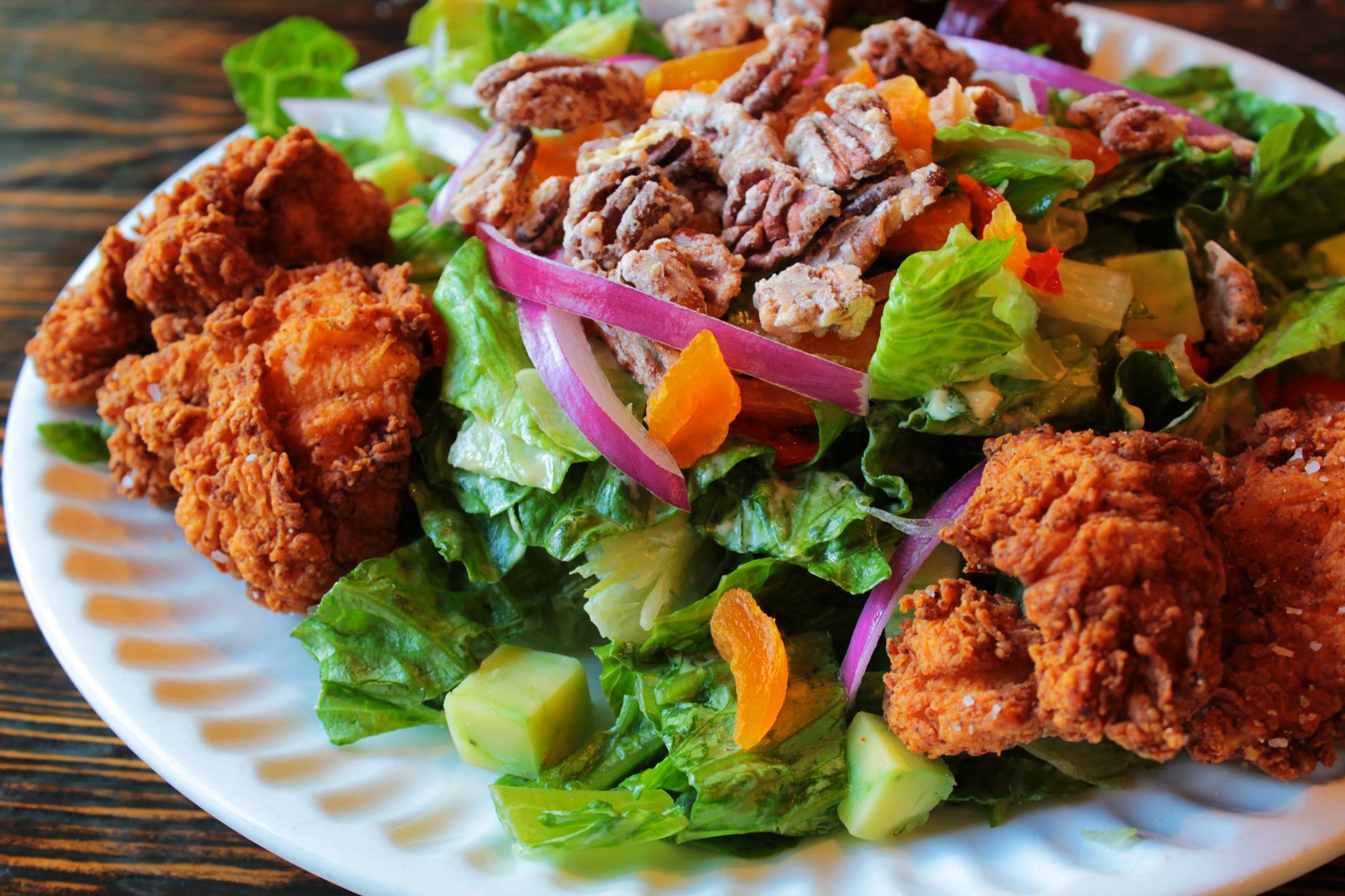 Readers Rating

Rated 4.9 stars




4.9

/ 5 (

Reviewers

)

Spectacular
---
Whether you are planning a trip to St Pete or you live here and have missed out on a few of our local gems, this list will help guide you to a spectacular dining experience.