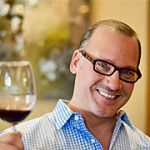 Kevin Godbee · Dec 12, 2019 · 6 min read
Fish tacos are definitely a thing in the St. Pete area. It seems like almost every restaurant has them. Without doing an actual survey, I'd guess that 40%-50% of restaurants around here have fish tacos.
We already have a Top 10 Taco Places list, and I tried to not duplicate any here with one exception, which is Red Mesa Cantina. Their fish taco is so good, I just couldn't leave it off. Actually, Red Mesa Cantina is the only Mexican place on this list.
I kept this list to all whitefish with no breaded, fried, or other types of seafood...again with the same exception as I always get the shrimp taco with the fish taco at Red Mesa Cantina. (You can order theirs in "ones".)
Since we live in downtown St. Pete, we tend to go to downtown restaurants a lot, and have been criticized for being too downtown-centric.
This time, I made an effort to get to the beach resulting in four of the tacos on the list being in downtown, five on St. Pete Beach, and one in Gulfport.
The list is in alphabetical order, but I do have some shoutouts.
Best Overall: The Library, and Paul's Landing - in that order.
Best Blackened Seasoning: Rick's Reef
Best Flour Tortillas: Chill Restaurant & Bar, Rick's Reef, and The Dewey Beach Bar & Grill
Most Unique / Non-Traditional: RumFish Grill
As with all of our lists, and unlike most other publishers, I personally went to all of these places, and ate all of these tacos, and took all of these photos.
THE LIST IS IN ALPHABETICAL ORDER

<--- LOOK
For ALL of these - the fish was moist, juicy, fresh and flavorful... so I don't have to repeat it ten times.
"It's really a lot like writing porn. After you've used the same adjectives over and over again, it's like the Penthouse Letters..."
- Anthony Bourdain, Parts Unknown, Budapest - Aired June 14, 2015
The Best Fish Tacos in St. Pete Chosen by Locals
1. Chill Restaurant & Bar
357 Corey Ave
St Pete Beach, FL 33706
(727) 360-2445
Chill Website
Fish of the Day Tacos - Fresh Fish of the day grilled and served over flour or corn tortillas with mango salsa, guacamole, citrus slaw & a zesty chipotle ranch. The fish here is Corvino. Chill's has a tropical slant with pineapple and mango. The flour tortillas are fresh, pliable and held together nicely.
2. The Dewey Beach Bar & Grill -
(This item is no longer on the menu - July 2020)
107 8th Ave
St Pete Beach, FL 33706
(727) 228-1000
The Dewey Website
The Dewey Beach Bar & Grill is "reimagined beach cuisine by Chef Marty Blitz and Chef Tony Bruno and the Rooftop Bar with the most breathtaking sunset watching on the Gulf".
This place is fairly new. Their grand opening was November 24, 2019.
Fish Tacos - celery root chow chow (pickled relish), pickled fresnos, aji amarillo lime crema, radish. (Dinner menu only - 5pm) This is the only one that comes with three tacos as it is for dinner.
A lot of places just say "fish" on the menu so they can switch it up to what they obtain fresh. The Dewey does this. In this case they were Mahi Mahi. The Dewey tacos were bright, light, and slightly spicy.
3. The Library
600 5th St S
St. Petersburg, FL 33701
(727) 369-9969
The Library Website
Blackened Fish Tacos (Mahi) - chile glaze, kale slaw, pico, feta, cumin aioli (Lunch menu only.) From a previous review: These are some of the best fish tacos I've ever had. The grouper was moist, plump, juicy, and bursting with flavor. The combination of other ingredients previously mentioned made every bite a fantastic experience, not only of contrasting and complementary flavors, but also a wonderful mouthfeel of different textures.
4. The Lure
661 Central Ave N
St. Petersburg, FL 33701
(727) 914-8000
The Lure Website
A Different Drum - Blackened Redfish with mixed field greens and citrus caper aioli. Redfish is just the name. The flesh is actually white. The Lure was the only place I found that uses it, and it was fresh, and light with fantastic flavors.
5. O'Maddy's Bar & Grille
5405 Shore Blvd S
Gulfport, FL 33707
(727) 323-8643
O'Maddy's Website
Maddy G's Mahi Tacos - Lightly blackened Mahi with a baja slaw, pepper jack cheese, pico de gallo and an avocado coulis, served on flour tortillas.
This is a large portion with two pieces of fish on each taco. I was full after the first taco, but ate the second one anyway. This used to be as a special only, but was recently made a regular menu item.
6. Paul's Landing
501 5th Ave NE
St. Petersburg, FL 33701
(727) 824-8007
Paul's Landing Website
Gulf Fish Tacos with avocado salsa, cabbage slaw, charred corn, and black bean salsa. In this case it was Grouper and one of the best Grouper tacos I've ever had!
7. Red Mesa Cantina
128 3rd St S
St. Petersburg, FL 33701
(727) 896-8226
Red Mesa Cantina Website
Baja Fish - Grilled fresh fish, salsa roja, Mexican slaw and lime crema. The fish changes seasonally. In this case it was Mahi Mahi.
Shrimp Taco - Grilled Shrimp, Mexican Slaw, Pico De Gallo And Habanero Aioli.
I've probably had these 100 times over ten years.
8. Rick's Reef
6712 Gulf Blvd
St Pete Beach, FL 33706
(727) 826-0752
Rick's Reef Website
"We use fresh ingredients, and prepare each item by hand, just for you. There is no microwave oven, and no heat lamps. Your order comes straight from the kitchen to you! All sauces and dressings are made by hand each day."
They have Fish Tacos, which have less items. I had the Baja Tacos, which has more ingredients - fresh Mahi grilled or blackened, flour tortillas, with Baja sauce, cabbage and cilantro mix, mixed cheese and diced tomatoes.
Rick's wins by going back to the roots of street food, keeping it simple and flavorful with all the different textures that make your mouth feel great. The blackened seasoning is outstanding.
9. RumFish Grill
6000 Gulf Blvd
St Pete Beach, FL 33706
(727) 329-1428
RumFish Grill Website
The fish changes here as well. Currently, it's also Mahi Mahi.
Blackened Fish Tacos - shredded cabbage, mango salsa, cilantro crema.
The online menu says "tequila horseradish cream", but the printed menu on my visit read "cilantro crema" instead.
No big deal, but it was interesting that the cilantro crema with the other cheese combined created a flavor that was a little like bleu cheese. Some might not like that, but I enjoyed it as a refreshing change up. That combined with the unique seasonings made this one the most unique taco.
10. The Toasted Monkey
6110 Gulf Blvd
St Pete Beach, FL 33706
(727) 360-5800
Toasted Monkey Website
Fish Tacos - Two flour tortillas with Alaskan white fish fillets grilled, blackened, or fried. Served with remoulade sauce, cheese, and tomato.
The Toasted Monkey has a lot of great reviews on their tacos. These are good, mass-appeal tacos, keeping things simple, and leaning towards the comfort food side.
Please tell us your favorite fish tacos in the comments below.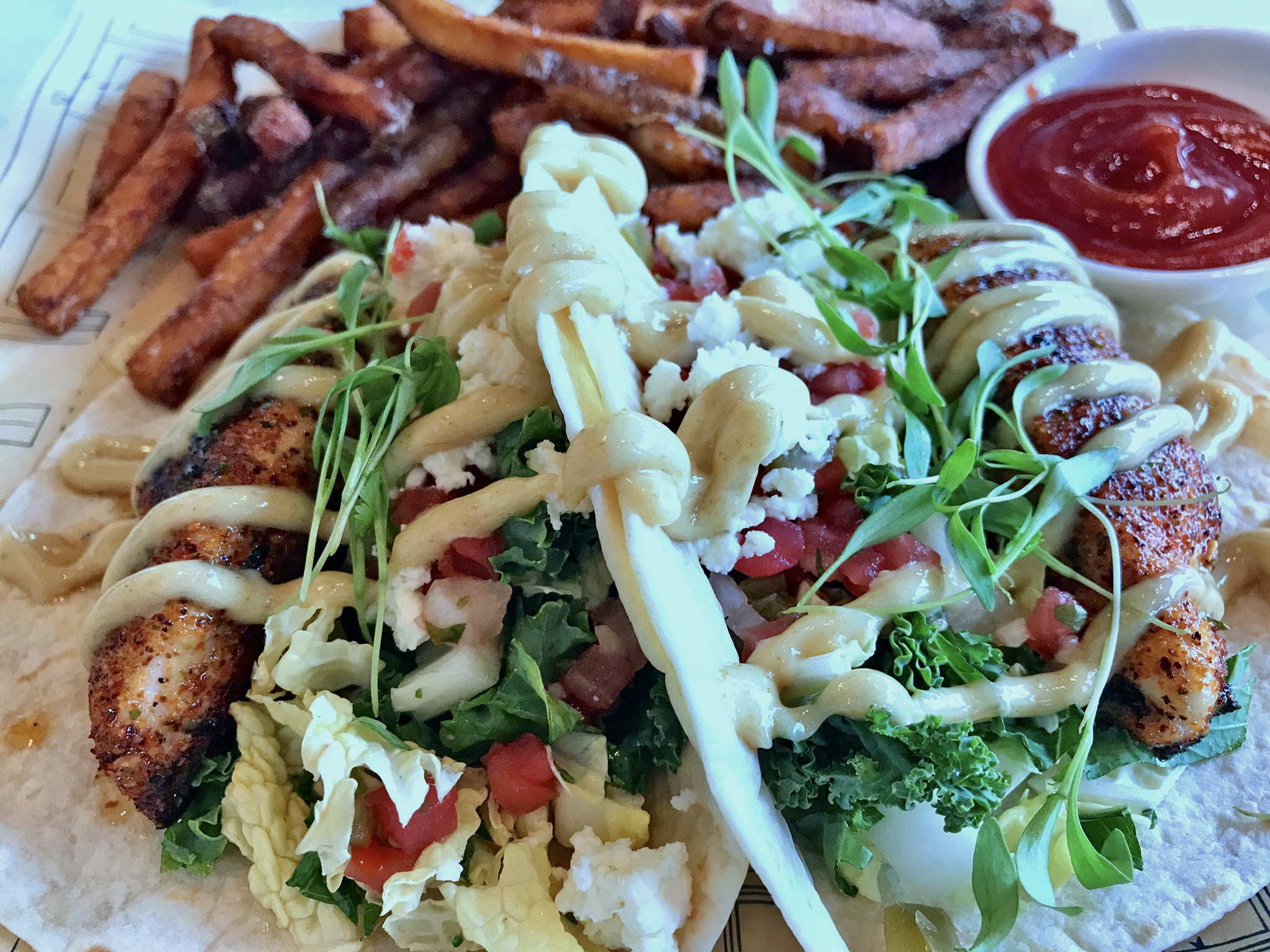 Readers Rating

Rated 5 stars




5

/ 5 (

Reviewers

)

Spectacular
---
St. Pete local, Kevin Godbee tried fish tacos all over St. Petersburg and St. Pete Beach, Florida and came up with the 10 best.