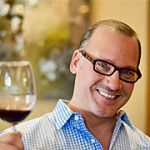 Kevin Godbee · Oct 10, 2016 · 3 min read

Our server at D'Mexican was vibrant, cheerful, and always had a smile on her face. That was the best part. I'm not really sure why D'Mexican has received several recommendations in our FB foodies group, but that was why we went. For the people that recommended them, my only guess is that this is the only type of "Mexican food" that they have ever had, so they don't know any better and just think that this is real Mexican food, or good Mexican food.
Our first letdown was walking in and finding out that they don't have a liquor license. We didn't bother to check in advance as we couldn't fathom a Mexican restaurant without tequila. We first ordered the low abv "Margarita" made with what was implied to be like an agave wine. We ordered the large which comes in a 24 oz. Atlas mason jar (not Ball canning jars), which is what Classico brand pasta sauce comes in, by the way. I killed the "Margarita" in 15 minutes and didn't feel the least bit buzzed. Then Lori ordered a Modelo beer and I got a sangria—pounded those—left sober and had to get doubles at freeFall theatre. Luckily, they let you bring your drinks into the show.
The ambiance of D'Mexican is divy. Even though I usually prefer a nicer atmosphere, I can do plain and simple if the food is at least very good. This is your average-average place with canned refried beans, and box-mix spanish rice. That reminds me of when I was a kid, but not in a good way.
I will credit them with large portions. We shared a Caesar Salad that was definitely big enough for two. We didn't finish it as we wanted to save room for the rest. The good part of the salad was that it had fresh, crisp ingredients of cherry tomatoes, avocados, cucumber, and pickled red onions along with the romaine. They leave out the croutons, which is fine with us, but unfortunately, they also leave out the flavor. The dressing tasted like air.
We actually did like the next item, which was the Queso Fundido - Melted Monterey cheese with Mexican sausage rolled in a flour tortilla. It's pretty hard to go wrong with melted cheese and savory sausage. The tableside preparation of mixing and rolling the queso and sausage into the tortillas using a fork in each hand was unexpected and moderately impressive.
For entrées, Lori had the Steak & Shrimp Fajitas, and I had the Tacos Campestres - three tacos with a mix of marinated steak, chicken and sausage with a ton of cilantro (Lori winced) red pickled onions and homemade campestre hot sauce. Served with rice (instant boxed) and beans (canned).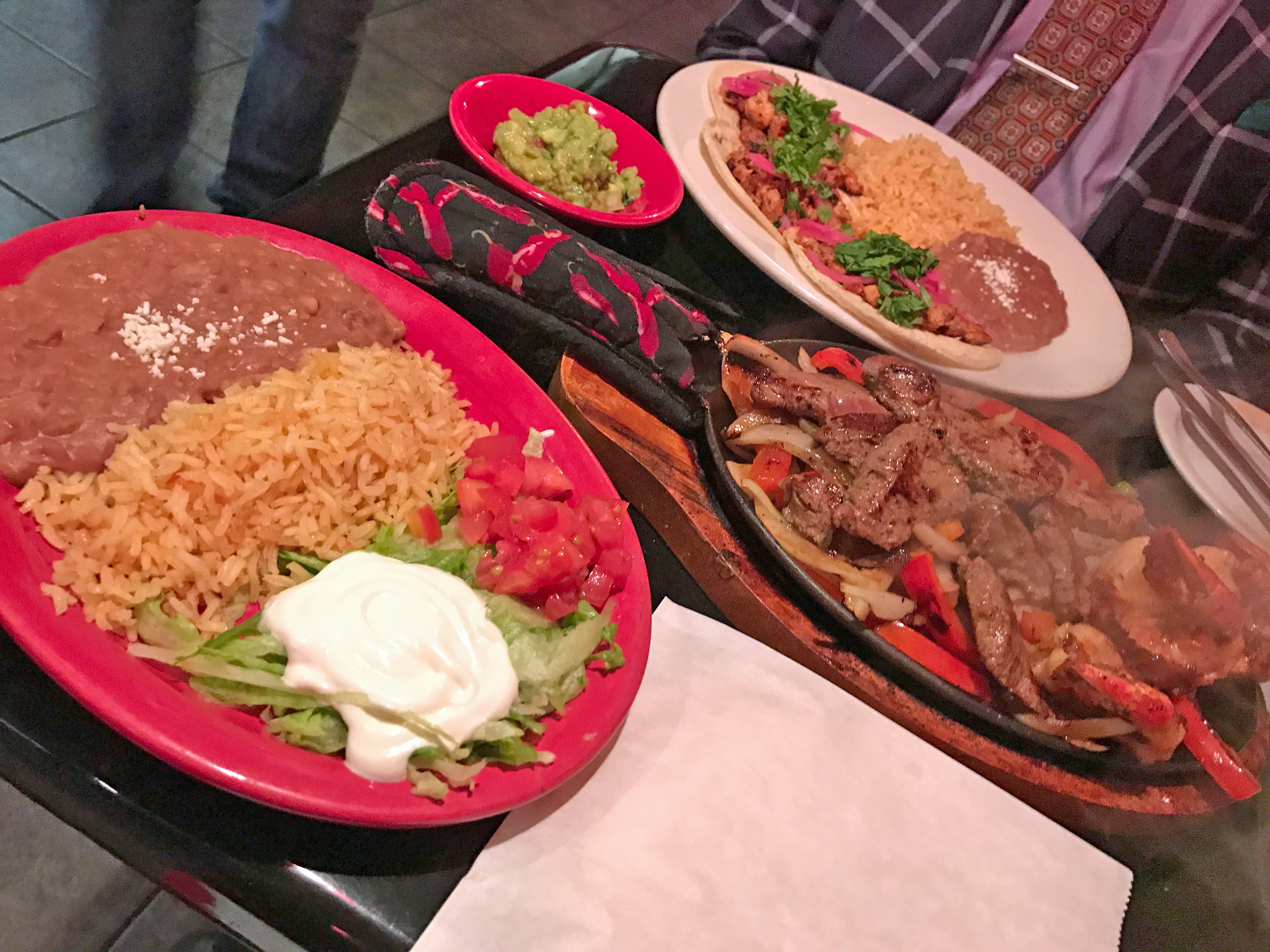 About the red pickled onions—they were in the Caesar salad, even though the menu just says red onions for the salad, and they were on the tacos as listed. The first two tacos were ok. The accompanying spicy salsa was excellent. On my third taco, I decided to remove the red pickled onions. What a great idea! I could now actually taste the other ingredients, and the meat mixture was quite tasty! The red pickled onions just take over the whole thing. If you go, which I'm not sure you will after this review, I suggest telling them to leave the red pickled onions off.
Lori's fajitas were a dichotomy. (That's one of her favorite words.) The portion was large enough for two people and she could only finish half of it. What was odd was that the meat was absolutely tasteless, although moist and tender, but the shrimp was out of this world! It was like a Rockette had joined the first grade school play. It was some of the best shrimp we've had.
I was surprised by the $86 bill, before tip, for what we had.
D'Mexican on Central Avenue in St. Petersburg is just ok at best.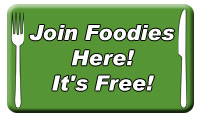 DISCLAIMER: Kevin, Lori, Abby, & Haley do not dine anonymously (this would be impossible) and we sometimes get free food (though never expected). However, we dine with the locals and we support our own. You will always get honesty in a respectful manner.