Renzo's – Truly a Great Argentinian Delight
Renzo's – Truly a Great Argentinian Delight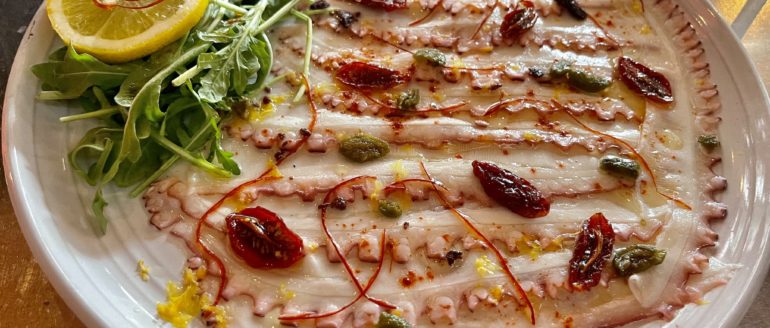 We had been hearing some pretty darn good things about Renzo's as of late. We tried them three times back before Covid (BC) and were not super happy with our experiences, so we essentially wrote them off. Well, we decided to give them another shot and boy are we glad we did. We don't know anyone there, so we thought we were going completely incognito. We were incorrect about that. Apparently, they know who we are. I am being up front that they did bring out a few other items that we did not order on our first visit back, but we did pay our entire bill.
We started our evening with an Aperol Spritz for me and Kevin's signature Dry Gin Martini. The Aperol Spritz was fantastic in that it is not too sweet, which is exactly how I like it.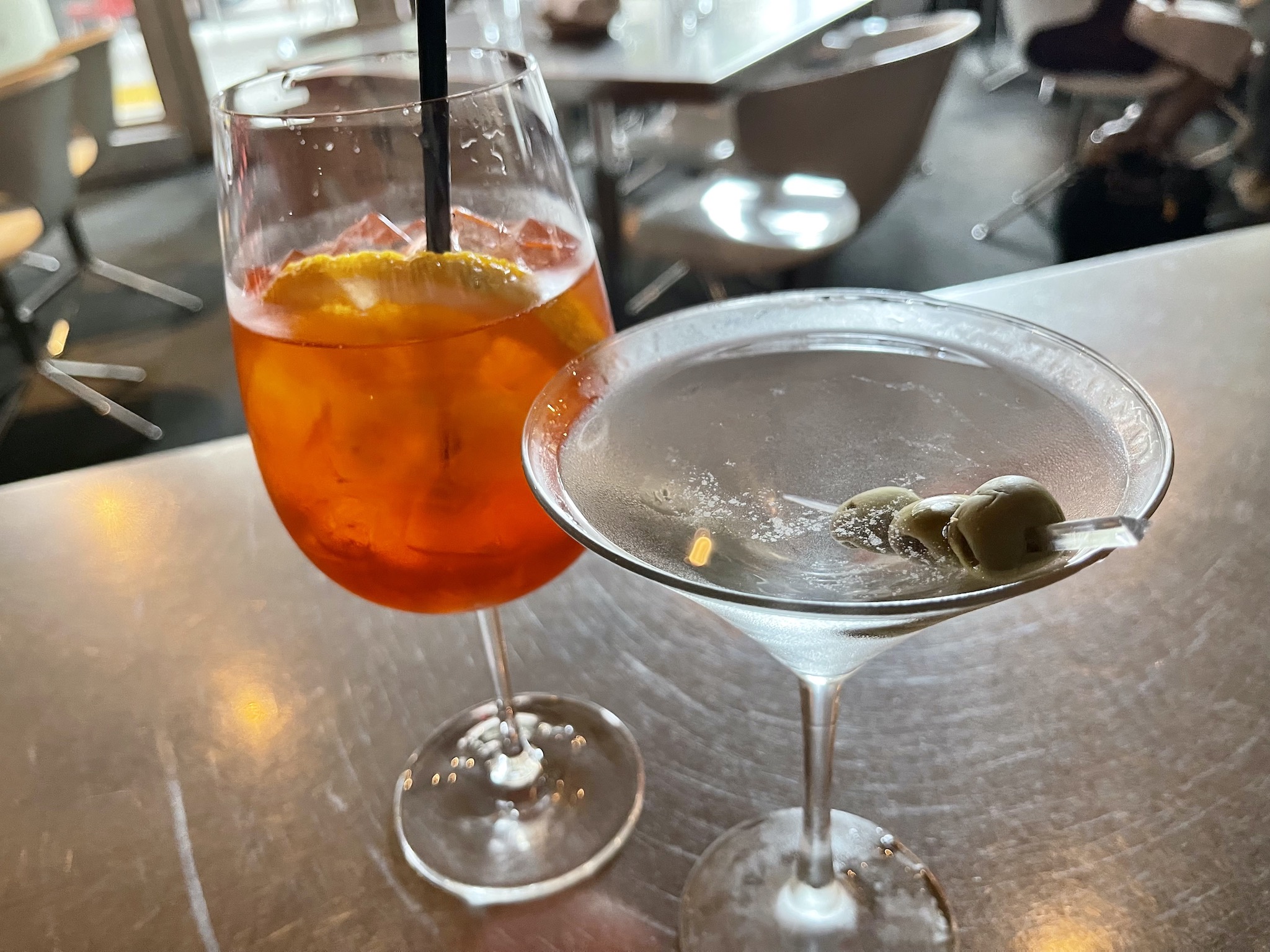 We were treated right away with their signature amuse bouche croquetta proscuitto. Divine and a perfect start to warm up your taste buds.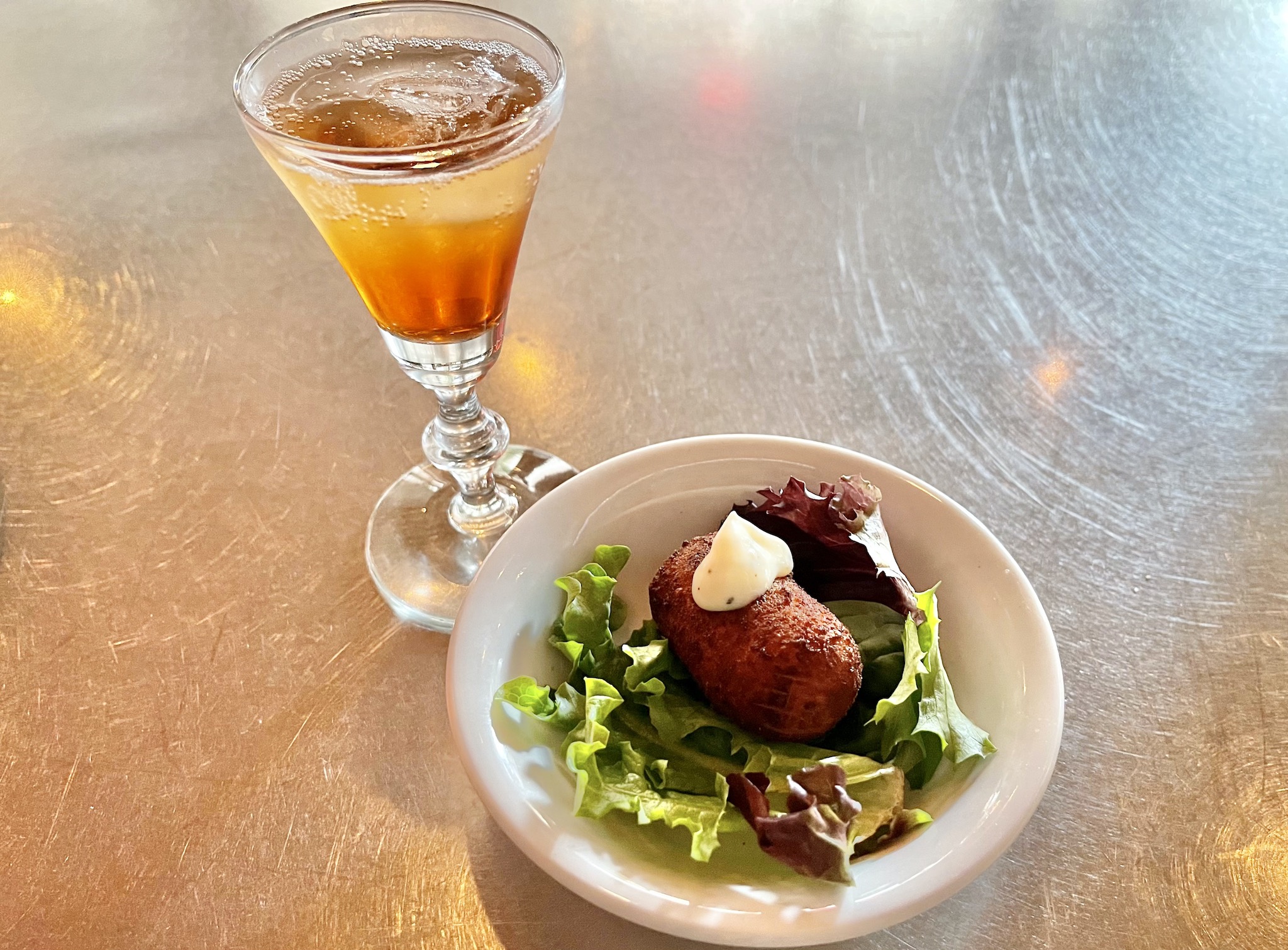 Kevin had to try an empanada so we ordered a Beef Empanada which was flaky and quite tasty.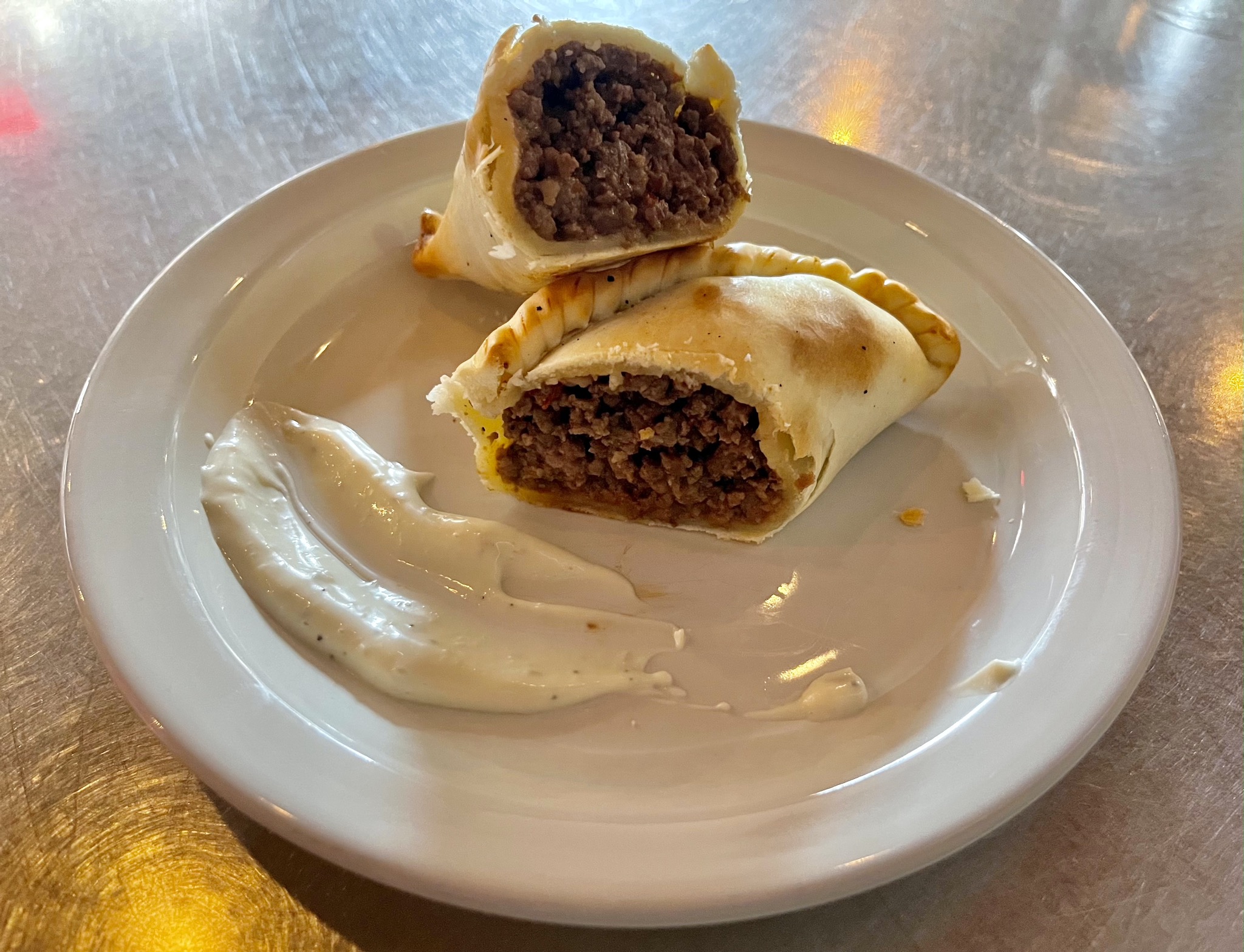 I don't know how anyone could turn down the Provoleta, which is Grilled Provolone Cheese seasoned with Uruguayan adobo. We sure didn't. The only thing that this dish needed were some crispier and seasoned bread bites. Otherwise it was completely indulgent.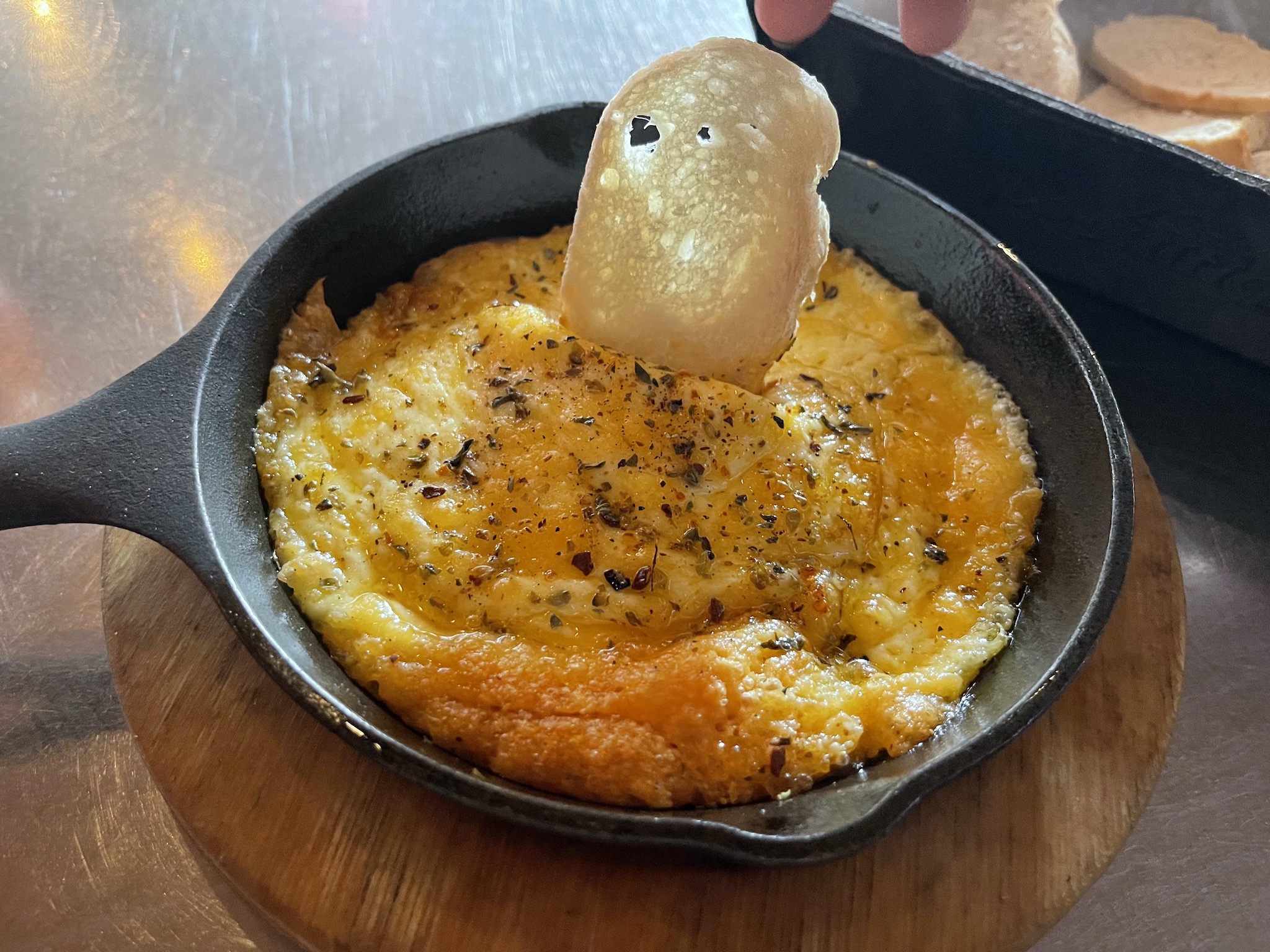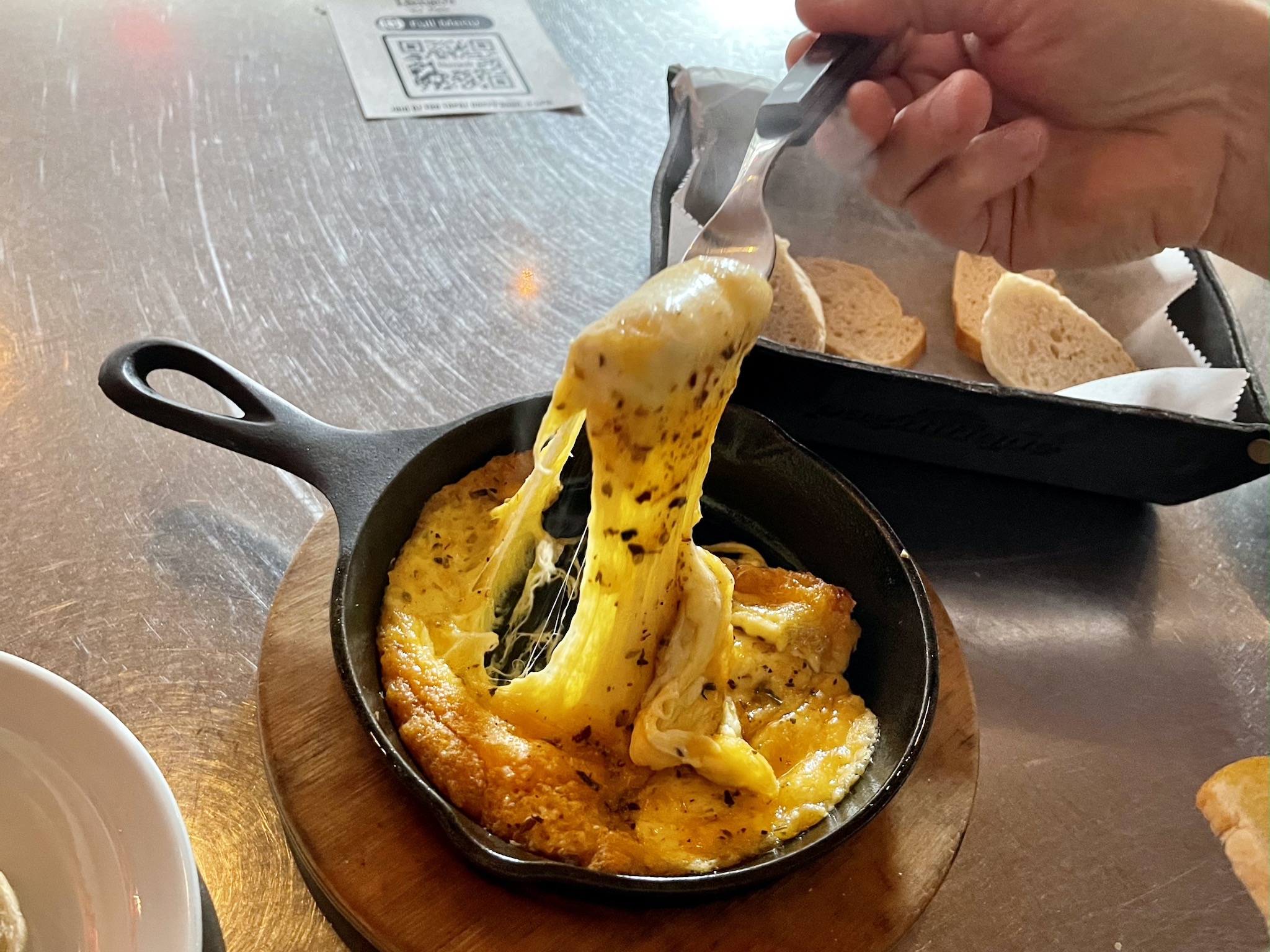 On the menu are Gambas, which I normally think of as huge shrimp, however these are red Argentinian shrimp with garlic butter, fresh herbs and brandy. They were quite good but not my favorite of the night. A tad on the dry side.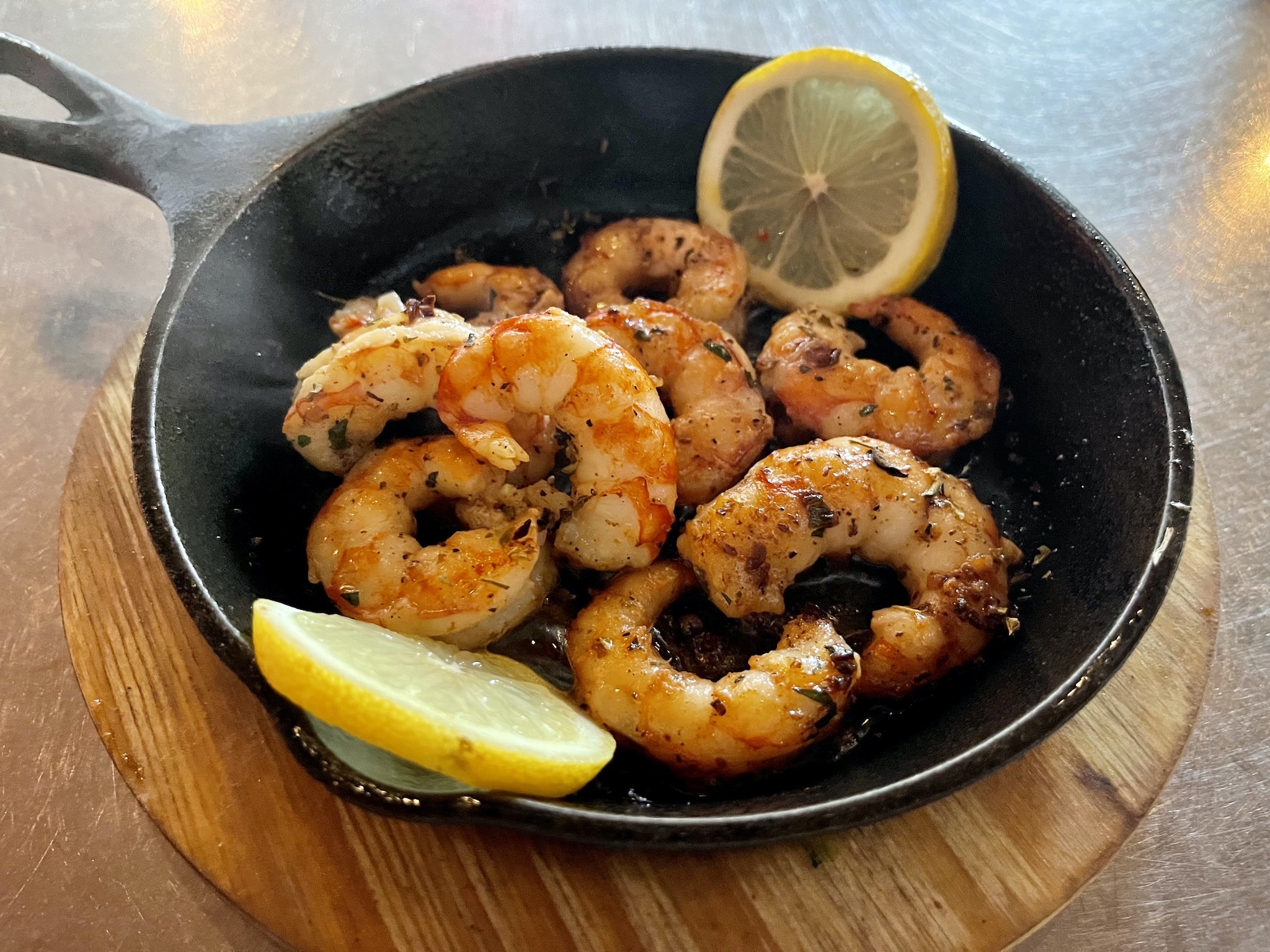 Now to a dish we did not order and then realized that we were not dining incognito… the Carpaccio of Octopus – Nikkei tiradito (Peruvian sashimi) of octopus, dressed with evoo and fresh lemon. I honestly feel that octopus is way over done in this town because it seems to be on every menu along with cheese and charcuterie. So I tend to not want to even order either of these dishes anymore.
Having said that, I am so grateful that Claudio (chef and owner) sent this out and insisted we try it. It is unlike any, and I do mean any, other octopus dish in town. It is a true delight in the mouth, especially since it is sliced paper-thin like carpaccio. It is melt in your mouth delicious with the evoo, lemon and spices. This I highly recommend, and you will find it in the specialties section of the menu.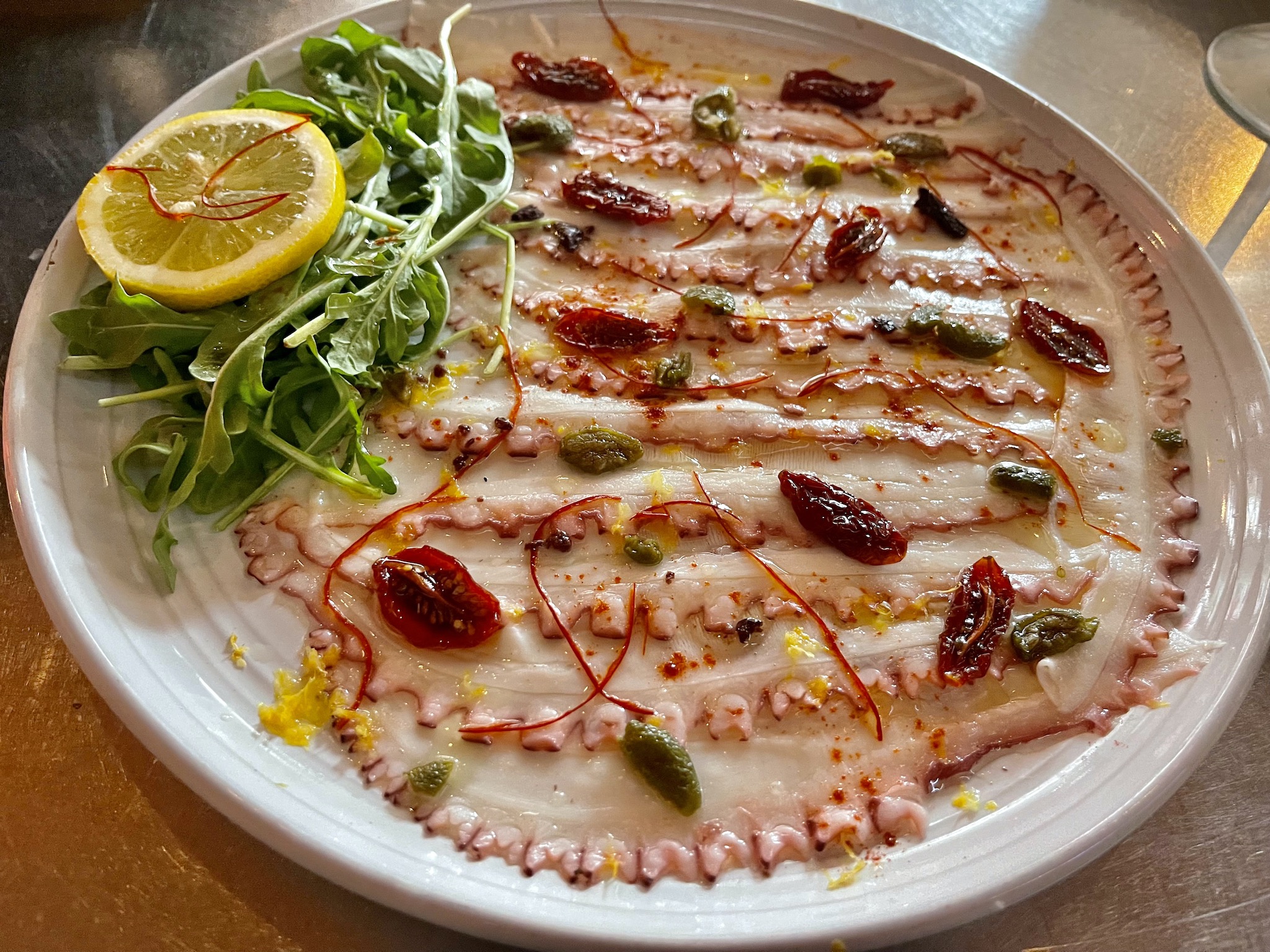 And then came the highlight and star of my dinner that evening the Malbec-Braised Short Ribs. They are beef ribs, braised in Malbec for over 24 hours and let me tell you the umami and seasoned beef just melts in your mouth and made my eyes roll back in my head. I couldn't stop oohing and aahing. The carrots and potatoes were perfect complements to this dish that brings me back to my childhood, only 100 times better. Unfortunately, I did have to share the rest with Kevin.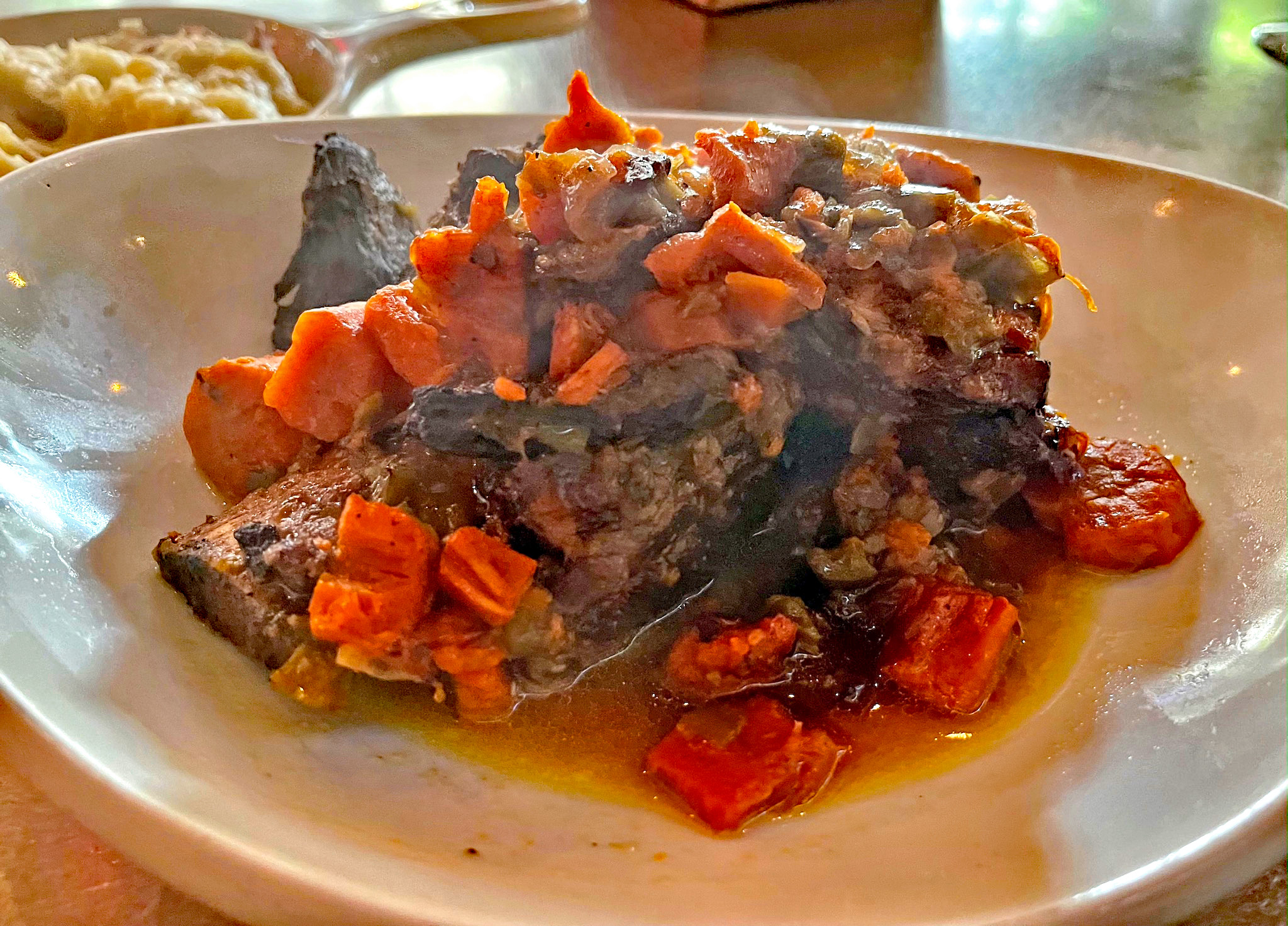 I love chunky mashed potatoes with the skins left on and these totally filled that bill. They could have used a bit more seasoning for my taste but that was easily solved.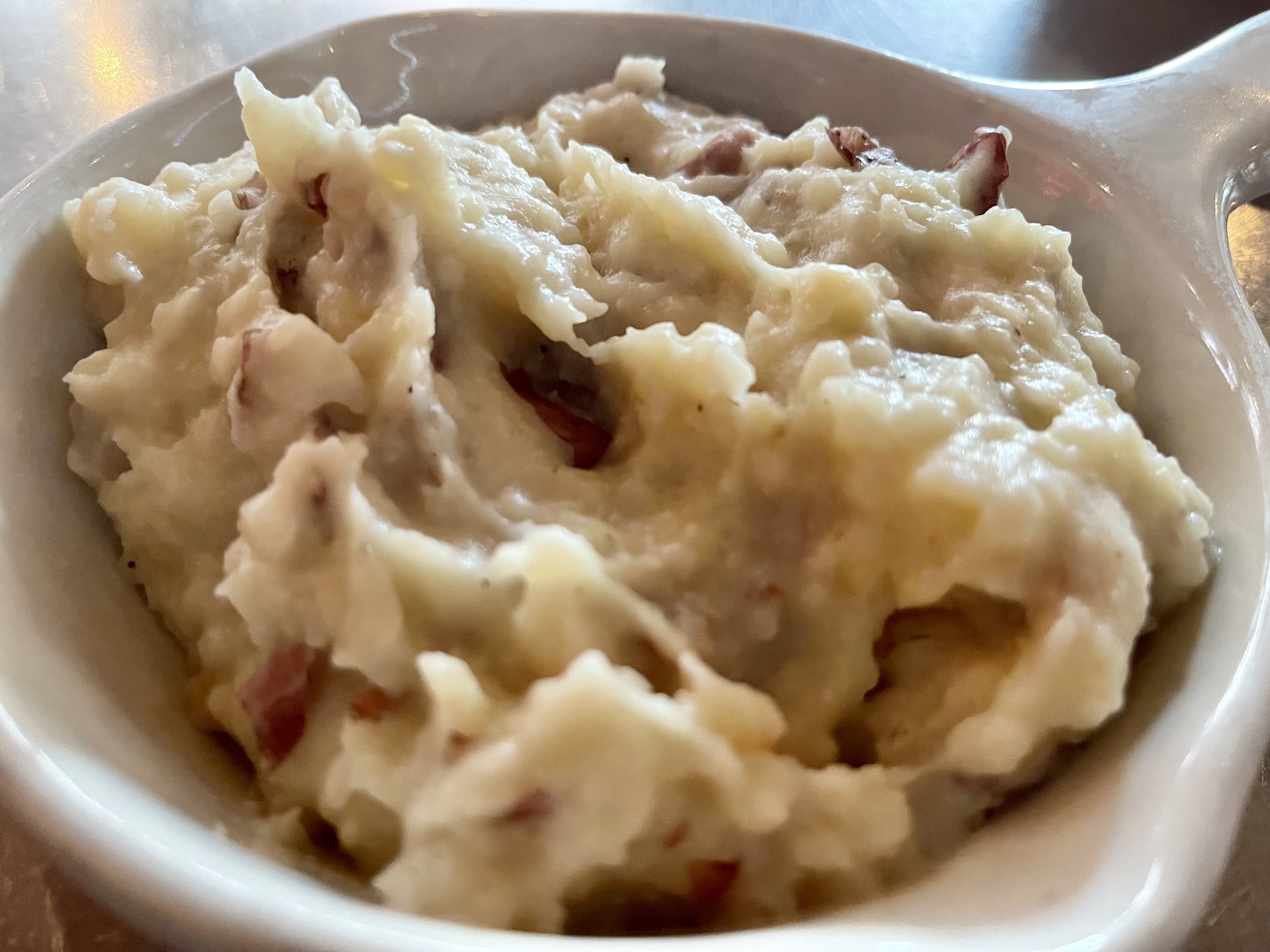 Next up we ordered the Wagyu Skirt Steak with Caesar salad and fries. The wagyu was not that much more expensive than the ribeye on the menu so we decided to go for it and so glad we did. It was prepared to perfection (medium rare) and melt in your mouth just all around goodness. The fries were very good as well. Kevin is the caesar salad guy and declared it a winner.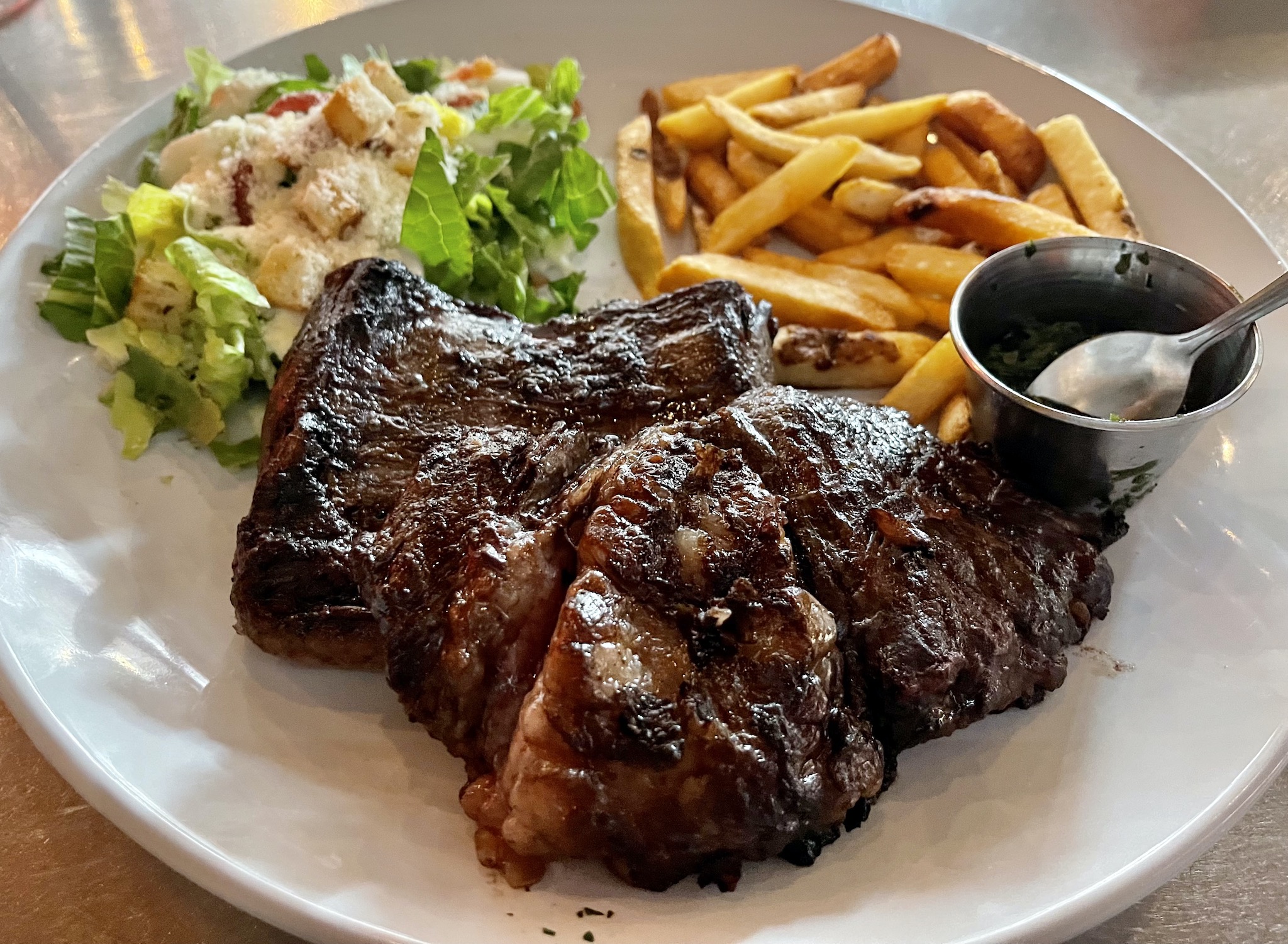 The second dish that came out unordered was the Chaja which is Renzo's signature dessert. Wow was it delicious. It was like a smore became an adult. So delicious and decadent.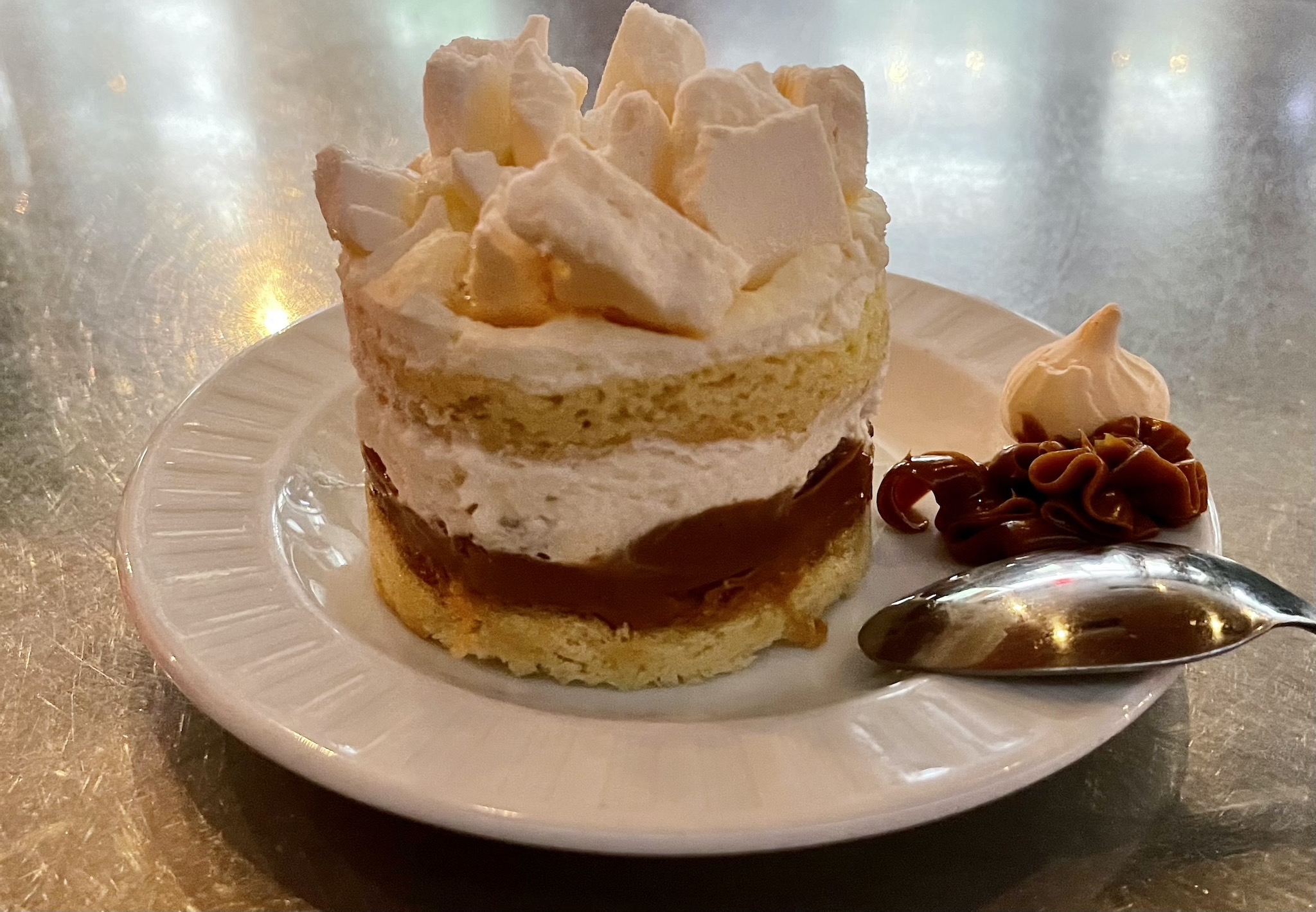 I love creme brûlée so whenever it is on a menu, I typically order it. The Renzo's version is a bit different in a great way. It is your typical soft custard with a hardened caramelized sugar on top, offered in traditional style or infused with dulce de leche caramel. Of course I am talking about the dulce de leche caramel version which we truly enjoyed.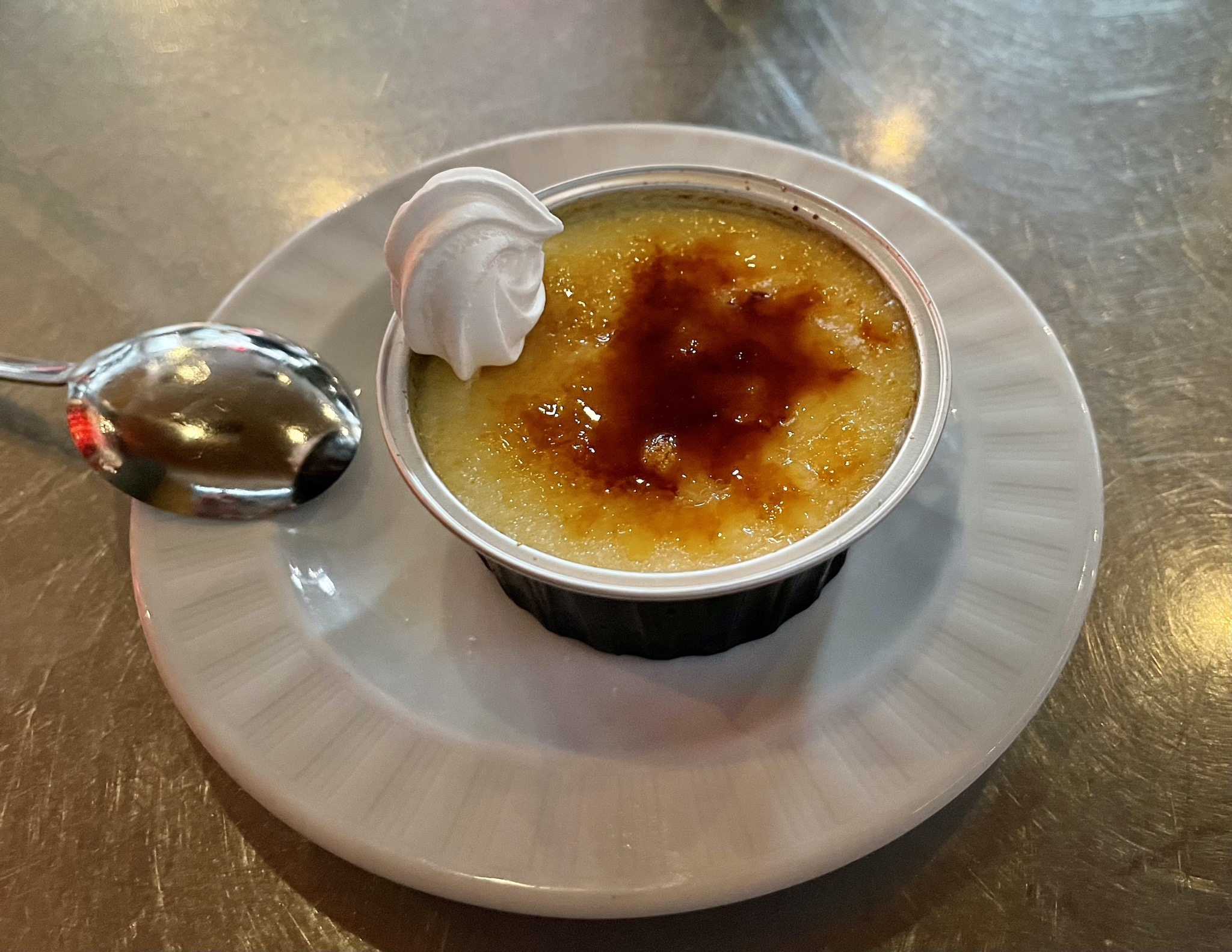 The week after this visit, Kevin had a friend coming in from Philadelphia with his girlfriend who is from Colombia. A few months before, his friend Sam, asked if we knew of any good Colombian restaurants, etc. Granted, Renzo's is Argentinian, but it is the closest we have. So after that great visit, we made a reservation for the four of us at Renzo's.
Chef Claudio asked if we wanted to do traditional menu ordering or if we wanted to do a chef's tasting with wine pairings. No need to ask that twice. Absolutely, just bring us yummy items.
We started with this Vincentin Blanc de Malbec – Vista Flores, Mendoza, Argentina. I never knew of or have had a white Malbec. What a treat this was. Similar to a Sauvignon Blanc but with a bit more depth of flavor.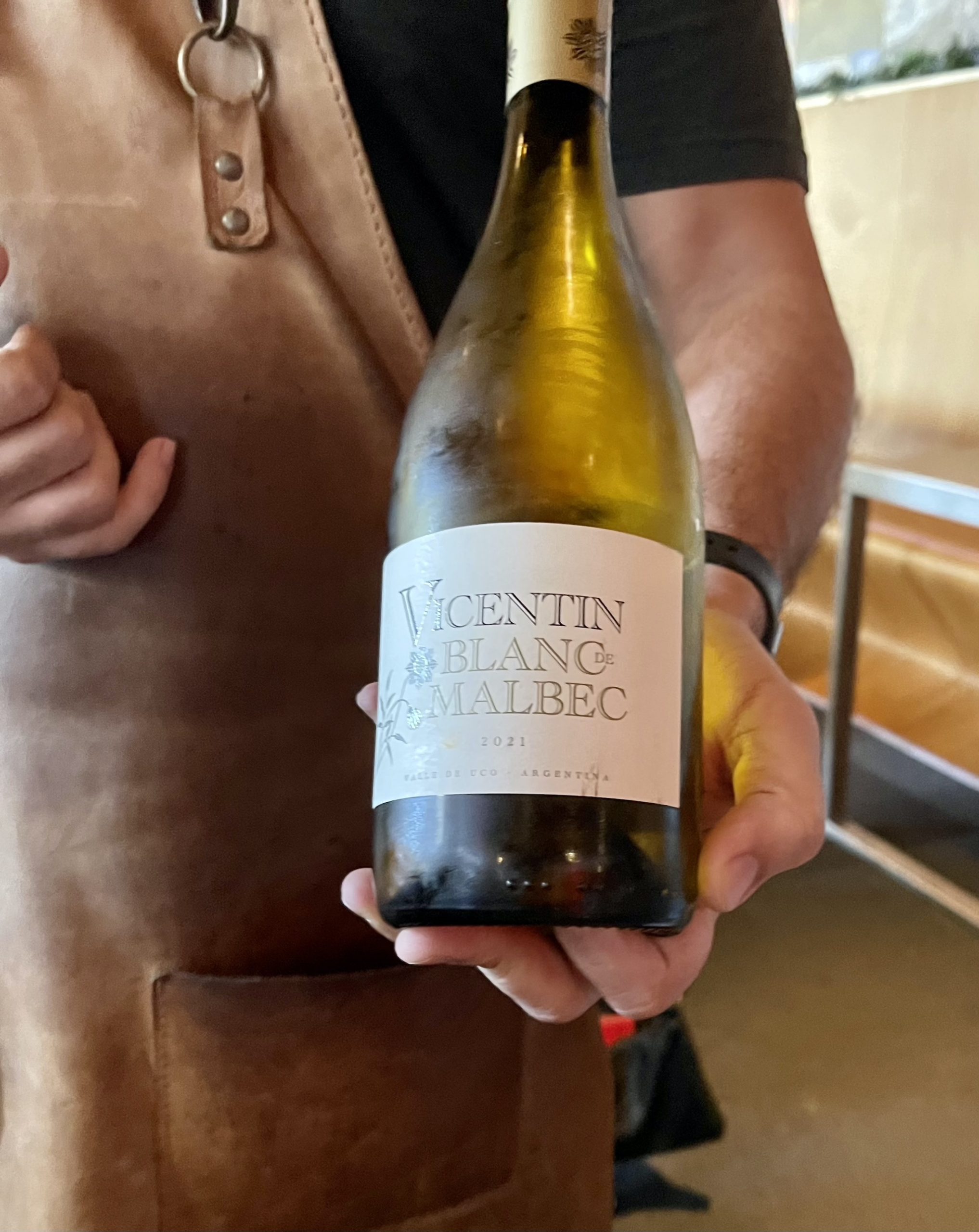 The Blanc de Malbec paired beautifully with the Carpaccio of Octopus that I described above. We had to have that again so that Sam and Lili could try it.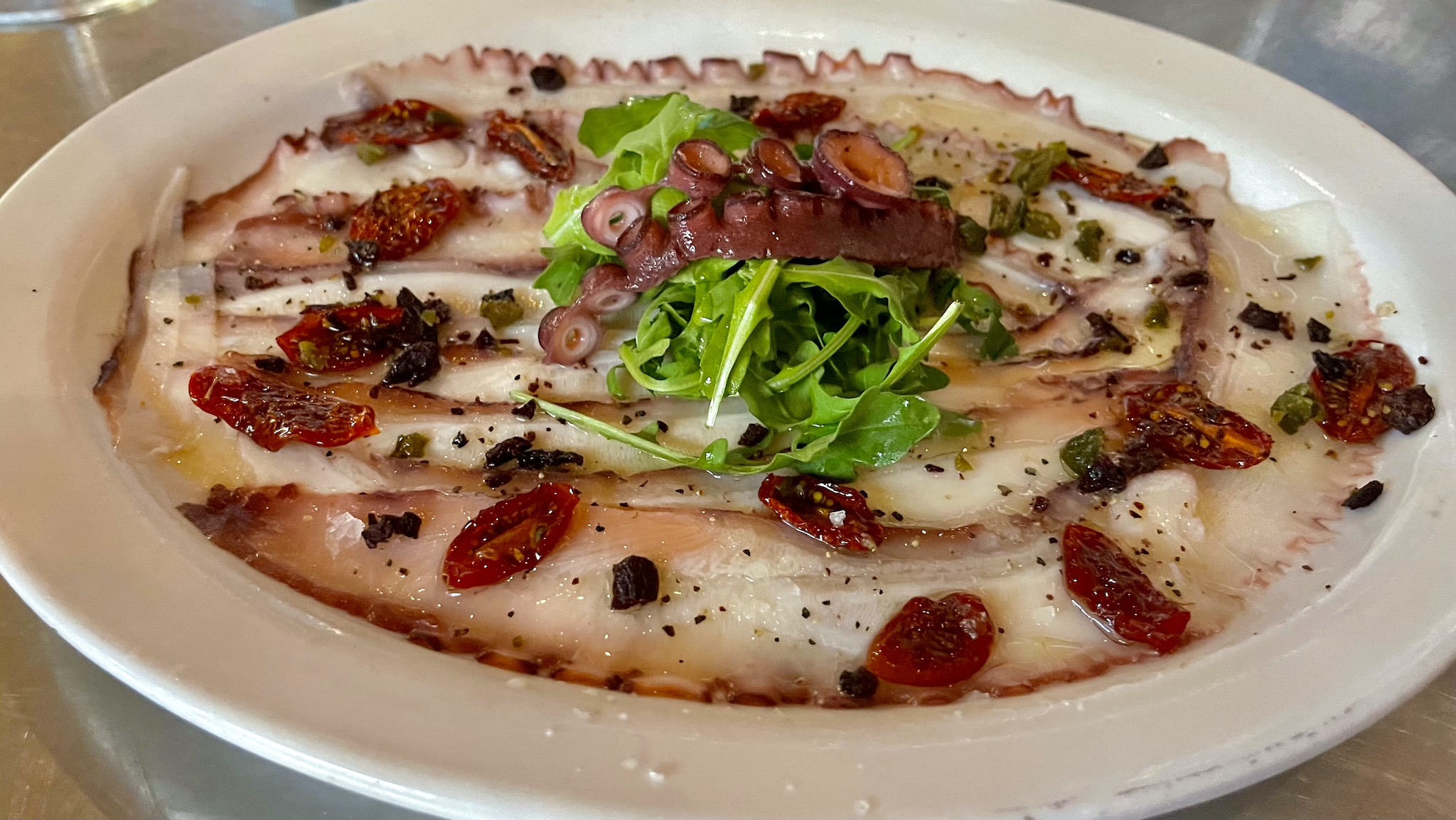 Next up was the Tiradito which is Ahi tuna Peruvian nikkei with fresh citrus, miso, and sesame. So incredibly fresh and delicious. Paired very nicely with some rosé bubbly.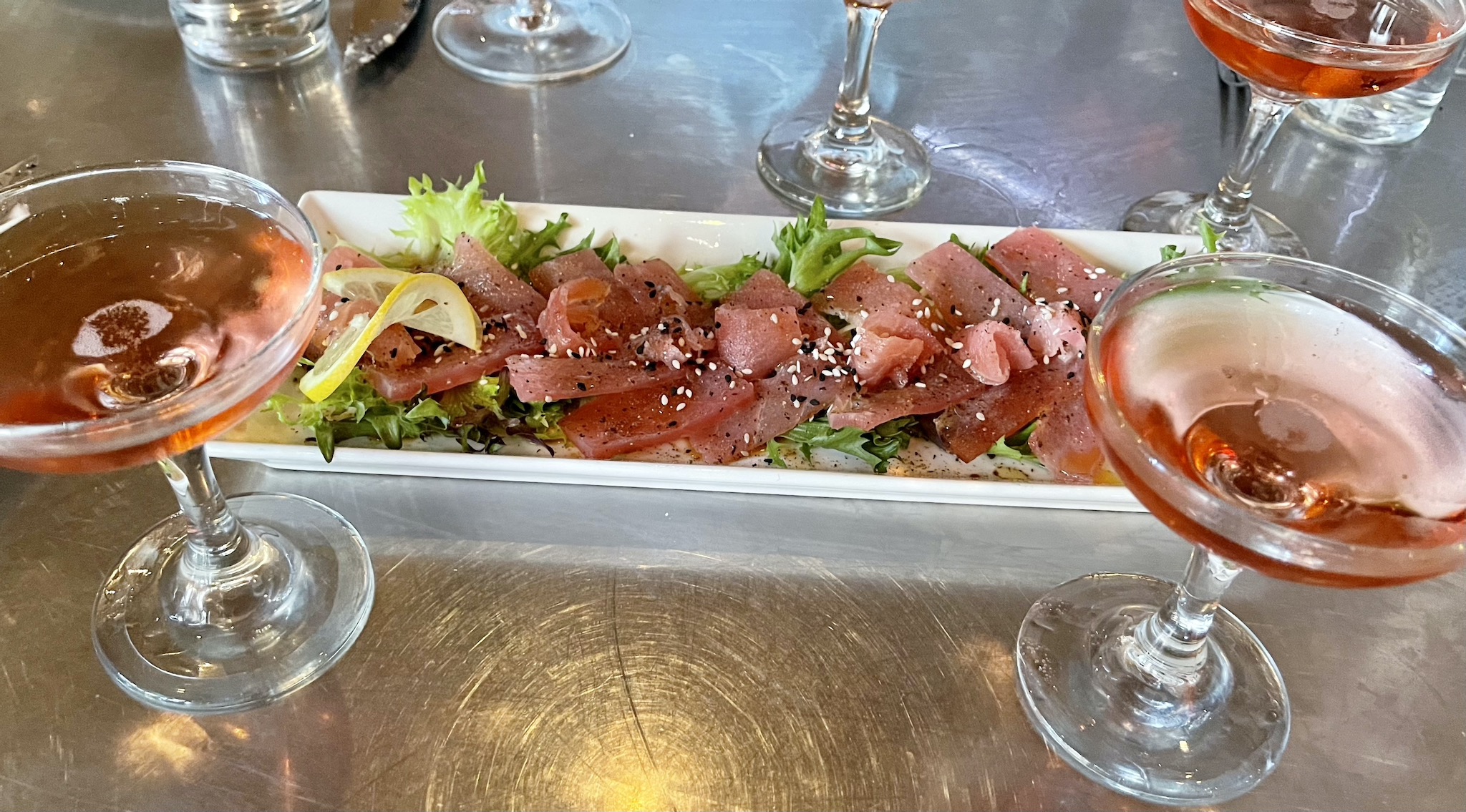 Next out was Mollejas – Grilled sweetbreads served with hazelnuts and Tannat wine sauce. Sam said he never in a million years would have ordered these but they ended up being his favorite dish of the night. Texturally pleasing and delightfully craveable with a little sweetness and a little tang.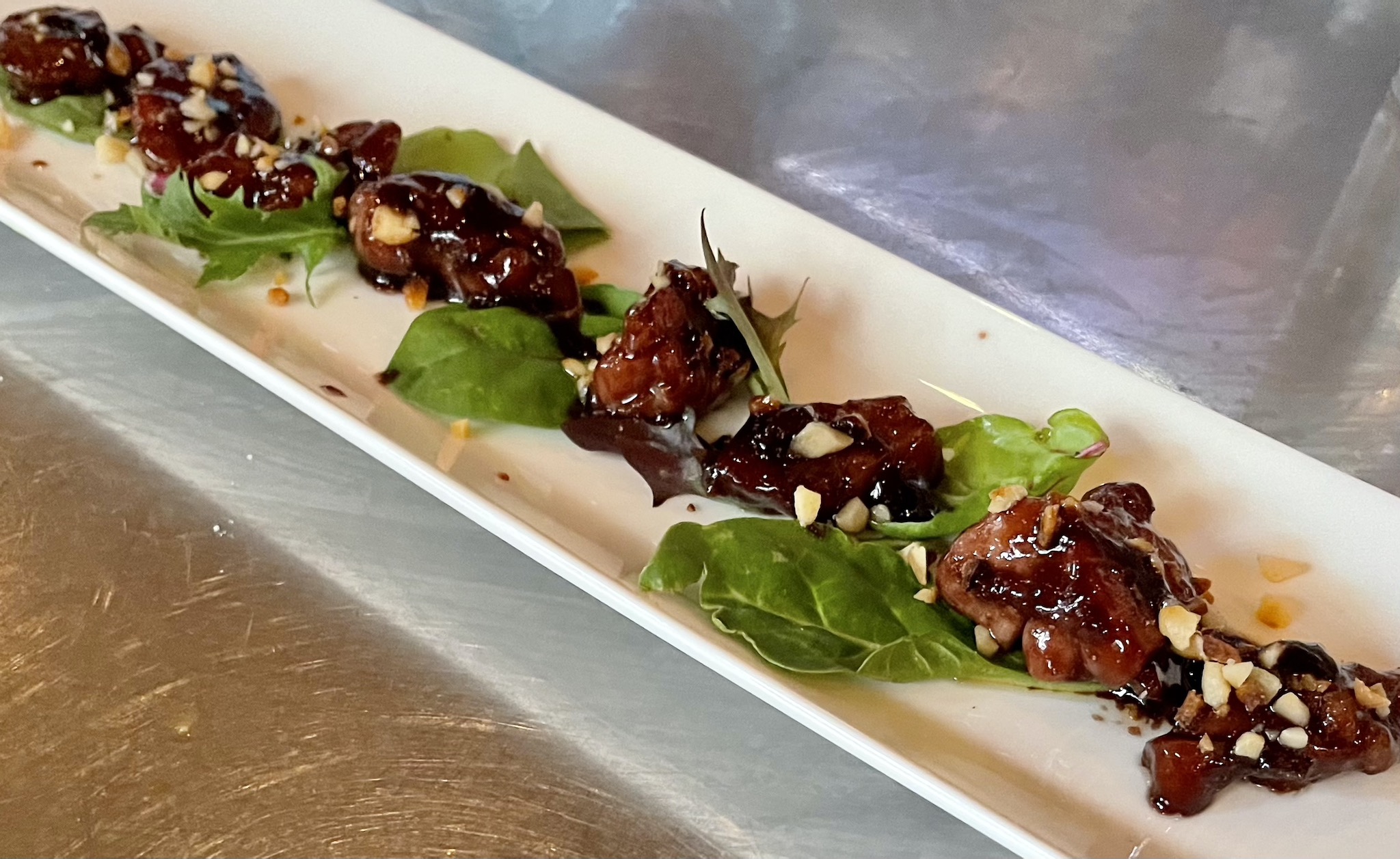 Next wine pairing was with Ver Sacrum – Gloria Grenache, Mendoza, Argentina. This was a sophisticated, yet simple grenache that was both delicate and light tasting with a tad of fruit forward notes and a very pleasant smooth finish.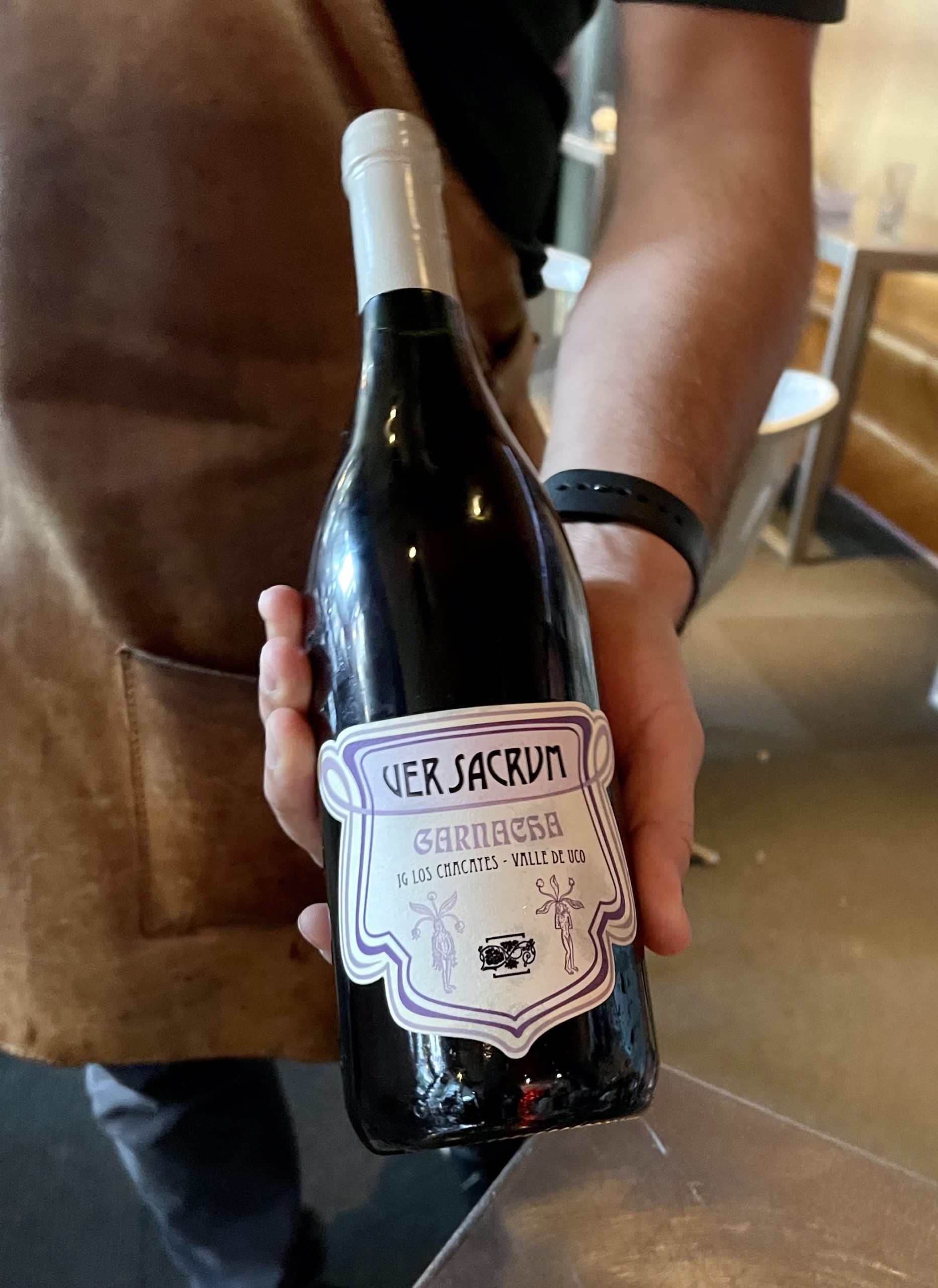 The grenache also paired pleasantly with the Chorizos – house-made sausages: chorizo, picante, grilled salchiche, and morcilla as the lightness and the fruit really sung with the spice and the saltiness of the sausage.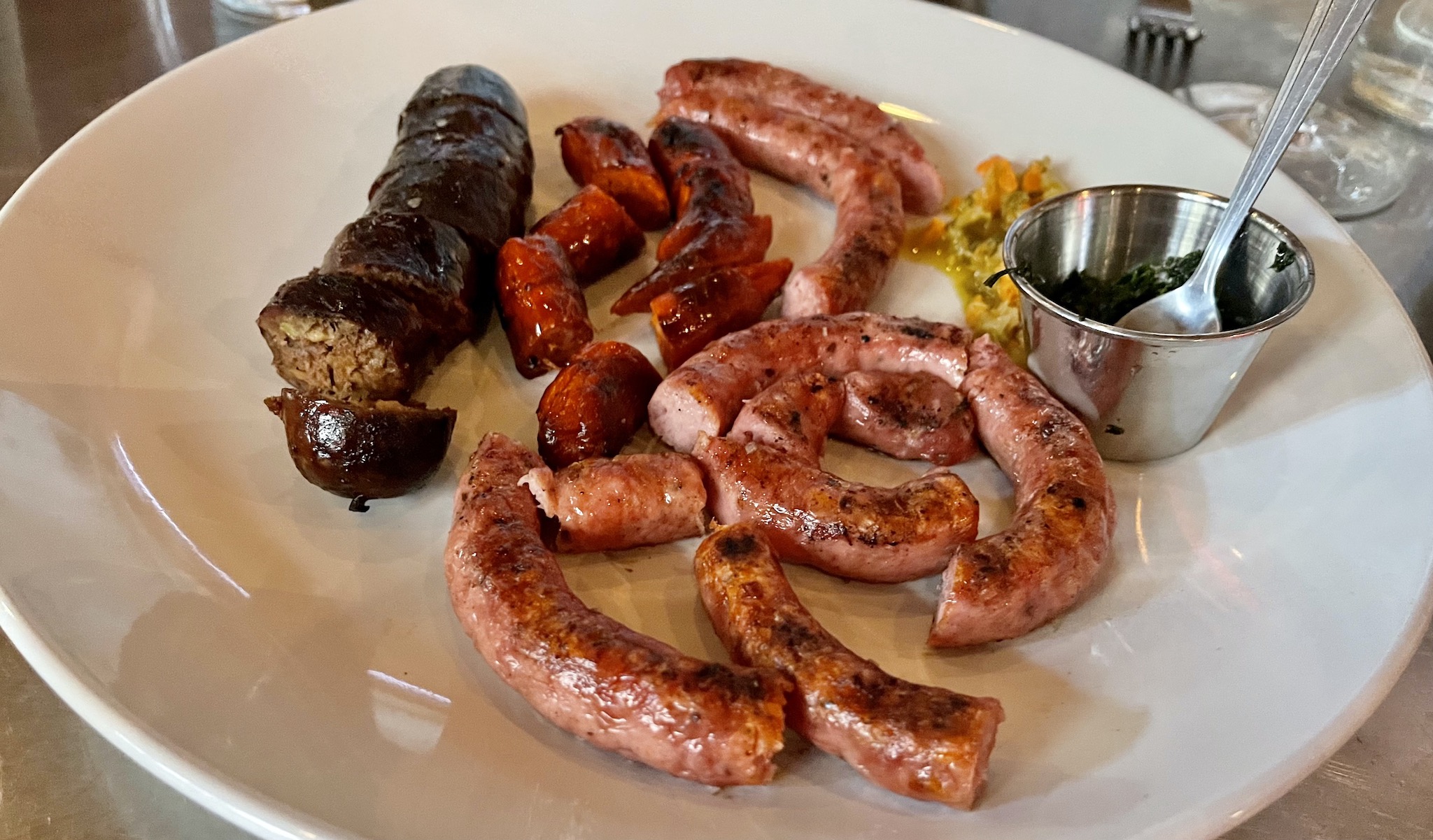 Next up was the Ver Sacrum – G.S.M Field Blend. Another hit.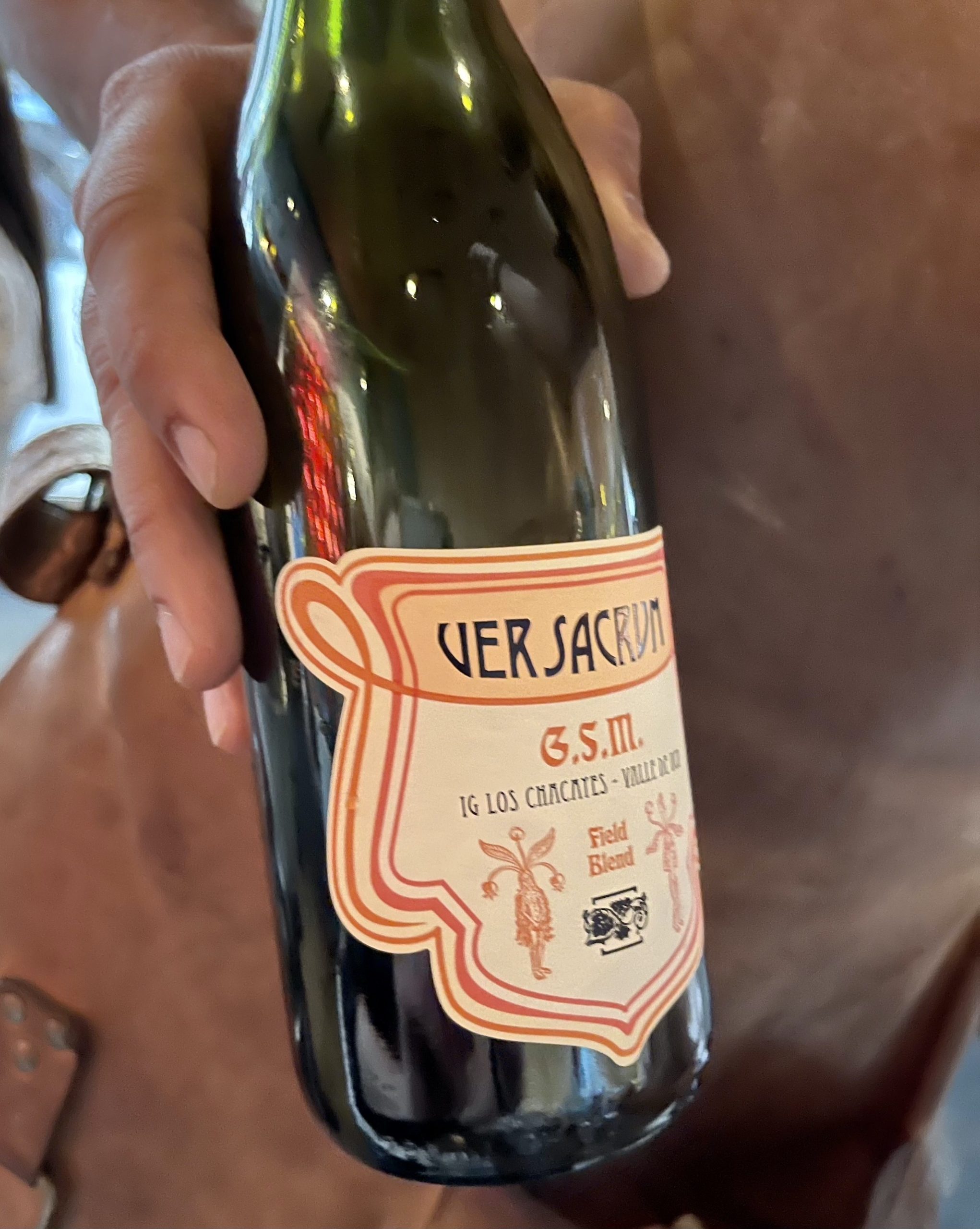 Paired with the codfish croquettes and prosciutto all of this was incredible. In fact, Lili exclaimed with delight that the croquettes reminded her so much of home in Colombia. She was so thrilled with the entire meal.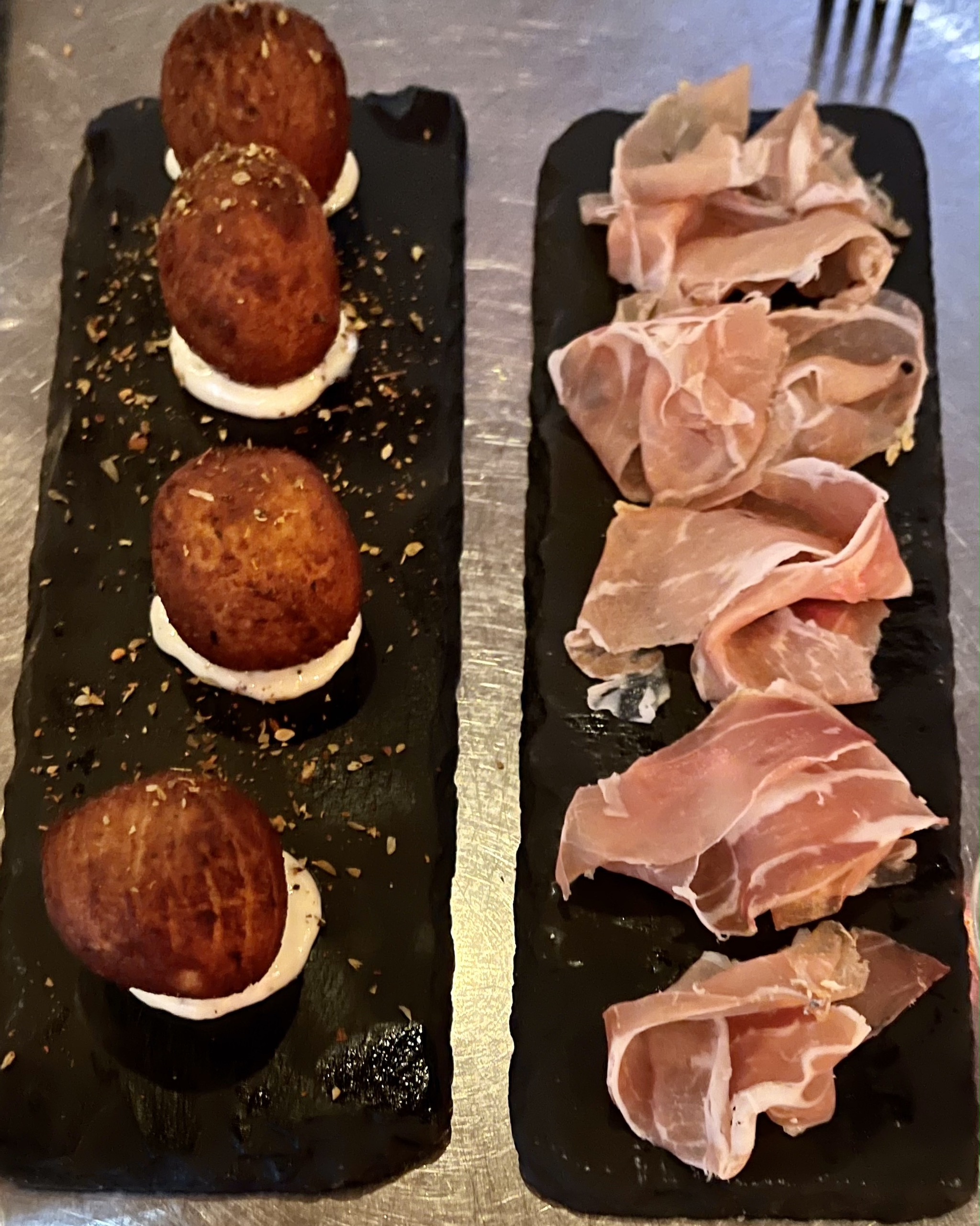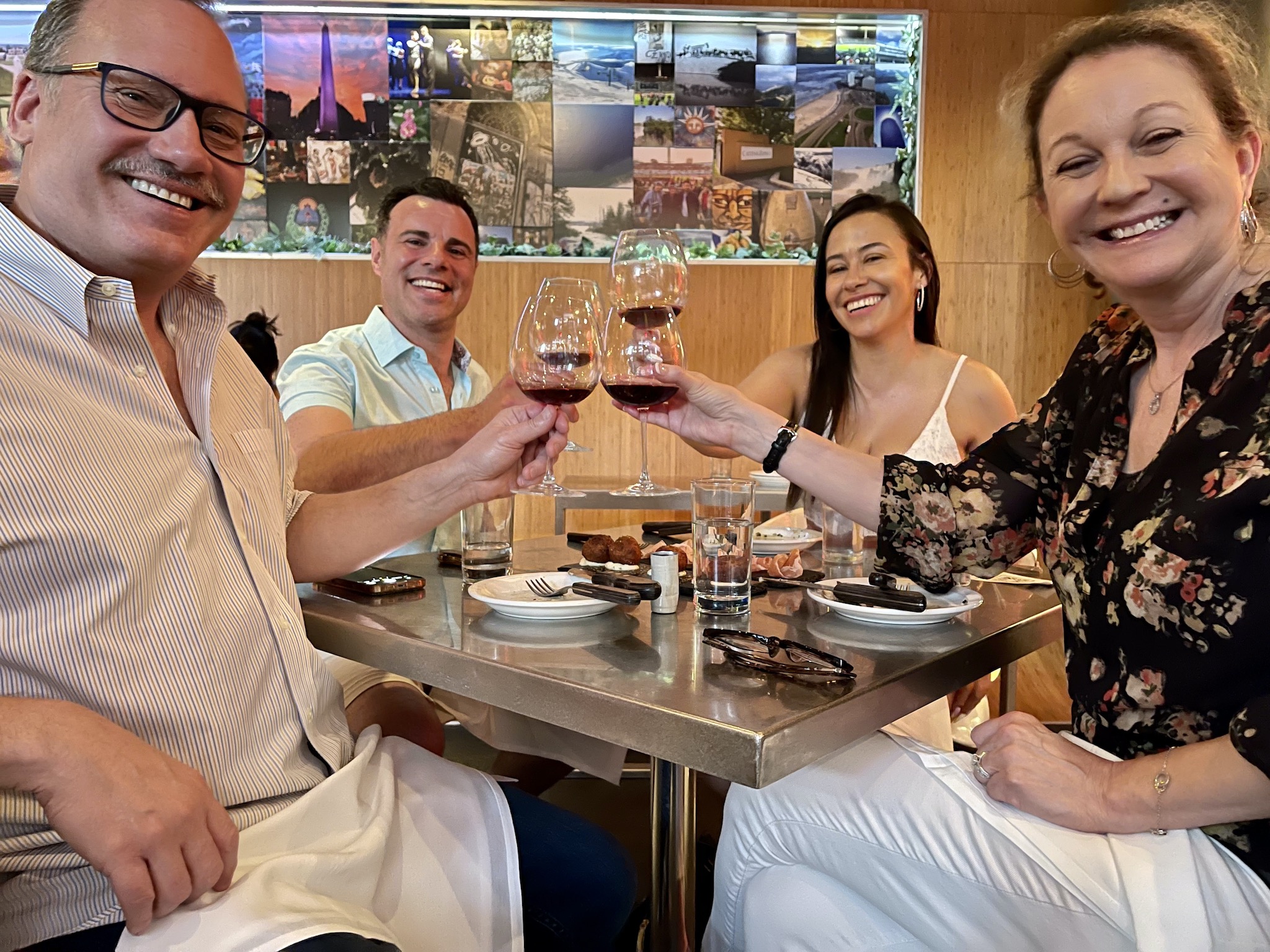 Our next wine was Via Revolucionaria Semillon Hulk 2018 from Mendoza. It was a white/rosé that can hold it's own up against lighter reds.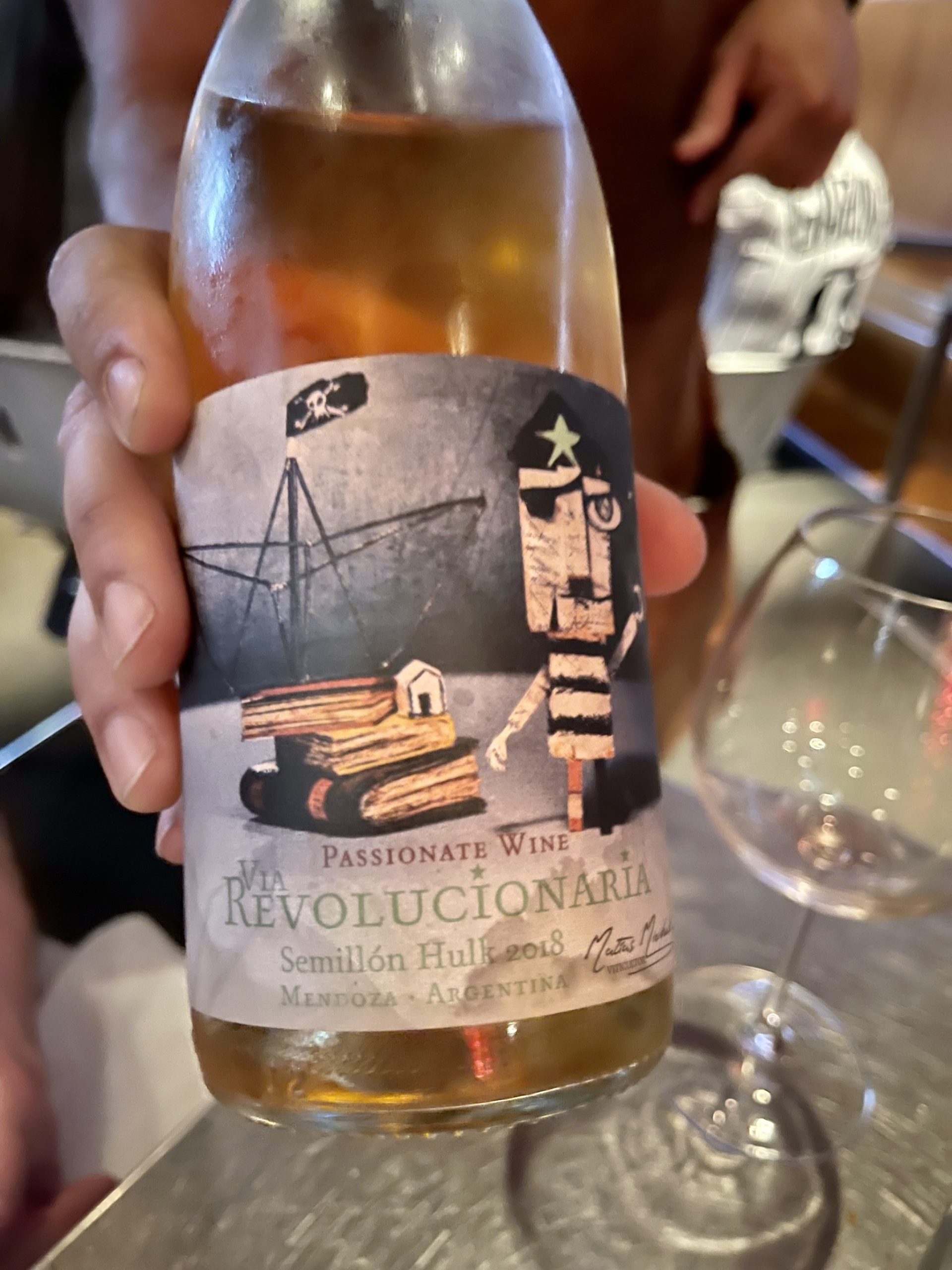 For a fish dish we received the Black Grouper that is seared and served with a Champagne cream sauce and was perfect with the semillon. Absolutely scrumptious!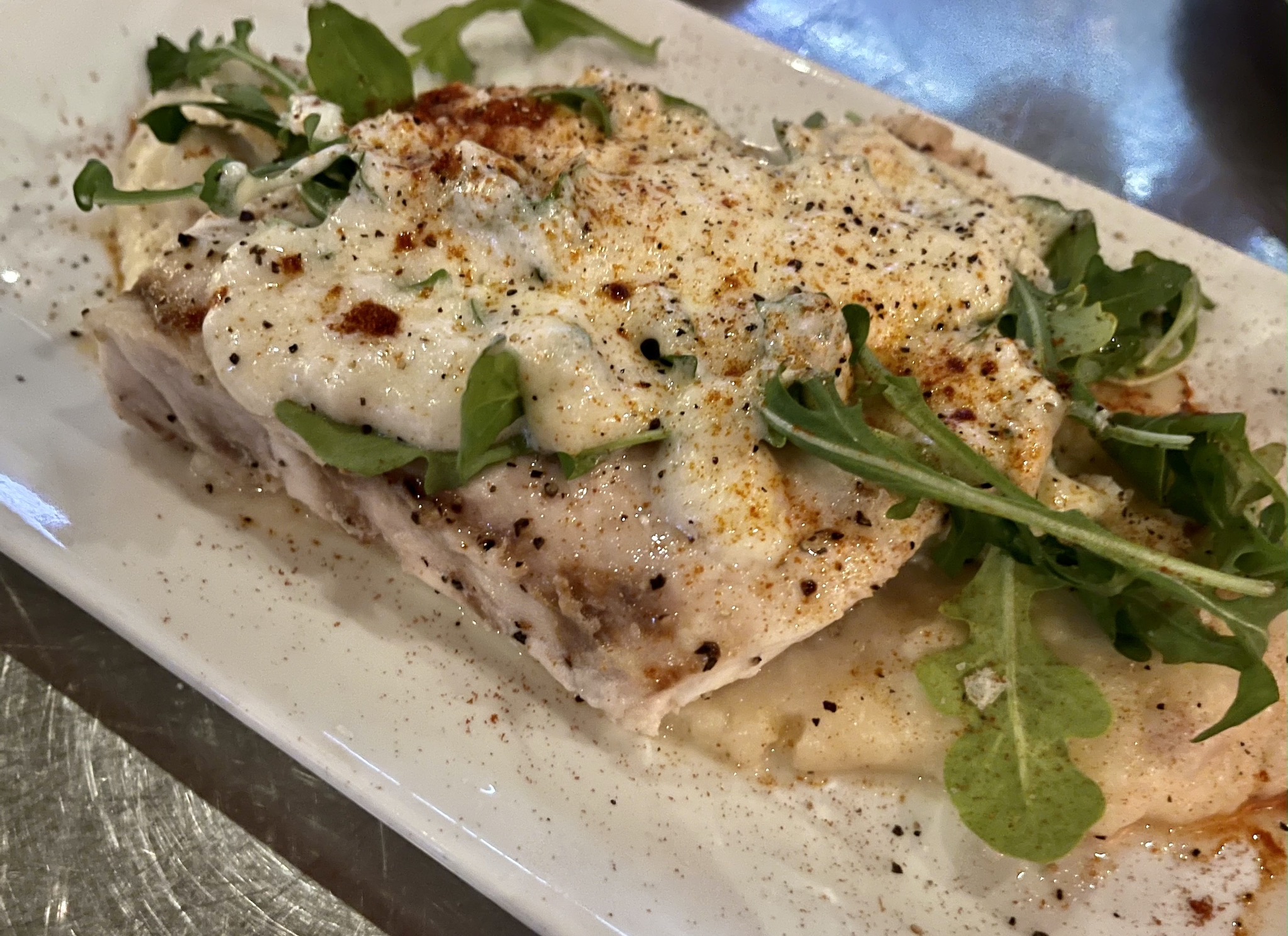 In all transparency, I was falling asleep at the table at this point and had to say goodbye to our lovely new friends and Chef Claudio. So I am now going to turn the writing over to Kevin to finish this review. I walked across the street to Kevin's condo and went to bed.
The next wine was the El Enemigo Bonarda from Mendoza as well.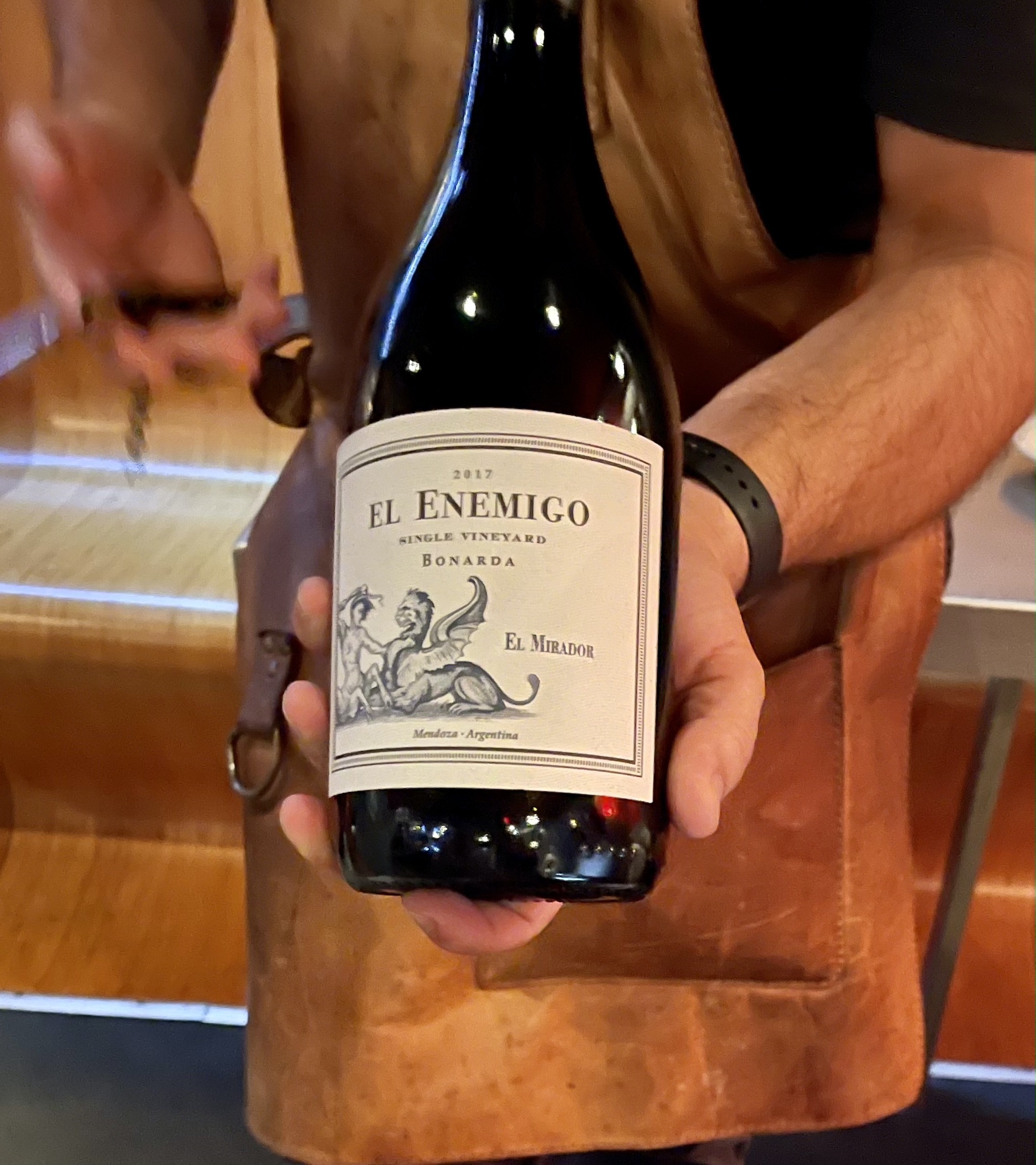 For most people, when they think of Renzo's, steak is what comes to mind and for good reason. However, at this point it should be quite obvious that Renzo's is truly diversified in their offerings. That octopus, right?
A visit to Renzo's wouldn't be complete without their wonderful steak, and we had a carnivorous frenzy with the Wagyu Parilla – Ribeye, Skirt, Flank, and Top Sirloin. These wonderful hunks of meat were so perfectly delicious that you would have thought we didn't eat all the food that came before. We attacked it like a pack of wild dogs. (Maybe it's a good thing that Lori missed this.)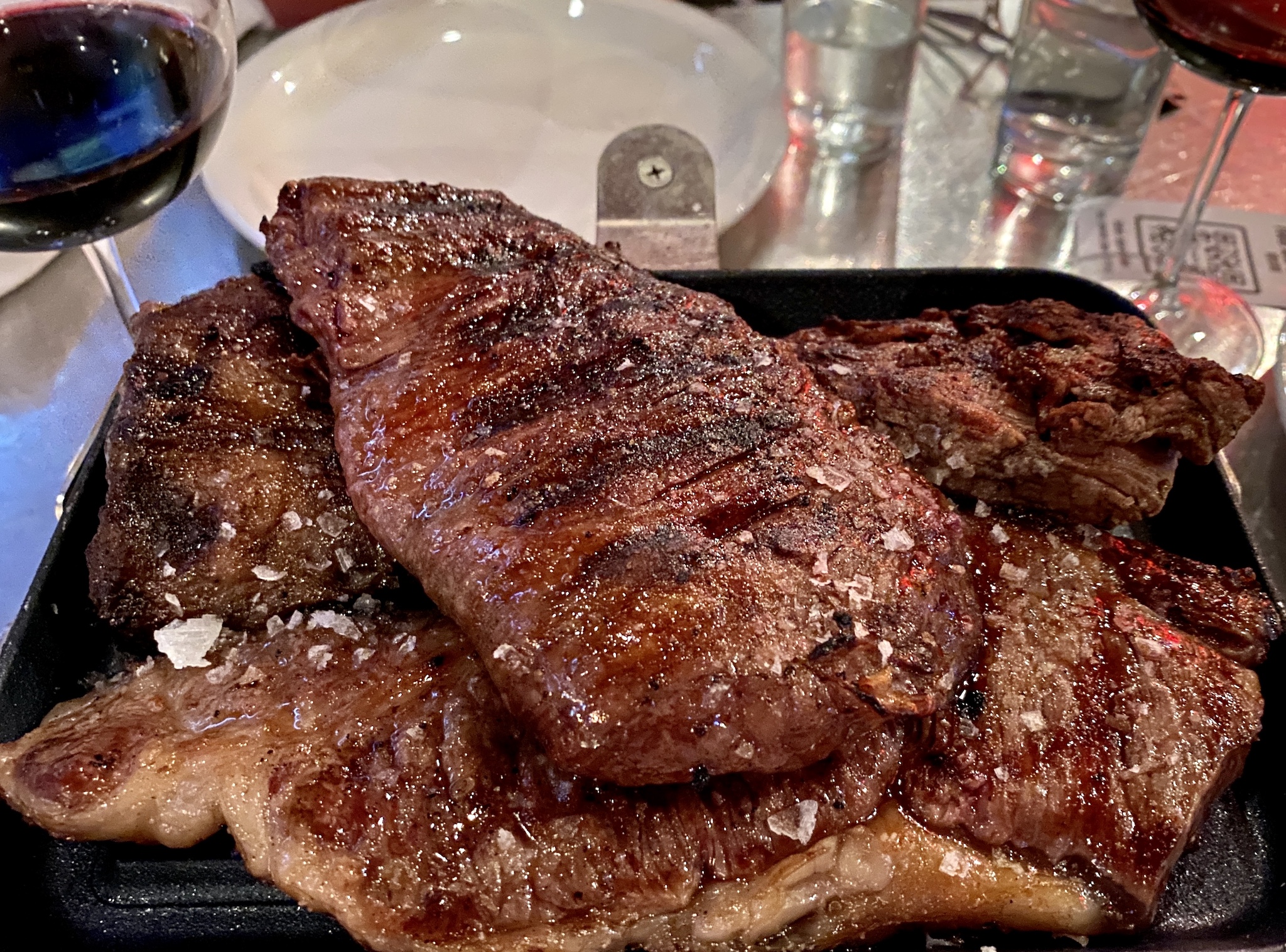 With all of these gastronomic wonders you would think it would be a challenge to get excited about potato salad. Problem solved by the Rusa Potato Salad. I love that it has peas and carrots. It was super delicious, and I can't wait to have it again.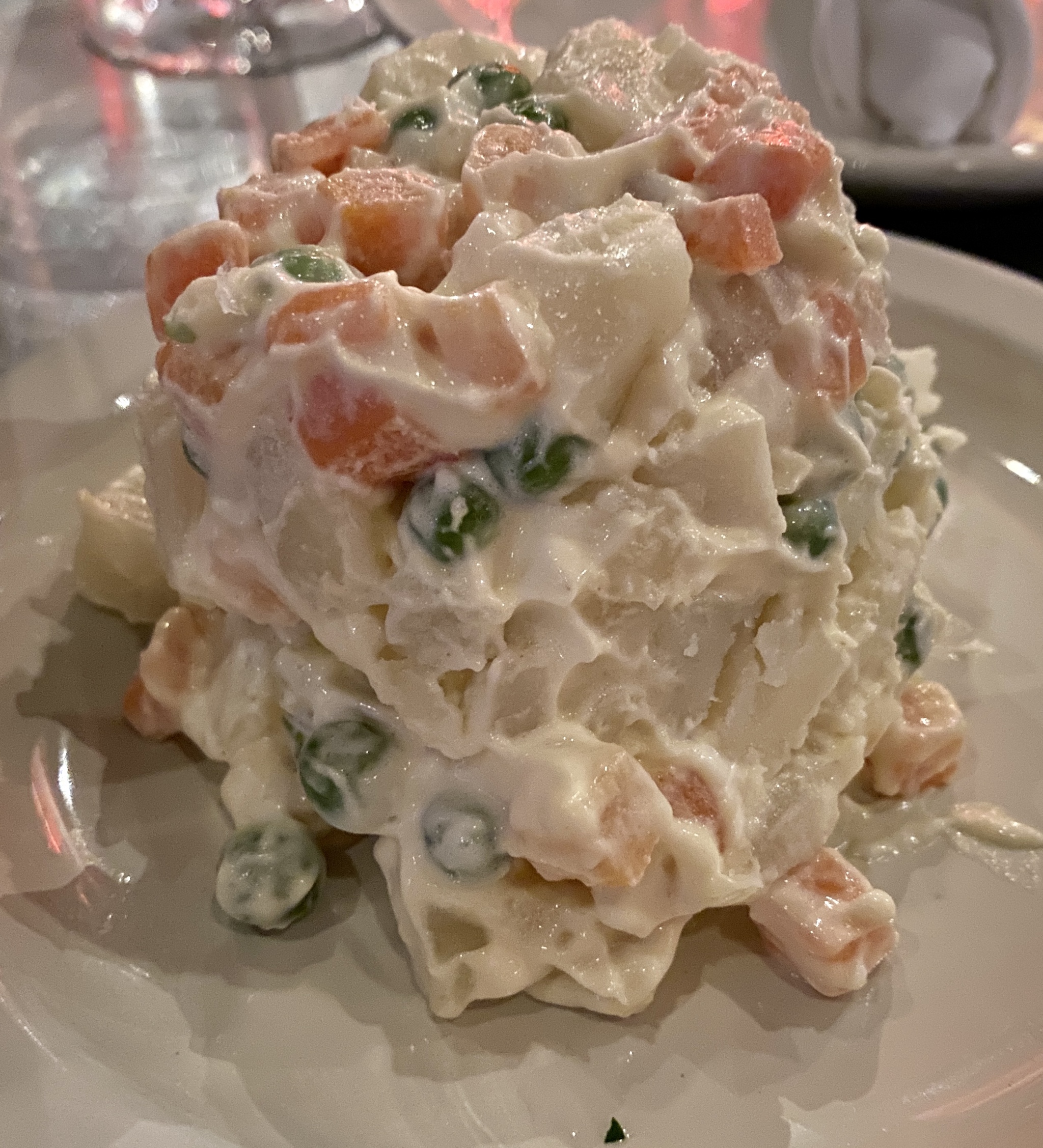 French fries and potato salad would be redundant, so Yucca Fries were in order and were quite delicious.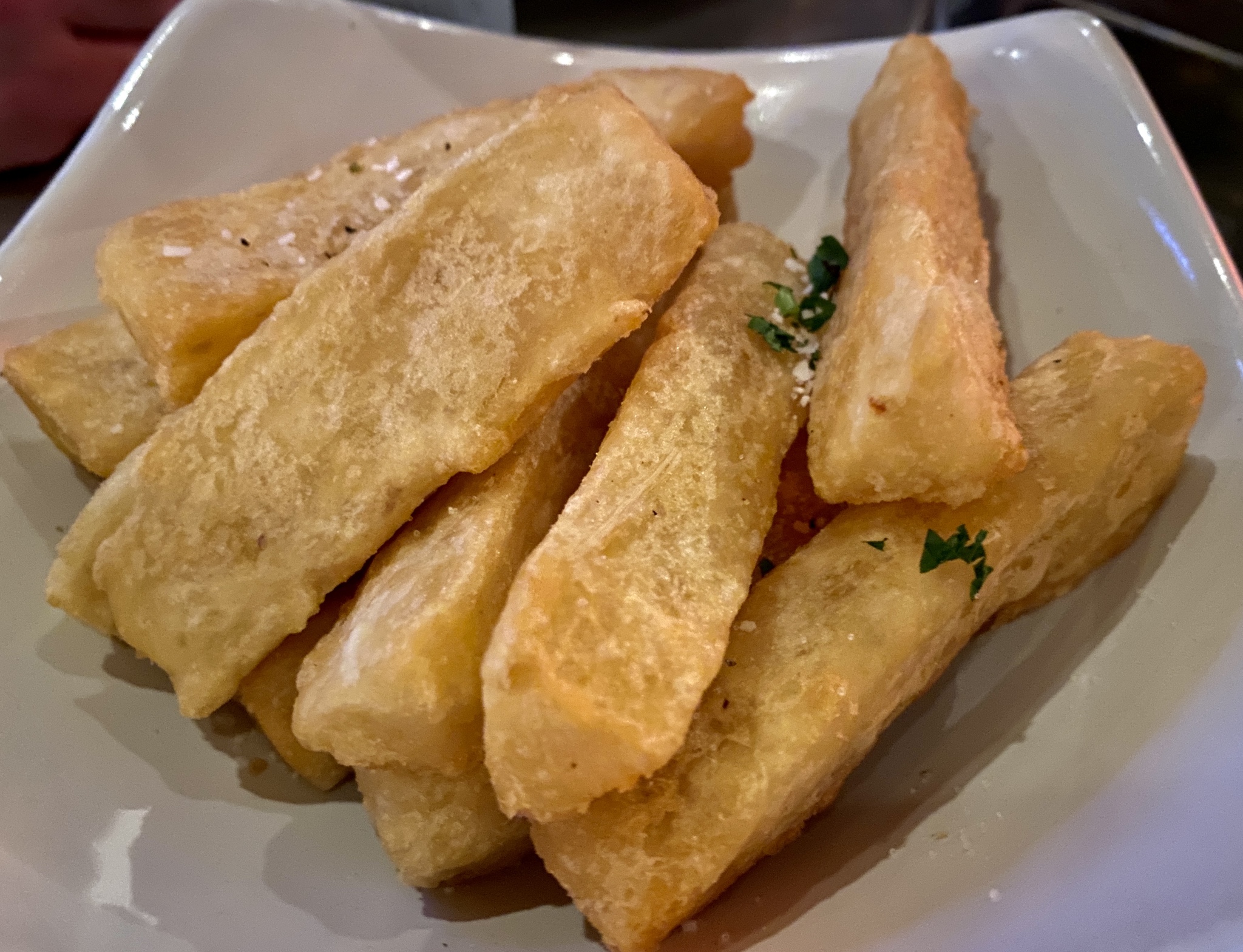 Chaja – Renzo's signature dessert. Home-made sponge cake, layered with dulce de leche caramel, peaches and walnuts. Covered in chantilly and topped with meringue crumbles. This is now our mandatory end of the night delight dessert.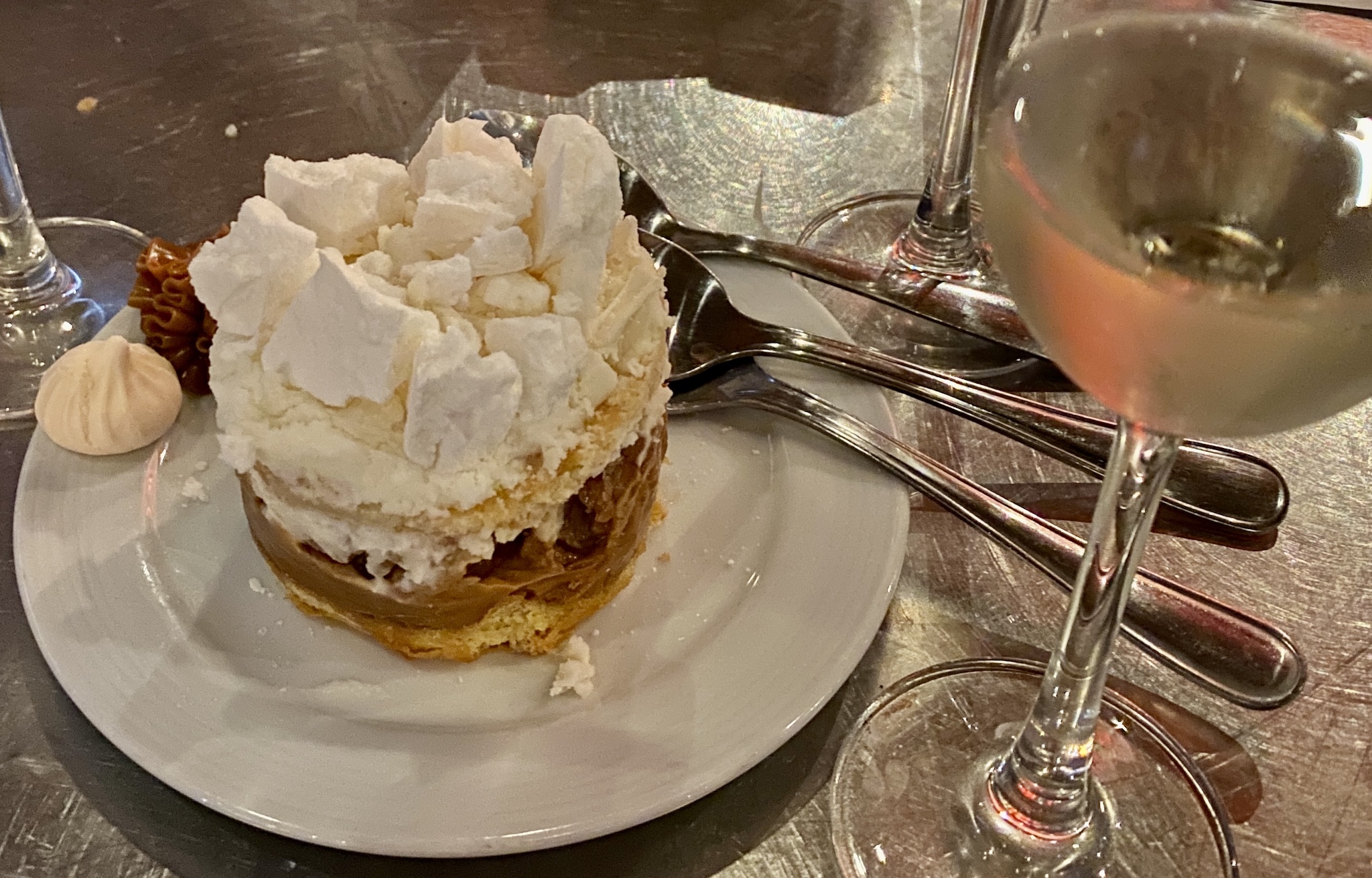 If you haven't been to Renzo's lately, now is the time to go and indulge. – Kevin Godbee
And we must not leave out that they have one of, if not the best happy hour in town, with so many food items to choose from every day from 4pm – 6pm. Check out the happy hour menus…and some of the food items we tried.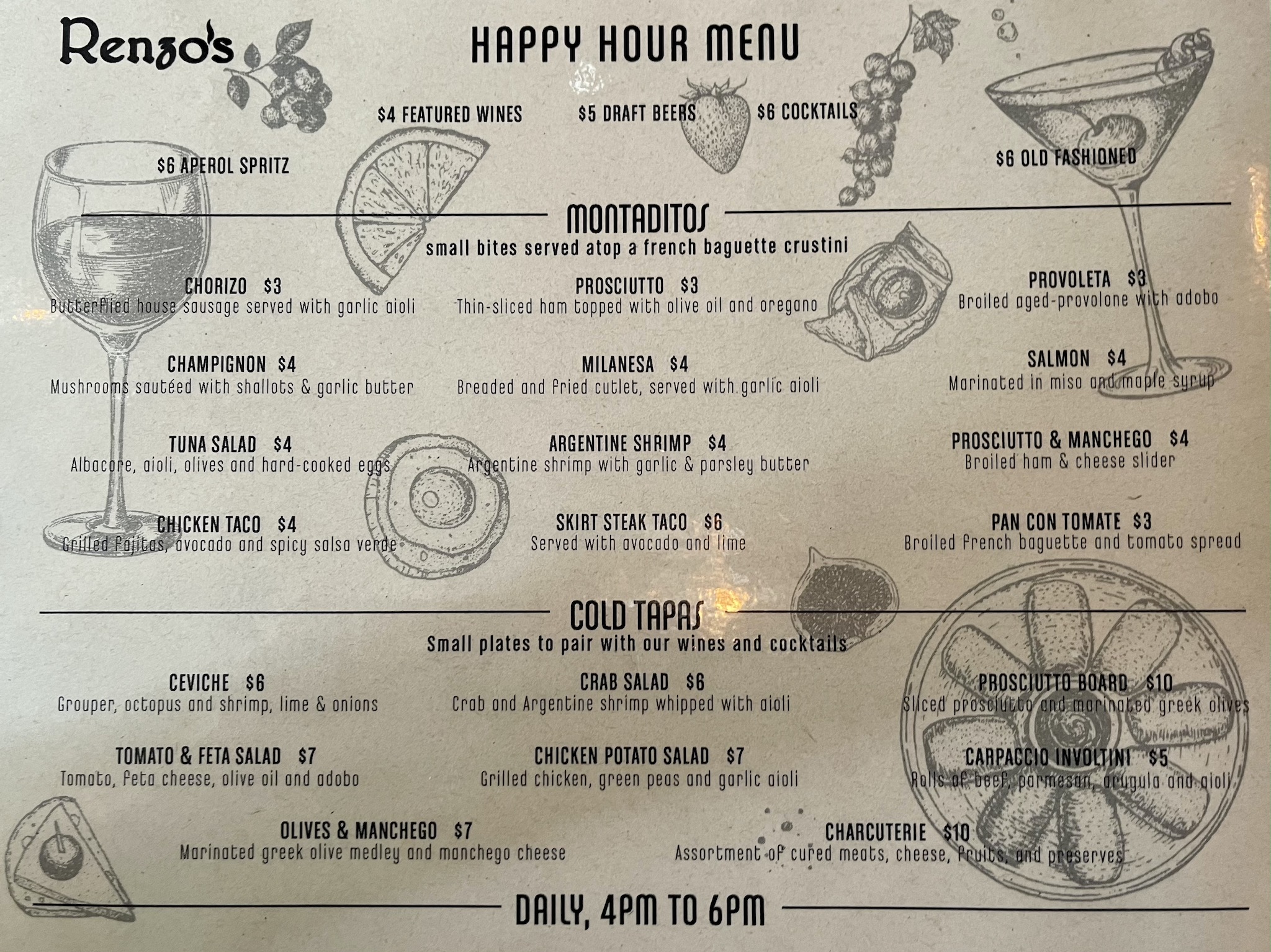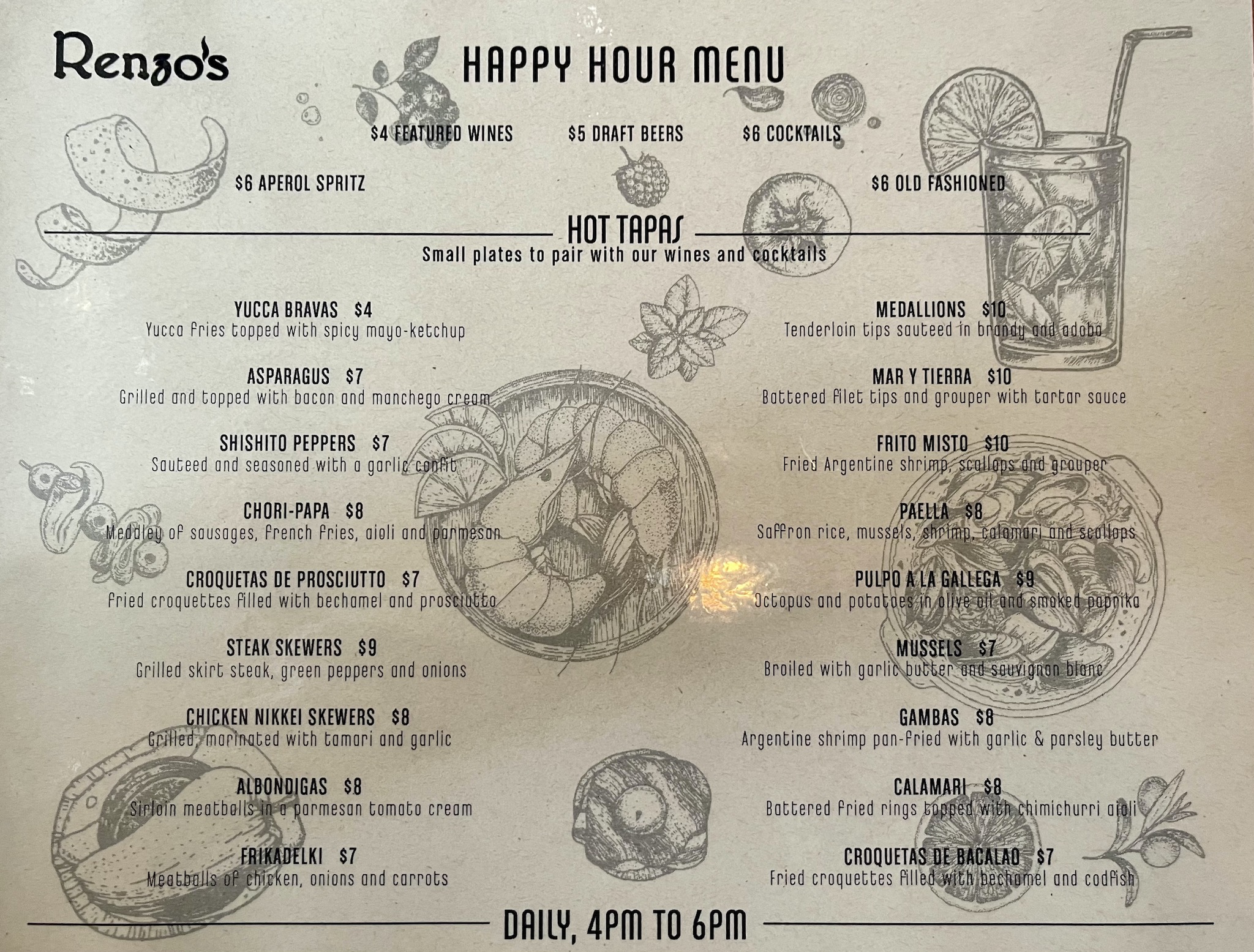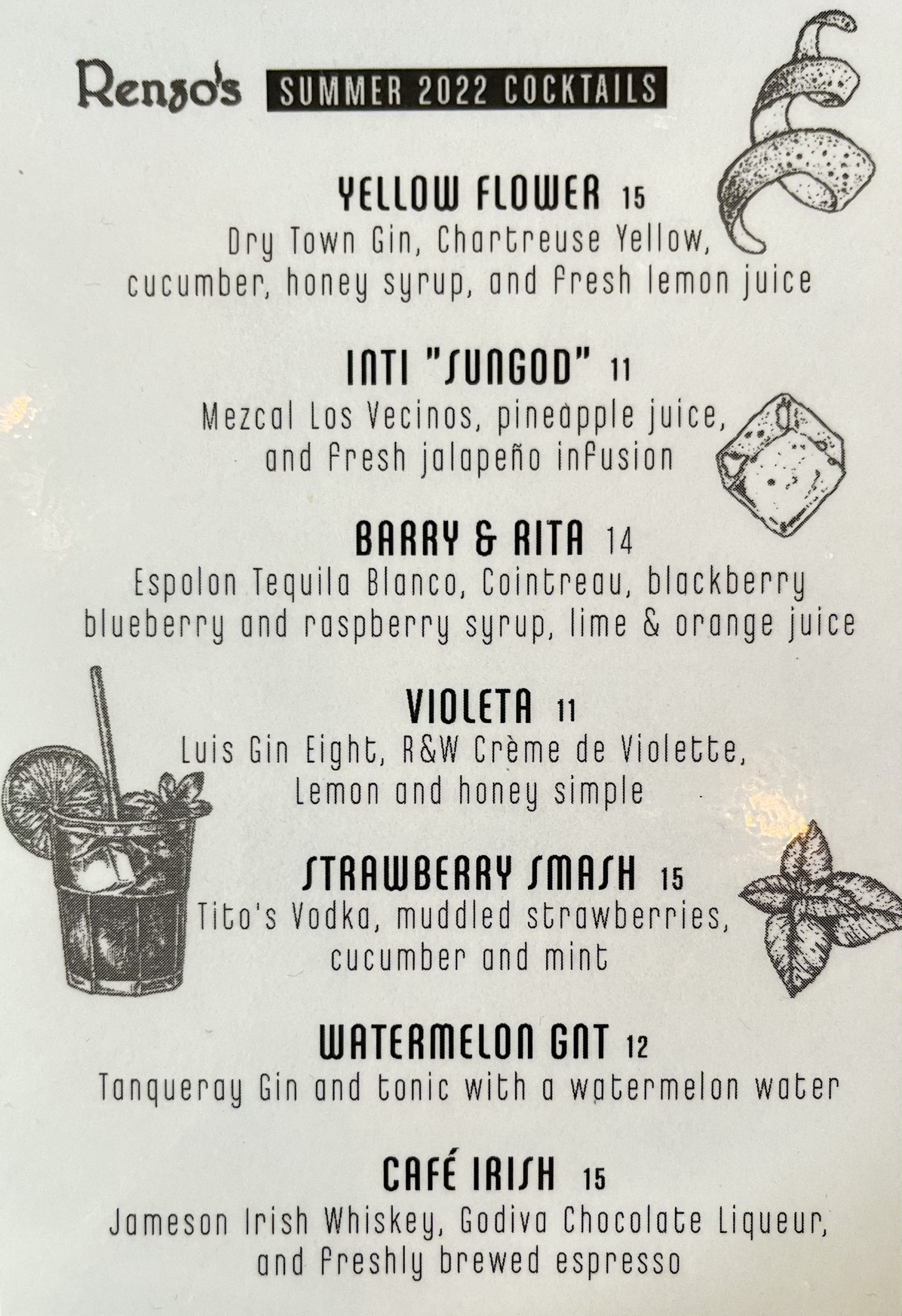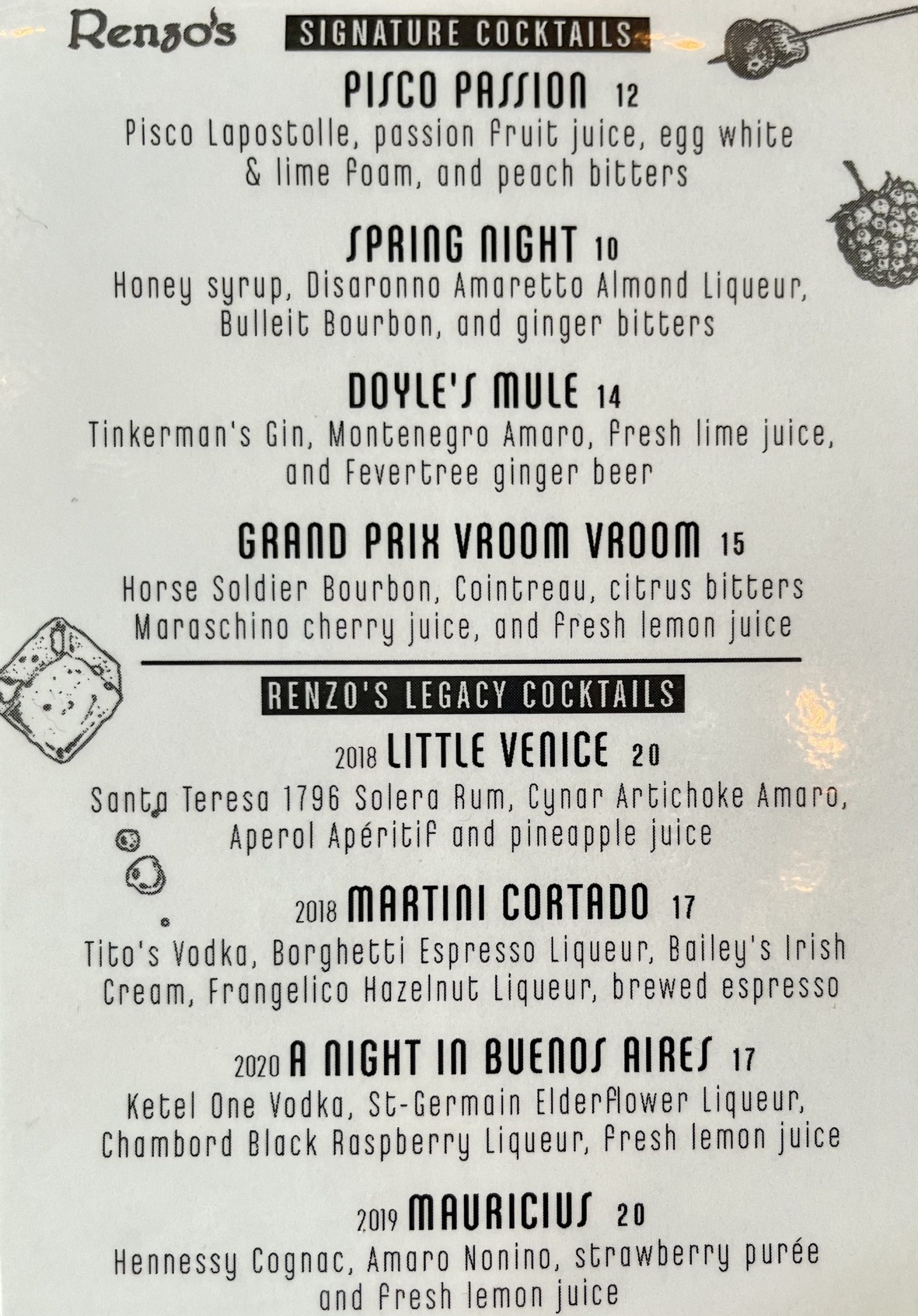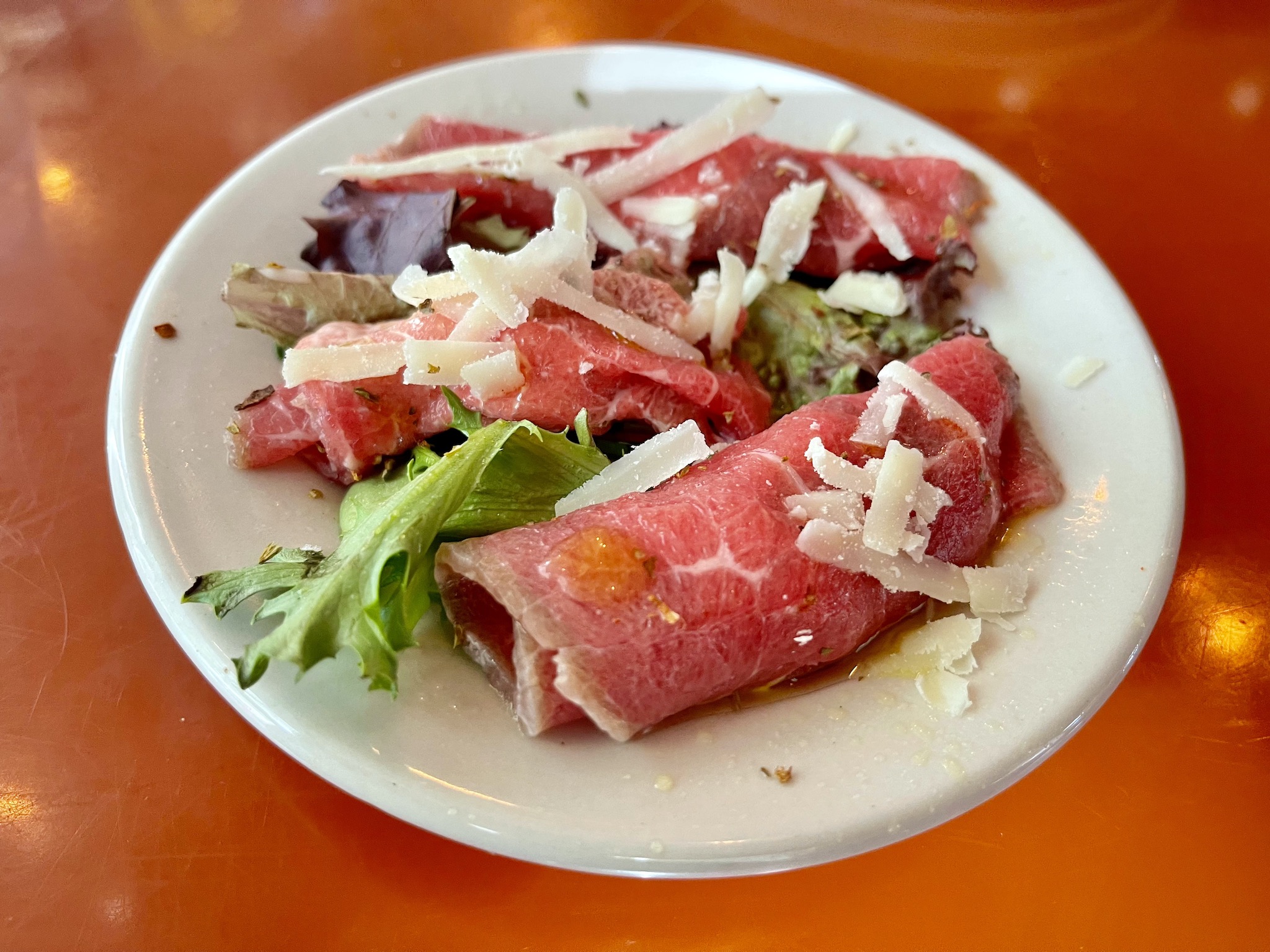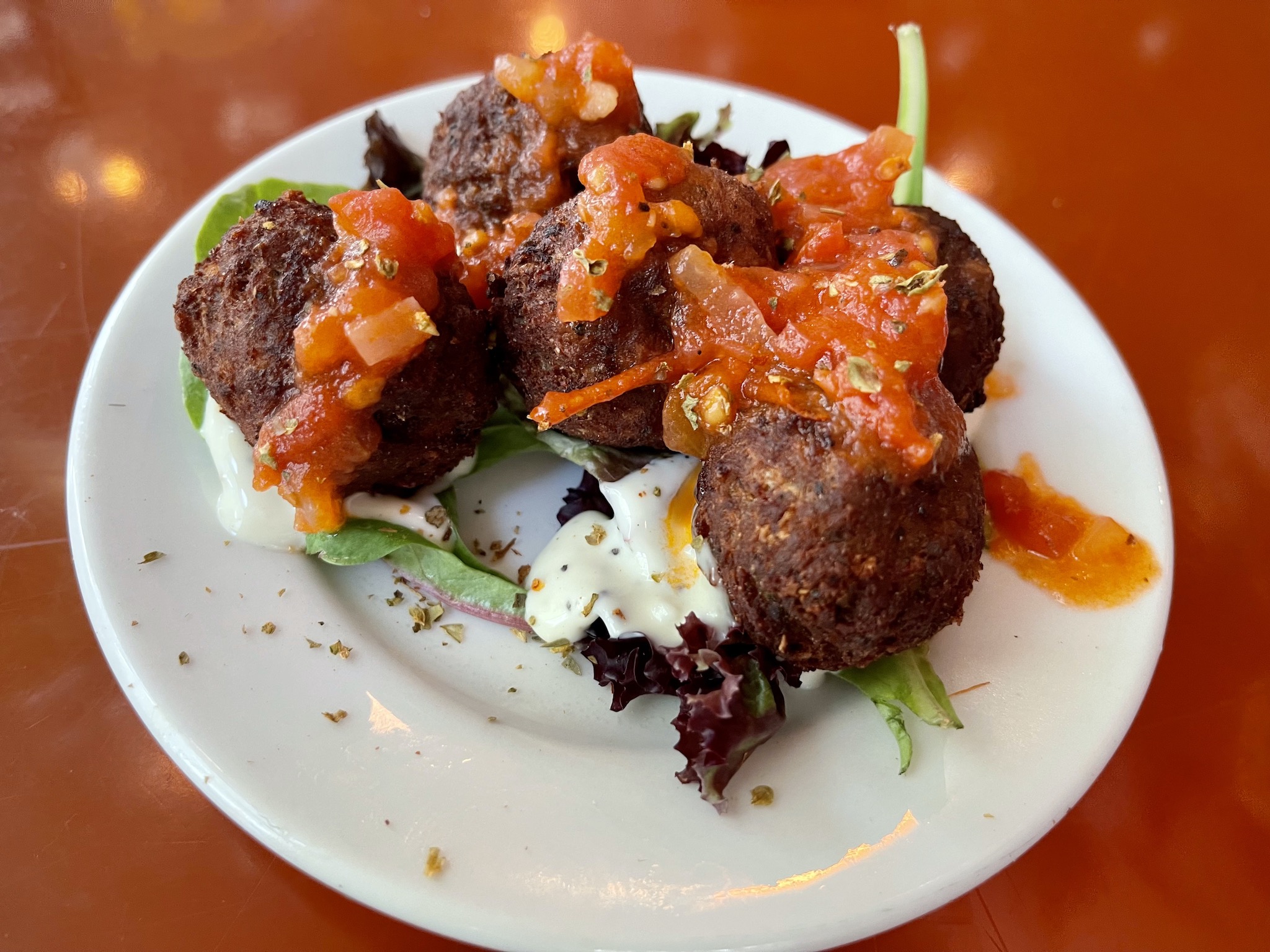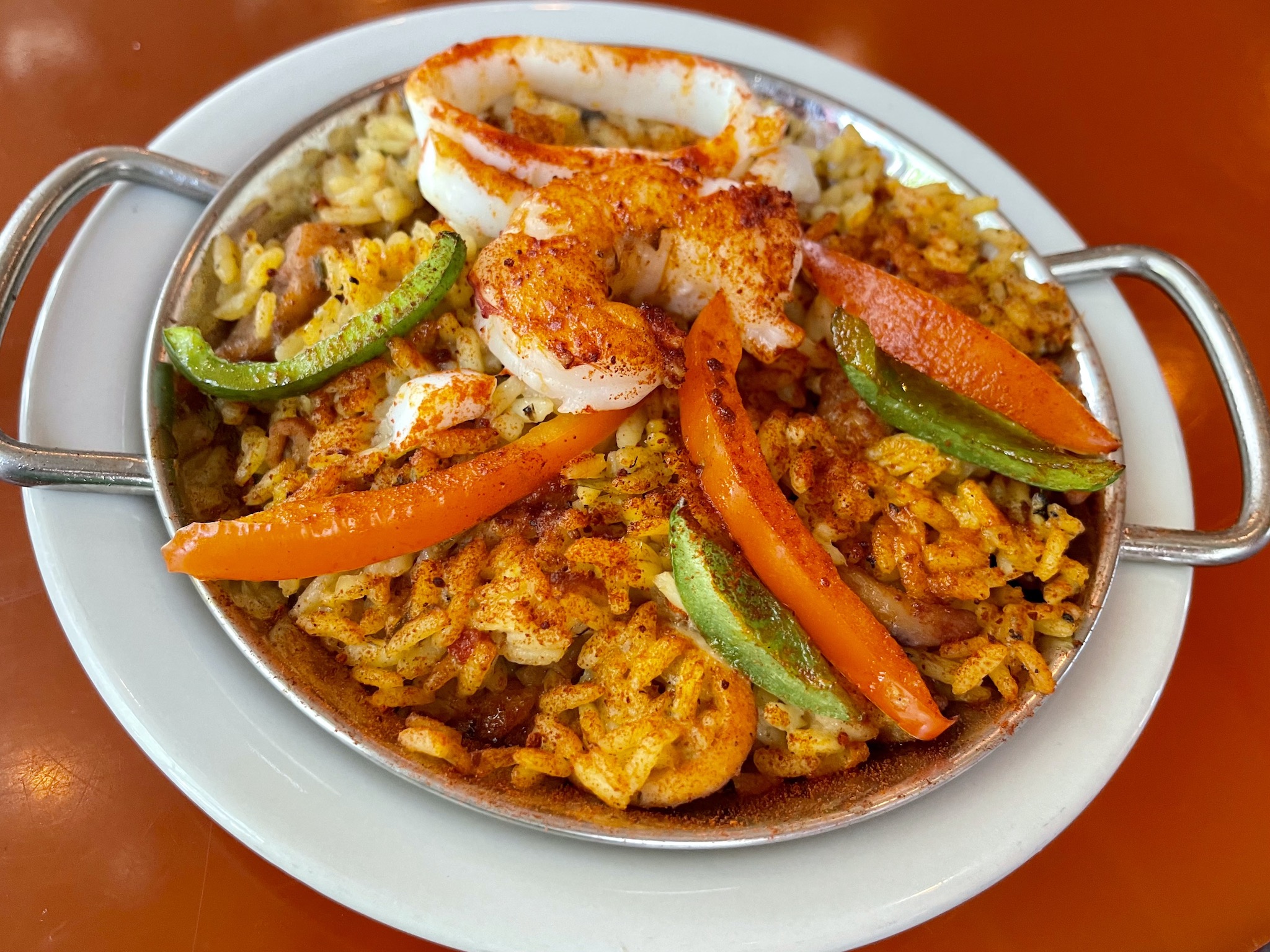 Europe and Latin American grill serving Argentinian steaks and seafood.
DISCLAIMER: Kevin, Lori, Abby, Haley, & Lindsey do not dine anonymously (this would be impossible) and we sometimes get free food (though never expected). However, we dine with the locals and we support our own. You will always get honesty in a respectful manner. We do not include any large national or regional chains in our ratings and reviews. We focus on independent locally owned eateries exclusively.

PLEASE NOTE: Reviews reflect a certain moment in time. Some restaurants stay extremely consistent over many years, and some change for the better or worse. Some things that may change are: chefs, recipes, food suppliers, ingredients, philosophies, ownership, etc. We always hope that you have the same good, or great experience we had.
More Foodies News, Reviews & Recipes