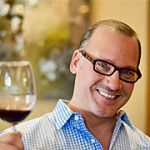 Kevin Godbee · Aug 15, 2017 · 3 min read
When Souzou first opened in June 2015, it was named Souzou Asian Fusion, Sushi Chef Viet Vo was there, and we loved it. Soon, Viet left to run his own restaurant. We still enjoyed Souzou into 2016, but at some point things changed, and we stopped going.
We are now pleased to have the new Souzou Asian Kitchen (slightly new name—kitchen—instead of fusion), added back onto our regular restaurant rotation list. (Lori has yet to go, and we're holding out for the new menu that is coming out shortly.)
Every other Wednesday, I go to The Shave Cave at Sundial, and I used to go to Souzou after many of those appointments for lunch. After a long hiatus, I decided to give it a shot last Wednesday after The Shave Cave.
We noticed the new name and logo on the building a while back, and we were receiving mixed, polarized reports—it was either great, or horrible. (I believe the bad reports were due to things still being ironed out to steer this ship back in the right direction.)
The first two things I see when I walk in the door were already a good sign—Viet Vo is there, and there is a sushi bar right up front at what used to be just the drinks bar. Nice!
Viet told me upfront that this is a temporary consulting gig for him, and that's ok, because Sushi Chef Ricky is doing a fantastic job. It was also nice to see that my old friend, Jessi Rogers, was still there as the Marketing Director. I bet she is enjoying her job more than ever now, since the new owner, Paul Soltoff, is a retired executive vice president from New York ad agency Saatchi & Saatchi. I've noticed that Souzou has really picked up their pace of promotions and creativity lately.
Mr. Soltoff took his ownership share six months ago, and he has never been in the restaurant business. He laughingly articulates; "Be careful what you wish for." He also said, "We're going to re-position the restaurant in some exciting ways, starting October 1st."
Another nice thing Mr. Soltoff brings to Souzou is his experience living in Tokyo for a few years.
I spoke to Paul, the new owner, and he told me that he has made several structural (managerial & operational) changes to the restaurant, and to expect more positive changes over the next four months.
The menu has already changed, and there's another new one coming, as previously mentioned. There is more sushi, more ramen (the ramen noodles come from New York), and many of the past favorites are still there as well. Executive Chef Lan Mai, from Roy's (high-end Pacific Rim / Sushi / Hawaiian cuisine in Tampa) has been recruited and starts at Souzou on August 21.
The first thing I tried was the sashimi because it's just fish that has to stand on its own—and it did more than that. It's not easy to find good sushi in St. Pete, and it's almost impossible downtown. The best sashimi I've had up until now has been from The Lure. Souzou's seemed to be of the same high quality, but I liked their's even more for how it was cut.
You can't tell from the photo, but the pieces are bigger (length or width-wise - it depends which direction you measure from), but they are less than half as thin as the way they serve them at The Lure and other places. I thought this gave it a more elegant mouthfeel. In the photo the pieces are folded up, and I didn't think to unravel one and take a picture.
Next up was the Pork Ramen. There are several places downtown to get ramen that is "good". There is only one that is great, and that is Buya Ramen. No one can touch their broth, which takes hours to make. However, Souzou's pork ramen was one of the best I've ever had, and I definitely recommend it. They might be the number two contender. (It will be interesting when Ichicoro opens.)
So far, Souzou is the only other place besides Buya that has the traditional wooden ramen spoons as well. The portions are huge too.
We look forward to reporting back more, as things continue to evolve.
Pan-Asian and Japanese delights like Ramen along with top-grade sushi.