Sea Salt Has Some Tasty New Menu Items – October 2017
Sea Salt Has Some Tasty New Menu Items – October 2017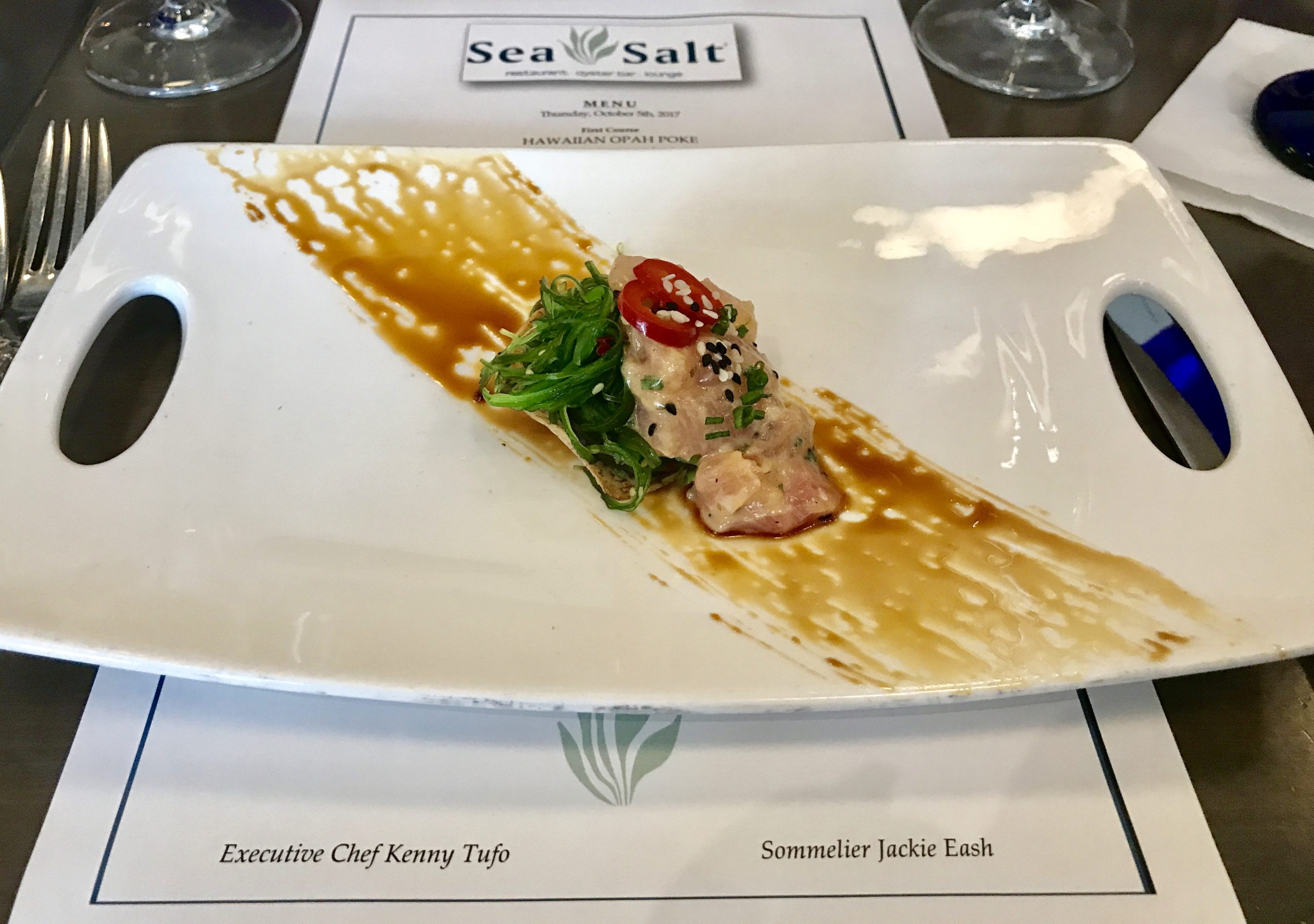 Sea Salt St Pete is the baby of Chef Fabrizio Aielli and his wife, Ingrid Aielli. It is a fine-dining restaurant, featuring an 80-foot long raw bar, 20-foot-tall wine tower, some of Florida's freshest seafood and 130 different salts from around the world. The original Sea Salt is located in Naples, FL where the Aielli's reside. From Italy originally, Chef Aielli puts his Venetian touch on the Sea Salt menu, using organic, sustainable ingredients from local farmers and day boat fishermen whenever possible.
We were fortunate enough to be invited by marketing director, Beth Preddy, and to meet the Aielli's at a private media event held this past Thursday, October 5th, to highlight some new menu items. They are a delightful couple and we were amongst a great group of people. Chef personally cooked for us alongside the Executive Chef of Sea Salt, Kenny Tufo.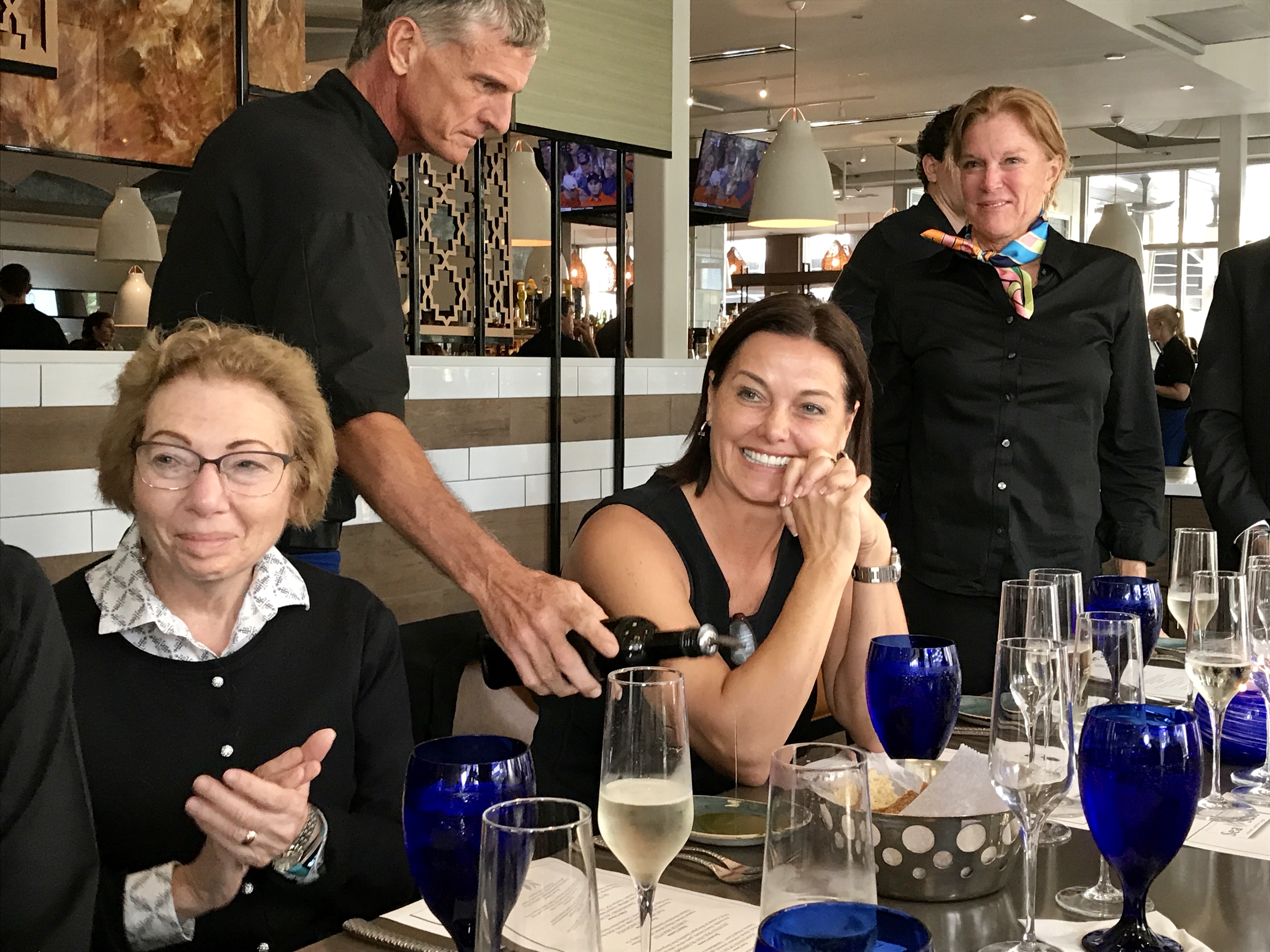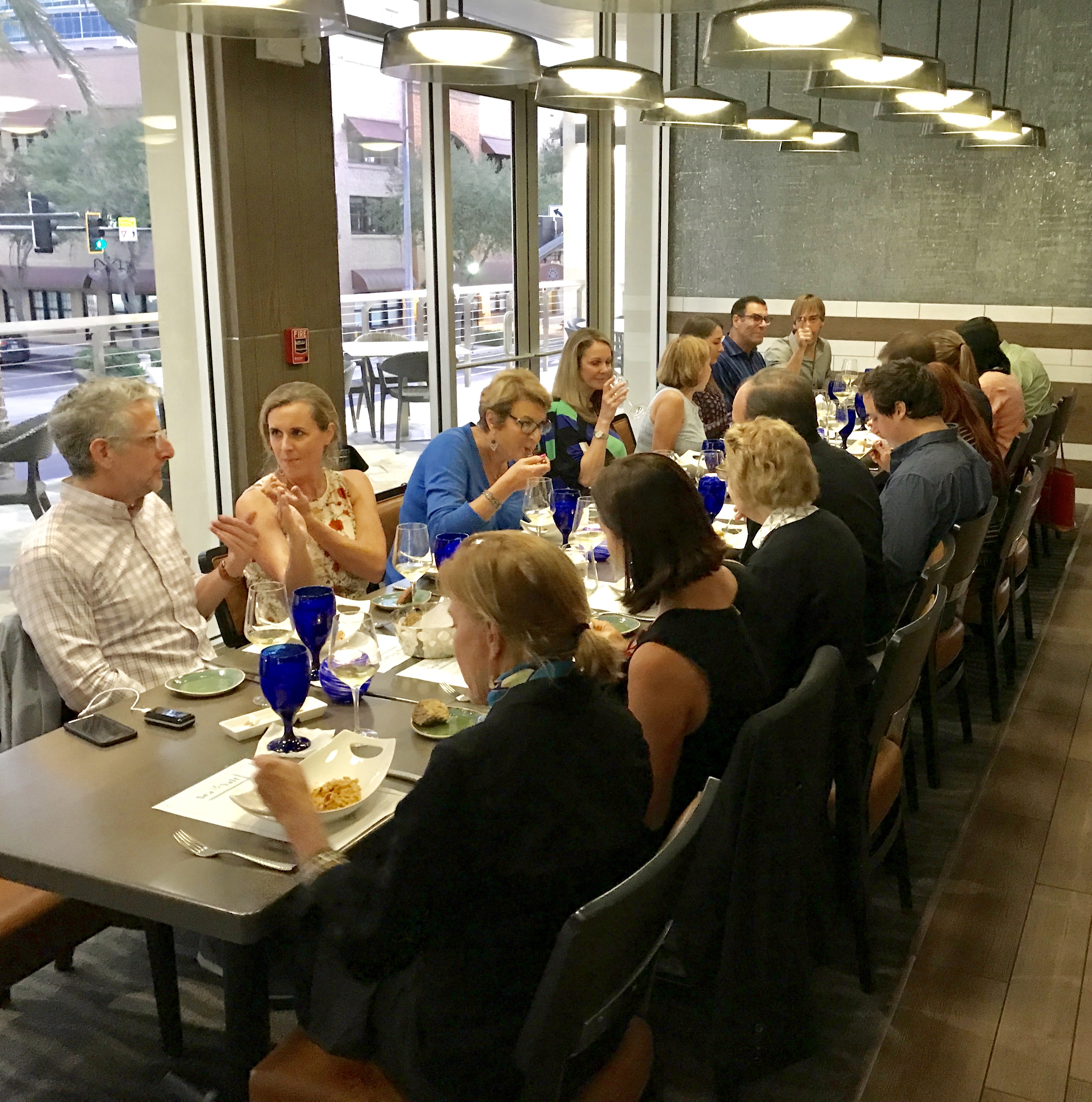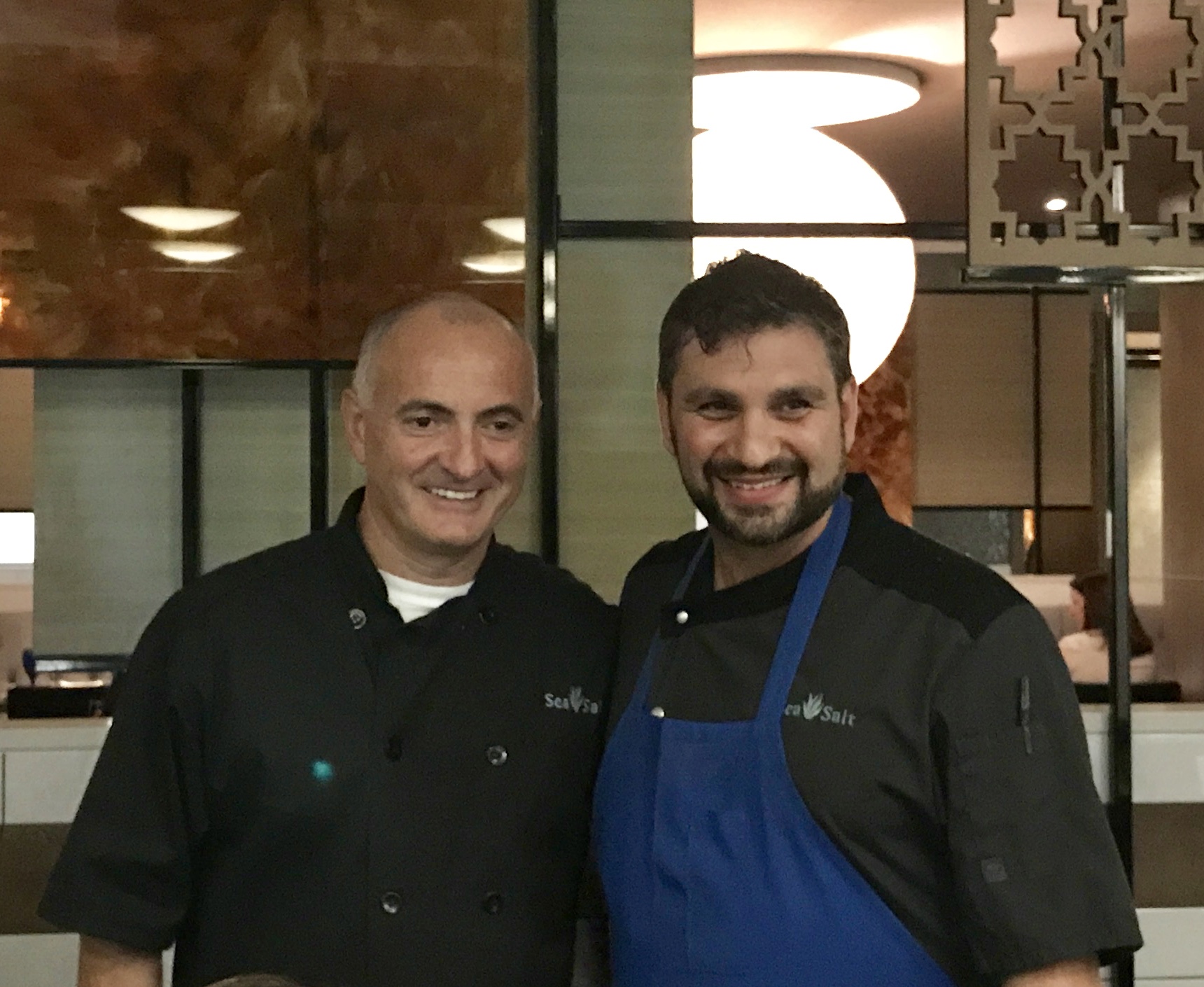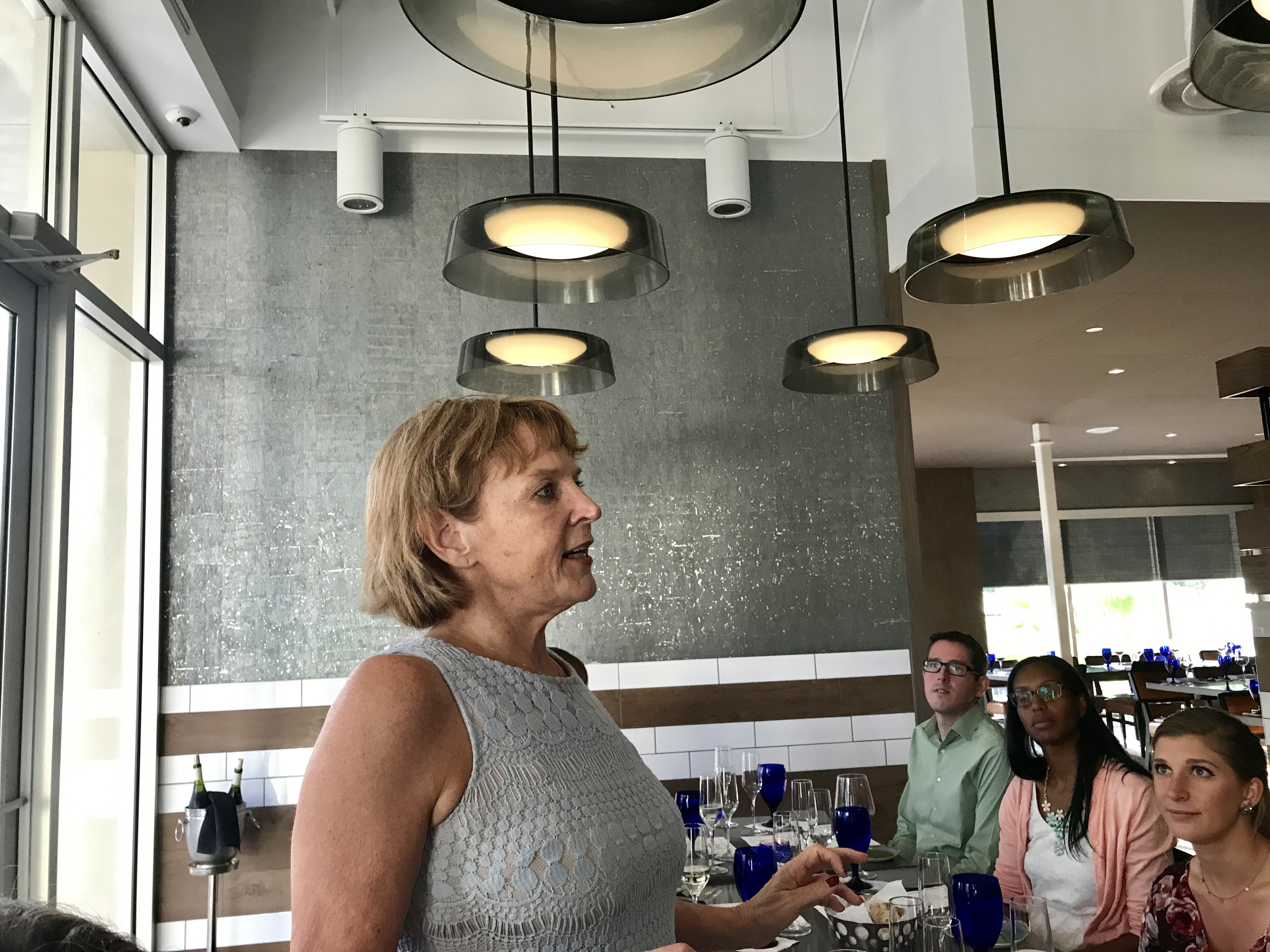 We also got to meet the new wine Sommelier, Jackie Eash, who is the master of the spectacular 22-foot-tall wine cellar that is known both for it's architecture and selection of more than 4,000 bottles in regular inventory. Each dish was paired exquisitely with a wonderful wine selection.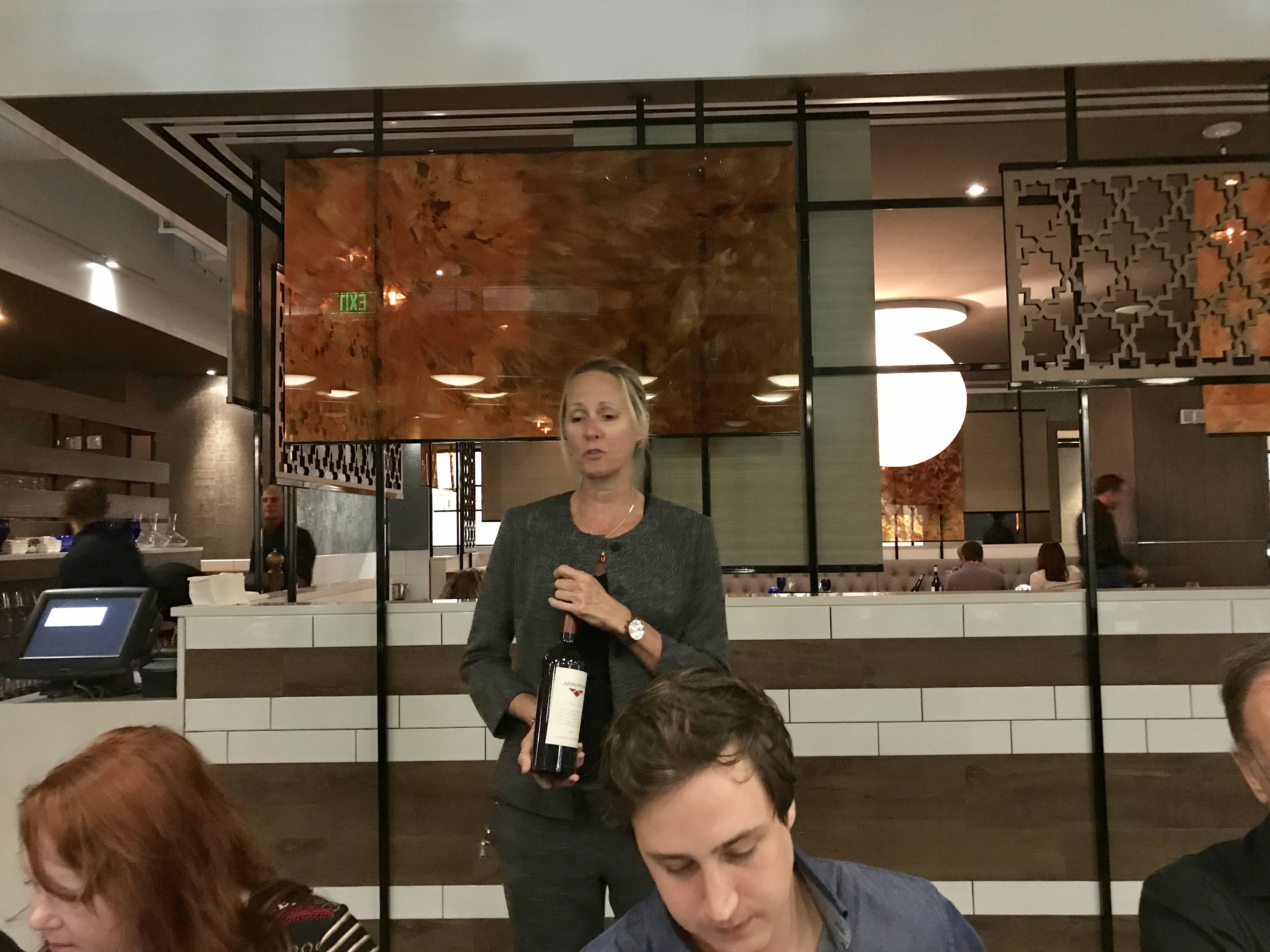 Our first dish was Hawaiian Opah Pokè – sesame seeds, chives, wakame seaweed salad, crispy taro chips. Pokè is definitely all of the rage these days. This one was extremely fresh, delicate, light and delightfully flavored! The seaweed salad added great texture and flavor. And I was delighted that no cilantro was involved. This was one of my favorites of the night.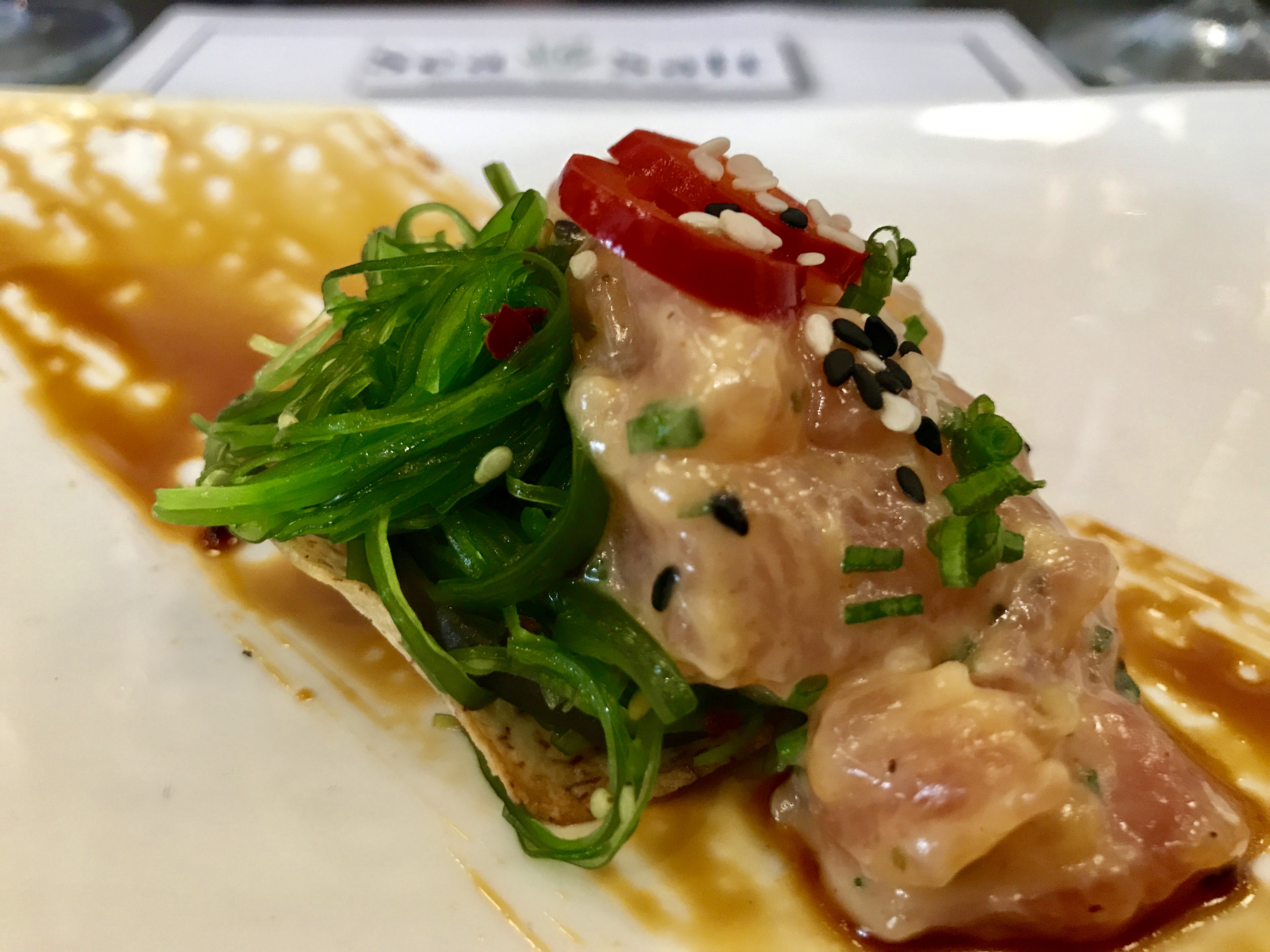 We had Stuffed Squash Blossoms with mozzarella, cherry tomato, gaeta olives and salsa verde as our second delight. This is only the second time I have had squash blossoms and I am surprised again at how hearty they are. Crunchy and delicious! All of the flavors worked very well together.

Next up was the Lobster Risotto with roasted tomato, Maine lobster and truffle perfume. Hearty and delicious, yet the lobster added a delicateness to this dish. The risotto was cooked perfectly.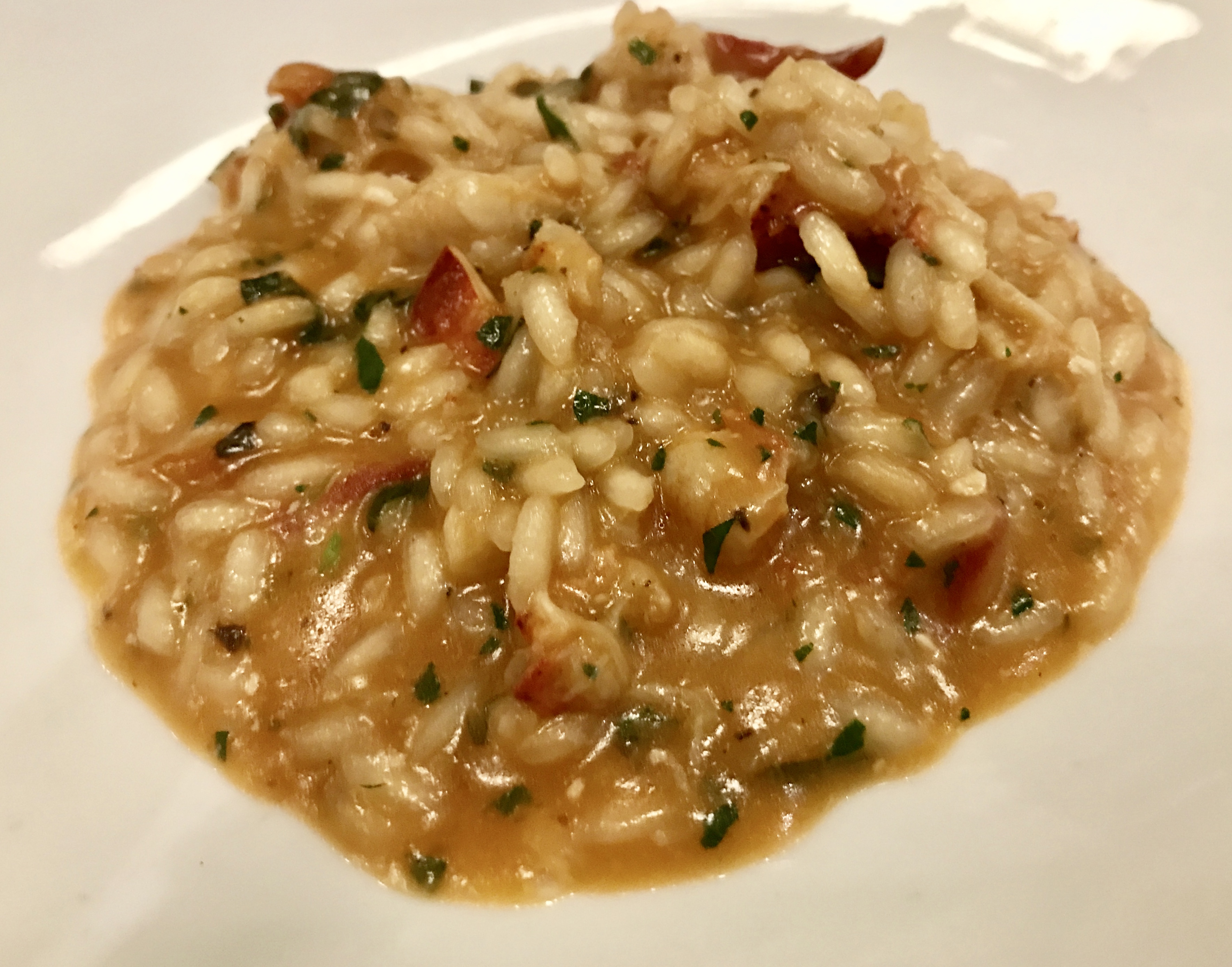 Our fourth dish was the Papardelle Cinghaile made with chocolate wild boar ragout, sage and ricotta salata cheese. The pappardelle was prepared perfectly al dente, unfortunately for me, the dish contains fennel, which my palate cannot tolerate but many people love. The table seemed to really enjoy it!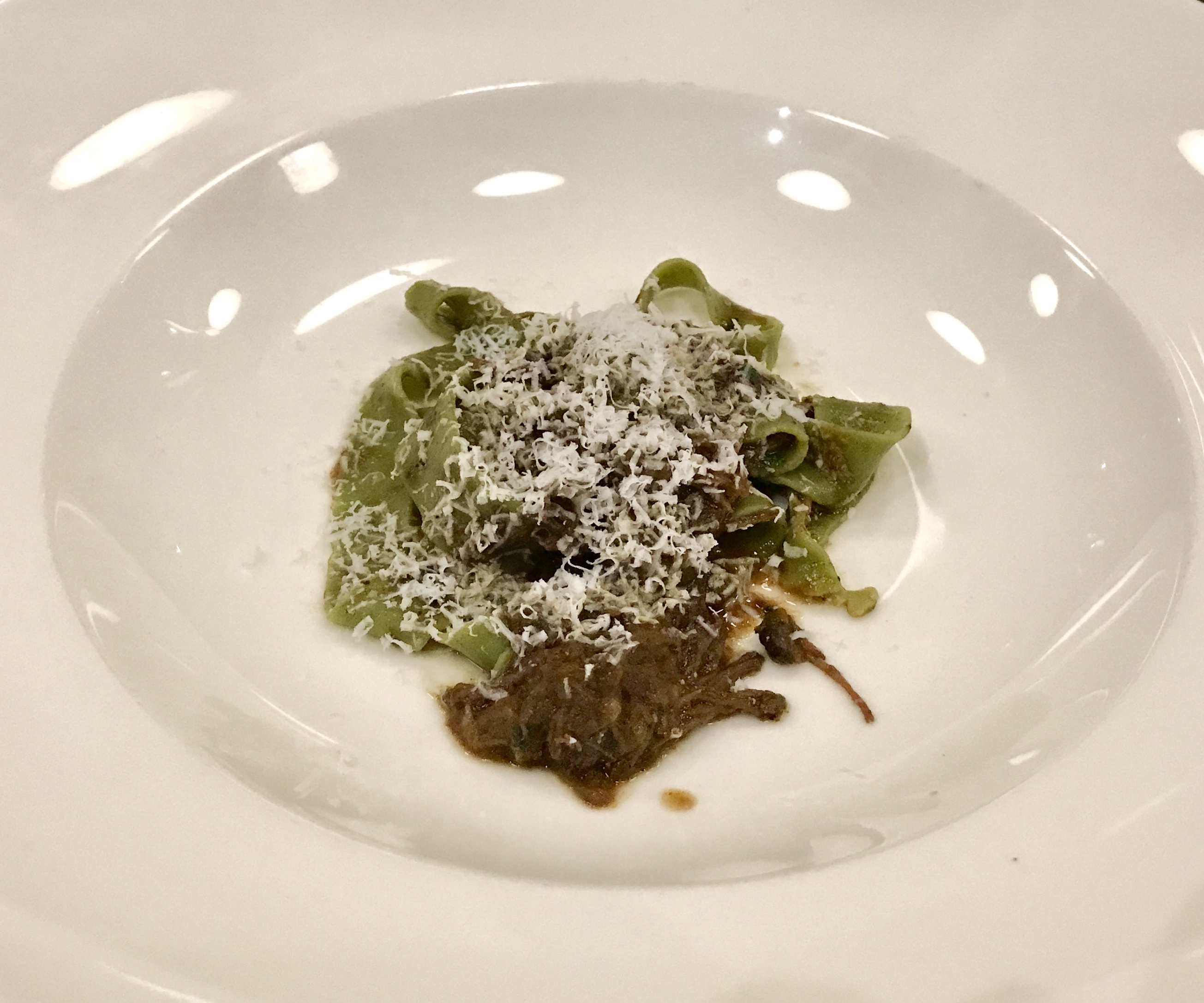 Are you full yet? We were certainly getting there! Next was Swordfish "Au Poivre" served with melted napa cabbage and roasted beets and then topped with a cognac peppercorn sauce. I really loved the flavors in this dish, especially the cabbage with the beets. As is difficult when serving large parties, I did find the fish a bit dry. But overall, this dish has great appeal!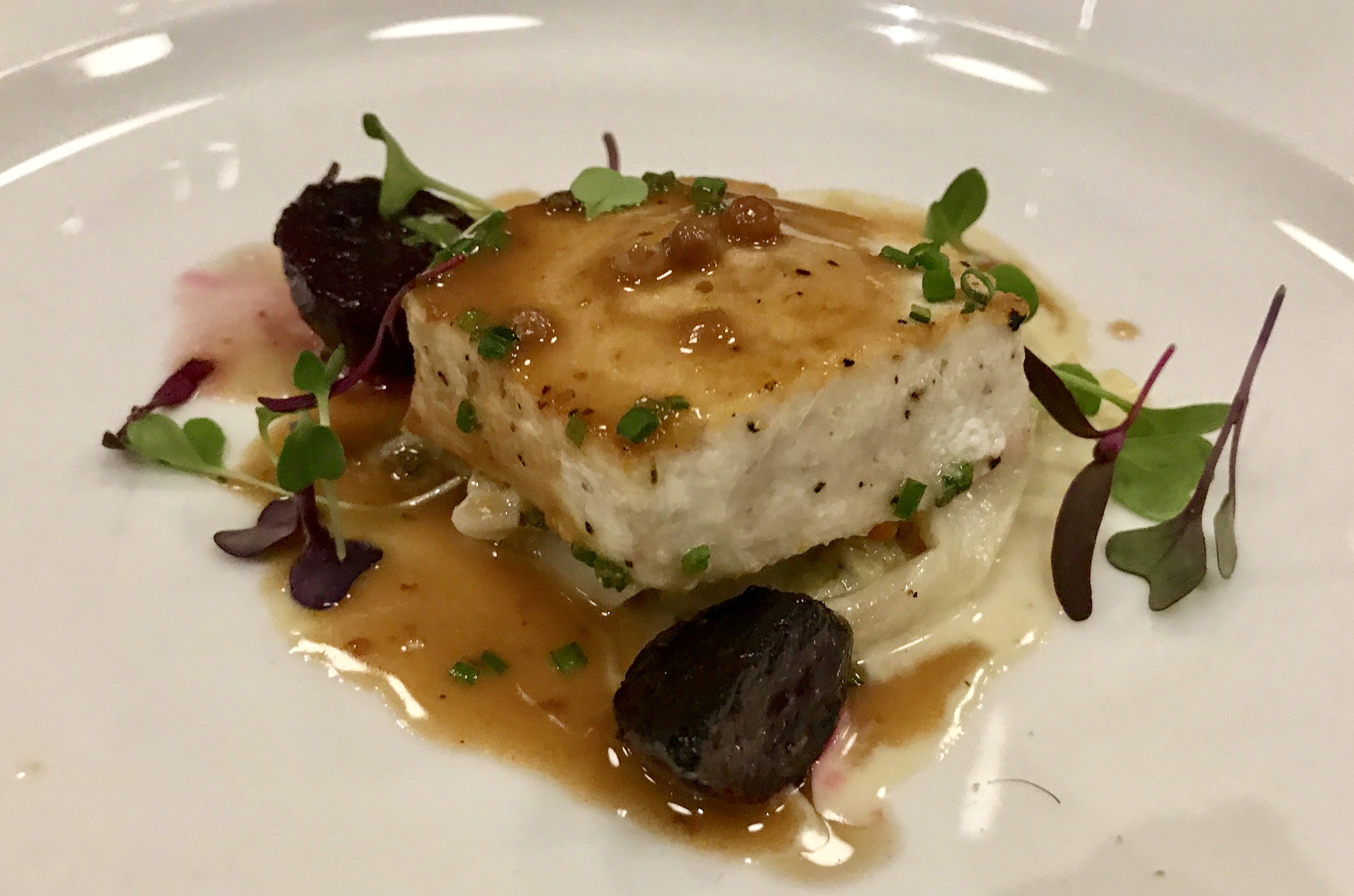 Our final plate before dessert was a Dutch Valley Veal Loin with Tokyo turnips, haricot vert, borlotti bean, date puree and a port wine. The veal was cooked perfectly and cut like butter, but unfortunately again, I could taste fennel and was not able to fully enjoy this portion.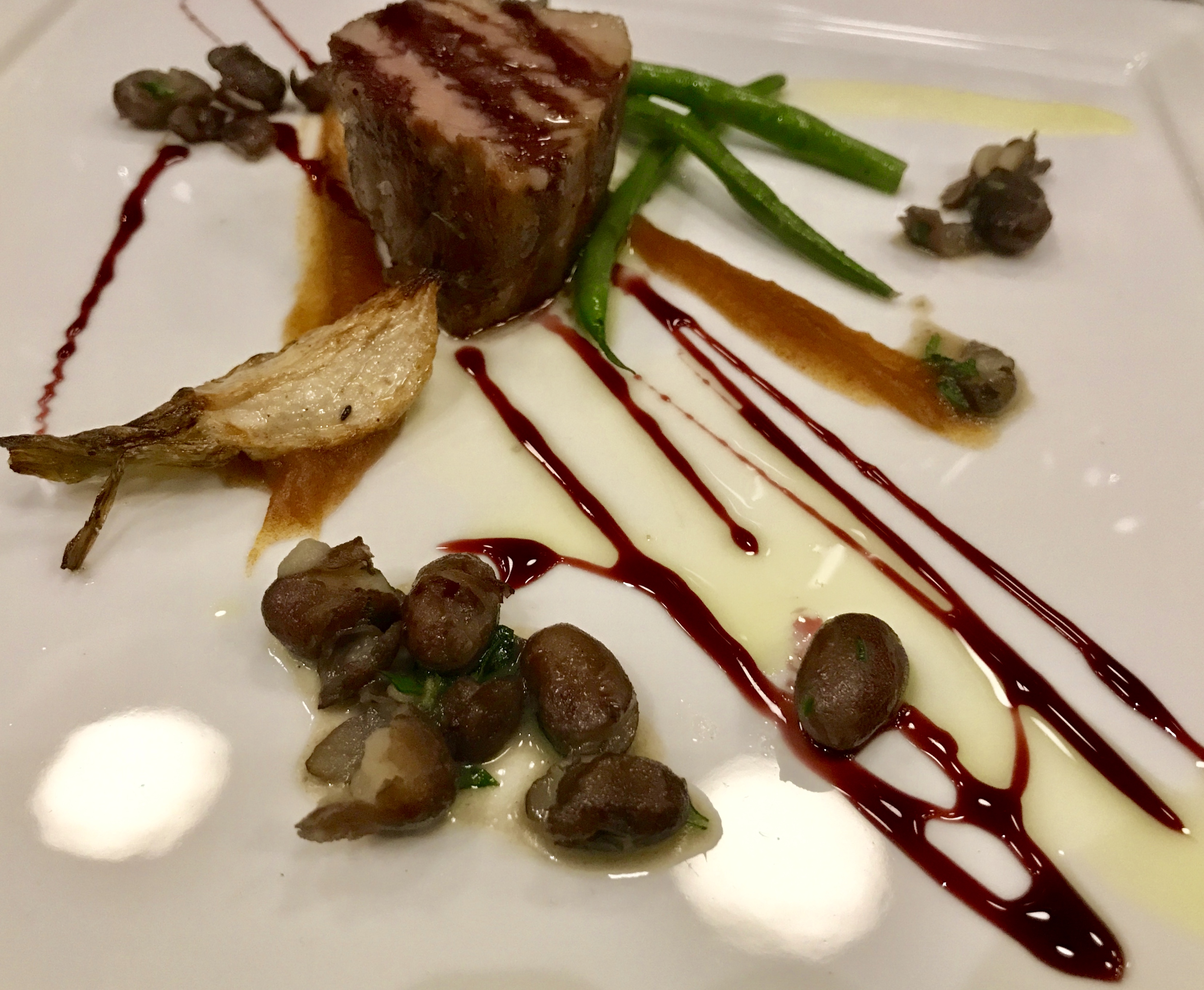 As if we could eat another bite, out came a Chocolate Vanilla Martini made with Ciroc Vanilla Vodka and the dessert de résistance, Torrone Semifreddo "Affogato" – almond nougat gelato, cotton candy, mocha. Check out the awesome video of the mocha being poured over the cotton candy!! I couldn't eat much more, but the bites I did take were tantalizing.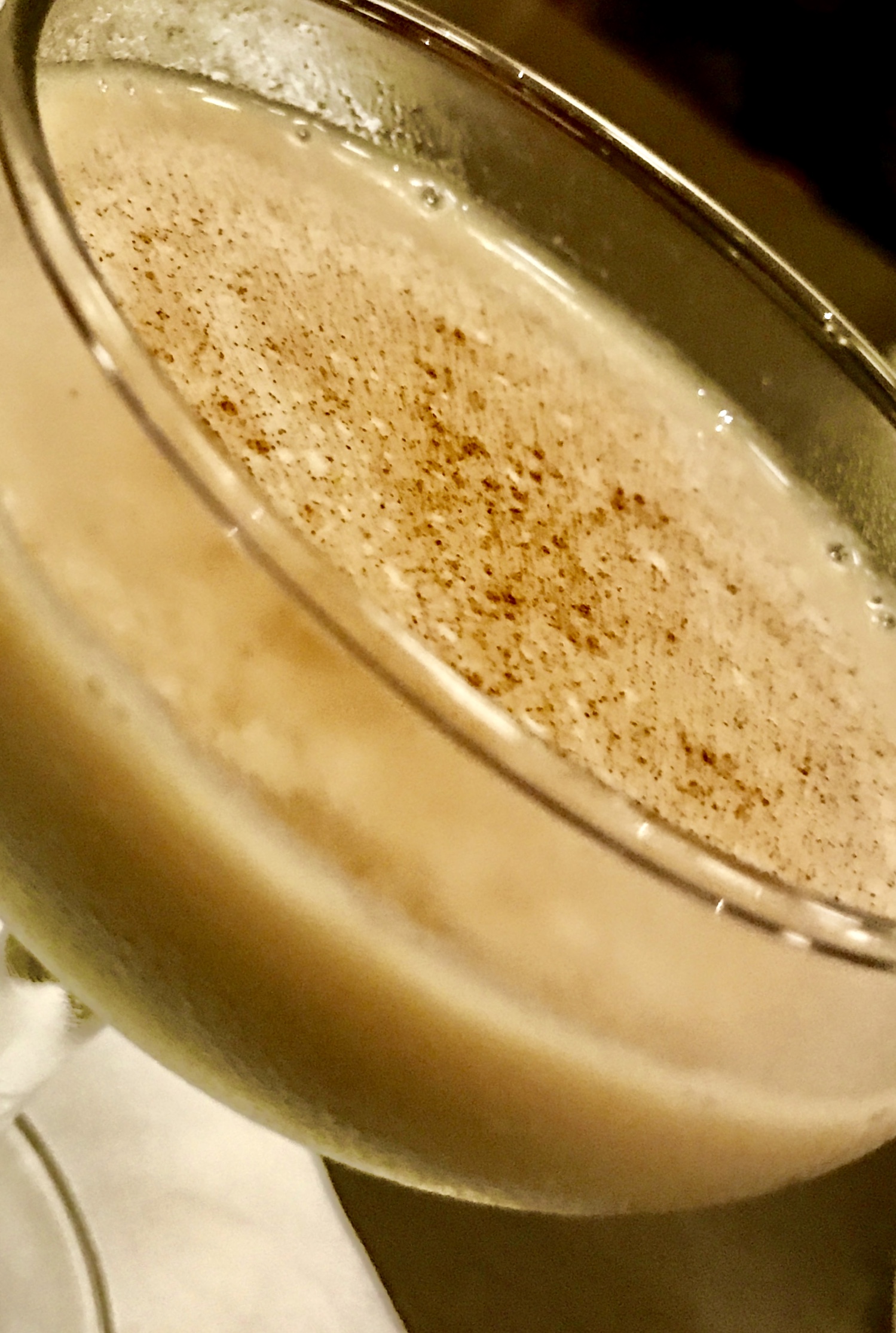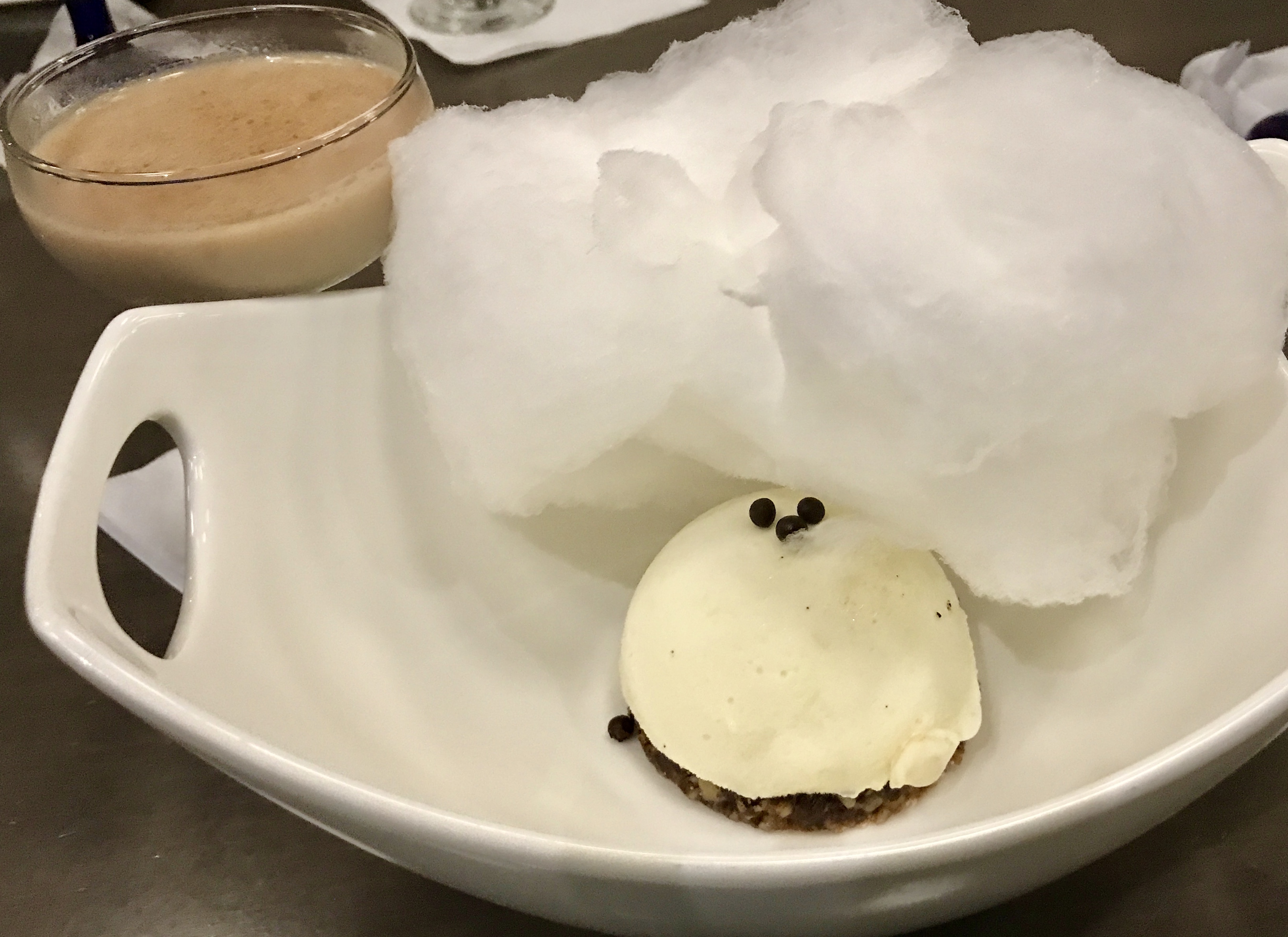 Overall, it was a delightful evening meeting new and old friends and tasting some wonderful new creations! We will be back to try these again!
Also in attendance were:
Austen van der Bleek, I Love the Burg, Brian Bailey, I Love the Burg
Jerry Penacoli, WFLA-TV "Daytime" anchor, Jackson Pschigoda, Jerry's guest
Deanna Moore, WFLA "Daytime" producer, Ryan Moore, Deanna's husband
Ronda Parag, Tampa Bay Metro, Steve Parag, Tampa Bay Metro
Jim Pachence, The Serious Foodie, Babette Pachence, The Serious Foodie
Denise Parker, The Epicurean Perils of Polly, Denise Parker's husband, The Epicurean Perils of Polly
Lori Brown, St. Petersburg Foodies, Kevin Godbee, St. Petersburg Foodies
Kay Clark, Edible Tampa Bay, Anthea Penrose, Edible Tampa Bay
Mackenzie Monteiro, CVB Media Relations Manager, Amelia Johnson, CVB Interactive Content Specialist
Ingrid Aielli, Co-owner of Sea Salt, host
Beth Preddy, director of marketing at Sea Salt, host
Maryl Holley, director of events at Sea Salt, host
The restaurant showcases fresh seafood along with innovative contemporary specialities, fine wine and craft cocktails.
DISCLAIMER: Kevin, Lori, Abby, Haley, & Lindsey do not dine anonymously (this would be impossible) and we sometimes get free food (though never expected). However, we dine with the locals and we support our own. You will always get honesty in a respectful manner.

PLEASE NOTE: Reviews reflect a certain moment in time. Some restaurants stay extremely consistent over many years, and some change for the better or worse. Some things that may change are: chefs, recipes, food suppliers, ingredients, philosophies, ownership, etc. We always hope that you have the same good, or great experience we had.
More Foodies News, Reviews & Recipes