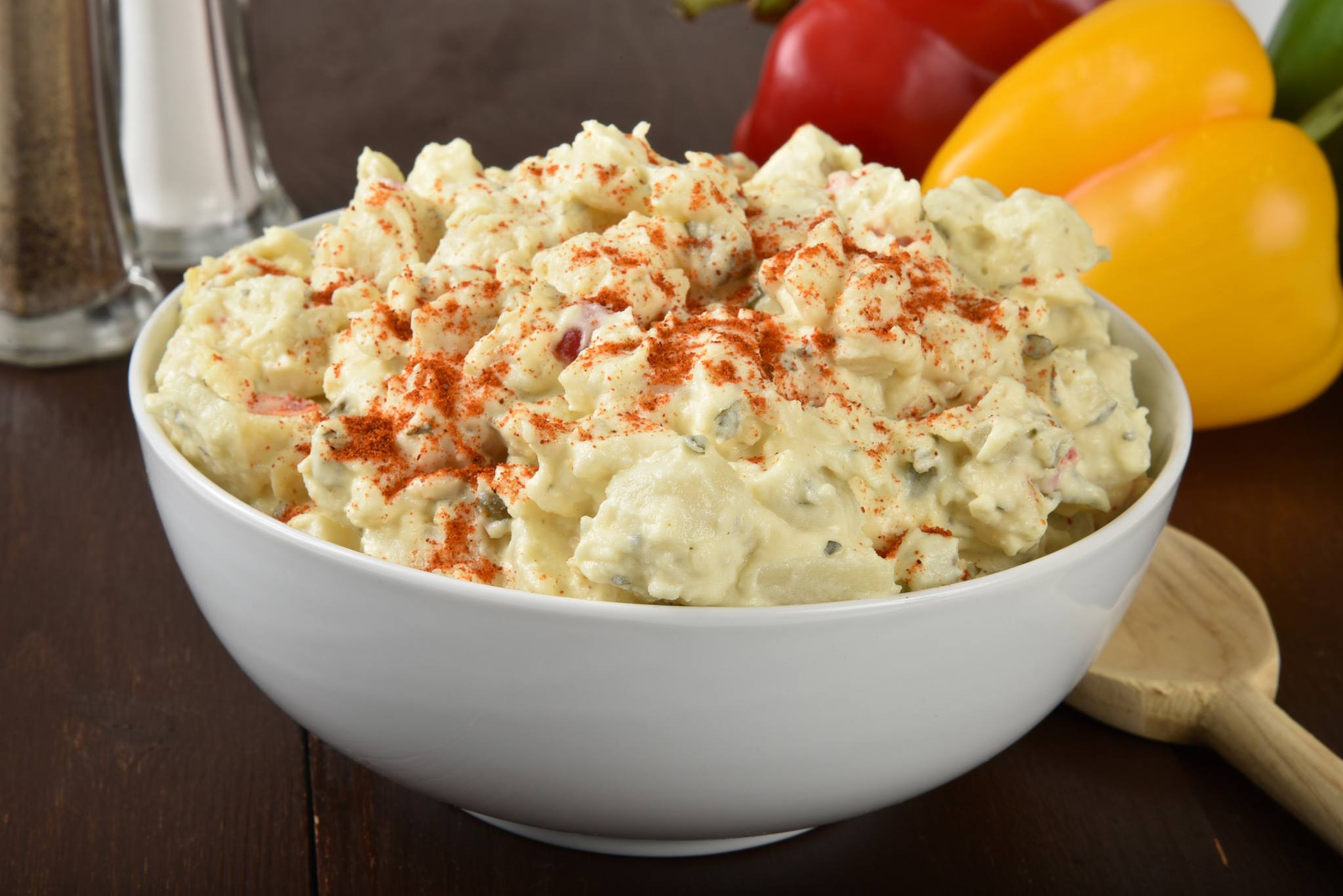 Grandma Brown's Potato Salad
I LOVED Grandma's Potato Salad and am so excited to find this recipe! It is crunchy and delicious all at the same time.
1

bag

Potatoes

7

large

eggs

1

medium

white onion

mayonnaise

amount to your liking

salt & pepper

amount to your liking
Peel potatoes and then boil until done (about 30 minutes on medium high).

Hard boil the eggs.

Let both potatoes and eggs cool to room temperature.

Dice the onion into small pieces.

When the potatoes are cool enough cut them up into small pieces. The smaller the better.

Cut the eggs and mash into the potatoes.

Garnish as you desire. Paprika tastes great with it!