"Les diners de Gala is uniquely devoted to the pleasures of taste … If you are a disciple of one of those calorie-counters who turn the joys of eating into a form of punishment, close this book at once; it is too lively, too aggressive, and far too impertinent for you."-Salvador Dalí
Gala Dinner: Salvador Dalí's Surrealist Cookbook
I recently toured the Dali's Ferran Adria exhibit. Widely celebrated for changing the landscape of gastronomy, renowned chef and restaurateur Ferran Adria changed cooking in the same way Salvador Dali changed art. The exhibition showcases Adria's culinary work with breathtaking images of his creations paired with their inspirations from the natural world, creative notebooks elaborating his innovative thinking, and tableware and serveware he designed.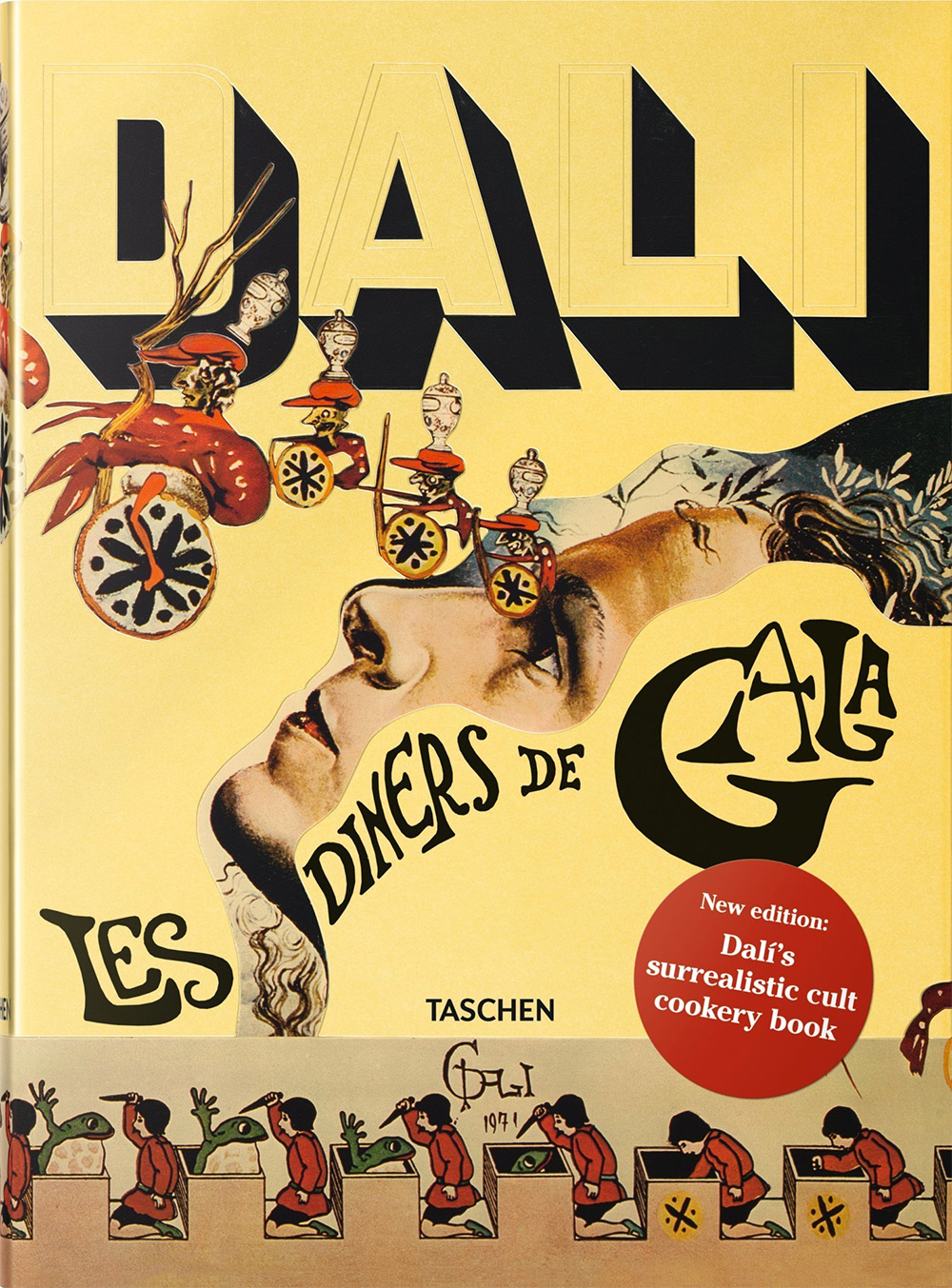 I remembered that Dali threw legendary parties, so I wanted to learn more about Dali's obsession with food and especially aphrodisiacs. I found this reprinted cookbook on Amazon. Published in 1973, the cookbook gives us a peek at the sensual and exotic elements at their fabled feasts.
Food and surrealism make perfect bedfellows: Sex and lobsters, collage and cannibalism, the meeting of a swan and a toothbrush on a pastry case. The opulent dinner parties thrown by Salvador Dalí (1904–1989) and his wife and muse, Gala (1894–1982) were the stuff of legend.
This reprint features all 136 recipes over 12 chapters, specially illustrated by Dalí, and organized by meal courses, including aphrodisiacs. The illustrations and recipes are accompanied by Dalí's extravagant musings on subjects such as dinner conversation: "The jaw is our best tool to grasp philosophical knowledge."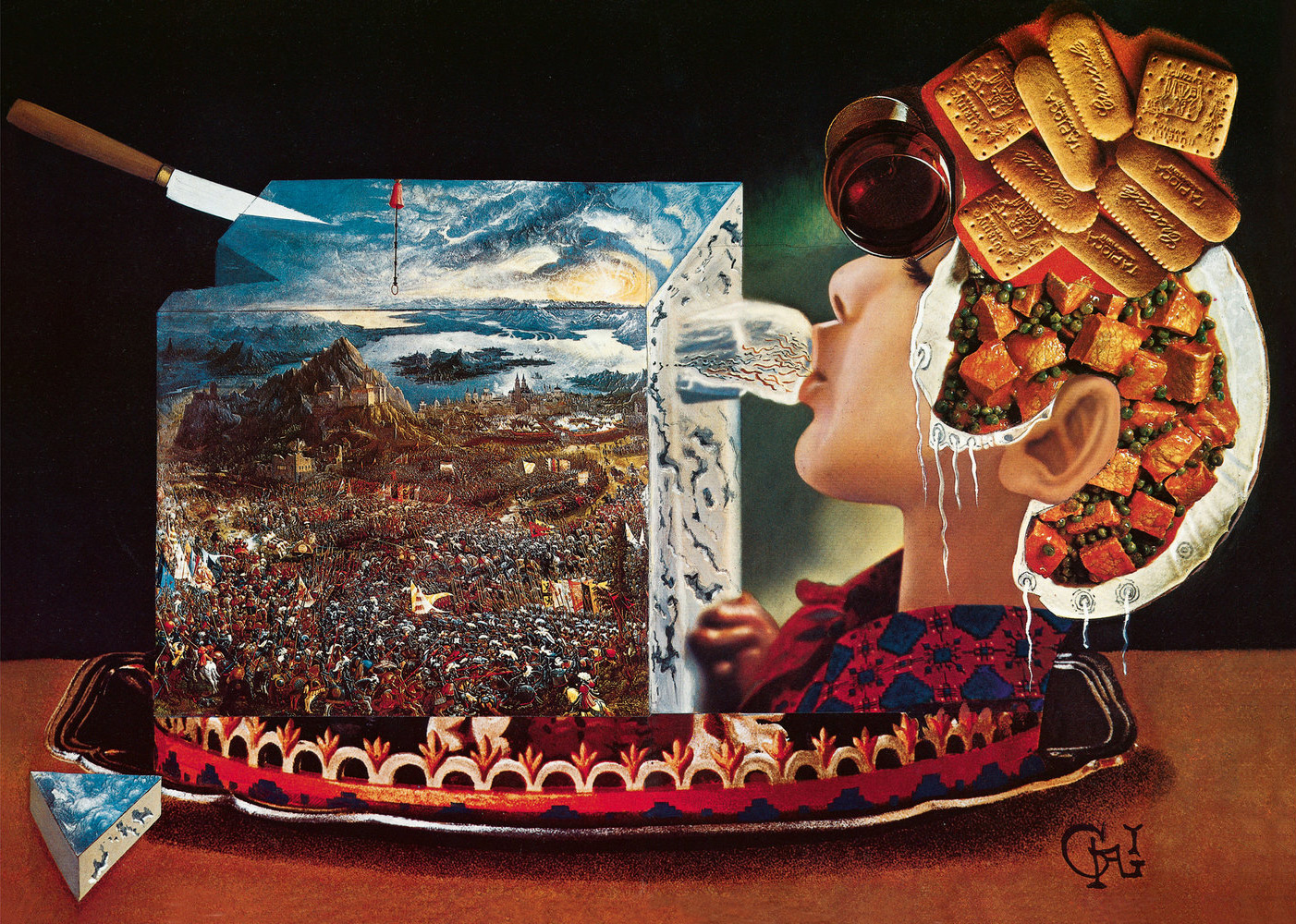 All these rich recipes can be cooked at home, although some will require practiced skill and a well-stocked pantry. This is cuisine of the old school, with meals by leading French chefs from such stellar Paris restaurants as Lasserre, La Tour d'Argent, Maxim's, and Le Train Bleu. Good taste, however voluptuous, never goes out of fashion. In making this exceptionally rare book available to a wide audience, TASCHEN brings an artwork, a practical cookbook, and a multi-sensory adventure to today's kitchens.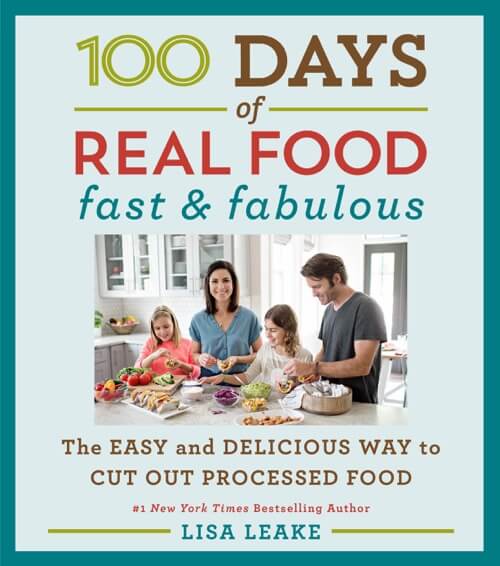 100 Days of Real Food: Author Lisa Leake tells us how to cut out processed food with real food without turning cooking into a daily ordeal. Her mouthwatering meals made with wholesome and familiar ingredients and these 100 quick-and-easy recipes and simple cheat sheets work for every family's busy lifestyle. (Sample recipe at the bottom of the page.) Get at Amazon.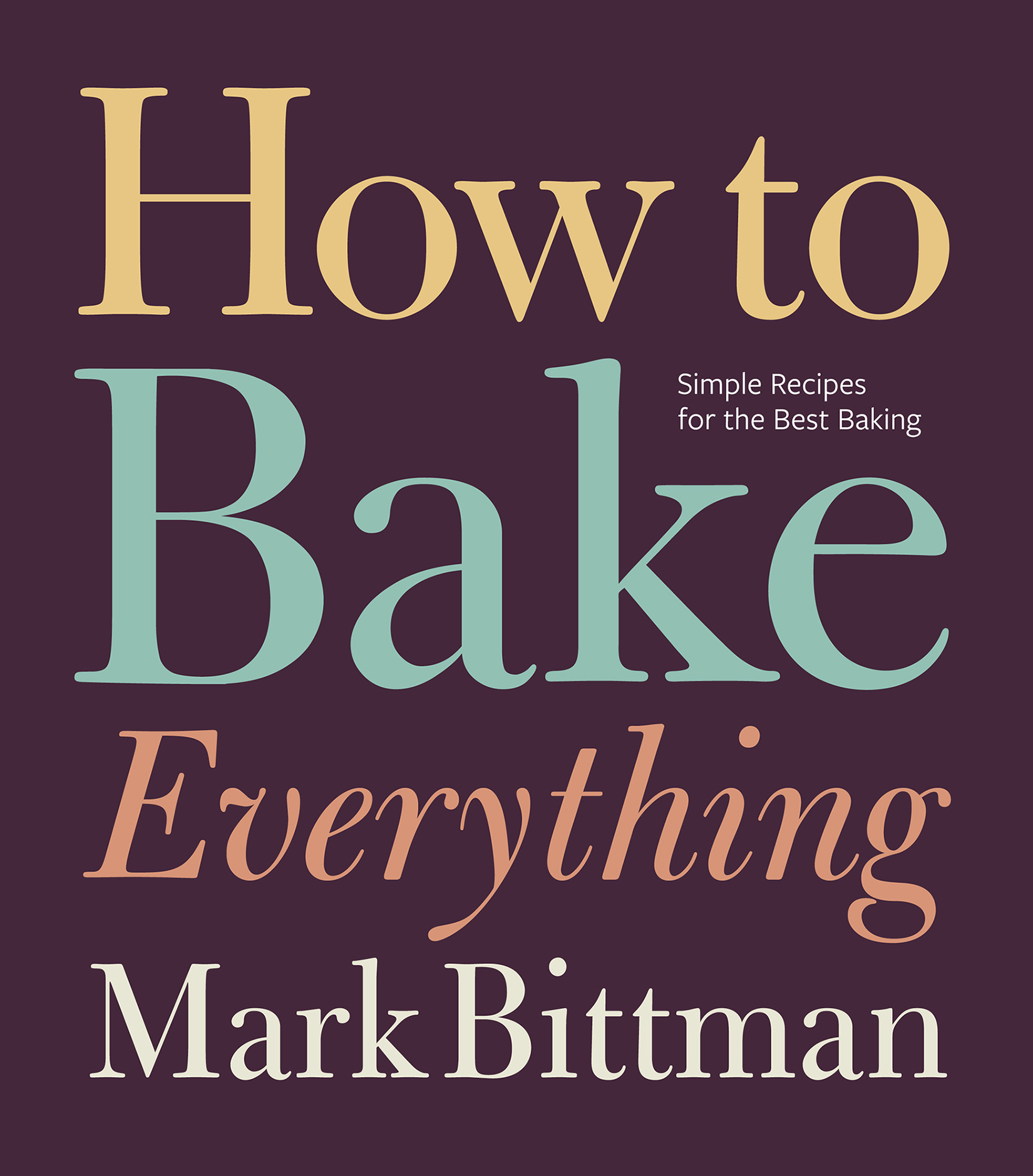 How To Bake Everything: I love Mark Bittman as much as I love baking. His simple, easy-to-follow recipes include American favorites (Crunchy Toffee Cookies, Baked Alaska) and new faves (Gingerbread Whoopie Pies) as well as international delights such as Nordic ruis, New Orleans beignets and Afghan snowshoe naan. Learn what equipment to buy and how to substitute ingredients and adapt recipes so they can become vegan, incorporate new grains, improvise tarts, or create customized icebox cakes using a mix-and-match chart. Get at Amazon.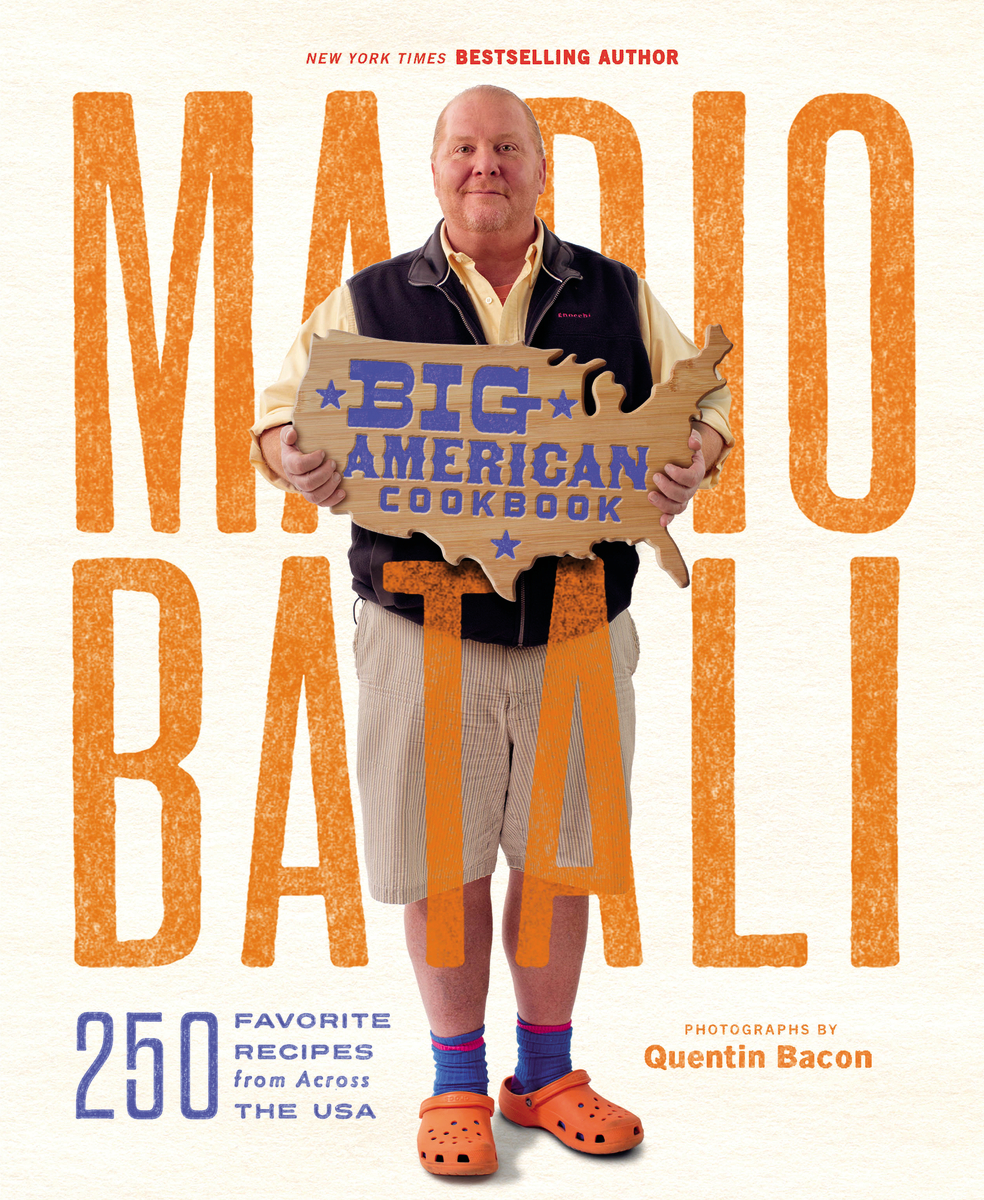 American Regional: Mario Batali took a very long roadtrip with Tampa Bay food writer Jim Webster. They discovered the secret to everything from the BBQ styles of Texas, the Smokeys and the Carolinas; to the seafood soups from Yankee Boston to the spicy gumbos of the Gulf Coast and the berry pies of the Pacific Northwest. Get at Amazon.
From page 218 – 100 Days of Real Food: Fast & Fabulous – Get the Book Here!
For years I claimed I did not like fish tacos, but I'm here to report that I've come to my senses. This is one of my husband's favorite dishes, so little by little (bite by bite of his) I warmed up to the idea. Now I'm excited to share this super easy version that's quick enough to throw together on any busy weeknight!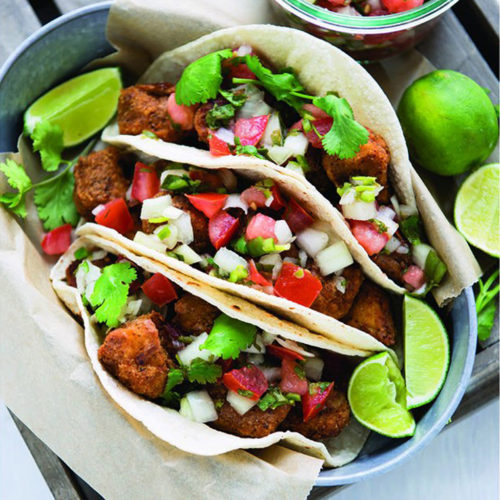 Easy Fish Tacos with Pico de Gallo
Ingredients
Pico de Gallo
1

medium (1/2 pound)

tomato

seeded and diced

½

cup

white onion

diced

½

serrano or jalapeño pepper

seeded and minced

¼

cup

Fresh Cilantro

chopped

1

tablespoon

fresh lime juice

1

pinch

Salt
Instructions
Fish
Prepare the fish: Mix the flour and seasonings on a plate. Dip the fish chunks into the flour to coat on all sides. Transfer to a clean plate.

In a large sauté pan, melt the butter over medium heat. Add the fish and cook until the fish is golden brown on the bottom, 3 to 4 minutes (depending on the thickness of the fish). Flip and cook until it is golden brown on the other side and the center is white, flaky and cooked all the way through, 7 to 8 minutes total (depending on the thickness). Add more butter to the pan if necessary to keep it from drying out. Squeeze the lime on top.

Serve the fish with warm tortillas and freshly made pico de gallo.
Notes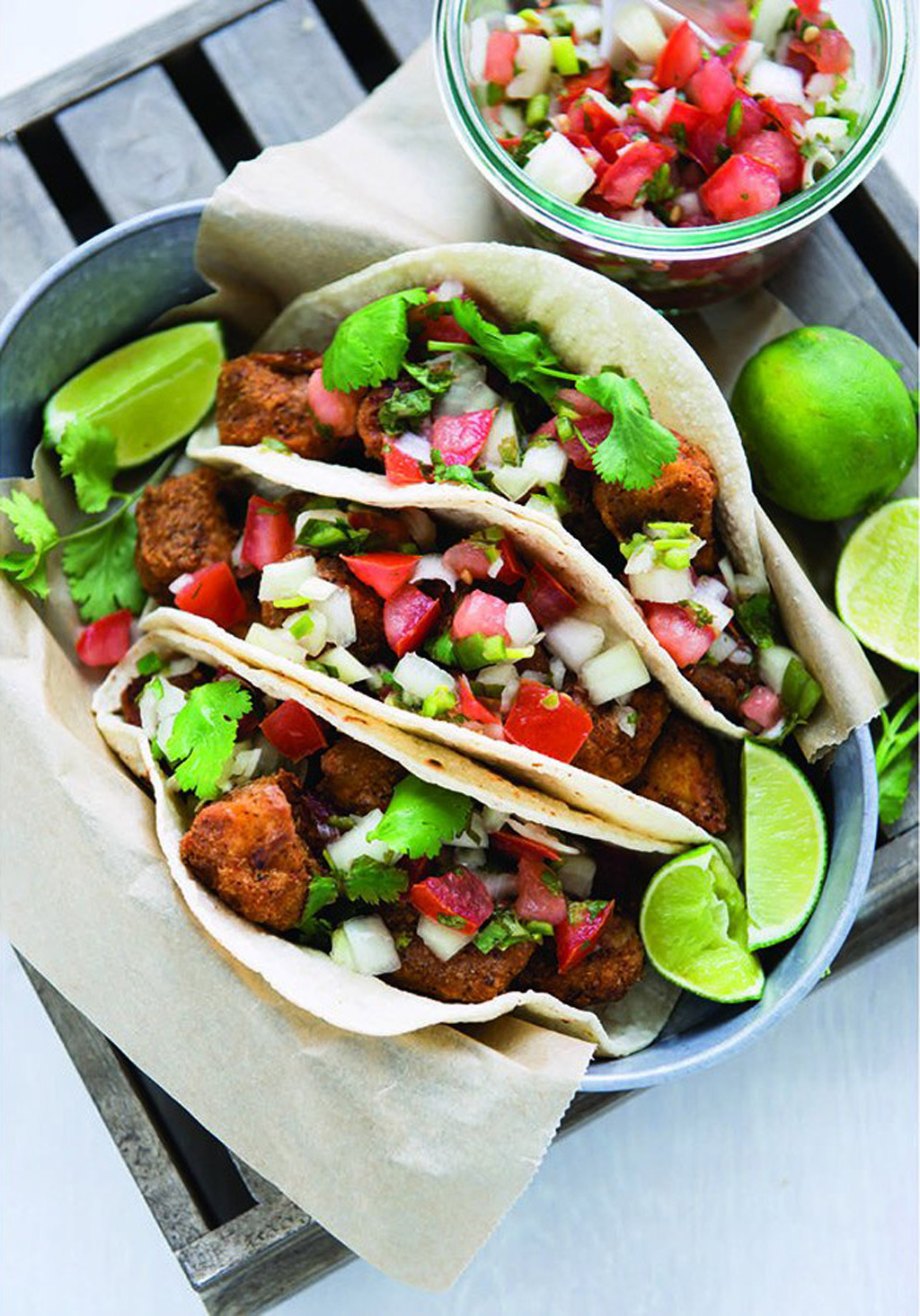 Great cookbooks by renowned chefs