St. Petersburg Foodies. It's one of those stories of a business that kind of started by accident. Our leisure and fun time activities inadvertently lead us here ... with some help from Facebook.
Kevin Godbee and Lori Brown came together in late 2013. They both had their own successful businesses—Lori in real estate, and Kevin in digital publishing—that afforded them a particular lifestyle.
Things they had in common that relate to this particular story; they are both Facebook addicts (Lori is way worse than Kevin), and they love food, fine clothing and style.
Why did Kevin and Lori get dressed to the nines and go out to dinner five nights a week?
Because they could.
It wasn't really to impress anybody, and it wasn't a calculated branding move ... but branding is what happened, at least in Downtown St. Pete and on Facebook.
Going out to eat 312 times over a year and a half, taking pictures of your food, yourselves and writing reviews and recommendations doesn't go unnoticed—even though it was just for fun.
We had inadvertently branded ourselves as local food and restaurant experts. We were getting texts, emails and private messages every week asking us for restaurant recommendations just from what we had posted on our own personal Facebook Timelines.
We even got included in the St. Pete Visitors Guide, published by The Chamber of Commerce.
We also enjoy cooking at home. We have been sous vide cooking since 2014. We learned about sous vide from Chef Jason Cline at The Birch & Vine where some of our favorite sous vide menu items reside. (Jason has since left and started his own venture.)
Here's what happened next.
In May 2015, somebody added us both to a Facebook Restaurant review group. At first, we thought, "Hey, this is great! We already take pictures of our food and post it on Facebook anyway!" Then we saw review requests for Longhorn Steakhouse, Applebee's, and ... we're not kidding here ... discussions about Publix sushi. No offense to any of those places, but they really don't need a review or a recommendation. We were out of there faster than a shrimp out of a wok.
We created our own Facebook Group where we could set the style and tone for content and discussions focused on local St. Petersburg restaurant foodie experiences. Soon after, we started another group for home cooking, which is also quite active. A year later we realized that the groups had become a valuable, influential resource for all of the members—even us!
Then the entrepreneurial spirit kicked in.
The next step in the evolution of our foodie publishing is this website. Facebook is big and the group is awesome, but there are also a lot of people that look for this kind of information elsewhere.
We are pleased to bring you restaurant reviews of the best local St. Pete restaurants done by local foodies, and providing restaurant recommendations to help you find the best eateries in St. Petersburg, Florida - and occasionally the surrounding area.
Here at St. Petersburg Foodies, we are about celebrating the great restaurants in our town. Every publication has their own style and tone. Negativity is not included in our style and tone. We are not food critics. We tell it like it is, but we do not bash or call out.
We have exclusive recipes, interviews with chef's, restaurant news, and more.
(Photo by Barry Lively)
You can read more about each of us below.

Lori Brown
I have lived in the Tampa Bay area for most of my life. But would never want to live anywhere else besides St Petersburg.  What an amazing thriving city we have!
I have owned my own businesses, and in my past careers I have set sales records in Pharmaceutical Sales and I'm a top performer in Real Estate.
I am a University of Florida graduate with a degree in Business Finance and love living in the Historic Uptown district of St. Petersburg. I am mom to a teenage son, long-haired female chihuahua, and a leopard gecko.... I think he's a boy. (Kevin kind of stole my dog though. He calls her his "little dawg".)
I'm also a foodie that loves to cook, and eat out at great restaurants.  Years ago, I even had my own food store (with my friend Lisa) in the location where Jimmy John's currently resides on 4th Street North just south of 9th Avenue North called Weekday Gourmet. I've also been to Napa and Sonoma on wine vacations eight times.
Kevin and I used to go out 4 - 5 nights a week and write reviews on our own timelines.  Because of this, I am always asked by people where they should go, what they should order, etc.  When we created the group it just seemed natural since we were already doing that.  I love to write and take photos, so it just all works.
Life couldn't be better!
 - Lori M. Brown, Co-Founder of St. Petersburg Foodies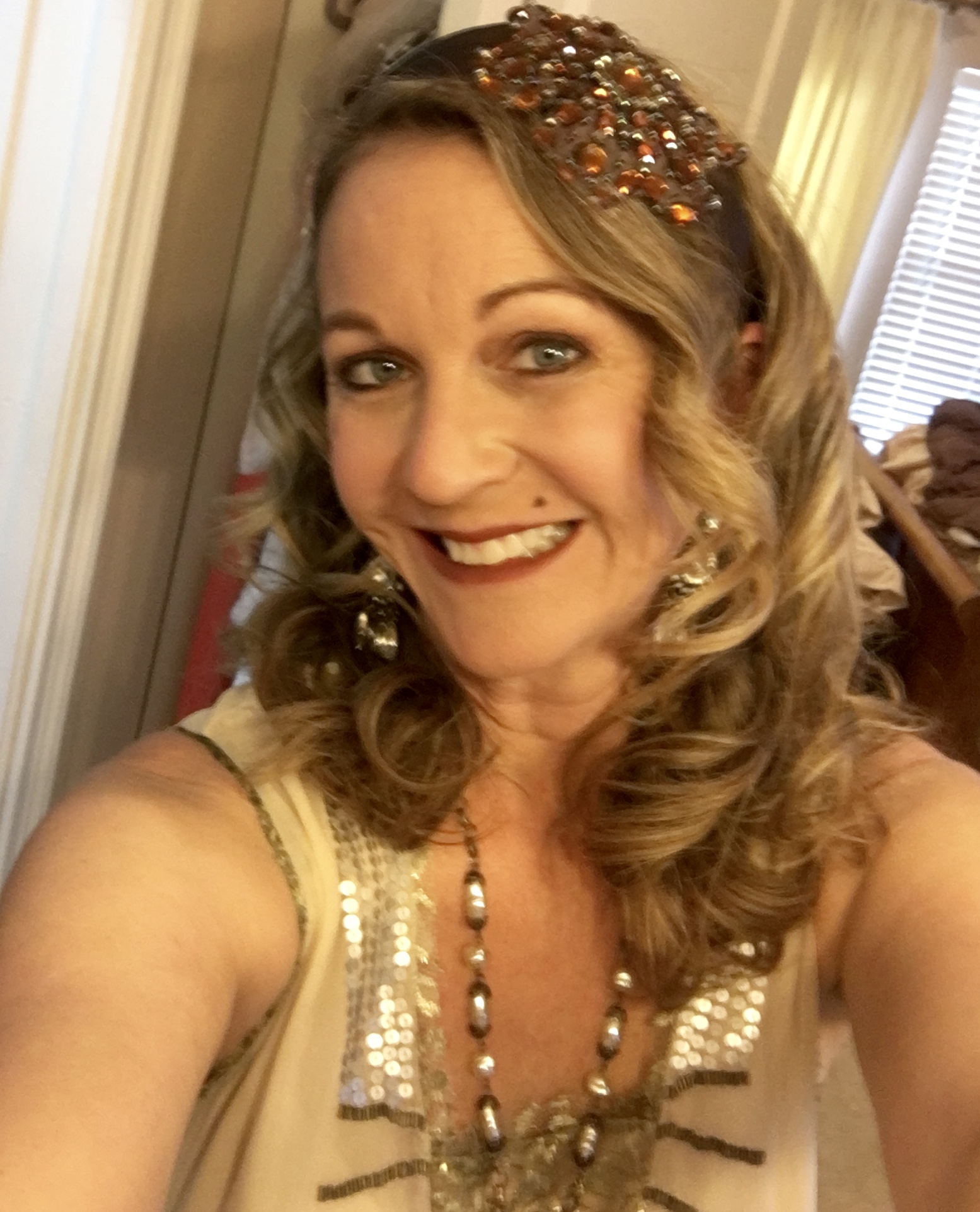 Kevin Godbee
Hi. I'm Kevin Godbee. Life is good. Why, you might ask? Well, I believe in living the best life you can, being happy, feeling good about yourself, and eating great food.
Here's a little bit of info on how I got here.
I started my career working in sales, marketing and advertising in the hobby products and educational toy businesses. I've called on small boutique stores as well as corporate giants such as Walmart and Disney World. I always worked hard, but liked to have as much fun as possible. Back then, my co-workers told me that I reminded them of Tom Hank's character in the movie, "BIG". This was because when I was in the office, away from customers, I would always play with the toys and act silly. Coincidentally, if you know the movie, you may appreciate the fact that I actually called on FAO Schwarz in real life, and danced on the floor piano just like in the movie.
The entrepreneurial spirit called in the early 2000s when I started my own Internet services business offering web design and search engine optimization (SEO). I've always been a "computer geek". I became an expert in SEO and traveled the country speaking at conferences. I love things that combine elements from opposite ends of the spectrum. Even though I was a code geek, I also dove into the creative side by producing a live online radio talk show every week that had over 10,000 listeners.
I am currently a successful magazine publisher (since 2009) and radio talk show producer (since 2012) in the digital world.
Throughout all of this time, I've always LOVED getting dressed up! I enjoyed putting on a suit and having my shoes super shiny. Then I started reading tons of books on men's style and the history of such. I initially took inspiration from executives that I worked for. Then, I was influenced by TV shows, like Mad Men. (I've actually interviewed one of the actors from Mad Men in a video interview.) I don't remember which one of my friends told me to watch Boardwalk Empire, but that really threw gasoline on the fire of my "statement outfit" wardrobe growth. Here at home, people just started calling me; "The Best Dressed Man in Downtown St. Pete."
I've always loved cooking. When I was 6-years old I wanted to cook. When my mom said that she was just running to the neighbor's and would be right back, I climbed onto the kitchen counter and found Lipton Instant French Onion Soup Mix. By the time my mom returned, I was stirring the pot on the stove, and proclaimed; "Look Mom! I'm cooking!"
In High School, I took three different cooking classes and got an A in each. After getting my first apartment, I used to cook 5-nights a week, and go out two nights. An old girlfriend from decades ago had a brother-in-law that was a CEO of a trucking company, and he used to entertain in Manhattan quite a bit ... and he started taking us along.
This was when I learned about gourmet food and fine wine. For a couple of years, Lori and I went out about 4-5 nights a week, but now we have a better balance of 50/50 between cooking at home, and going out to the amazing restaurants we are so lucky to have in our beloved Downtown St. Petersburg.
- Kevin Godbee, Co-Founder of St. Petersburg Foodies
  -----------------------------------------------
Office Mascot
Leila the Long-Haired Chihuahua & Foodie that likes people-food
July 7, 2007-July 12, 2017
The Best Dog in the World. You Will Always Be LOVED & DEEPLY MISSED
  -----------------------------------------------
St. Petersburg Foodies Contributors
Barry Lively
If you have been around Downtown St. Petersburg, you have probably seen Barry Lively in action. He photographs several clothing boutiques, restaurants, homes, individuals and all kinds of businesses. Many of the photos on this website were done by Barry including our entire day spent with Urban Restaurants Group, starting here.
Brittany Ranew
Born and raised in Mobile, Alabama, Brittany Ranew is a true Southerner at heart. She and her husband, Stephen, moved to St Pete a year ago, and since living here, she has immersed herself in the local culture and grown to love the unique city. She has a B.A. in Music with a minor in English from the University of Mobile. She is an avid fiction reader & writer and is currently seeking representation for her fiction novel. Her other hobbies include playing tennis, anything Disney related (especially the parks!), and having fun in the sun with Stephen and their two energetic golden retrievers, Piper and Parker. Read Brittany's reviews here.
Christopher Rafter
Chris Rafter is a fanatical home cook, tinkerer and [often unsuccessful] experimenter. According to his wife, he's a terrible cook, because he can never make the same dish twice. His culinary influences are Alton Brown, Chris Kimball and the Soup Nazi. He cannot stand Guy Fieri. He will always pull over for a roadside dive with smoke coming out of the windows and zero Yelp reviews. His favorite cooking methods are sous-vide, smoking, and drinking. He likes to eat out "when forced", by his lovely wife Diane. He spends his free time trying to score day-passes at Restaurant Depot on a never-ending search for fresh truffles and Italian cured meats. By day he is a technology executive, hedge fund consultant, husband, and dad to two boys, two cats, (only one of which he likes) (the cats, not the boys) and one Cavalier King Charles spaniel. Originally from Long Island, New York, he spent the last 16 years in Scottsdale, Arizona and recently relocated to Saint Petersburg. At publication time, Chris' recipe for Pasta Diane is ranking #1 in Google.
Denise Bisogno
I am a Jersey born & raised Italian girl-A Wife, Mom of three grown children, & a new Nonna - "Cooking is my love on a plate." I try to take old world Sicilian cooking passed down to me and add healthful organic alternatives where I can. I work full time so I weekend meal prep a lot. I entertain every weekend- so I have to be ready to put out a delicious table! My recipes reflect a lot of full flavor- a lot of garlic and a lot of love! For me La Famiglia e tutti , the family is everything!! See Denise's contributions here.
Davis Jasmin
Davis has done some excellent photography work for us, including the photos on the brunch at Gratzzi, Brick Street Farms, and IL Ritorno.
Gary Smith
I'm a graduate of Colorado State University with a Degree in Technical Journalism. After college, I lived in Vail, Colorado for 10 years, skiing, managing a bar and writing for the Vail Daily. High School in Honolulu, Junior High in Tokyo. Military brat. Earned my Real Estate license in 1988 and have been an investor, Realtor, husband and friend since I moved here. See Gary's foodies musings here.
Gina De Lucia
As a St. Pete native, I have loved watching this city grow into what it is today and can't wait to see what's to come as it continues to blossom. The only time I have left the "Sunshine City" was to attend Florida State University where I earned a Bachelors in Accounting and eventually became a CPA. So, it may surprise you that I have a bit of creative side and my true passion is food and travel. I love exploring Tampa Bay and writing about my experiences over at my Local Baysics blog where I feel truly connected with our lovely city and can express just how much I love where I live. In my spare time, you will often find me with my boyfriend and dog at a brewery or my favorite foodie destinations. Soon to be a resident of the Grand Central District and I couldn't be more thrilled!
Louie Spetrini
Louie Spetrini is the Managing Partner of Nueva Cantina.
He is a professional restaurateur and hospitality specialist with more than 25 years of vast experience in the industry and CEO of HospitalityIs. His extensive travels - coupled with an unusual and unique work history - have helped create and inspire an exceptional blend of creative flair and true passion for the restaurant and hospitality industry.
As part of opening and managing restaurants and venues, Mr. Spetrini has created numerous service, wine, and culinary training manuals, which are still used today in many of the restaurants. He also develops dishes and menus, inspired by his culinary travels and research.
Mr. Spetrini has consulted for many high profile restaurant openings including three in South Florida in 2013, including conceptually creating and launching the 23,000 sq. ft. Trio on the Bay in Miami Beach. In 2014, he opened and managed Sea Salt in downtown St. Petersburg's prestigious SunDial.
In July 2015, Mr. Spetrini opened Cocina Aqui Southwest Restaurant and Tequila Bar in Redington Shores' former Lobster Pot location. In December of 2015, Mr Spetrini sold Cocina-Aqui to pursue other culinary and hospitality ventures. See Louie's writings here.
Michelle Ferrer
Michelle Ferrer - Once a pediatric nurse, now a stay at home mom and food blogger at www.myvegtable.com. Often traveling, frequently eating, always thinking about food. Michelle has contributed some great recipes that you can see here.
Nanette Wiser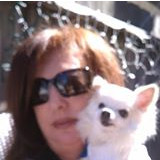 Nanette Wiser - A San Diego transplant to Tampa Bay, foodie Nanette Wiser's local and national culinary and travel musings have appeared in more than 500 magazines, newspapers, websites and on television. When she's not searching for the next great meal, inspired chef, food trend or sensational spirits for her blog "The Inquisitive Tongue", she's working as a journalist and multimedia content producer. An experienced marketing and public relations professional, she's passionate about social media, mobile apps and video as storytelling tools. You can see Nanette's work for St. Petersburg Foodies here.
Sarah Breen
New Floridian. Ex Carolinian and Louisianian with stints in NYC, SC, AL, CO, and NH. Mom of 2 boys. Foodie. Wanderluster. Lover of music and celebration. See Sarah's writings here.