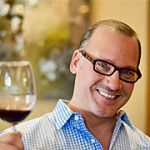 Kevin Godbee · Sep 13, 2016 · 2 min read
We Beg the Mercy of the Court for a Life Sentence Please!
Mark the date, as this wine pairing dinner will actually set you free!
Parkshore Grill & The Prisoner Wine Company Present
The 2015 Prisoner Release Wine Dinner
Date: Friday, October 28, 2016
Time: 6:30 Reception, 7:00 Dinner
$100++ per person
By reservation only: 727-896-9463
In the opinion of the St. Petersburg Foodies, The Prisoner Wine Co. crafts some of the best wines in the world, and Parkshore Grill's cuisine is the perfect exquisite match, especially when you have Chef Tyson Grant at the helm.
You know the old sarcastic joke; "It's a tough job, but somebody has to do it."? Well, we found out first hand that while quite a bit of fun and quite a bit of wine can be had, there is still some pressure involved. This is especially true when you are sitting with the Master Chef, tasting and sniffing wine and he asks you what type of food YOU think would pair nicely with the wine.
You want to know what I THINK, Chef!?!?! Apparently so. Lori and I were honored, humbled, and perhaps just a tad bit intimidated when Chef Tyson invited us to taste the new Prisoner wine releases and to help him craft the 5-course menu to go with the five wines. Yes please! Sign me up!
We swirled, sniffed, sipped, tasted and thought about which comestibles might marry well with each magical nectar. Chef reminded us that sometimes you match the wine with fare that has a similar flavor profile, and other times it's best to contrast the food with the essence of the wine. We used to think that bacon solved all problems, but found out that it didn't match with the merlot at all. It completely flattened it. Look at Lori's notes below where she wrote; "Bacon didn't work well". You will also notice that we changed the order of two of the wines.
What an amazing experience to sit with such an amazing chef and to have a hand in crafting the menu for this dinner!  Chef actually took Lori's suggestion on a Brûlée for dessert.  Of course he put his own artistic spin on the final confection and we are so excited to see this menu come to fruition.  The next step...execution.  We have no doubt that Chef Tyson will bring this menu to life in the pairing with these exceptional wines!
This is going to be one of the best wine pairing dinners of the year, and we hope to see you there on October 28th. Call now for reservations: 727-896-9463. Here is the menu.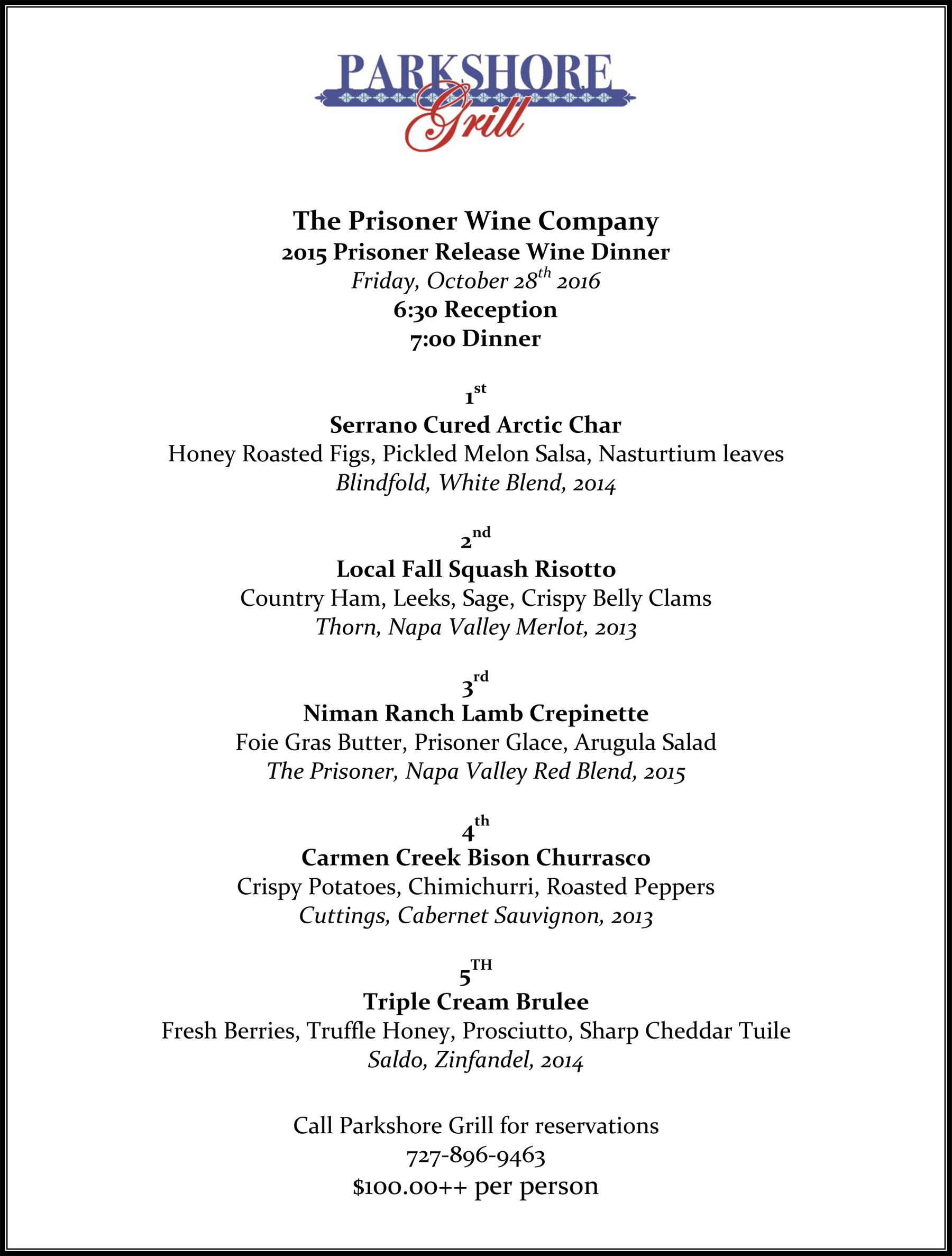 Lori Brown contributed to this article.
Photos by Angelina Bruno.
Open for lunch, dinner and weekend brunch with a fabulous weekend brunch menu. Steakhouse, fresh fish by night. Burgers, wraps, salads and panini by day. Private dining rooms available for parties. Come and see what the locals know and experience fine dining, service and ambiance at its best. You deserve it!
All natural, hormone and antibiotic free Niman Ranch Beef, Springer Mountain Farms chicken, fresh sustainable seafood and local organic produce, combine to give you and unforgettable dining experience
Feast outside overlooking the St. Petersburg waterfront or inside surrounded by mahogany, plants and waterfalls on World Famous Beach Drive in Downtown St. Petersburg.