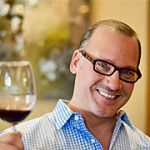 Kevin Godbee · Apr 5, 2018 · 2 min read
We had been hearing how amazing Selene is for around a year now, and we finally got to go a couple of weeks ago. They definitely lived up to their reputation.
The space used to be a Village Inn, and what a far cry from that since owner Nick Skiadiotis transformed it in January 2016.
He also owns Skidder's at the beach, Neptune Grill in Gulfport, and Craft Kafé at 6653 Central Ave., and its second location recently opened downtown at 200 Central Ave. Nick's son, Teddy, runs Craft Kafé. (Nick also has a couple of restaurants in New York.)
Suffice it to say, he definitely knows what he's doing. Nick mans the door and eagerly greets the guests, stately in his blue blazer. Speaking of blazers, we were going to a show after dinner, so we were dressed up in suit & tie, and dress. You can fit in fine here all dressed up, but you don't have to go to the trouble if you don't want to. Just don't wear your beach clothes. Go for the nice Tommy Bahama (without the huge, loud graphic on the back) or similar garb if you want to be relaxed-casual.
The service and the food is elegant, as was our server, Indya.
There were so many items on the menu that interested us, such as Oxtail, Roasted Quail, fresh Grouper, and Filet Mignon. We can't wait to go back to try more items.
We started with the complimentary hummus & bread. The hummus had the perfect amount of lemon, garlic, and olive oil, and was smooth and creamy.
Next, we had the Ahi Tostada - Ahi Tuna, wasabi, sesame, avocado mousse, crispy wonton, and mango pico.
It was quite enjoyable with the different textures and flavors complementing each other—crunchy, salty chips combined with sweet soft tuna and mango with the wasabi adding a little sting, and the avocado nicely cooling it off.
We also shared the Beet & Watercress Salad - red & gold beets, walnut ricotta cream, lemon EVOO, watercress, and pecorino Romano.
The beets and watercress made this salad refreshing and crisp, and the walnut ricotta cream and pecorino Romano balanced it out adding a little heft, saltiness and sharpness for a nice contrast.
Lori had the Pistachio Crusted Grouper - Fresh black grouper, baked with pistachios & herbs, served with lemon thyme blanc.
The Grouper was mild, buttery with large flakes and the pistachio crust added a wonderful crunchy and chewy texture with a sweet and mildly salty taste.
Lori said it was one of the best seafood dishes she ever had.
My entrée was the Lamb Shank - New Zealand lamb braised in white wine, root vegetables & stock, finished with lemon dill sauce.
The Lamb Shank was a gustatory delight. The meat fell off the bone just touching it with the fork. It was succulent, savory, and full of flavor.
Selene is definitely one of the best restaurants on St. Pete Beach.
Upscale restaurant & bar serving New American, Greek, and Mediterranean cuisine in a modern, minimalist space.