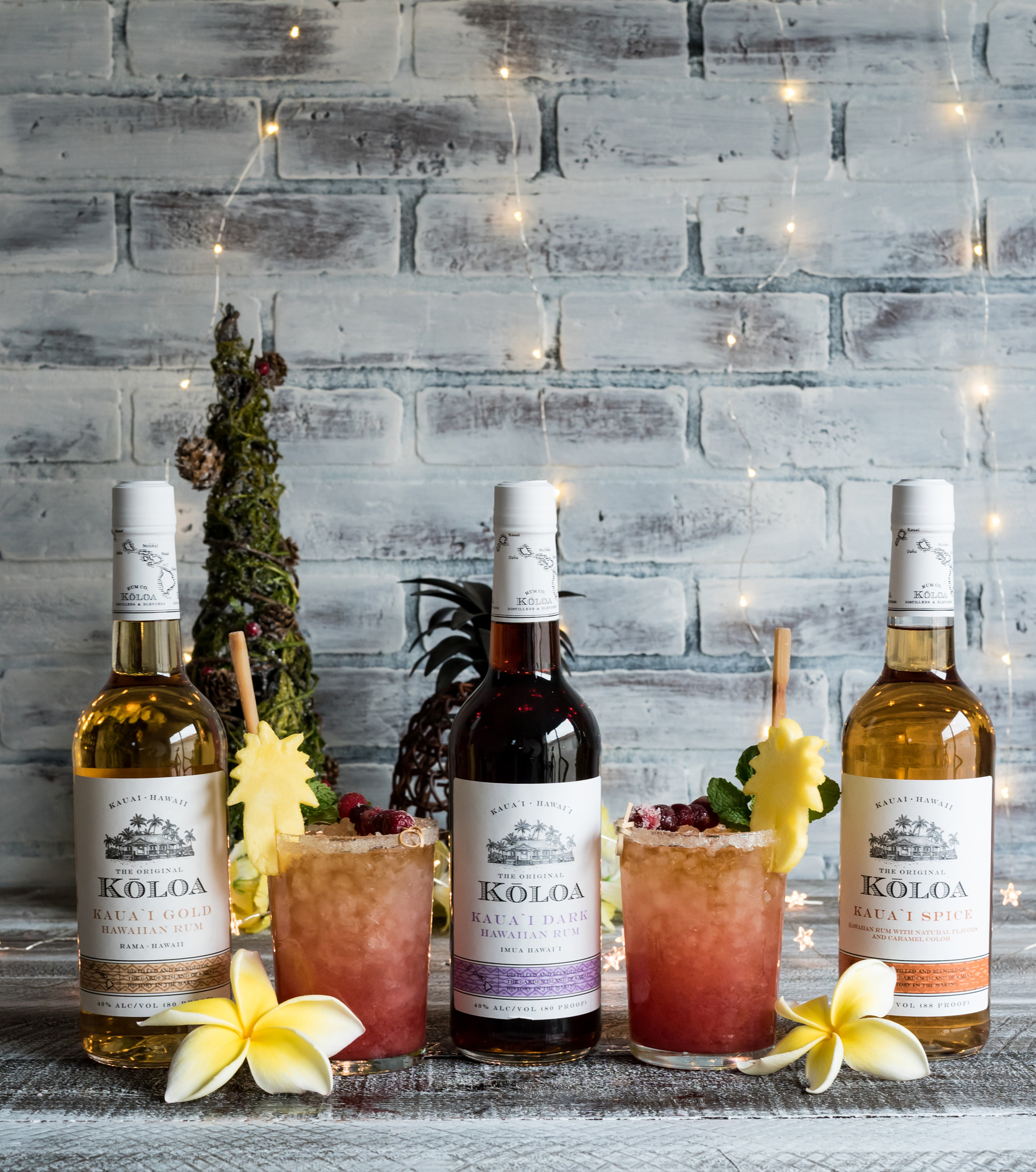 Toasting friends and family just get tastier with these amazing cocktail recipes from the upcoming sixth anniversary celebration of Clearwater Beach Uncorked, December 2-3, in a new location directly on Clearwater Beach (Right next to the official host hotel, Wyndham Grand Clearwater Beach), just south of Pier 60, Clearwater Beach.
From bubbly to vodka, hot toddies to cool sips, here are three concoctions we can't wait to sample. Make this your signature cocktail at your home or office party.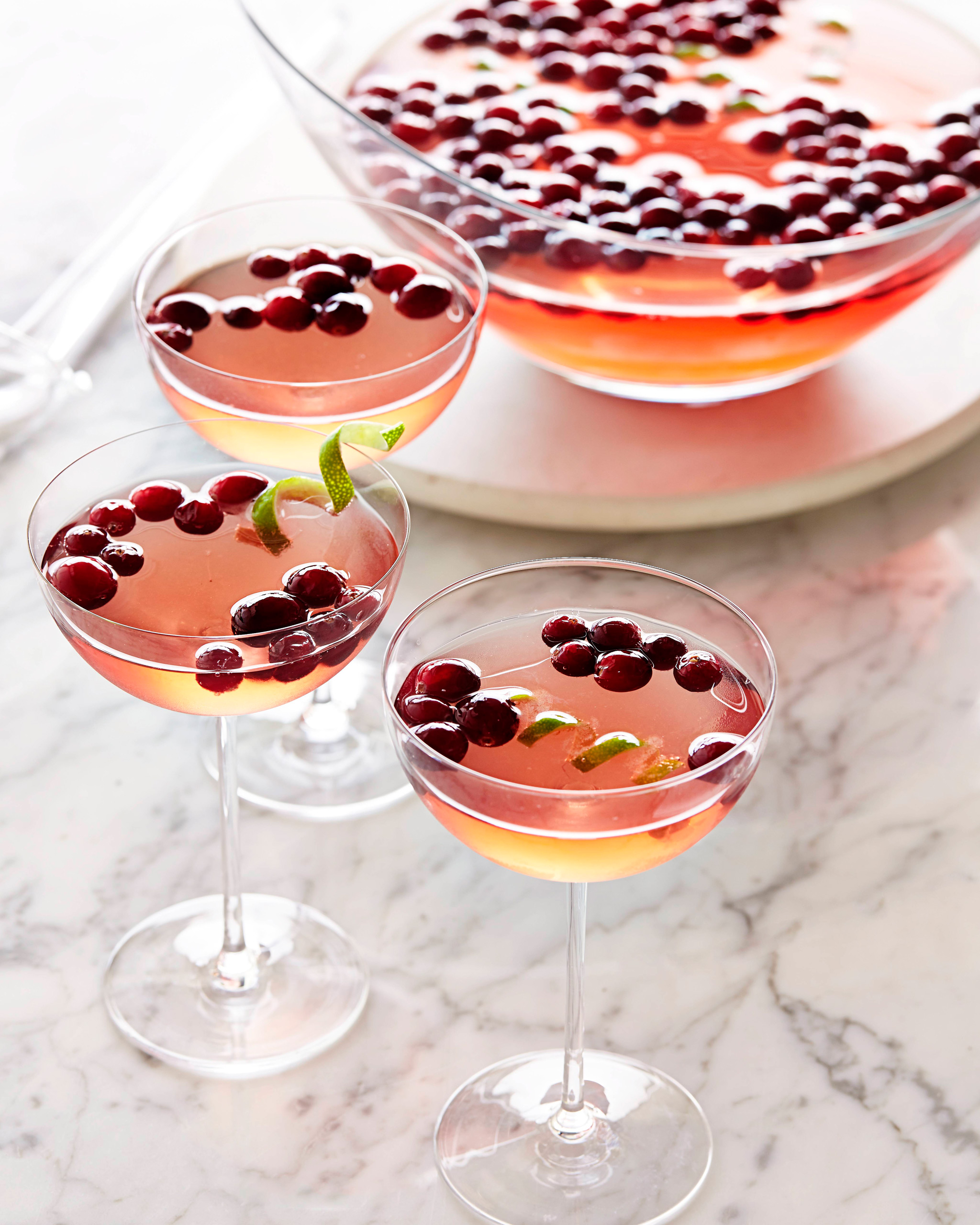 Chandon Winter Fizz
1/2 oz simple syrup
1 oz fresh lime juice
2 oz cranberry juice
3 oz Chandon Rose
Frozen cranberries
Lime twist
Combine the simple syrup, lime juice and cranberry juice in a rocks glass. Stir. Add ice and frozen cranberries. Top with Chandon Rose. Garnish with lime twist.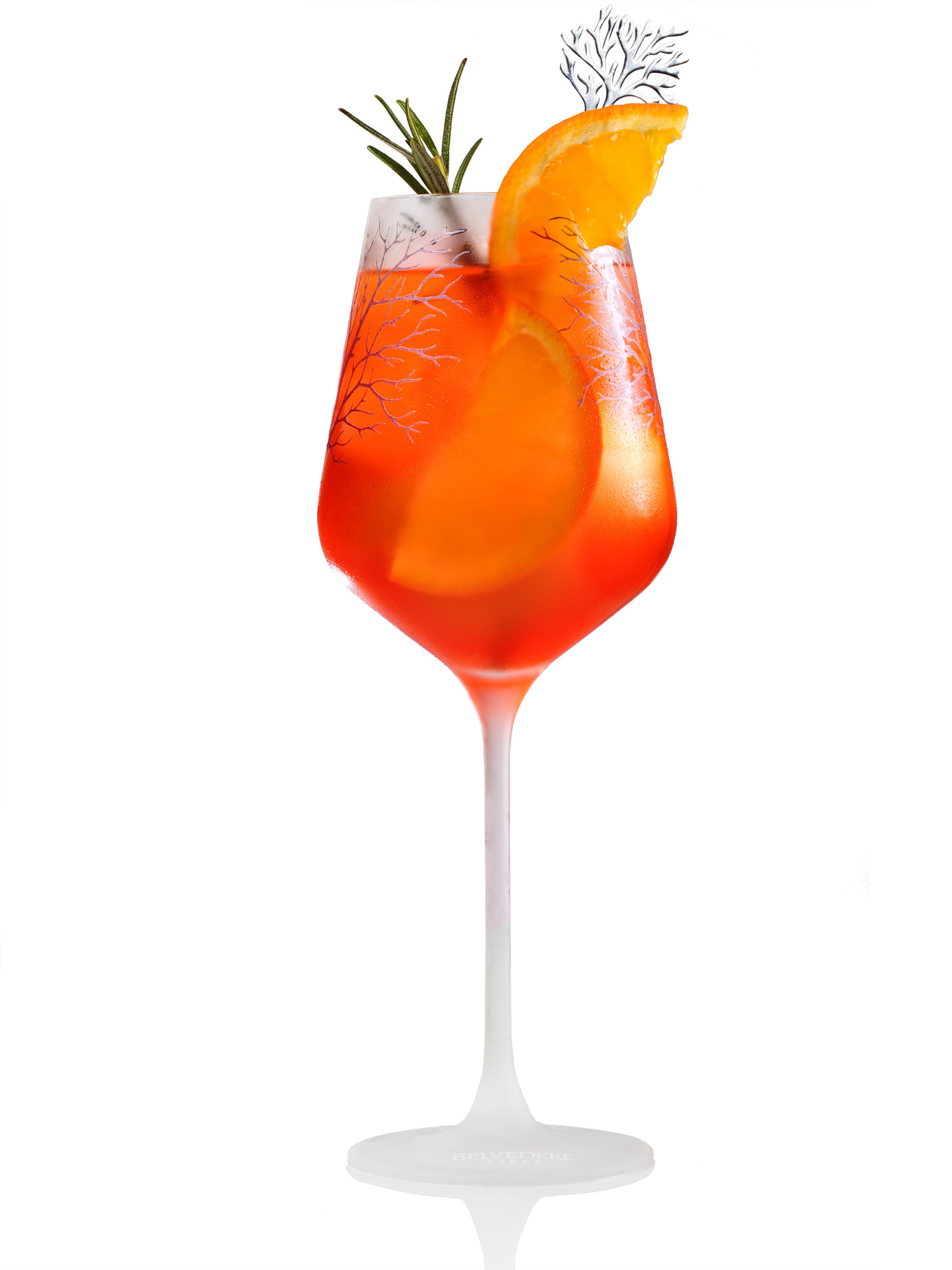 Belvedere Vodka Red Spritz
1.5 oz vodka
1 oz bitter aperitif
2 orange wedges
1 sprig of rosemary
Combine all ingredients in a wine glass over ice. Top with equal parts of sparkling water and tonic water.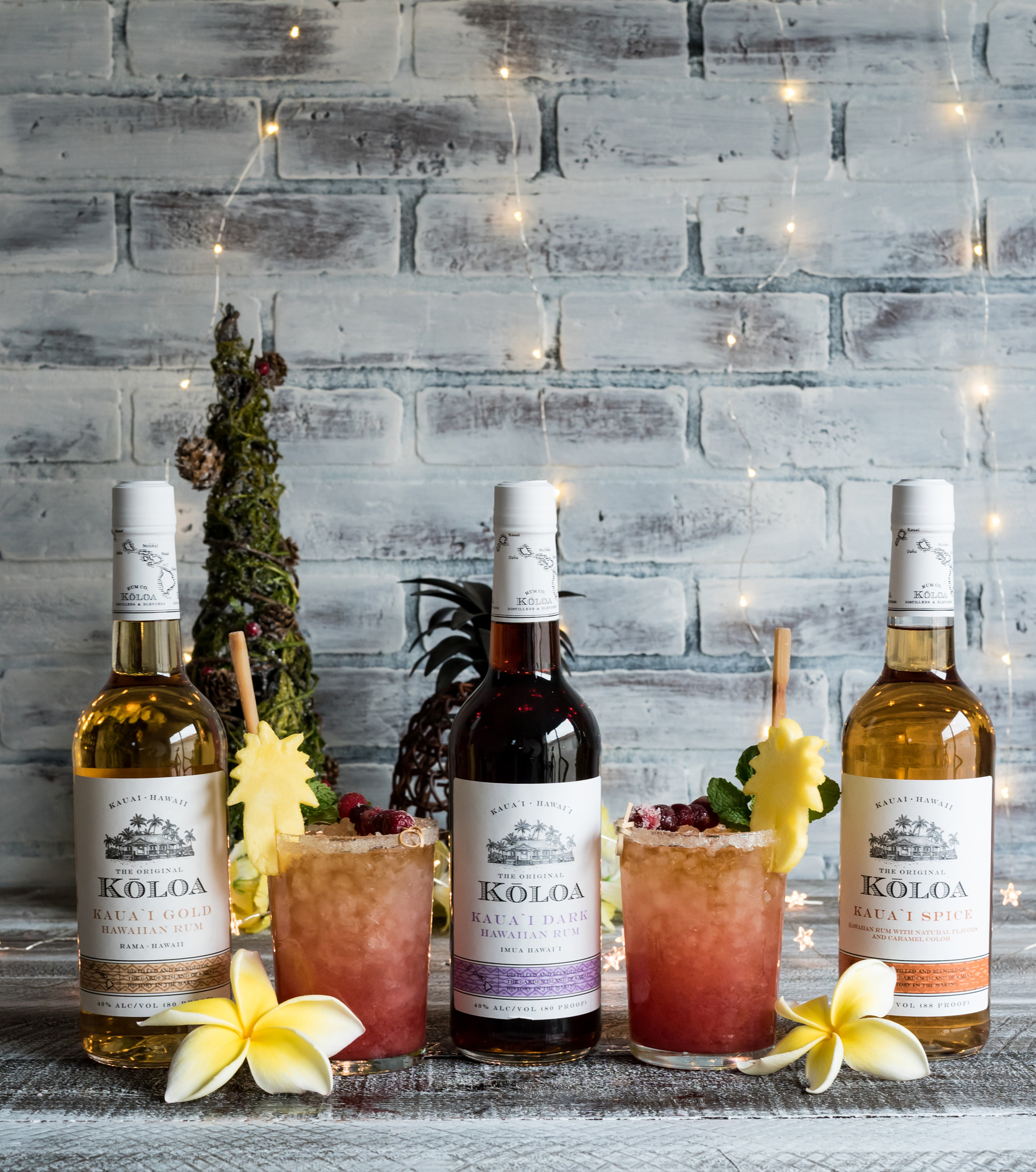 Mele Kalikimaka Mai Tai (Christmas Mai Tai)
2 ounces Koloa Gold Rum
2 ounces Koloa Spiced Rum
1oz orange curacao
1 oz Orgeat
2 ounces lime juice
1 1/2 ounce pineapple juice
1 ounce cranberry juice
1/2 ounce concentrated simple syrup**
6-8 drops Tiki Bitters
1 oz Koloa Dark Rum
Garnish
Simple Syrup
Sugar ( Koloa Coconut Rum Sugar)
Sugar Cane Swizzle Stick
Sugared Cranberry Skewer
Mint
Pineapple slices ( cut into shape of pineapple if desired)
Fill two large rocks glasses all the way with crushed or pebble ice. Add the gold and spiced rums. Add the remaining cocktail ingredients to a cocktail shaker with ice, shake until well chilled then divide between the glasses. Float a little dark rum on the top of the drinks then garnish with the pineapple, sugared cranberry skewers, sugar can swizzle stick and a large sprig of mint. Serve immediately
About Uncorked: Uncorked celebrates the Bay area's most renowned chefs, restaurants, and breweries in a culinary showcase served with 180-degree Gulf of Mexico views. The event is the west coast sister of the new Cocoa Beach Uncorked, which debuted in June and was dubbed one of the best food, wine and beer festivals on Florida's East coast. Tickets and details are available online at ClearwaterBeachUncorked.com.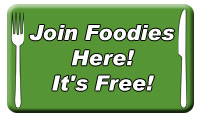 Written by Nanette Wiser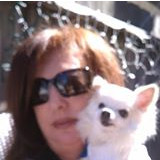 A San Diego transplant to Tampa Bay, foodie Nanette Wiser's local and national culinary and travel musings have appeared in more than 500 magazines, newspapers, websites and on television. When she's not searching for the next great meal, inspired chef, food trend or sensational spirits for her blog "The Inquisitive Tongue", she's working as a journalist and multimedia content producer. An experienced marketing and public relations professional, she's passionate about social media, mobile apps and video as storytelling tools. Catch her up on your best bet for good eats at wisernan@aol.com.
View all posts by: Nanette Wiser
Comments are closed
#stpetersburgfoodies #stpetefoodies
Recent Posts
September 17, 2021

Prepare to Have Your Taste Buds Blown Away at Mullet's Fish Camp & Market

The extensive seafood-focused menu at Mullet's Fish Camp & Market is just the start. Situated on an old fish camp from 150 years ago, the seafood theme is reflected as much on the plate as in the interior and exterior. A visit to Mullet's will give you that nautical vibe with unique decor, vibrant picnic tables, a cozy coastal interior and of course the iconic merman. Brian Rose and Nick Brown joined forces to create this incredible spot both bringing experience and flavor to the table. Everything from the thoughtful seasonings and sauces to fresh cocktails, the details and dedication do not go unnoticed. I was able to chat with Brian for a bit on both visits and this guy is awesome. He's so passionate about the quality of food they're providing and he said he wanted to create a menu based on recipes he makes at home. We are so lucky he's sharing these insane flavors with us. While eager to try the fish tacos that everyone's buzzing about, we ordered a cocktail and appetizers to start. What a way to win us over. The cocktail menu is split between original mixes, classics, mules and frozen concoctions. They also have wine, beer and seltzers. My drink, No Diablo, was smoky and delicious with Mezcal, pomegranate syrup, lime, spiced ginger puree and ginger beer. The Mai Tai was enjoyed by my Aunt and had a nice refreshing kick to it. I look forward to trying more cocktails as I learned that the ingredients are all made in house and I certainly love a fresh sip like that. Roll your sleeves up, it's time to get messy with the absolute BEST wings in St. Pete. When wing cravings hit, they hit hard, and now I know where my go-to spot is for the sauciest, most delicious, fall off the bone wings in St. Pete. Mullet's does not mess around here with their Signature Smoked Wings. They smoke them right outside every single day. The quality is just impeccable and beyond scrumptious. I will be telling all of my wing aficionado friends about these wings. We ordered them in their House Merman Sauce which is a Carolina Gold style sauce with a major cajun kick. You'll choose your style from Dry Rub, House Merman Sauce, Signature Dirté sauce, or Classic Buffalo. The blue cheese is also something I must rave about. A side of this cooling, blue cheese for dunking will surprise you and here's why… I hate blue cheese but this house made blue cheese at Mullet's is out of this world. It's the perfect consistency and has a smooth taste to it. You can't go wrong with the ranch either. Do yourself a favor and order the wings, believe me you'll leave so happy. Mullet's boasts another fantastic starter, the Peel N Eat Shrimp. You can get them in the OG style or Mullet's. Once our server said that Mullet's Style is spicier we didn't hesitate to order them. The giant shrimp come in a simmering spicy sauce with their "Florida Man" citrus herb butter and bread for soaking up every last ounce of sauce. The Florida Man sauce has a sweet, citrus kick with herbs, lots of butter and is very addictive. The fish tacos have been a popular topic in our Facebook Group. I would have ordered these either way as I love the crispiness of a good fish taco. Mullet's has pretty much mastered these as well. First you decide what fish you'd like between Gulf grouper, mahi or shrimp. Then you pick the style, either The Florida Man, The Bobby Lee or The Joe Dirté. See the descriptions of each below. To finish it off, then you order a side. The Joe Dirté styled tacos are what I ordered and they were wonderful. The cajun gave it a little spice and the house slaw cooled it off with a refreshing crunch. The cajun fries were crispy and seasoned so well. Our server brought us out a side of The Joe Dirté sauce for the fries and what a move that was. If you love condiments as much as I do, then be sure to order some of this sauce for your fries or extra smothering on the tacos. Similar in flavor, but on a sandwich, the Gulf Grouper Sandwich with The Joe Dirté Style and Cajun Fries is a great go-to order. My (soon to be) sister in law ordered this and loved it. The fresh Gulf grouper comes in between a garlic toasted brioche bun and can be prepared any style you want. I'd say this is high up on the list for delicious grouper sandwiches in St. Pete. We all kept raving about the fries, so trust us, order the cajun fries. The Merman's Creamy Cajun Pasta caught our eye. This dish is a warm and creamy bowl of penne pasta tossed in an alfredo sauce with a cajun kick, topped with diced tomatoes and green onions. We added shrimp too. The combination of the creamy alfredo sauce with the zesty cajun seasoning was wonderful. I'd be lying if I said I didn't take a nap after consuming this. The comfort and creaminess put me right into a major food coma. As I mentioned before, the vibe is very beachy and relaxing. Over the weekend, they had live reggae music that was so enjoyable. Oh and if you bring your fantasy football obsessed brother along, don't worry they have TVs at the bar for Sunday football. The staff is beyond friendly and will gladly help you out with menu suggestions. They're so personable and make you feel like you're a part of the community here.

September 9, 2021

Cast Iron Skillet Buffalo Chicken Pizza Recipe

Football season is back and let's face it, we're all excited. Chalk up a win during game day with a Cast Iron Skillet Buffalo Chicken Pizza that'll keep you wanting more. Why use a cast iron skillet, you ask? Well, why not. We all know that a well-seasoned cast iron skillet makes most everything that much better, so why not pizza? Break out your most seasoned skillet that is approximately 9-10″. If you don't have a cast iron skillet, no big deal – use a pizza stone or baking sheet as you normally would. Okay, let's talk ingredients. Everything needed to make this pizza can be picked up at Rollin' Oats. I especially love that their store is loaded with healthier options, even when it comes to pizza. For instance, Simple Mills Pizza Dough Mix and Primal Kitchen's Buffalo Sauce and Vegan Ranch. Regarding spice level, this ranks right around a four or five, so it really isn't a ton of heat. You can easily adjust the heat level of this 'za by adding more Buffalo Sauce to the base of the Pizza and or finishing the pizza with Buffalo Sauce as it comes out of the oven. Also, you don't have to use Mozzarella cheese. Feel free to use Cheddar instead, or perhaps a combination of both. Cast Iron Skillet Buffalo Chicken Pizza Cast iron skillet pizzas further support the argument that everyone should own a cast iron skillet. Make this pizza in your most seasoned skillet in order to yield ultimate flavor. Cast Iron Skillet 2 cups Chicken (Cooked and shredded)1/2 cup Buffalo Sauce (I use Primal Kitchen from Rollin' Oats. This is to be mixed with the shredded chicken.)1/4 cup Buffalo Sauce (To be used as the sauce)12 oz Pizza Dough (Homemade or store bought)1/4 cup Semolina Flour1/2 cup Shredded Mozzarella (Low moisture is recommended)1/3 cup Blue Cheese (Crumbled)1/4 cup Red Onion (Diced)1/4 cup Green Onion (Minced)1/4 cup Celery (Diced)1/4 cup Ranch (Like Primal Kitchen Vegan Ranch)1 tsp Olive Oil Place a 9-10" cast iron skillet into the oven on the middle rack and preheat oven to 500F. Combine cooked, shredded chicken with 1/2 cup of Buffalo Sauce.Rub Olive Oil all over dough. Add Semolina Flour to a clean work surface and carefully stretch dough out until you have roughly a 9-10" circle. Remove hot skillet from oven and carefully lay stretched dough inside the pan.Add remaining 1/4 cup of Buffalo sauce and carefully spread evenly over the surface of the dough with the back of a spoon. Sprinkle with a couple pinches of salt. Disperse half of the Mozzarella cheese over the sauce, followed by the shredded chicken in Buffalo sauce, onion, then the rest of the Mozzarella. Top with blue cheese crumbles.Place pizza into the preheated oven for 20-25 minutes or until crust is golden and prepared to your liking. Remove pizza from oven.Finish pizza by drizzling the Ranch evenly over the top, followed by the diced celery and minced green onions. Slice and serve with more Buffalo sauce and Ranch as desired. Main DishAmericanBuffalo Chicken Pizza, Cast Iron Skillet Pizza, Pizza

When The Lure Ono originally launched in December 2020 they paid homage to the location's former tenant, Central Melt. They concentrated on creative versions of grilled cheese. The word ono means delicious in Hawaiian. The interior vibe and the original menu took inspiration from Hawaii as well with items like grab & go sushi, and Spam sliders. They have now revamped the menu to focus on Mexican Street Food, while keeping a few of the favorite sandwiches. Lori, Haley and I recently spent part of an afternoon working our way through the menu. It's a quaint space with counter service, and takeout. To sum it up, the Lure Ono has all of the crowd favorites with all of the most sought after proteins (and vegetarian options), and all of the popular incarnations. They have carne asada, birria style beef, carnitas, tinga chicken, spiced shrimp, bronzed red grouper, and Impossible meat. Preparations include burritos, quesadillas, bowls, and of course tacos, which you can get "gringo style", or Mexican style. Gringo style is lettuce, tomato, and cheese, and Mexican style is cilantro and onions. You also have a choice between soft flour or soft corn tortillas. All of the food is pure comfort and bursting with flavor. The meats are juicy and flavorful with the topping fresh and bright, and the seasoning is spot on. Here are some of the items we had and loved. Carnitas (pulled pork) Taco (Photo by Haley Haman) Carne Asada – seasoned flat ironed steak. Tinga Chicken – shredded roasted chicken, chilis, tomatoes adobo, onions. Smashed Burger Melt – organic grass-fed angus chuck, pepper jack cheese. Quesabirria – Birria style cooked beef folded into a corn tortilla with melted cheese. Served with a side of consomé for dipping. Topped with cilantro and onions. The Rich Ono – pulled pork, pepper jack, munster cheese. (Named in honor of owner Tom Golden's late business partner, Richard Alday.)

I noshed on a handful of scrumptious bites at The Nosh Pit and I seriously can't wait to go back. Along with deli classics, you'll also find fresh soups and salads, tasty sides, New York deli meat, and so much more. It's the perfect lunch spot and although you have to travel outside of DTSP to visit, it's well worth it. From the same owners as The Wheelhouse, The Nosh Pit brings a New York Jewish deli to life here in the Burg. The food is fresh, the staff is friendly, and the tables are full. Fun fact, they source their meats directly from New York. It doesn't get much better than that. Before I dive into it, I have to share a story. Kevin, Lori and I were messaging the other day and Kevin mentioned that the corned beef sandwich at The Nosh Pit is the talk of the town, according to our St. Petersburg Foodies Restaurant Reviews Facebook group. Apparently, everyone says they have the best corned beef sandwich in St. Pete. As we're talking about it, Lori and I both admitted that we have never had a corned beef sandwich. Being from the New York area (New Jersey), of course, Kevin has, but he hasn't tried one at The Nosh Pit…yet. He was actually shocked that neither Lori or I have never had a corned beef sandwich, and warned us to not admit that to anybody. Surprisingly enough, there's actually never been a review or mention of this popular sandwich from any place on our website until now. I'm happy to announce that the tender, flavorful, and iconic Corned Beef Classic at The Nosh Pit is indeed amazing. Naturally, I ordered two and they were prepared differently. The one I quickly scarfed down was the Corned Beef Classic on rye bread with deli mustard. You can also add cheese if you please. For my side, I ordered the Shoestring Fries and New York Style Potato Salad which is a mix of creamy mayo, vinegar, onion purée, parsley, carrots and seasonings. Every bite was amazing. The fries were perfectly crispy and an easy side to much on in between bites of the corned beef sandwich. Aunty Karen ordered a Corned Beef Reuben which is topped with Swiss, 1000 island dressing and kraut with Greek pasta salad as her side. You have a third option of ordering the corned beef Rachael style which is topped with Swiss, 1000 island and slaw. This classic hit all of our cravings with smothered Swiss cheese and saurekraut. The Greek pasta salad was really good too with just the right amount of dressing and toppings. In addition to the classics we all know and love, they have a St. Pete inspired sandwich menu section as well. Some familiar sandwich names include The Sunken Gardens, Pass-A-Grilled Cheese, The Coliseum and more. The Dali caught my eye because anything and everything with prosciutto always sounds good to me. The Dali sandwich has prosciutto, roasted red pepper, melted manchego cheese and roasted garlic aioli on a pressed hoagie. Each bite got better and better as I neared the end. The flavors from each ingredient paired so nicely with the next. I ordered this with a side of classic Mac salad. The creaminess is unmatched. For all my salad lovers out there, The Nosh Pit has a huge menu section just for you. The Upstate Chicken Salad has romaine lettuce, blue cheese crumbles, buffalo grilled chicken, onion, carrots and celery. This salad was huge and even when shared between two people, there was still some leftover. The smothered buffalo chicken was tasty with a little kick and I really enjoyed it. The other ingredients that made up this salad were very fresh and vibrant. The piping hot matzo ball soup at The Nosh Pit was incredible with a savory broth and two light and airy matzo balls. This bowl of soup is ridiculously good down to every last slurp. Who doesn't love a crisp chip? I have a hard time resisting chips, there's just something about a salty crunch that I can't say no to. These addicting house chips were light, crisp and salted in the best way. I'd recommend ordering these as your side if you too love chips. The Poblano soup of the day caught my eye and let me tell you, it was incredible. Very similar to a tortilla soup, this had so much flavor in every spoonful. Be sure to check what their soup of the day is for a nice comfort side. The Nosh Pit has an array of drink options from canned wine, soda, beer, tea and more. Treat yourself to something yummy to go along with your meal, you won't regret it. Now is the perfect time to make a lunch date with your foodie friend at The Nosh Pit. Grab a bite in their quaint location or take it to-go. Either way, you're tastebuds will thank you and your stomach will be full. As a sandwich lover, I will be back to try more and I'm happy that I finally tried my first and best corned beef sandwich here.

Happy Hour Food & Drink List for Downtown, The Edge District and The Grand Central District *Please note for purposes of this list we consider Downtown up to 22nd Ave N and to 22nd Ave S out to The Edge District at 9th St (MLK Jr. St). The Edge District is also included in this list but has its own heading after Downtown. The Grand Central District also has its own heading and is after the Edge District List. This list is sorted alphabetically by districts. First Downtown, next the Edge District and then the Grand Central District are broken out at the bottom with their own headings. **Please note that while we try to keep this list up to date, some items may have changed. You can help us keep this list updated by letting us know of any changes to it by contacting us here. Thank you so much in advance!** Click here to see Happy Hours for Gulfport, Pasadena and Tyrone Click here to see Happy Hours for St Pete Beach and Pass-a-Grille Food + Drink Downtown St Petersburg *2nd & Second (727) 388-1340 201 2nd Ave N St Petersburg, FL 33701 2nd & Second Website Everyday 8am – 4pm $2.50 Bud & Bud Light, $5 House Wines, $5 Well Liquors *400 Beach Seafood & Tap House (727) 896-2400 400 Beach Dr. NE St Petersburg, FL 33701 400 Beach Website Mon – Fri 3pm – 6pm: $1 off draft beer $8 wines by the glass $8 signature cocktails 1/2 off Sommelier Selected Sparkling wine by the glass and bottle: Crémant de Alsace Antoine Muller Crémant de Bourgogne JCB N.69 Rose Rose Sparkling Planet Oregon Franciacorta Brut Bellavista Italy Champagne Brut Nicolas Feuillatte Bites: $2 oysters $10 Bacon and Cheese Smashburger $10 Bolognese $20 pick three charcuterie boards Corkage Fee: $15/bottle *Acropolis Greek Taverna (727) 823-1010 515 Central Ave St Petersburg, FL 33701 Acropolis Website Daily 3pm – 7pm:  1/2 Price Drafts, House Wines, Well Liquors, & Signature Cocktails. All Day Everyday: 2 for 1 house Sangrias & Margaritas Other Specials:  Monday 4pm – close: $5 Top Shelf Martinis Tuesday: 1/2 price appetizers and hookah Wednesday 4pm – 11pm: 1/2 price wine bottles or glasses Thirsty Thursdays $5 cocktails, whiskey, beer and wine all day 11am – 2pm Saturday & Sunday: $15 bottomless mimosas & Bloody Marys Alto Mare Fish Bar – TEMPORARILY CLOSED FOR RENOVATIONS (727) 873-3427 300 Beach Dr NE St Petersburg, FL 33701 Alto Mare Fish Bar Website *Angelo's (727) 623-9018 536 1st Ave N St Petersburg, FL 33701 Angelo's Website Mon-Fri 4pm-10pm Sat-Sun 10am-10pm All beers range from $2 – $4 $2.50 single well liquor drinks $5.00 double well liquor drinks Annata – TEMPORARILY CLOSED FOR RENOVATIONS (727) 851-9582 300 Beach Drive NE, #128 St Petersburg, FL 33701 Annata Website *The Avenue Eat + Drink (727) 851-9531 330 1st Ave S St Petersburg, FL 33701 The Avenue Website Mon-Fri 4pm – 7pm  $5 wells, wines, bubbles & drafts $7 Avenue specialty cocktails 1/2 off select bites Click here for Daily Specials *Bacchus (727) 258-8566 124 2nd Ave NE St Petersburg, FL 33701 Bacchus Website Daily 4pm – 7pm $4.50/glass house selected sparkling, white, rose, red or beer $4.50 hummus, mediterranean olives, pickled vegetables, roasted nuts, olive tapenade or petite planche du chef (chef's daily selection of cheese and charcuterie) *Bar Chinchilla (727) 827-7742 439 1st Ave N St.Petersburg, FL 33701 Bar Chinchilla Website Daily 4pm – 7pm $1 off craft drafts 1/2 off select glasses of wine – the list changes daily *Beans and Barlour (727) 440-4540 407 Central Ave St. Petersburg, FL 33701 Beans & Barlour Website No current specials *BellaBrava (727) 895-5515 200 Beach Dr. NE St Petersburg, FL 33701 BellaBrava Website Daily open – 7pm: $3.49 Bud Light, craft & imported beer $3.99 on all well drinks (upcharges for two liquor drinks or Bloody Mary's) $6 6oz House Wine, $8 9oz House Wine $6 White or Red Sangria Corkage Fee: $15/bottle *the bier boutique (727) 827-2691 465 7th Ave N St. Petersburg, FL 33701 the bier boutique Website Tues – Fri 3:30pm – 6:30pm $2 off all drinks & $5 Loaded Tots Other Daily Specials Monday 3:30pm – close (Dine in Only) Half price all beer, wine & liquor Everyday 11am – 3:30pm: 25% off for service industry *The Big Catch at Salt Creek  (727) 289-8080 1500 2nd St S St Petersburg, FL 33701 The Big Catch Website Daily from 3pm – 6pm $3 wells, wine & drafts All Day $5 Bar Bites Menu (changes regularly) $3 Bud Light drafts and $5 margaritas *Birch & Vine's Lantern Lane Lounge (727) 896-1080 340 Beach Dr NE St Petersburg, FL 33701 The Birch & Vine Website Mon – Fri 4pm – 7pm 1/2 off all signature cocktails, all wine glasses $10 and under, red & white sangria $3 selet beer – Mich Ultra, Bud Light, Miller Light, Peroni bottles & Yuengling draft Corkage Fee: $20/bottle *Brick & Mortar (727) 822-6540 539 Central Ave St Petersburg, FL 33701 Brick & Mortar Facebook Page Corkage Fee: $15/bottle *The Canopy at The Birchwood (727) 896-1080 340 Beach Dr Ne St Petersburg, FL 33701 The Canopy Website Mon – Fri 4pm – 7pm 1/2 off all signature cocktails, all wine glasses $10 and under, red & white sangria $3 selet beer – Mich Ultra, Bud Light, Miller Light, Peroni bottles & Yuengling draft Wed 7pm – 10pm Ladies Night: 1/2 off rose *Cassis St Pete (727) 827-2927 170 Beach Dr. NE. St Petersburg, FL 33701 Cassis Website Bar Small Bites Menu Tues – Fri 4pm – 7pm, Tues 4pm – 11pm: $2.50 drinks: select house wines & well liquors $3.50 ALL beers $4.50 martinis & select sparkling wine Extra Specials: Mon: Service Industry Day 40% off your bill with proof you are in the Service Industry, $5 Bloody Mary's & Mimosas Tues: Happy Hour from 4pm to 11pm Wed: 1/2 off bottles of wine all day Thurs: 4pm – 11pm: $5 Sazerac and Old Fashioned's smoked at the bar Sun: 11am – 10pm:  $20 Bottle of […]
Recipes
September 9, 2021

Cast Iron Skillet Buffalo Chicken Pizza Recipe

Football season is back and let's face it, we're all excited. Chalk up a win during game day with a Cast Iron Skillet Buffalo Chicken Pizza that'll keep you wanting more. Why use a cast iron skillet, you ask? Well, why not. We all know that a well-seasoned cast iron skillet makes most everything that much better, so why not pizza? Break out your most seasoned skillet that is approximately 9-10″. If you don't have a cast iron skillet, no big deal – use a pizza stone or baking sheet as you normally would. Okay, let's talk ingredients. Everything needed to make this pizza can be picked up at Rollin' Oats. I especially love that their store is loaded with healthier options, even when it comes to pizza. For instance, Simple Mills Pizza Dough Mix and Primal Kitchen's Buffalo Sauce and Vegan Ranch. Regarding spice level, this ranks right around a four or five, so it really isn't a ton of heat. You can easily adjust the heat level of this 'za by adding more Buffalo Sauce to the base of the Pizza and or finishing the pizza with Buffalo Sauce as it comes out of the oven. Also, you don't have to use Mozzarella cheese. Feel free to use Cheddar instead, or perhaps a combination of both. Cast Iron Skillet Buffalo Chicken Pizza Cast iron skillet pizzas further support the argument that everyone should own a cast iron skillet. Make this pizza in your most seasoned skillet in order to yield ultimate flavor. Cast Iron Skillet 2 cups Chicken (Cooked and shredded)1/2 cup Buffalo Sauce (I use Primal Kitchen from Rollin' Oats. This is to be mixed with the shredded chicken.)1/4 cup Buffalo Sauce (To be used as the sauce)12 oz Pizza Dough (Homemade or store bought)1/4 cup Semolina Flour1/2 cup Shredded Mozzarella (Low moisture is recommended)1/3 cup Blue Cheese (Crumbled)1/4 cup Red Onion (Diced)1/4 cup Green Onion (Minced)1/4 cup Celery (Diced)1/4 cup Ranch (Like Primal Kitchen Vegan Ranch)1 tsp Olive Oil Place a 9-10" cast iron skillet into the oven on the middle rack and preheat oven to 500F. Combine cooked, shredded chicken with 1/2 cup of Buffalo Sauce.Rub Olive Oil all over dough. Add Semolina Flour to a clean work surface and carefully stretch dough out until you have roughly a 9-10" circle. Remove hot skillet from oven and carefully lay stretched dough inside the pan.Add remaining 1/4 cup of Buffalo sauce and carefully spread evenly over the surface of the dough with the back of a spoon. Sprinkle with a couple pinches of salt. Disperse half of the Mozzarella cheese over the sauce, followed by the shredded chicken in Buffalo sauce, onion, then the rest of the Mozzarella. Top with blue cheese crumbles.Place pizza into the preheated oven for 20-25 minutes or until crust is golden and prepared to your liking. Remove pizza from oven.Finish pizza by drizzling the Ranch evenly over the top, followed by the diced celery and minced green onions. Slice and serve with more Buffalo sauce and Ranch as desired. Main DishAmericanBuffalo Chicken Pizza, Cast Iron Skillet Pizza, Pizza

August 2, 2021

Peach, Tomato and Cucumber Salad with Seared Halloumi Recipe

After eating Halloumi for the first time, I thought to myself, "how have I ever lived without this?' For those who haven't heard of Halloumi, it's a semi-hard unripe cheese with a high melting point, which makes it idyllic for searing, grilling, etc. In my opinion, seared/grilled Halloumi is best when enjoyed soon after it leaves the skillet when it's still warm. You won't find Halloumi everywhere, but Rollin' Oats has it of course – in addition to all of the other components in this salad. The crispy bread adds that bit of crunch that this dish was screaming for. I encourage you to use any kind of bread that you may have on hand. We always have a loaf of Dave's Killer Bread in our freezer (which you know that I use with a lot of frequency), so that's usually my go to. Toss in olive oil, toast for 15 minutes or so and then finish it with a pinch of salt if your heart desires – it makes all of the difference. This recipe is definitely one that wants to be made in the summertime. Best enjoyed with a cool bottle of Sauv Blanc or Rosé on a sweet little patio with irreplaceable company. Peach, Cucumber and Tomato Salad with Seared Halloumi An above average salad that is sure to give the people what they want. Also, if this is your first rodeo with seared Halloumi, you're welome! You're going to want it constantly. 2 Peaches (Cut in half, pit removed and sliced into thin half moons)2 Tomatoes (Make sure they are ripe. Slice them just like the peaches.)1/2 Cucumber (Sliced into thin rounds. Use any kind!)1/2 cup Red Onion (Sliced thin)7 ounces Halloumi Cheese (Sliced into 1/4" thick rectangles. Pat dry with papertowels.)1/2 cup Olive Oil (Plus 3 Tbsp, separated.)1 1/2 cup Bread (Like Dave's Killer Bread, torn into 1" pieces)2 tbsp Balsamic Vinegar2 tbsp Lemon Juice1 1/2 tsp Salt (Plus more, to taste)1/2 tsp Black Pepper1 tsp Honey1/4 cup Mint (Fresh, torn into pieces) Preheat oven to 375F and toss torn bread with 1 tbsp olive oil. Bake for 15 minutes, or until crisp and golden and set aside to cool. In a large bowl, whisk Balsamic, lemon juice, salt, pepper, honey and 1/2 cup olive oil until well combined. Taste and season with more salt as needed.Add peaches, cucumber, tomatoes and onion to bowl with vinaigrette and gently mix and set aside.Heat remaining 1 tbsp of olive oil in a nonstick skillet set over medium heat. Carefully add slices of Halloumi (you may have to do this in batches), one at a time, to hot oil. Sear until cheese begins to take on a golden color, 2-4 minutes. Flip cheese and cook other side another 2-4 minutes. Remove from oil and allow to cool on a paper towel-lined plate. Add croutons, seared halloumi and torn mint to bowl with peaches, cucumbers, tomatoes and onions. Combine and serve. Appetizer, SaladAmericanPeach Salad, Seared Halloumi, Seared Halloumi Salad, Summer Salad

July 5, 2021

Curry Chicken Salad and Avocado Hummus Recipe

Hey party people, it's picnic season! And unlike in 2020, get togethers with friends and family are a thing again. This summer wow guests at any celebration with not one, but two sides that will keep them coming back for more. Chicken Salad is often a summer party staple. Now, take it to the next level with the addition of a curry kick, cashews and lots of green onion. Five little minutes is all you need to make this salad yours. Simply buy a Rotisserie chicken, shred the already cooked meat and combine with the rest of the ingredients. Seriously, that's it. Unless you plan on making this into a sandwich (which you totally should) with some toasted Dave's Killer Bread and lettuce. I love hummus a whole lot. You know what I also love? Avocados. When you combine the two, they become a super couple – Avocado Hummus. Also in this irresistible dip are a ton of fresh herbs: Basil, Dill and Cilantro. Use any combination of as many or as little as you like based on your own preferences. My personal favorite vessel for dipping into this hummus comes in the form of Simple Mills organic Seed Flour Everything Crackers, which you can find at Rollin' Oats. They have a delicious selection of flavors, as well as a large array of other health-forward crackers. And of course, you can find all of the ingredients for both of these recipes at Rollin' Oats, too. Curry Chicken Salad and Avocado Hummus It's picnic season, folks! Blow the crowd away at your next party with these simple and summer-friendly recipes. Food Processor Curry Chicken Salad1 lb Chicken Breast (Poached and shredded. Pick up a Rotisserie Chicken if you're looking for a shortcut!)½ cup Mayonnaise (Plus more, as needed.)½ cup Dried Cranberries½ cup Cashews (Roughly chopped.)5 Green Onions (Dark and light green parts only and sliced into thin rounds)2 Celery Stalks (Ends trimmed, cut lengthwise and then chopped into small pieces.)4 tsp Curry Powder1 tbsp Lime Juice (From approximately 1/2 of a lime.)½ tsp Pepper½ tsp Salt (Plus more, as needed)Dave's Killer Bread (optional) (100% recommend this chicken salad on a sandwich!)Lettuce (optional) (If you're making the sandwich, of course)Avocado Hummus½ Avocado (Make sure it's nice and ripe.)1 15 1/2 oz can Chickpeas (Drained and rinsed well.)1 cup Fresh Herbs (Such as Dill, Cilantro and/or Basil. Plus more for garnish.)¼ cup Tahini¼ cup Lime Juice (Plus more, as needed.)2 Garlic Cloves1 tsp Salt (Plus more, as needed)½ tsp Black Pepper2 tbsp Olive Oil1 tbsp Everything Bagel Seasoning Curry Chicken SaladCombine all salad ingredients in a medium bowl and mix until everything is well incorporated.Taste and season with more salt, as needed.To make a Curry Chicken Salad Sandwich, toast your slices of Dave's Killer Bread and assemble by adding a few spoonfuls of salad and some lettuce.Avocado HummusTo a food processor or high-powered blender like a Vitamix, add avocado, chickpeas, tahini, lime juice, garlic cloves, salt, pepper and 1 cup of fresh herbs of choice. Process ingredients for one minute or so until the mixture starts to become smooth (it'll still be a bit chunky, though).Taste and season with more salt, as needed. With the motor running, slowly stream in olive oil.Spoon hummus into a bowl and drizzle with more olive oil, top with fresh herbs and evenly distribute the everything seasoning. Serve with crackers, like Simple Mills. Appetizer, Salad, Side DishAmericanAbby Allen Recipes, Avocado Hummus Recipe, Curry Chicken Salad Recipe, Rollin Oats Cafe St Petersburg FL, Rollin Oats Recipes, Rollin' Oats Natural Food Market

Okay folks, it's June…and that means summer, picnics and the start of grilling season. I don't know about you, but when I think about grilling, a juicy rack of ribs often comes to mind. However, being that we live in a small downtown St. Petersburg apartment with very minimal outdoor space, grilling is not something that we are able to do. Therefore, over the years, I have had to learn how to recreate favorites from the grill in our kitchen. Oven-baked ribs, when cooked properly, are just as satisfying as a slab from the grill if you ask me. Low and slow at 325 degrees and then finished with some high heat will yield a similar product. I typically gravitate towards Babyback Ribs. However, Rollin' Oats offers some incredible St. Louis style spareribs that have changed the game. St. Louis Style Ribs often have more fat (much like a Ribeye steak), but fat means flavor. In addition to quality ribs, Rollin' Oats also has a selection of premium organic barbecue sauces. St. Louis-Style Ribs with Hasselback Cantaloupe St. Louis style spareribs may contain more fat, but that means more flavor. Hasselback Cantaloupe1 Cantaloupe (Sliced into quarters, seeded and then sliced into half moons)1 bunch Fresh Basil 8 oz Fresh Mozzarella (Cut into approximately 1 1/2 inch slices)Olive OilSaltPepperSt. Louis-Style Spareribs1 rack Spareribs (Approximately 2-2.5lbs)1.5 tbsp Garlic Powder1.5 tbsp Paprika1 tbsp Salt1 tsp Brown Sugar1 tsp Cayenne Pepper1 cup Barbeque Sauce (Any will work – we love Annie's Organic!) St. Louis-Style Ribs Preheat oven to 325 F. In a small bowl, combine garlic powder, paprika, salt, brown sugar and cayenne. Rub spice mix evenly all over the ribs.Wrap seasoned ribs in foil completely, place on a baking sheet and bake for 2-2 1/2 hours. Remove ribs from the oven, unwrap. Coat ribs all over in barbeque sauce of choice. Increase heat to 425 F. Place ribs in the oven, uncovered, for 15 minutes (sauce will begin to caramelize). Remove ribs from the oven and serve.Hasselback CantaloupeTake the melon half moons and cut slits every 1" without cutting through the skin. Stuff 1 leaf of basil and a thin slice of Mozzarella into each slit in the melon. Drizzle with olive oil and season with salt and pepper. Appetizer, Main Dish, Side DishAmericanCantaloupe, Spareribs, St. Louis Style Spareribs

May 3, 2021

Short Rib Quesabirria Tacos Recipe

If you tend to keep up with all of the latest food trends, and/or don't live under a rock, odds are, you have heard of Birria or Quesabirria Tacos. However, for those who haven't, Birria tacos are usually comprised of meat, such as beef or goat, that has been slowly braised and is then loaded into a tortilla and pan fried then served with consomé on the side. The meat is braised in a brilliant combination of chilis and spices and oozes with flavors. Quesabirria tacos take things one step further. In essence, they are the perfect storm of a cheese quesadilla and a taco, all wrapped up into one incredible being. Let's get serious, who could be mad about that? While goat is traditionally used, I prefer beef. In fact, utilizing a combination of beef is encouraged, though, not necessary. I love using two pounds of just short ribs when I encounter some beautiful ones, but, use any kind of beef that you can get your hands on. Recommendations include: beef shank, chuck roast, cap roast, etc. Rollin' Oats offers a superb variety of quality beef, most of which is grass fed and organic. Additionally, they have everything else needed for this fancy little taco number that you'll want to make over and over. A lot of Birria recipes recommend Guajillo dried chilis, which are not always offered at Rollin' Oats. However, they do have Anaheim and Pasilla chilis, which boast a very similar flavor profile. Short Rib Quesabirria Tacos Imagine if Birria Tacos and a Cheese Quesadilla had a baby – that's precisely what we have going on here. These babies take a little bit more time to make; however, the cost is totally worth the reward. Meat and Marinade2 lbs Short Ribs, Beef Roast, or Beef Shank (You can use one or a combination of two meats – whichever you prefer)3 Dried Pasilla Peppers (Guajillo or Anaheim will work as well)1 7oz can Chipotle Peppers in Adobo3/4 cup Crushed Tomatoes1/4 cup White Wine Vinegar6 Garlic Cloves (Minced)1 1/2 tsp Oregano1 tsp Paprika2 tbsp Salt (Divided, plus more, as needed)PepperConsome1 White Onion (Medium in size, chopped)1 Cinammon Stick3 Bay Leaves4 cups Beef Broth1 tbsp Olive OilBirria Taco Assembly4 Tortillas (Your preference. I like Siete Foods grain free)1 cup Queso Blanco Cheese (Grated)Minced White OnionFresh Cilanto MarinadeAdd dried Pasilla peppers to a medium heat safe bowl. Bring a few cups of water to a boil and then carefully pour the hot water over the peppers. Allow to soak and soften for about 15 minutes. Remove peppers from water, cut off stems and dump the seeds out into the sink and discard. Add softened peppers to food processor with the rest of the marinade ingredients and 1 tbsp salt and process until smooth. Liberally salt meat with remaining 1 tbsp salt and some pepper. Pour marinade over meat and cover and marinade for at least one hour and up to overnight.ConsomeHeat oil in a large dutch oven over medium heat. Add onion, stirring occasionally, until onion softens, 6-8 minutes. Add in meat and marinade and remaining consome ingredients. Bring to a simmer, partially cover and turn the heat to medium low/low (whichever heat level allows for a gentle simmer) until meat is fall off the bone tender and shreds easily, 3.5 – 4 hours.Remove meat/bones from consome, discard bones and place meat in a separate bowl, shred and reserve for assembly.Carefully strain consome into a heat proof bowl/pot through a mesh sieve and reserve for assembly, discard any solids. Birria AssemblyLadle one half cup or so of consome into a shallow bowl or onto a plate. Heat medium nonstick skillet over medium heat. One at a time, dip one side of tortilla into shallow bowl/plate of consome. Then place tortilla consome dipped side down into the skillet.Liberally cover tortilla in shredded Queso Blanco. Then, top with shredded meat, followed by onions and cilantro.Carefully fold the tortilla in half and continue to cook until each side of the tortilla is lightly crisp and golden. Serve tacos with consome on the side for dipping. Main DishMexicanQuesabirria Tacos, Birria Tacos