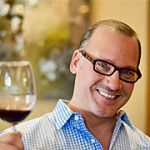 Kevin Godbee · Oct 19, 2016 · 1 min read
From page 218 - 100 Days of Real Food: Fast & Fabulous - Get the Book Here!
For years I claimed I did not like fish tacos, but I'm here to report that I've come to my senses. This is one of my husband's favorite dishes, so little by little (bite by bite of his) I warmed up to the idea. Now I'm excited to share this super easy version that's quick enough to throw together on any busy weeknight!