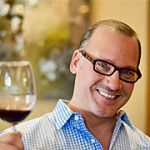 Kevin Godbee · Oct 7, 2016 · 1 min read
Tony Mangiafico, well-known and renowned Chef & Co-Owner of Gratzzi Italian Grille, will soon be opening The Grateful Taco, a Mexican Restaurant on St. Pete Beach. It will be located at 5955 Gulf Winds Drive, St. Pete Beach, FL 33706. This is the location right next to Boulevard Burgers and Tap House, and the owner of Blvd. Burgers, Charles Marco, is Tony's partner in the new business. Marco is also the owner of 662 Bar, and the previous owner of Fortunato's on Central Avenue.
The restaurant is inspired by The Grateful Dead with a vibrant, fun theme, and will concentrate on Tacos and Burritos with all kinds to choose from and several different variations on pork and steak. Tony says; "We will also have a few lunch and dinner entrées that will be unique beside tacos."
Chef Tony likes to mix things up a bit, and says he will add some new twists such as grilled short ribs, alligator and lamb tacos.
He goes on to say; "We feel by placing Grateful Taco right next to Boulevard Burgers that we will create a nice corner on Gulf Blvd with great burgers and great tacos!  ...and the Blvd has a full liquor bar already."
There will be wait service for the tables and the liquor license is in the works. They will have a large deck outside for outdoor seating. Look for them to open in January / February 2017.
Chef Tony Mangiafico of Gratzzi Italian Grille announces the opening of his new Mexican restaurant on St. Pete Beach called The Grateful Taco.