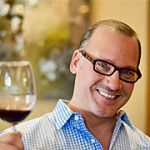 Kevin Godbee · Nov 2, 2016 · 1 min read
Nueva Cantina held their ribbon cutting and private VIP grand opening last night from 6:00 - 8:00. "That Mexican Place" took over the spot that used to be El Gallo Grande. The former restaurant had polarized reviews from inconsistencies caused by above average staff turnover. That's a thing of the past now as General Manager / Co-Owner Louie Spetrini, and Chef Paul Daubert have brought over their previously successful formula from their past restaurant together. They've brought over some of their staff from the beach and added some of the best well known Downtown St. Petersburg hospitality experts to their line-up.
It's some of the best Mexican food that I've ever had, and you can read our first review here.
Last night, over 100 people were hosted with live music, free margaritas and scrumptious appetizers. There were prize giveaways of Tabañero Hot Sauce and the featured tequila was Exotico. There is also a brand new outdoor deck.
They will have their public grand opening tonight, November 2nd at 6:00 pm.
(Photos by Barry Lively)
Nueva Cantina held their private VIP Grand Opening on November 1st, 2016.