St Petersburg Foodies Holiday Dining Guide
There's much to love above the most wonderful time of the year – spending cherished moments with loved ones, celebrating traditions, unwrapping gifts and indulging in some of the year's most anticipated dishes and recipes. With this overabundance of merriment, planning and preparation can become exhausting and redundant, to say the least. After multiple holiday gatherings, the last thing many of us want to do is continue entertaining, inclusive of lots of cooking and cleaning, especially if hosting at home.
We totally don't blame you for not being able to rally and create a multi-course menu for ten of your extended relatives and their guests. Regardless of cuisine, tradition or meal, if the plan is to cook Holiday dinner at home, you're going to be spending tons of time in the kitchen prepping, cooking and most certainly cleaning (not only food cleaning but house cleaning after your guests who smudge the windows, forget coasters and stain the tables, etc.). With so many incredible restaurants in St.Petersburg, I urge you to try starting new traditions and opting for a holiday dinner out on the town.
Why don't you just surrender this year, try something new and attempt to eradicate some stress from the holidays by exploring one of our eight favorite local gems that are willing to cook you an extravagant meal AND take the hosting grunt work out of one of the best days of the year?! Plus, you won't even have to do any dishes (and might have some leftovers to take home for Santa!).
Whether a bountiful buffet, diverse a la carte offerings or a thoughtful prix fixe chef's menu, we've got you covered on some of the best spots in St. Pete to celebrate the Holidays out of the house. We highly recommend reservations for all of these AND some stretchy holiday pants!
**Please note that these are listed alphabetically by zip code. This is not a ranking.

1. Birch & Vine
Open Thanksgiving Day and Christmas Eve only 11am – 8:45pm
340 Beach Dr, NE
St. Petersburg, FL 33701
727-896-1080
Birch & Vine Website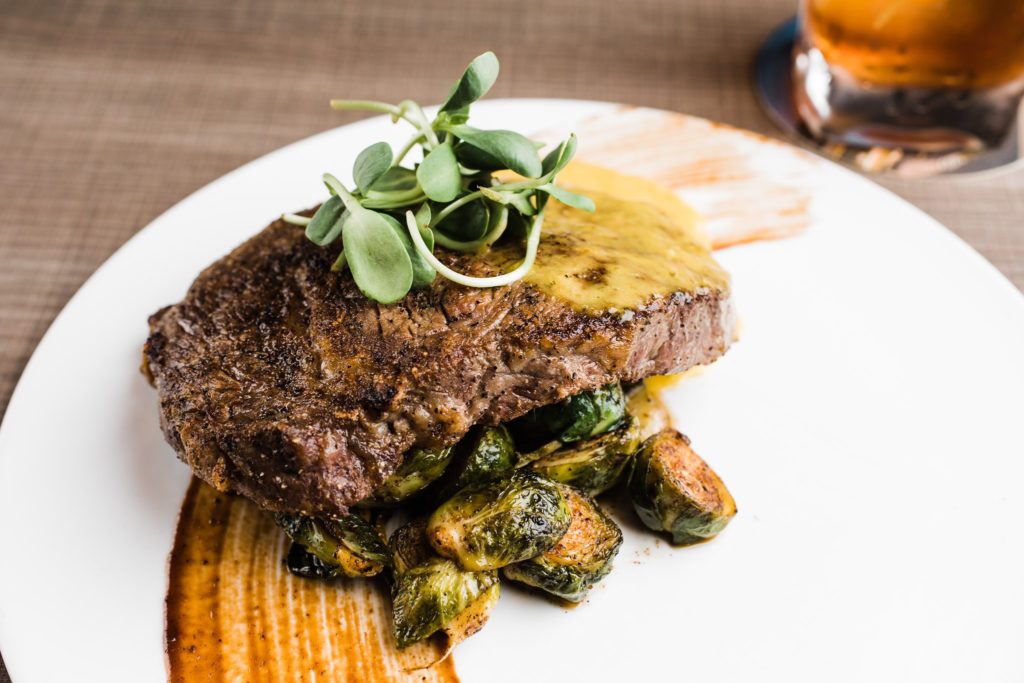 The popular waterfront restaurant  at the Birchwood Hotel beckons locals to forget cooking and start new traditions in downtown with a family-style feast prepared by Tampa Bay's renowned Chef Lee Aquino. With seatings available on Thanksgiving & Christmas Eve, Diners can enjoy the chef's prix fixe menu, priced at $55 per guest which will offer a unique gastronomical take on the conventional Holiday dinner.

2. Cassis
Open Thanksgiving Day 11am – 9pm
Christmas Eve regular hours
170 Beach Dr
St Petersburg, FL 33701
727-827-2927
Cassis Website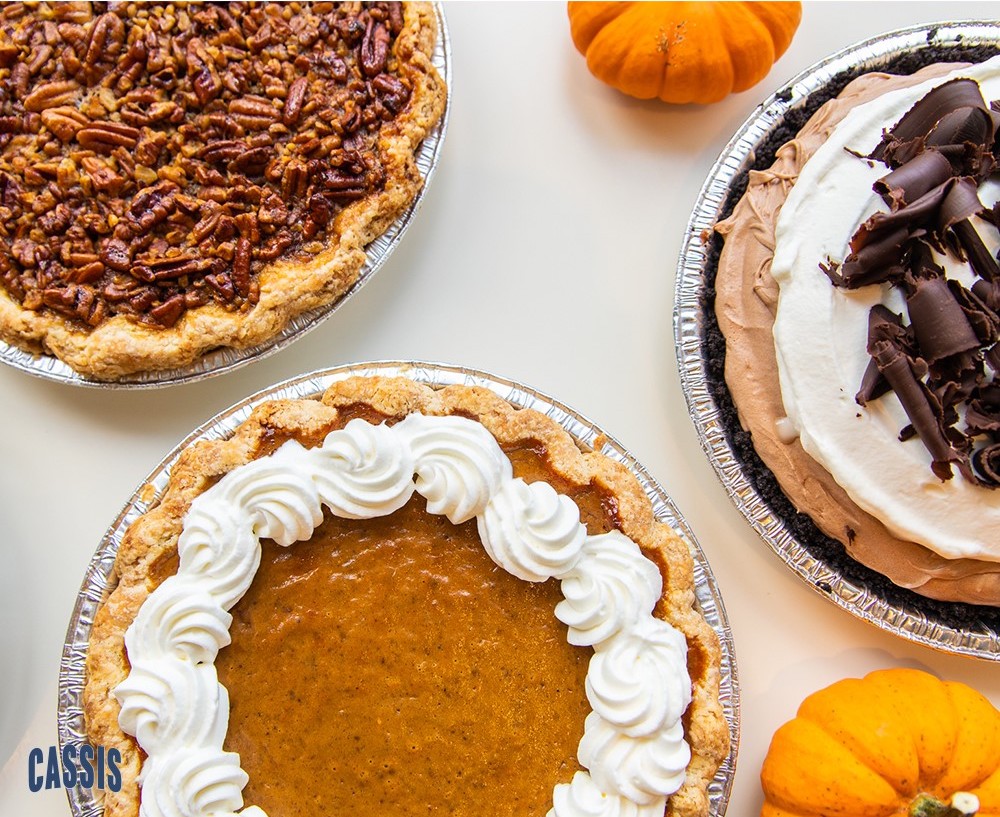 Cassis has become a downtown St. Pete staple, famed for its all-day dining, incredible drink specials, decadent variety of Contemporary French-American eats and fresh-made pastries and desserts at the adjacent bakery. Conveniently located on thriving Beach Drive, Cassis serves simple and delicious eats and libations at affordable prices. The restaurant's inviting and vibrant atmosphere, comfortable leather banquettes (perfect for group dining), and accessible outdoor seating make it the perfect spot for a lively brunch, full of bubbles, croissants and prime people watching. Cassis is the absolute perfect spot to linger with friends, with a glass of rosé or cocktail in tow, depending the time of day.
Open on Thanksgiving, the Cassis family invites you to share Thanksgiving with them from 11am – 9pm. They will be serving from their à la carte menu all day or you may choose to partake in their carving station with Joyce Farm turkey and all of the sides for $30.95. They will be open Christmas Eve with their regular menu and closed on Christmas Day.
3. The Galley
Open Thanksgiving and Christmas Day 3pm – 3am
Christmas Eve 11:30am – 3am
New Year's Day 10am – 3am
27 4th St N
St Petersburg, FL 33701
727-575-7071
The Galley Website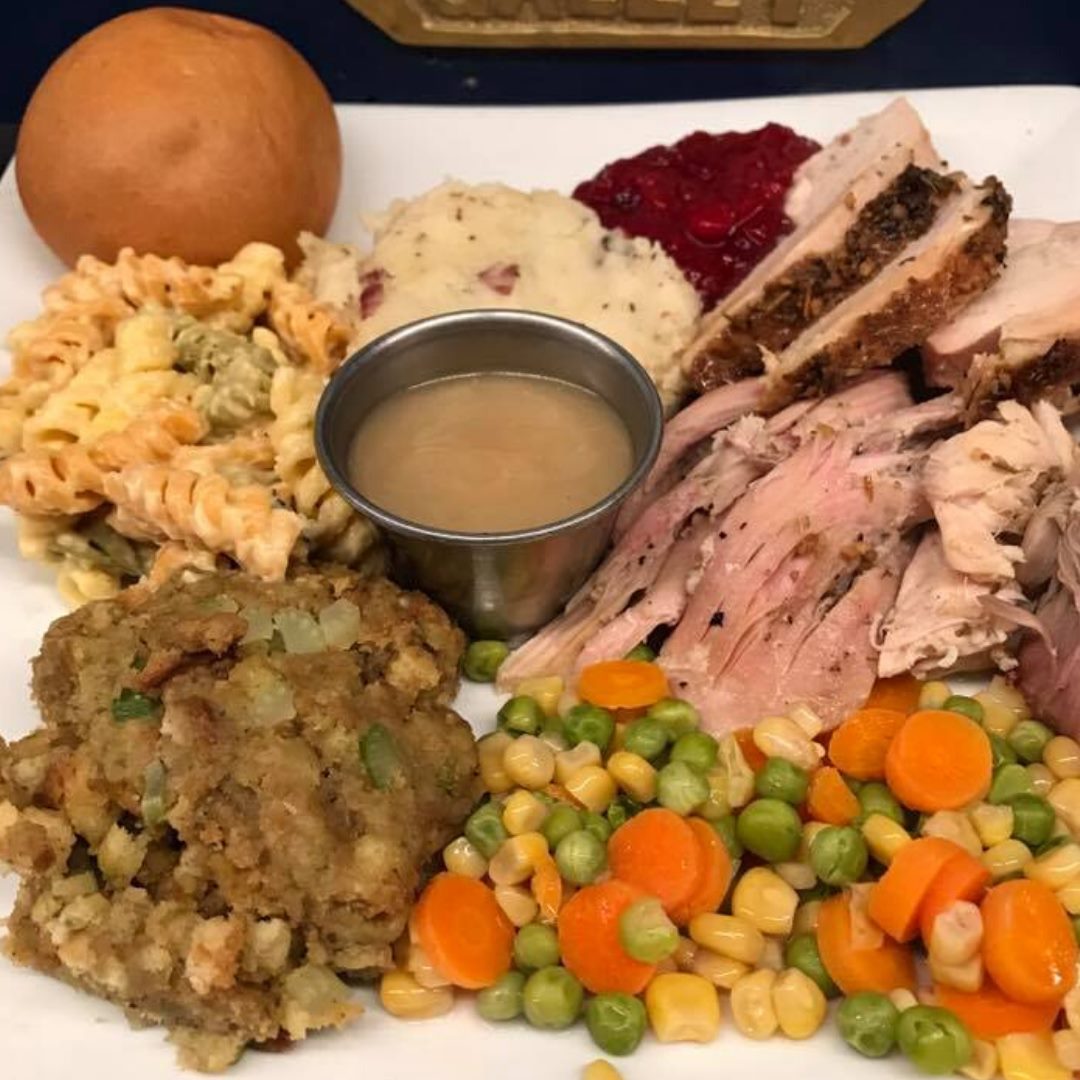 The Galley, owned by local natives, Pete Boland and Ian Taylor, offers an incredibly friendly yet intimate environment, with live music, a well-stocked bar and lots'a good times and laughter. With a timeless nautical theme, the wood clad pub-style bar offers up a warm atmosphere and tons of amazing food, with both indulgent and nutritious offerings. Open on Thanksgiving (and offering a traditional Thanksgiving Day buffet for only $24.95), Christmas Eve, Christmas Day and New Year's Day, you definitely don't want to overlook this local St Pete Tavern for your Holiday celebrations! On Christmas Day, The galley will be serving up a limited à la Carte menu, in addition to a bottomless mimosa brunch on New Year's Day.

4. Il Ritorno
Open Christmas Eve Only 5pm – 10pm
Feast of the Seven Fishes
449 Central Avenue
St. Petersburg, FL 33701
727-897-5900
Il Ritorno Website 
This Central Avenue hotspot offers elevated Italian dining with a contemporary twist on traditional recipes for the discerning diner. With homemade pastas, an abundance of locally sourced veggies and top-quality fish, meat and chicken, the seasonally fluid menu showcases modern Italian fine-dining and the fresh flavors of minimal ingredients in every dish.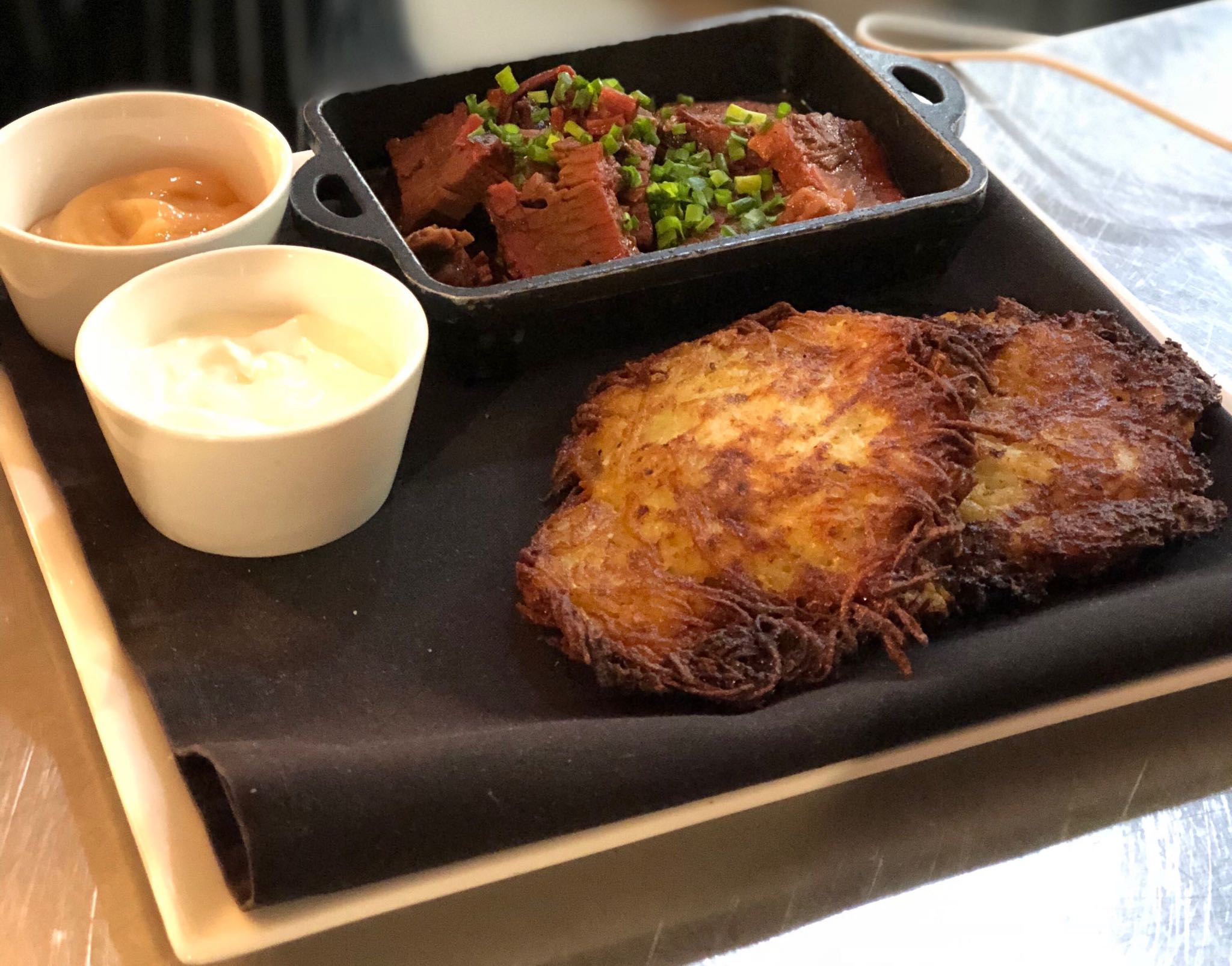 This holiday season prior to New Year's Eve, IL Ritorno will be running The Latke Special which will be available from Dec. 19 – 30. For those who don't know, latkes are potato pancakes, and a traditional Hanukkah food. The Benstocks feature some variation of a latke dish every year, and this year it features smoked brisket, cinnamon quince puree, and creme fraiche. Guests can also make it extra special by adding caviar to their Latkes.

This year, the Il Ritorno family invites diners to their annual Feast of the Seven Fishes, taking place on Tuesday, December 24th. The Feast of the Seven Fishes, or Festa dei Sette Pesci in Italian, is a traditional Italian-American celebration, featuring plates on plates of delectable seafood pairings, showcasing a variety of historical cooking techniques. A bit of historical perspective; the ancient tradition of this pescatarian feast dates back to the Roman Catholic custom of withholding from meat and dairy products in honor of religious observation on the eve of certain holidays, including Christmas. The number seven is also symbolic as it can be connected to multiple Catholic symbols and according to the Roman Catholic Church, seven are the sacraments, the days of the Creation, as well as the deadly sins, hence the seven courses. Typically, the family gathers around a feast of seven different seafood dishes or one or two different types of fish prepared in seven different ways. This year, Il Ritorno celebrates and elevates the beloved tradition by inviting diners to join the feast with a very special twist – not seven fishes, but nine fresh catches for this family style meal. Cost for the experience is $115 per person, and an additional $55 per person for wine pairings.

5. Parkshore Grill
Open Thanksgiving Day 11am – 8pm
Open Christmas Eve 11am – 8pm
300 Beach Dr NE
St Petersburg, FL 33701
727-896-9463
Parkshore Grill Website

The iconic Parkshore Grill situated on St Pete's stunning Beach Drive is a local's go-to staple, offering indoor and outdoor dining along Beach Drive and overlooking the Vinoy Yacht Basin and surrounding historic Banyan trees. From premium cuts of locally-sourced beef, pork, lamb and chicken, along with fresh seafood and produce, the robust menu highlights seasonal flavors and both indulgent and healthy offerings. Depending on your mood, opt for one of their yummy starters, huge salads, delicious entrees, or for large groups looking for a spectacle, try the grandiose iced seafood bowl, which shrimp, oysters, huge salads, unique entrees can serve up to a group of six.
This year, along with their regular menu, Parkshore will be offering a seasonal three-course  Thanksgiving Day special Prix Fixe menu , including a traditional free-range turkey dinner with all the fixins, from 11am – 8pm at a cost of $35/adult and $15/child.
Christmas Eve they will be open from 11am – 8pm with a special holiday menu along with their regular menu offerings as well.

6. Castile Restaurant
Open Thanksgiving & Christmas Eve from 4pm – 10pm
Christmas Day 11am – 4pm
3701 Gulf Blvd
St. Petersburg, FL 33706
727-456-8660
Castile Website

Located inside of St. Pete Beach's Hotel Zamora, Castile Restaurant offers a delectable Mediterranean-inspired take on elegant coastal cuisine, spotlighting the cuisine's bold and flavorful characteristics, while making dishes feel familiar and accessible. From light bite tapas, including bacon wrapped dates, cheese & charcuterie, ceviche and fried cauliflower, to fresh salads, flatbreads and elevated entrée offerings —think fresh seafood paella, braised Spanish octopus and lamb chops served with tri-color potatoes and chimichurri, Castile's menu will transport diners to the coast of Spain without having to leave St. Pete Beach! Castile will be open and awaiting diners on Thanksgiving, Christmas Eve and Christmas Day and will feature a special Prix Fixe chef's holiday dinner menu, in addition to the open a la carte menu. Regular menu and high-end specials also available.

7. The Don CeSar Hotel
Open Thanksgiving and Christmas Day from 10:30am – 10:00pm
3400 Gulf Blvd
St. Petersburg, FL 33706
844-338-1501
The Don Cesar Website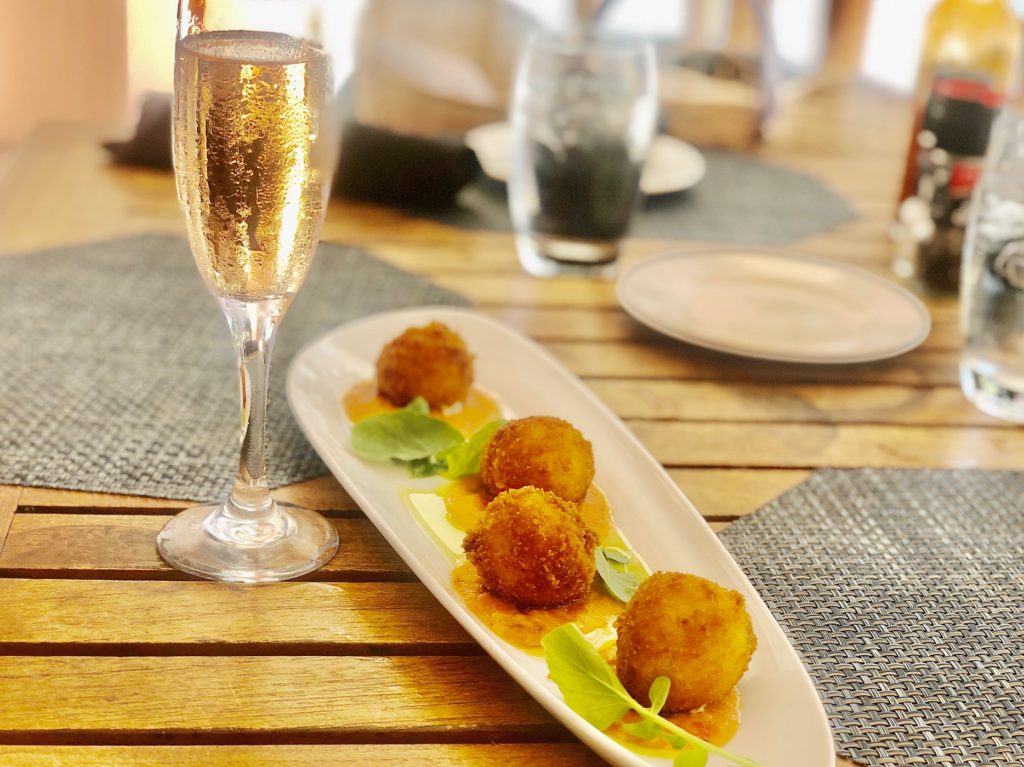 The stunning architecture of the historic Don CeSar Hotel, designed by the famed Henry H. Dupont, dates back to the heyday of the Gatsby Era in 1928, boasting baroque Moorish and Mediterranean revival that was popular in the region during that lavish period. A playground for the rich and exuberant, the pink palace on the Tampa Bay coast reigns as the legendary landmark of St. Pete Beach. The Don CeSar offers visitors three seasonal food & beverage experiences for both Thanksgiving and Christmas Day, crafted by their talented culinary team — see below for more details and click here for a reservation:
• King Charles Holiday Brunch Buffet – The opulent brunch buffet option kicks off at 10:30am and wraps at 3pm, featuring an enchanting array of seasonal brunch offerings, including a seasonal breakfast display and omelet station, made-to-order Cinnamon Roll French Toast, an array of soups and salads, premium raw bar, cheese & charcuterie station, premium carving station, main entrée buffet and chef's dessert table, even including a build your own s'mores corner! Not to mention, unlimited mimosas and Aperol Spritz at your beck and call. $85 Adults, $28 Children 5-12 years old.
• Sea Porch and Rowe Bar Holiday Dinner Buffet – From 2pm-9:30pm, this buffet spread is the perfect option for those seeking an all-day Holiday experience or potentially an early dinner. From a premium soup and salad bar, raw bar, bouillabaisse station featuring fresh seafood, carving station, made-to-order pasta, to the kid's corner, dessert table and unlimited house wines, this buffet is perfect for large groups and families to enjoy a memorable beachfront holiday experience! Cost is $78 Adults, $27 Children 5-12 years.
• Maritana Holiday Dinner – For those seeking a pre-fixe dining experience, Maritana's curated three-course menu sparks curiosity and delight, with out-of-the-box seasonal variations on some holiday favorites. Start the feast with a lobster bisque or seared prawns, before your choice of fish, pork, or pasta entrée and top it all off with a candy cane igloo or lemon pound cake hot totty. Holiday dinner at Maritana includes parking at the hotel and costs $85 per person.

8. Beau N Mo's
Open Thanksgiving, Christmas Eve & Christmas Day seating from 4pm – 7pm
2924 5th Ave N.
St. Petersburg, FL 33713
727-771-3690
Beau N Mo's Website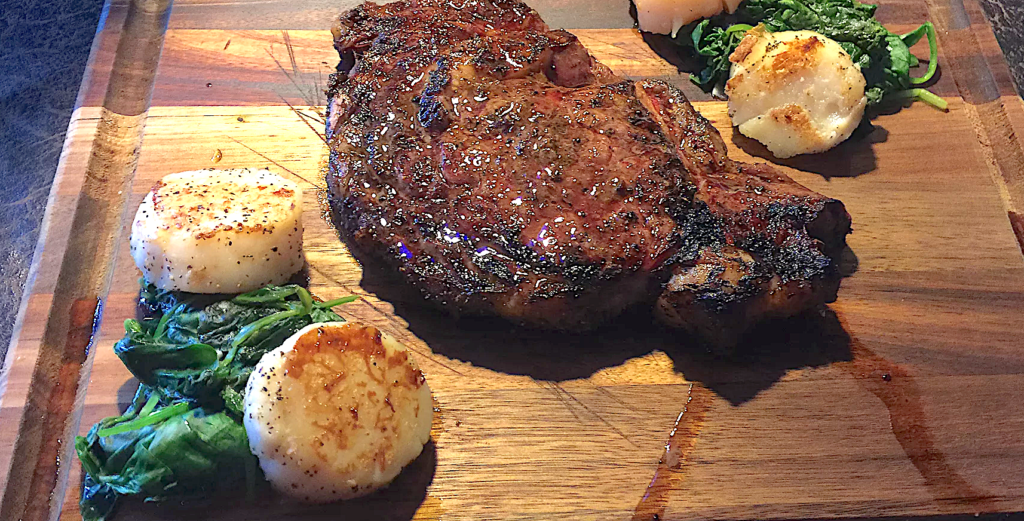 The beloved local Italian eatery and Chicago-style steak house has been serving a loyal following of St. Pete-ians since 2015. Adored for its cozy atmosphere, open kitchen policy (literally pop into the kitchen and say hello to chef as they garnish your forthcoming meal) and show-stopping dishes, Beau n Mo's features an array of homemade Italian favorites, with a spotlight on perfectly char-grilled steaks (I'm talking that perfect chargrilled crust!), which are wet aged in-house for more than 35 days, dry aged for a few more and then cooked to order. Every dish is thoughtfully crafted and ingeniously executed, which is what brings devoted fans back for more. The menu highlights delicious homemade pastas, unique pescatarian offerings – have you ever noshed on a 24oz wild Brazilian lobster tail? –perfectly paired entrees and premium steak cuts. This is the perfect spot to enjoy with a group of loved ones boasting a hearty appetite. Maybe you can even convince your loved ones to split the 42 oz bone-in ribeye tomahawk chop steak?!?
Beau N Mo's is open Thanksgiving, Christmas Eve and Christmas Day (and also on New Year's Eve!) and is currently accepting reservations. The dinner menu will be available for a la carte dining, in addition to a seasonal holiday menu.
We wish you all a safe and Happy Thanksgiving, Merry Christmas and Happy New Year from the St Petersburg Foodies family!!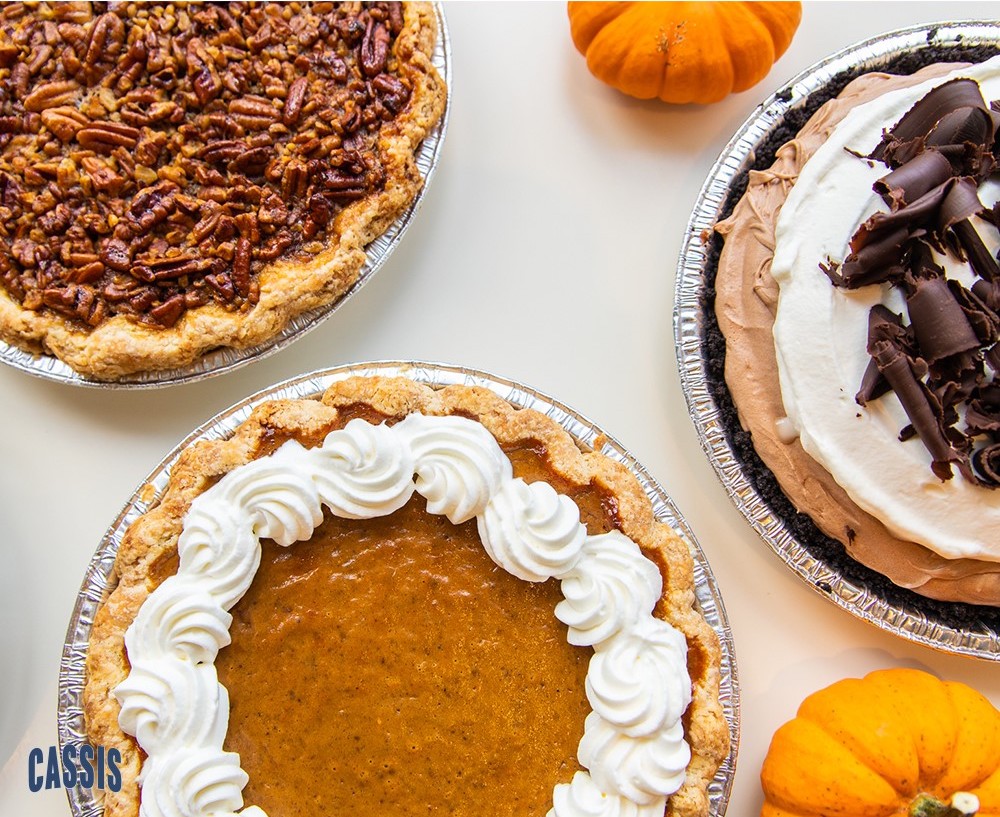 Readers Rating

Rated 4.8 stars




4.8

/ 5 (

Reviewers

)

Spectacular
---
Check out some of the best restaurants in St. Petersburg, Florida, open for Thanksgiving, Christmas and Holiday dining!