Brittany Ranew · Aug 30, 2016 · 3 min read

Stephen and I recently went to Engine No. 9. for lunch on a Saturday. Granted we had been moving all day, it was like, 2 o'clock in the afternoon, and we were beyond starving, but I must say . . . it was some amazing grub. When we walked in, they were very busy, so we decided to grab two seats at the bar instead of waiting for a table. The service was still good despite how hectic it was. As you can imagine, it's definitely a "dive" atmosphere. No frills. Just lots of good burgers and beer on tap, including local breweries. Being the gluten-free gal that I am, I got a Sonoma Hatchet Cider, which is gluten and corn-free, in my case. Very refreshing on a hot, August day!
On to the burger – OMG, y'all. Their Prime Black Angus beef patties are juicy, well salted (which you know makes or breaks a burger), and cooked perfectly. I got an Italian style burger called The Windy City. It's dressed with prosciutto, basil pesto, mozzarella, giardiniera peppers and tomatoes. I love prosciutto, but when I first read that, I was curious how it'd work on the burger. The overall flavor was so complex! It was a great addition, and the basil pesto just added another level to it. Definitely not your average burger. Now, I can say with confidence that this was one of my top two gluten-free burgers I've ever gotten at a restaurant (if you're curious, other favorite was in Las Vegas at Umami Burger). The trick is the lettuce wrap. Most places don't offer an alternative, so you end up eating a patty with a fork and knife (not my favorite). Some places have a gluten-free bun, but unfortunately, there are no name-brand gluten free and corn-free buns that exist, so that doesn't work for me. Lastly, when a place offers a lettuce wrap, it's typically one piece of flimsy lettuce underneath the patty. Once you start eating, it falls apart and the juices run everywhere. Just doesn't work to well. At Engine No. 9, they use a couple pieces of thick lettuce (looked like cobb or bibb to me) and nestle the burger inside. It didn't fall apart as I ate it, and there wasn't a waterfall of juice either. The crunch of the thick lettuce added a great texture too.  Lettuce wrap success!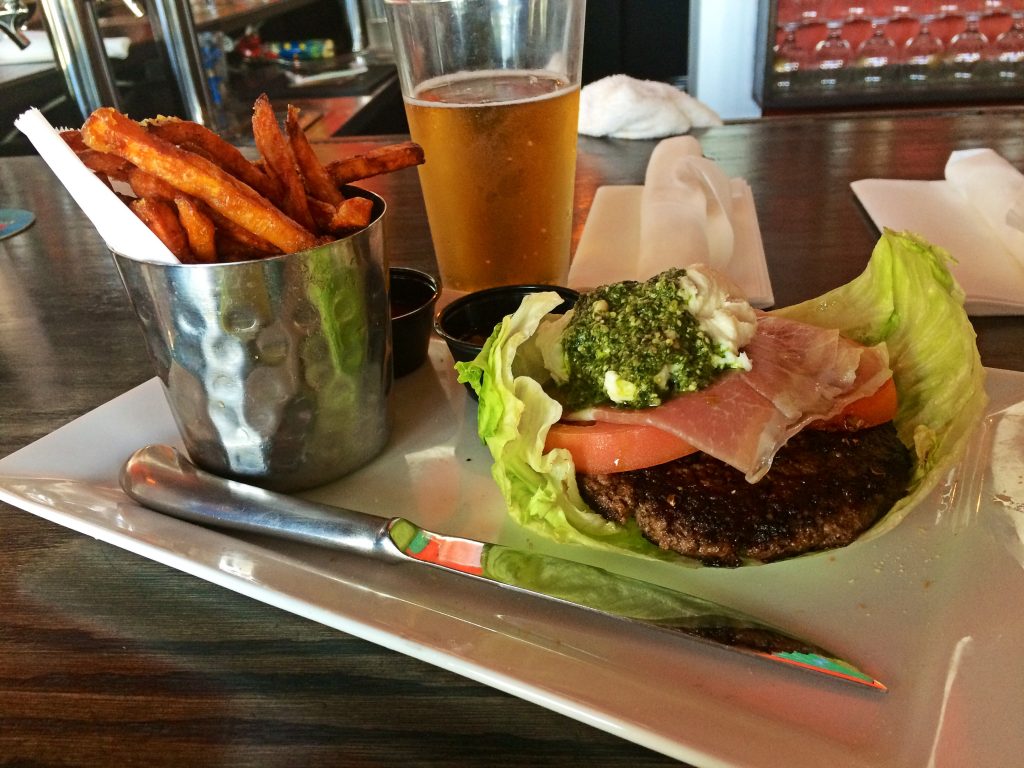 I'm sure most would agree that a burger is only as good as the fries on the side. It's hard to find good fries nowadays, as there are so many cheap places that just bring in the frozen kind. Bleh. Not to mention all the preservatives that go into those, which is typically not allergy friendly. Engine No. 9 had sweet potato fries on the menu, so I had to get those. As soon as I bit into one, I could tell they were fresh, made in house. Crunchy & salty on the outside, ooey gooey sweet on the inside. A perfect balance. They have a special spice rub on the outside that added depth of flavor. I ate every last one!
And for the regular folks out there, my allergy-free husband, Stephen, got the Border Line burger with the tater tots. As you can tell from the title, it has a Mexican influence with guacamole, smoked pancetta, peppers, pepperjack cheese and chipotle mayo. He said it was one of his favorite burgers. And the tater tots were also super fresh. This seemed like the perfect spot for the two of us to go and both enjoy what we have. We will definitely be going back!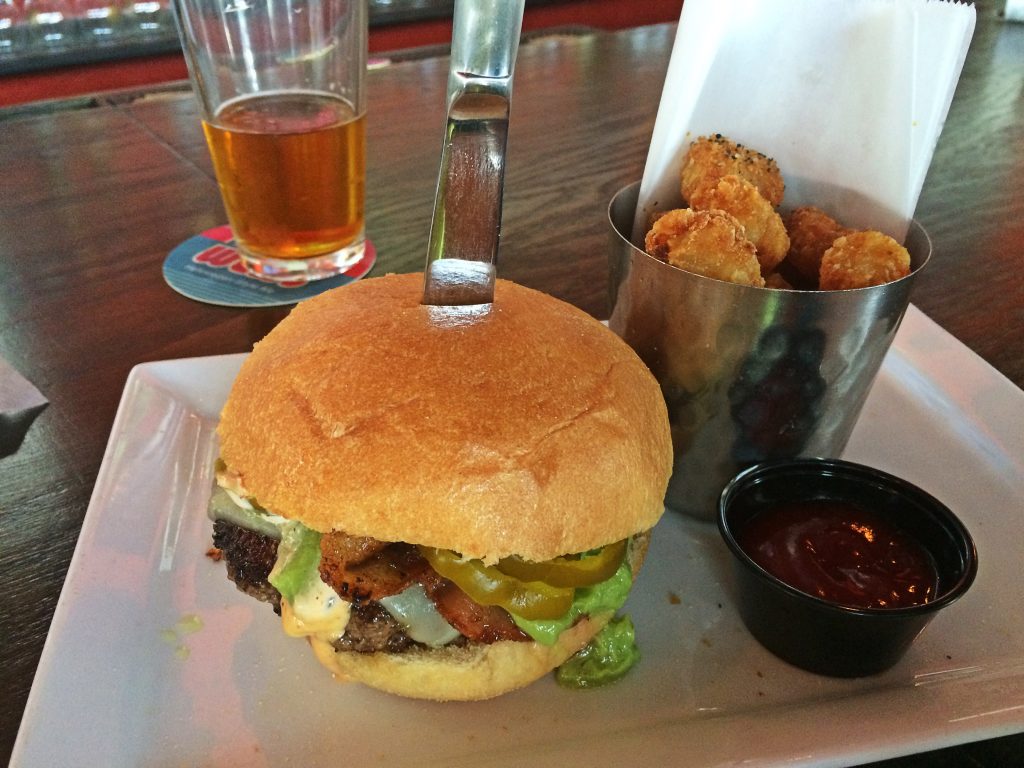 So for all you gluten-free people that have to watch the lucky ones eat juicy burgers in front of you, your next trip needs to be to Engine No. 9. Trust me, you won't be quite so jealous while you grub.
Engine No. 9
56 Dr MLK Jr St N
St Petersburg, FL 33705
Phone: 727.623.0938
www.no9burgers.com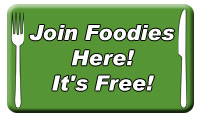 DISCLAIMER: Kevin, Lori, Abby, & Haley do not dine anonymously (this would be impossible) and we sometimes get free food (though never expected). However, we dine with the locals and we support our own. You will always get honesty in a respectful manner.