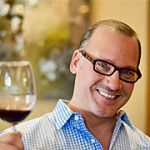 Kevin Godbee · Nov 13, 2018 · 1 min read
Amigos Tortilla Bar Friends & Family
So what's up with a square taco?
"More filling and less spilling!"
"We developed a tortilla machine that cuts dough into our signature SQUARE shape. It's not a gimmick – its functional. A folded square tortilla holds more filling with less spilling! Our tortillas are made with traditional ingredients – 100% fresh ground corn and water. That's it. And if you prefer Gringo-style hard shell tacos, no problemo!"
When I posted a photo on Facebook of Amigos Tortilla Bar nearing the end of their buildout, and said it looks like they're coming soon, there were several responses to the effect of, "Yeah, like we need more tacos."
Being lucky enough to have Ed Allen, the owner of Central Melt, add us to his invite, we found out that we do INDEED need these tacos.
Everything is made fresh ... EVERYTHING. All of the food was the most flavorful, succulent, aromatic, dream-in-your-mouth-delicious.
Our food took awhile, and we were wondering why, and getting hangry, but then we noticed that if something was not perfect, they would toss it rather than serve it. Keep in mind this was the friends & family event, and you were not being charged for your food. The hangry went away when we found out that it was worth the wait. Once they get some more practice in, (and that's what this event is for), there won't even be a wait.
Grilled Steak Marinated in Fresh Lime Juice, Garlic, Cilantro, & White Onions. Served with Oregano Lime Onions, & Roasted Tomatillo Salsa.
Slow Roasted Pork with Garlic, Oregano, & a Touch of Cinnamon. Served with Oregano Lime Onions.
Fried Potatoes with Housemade Chorizo. Topped with Pico de Gallo.
Grilled Shrimp Topped with Pico de Gallo, Tomatillo Salsa, Cotija Cheese, and Garlic Aioli.
Grilled Shrimp Sautéed Poblano Peppers, Red Peppers  & Onions, Served with Corn Tortillas, Rice & Beans, Guacamole, & Sour Cream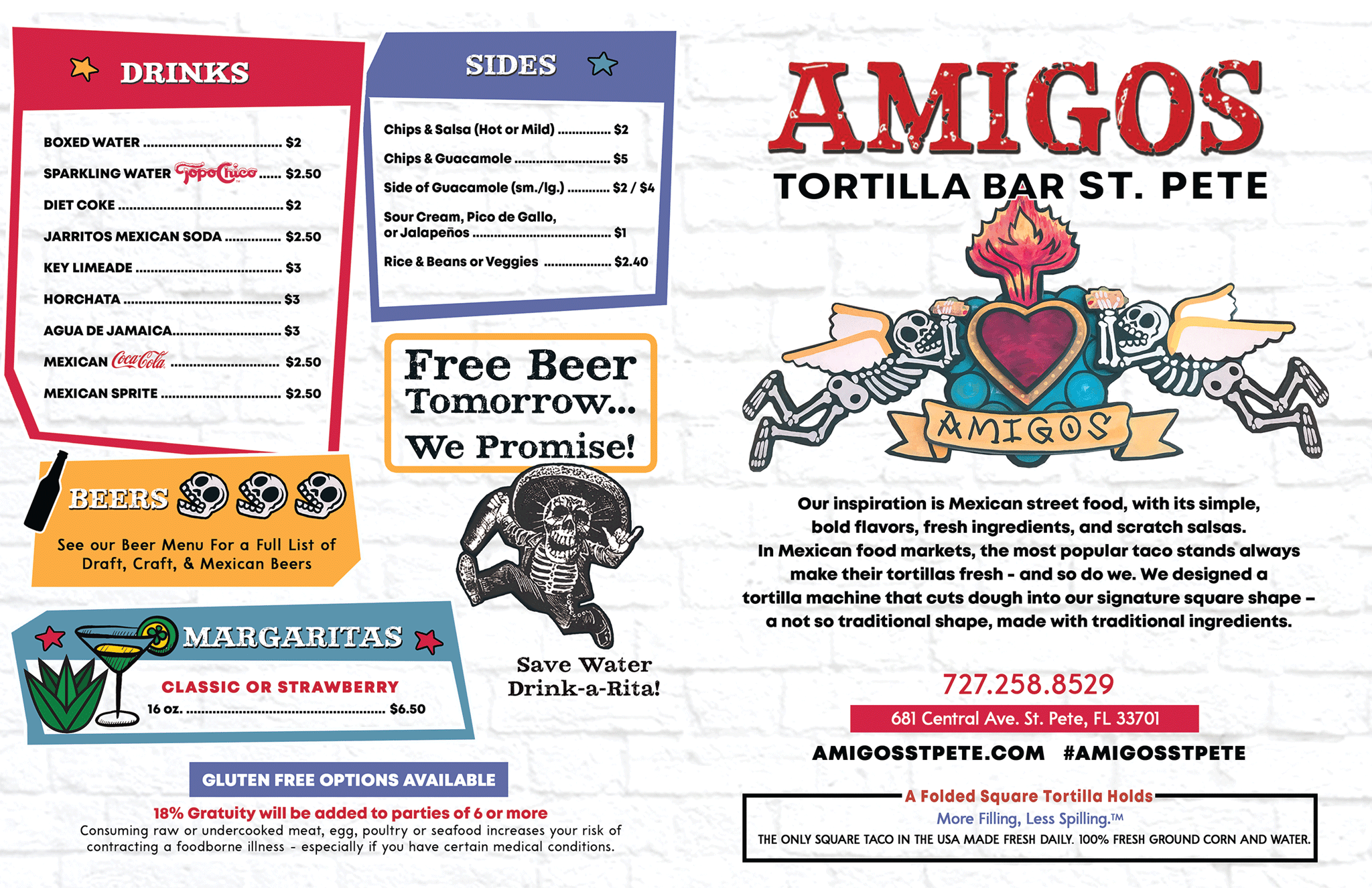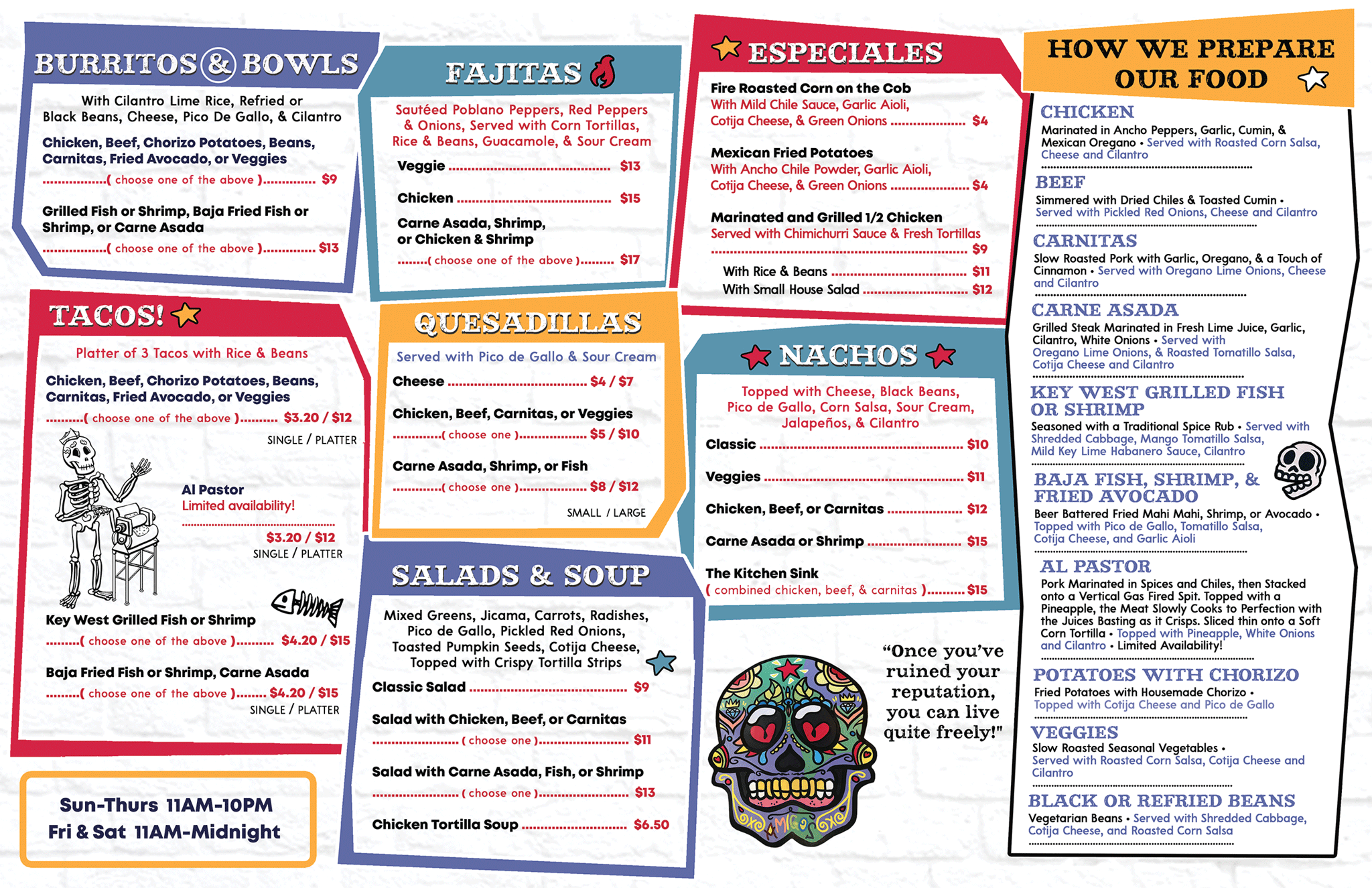 Mexican street food fresh made and delicious with the famous Square Tacos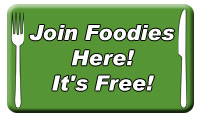 DISCLAIMER: Kevin, Lori, Abby, Haley, Lindsey, & Alexia do not dine anonymously (this would be impossible) and we sometimes get free food (though never expected). However, we dine with the locals and we support our own. You will always get honesty in a respectful manner.

PLEASE NOTE: Reviews reflect a certain moment in time. Some restaurants stay extremely consistent over many years, and some change for the better or worse. Some things that may change are: chefs, recipes, food suppliers, ingredients, philosophies. We always hope that you have the same good, or great experience we had.