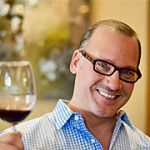 Kevin Godbee · Jun 14, 2016 · 2 min read
Z Grille does brunch on Saturdays and Sundays from 11-3. Last weekend, Lori and I did Saturday Faturday, instead of Sunday Funday and that's where we went.
I am a Shrimp & Grits aficionado and Z Grille's Shrimp & Grits were the best I ever had in my life! There were so many different amazing flavors. There was some great saltiness, umami and spice. The shrimp itself was some of the best shrimp I've ever had. It's quite common for the shrimp to get overcooked and become hard, or rubbery. Z's was perfect. It was plump, fresh, buttery and sweet with an excellent spice dusting. The jalapeños also added some heat that I loved. This delectable dish had sweetness that was only detected near the end that was quite interesting. It was in the actual grits themselves and was like a Vanilla Beurre Blanc.
I just have to say again that this was the best shrimp and grits I've ever had in my life! The entire dish consists of shrimp, andouille sausage, applewood cheddar grits, jalapenos, sunnyside-up egg, and pico de gallo.
Z is also famous for their deviled eggs, and I love them as well. They always have the California, which has avocado, serrano peppers and is topped with bacon and a jalapeño slice. The other choices are rotating daily specials. The other two that we had were a beet one and a wasabi-sesame. All were delicious!
Lori had the Juan Stamos - a chili infused lamb burger, with jalapeños, goat cheese, sliced cucumber, roasted garlic tomatoes, brioche bun, and herb fries. The burger was absolutely fantastic. It was savory, piquant and hearty. The fries were extremely tasty with a perfect medium hard outer fry, and soft warm inners. (I got the leftovers that Lori couldn't finish.)
Lastly, I took advantage of the $5 Bloody Mary special and quite enjoyed it. Z Grille even goes all gourmet on bloodies. I enjoyed it so much because it was spicy with a generous amount of horseradish, and the mix wasn't so heavy. Many Bloody Marys that I get around town are so filling that I can only drink one. Z's Bloody Marys had more flavor and spice and less thickness than most. I liked that the beans were spicy too.
Definitely check out Z Grille for weekend brunch.
Z Grille
104 2nd St S
St. Petersburg, FL 33701
Phone:(727) 822-9600
http://www.zgrille.net/