Abby Allen · Apr 1, 2019 · 0 min read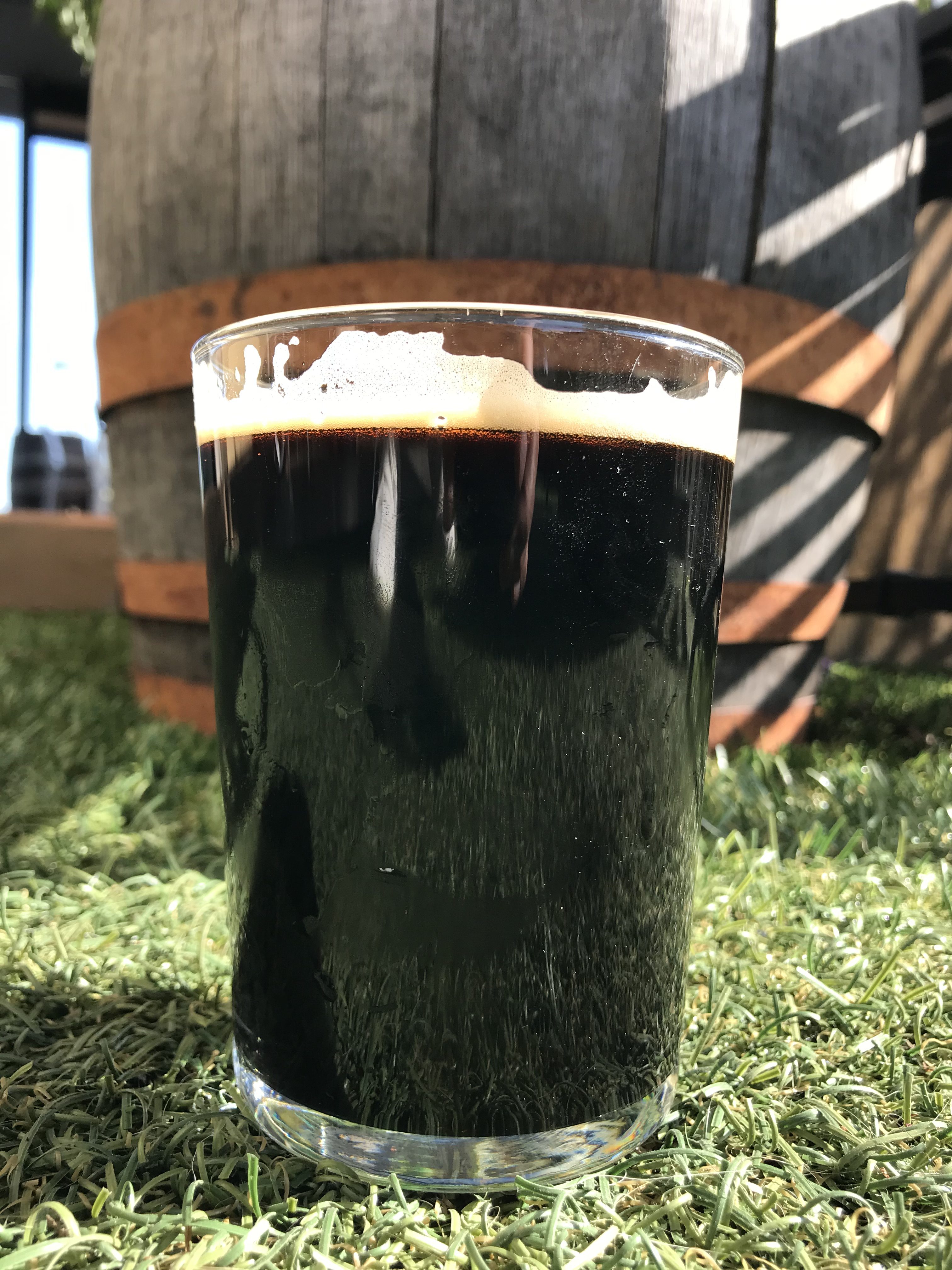 JMC (Jenna's Morning Coffee) Porter was my favorite brew of the day
(I'm a dark beer kind-of-gal). It's a bold stout with boasting flavors
of Coffee and Chocolate.
Nose: Coffee, Bitter Chocolate,
Cream
Color: Dark Chocolate
Head: Medium tan/brown head
that leaves an everlasting lace
Taste: Hazelnut, coffee and
cacao nibs
Mouthfeel: Dense, yet creamy
Overall: This brew resembles a
boozy hazelnut-chocolate latte. Big notes of Coffee and chocolate with
a well-rounded finish.
Food Pairing: This beautiful
beer pairs best with a rare Ribeye. Forget the coffee rub, and grab
this silky, decadent coffee beer. Rich enough to stand on its own, JMC
makes a great dinner companion. However, it's also a fabulous breakfast
beer, too.