Chef Jeffrey Hileman is the Executive Chef at FarmTable Kitchen and LOCALE Market.  Arriving in St. Petersburg in 2014 to launch Locale Market, he has helped FarmTable Kitchen to evolve into what it is today by bringing his "rustic, yet refined recipes and his philosophy that great ingredients and flavors should always be at the heart of any recipe".
Chef Jeffrey graduated from Johnson & Wales Culinary School in Charlotte, NC in 2008 and began his career with the MINA Group in 2009.  He worked his way to the top at The Four Seasons, Michael Mina restaurants in D.C. before being promoted to Executive Chef and part of the opening team of Michal Mina's, The Handlebar, in Jackson Hole, WY.
Chef Jeffrey is also a graduate of Florida State University where he co-owned and operated Clusters and Hops Restaurant and Wine Bar before he moved to Charlotte for culinary school.  It was here where he learned, from his business partner and mentor, the secrets to flavor layering, food presentation and gained his knowledge of wine and beer.
A fun fact about Chef Jeffrey is that during his college years he was the drummer for the southern rock band, Stillwood, and toured for almost a decade with the band. They opened for The Allman Brothers Band, Gov't Mule, Derek Trucks and Keller Williams, to name a few.
Chef Jeffrey currently resides in Ellenton, FL with his wife and three children.
Here is our St Petersburg Foodies interview:
1. How do you view the restaurant scene in DTSP?
I think that the scene here in St. Pete is extremely strong, and getting stronger every day. There are some incredibly talented guys in the Tampa Bay area cooking some insanely good food, and in the two years that I have been here, I have no reason to think that it's going to stop any time soon. With the continued development of the downtown area, I'm very excited to see what the scene is going to be within the next ten years.
2. What are your thoughts on the evolution of FTK?
All great restaurants strive to evolve on a constant basis, and ours is no different. We're constantly listening to guest feedback, and making adjustments as to what we believe the locals are looking for. When we opened, FarmTable was a relatively small wine bar concept with small plates, but it was obvious very early on, that people really wanted more of the elevated experience that the Mina Group is known for.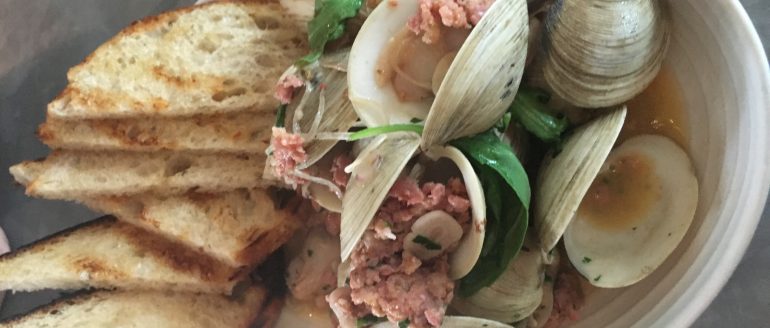 3. Did you always want to be a chef, or did it happen by accident? How did you get your start?
I got into this business out of necessity when I was twenty, working at a Ruby Tuesday in Tallahassee. I quickly fell in love with the comradery that builds within a kitchen brigade, when you know that the other guys have your back, and vice versa. There's definitely a rush from banging out several hundred covers, patting each other on the back over a cold beer, and then coming in the next day and doing it all over again.
4. Where do you get your inspiration and ideas from for new food items?
You never know when or where inspiration will strike. I stay up on food trends, and check out what my peers are doing culinarily, but I've found inspiration everywhere from walking through the woods to listening to a great record.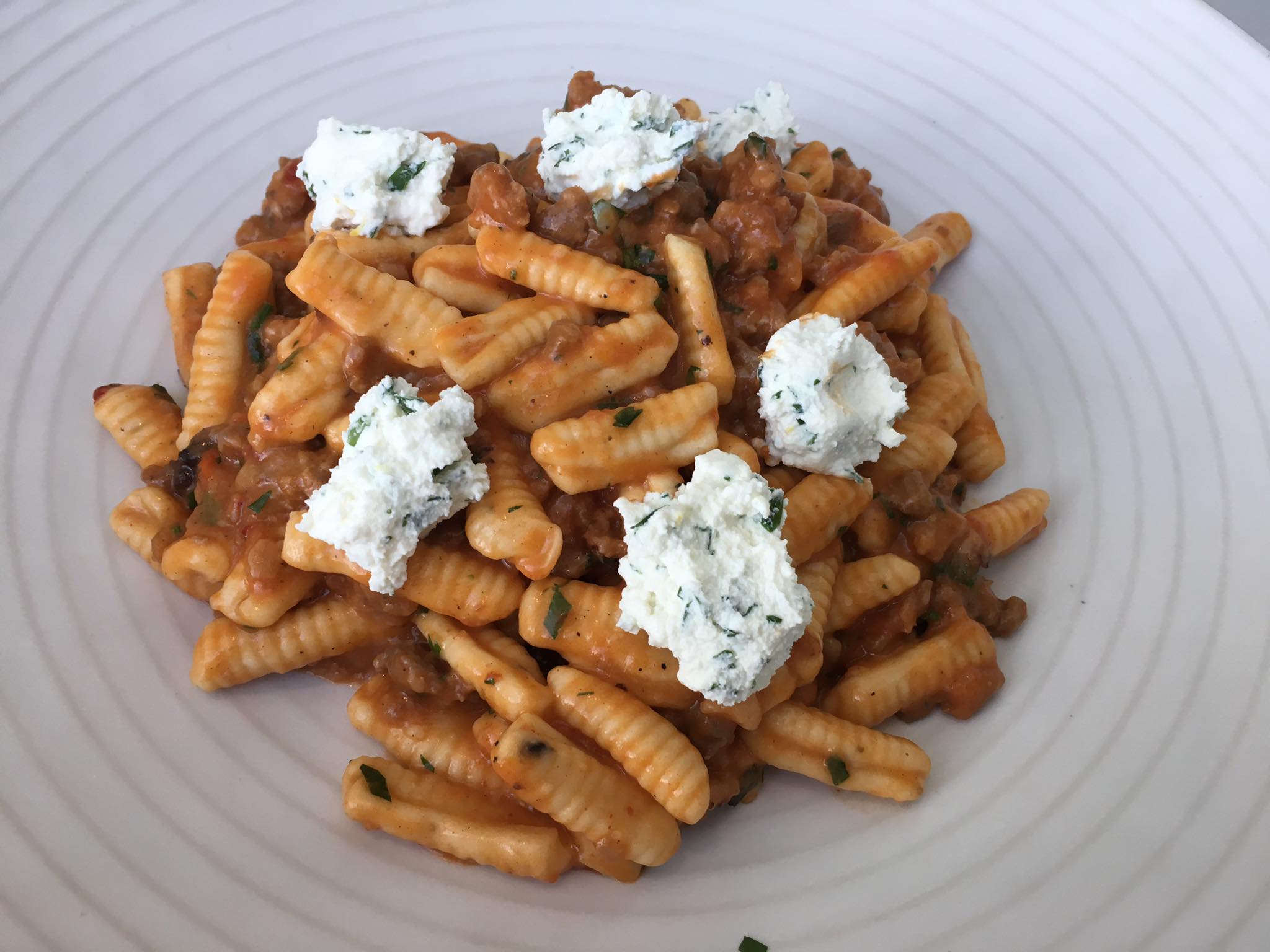 5. What is your guilty food pleasure?
Cheetos. Combos. Doritos. If it ends in an 'o,' I'm in trouble.
6. What chef has been your biggest inspiration and why?
When I really got serious about this as my career, I read 'The Devil in the Kitchen,' from Marco Pierre White. I was astounded by his unwavering focus on quality, and the mindset that great ingredients come before great dishes. Some very well-known chefs came out of his kitchen at Harvey's
7. What would your wife say is her favorite meal that you cook at home?
See question 9.
8. What would your kids say is their favorite meal that you cook at home?
See question 9.
9. What is your favorite meal to cook at home?
The answer to questions 7,8, and 9 are all the same. This is a demanding industry, and there aren't many nights when I'm home to cook. It's incidental if I'm firing up dry aged steaks on the grill in my backyard, or whipping up mac and cheese with hot dogs. It's the fact that we all get to sit down together that makes it special.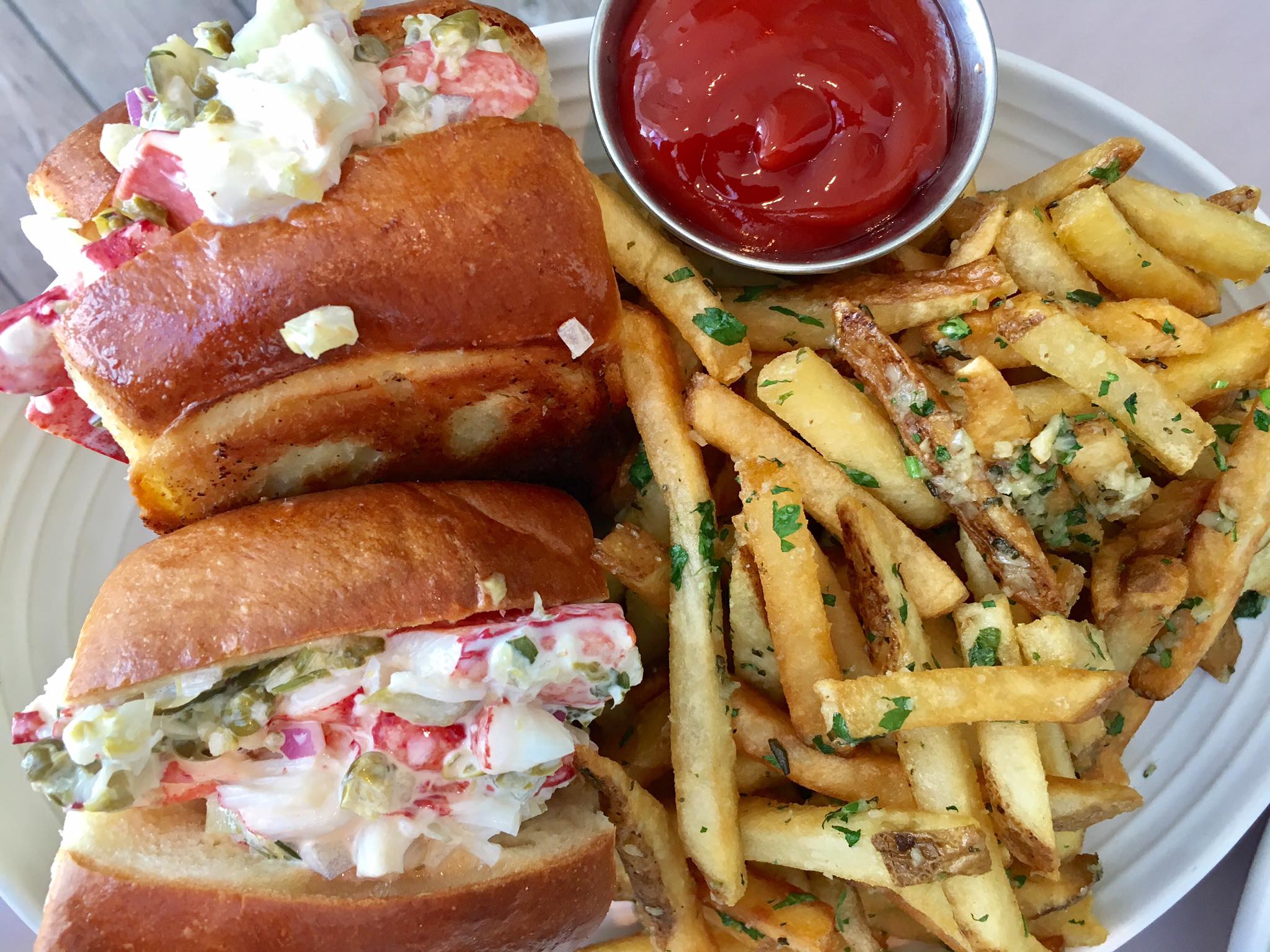 10. Do you have any pets? If so, do they get table scraps?
I have a kitten named Princess Leia, and she's a Fancy Feast girl, all the way.
11. How would you compare your home kitchen to your kitchen at FTK?
There's a lot less stress in my home kitchen.
12. Do you have a food or herb/spice you dislike?
Don't get me started on 'Pumpkin Spice'.
13. What was your most memorable meal?
It was snowing in Paris when we arrived, and very late. We immediately duck into a small bistro that still had the lights on, grab a table, and I see this big plate of steak frites with béarnaise pass by. I speak very little French, but was confident that I placed my order correctly, and sipped a glass of Bordeaux while I waited for my food to arrive. What arrived was beef carpaccio. So there I am, snow falling outside, too embarrassed to try and reorder in French, eating cold raw beef. That was pretty memorable.
14. The kitchen must get stressful at times, do you and the kitchen staff have a ritual when things are going wrong or are overly stressed to cut the tension?
I have a very strong staff in FTK, and these cooks understand that stress, and subsequent stress management, are inherent in this line of work. I have been known to stop everyone in the middle of service, take a big collective deep breath, regain focus, and then continue pushing through service.
15. Most restaurant owners tend to hate Yelp, Trip Advisor, etc…what would you change about the process if you could and what are your thoughts?
Feedback, no matter what form it comes in, is vital to the success of any culinary operation, and we welcome it openly. However, if you aren't enjoying your experience, please let someone know. Afford us the opportunity to turn your experience around before blasting us online without giving us a chance to fix it.
We hope you enjoyed getting to know Chef Jeffrey as much as we did!  Make sure to check out our other review in the magazine regarding the phenomenal Happy Hour specials at FarmTable Kitchen.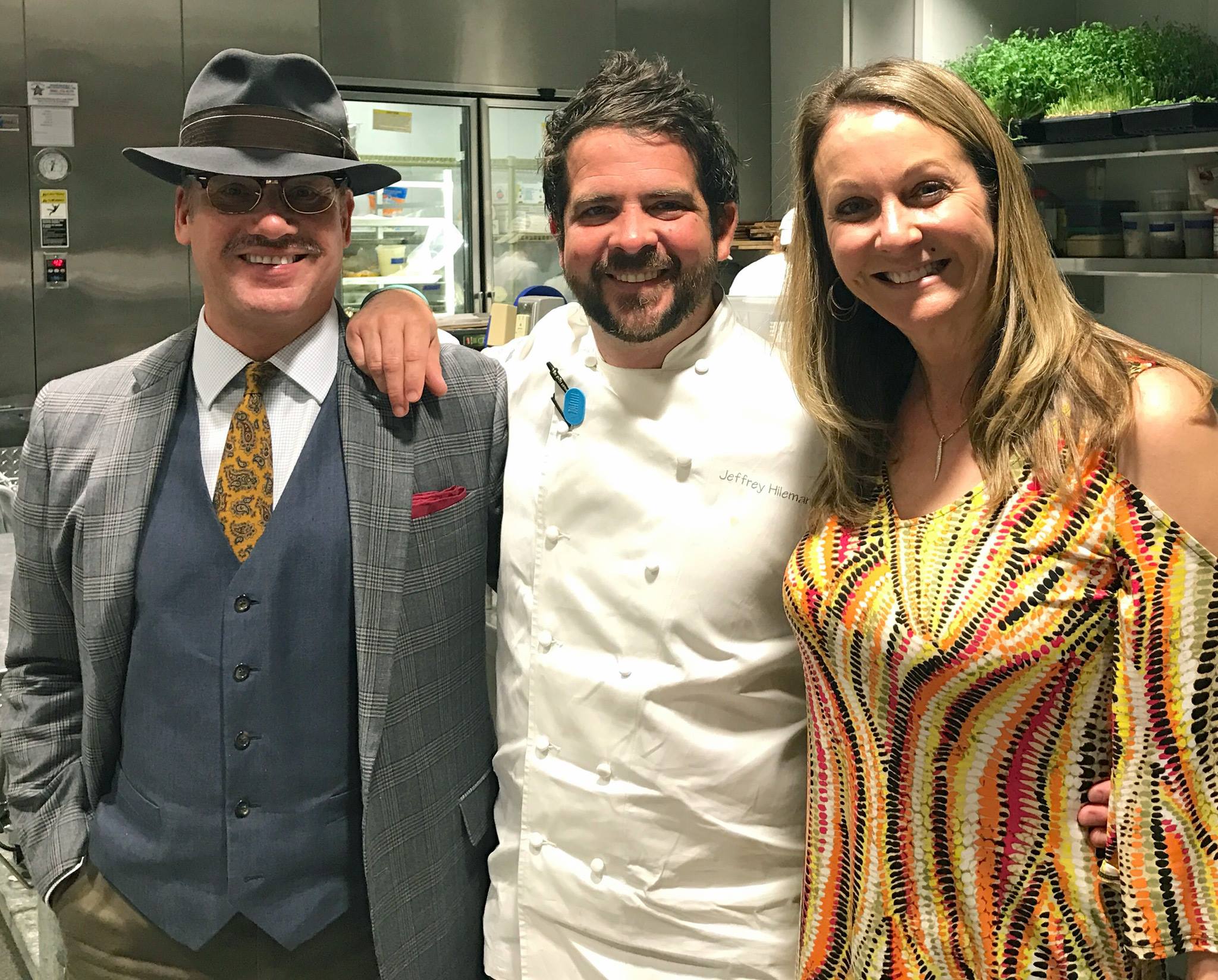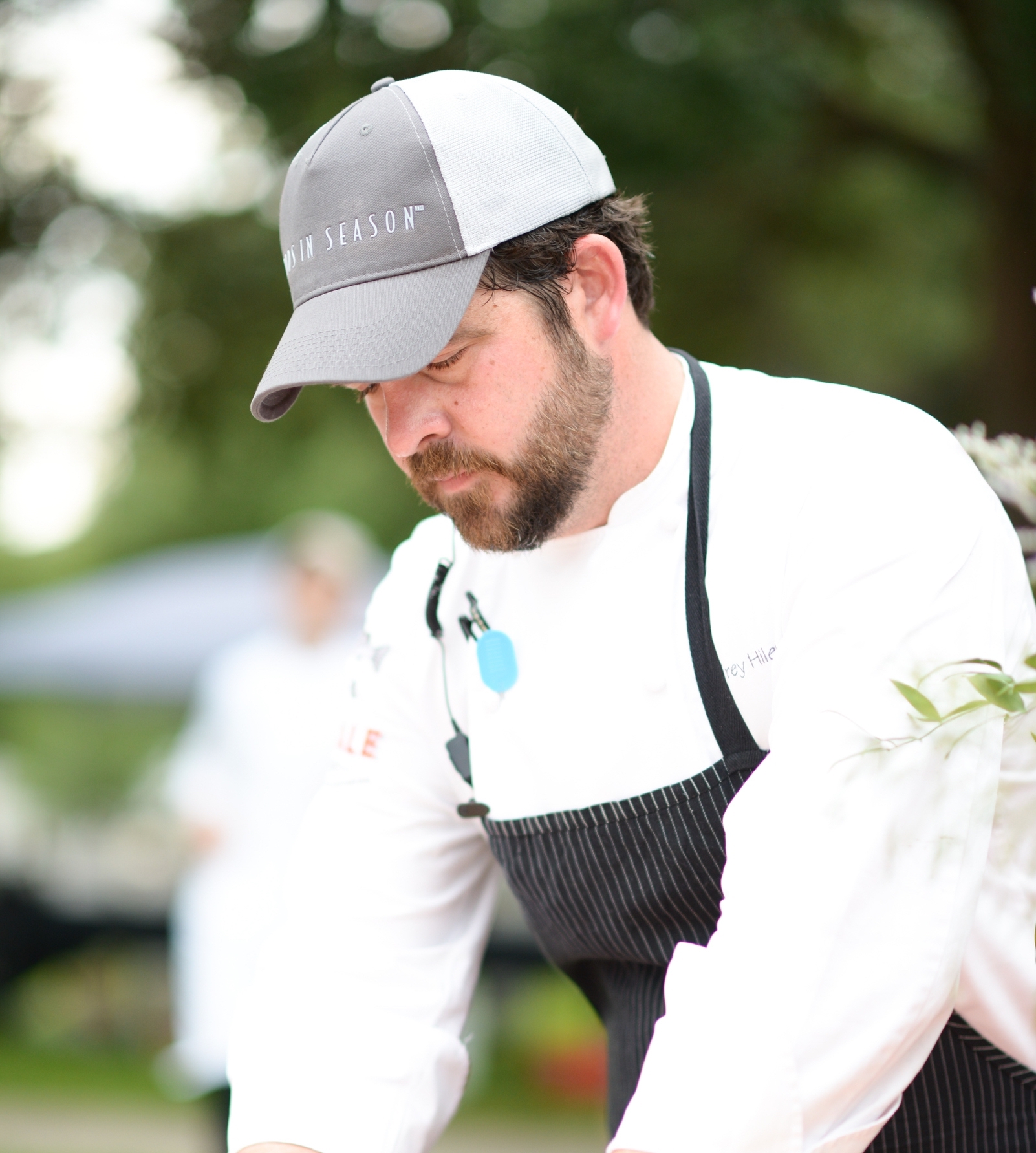 An interview with Executive Chef Jeffrey Hileman.