Calling all Tampa Bay Area Italian home cooks!
Do you have your own amazing Italian recipe that can't be beat? Well, here's your chance to prove it by going up against some of the best.
BellaBrava, one of the longest-established downtown St. Pete Italian eateries, is holding a recipe contest with a fun twist. Not only are they looking for the best recipe, but also want to know the story behind it. Doesn't every great Italian recipe have a great story behind it?
Mine does!
However, I can't enter the contest as St. Petersburg Foodies are judges along with St. Petersburg Mayor, Rick Kriseman, and Deputy Mayor Kanika Tomalin, as well as President of 2B Hospitality Thomas Sanborn.
Here's my recipe story.
I grew up in New Jersey with Sicilian grandparents that came over on the boat in the early 1900s. (I don't have Italian blood myself, as I was adopted, but I definitely grew up as an Italian Jersey-boy.) When my sister and I were kids, we would sleep over the grandparents house when our parents had late night outings on weekends. I remember waking up on Sunday mornings around 8 am and you could already smell the garlic and onions in the pan. Mmmmm! Sooo good! All fresh ingredients came from the garden in the backyard.
The day would evolve into a long table with 15-20 people at a it having an Italian feast. The food was so amazing, and we ate so much of it. Here's the kicker. "Mom-Mom", (that's what we called our grandmother), didn't have any recipes written down. It was all in her head and by feel. So one day, my mother and aunt stood by Mom-Mom, and recorded everything she did so they would have the recipes. I still make my grandmother's meatballs. (Aside from the ingredients, one of the keys is to fry them in a cast iron skillet.)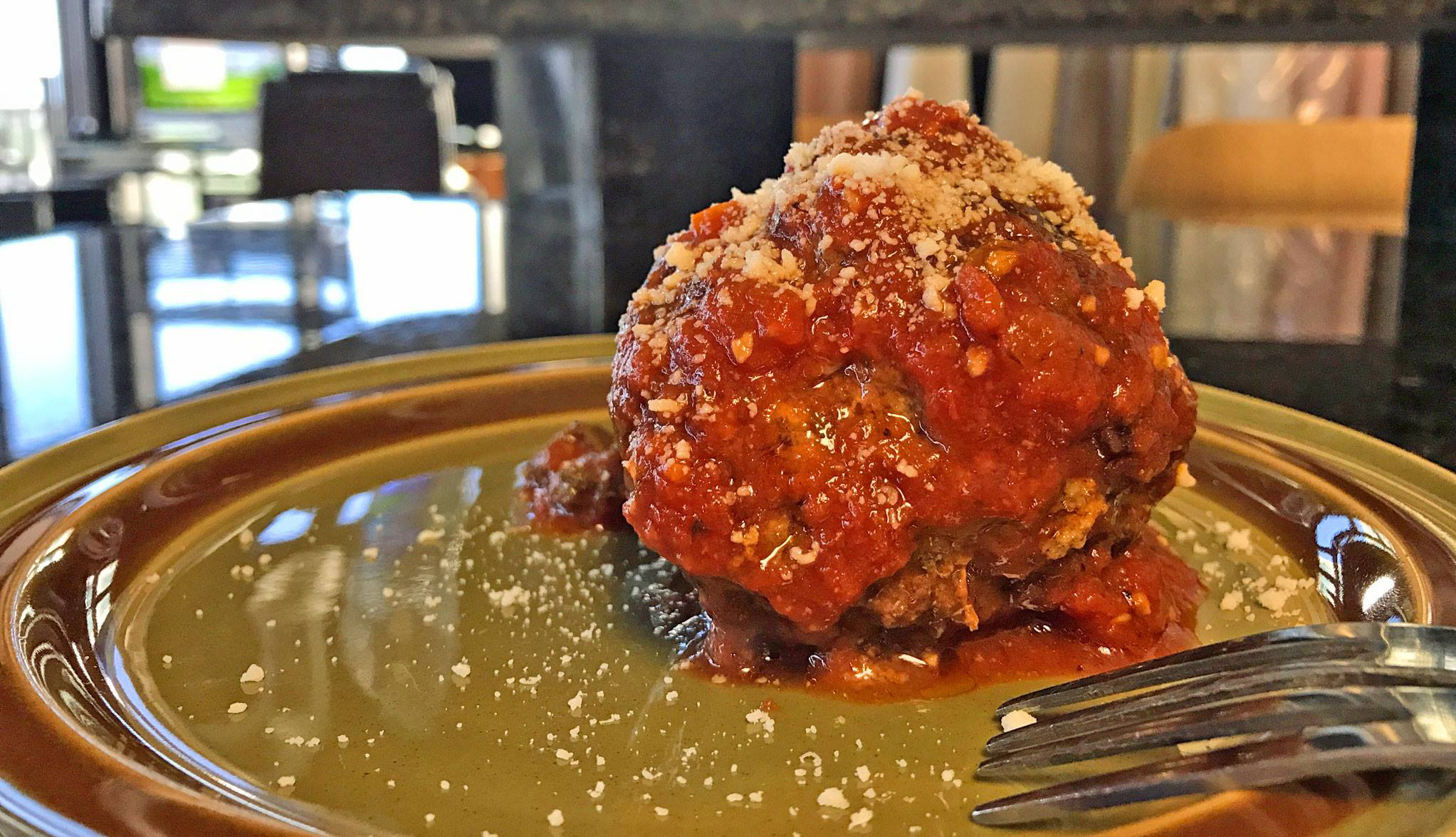 What's your story and recipe?
You have until the end of the month to get it entered in BellaBrava's Numero Uno Italian Recipe Contest. The winner gets on the menu for three months, and a dinner for four. There are also $50 and $100 gift card prizes, and the chance to cook in the kitchen with Executive Chef Jeffrey Jew.
See if you have what it takes to get your own Italian recipe onto BellaBrava's menu.