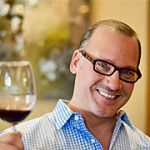 Kevin Godbee · Oct 17, 2017 · 1 min read
Food Love partnership supports mission to end hunger in our community.
Bite Squad yesterday announced a partnership with Feeding Tampa Bay to support the nonprofit organization's mission to change lives one meal at a time by leading the community in the fight against hunger. The Food Love partnership, which provides the food bank with charitable funding and employee volunteers, kicks off on World Food Day, observed around the world on October 16, in collective action against hunger.
"While it is our job to deliver food that people love to hungry customers, we are keenly aware of our neighbors who are battling true hunger," said Liz Sniegocki, Field Marketing Manager for Bite Squad. "Through our Food Love partnership, we're collaborating with outstanding local organizations to give back and help fight hunger in the communities we serve."
The Food Love partnership initiative launches today in the Tampa and St. Petersburg communities with the donation of one dollar for every delivery order placed with a dedicated promotional code on the Bite Squad ordering platform, through November 30. The partnership also includes sponsorship of Feeding Tampa Bay's Family Night on November 17, at the Feeding Tampa Bay warehouse, including volunteer support from Bite Squad at the event.
"For every dollar we donate, Feeding Tampa Bay can provide up to 10 meals to people who need them," said Sniegocki. "Bite Squad is thrilled to support this organization and their efforts to provide food to the more than 700,000 hungry people in the region."
Feeding Tampa Bay is one of six Food Love partners along with All Faiths Food Bank in Sarasota, FL, Bread of the Mighty Food Bank in Gainesville, FL, Arkansas Food Bank in Little Rock, AR, Hawaii Food Bank in Honolulu, HI and The Gathering Place at Hennepin County Medical Center in Minneapolis, MN. Bite Squad has pledged to donate up to $5,000 nationwide towards the 2017 Food Love partnership to help end hunger locally.