UPDATE: MARCH 8, 2021: Bagels will be available at the Beans & Barlour brick & mortar location at 538 1st Ave N, St. Petersburg, FL 33701. Previously, they planned to have them at the new airstream location. They are now opening at 9 am instead of 10:30.
Beginning this Saturday, March 6th a brand new kosher New York Bagel popup will open at 10:30am 9:00 am and will sell them until they are sold out. This will be an every Saturday popup that they plan to eventually grow to include Sundays as well.
Story Stuart of Beans & Barlour says, "Steve and I are very excited to bring NY bagels to DTSP! Steve was born and raised in New York, and like many New York transplants, finds himself always seeking fresh bagels to remind him of home. We have been working on a partnership with a New York bagel maker for over the past year, and are finally introducing our first Bagel this Saturday!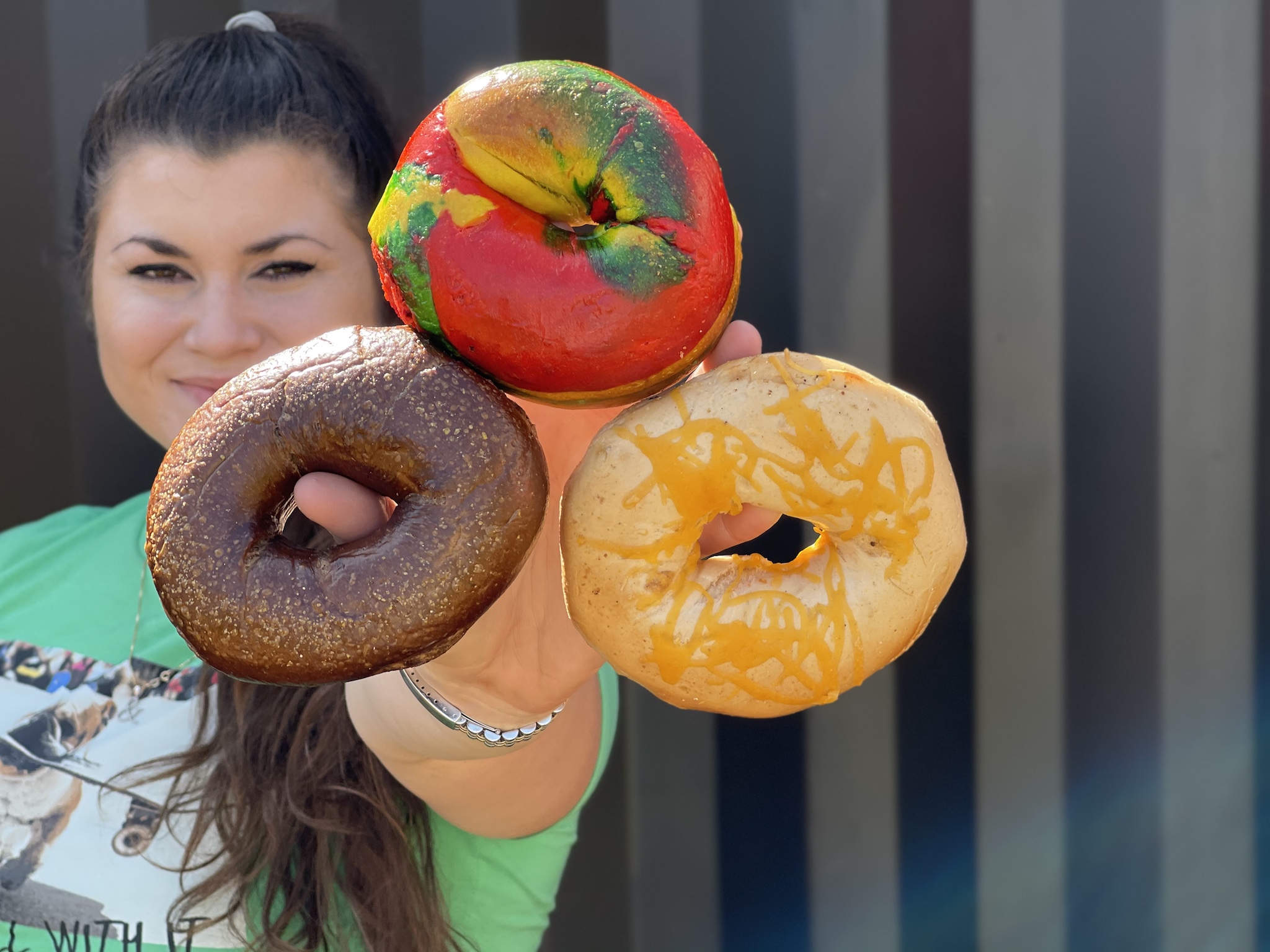 The bagel dough will be made in the NY metro area, shipped here, and baked day of, by Story and Steve, in-house. The bagels are certified kosher and are vegan with the exception of some cheese bagel flavors that they we will be alternating.
The first Bagel Saturday will include plain, everything, jalapeno cheddar, pumpernickel, cinnamon raisin, sundried tomato, and rainbow. They will also be making special cream cheese flavors in house such as house pickled veggie (yellow pepper, asparagus, carrot, and red onion), sriracha, strawberry sprinkle, garlic & fresh herbs and a house made vegan cream cheese. The bagel and cream cheese flavors will rotate, and they have plans to grow and evolve the menu overtime.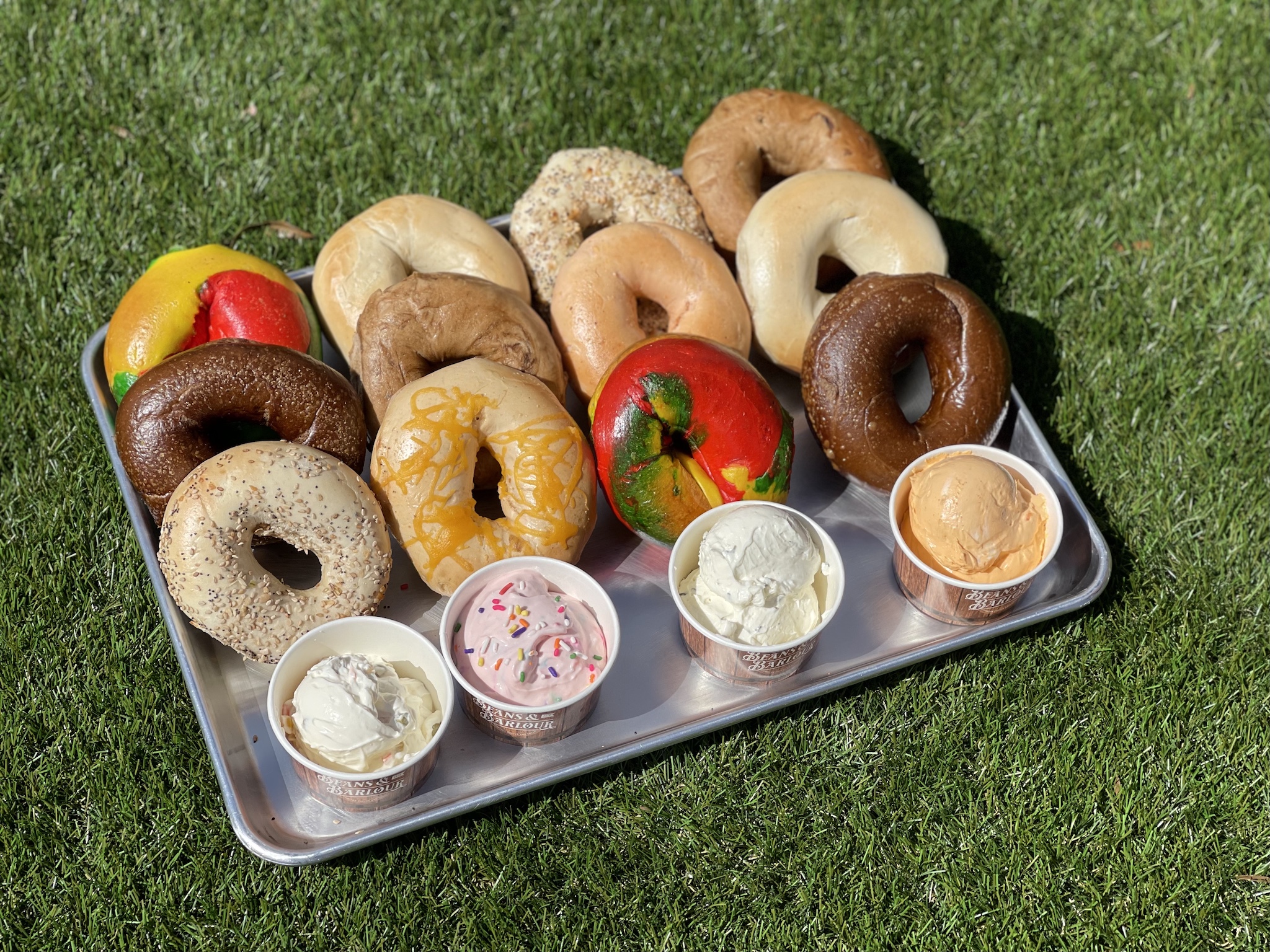 Story says, "walk-up purchases will of course be available, but pre-orders are recommended for orders of 6 or 12. Affordable pricing is really important to us. A single bagel will be $1.50, 6 will be $8 and 12 will be $15. We will also offer a sampler box that will come with 1 dozen assorted bagels and 5 flavors of cream cheese for $25."
PRE-ORDER YOUR BAGELS HERE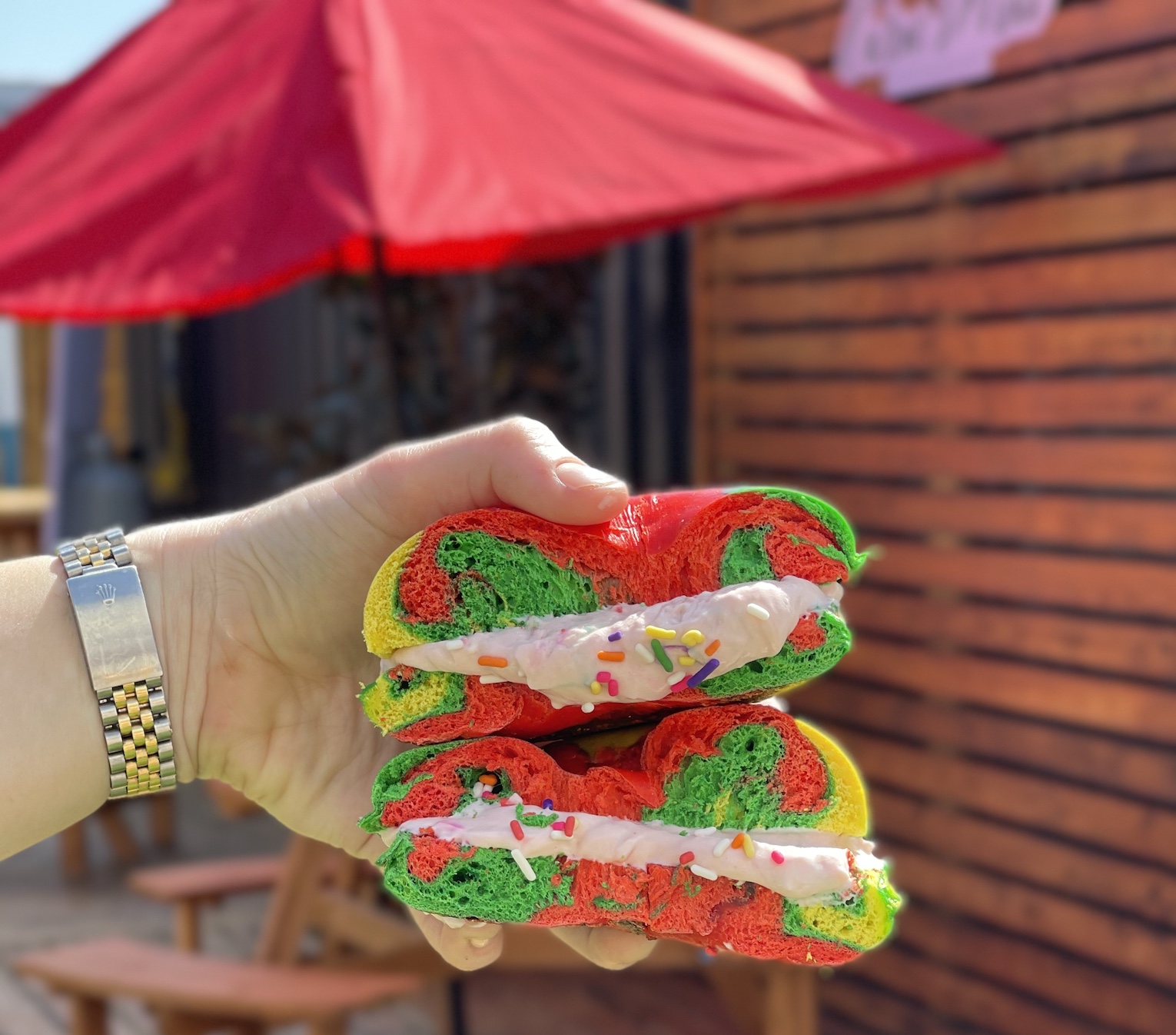 They will be offering toasted and schmeared bagels for walk-up orders, their specialty coffee and espresso menu will be available, as well as their shakes and scoops.
Please email Story with any questions at info@beansandbarlour.com.
Bagels made from NY bagel dough baked fresh here in St Pete.