The Grouper Sandwich is one of the most popular food items in St. Petersburg, FL, for both locals and tourists alike. There are a myriad of different types of grouper, but the most commonly found type in our area are Red, Black, and Gag. You can't really tell the difference once they're cooked and served up. They are available year-round.
Groupers vary in size and weight but are commonly marketed at 5 to 20 pounds. Florida harvests over 85 percent of all the grouper landed in the United States, and over 75 percent of Florida grouper is landed in Pinellas County. The preferred harvest method is hook-and-line fishing. Commercial fishermen receive a premium price for grouper. – Florida Department of Agriculture and Consumer Services
Before we get into the list, an important thing you should be aware of is that there are other publishers of "best of lists" that do not actually go to the establishments, or actually eat the food. (Sounds ridiculous, right?) They just download photos from the internet, or embed Instagram posts from someone else. Instant "Best of …" list produced without having to leave the house, or even get dressed.
That's NOT how we do it.
We absolutely DO eat all of the food on all of our lists. (How can anyone recommend something they never experienced?)
Unfortunately, we've seen these junk lists a lot—from national and local publishers. We are also aware of a local publisher that offers paid placement in best-of-lists. There is no paid placement here.
These are listed in alphabetical order. <—— Look
Best Grouper Sandwiches in St. Pete
1. Buoy's Waterfront Bar & Grille
677 75th Ave
St Pete Beach, FL 33706
(727) 939-2369
Buoy's Website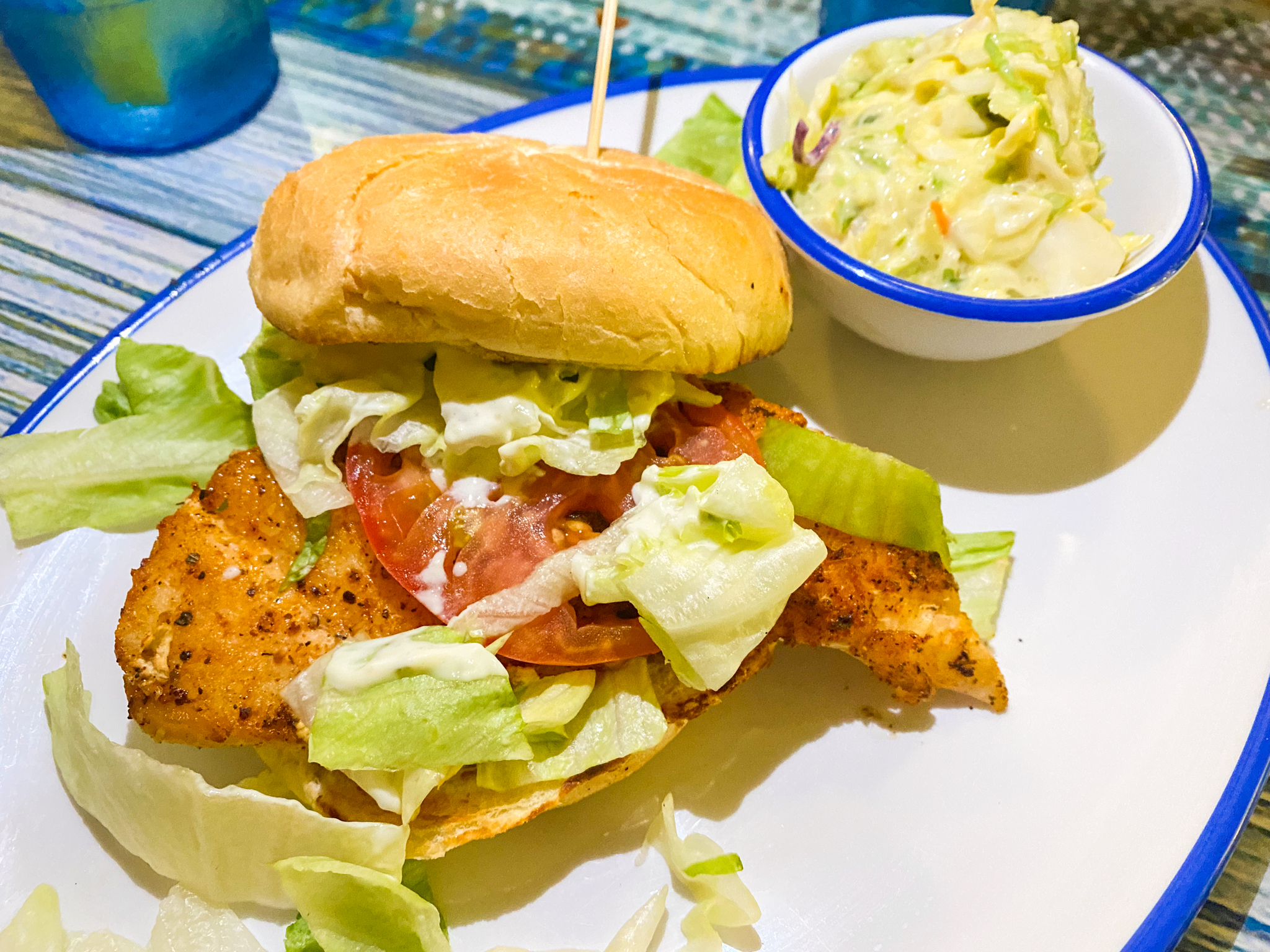 The Fresh Gulf Grouper Sandwich at Buoy's was delicious and perfectly seasoned. Though it ended up getting a little messy, it'll definitely hit the spot for those post-beach cravings. The tropical slaw is very refreshing and a smooth texture with bits of crunch.
2. Burger-ish
4755 Gulf Blvd
St Pete Beach, FL 33706
(727) 954-0001
Burger-ish Website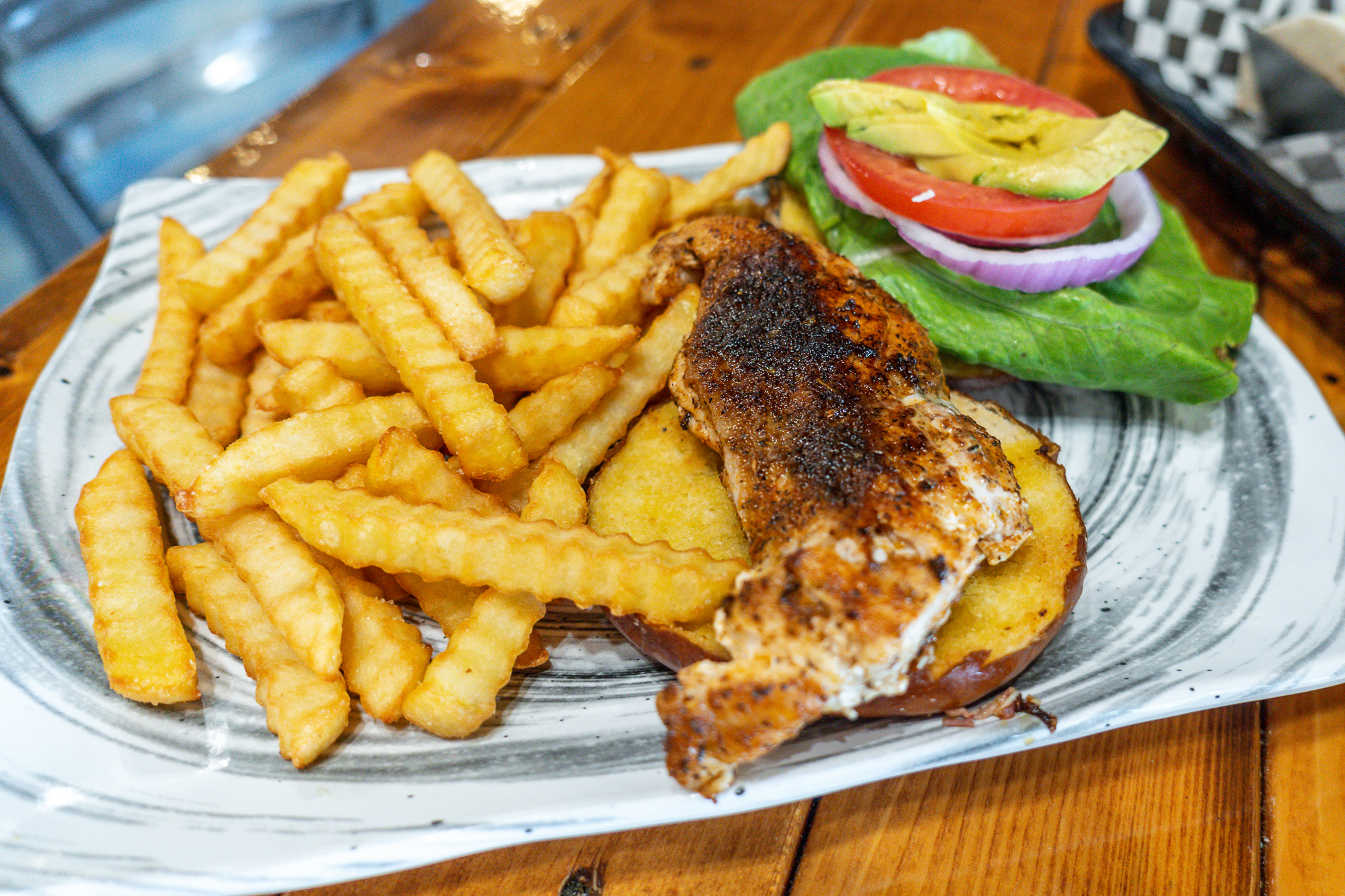 The Big Mouth Grouper Sandwich with grilled grouper, avocado, romaine lettuce, tomato, and red onion on a pretzel bun. The grouper was pleasantly seasoned and the toppings were all fresh and enjoyable.
3. Cori's Seafood Grill
1431 49th St S
Gulfport, FL 33707
(727) 800-9171
Cori's Website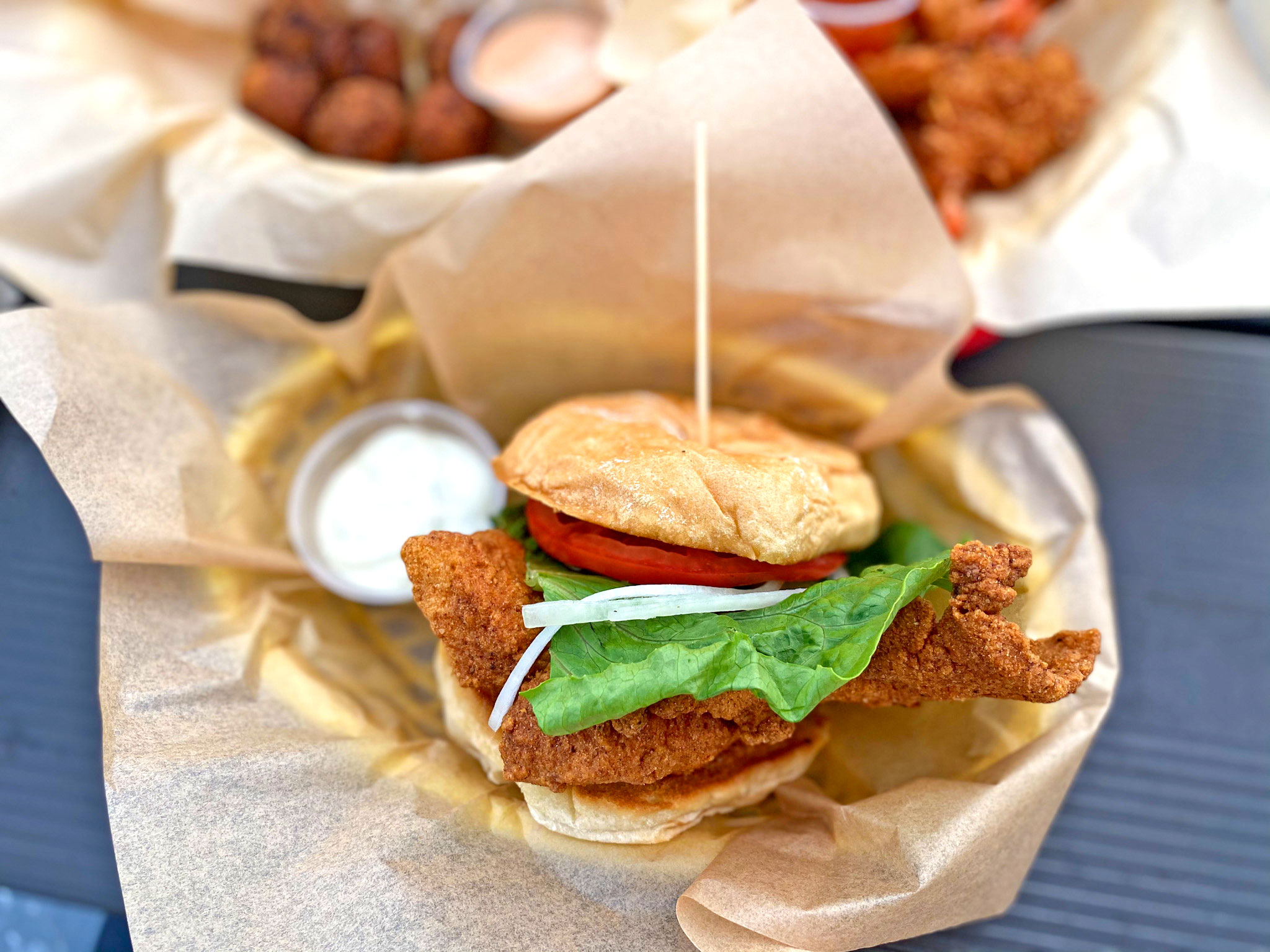 The sandwich is served on a Kaiser roll with lettuce, tomato and onion and we also asked for some tartar sauce on the side. They make their sauces and breading in-house. Wow, what a sandwich. The fish is thin, perfectly seasoned and fried to perfection. This sandwich definitely was enough to feed two people.
4. The Galley
27 4th St North
St. Petersburg, FL 33701
(727) 575-7071
The Galley Website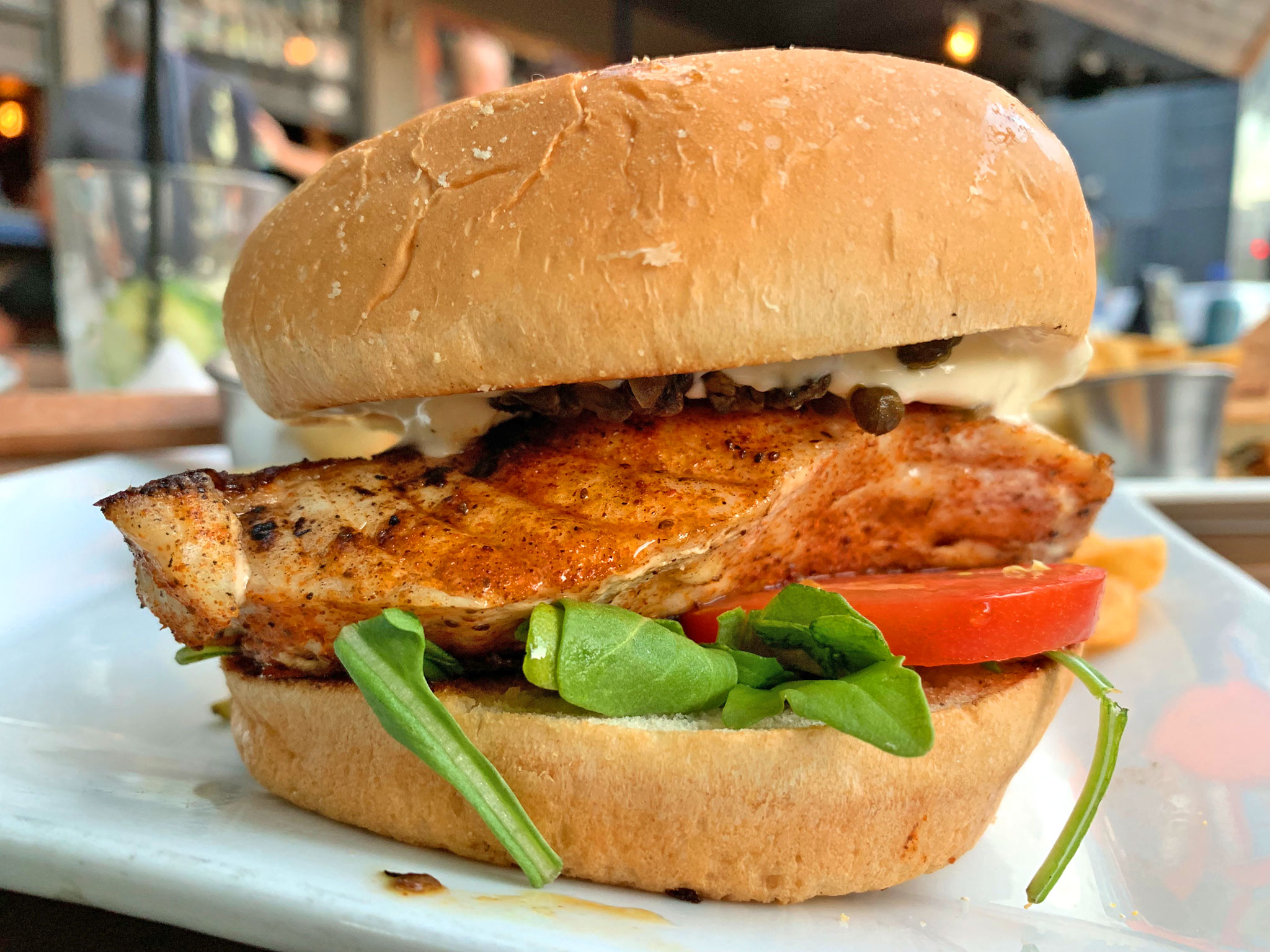 St. Pete Grouper Sandwich – grilled, fried or blackened, with fried capers & pickle aioli. The capers and pickle aioli really make a difference to make The Galley's grouper sandwich a standout.
5. Harvey's 4th St. Grill
3121 4th St N
St. Petersburg, FL 33704
(727) 821-6516
Harvey's Website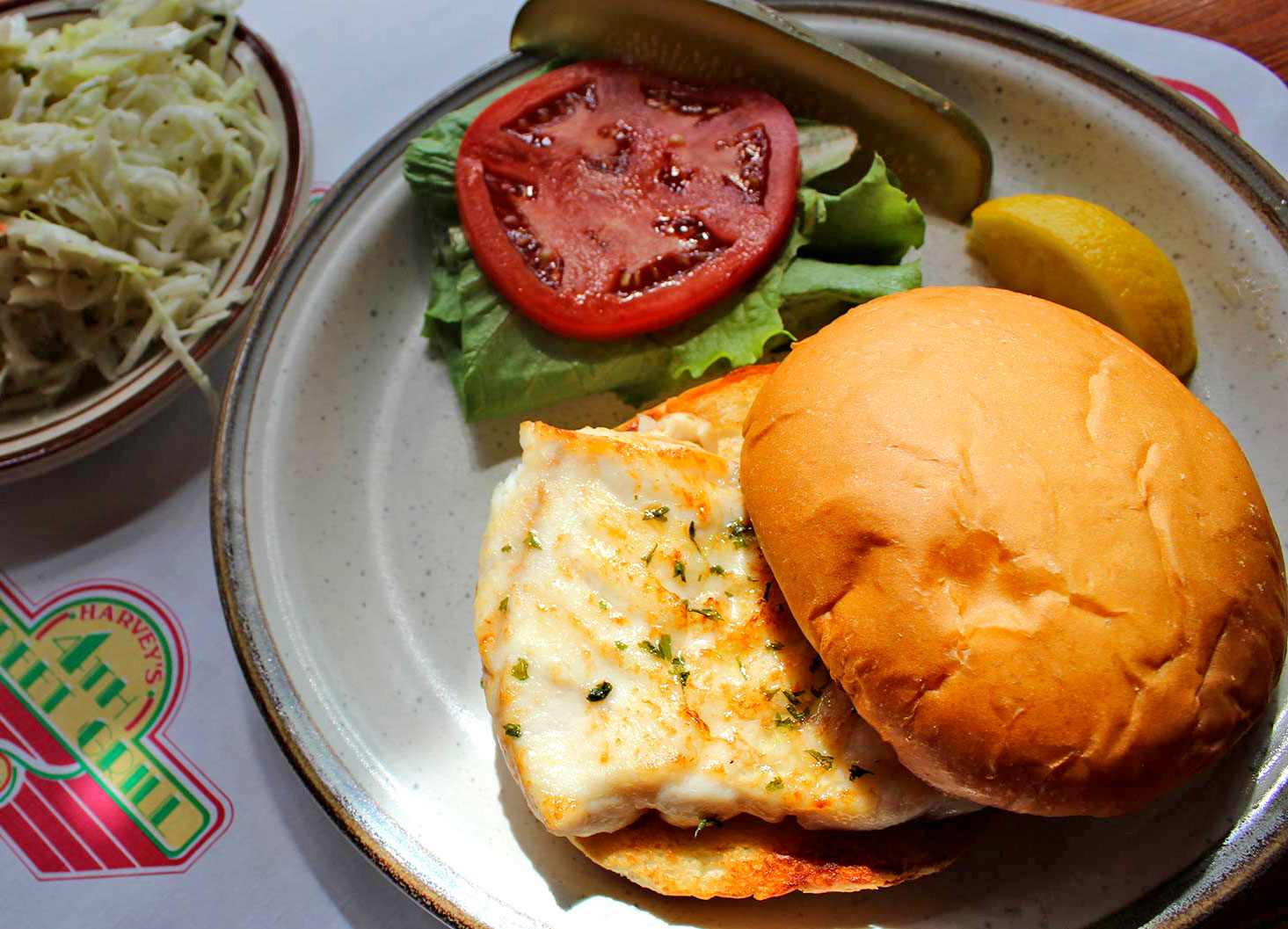 Harvey's has been a crowd pleaser since 1984. They don't try to get fancy, and they don't need to. It's just good quality food in generous portions with the friendliest service. The grouper sandwich is always fresh and juicy.
6. Paul's Landing
501 5th Ave NE (Inside The Vinoy Resort)
St. Petersburg, FL 33701
(727) 824-8007
Paul's Landing Website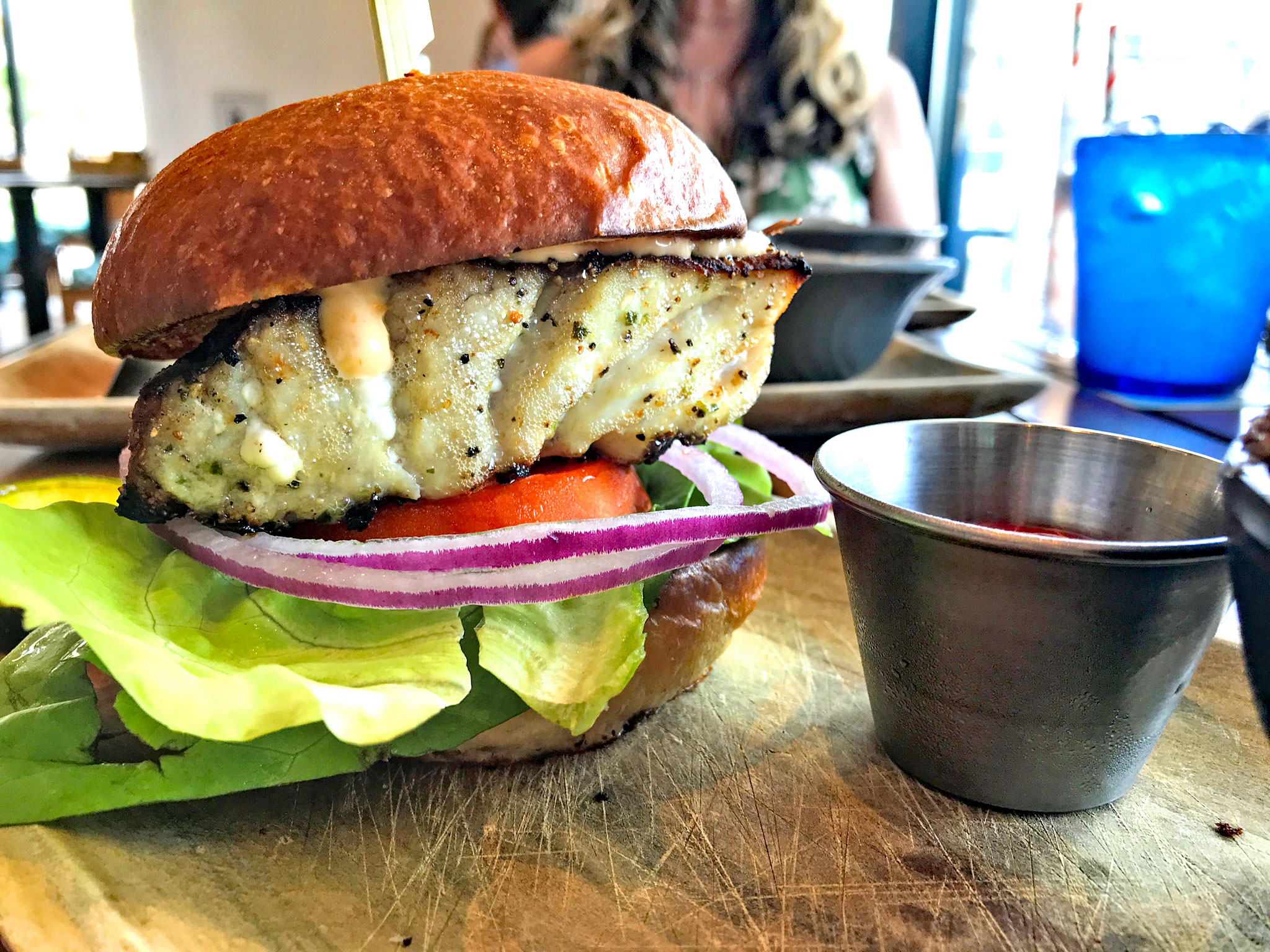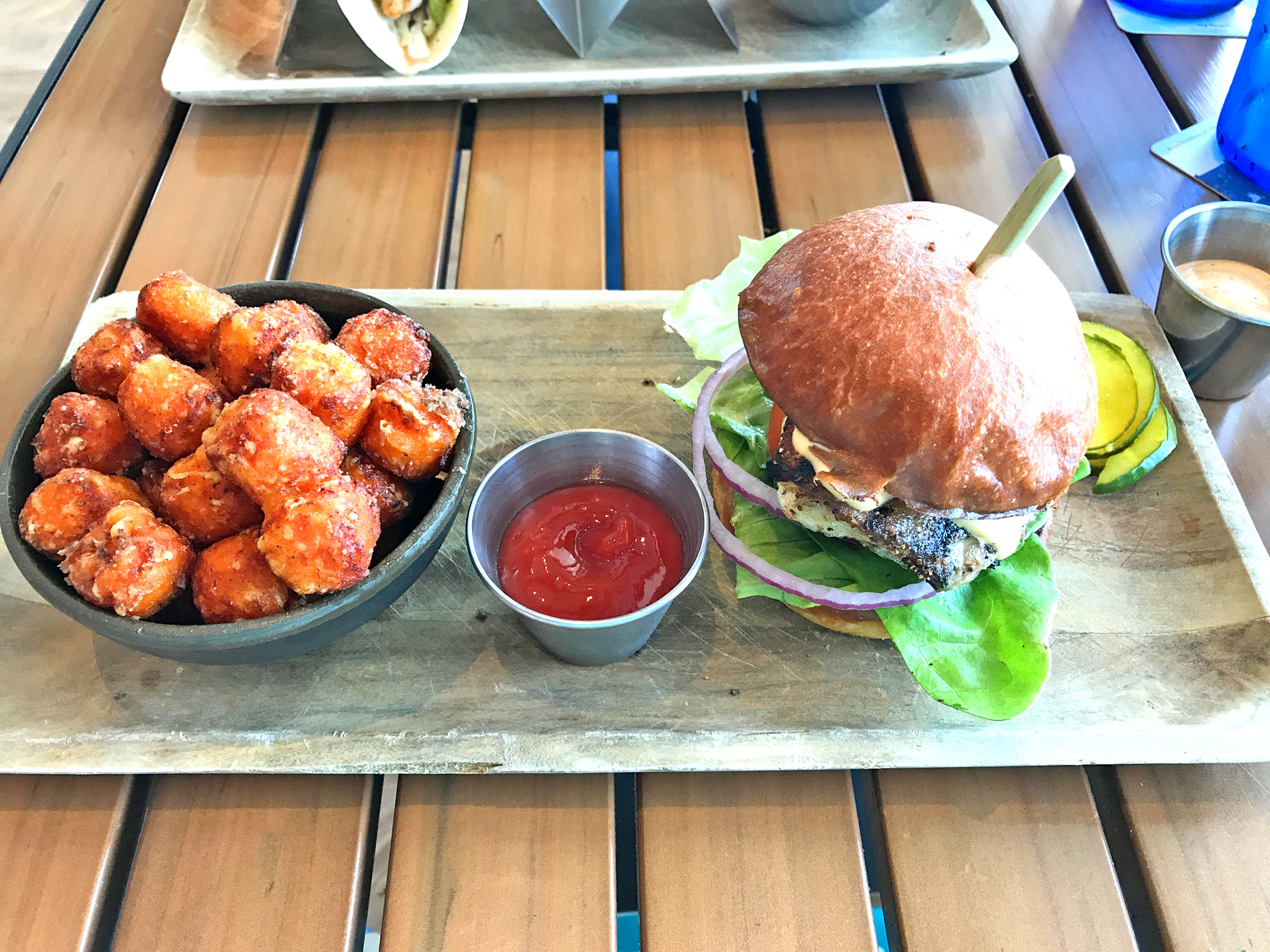 I like the addition of the raw red onion and the house-made aioli on Paul's. It comes with house-made pickles, and sweet potato tater tots. Paul's has a great fresh seafood selection overall, and nice water views.
7. Pier Teaki
800 2nd Ave NE 5th Floor
St. Petersburg, FL 33701
(727) 513-8325
Pier Teaki Website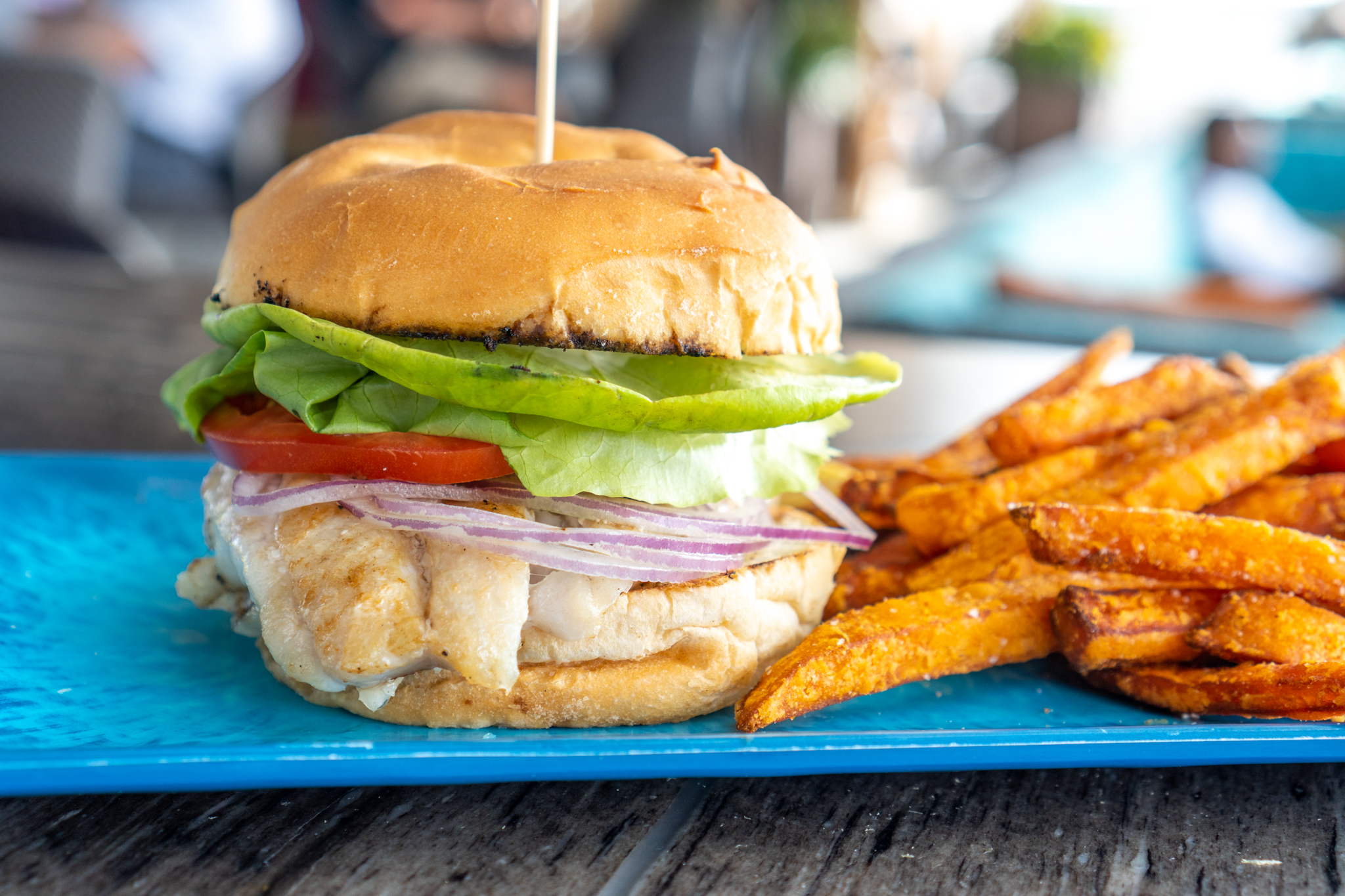 You can get this one grilled, blackened, or fried. We got it grilled, and it was delicious. Next time, we're doing it blackened. The lettuce, tomato, and and red onion are nice additions, and the sweet potato fried were excellent.
8. Sea Dog Brew Pub
9610 Gulf Blvd
Treasure Island, FL 33706
(727) 954-7805
Sea Dog TI Website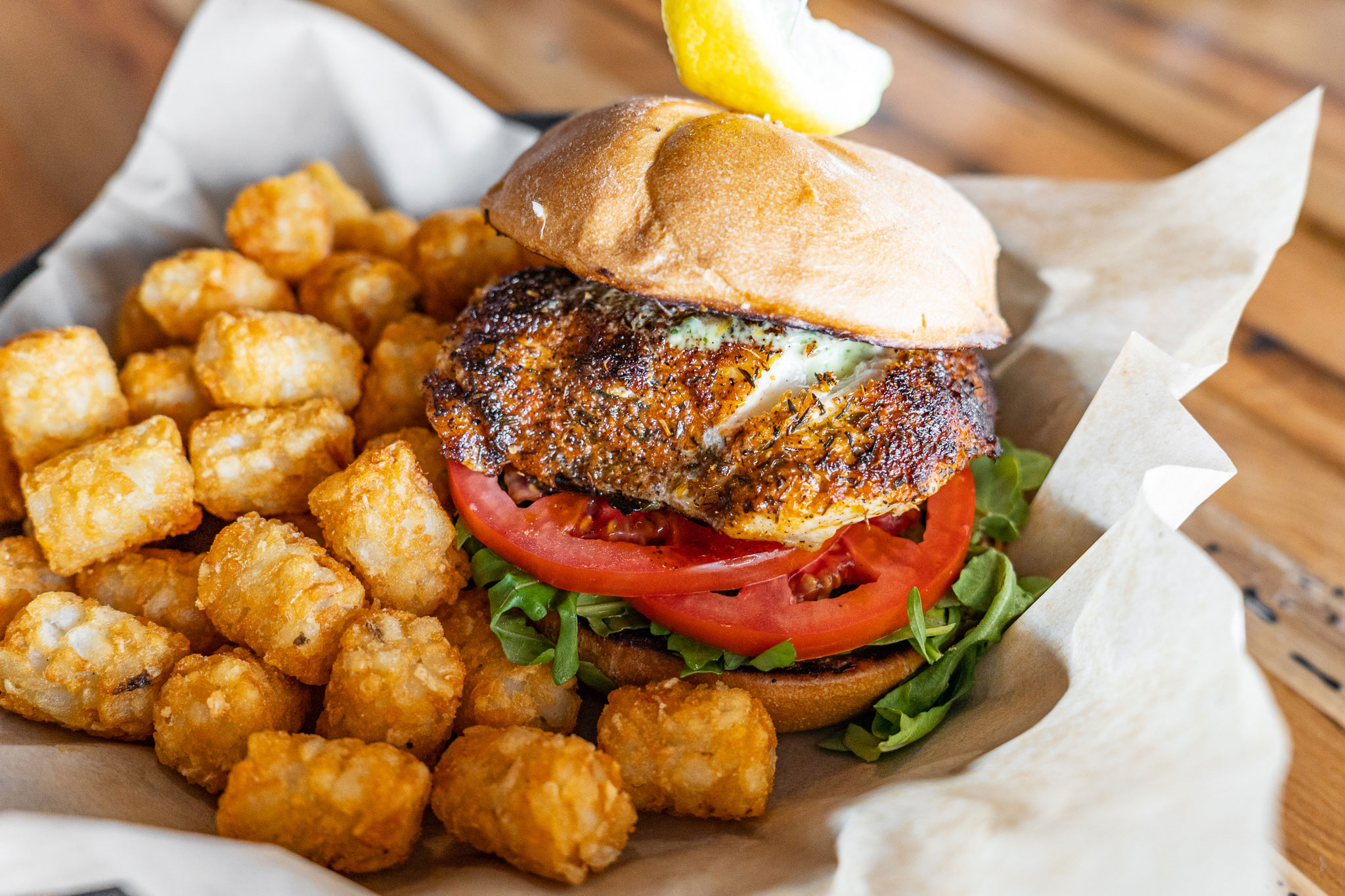 Seared fresh gulf grouper filet, arugula, tomato, cilantro remoulade. All of the food is so good at Sea Dog Brew Pub in Treasure Island. We've never had anything that wasn't fantastic, and this definitely holds true for the grouper sandwich. The seasoning is spectacular and the fish is moist and juicy.
9. Shrimpy's Blues Bistro
9524 Blind Pass Rd
St Pete Beach, FL 33706
(727) 575-7222
Shrimpy's Website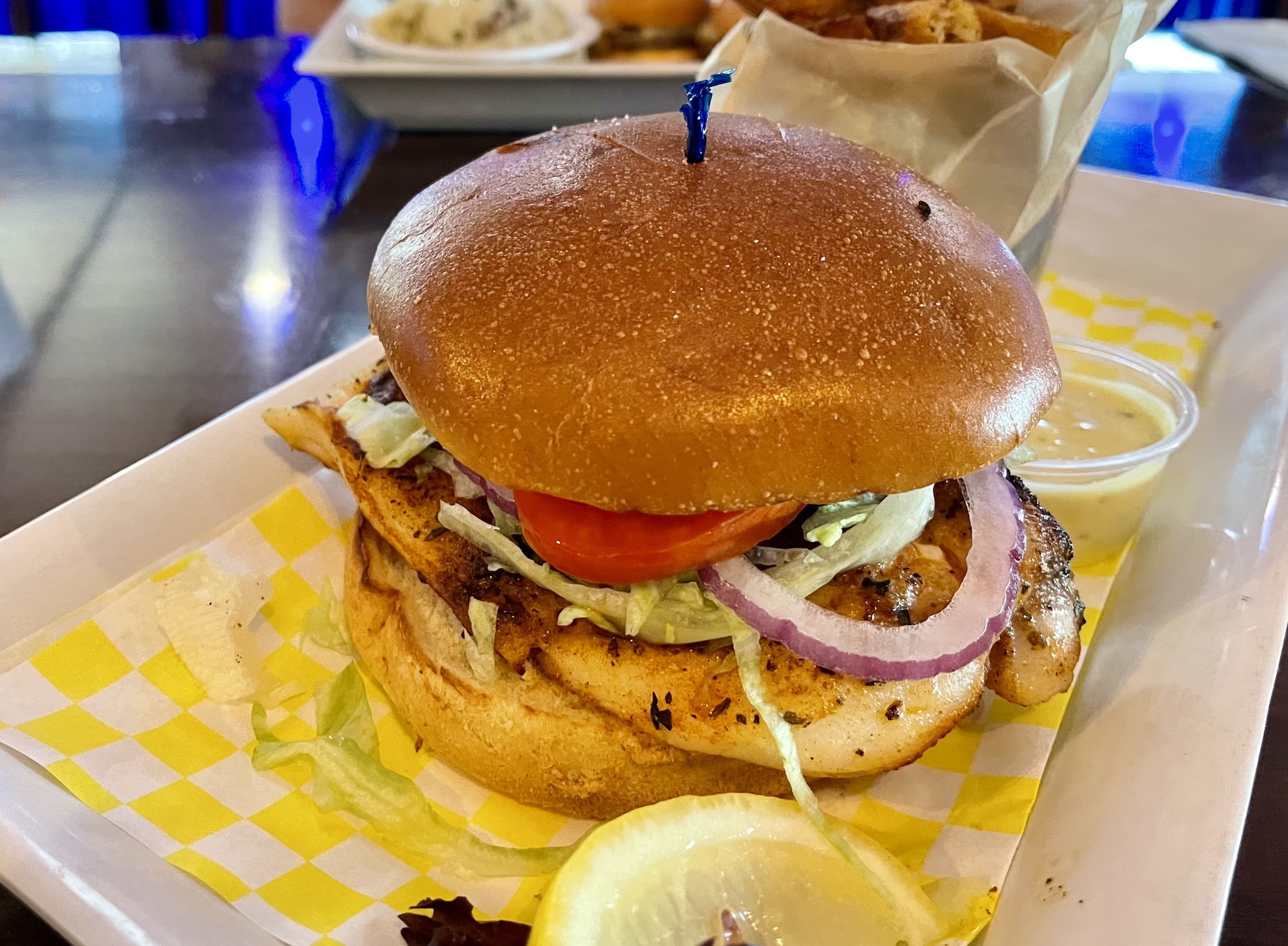 Blackened Grouper Sandwich. This one was delicious and fresh, just as we all like one.
10. The Tavern at Bayboro
120 6th Ave S
St. Petersburg, FL 33701
(727) 821-1418
The Tavern Website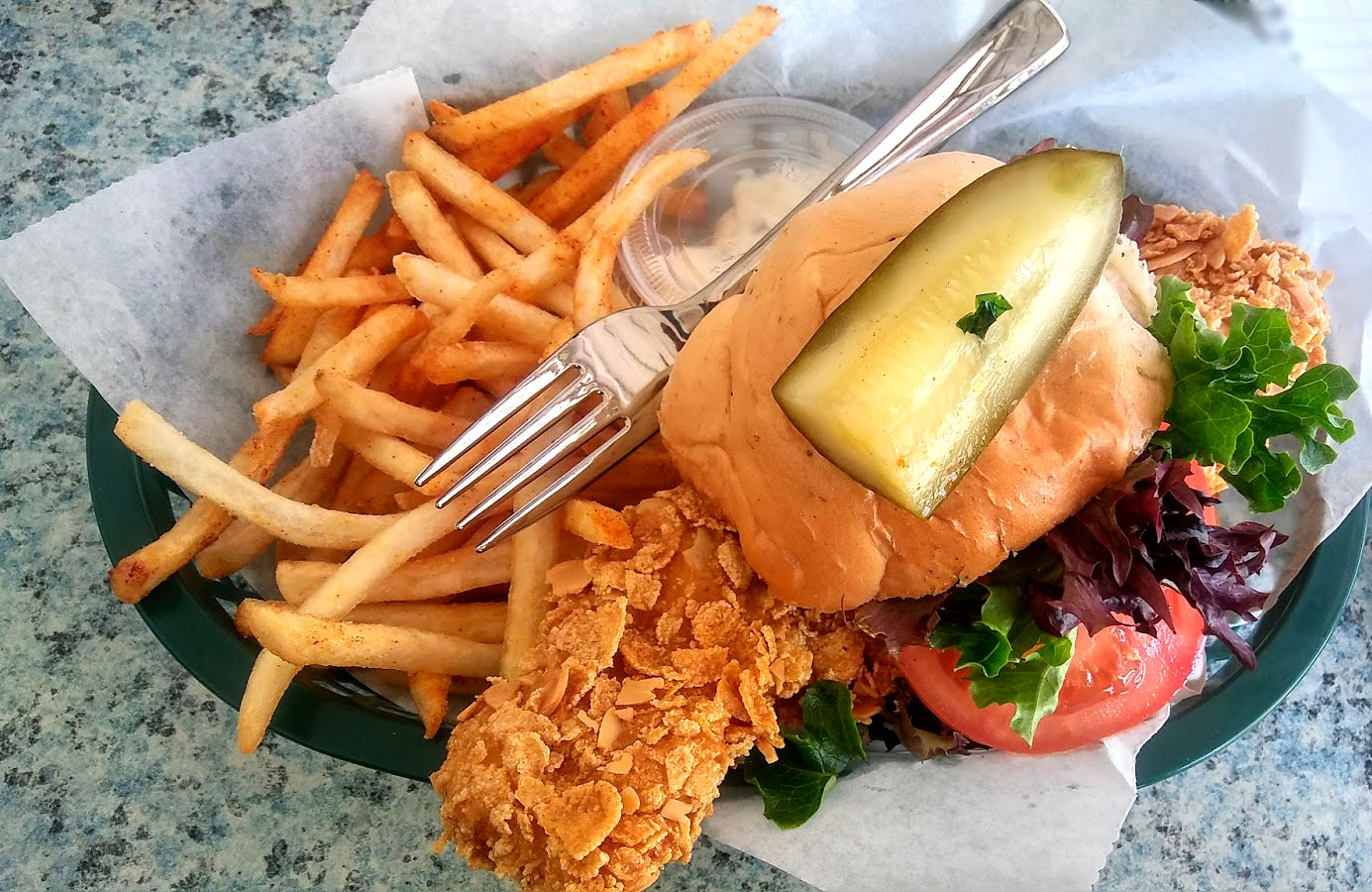 Everybody loves the crunchy grouper sandwich at The Tavern at Bayboro. They get fresh whole grouper daily, and filet it in house.
Tell us what your favorite grouper sandwich is in the comments below!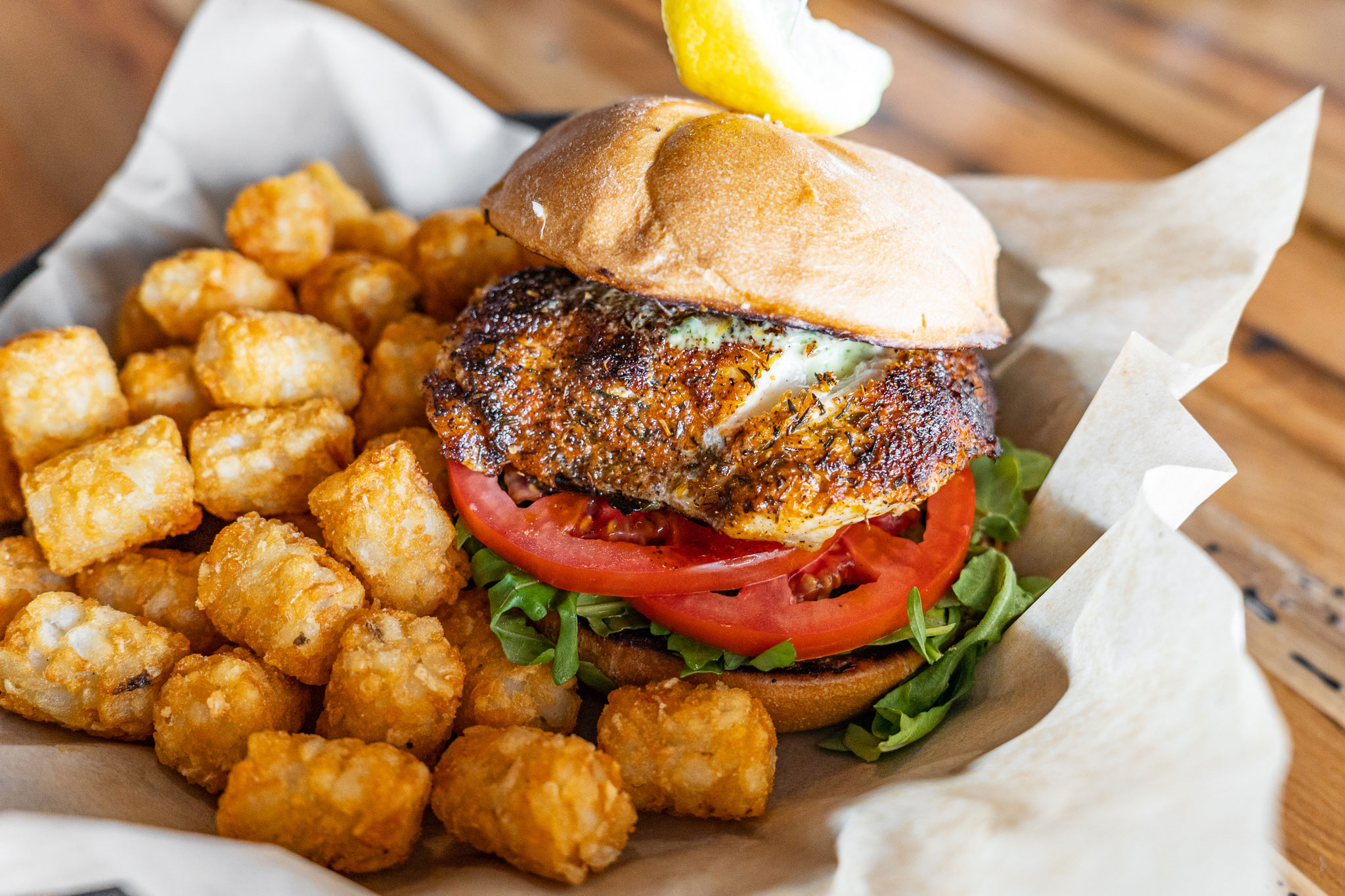 Readers Rating

Rated 4.8 stars




4.8

/ 5 (

Reviewers

)

Spectacular
---
The Grouper Sandwich is one of the most popular food items in St. Petersburg, FL for both locals and tourists alike. Here are the ten best.