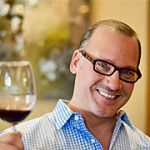 Kevin Godbee · Oct 3, 2018 · 0 min read
Hawkers Asian Street Fare Launches Fall Menu
As of yesterday, October 2, fans of Hawkers Asian Street Fare can experience seven new menu items that will debut on the restaurant's fall/winter menu.
"Our inspiration for the dishes come from our desire to curate a menu that closely reflects what one might find on the streets of Asia, said Kaleb Harrell, Co-Founder of Hawkers Asian Street Fare. "Authenticity is what we're focusing on so that we can offer a taste of the unique experiences that we've had while eating through the streets of Asia."
Feast your eyes on these!
Hawkers has delicious family recipes from several Asian locales including; Japan, Korea, China, Vietnam, Thailand, Malaysia, and Singapore.