A Secret Rendezvous with the New Menu at Tryst
A Secret Rendezvous with the New Menu at Tryst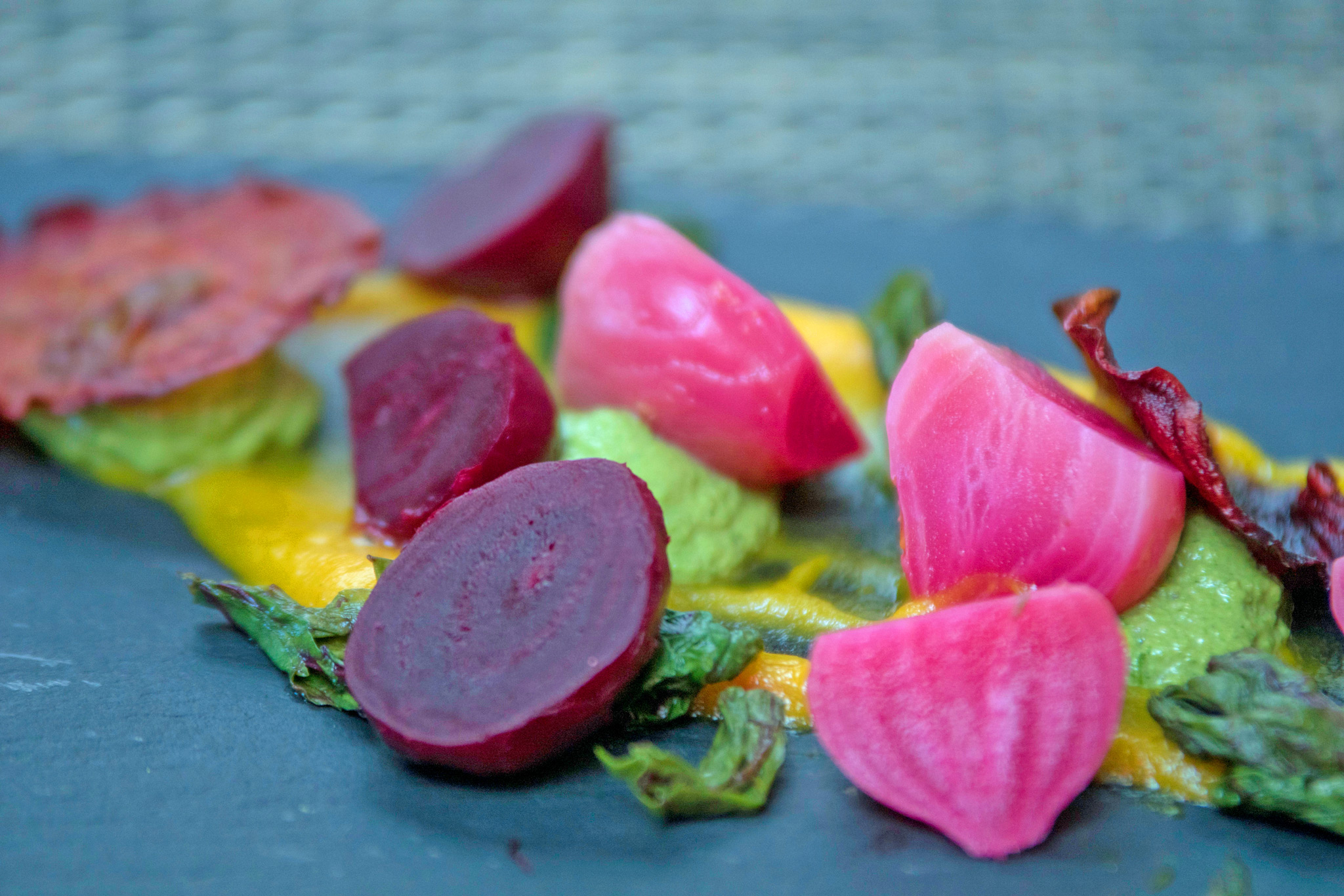 Tryst Adds Over 25 New Menu Items for Dinner & Brunch
We're not sure how many restaurants do this, but it sure is a great idea. When Tryst updates their menu, which happens 2-3 times a year, they have a two hour meeting with all of the employees where Chef Jon Robben cooks and explains every new item, and the staff gets to taste all of them. They are also nice enough to include St. Petersburg Foodies and Photographer Barry Lively so we can report on the new menu while eating about twice as much as we do on Thanksgiving. (It's a tough job, but … sometimes we have to buy bigger pants.)
Tryst is a great place for people watching on trendy, touristy Beach Drive in Downtown St. Pete. It's a popular place to imbibe, see, and be seen. What is sometimes forgotten is that they have scrumptious eats from little snacks to burgers to full-blown gourmet entrées. We had a taste of every new snack (Bar Bites on the menu) and Dinner items. We didn't have time to go back a couple of days later for the new brunch items, but we have photos and menus for you to drool over. As soon as we get back from Christmas vacation, I'm making a beeline for Shrimp & Grits at Tryst.
We'll start with the dinner menu, and then brunch.
The best edamame in St. Pete is not at an Asian or Japanese restaurant. It is at Tryst. Why? Because they add a couple of extra ingredients that makes it more interesting than the usual stuff. It has garlic, lime and shaved Parmesan.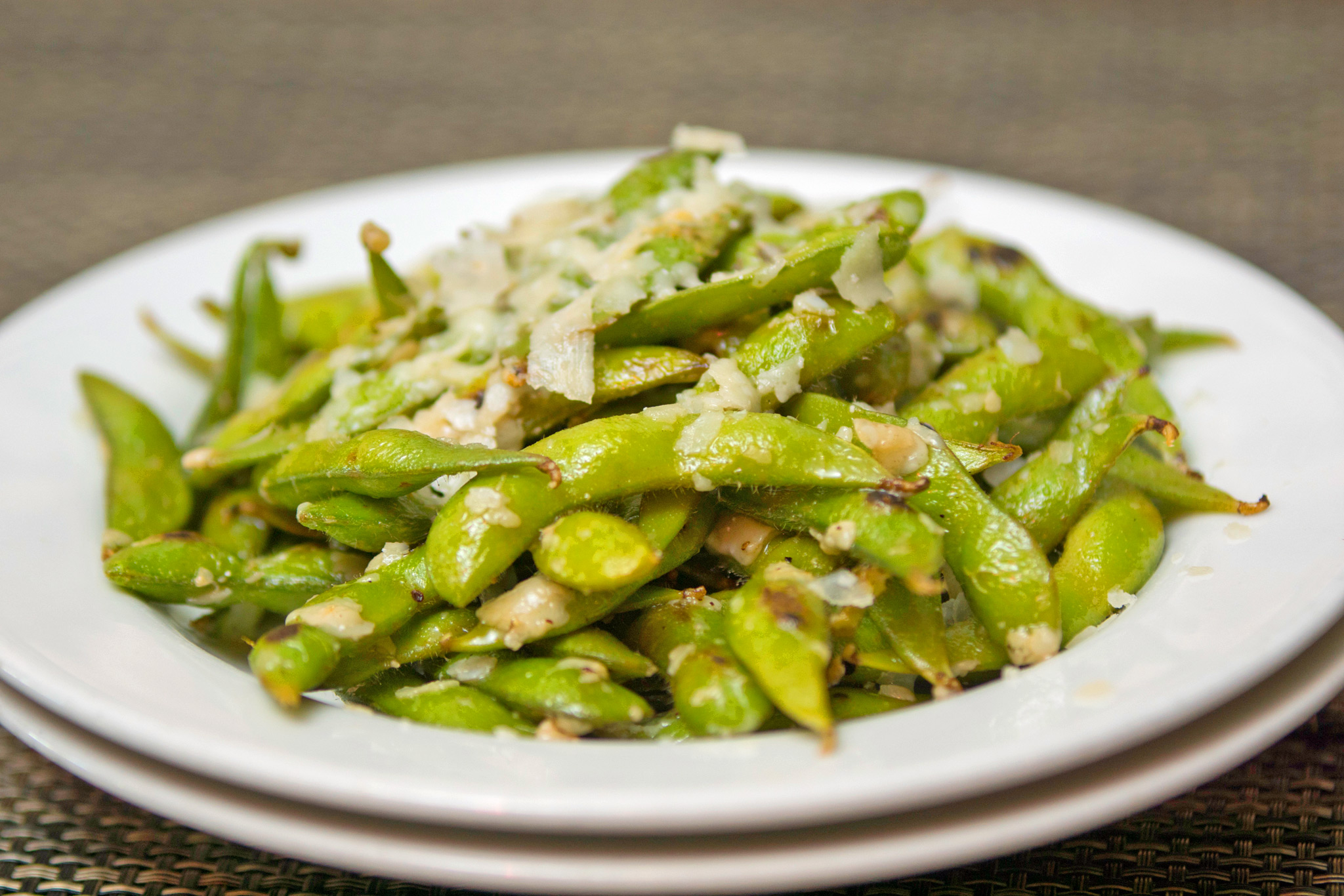 Brussels Sprouts sometimes get a bad rap, but that's because you may have had them from someone that didn't know how to cook them right. Tryst's Brussels Sprouts "on the barbie" with champagne vin and crispy shallot are quite tasty.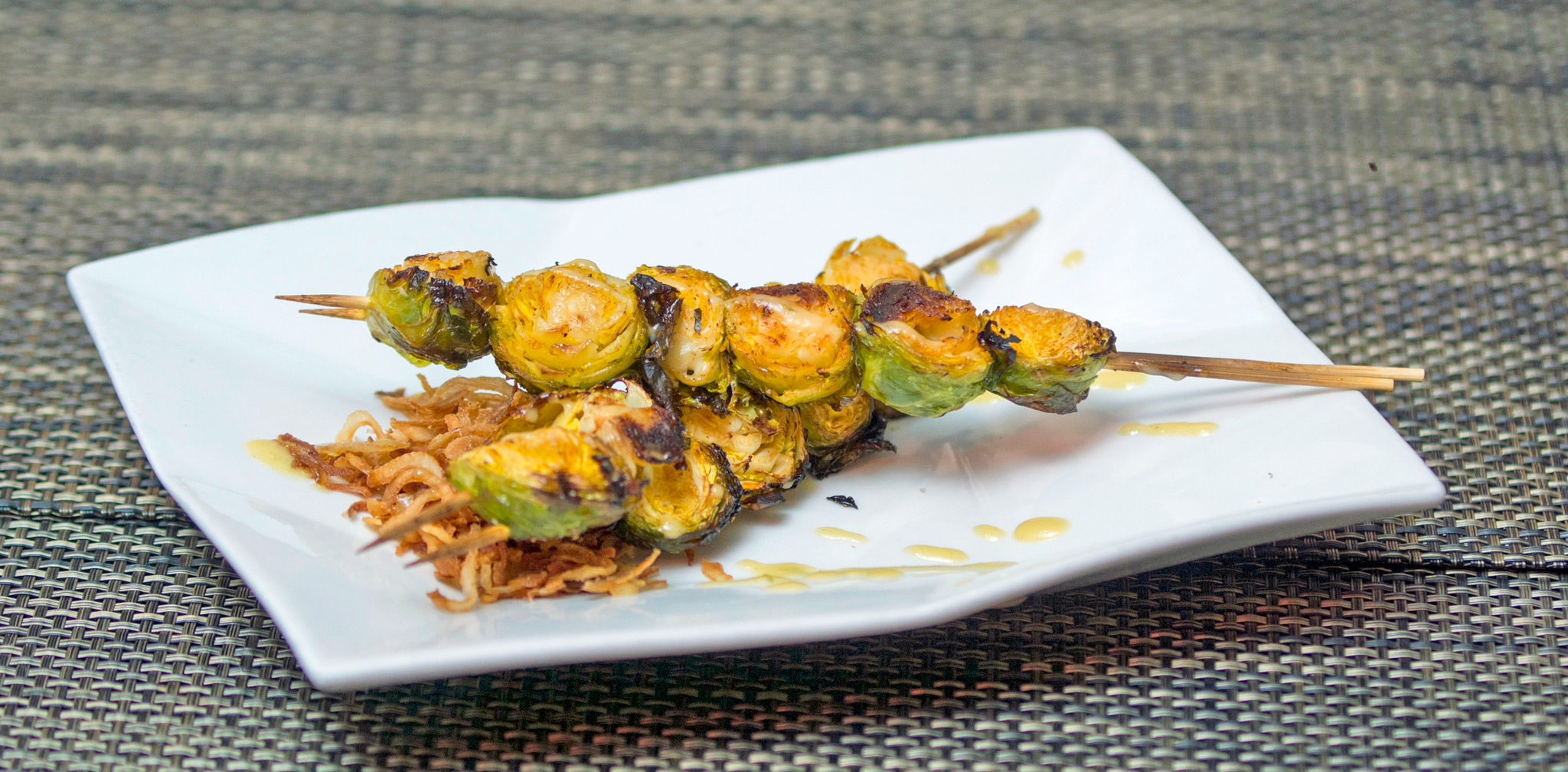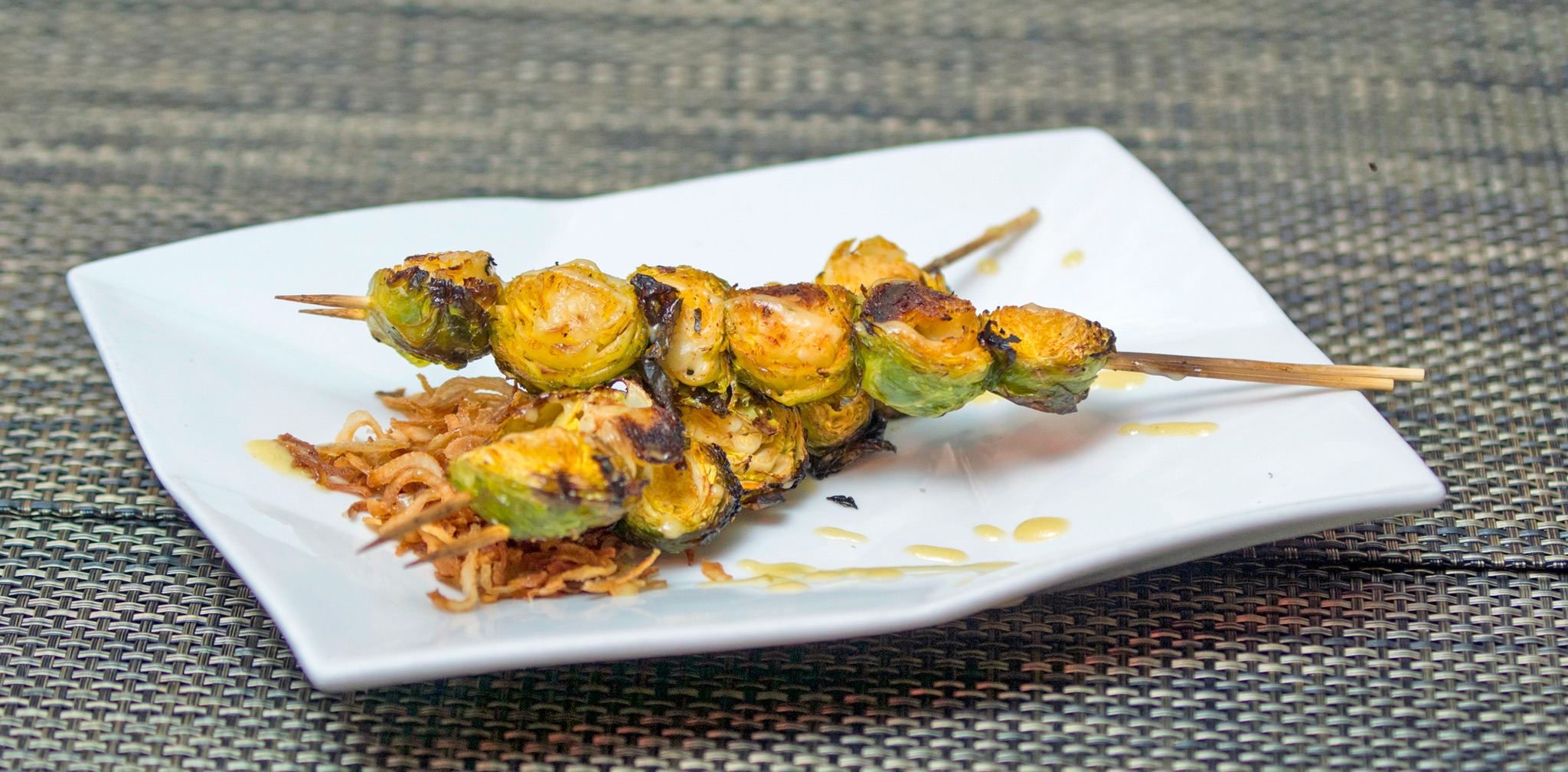 It might sound dumb to get so excited over potato chips, but these babies are homemade and the dipping sauce is so good, that we would kill for these. I love deviled eggs, so the Dueling Bread is a favorite, and the Calamari Fries – Yum! Here are the rest of the Bar Bites we had.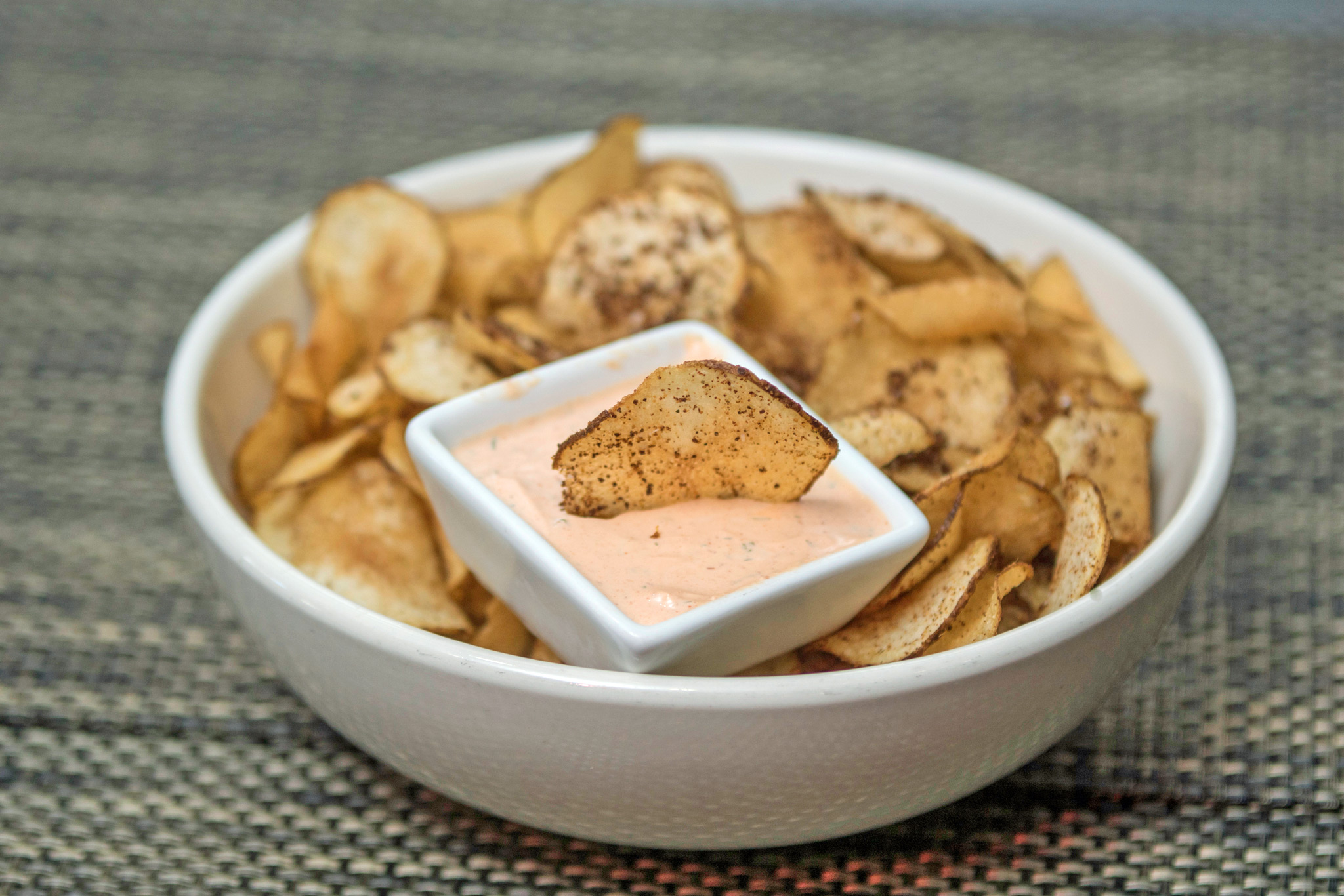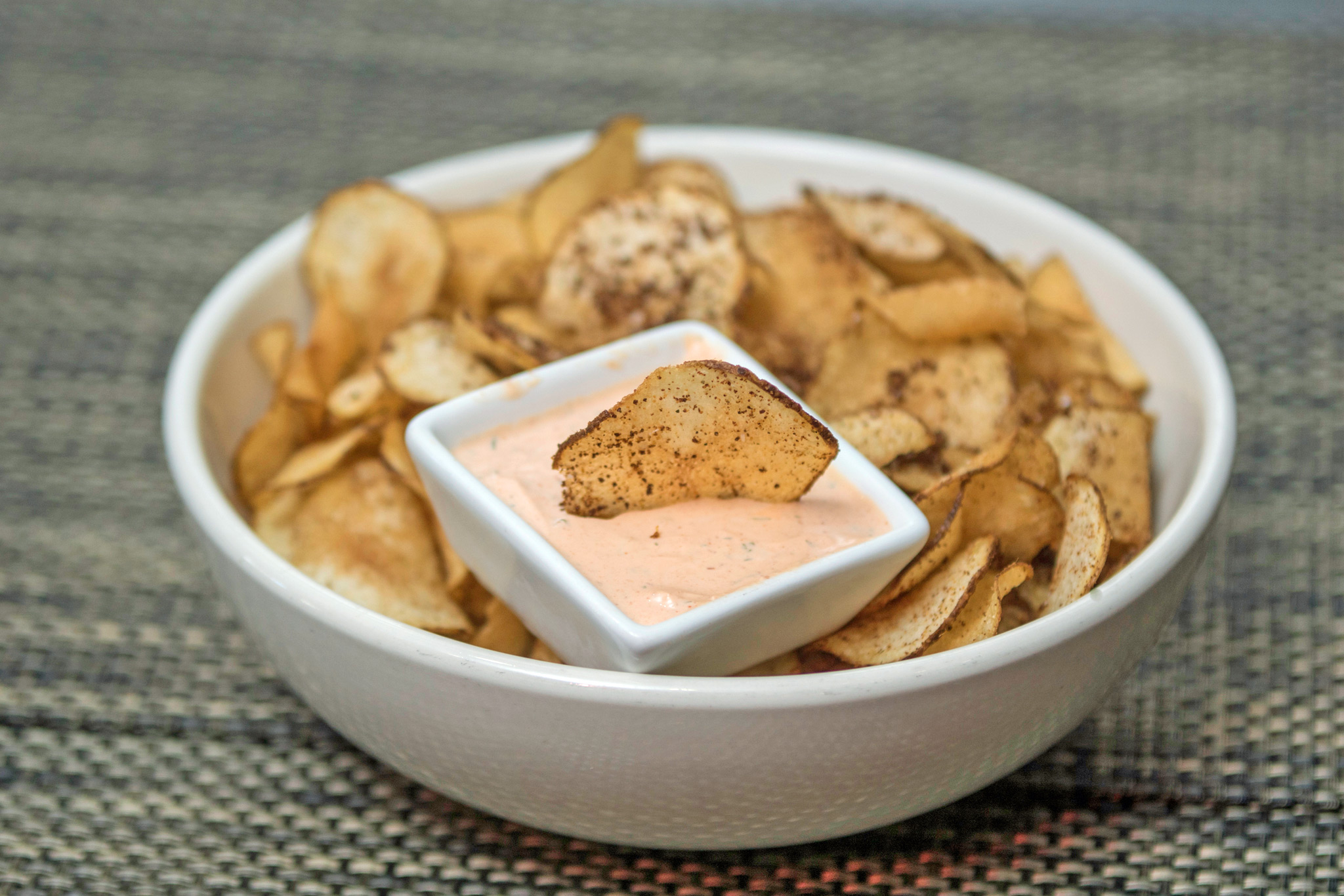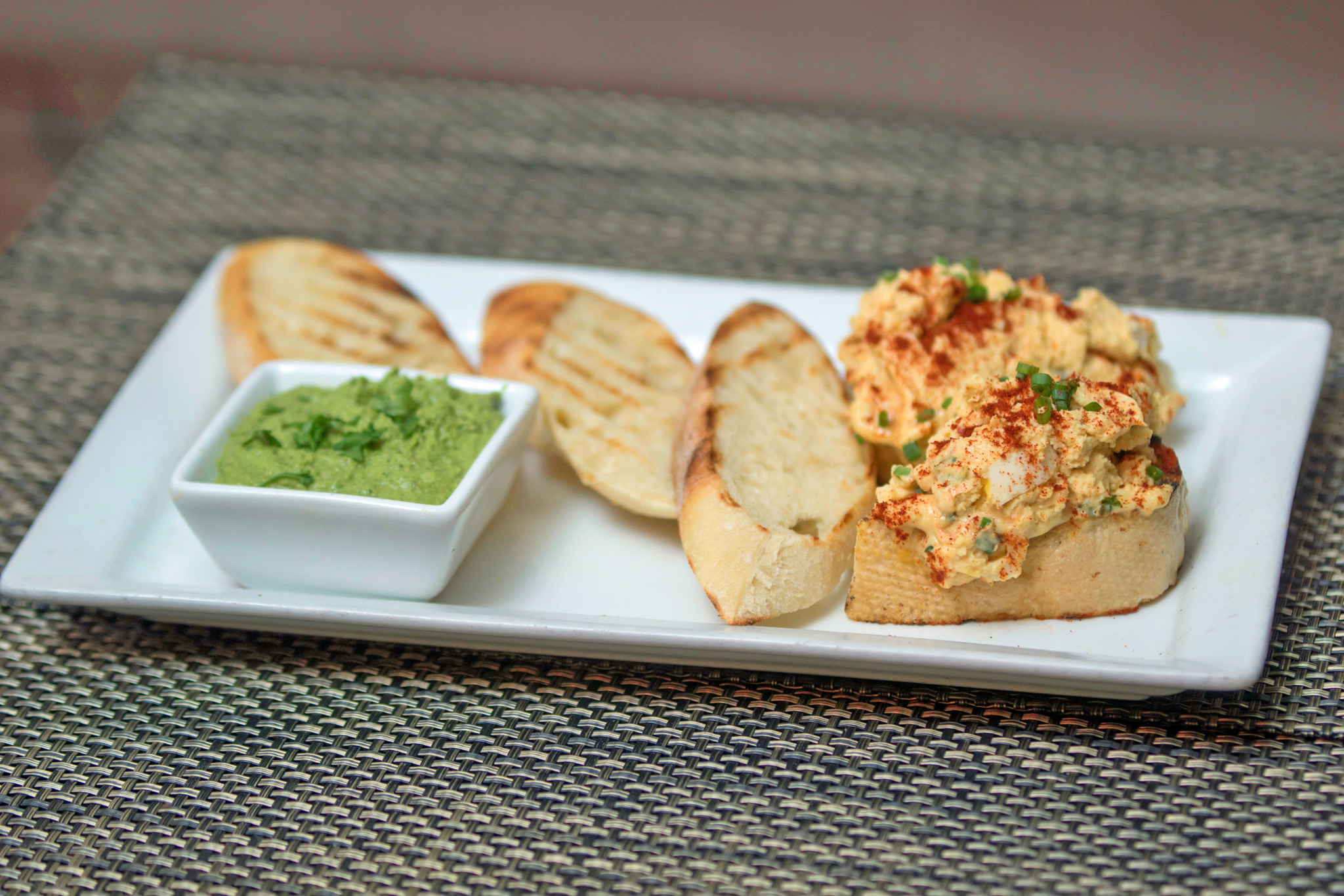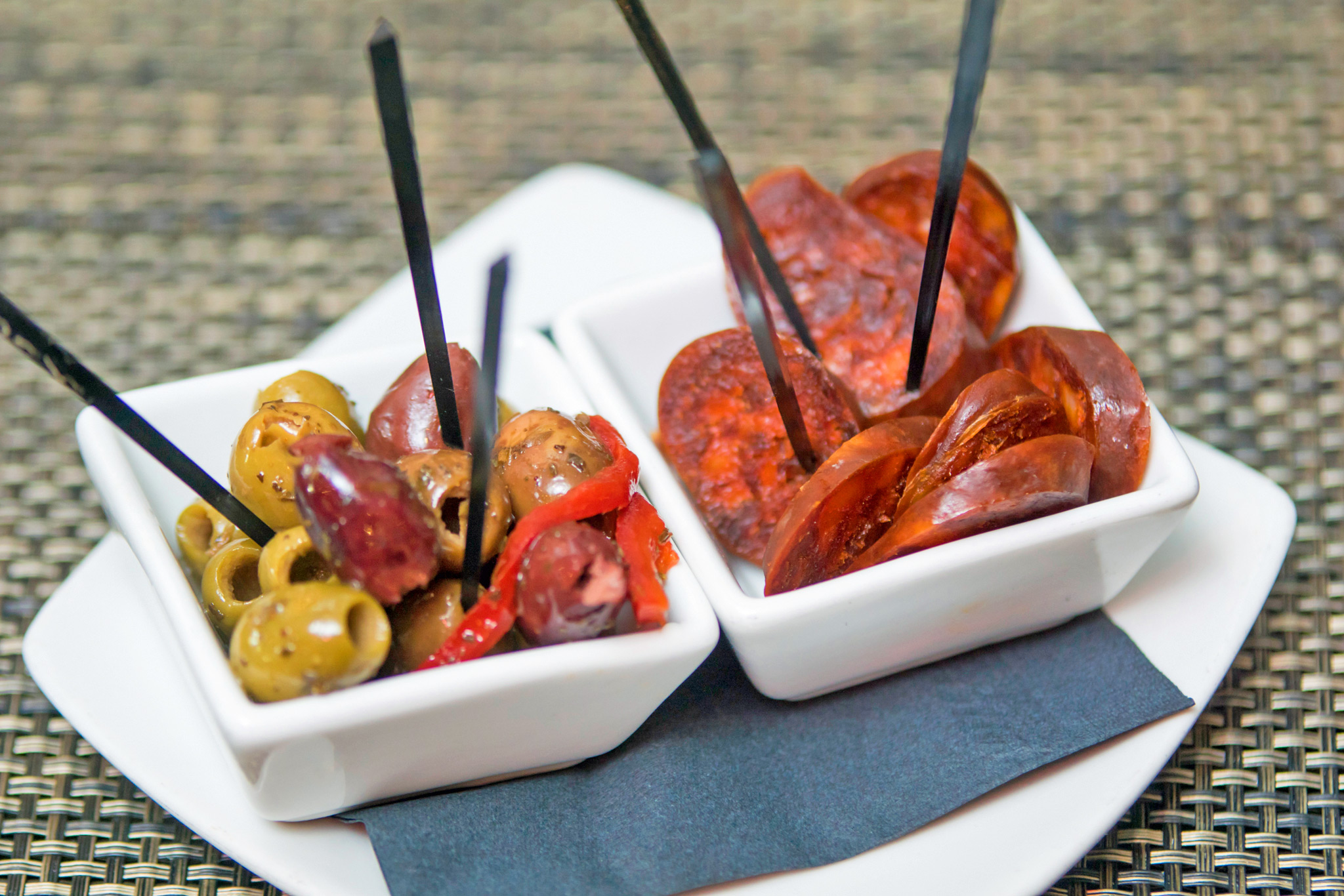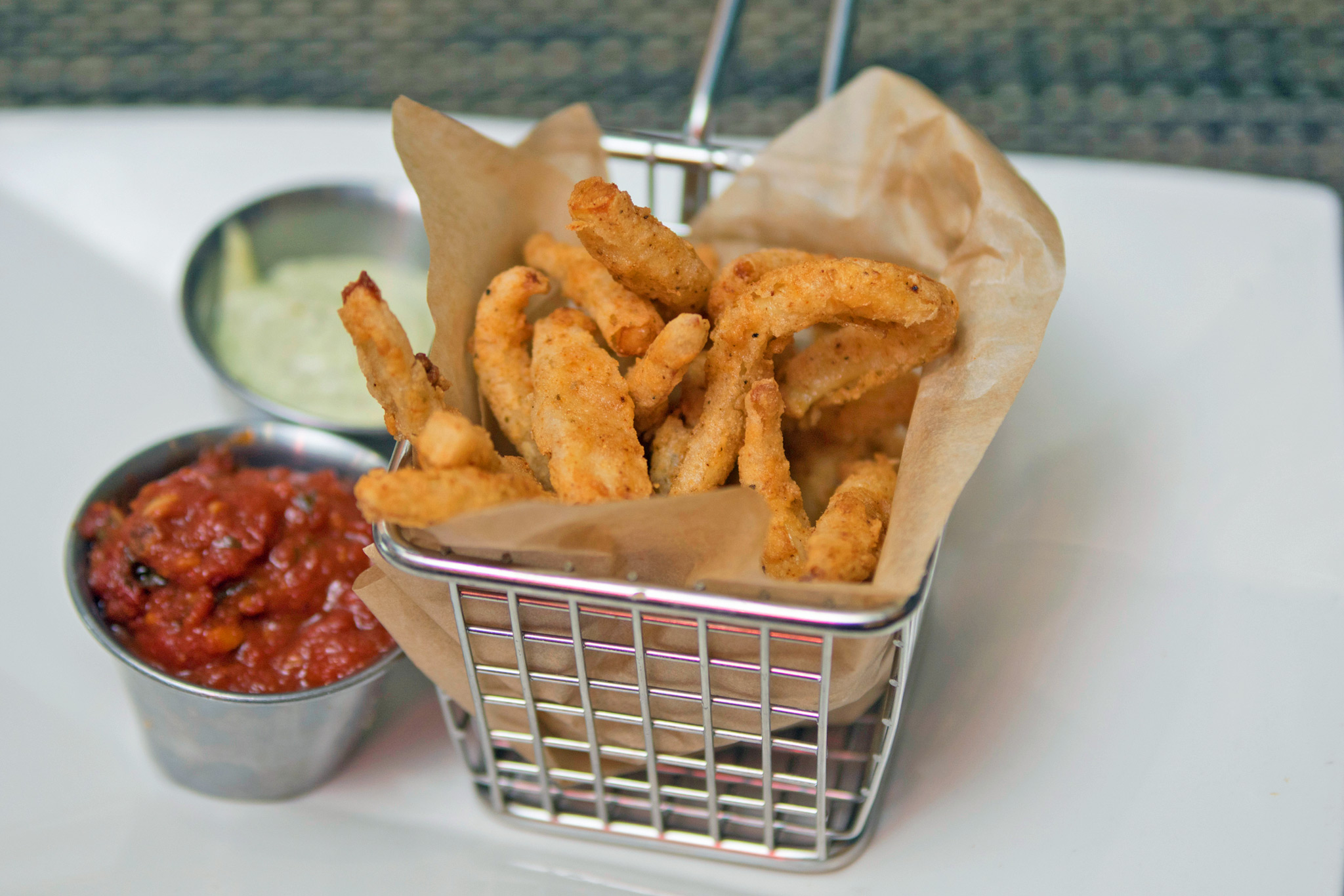 There are a lot of items here, so we won't comment on all of them. In general we loved almost everything. We'll comment on the major standouts, and a couple that were least favorites. If there is no comment, assume we liked it a lot or loved it.
From the "Mids" section of the menu
One of my favorites that I would eat all day every day is the Frisee and Brussel Sprout Salad – crispy poached egg, applewood bacon bits, shaved onion, blue cheese vin. The photo shows the egg after we broke it. (Lori wasn't fond of it as she is not a fan of bleu cheese.)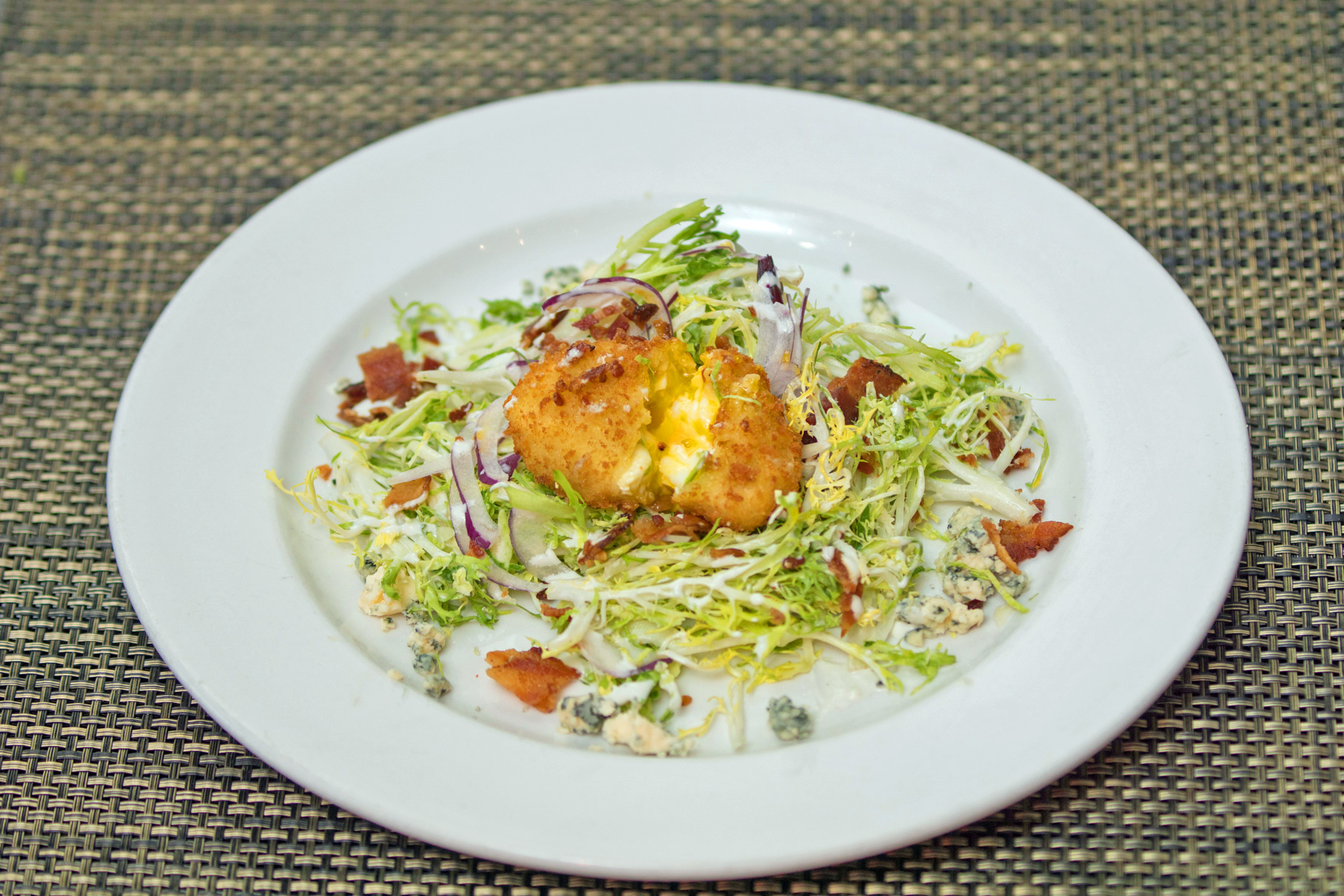 The Spaghetti Squash "Hashbrowns" weren't bad, but also didn't "wow" us. I liked the mushrooms on top the best.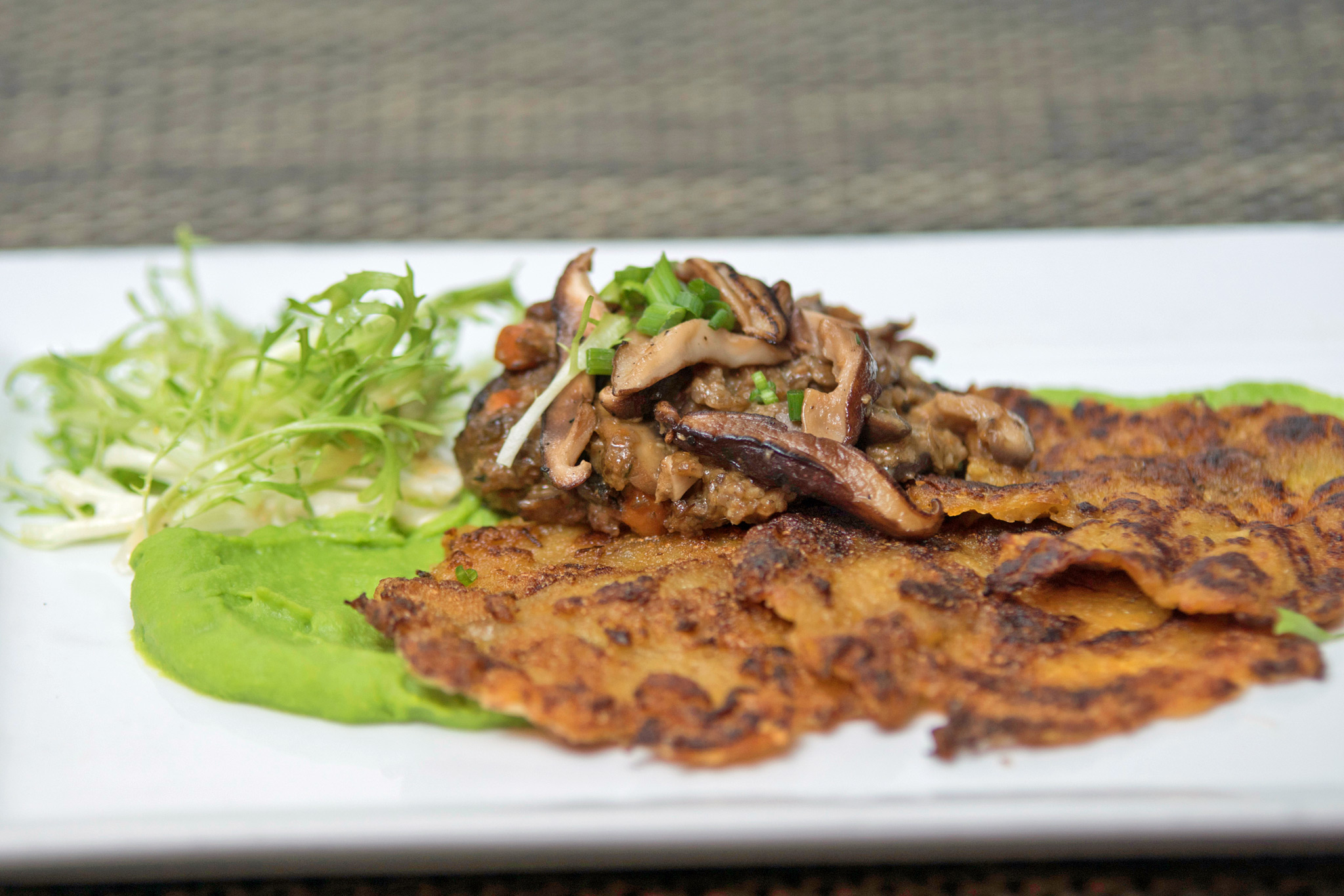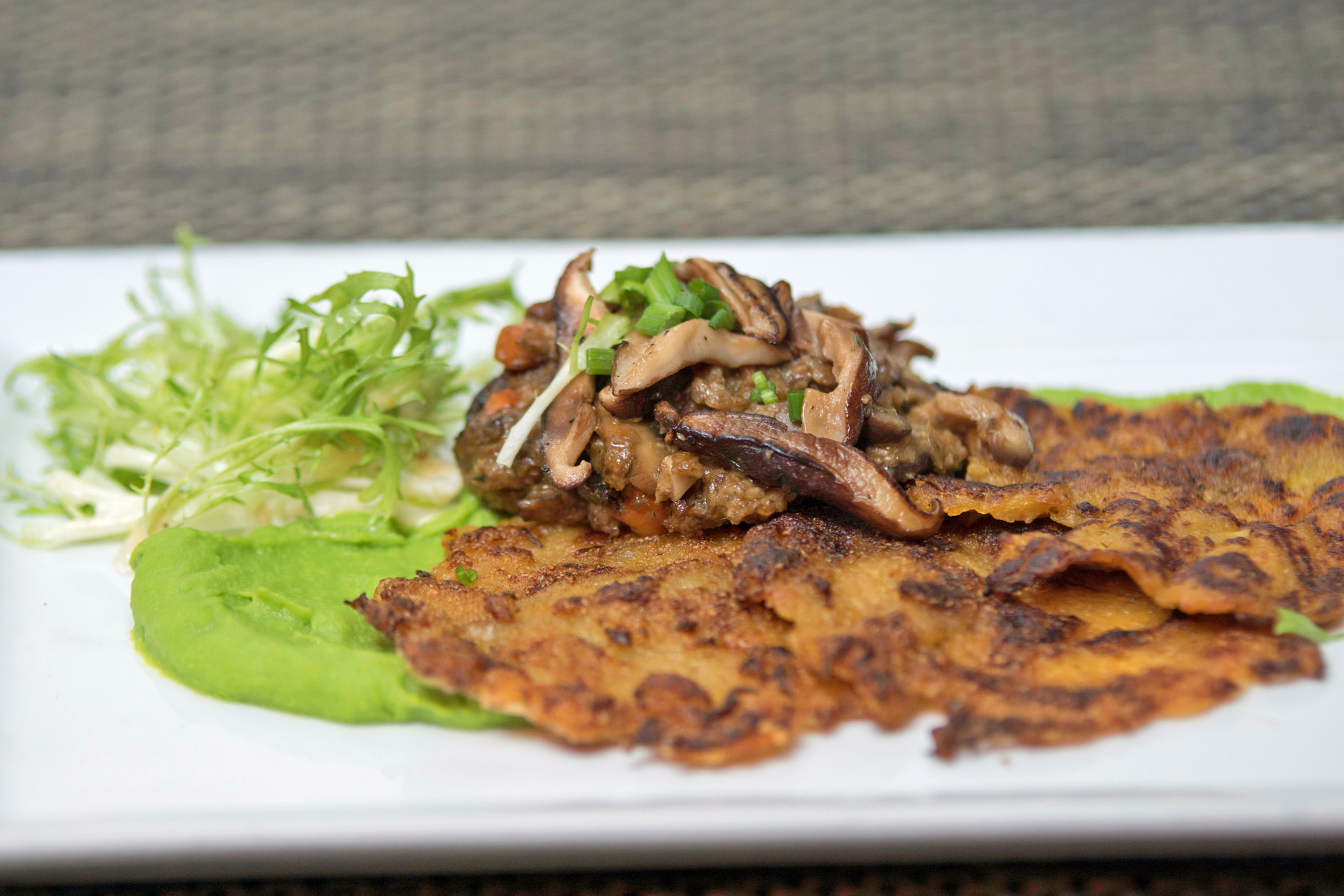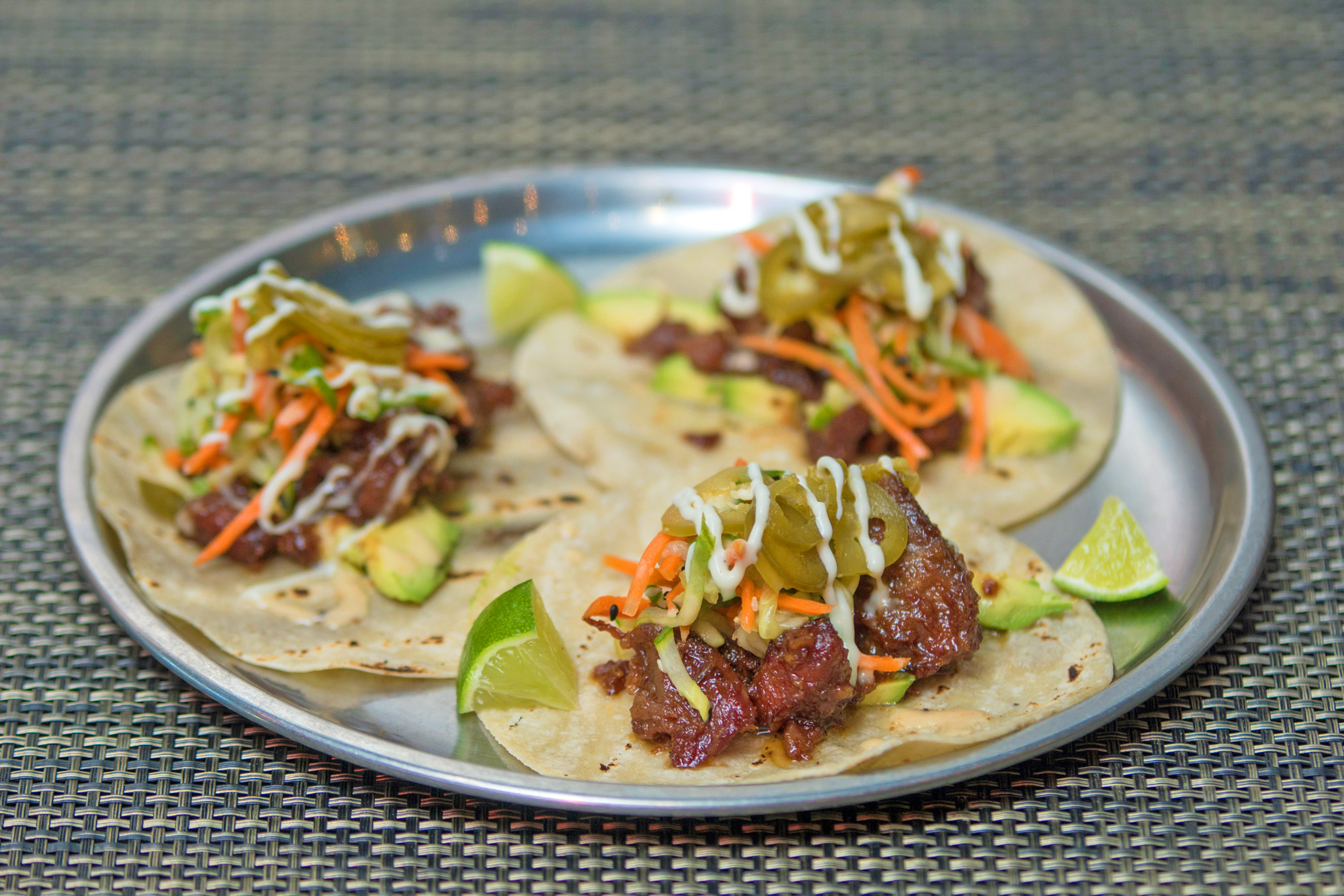 It's starting to seem like octopus is the new black. It makes me wonder if the city of St. Petersburg has made it a law that every restaurant has a mandate to have octopus on the menu. When it comes to Tryst's Grilled Octopus though, there's no eye roll required. They have one of the best octopus dishes we've tasted in awhile. They are probably in the top 3-5 in St. Pete, and even a contender for #1.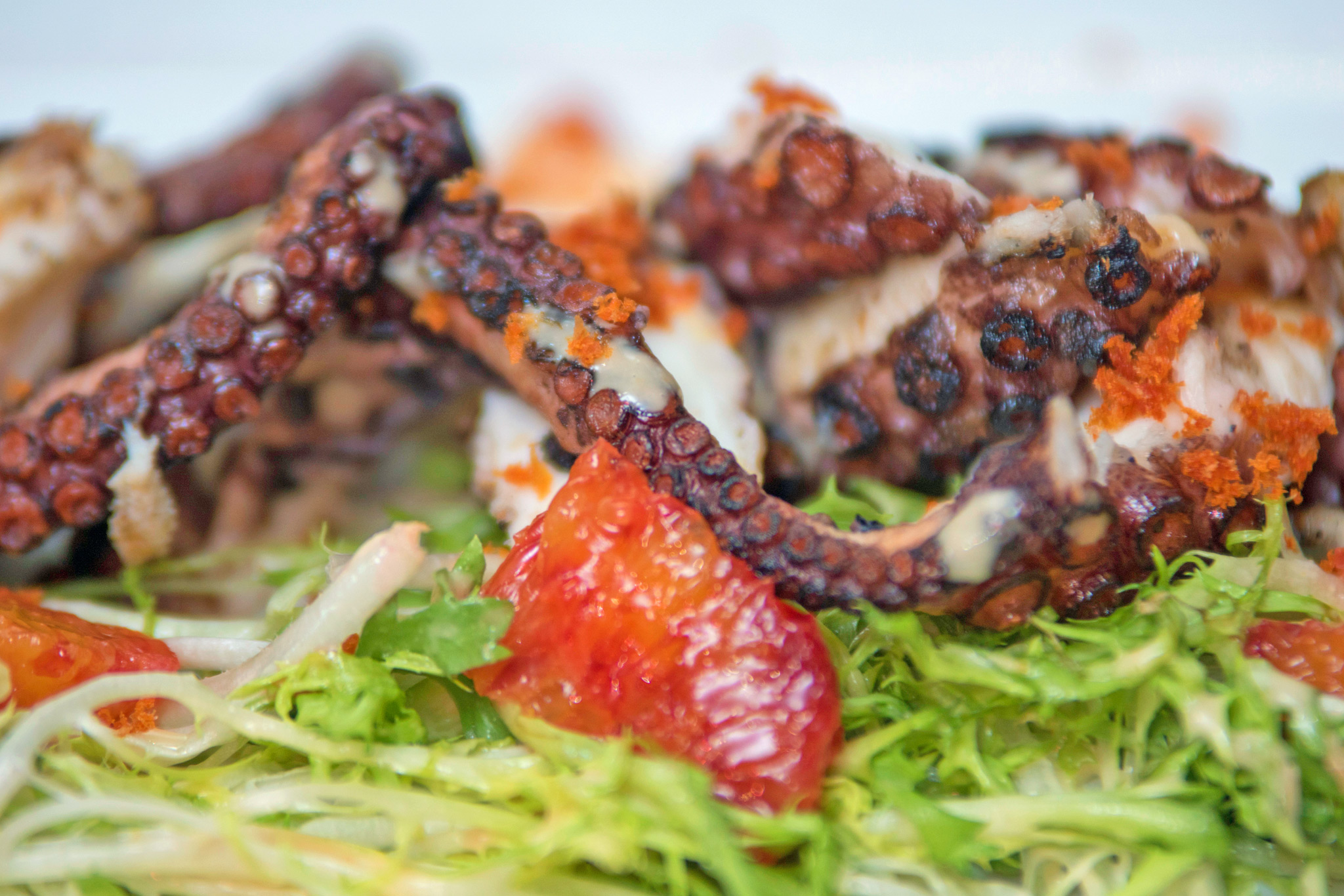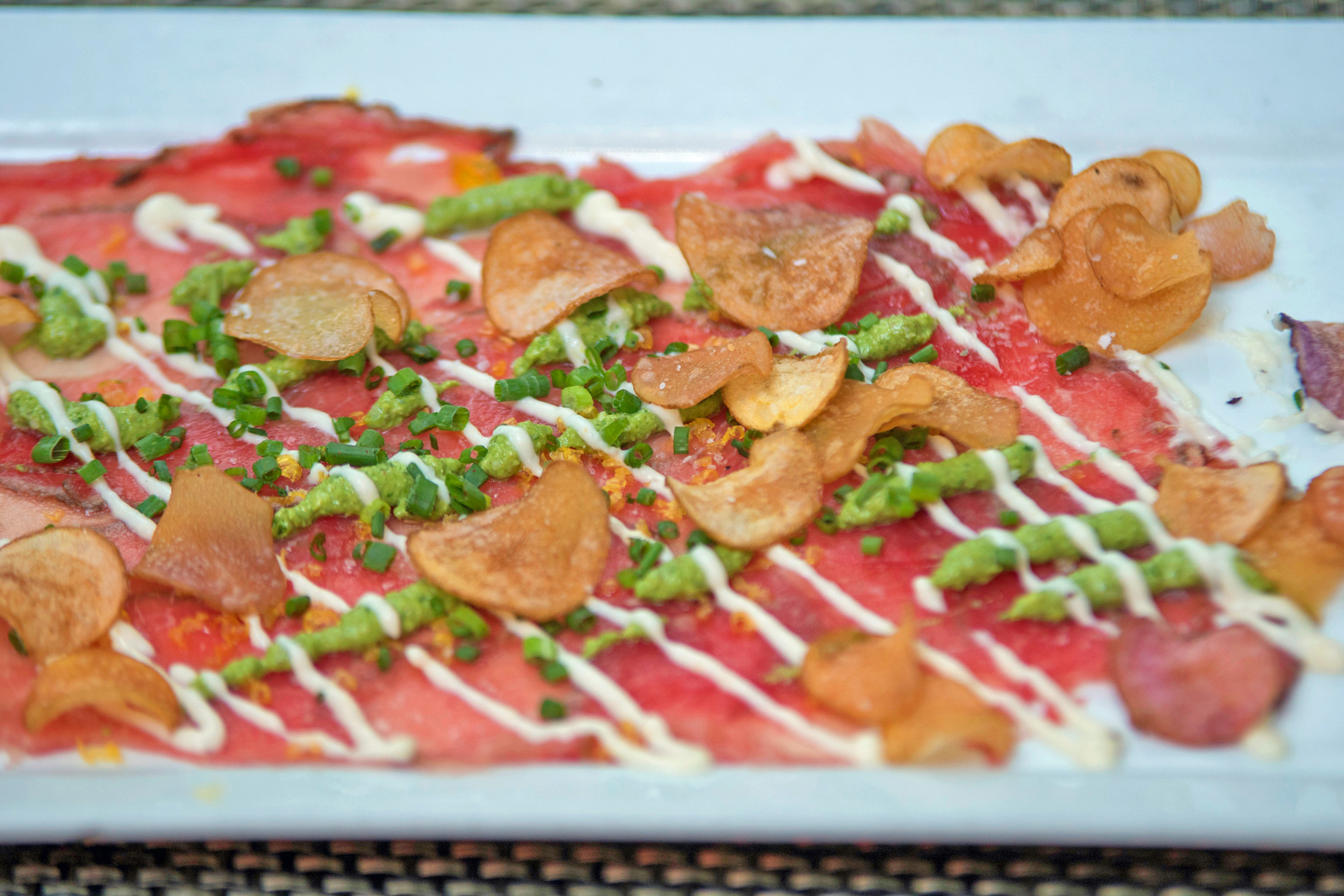 The new "Mains" on the Tryst Menu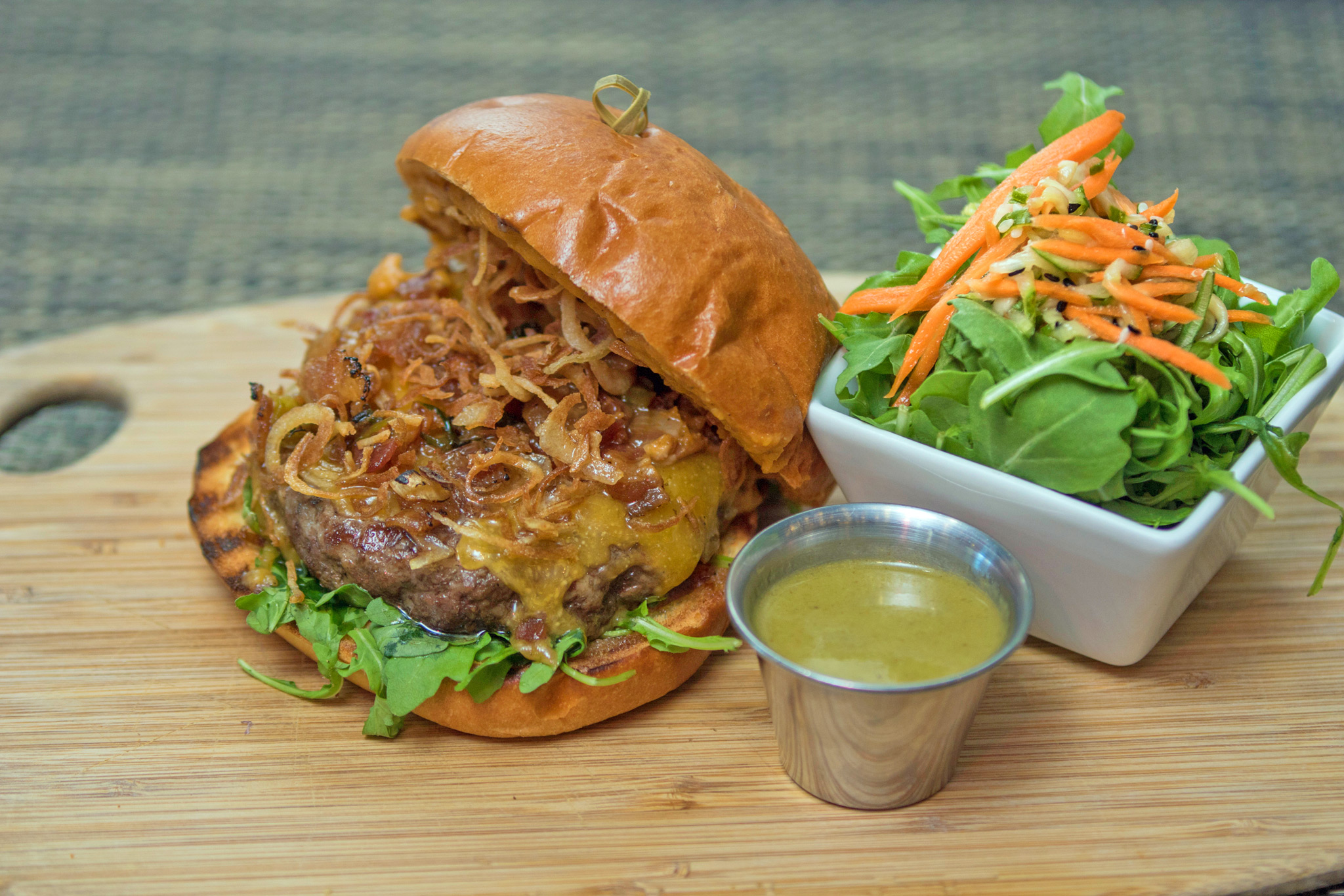 Pumpkin and Pea Risotto – LOVED IT!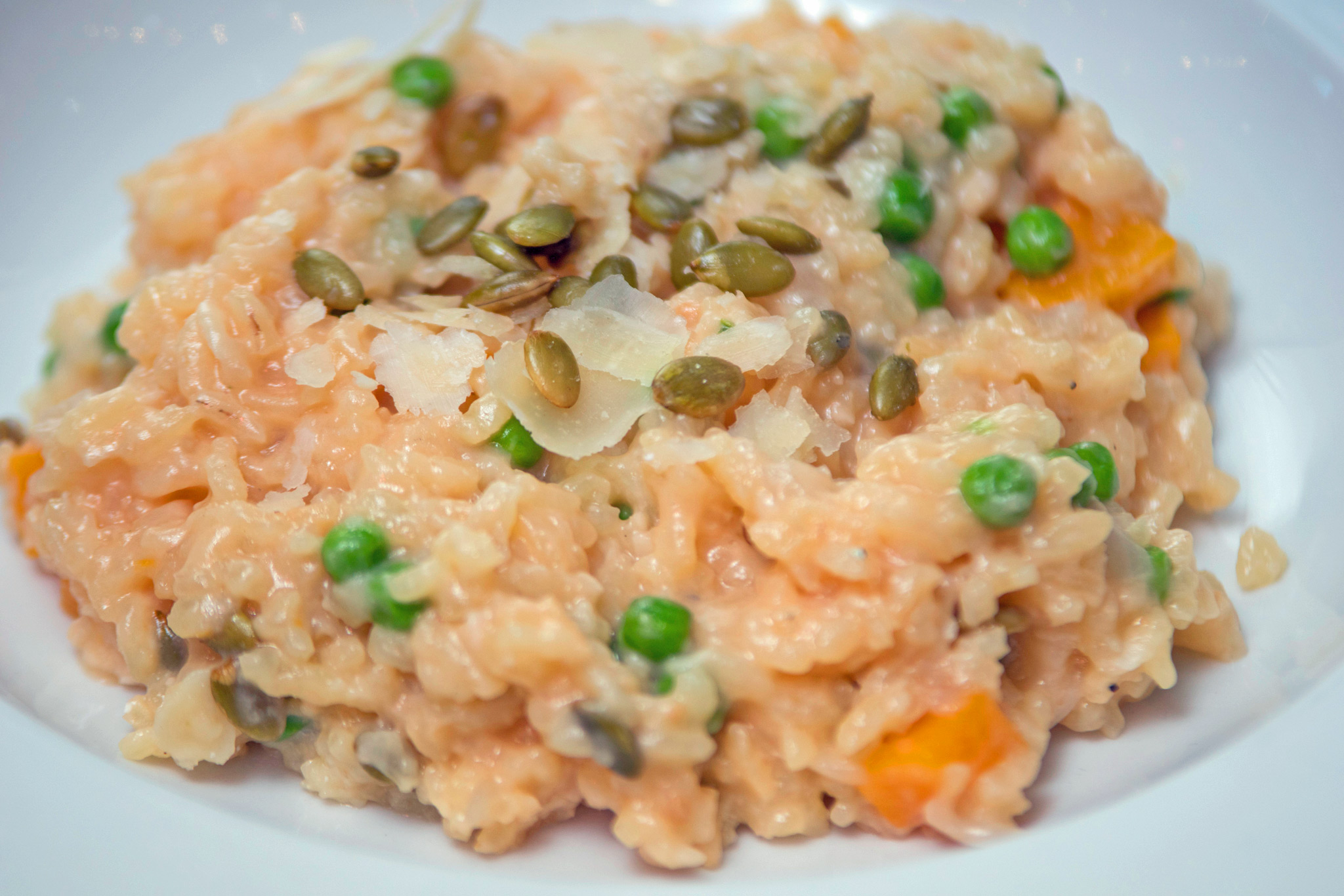 The Spaghetti Carbonara was too rich for us. Lori is a "saltaholic" and puts it on almost everything. She would not put salt on this.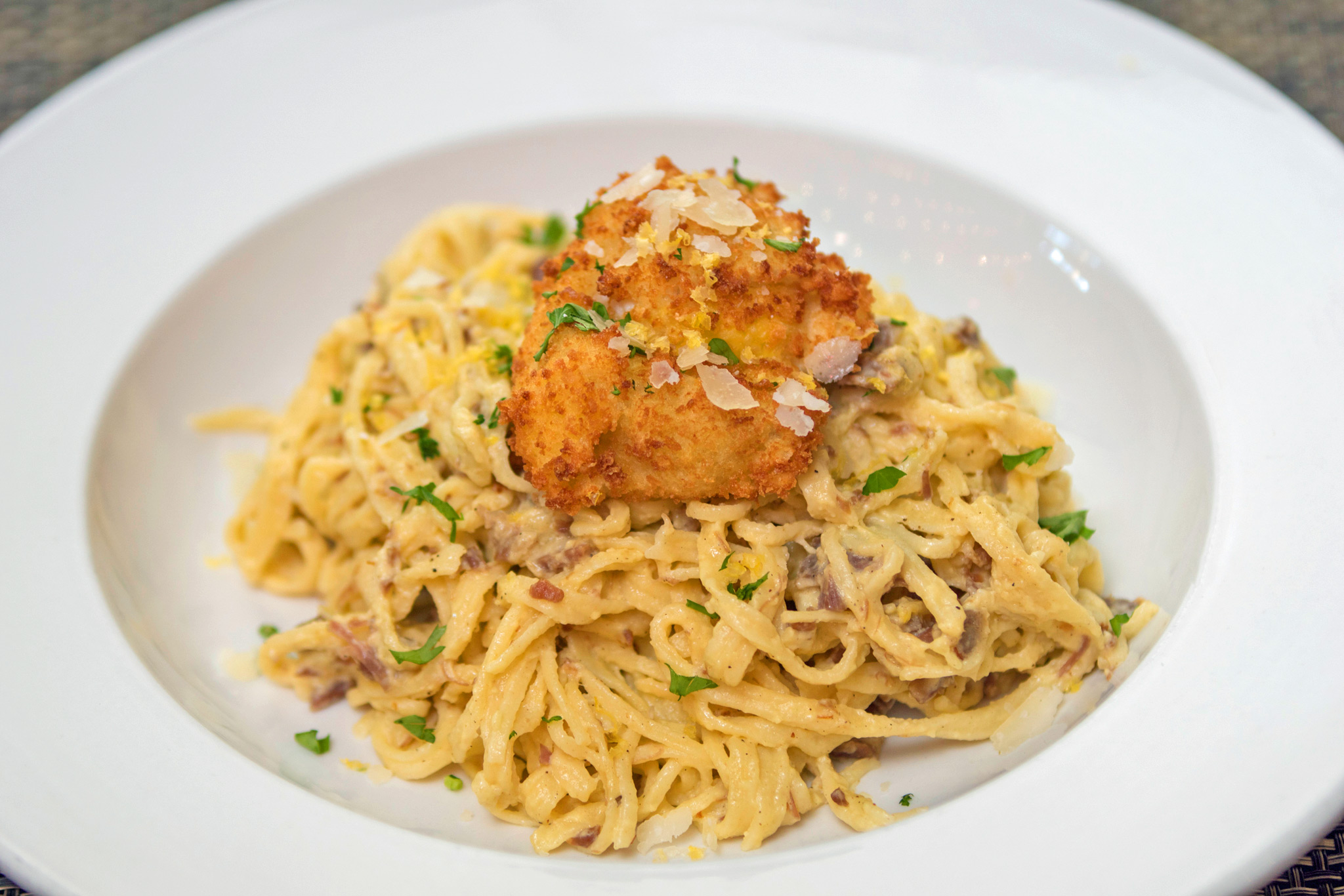 The Chicken is outstanding! IL Ritorno is the #1 best chicken in St. Pete. Tryst's is #2.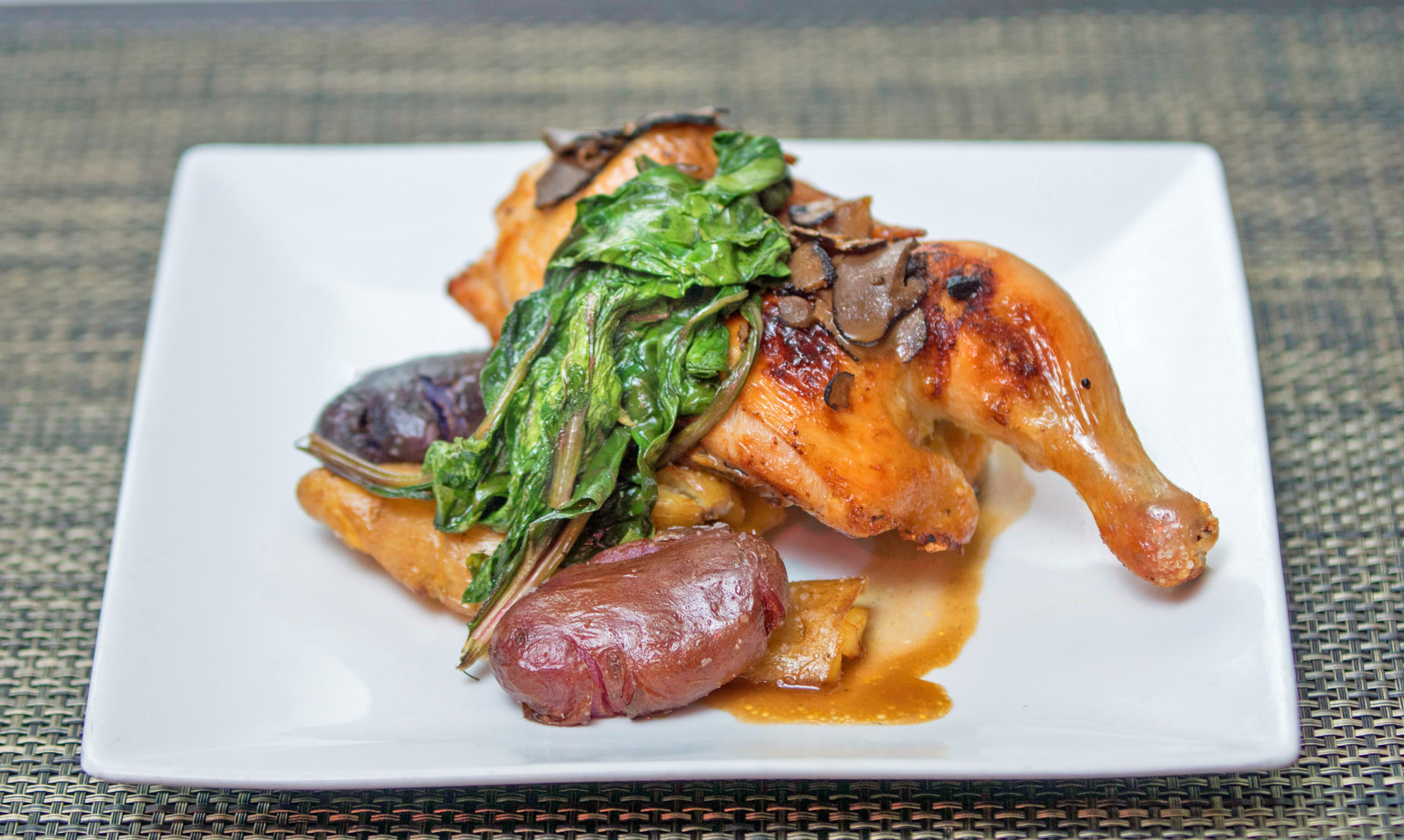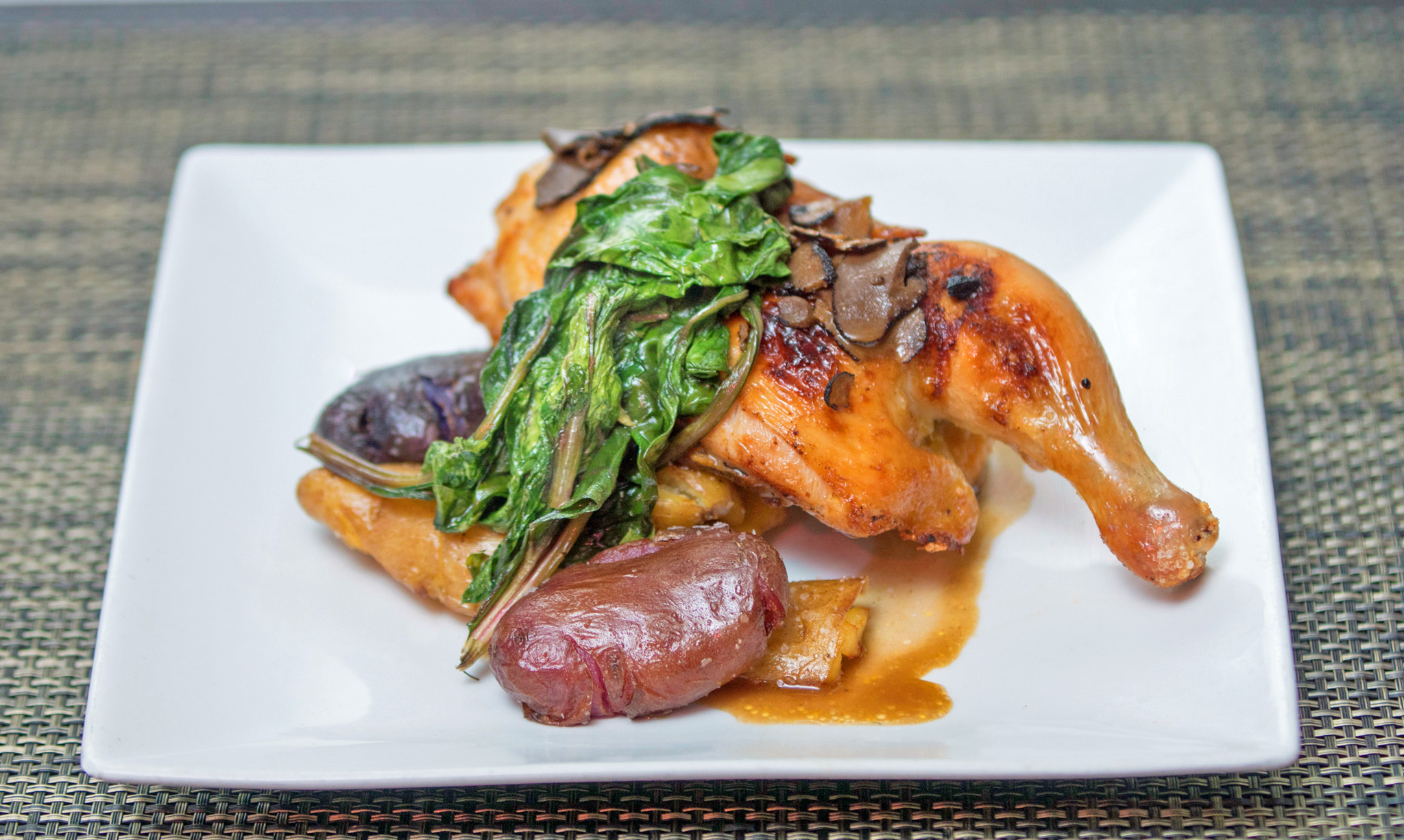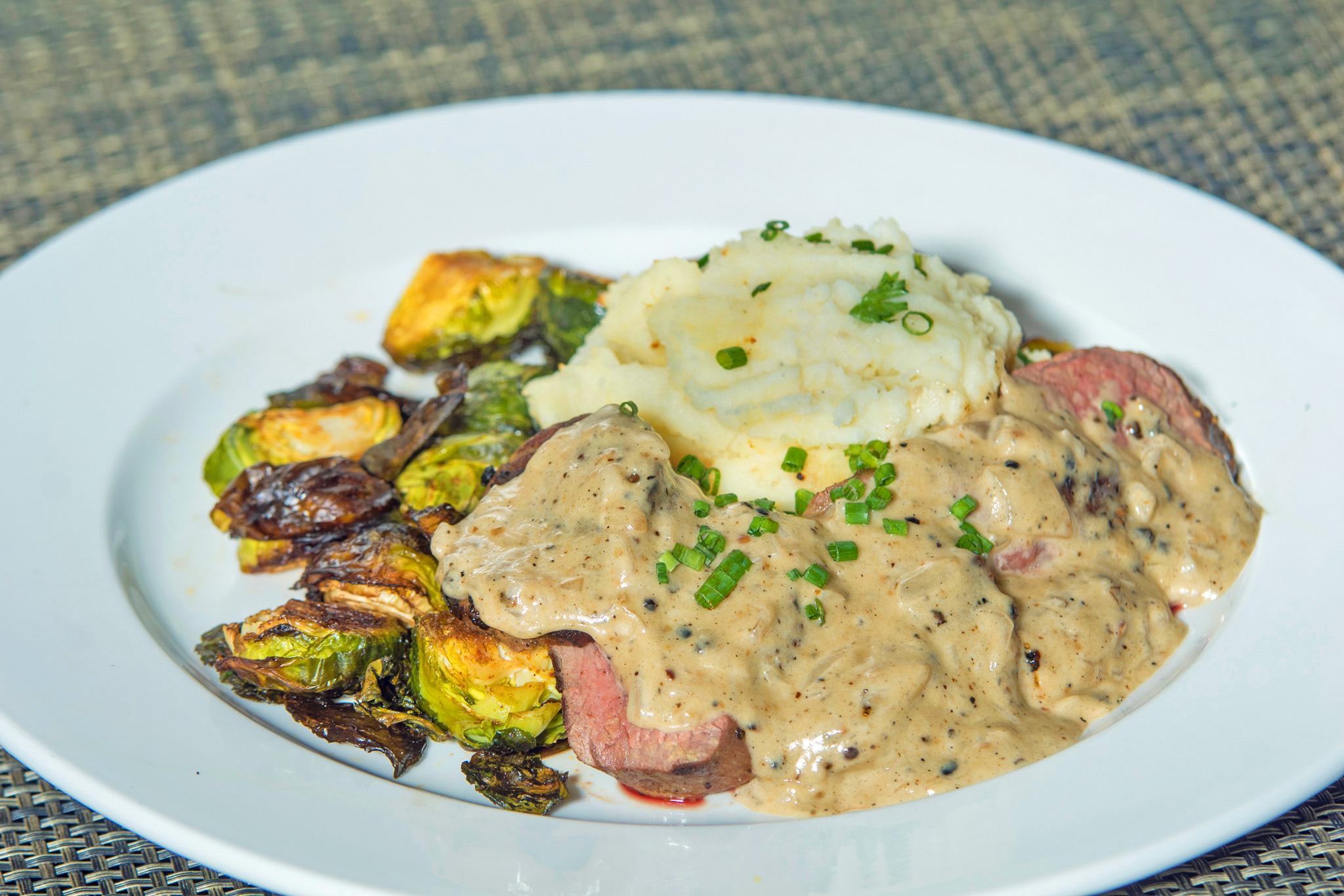 The Fresh Grilled Cobia was a nice hearty dish for a seafood item. It looked like meat, and was seasoned like meat. We liked it, and it is fresh and local.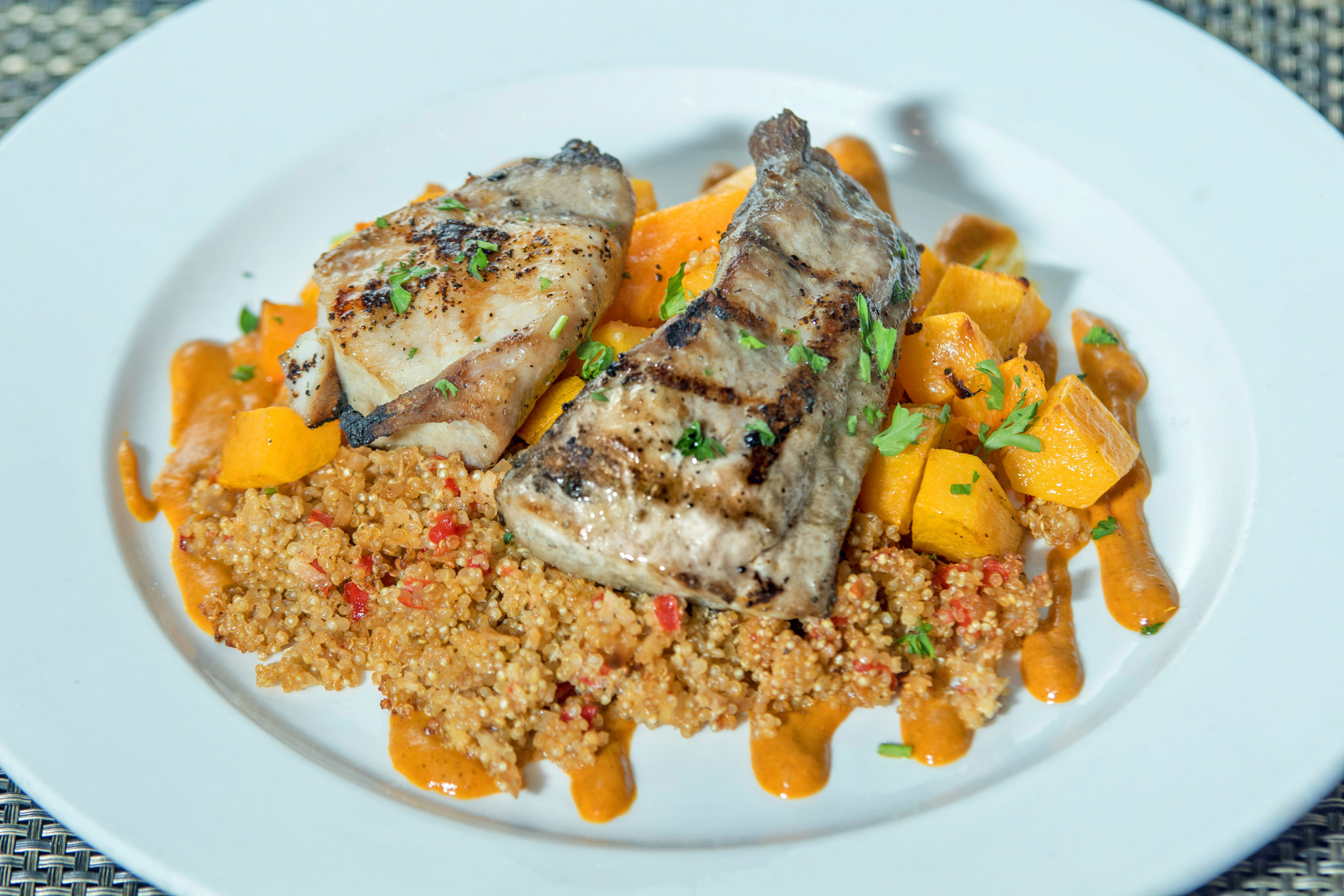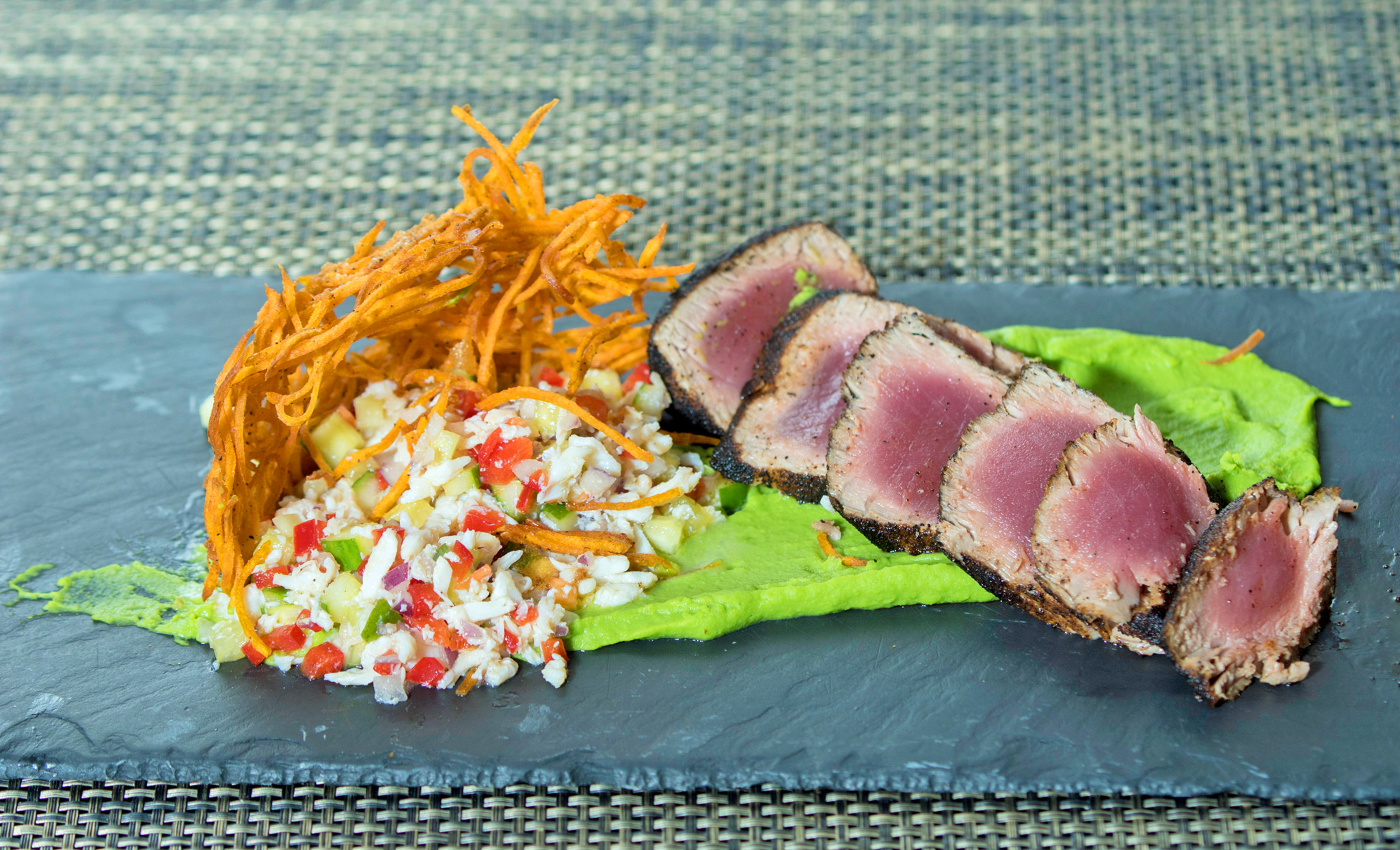 New Drinks at Tryst by Kung Fu Bartender Pat Lee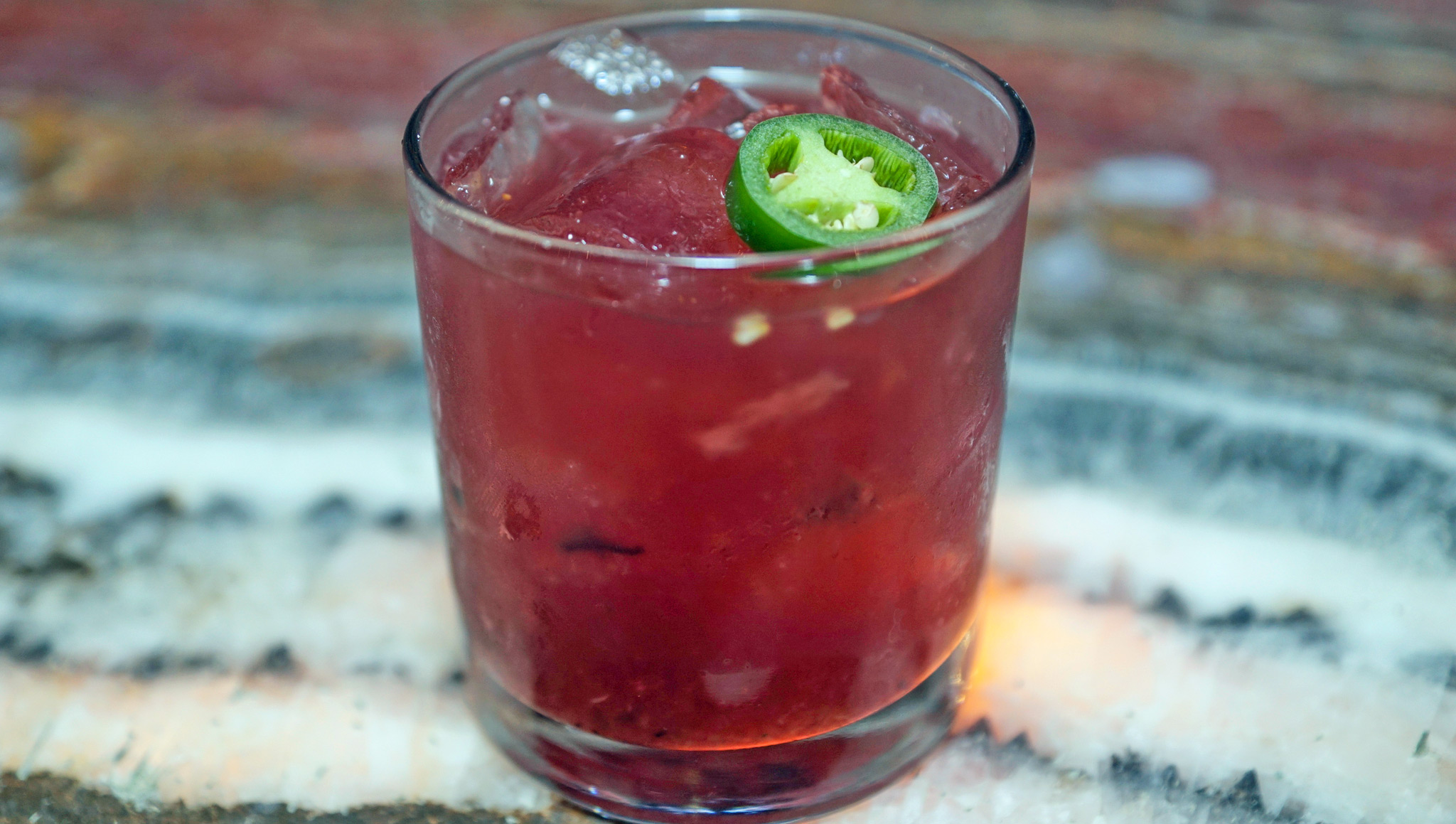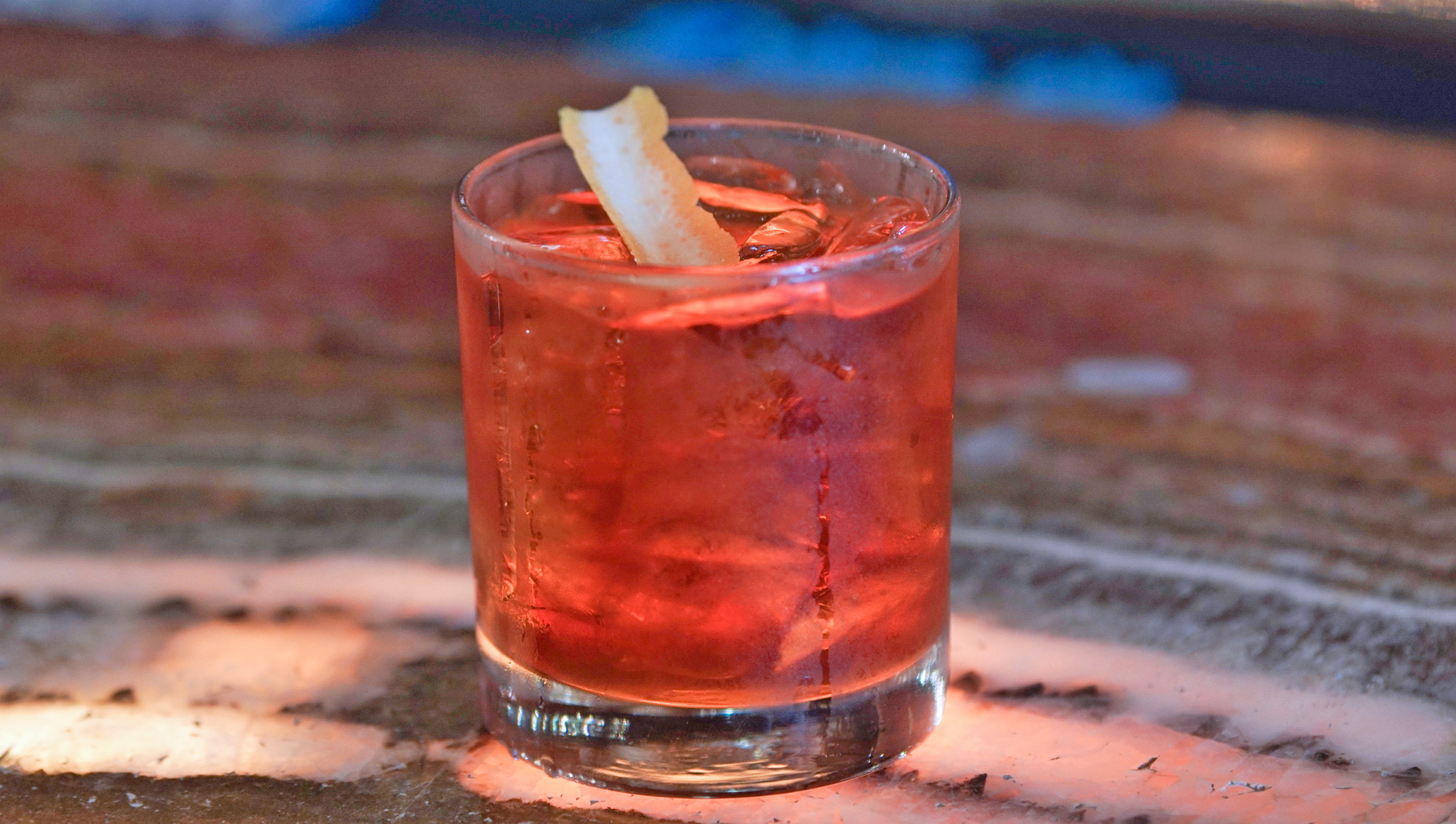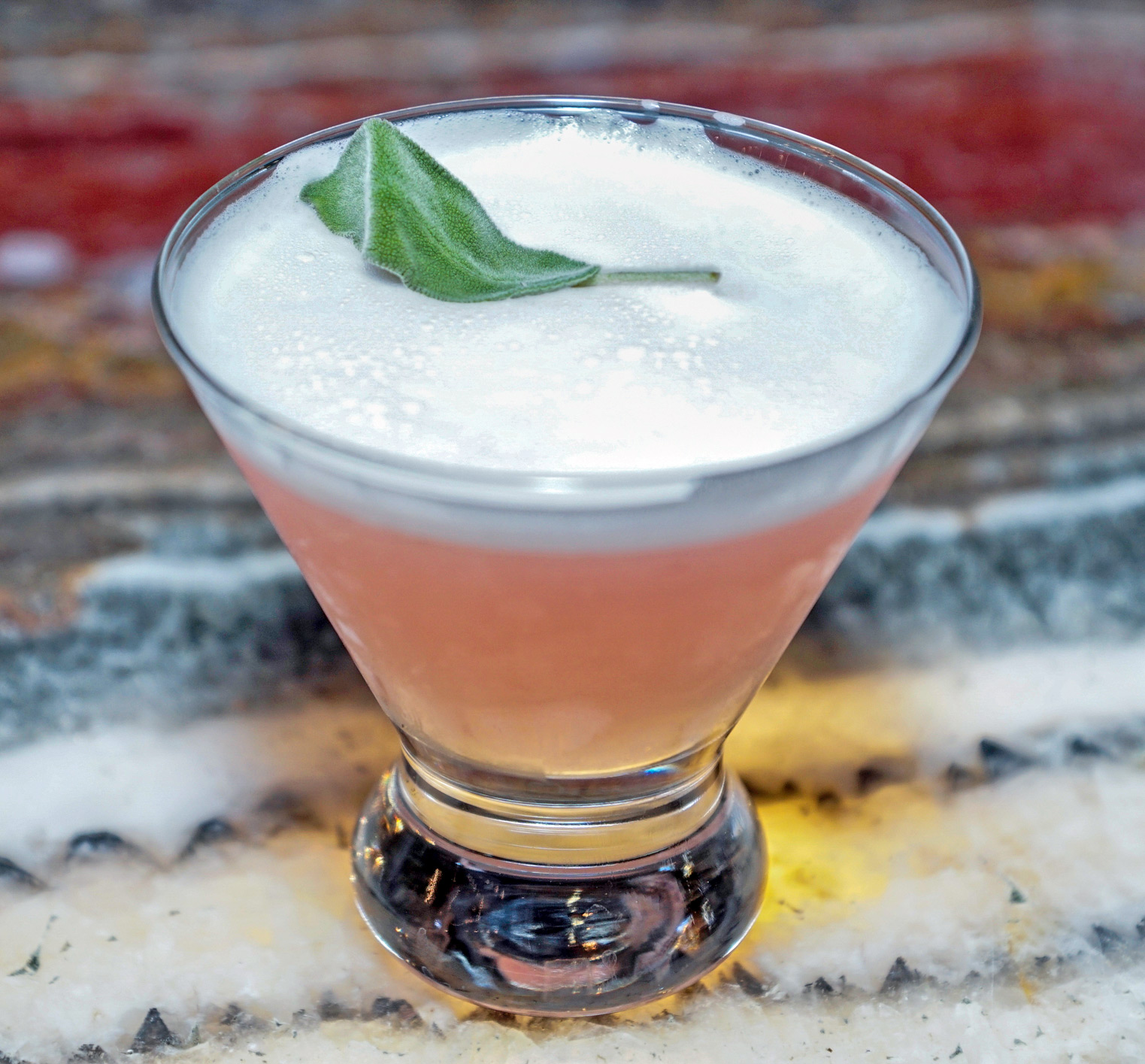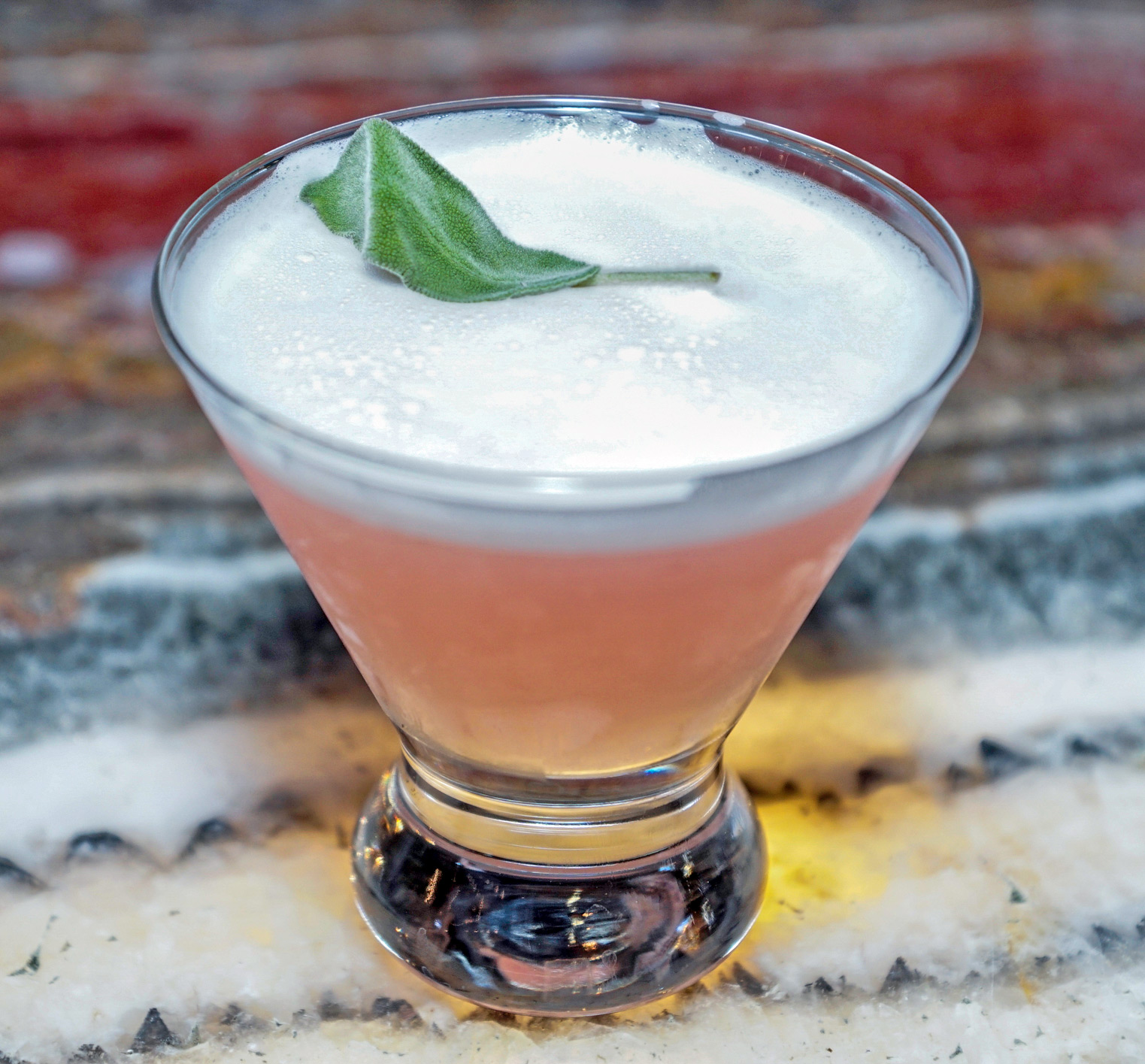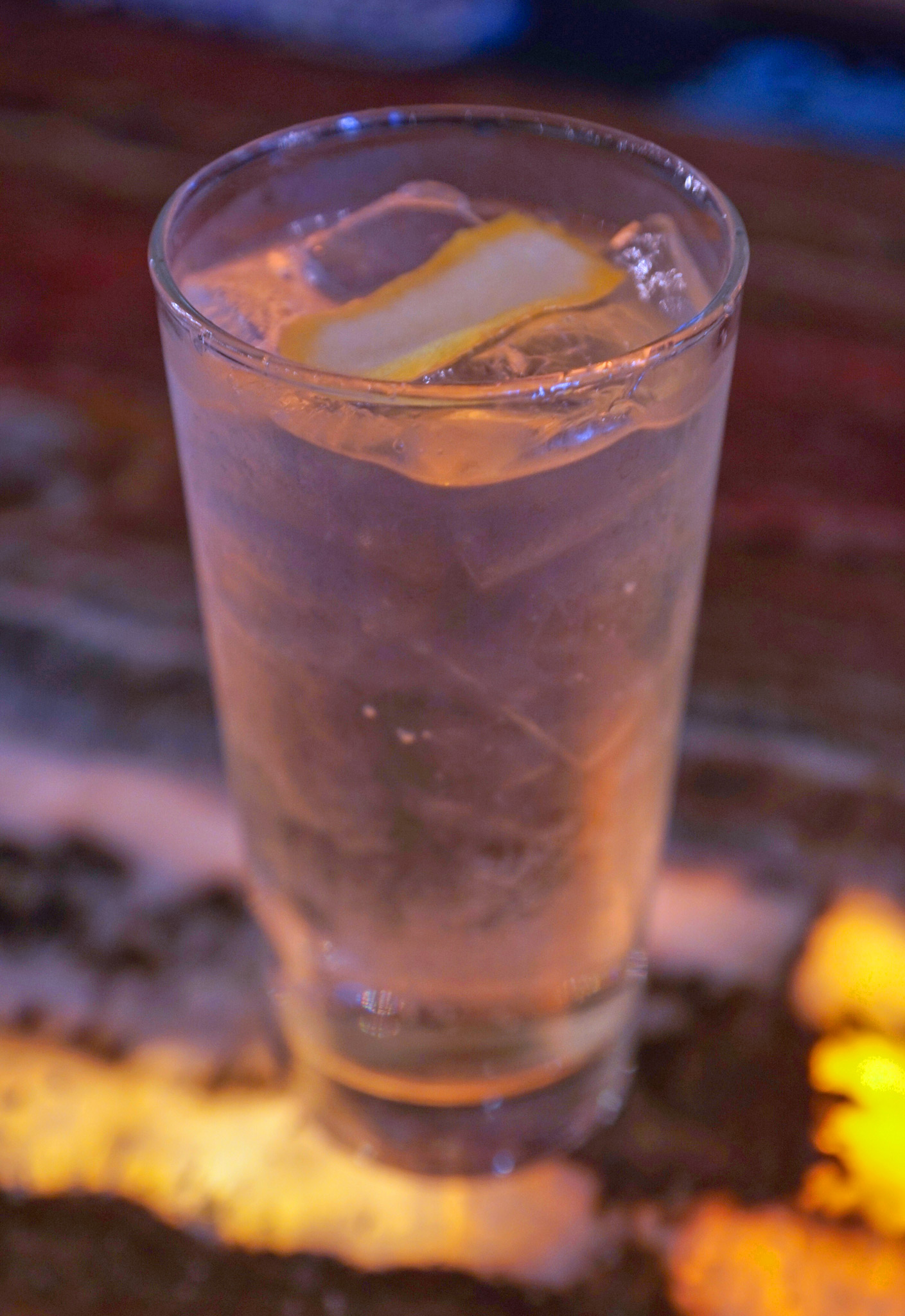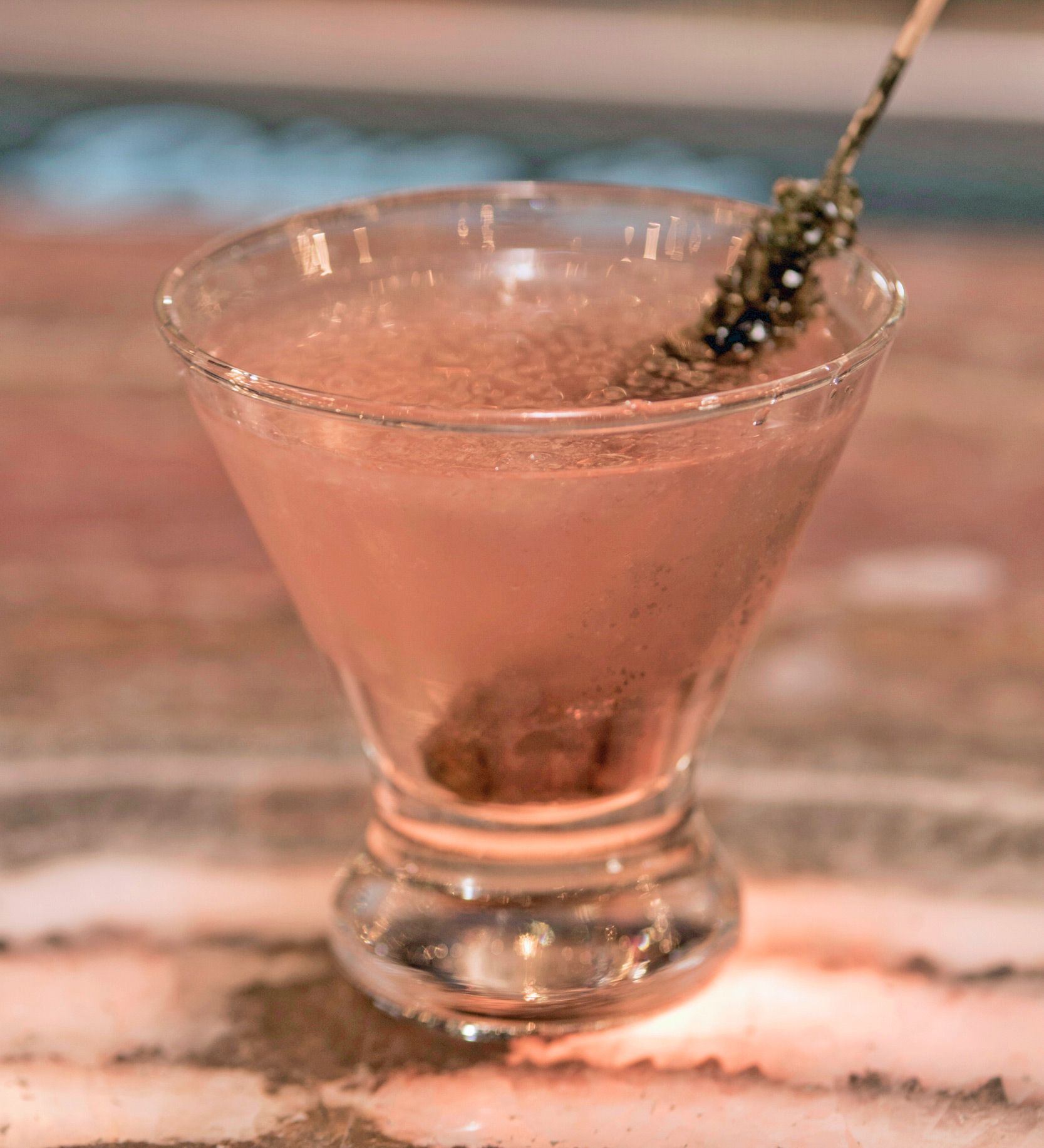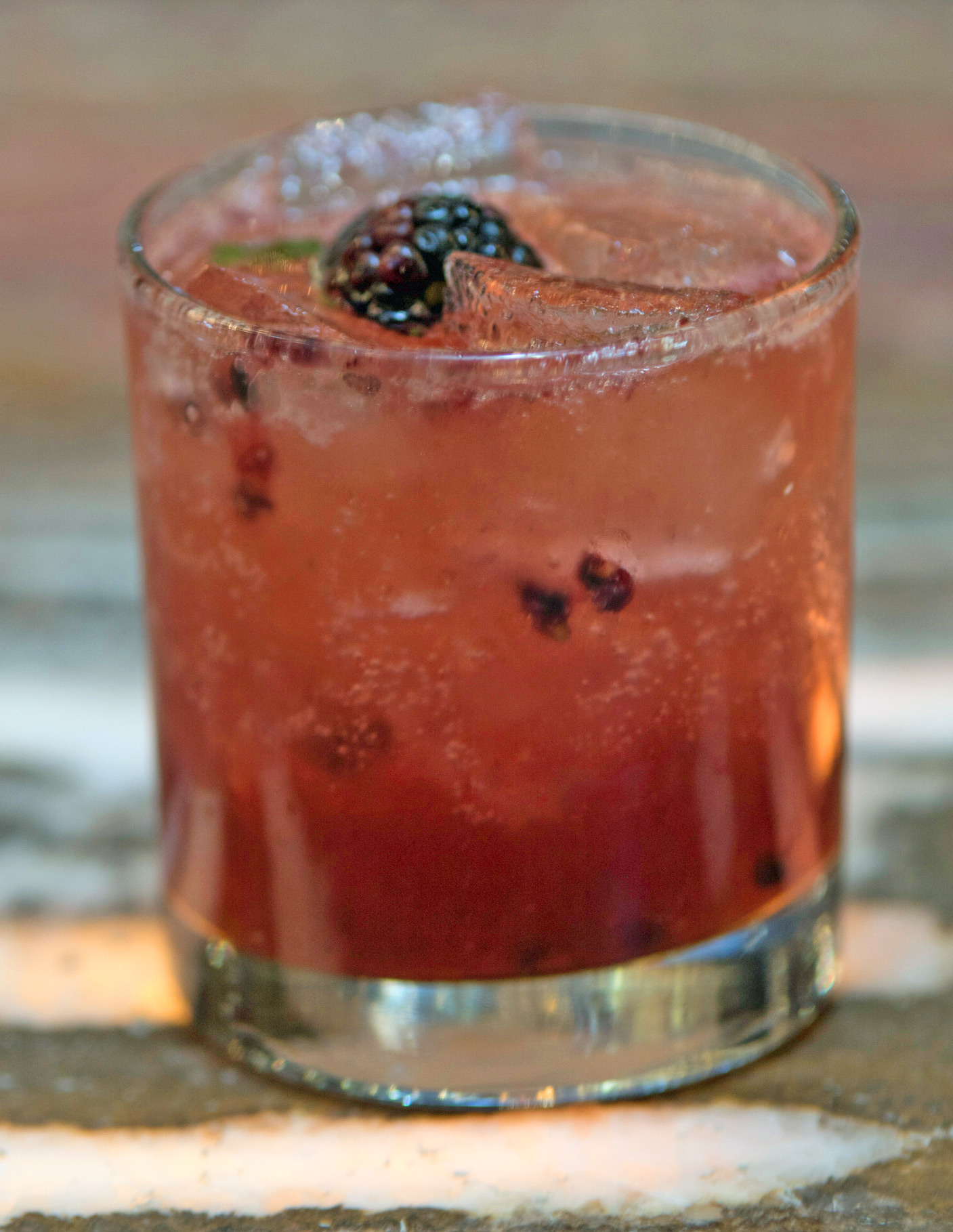 New Brunch Comestibles at Tryst for the Winter 2017 Menu
Several of the new items above are also available on the brunch menu.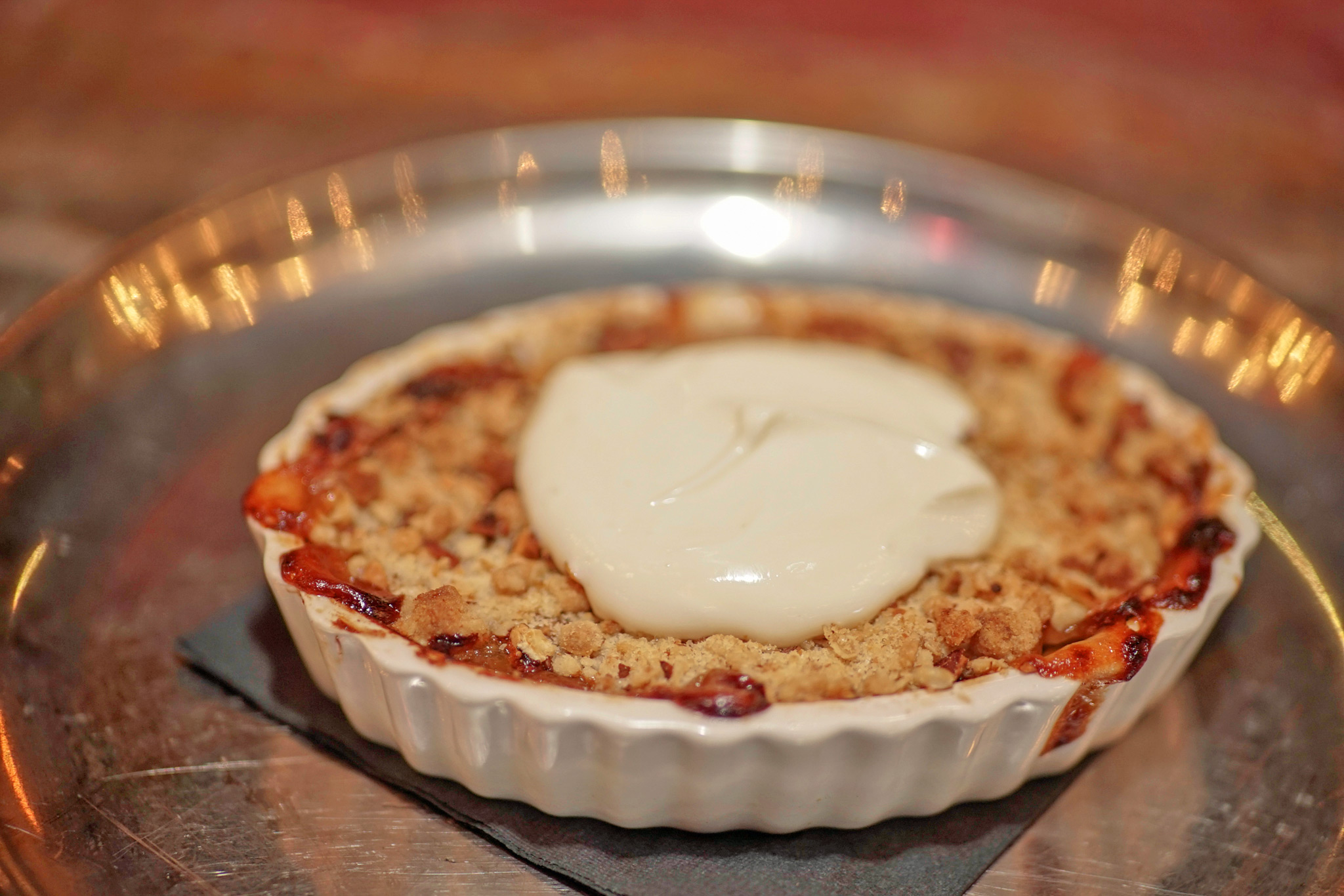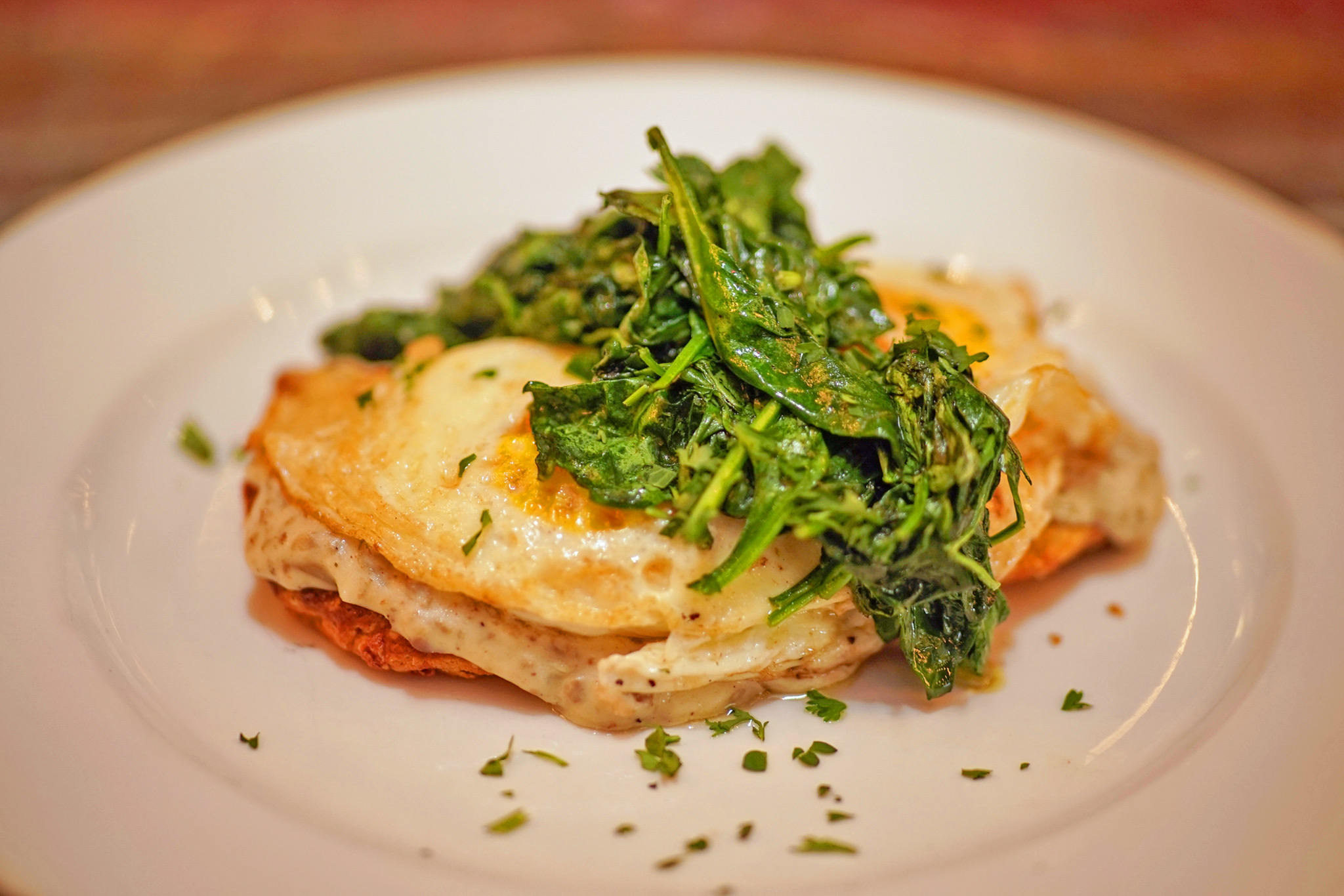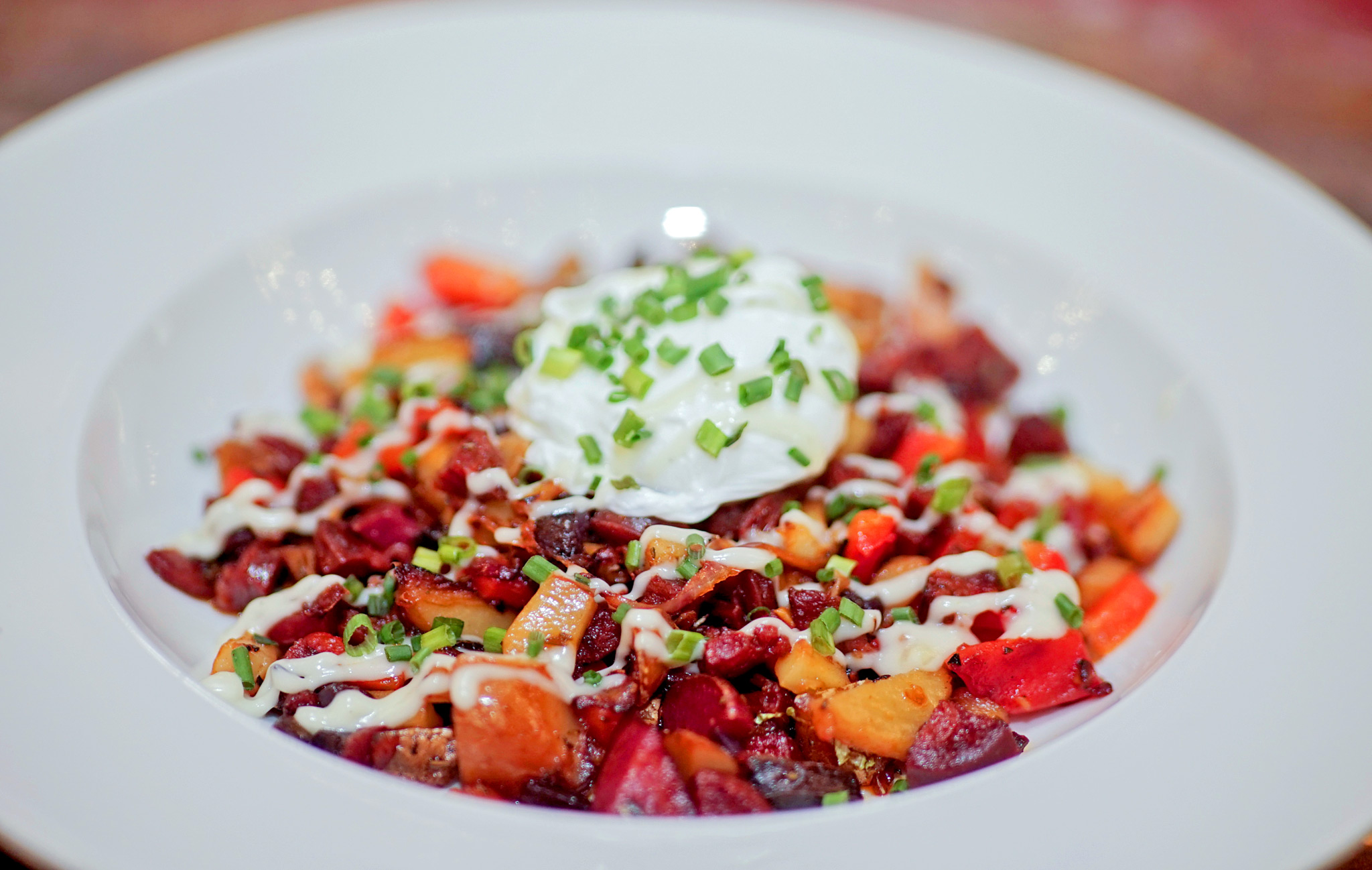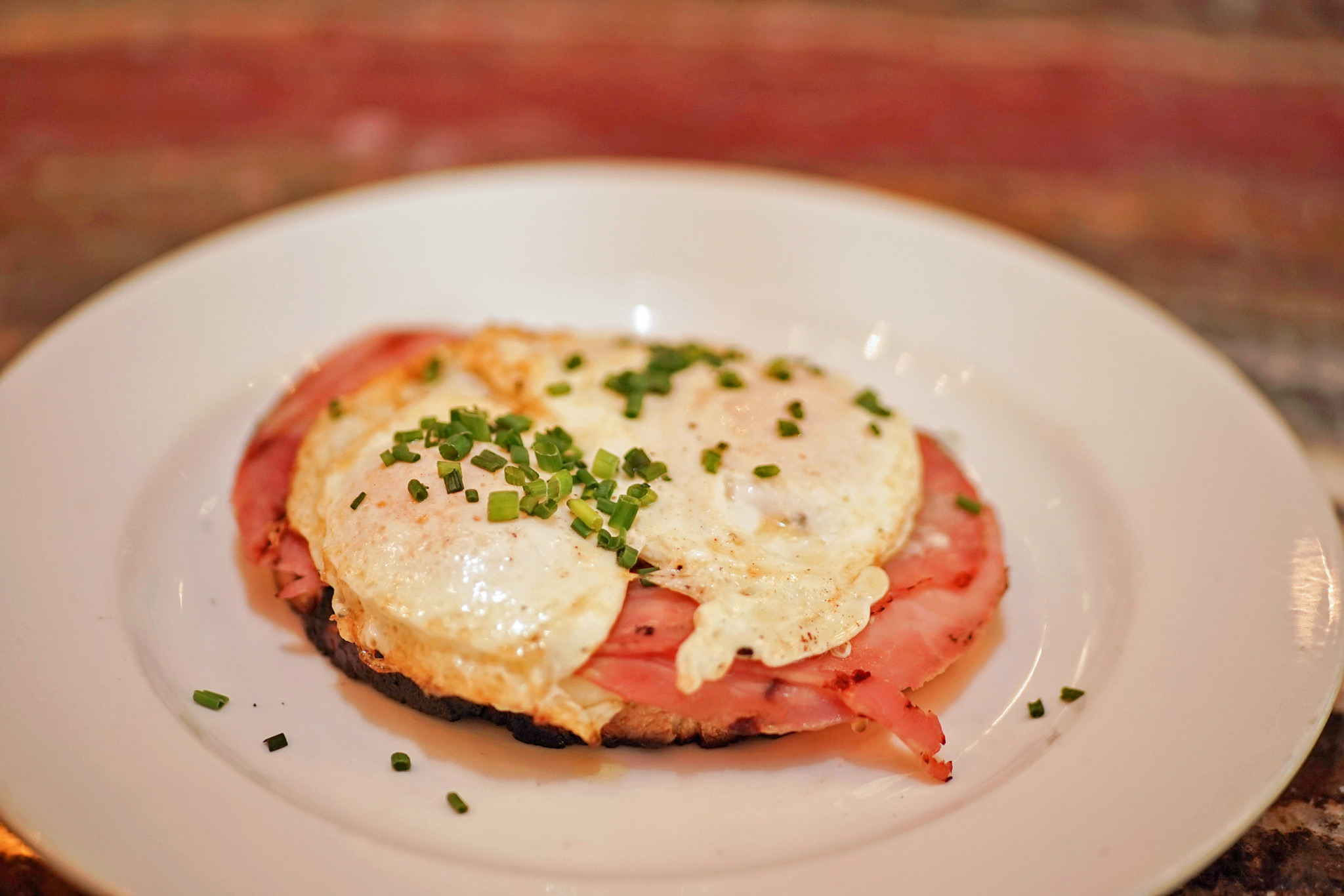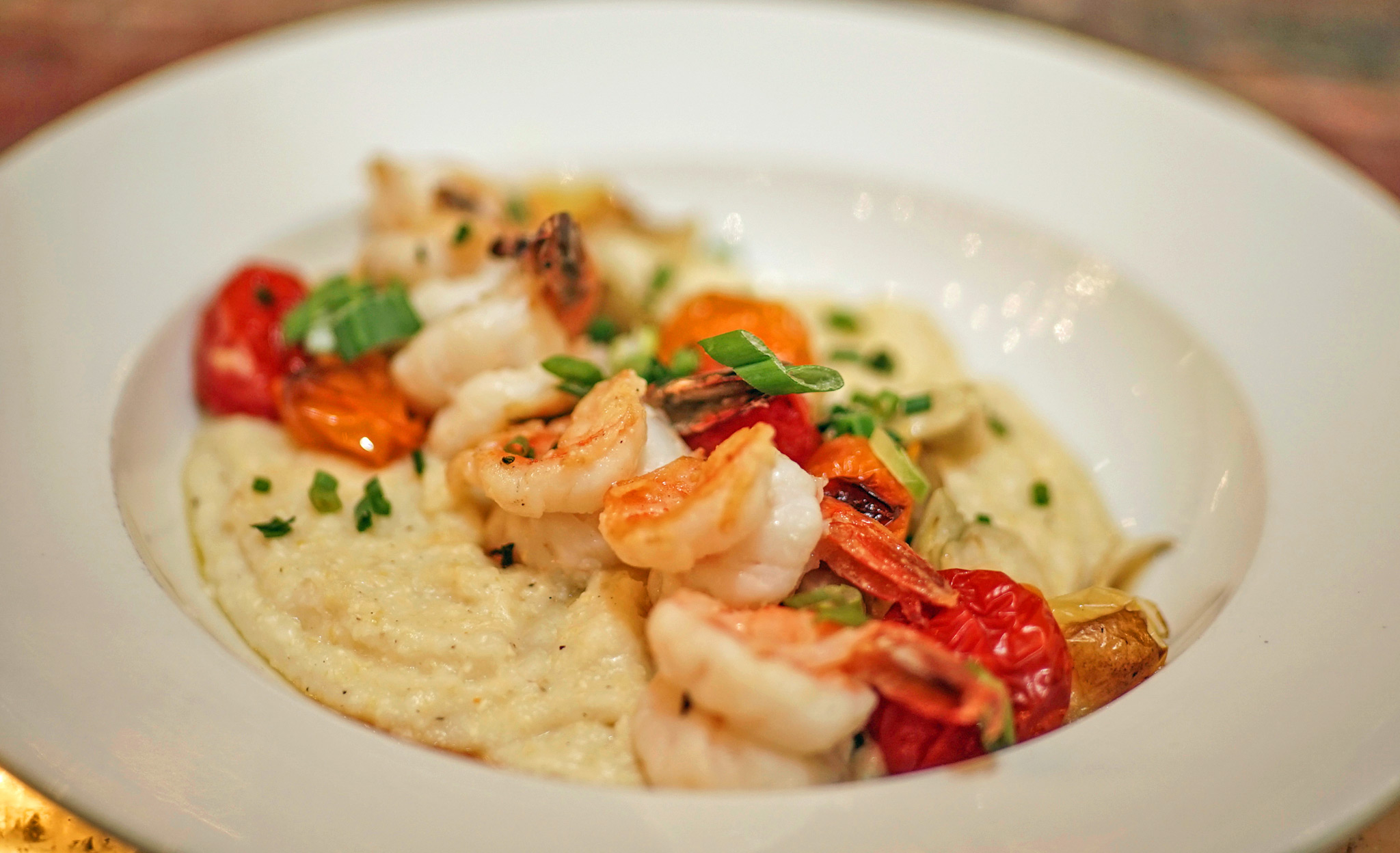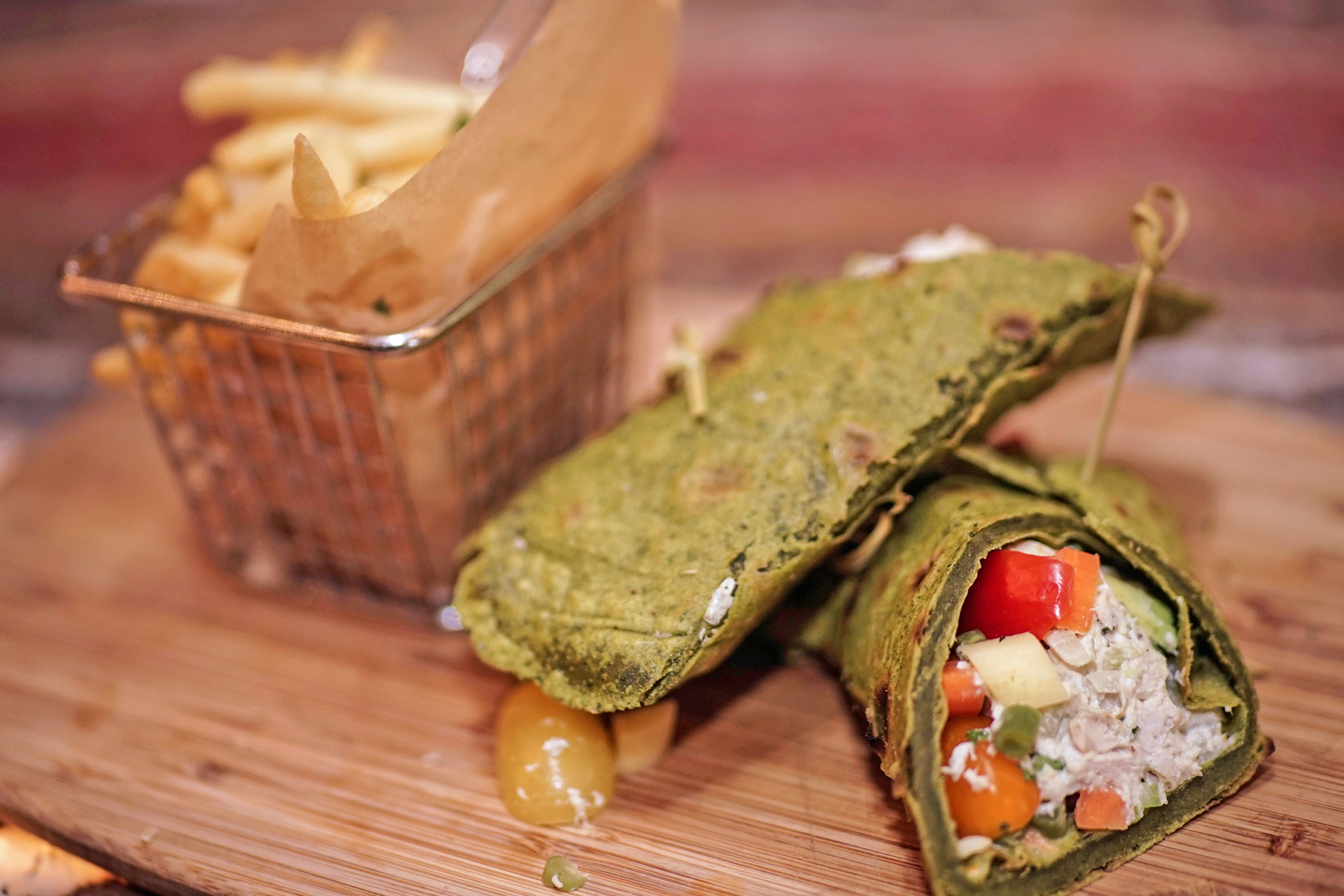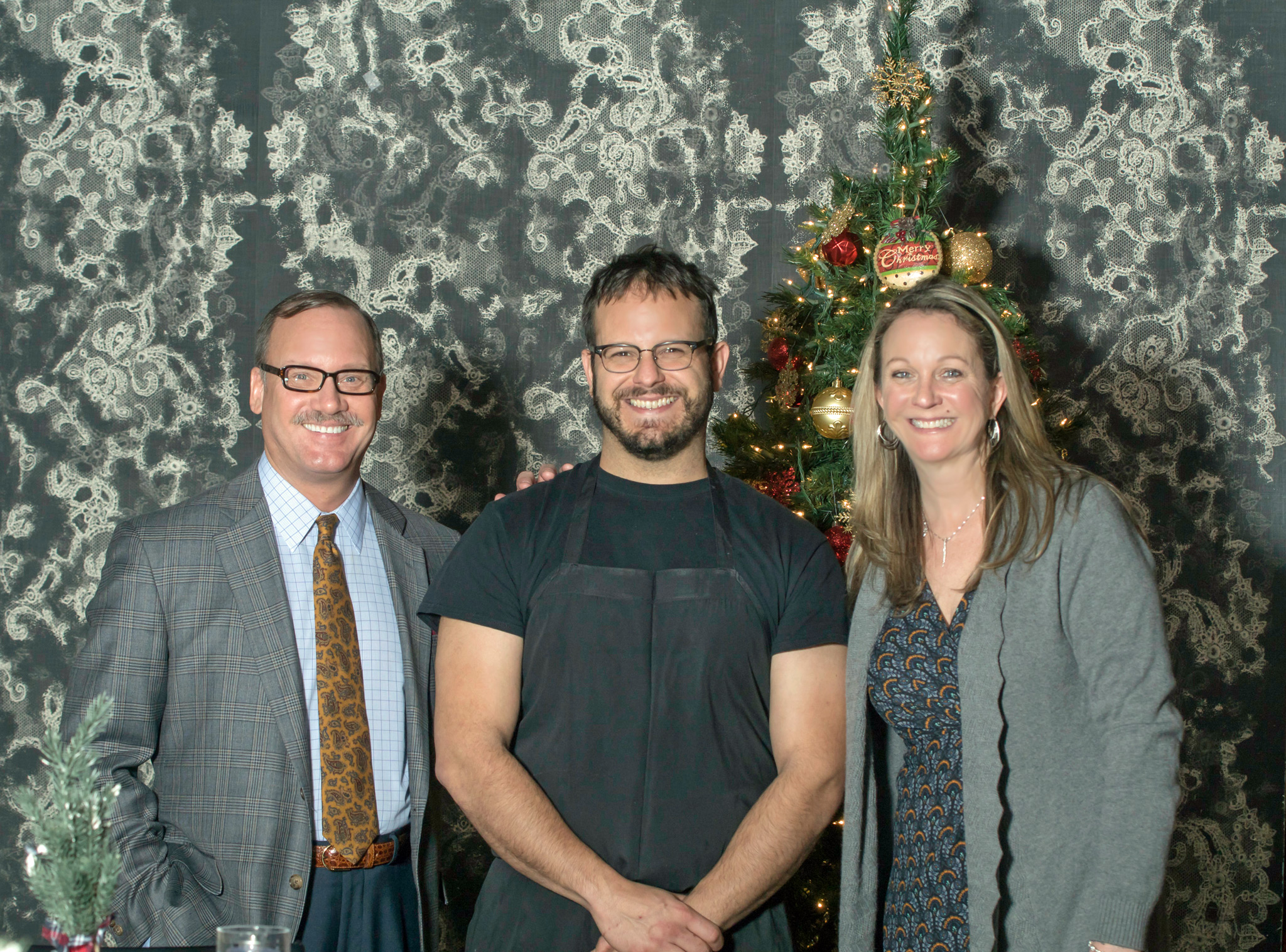 (All Photos by Barry Lively – Courtesy of Tryst)
Click on the menus for a larger version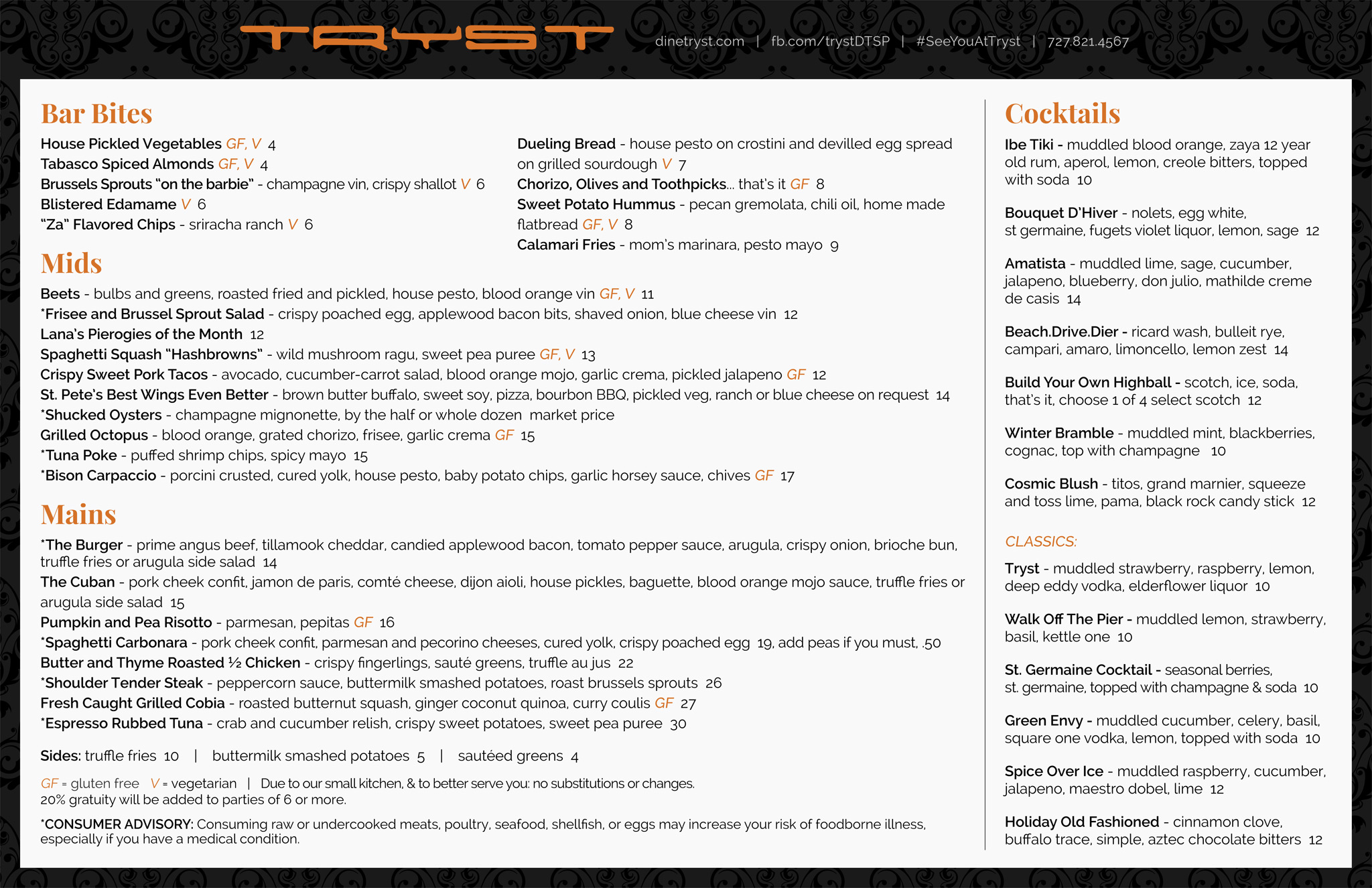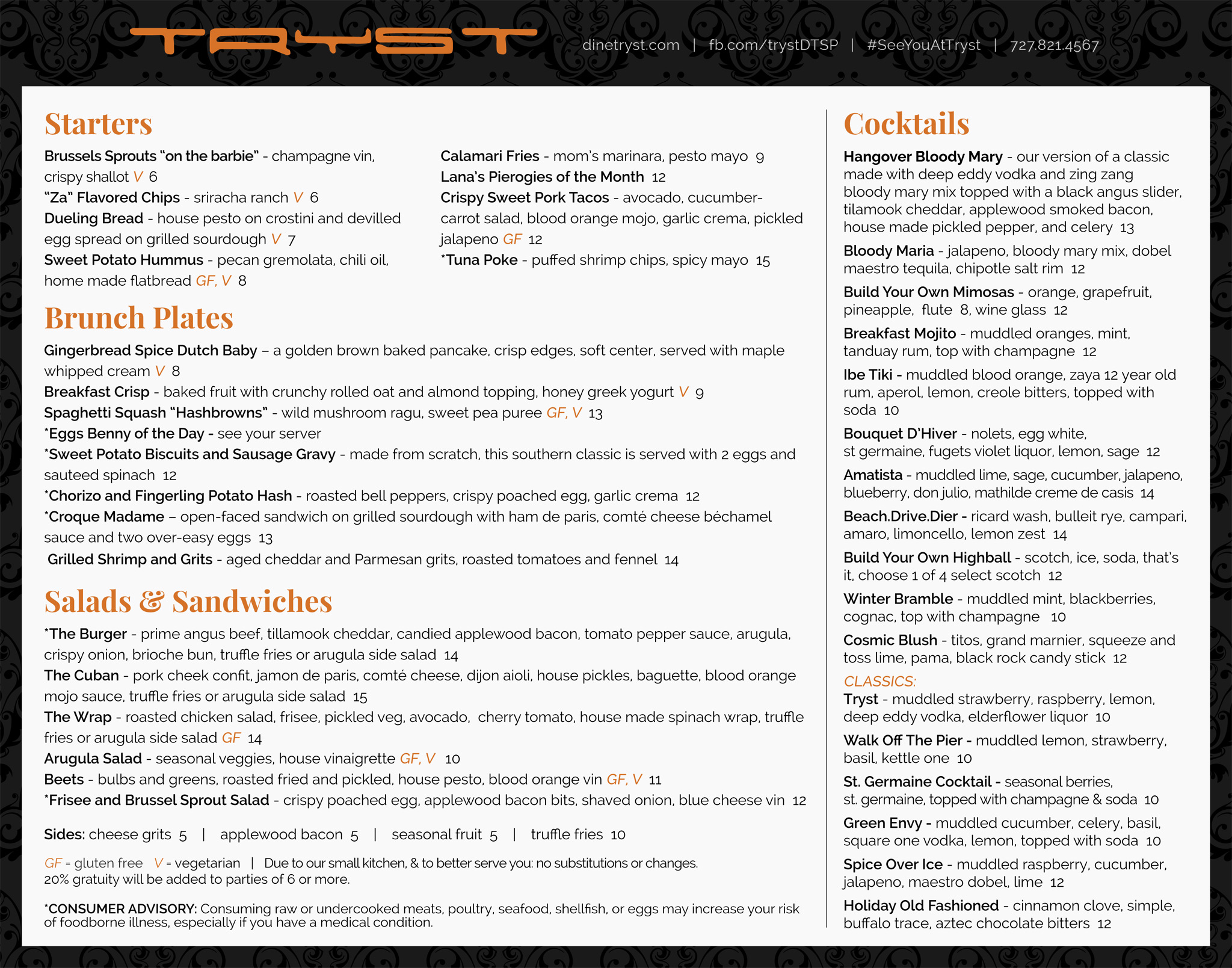 Make a reservation right now, and tell them that St. Petersburg Foodies sent you!
OpenTable Reservation
Make a reservation right now, and tell them that St. Petersburg Foodies sent you!
Hot spot on Beach Drive with great people watching, and delectable food.
DISCLAIMER: Kevin, Lori, Abby, Haley, & Lindsey do not dine anonymously (this would be impossible) and we sometimes get free food (though never expected). However, we dine with the locals and we support our own. You will always get honesty in a respectful manner. We do not include any large national or regional chains in our ratings and reviews. We focus on independent locally owned eateries exclusively.

PLEASE NOTE: Reviews reflect a certain moment in time. Some restaurants stay extremely consistent over many years, and some change for the better or worse. Some things that may change are: chefs, recipes, food suppliers, ingredients, philosophies, ownership, etc. We always hope that you have the same good, or great experience we had.
More Foodies News, Reviews & Recipes