Brunchin' Out at Sauvignon Wine Locker & American Trattoria
Brunchin' Out at Sauvignon Wine Locker & American Trattoria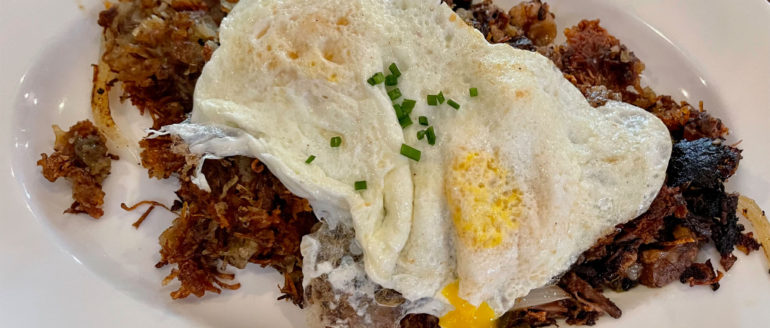 Sauvignon Wine Locker & American Trattoria started their Sunday Brunch service a couple of months ago. We finally got in last week, and had a spectacular experience. Sauvignon should be on everybody's list for everything. They really have superior food, service, and staff.
We like sitting at the bar when it's just the two of us as it's fun to talk to other patrons, and the bartender. At dinner, we usually have Miko at the bar, and last Sunday for brunch, we enjoyed chatting up Kaylin. Both of them are not just mere "bartenders". They are both highly trained and experienced in not just wine and other beverages, but they are extremely knowledgable about food in general. This makes for some great conversations.
We started with a bottle of Champagne Delamotte Brut as it was 50% off for Sunday brunch, and we're not going to pass up that deal. From their website – "Grape varietals – Chardonnay : 60%, Pinot noir : 35%, Pinot Meunier : 5% Freshness and roundness merge to deliver a clean, fruity finish, with well-balanced and elegant length on the palate." It was perfect with brunch.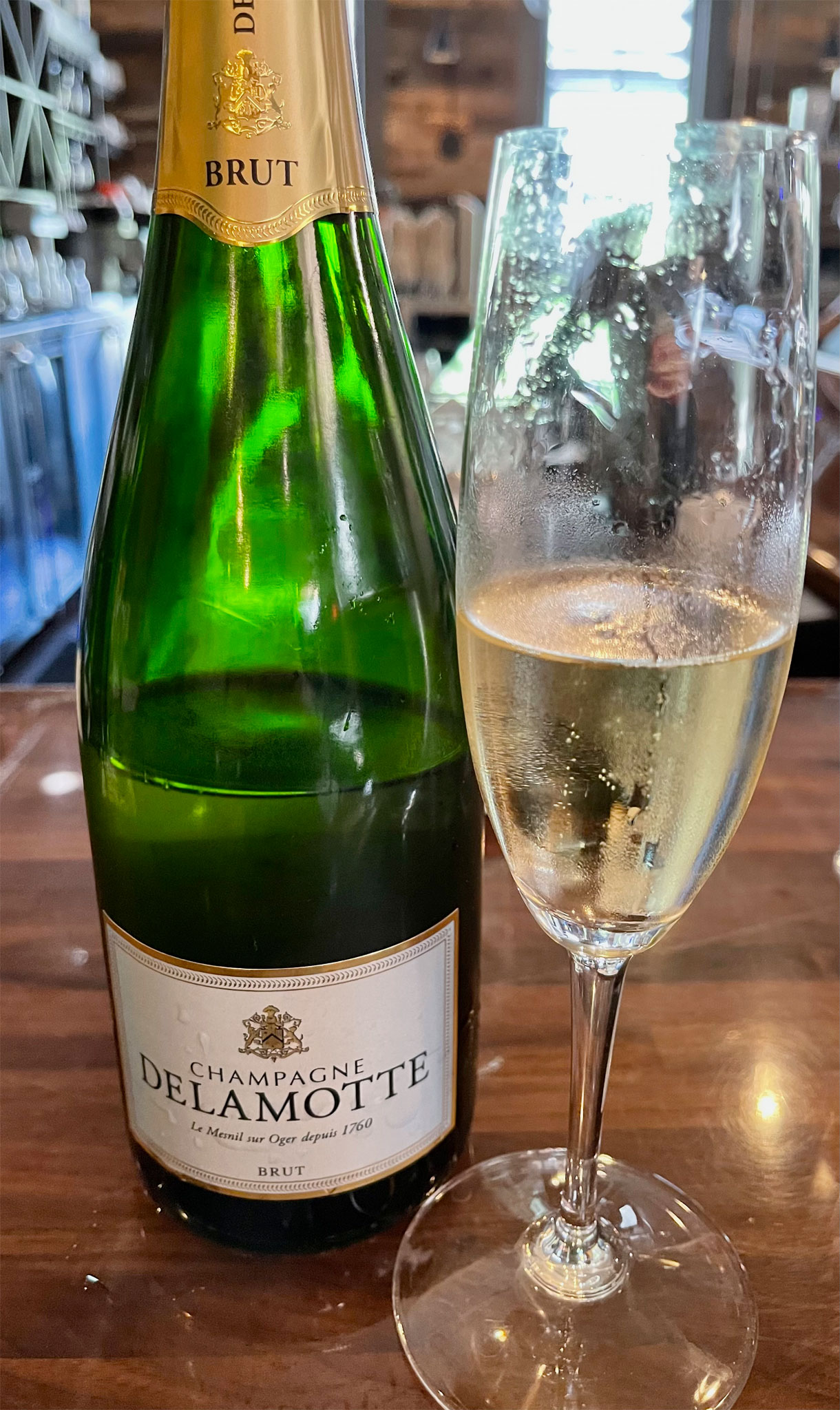 Next up were the Miso Deviled Eggs – 3 tender whites filled with pillowy delights (flavors change every Sunday). I love deviled eggs and these were great.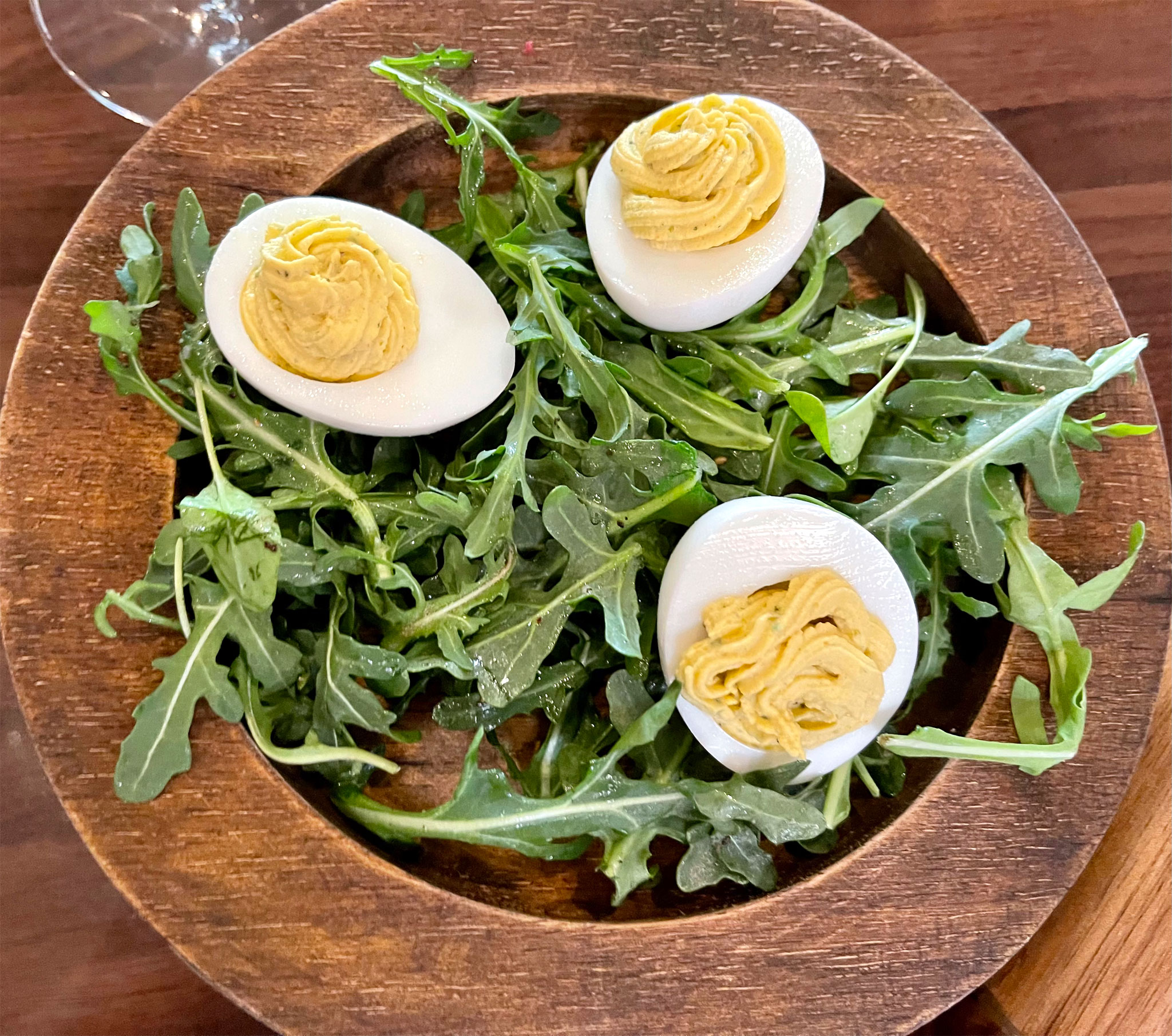 Frisée, Prosciutto & Gruyere Salad – served on brioche with cured egg yolk and blue cheese dressing.
There is everything to love about this salad. The combination of the bright greens with the salty-chewiness of the prosciutto, and the funkiness of the blue cheese made it hard to stop eating this to save room for a lot more to come.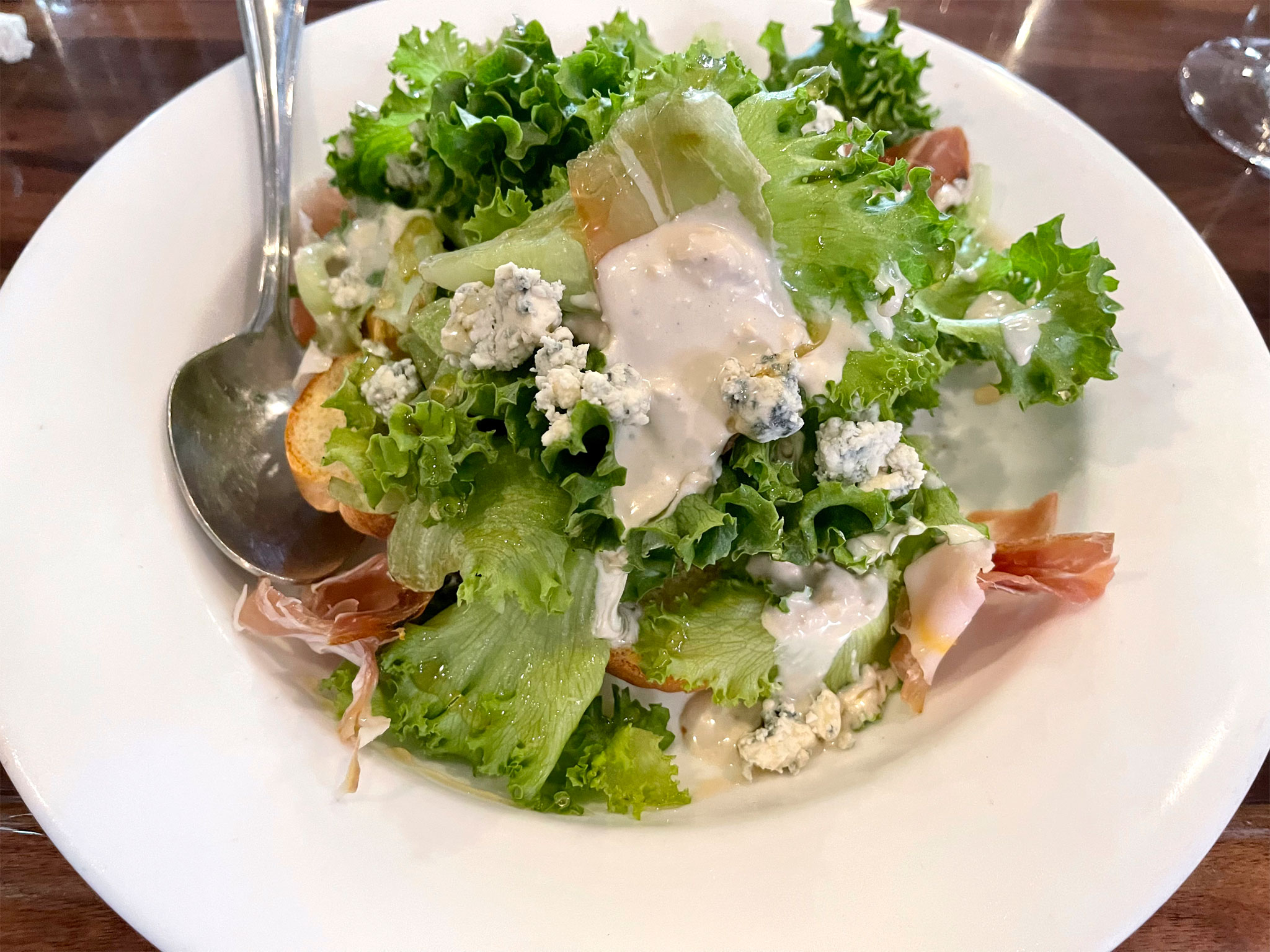 Avocado Toast – (added cured salmon) – toasted brioche, avocado spread, lemon & olive oil. The best way to do avocado toast is to add the house-cured salmon. This one is another winner.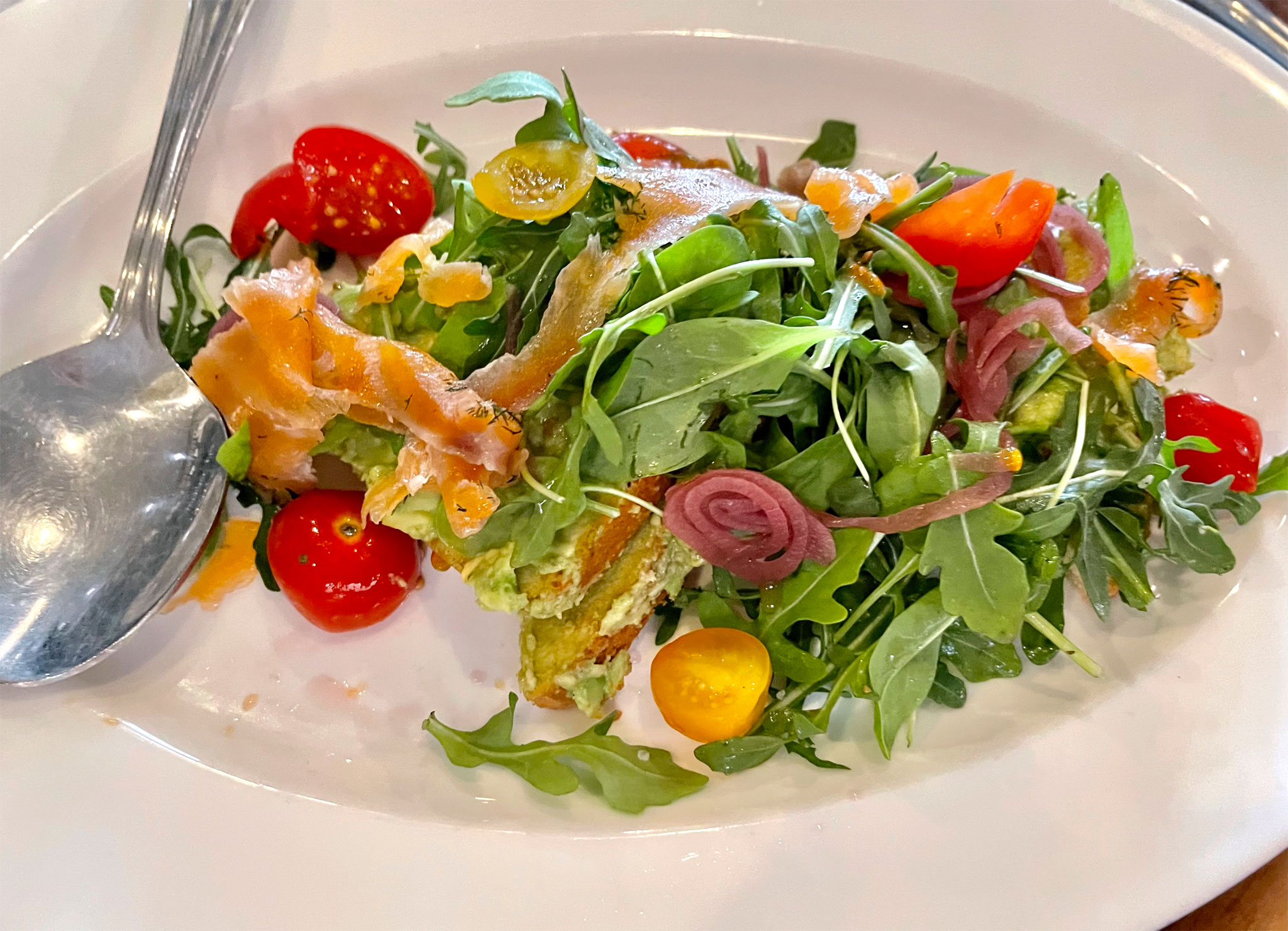 Chris, the owner is a level two sommelier. We had some great conversations with him about wine, and he wanted us to try this special one – Akemi Viura Rioja Blanco – It was created especially for Spanish restauranteur Felix Jimenez. This Rioja is the only wine he'll let customers eat with his sushi. It even smells like sake, with some floral notes as well. Subtly oaked, it's dry, rich and textured, balanced by the naturally bright tropical expressions of the Viura grape. Think grapefruit, tropical fruit, vanilla, and pepper.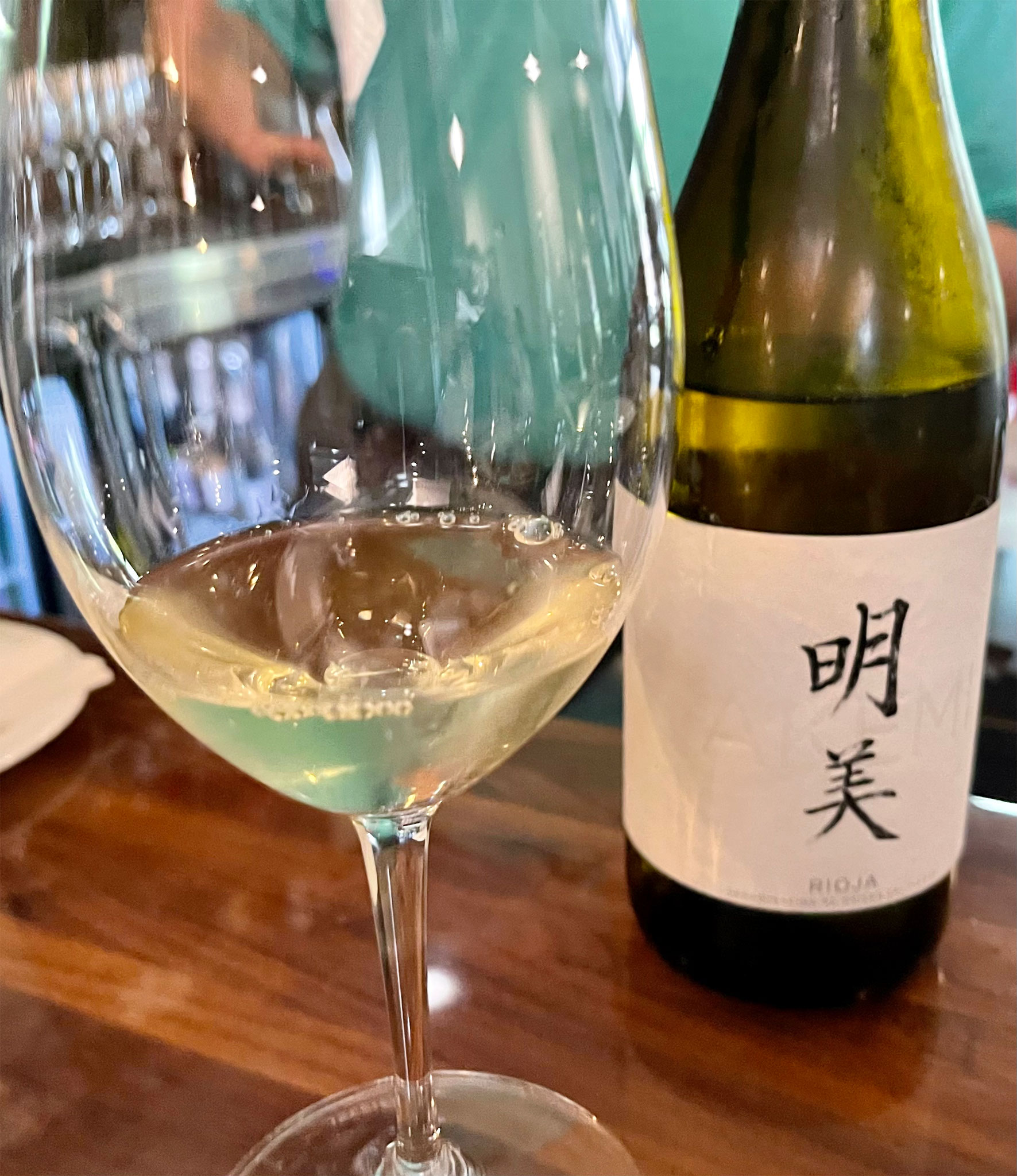 Next up, Biscuits & Sausage Gravy –  house made pork sausage, creamy sausage gravy poured over flaky biscuits.
If I was making biscuits and gravy, this is how I would do it, though I'm not sure I could do it this well.
So many times when I order biscuits & gravy at other places, I'm reminded of the old Wendy's ad with the old lady shouting, "Where's the beef!?!?!" – except it would be "where's the sausage?". That's not the case at Sauvignon. This is packed with delicious chunks of sausage, and the biscuits are to die for.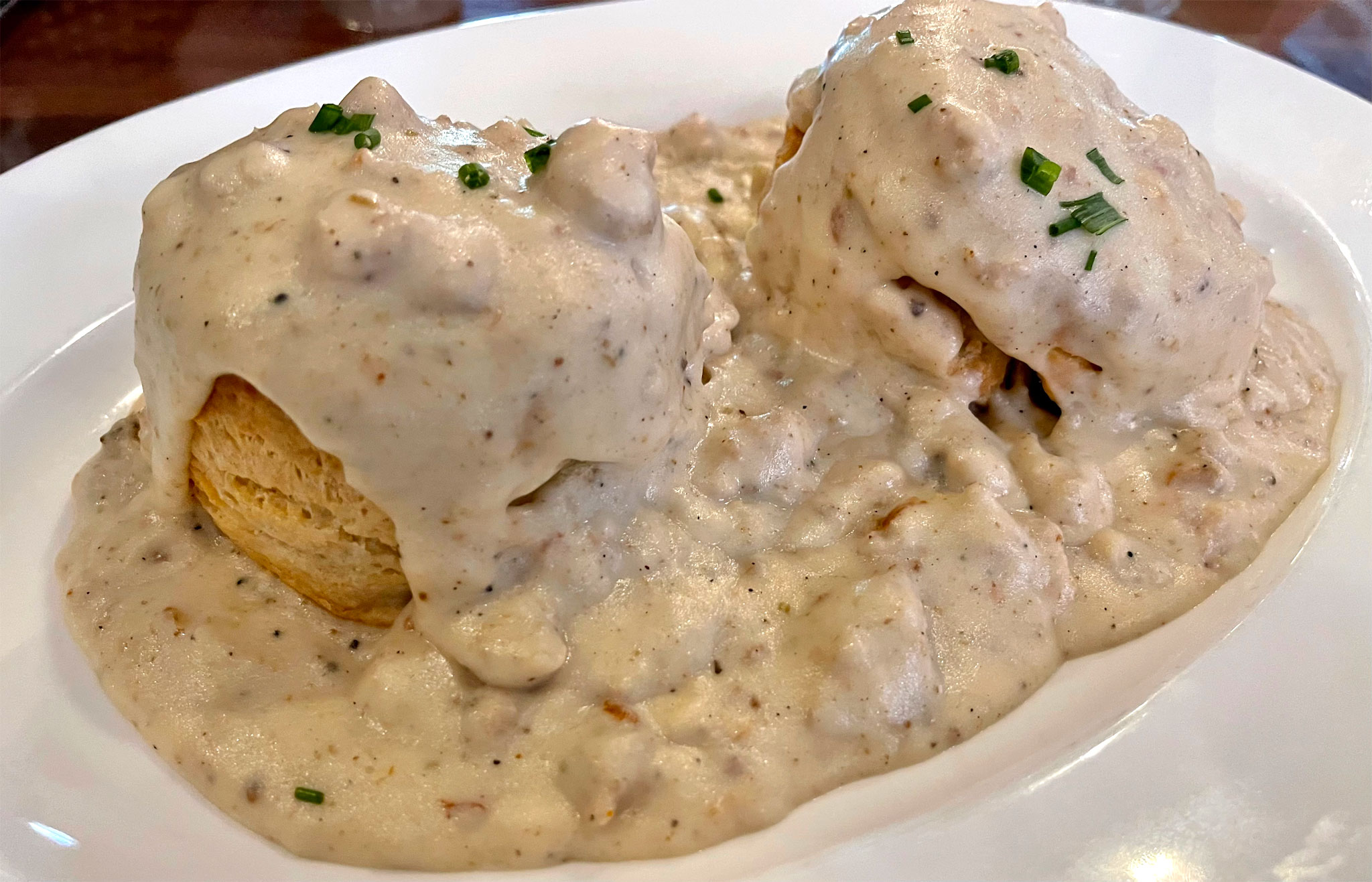 I can't remember the last time I had a Potato Pancake, but I sure won't forget this one. You can get it as a side, which is one pancake, and that's what we did. You can also get them as a starter with two pancakes. This potato pancake was really exceptional as they brilliantly fine-shredded the potatoes making them extra crispy and crunchy. And look at that apple sauce. You know that did not come out of a jar.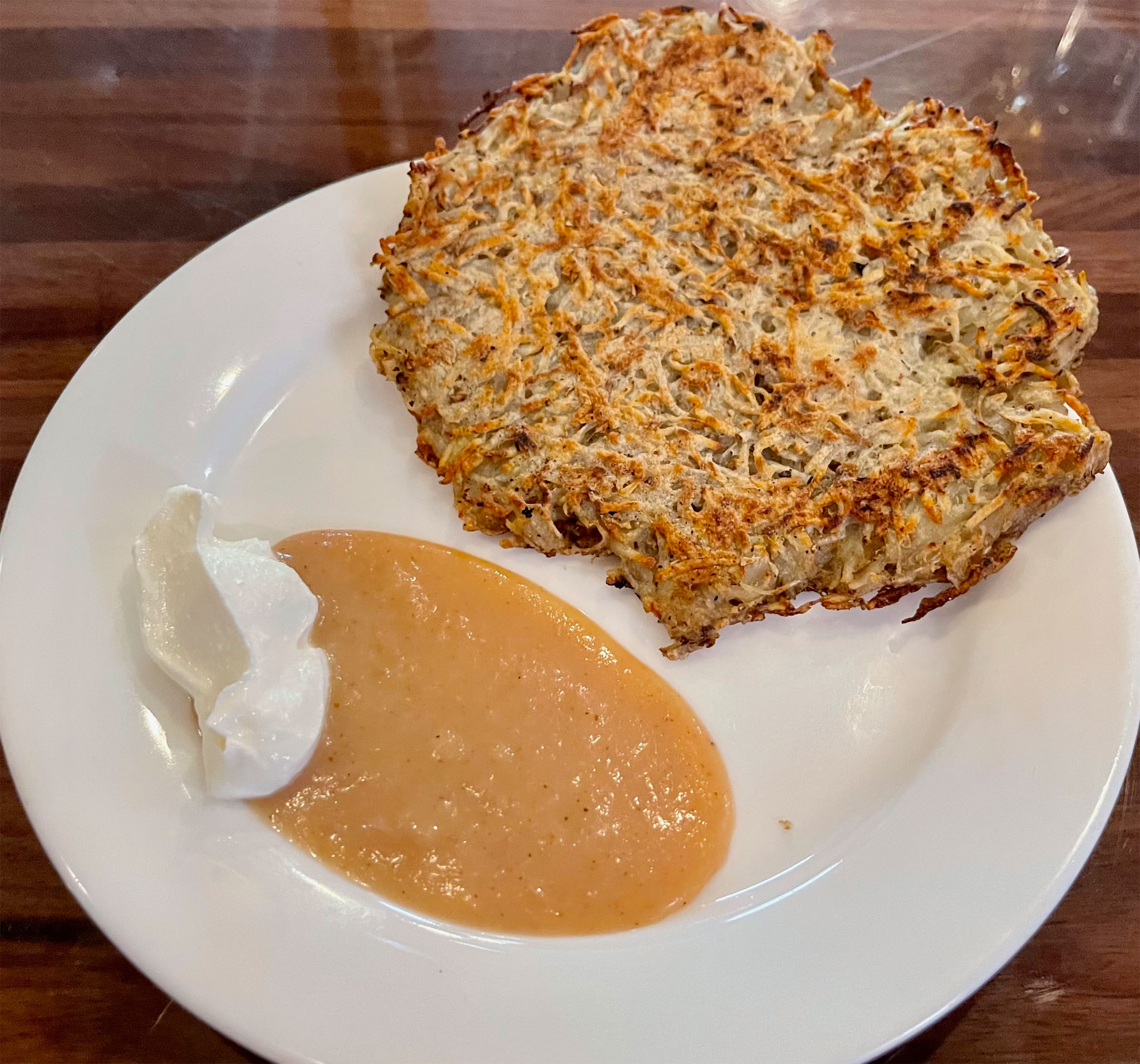 Oxtail Hash – braised oxtail, pan fried with potatoes, onions & sweet peppers.
This one is one of the real stars of the show. We were told it has become a crowd favorite and we know why. It has everything going for it – deep, rich flavors of slow-cooked meat – crispy, crunchy and unctuous at the same time – and then you mix in the runny egg yolk. It's eyes roll back in your head foodie heaven.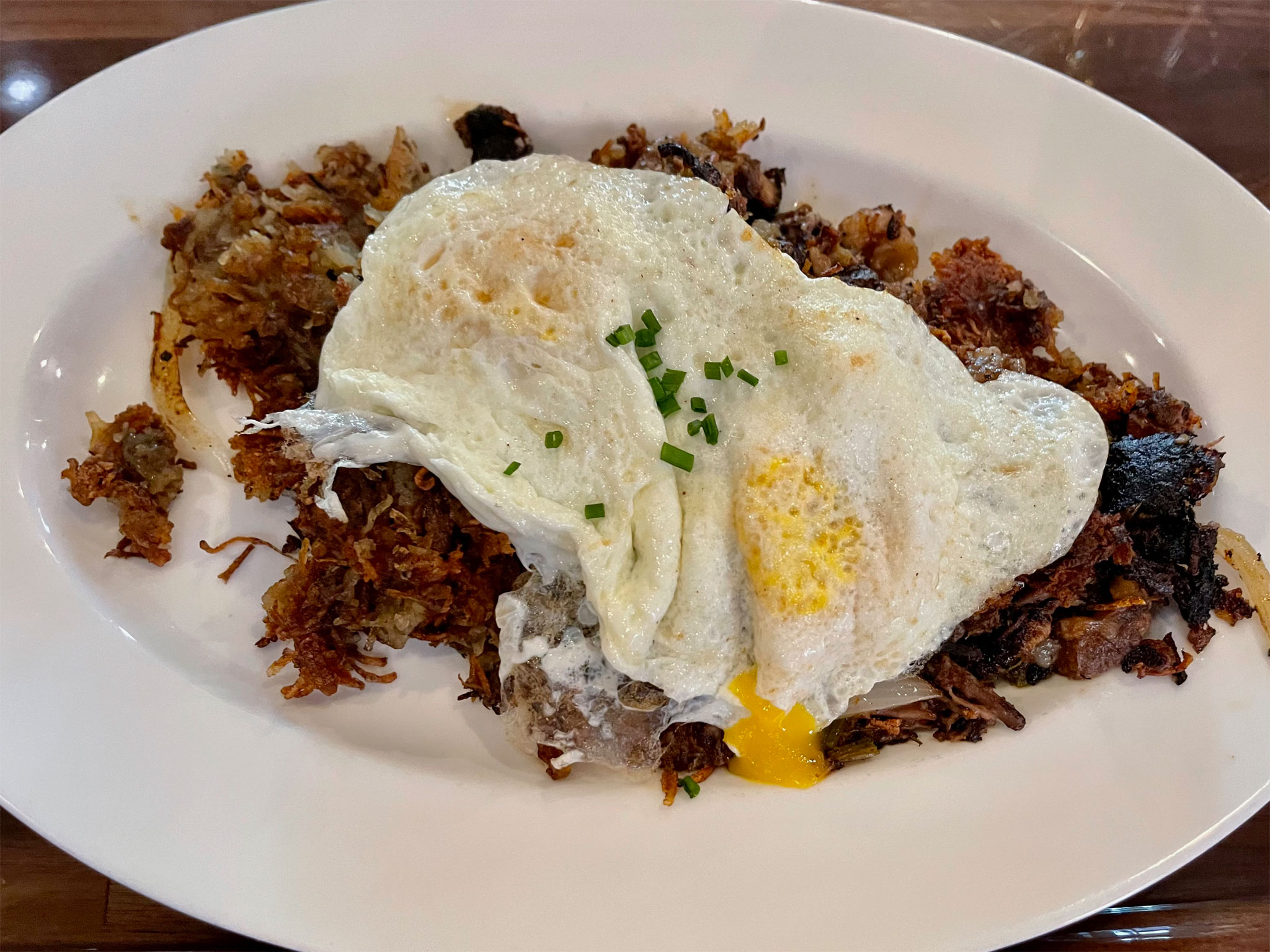 Brunch wouldn't be complete without a perfectly executed French Rolled Omelet.
It has Boursin cheese and two other ingredients which you can choose from onion, peppers, mushrooms, bacon, or sausage. It's garnished with sliced tomato. We chose mushrooms and bacon for our fillings with the cheese. It was perfectly light and airy, but hearty at the same time with the fillings.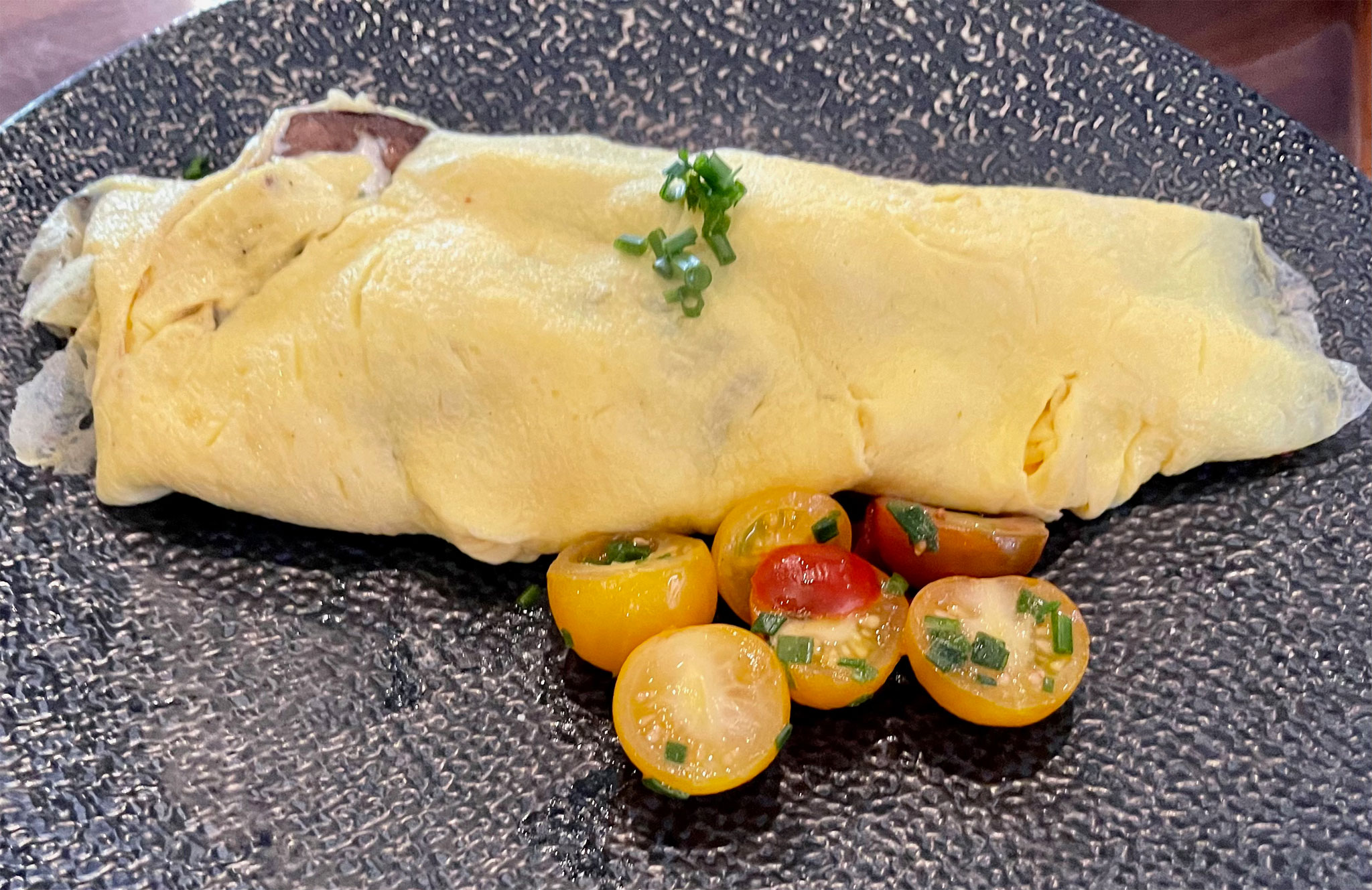 We loved the White Miso & Mushroom Pasta. The fettuccine is made from scratch in-house, as is all of their pasta. The dish has great creamy umami, arugula, seared mushrooms, and crispy bacon. This is a scrumptious, rich, creamy dish that features trumpet & oyster mushrooms tossed in a brandy cream sauce. Keep in mind that it is also available on the regular dinner menu, and they have half off pastas on Thursdays.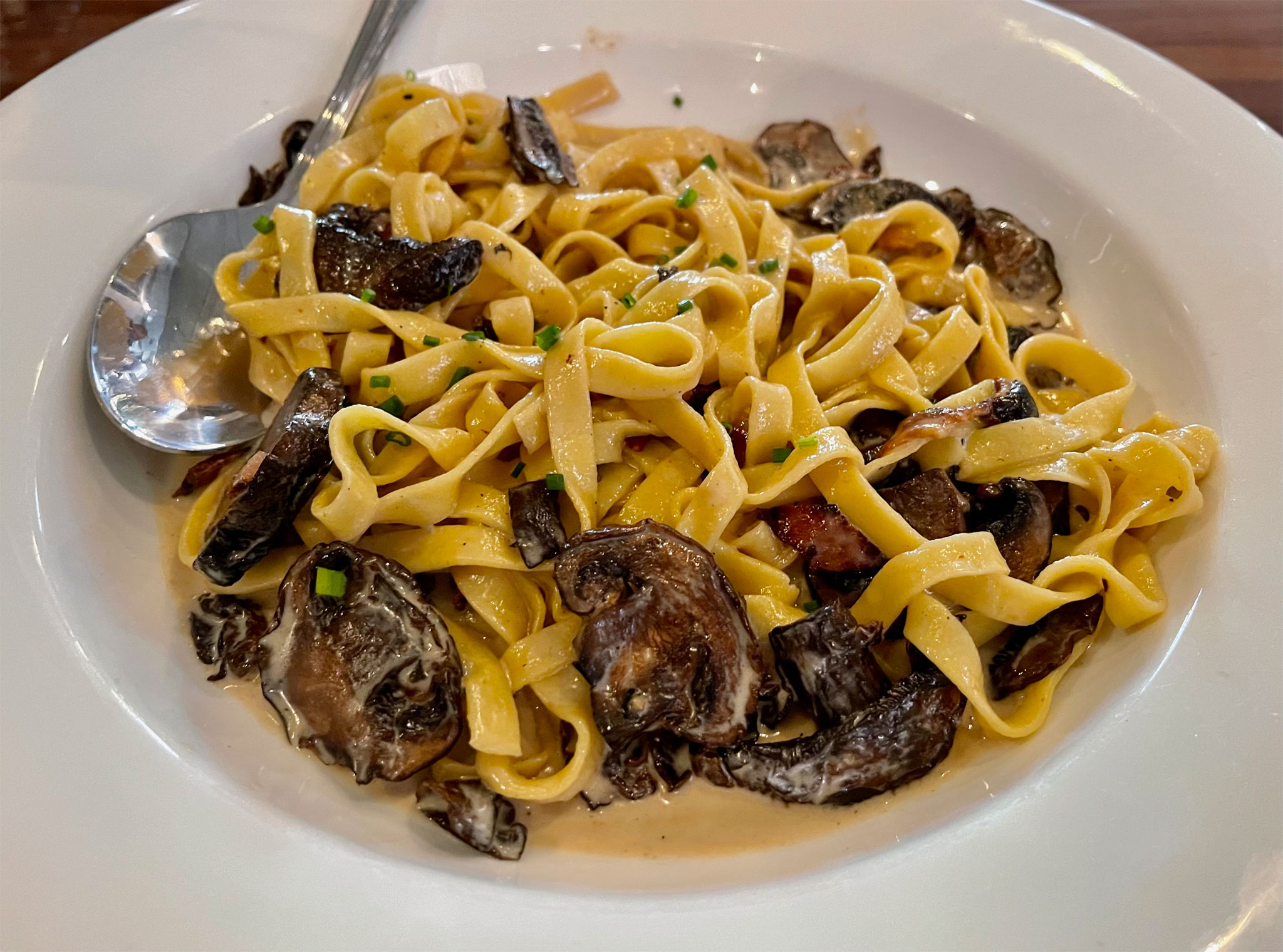 We sampled three of the desserts. The Chocolate Budino with strawberry pepper jam, brandy, fresh fruit and whipped cream is rich, creamy and chocolaty.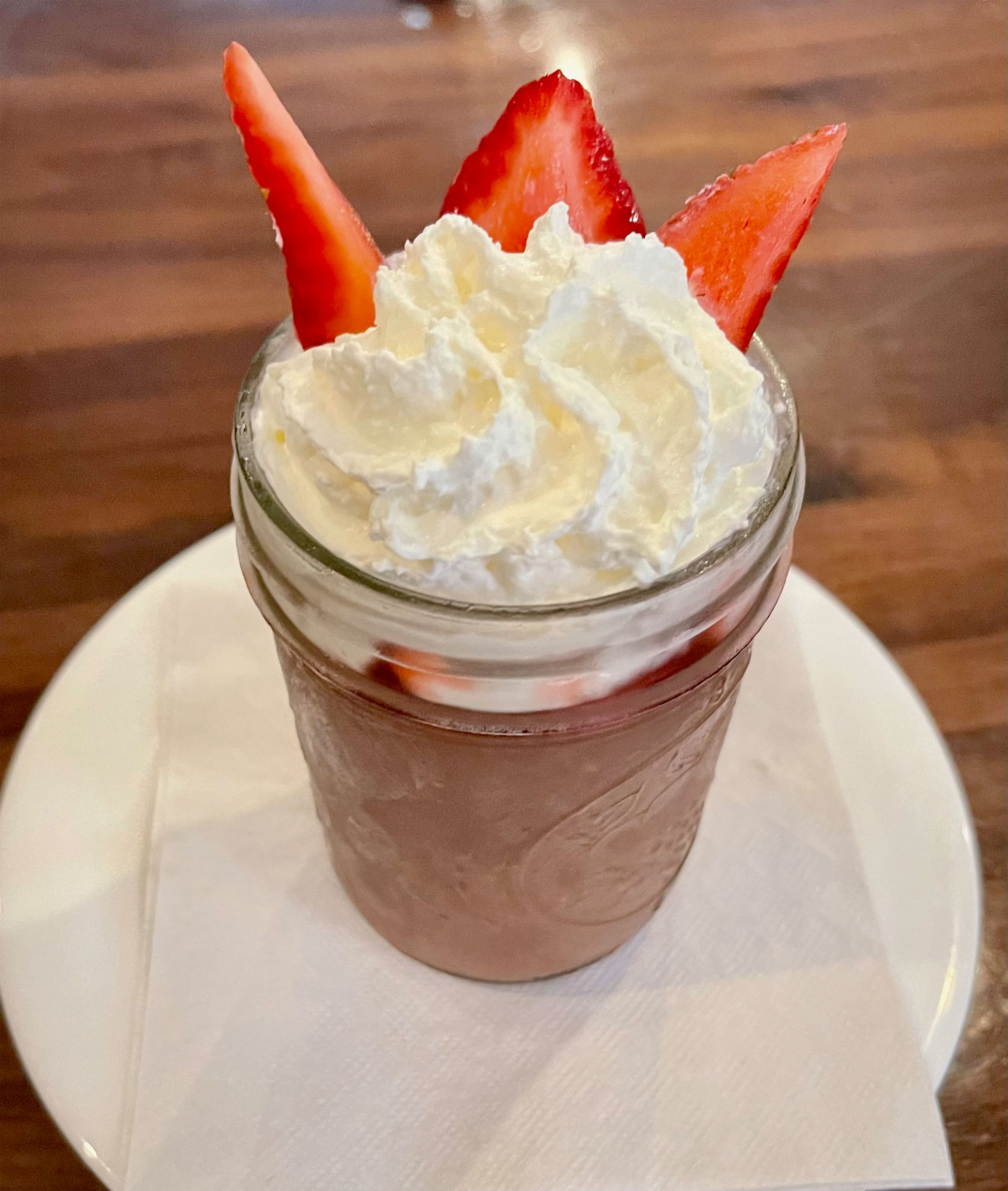 The Deconstructed Key Lime Pie was our favorite dessert. It is made with graham cracker crumble, key lime & whipped vanilla cream. The mouthfeel combination of crunchy and creamy were delightful, and the flavors were wonderful.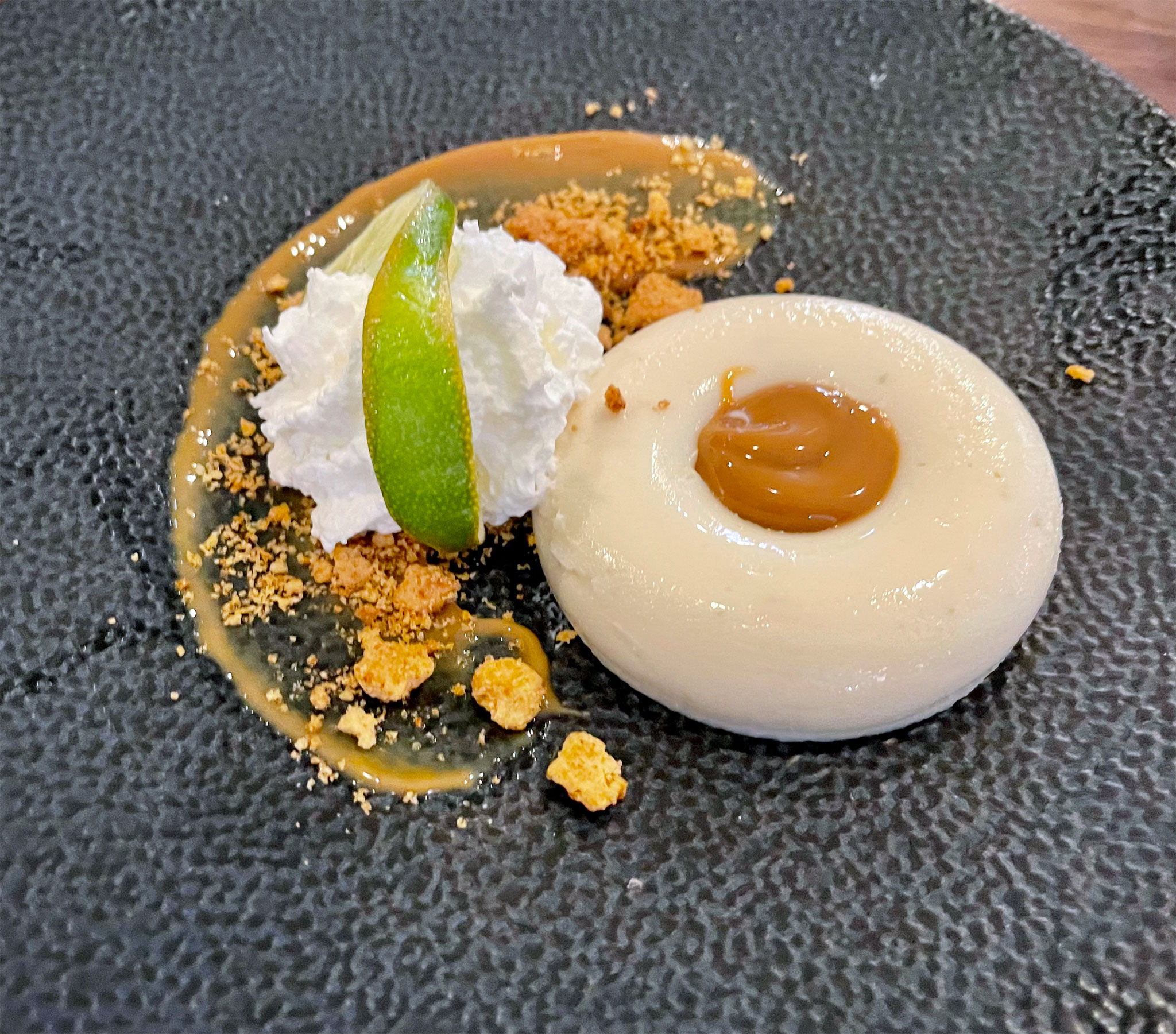 The Peanut Butter House Made Gelato is another winner. The deep nutty flavors along with the light airiness of the gelato makes it a real treat.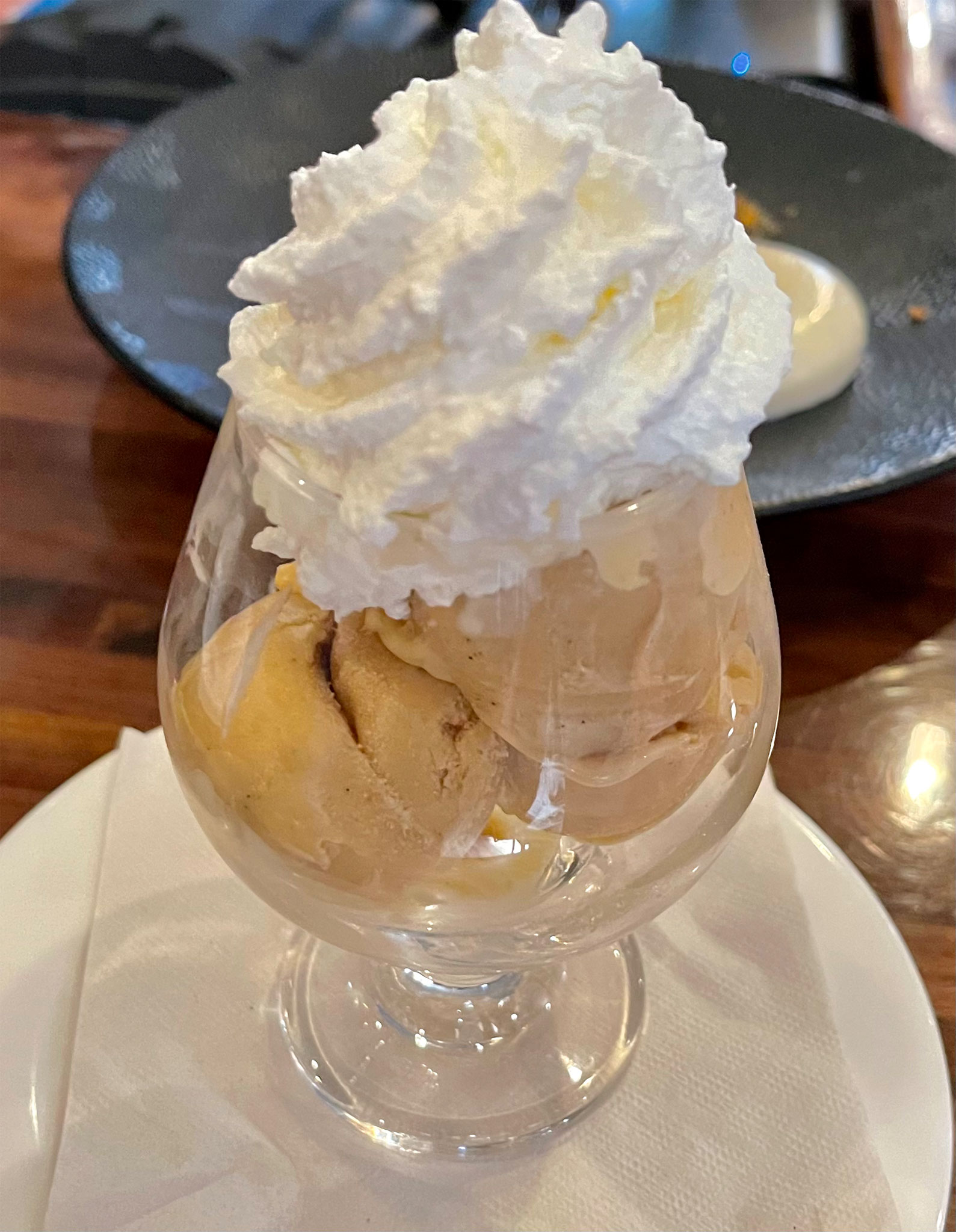 A couple of items that we didn't try, but we heard are great are the Smashburger, and the Banana's Foster French Toast.
Reservations are recommended, and can made on the Sauvignon website.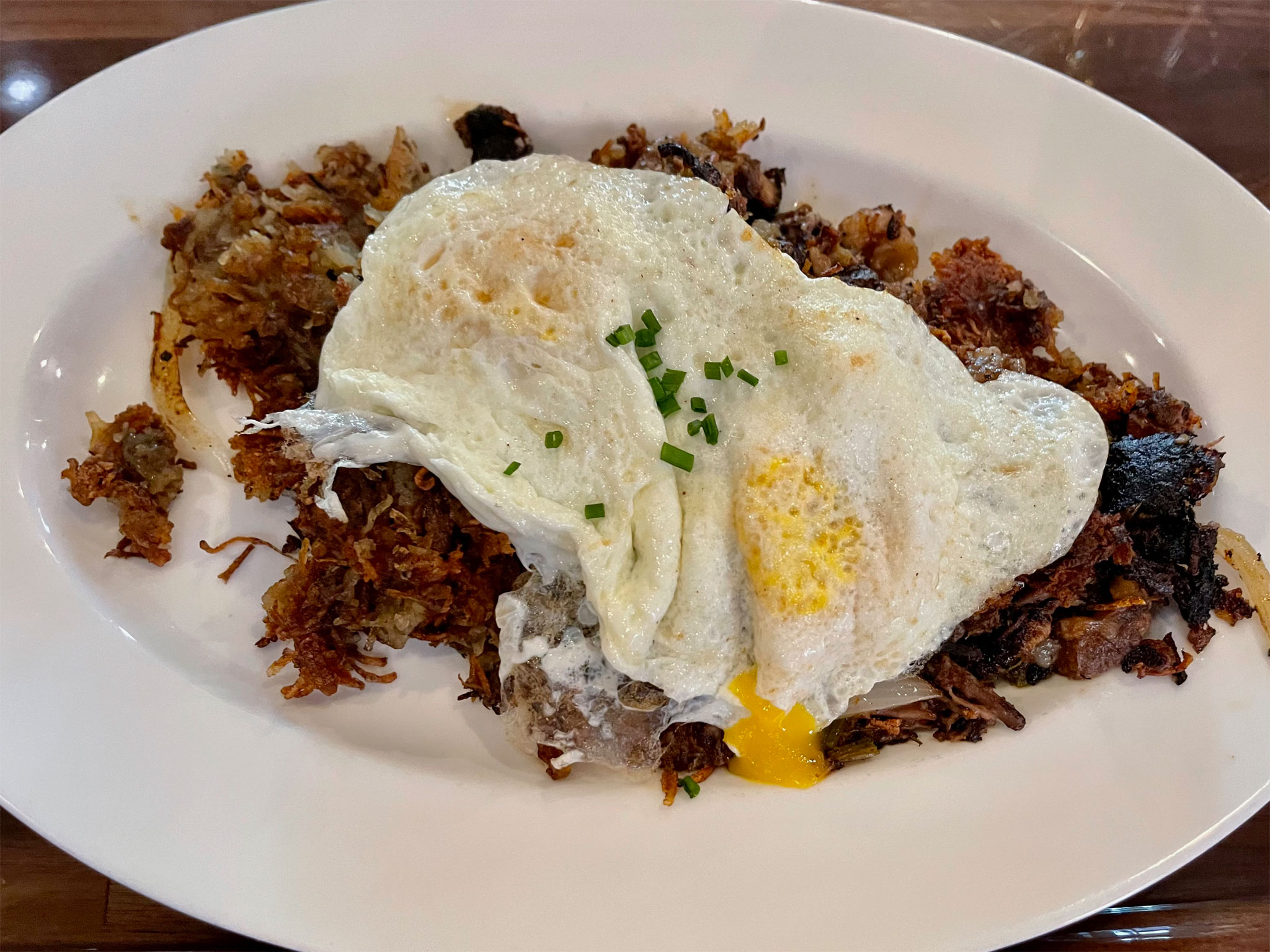 Readers Rating

Rated 5 stars




5

/ 5 (

Reviewers

)

Spectacular
---
Sauvignon Wine Locker & American Trattoria

(727) 827-7896

Italian

,

American

,

Eclectic Wine Selection

Tue - Thu

4:00pm - 10:00pm

Fri - Sat

4:00pm - 10:00pm

Sun -

10:30am - 9:00pm
241 Central Ave

,

St. Petersburg

,

FL

33701

,

US
---
An American midsize restaurant that focuses on fresh seasonal food along with an expertise on Wine and Beer.
DISCLAIMER: Kevin, Lori, Abby, Haley, & Lindsey do not dine anonymously (this would be impossible) and we sometimes get free food (though never expected). However, we dine with the locals and we support our own. You will always get honesty in a respectful manner.

PLEASE NOTE: Reviews reflect a certain moment in time. Some restaurants stay extremely consistent over many years, and some change for the better or worse. Some things that may change are: chefs, recipes, food suppliers, ingredients, philosophies, ownership, etc. We always hope that you have the same good, or great experience we had.
More Foodies News, Reviews & Recipes