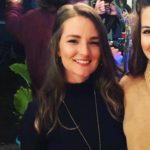 Lindsey Harris · Dec 18, 2019 · 3 min read
Without knowing about Chill Restaurant & Bar prior to visiting St. Pete Beach, you would miss it on your typical drive in or out. Tucked away, on what feels like a sleepy downtown street, sits Chill Restaurant & Bar. Once on the street, you can't miss it. The restaurant is faced with deep red paint and has beautiful tropical plants adorning the street line. Look closely and you will find quite a few eclectic and fun lawn ornaments placed in quirky planters.
Chill's menu is just as eclectic as its décor. With everything from firecracker shrimp to bacon cheeseburgers, escargot to spaghetti Italiano, from gluten free to vegetarian, and everything in between, they have it all. It was difficult to choose what I wanted to eat, due to the size of the menu, but I did not see this as a bad thing. I saw this as a reason to come back… especially after finishing my meal.
Starting off with the Lobster Bisque, I was instantly impressed with the quality of their food. It had such a deep, rich flavor but at the same time was not too heavy. There were also sizable chunks of lobster, that some restaurants lack when serving a Lobster Bisque.
Along with my Lobster Bisque, I ordered the Savory Brie. The menu has two options for baked brie, one sweet and one savory. I am innately more attracted to savory flavors, so I chose to go with that. It was served hot, ooey & gooey with a baguette topped with lightly sautéed spinach, leaks, shallots, mushrooms, and chopped bacon. The best bites were when you could get a little bit of everything on a slice of baguette… although hard to take a bite that big!
Next, I decided to try out the Coconut Crusted Fish Bites. Typically, I do not enjoy coconut, but this was suggested by my server (Stuart) as one of the best small plates on the menu. Clearly, I am not aware of what my taste buds like, because these are out of this world. The perfectly cooked grouper is lightly dusted with a coconut crust and finished off with an outrageous key lime sauce. The combination of flavors makes the fish bites sweet without being too overwhelming.
For the grand finale and definition of eyes are bigger than my stomach, I decided to order Nanny's Meatloaf. Growing up, my mom made delicious meatloaf about once a year. It was always so delicious, but I never thought there could be one better and have never ordered meatloaf out, until now. Sorry mom, but this meatloaf MIGHT beat yours. The savory meatloaf with a sweet and vinegary glaze sits on a bed of almost smooth mashed potatoes, roasted corn coulis, jack cheese and crumbled bacon and is then topped off with a crown of lightly breaded, crispy onion rings. I took individual bites of each element and bites with all elements in one and there was not one disappointing aspect to this dish.
In addition to a delicious meal, I had great conversation with both my server, Stuart, and another server, Gilbert. They both had wonderful recommendations on the menu and for things to do in the area. I will definitely return soon for good conversation and even better food!
Pro Tips:
Chill allows you to substitute any pasta dish with zucchini noodles or spaghetti squash.
There is a "lighter side" menu catering towards healthy eaters and vegetarians.
Specials Include:
Sunday Funday Brunch
Prime Rib Mondays
Happy Hour Daily from 3 to 6: $3 House Wine, $3 Bud Light draft, $4 Wells, and 20% off all appetizers & small bites
Eclectic food in an eclectic atmosphere.