Delectable Down Home Mexican Eats at Martha's
Delectable Down Home Mexican Eats at Martha's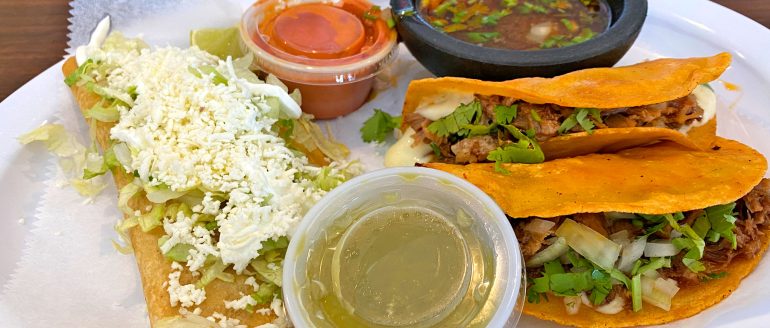 There's many times in our Facebook Restaurant Reviews Group when I see people requesting "Just regular Mexican food, and none of that darn fancy stuff!"
Martha's is your ticket.
There's nothing elegant, no fusion, or frilly plating. (We'll talk about the décor later.) It's just darn good Mexican food made and served by Mexicans. There's Tex-Mex too as most diners expect this when they go to a "Mexican" restaurant.
They are open seven days a week for breakfast, lunch, and dinner from 10 am to 8:30 pm. Breakfast items are available all day. I went three times for lunch, once with a friend, and the other times solo.
Everything is made in-house including the chips and salsa, which is where we started. The salsa is mild-to-medium, flavorful and light. It's nice and tomato-y and seasoned nicely. The chips were hot and fresh out of the fryer and lightly salted.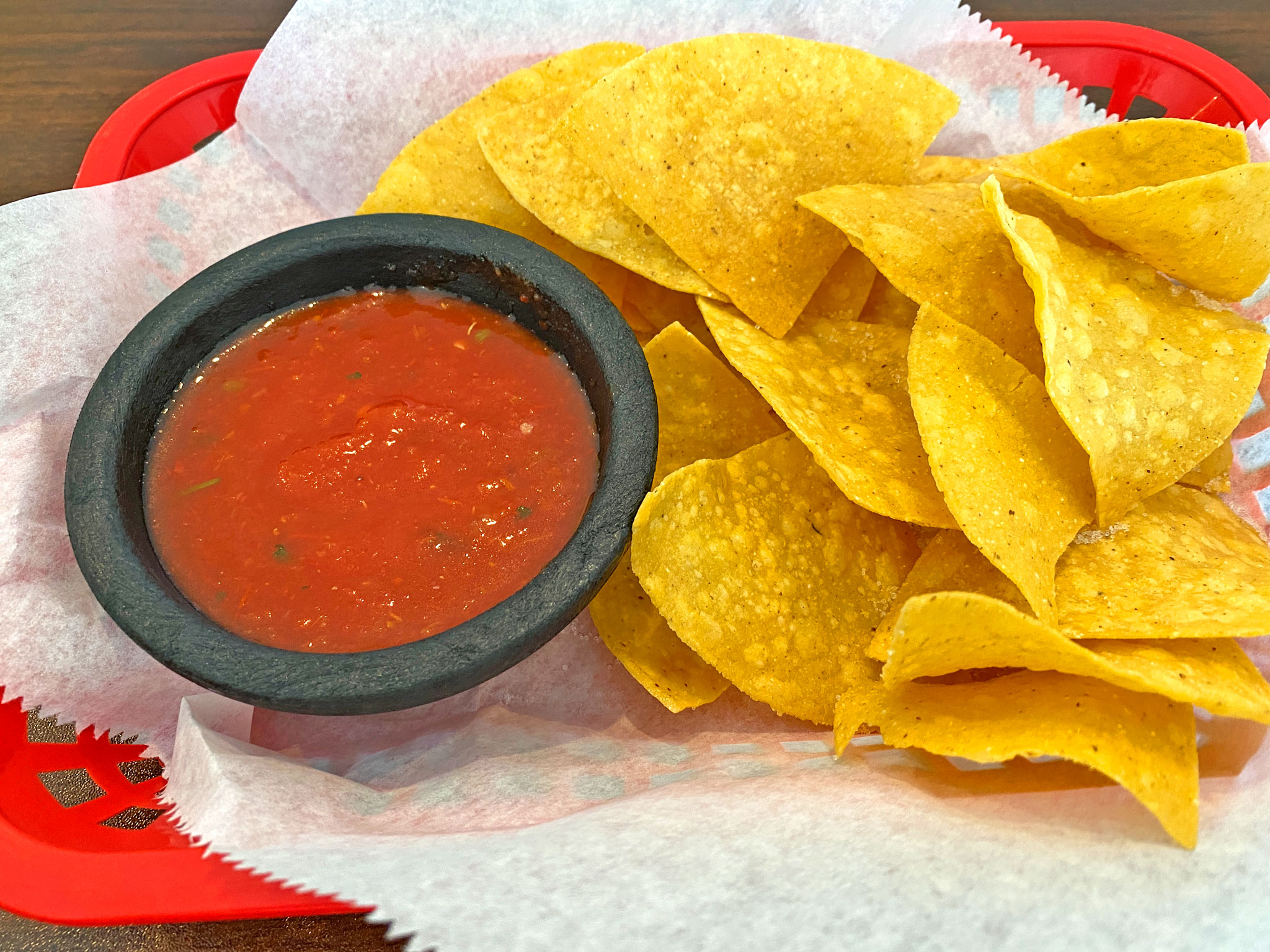 For my first go-round I went with two traditional Mexican street tacos and a Tinga empanada. The traditional style tacos have a soft corn tortilla, meat, cilantro and onions. They do also offer American-style with a soft flour tortilla topped with lettuce, cheese and tomato. There are no hard shell corn tortillas here, but ironically, Martha's is located behind a Taco Bell, which is the inventor of the pre-formed hard taco shell. (I betcha didn't know that.)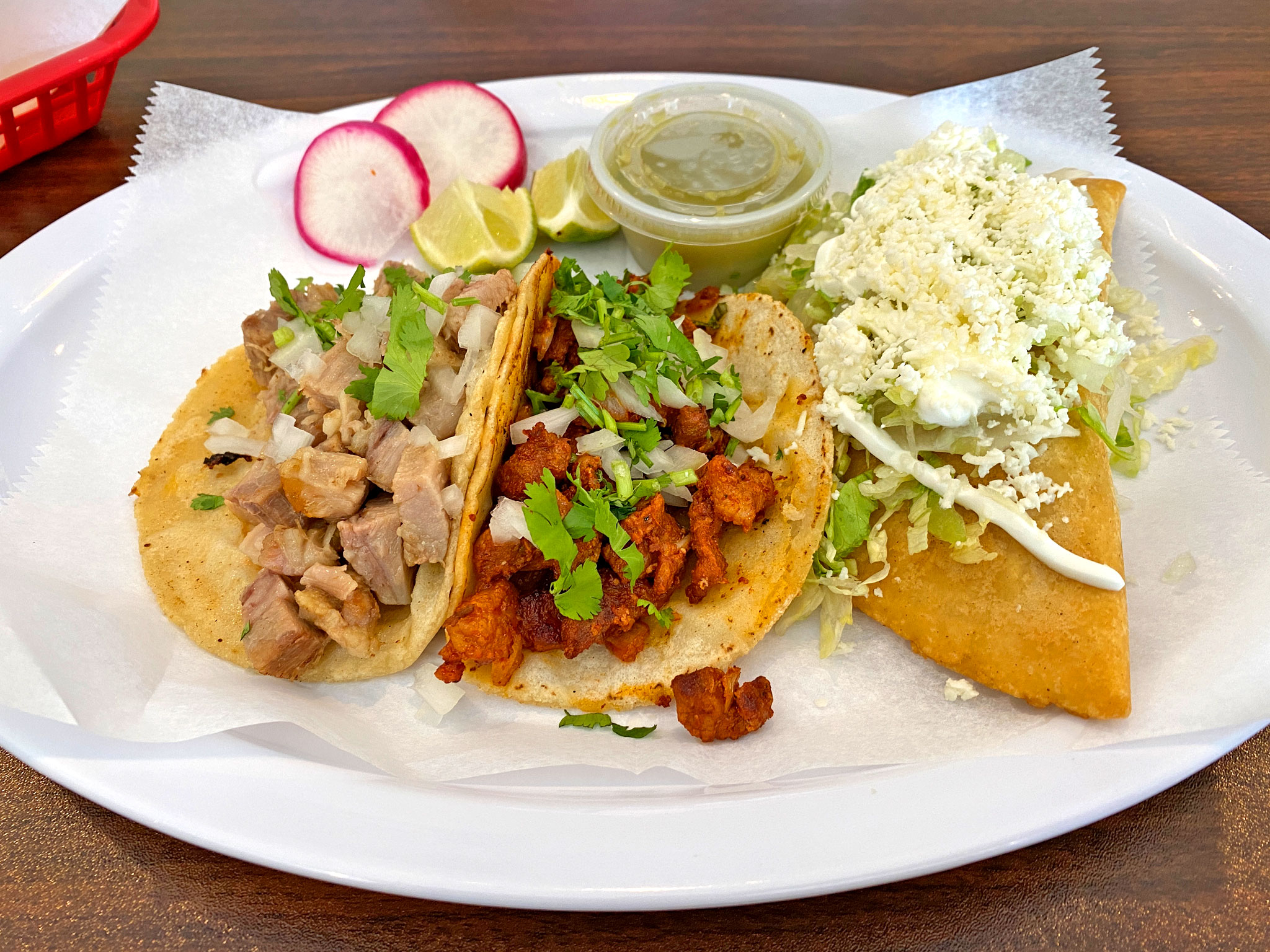 Since I was going classic, I decided to go all the way and start with a Suadero, which in Mexican cuisine in this case was a thin cut of pork between the belly and the leg. (It can also be beef cut from the intermediate part of the cow.) My other taco was Al Pastor, which is another popular Mexican pork street food brought to the region by Lebanese immigrants based on their lamb shawarma.
The Tinga empanada is shredded chicken in a tomato and chile sauce, and other ingredients. It was good, but instead of a wheat-flour based pastry shell it had a corn-based dough, which is a texture like a tamale, but fried. It's not bad. I'm just used to the other style.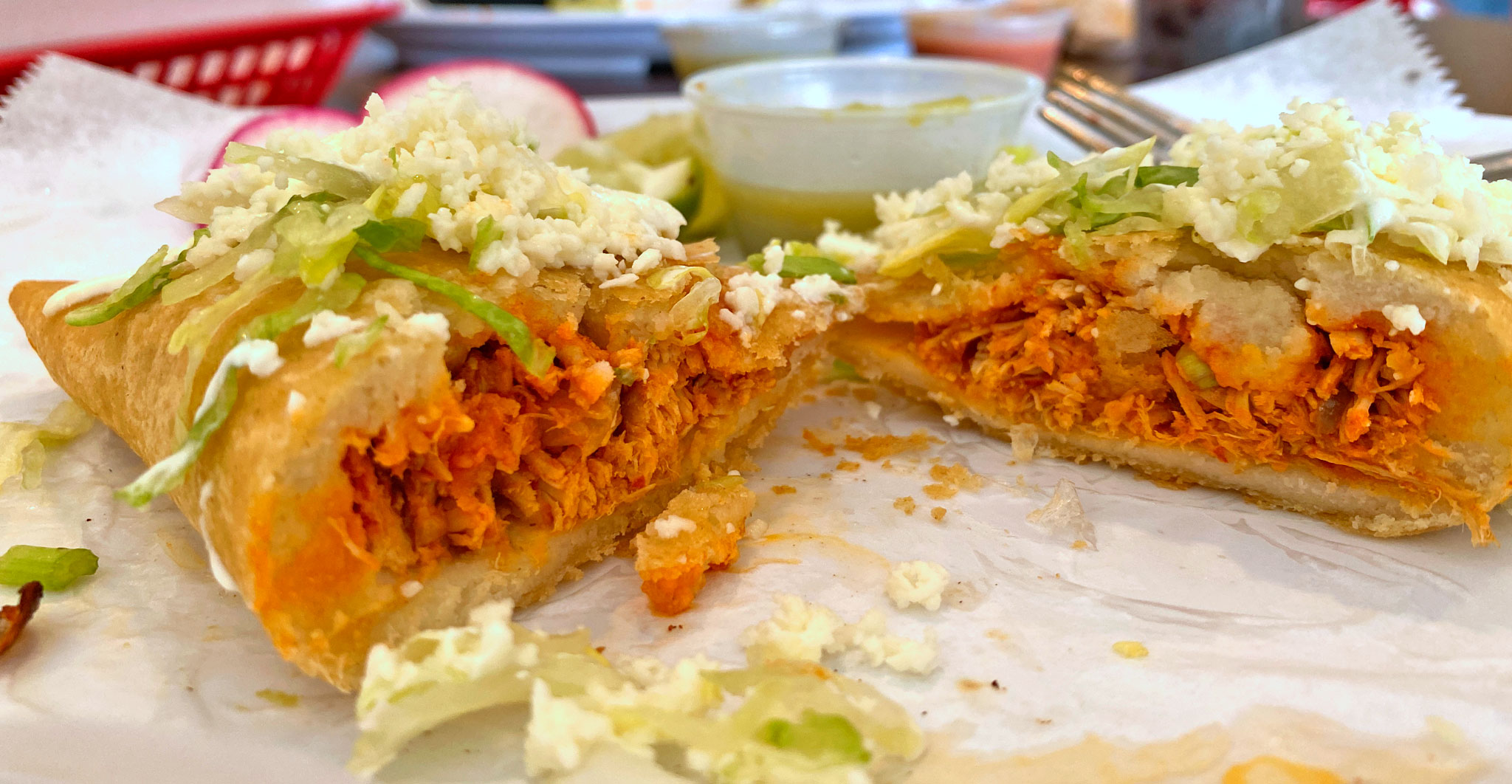 My friend went with the ever-so-popular Quesabirria Tacos. They come in threes or singles, so he got two. Most items on the menu are like this – you can get a plate of three, or order in singles. He also got the Tinga empanada. He said the tacos were great, and overall loved the place so much that he's been back twice as well.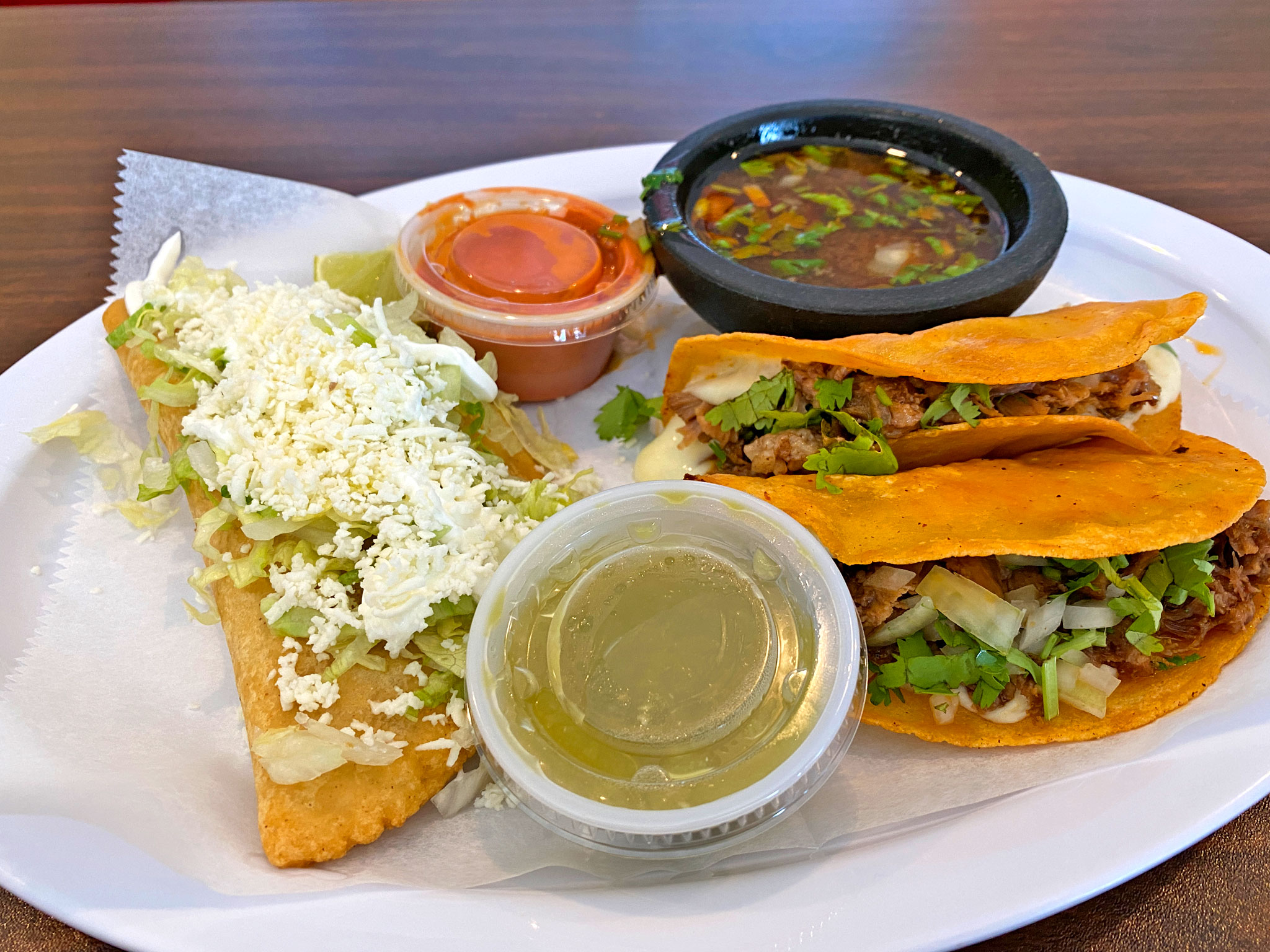 The sauces were quite good too, which brings me to the special "Spicy Red Sauce" that is served only by request. I read a Google review that said to be sure to request it, so I did. Warning: Only request this if you enjoy super spicy like I do. I had sweat on the top of my head, and dripping down my neck. For me, this is a good thing. It may not be for you.
Even thought it's "rojo", the color is more orange, so I thought it might be habanero-based, but I was told it's made with arbol chiles, and those suckers are hot too.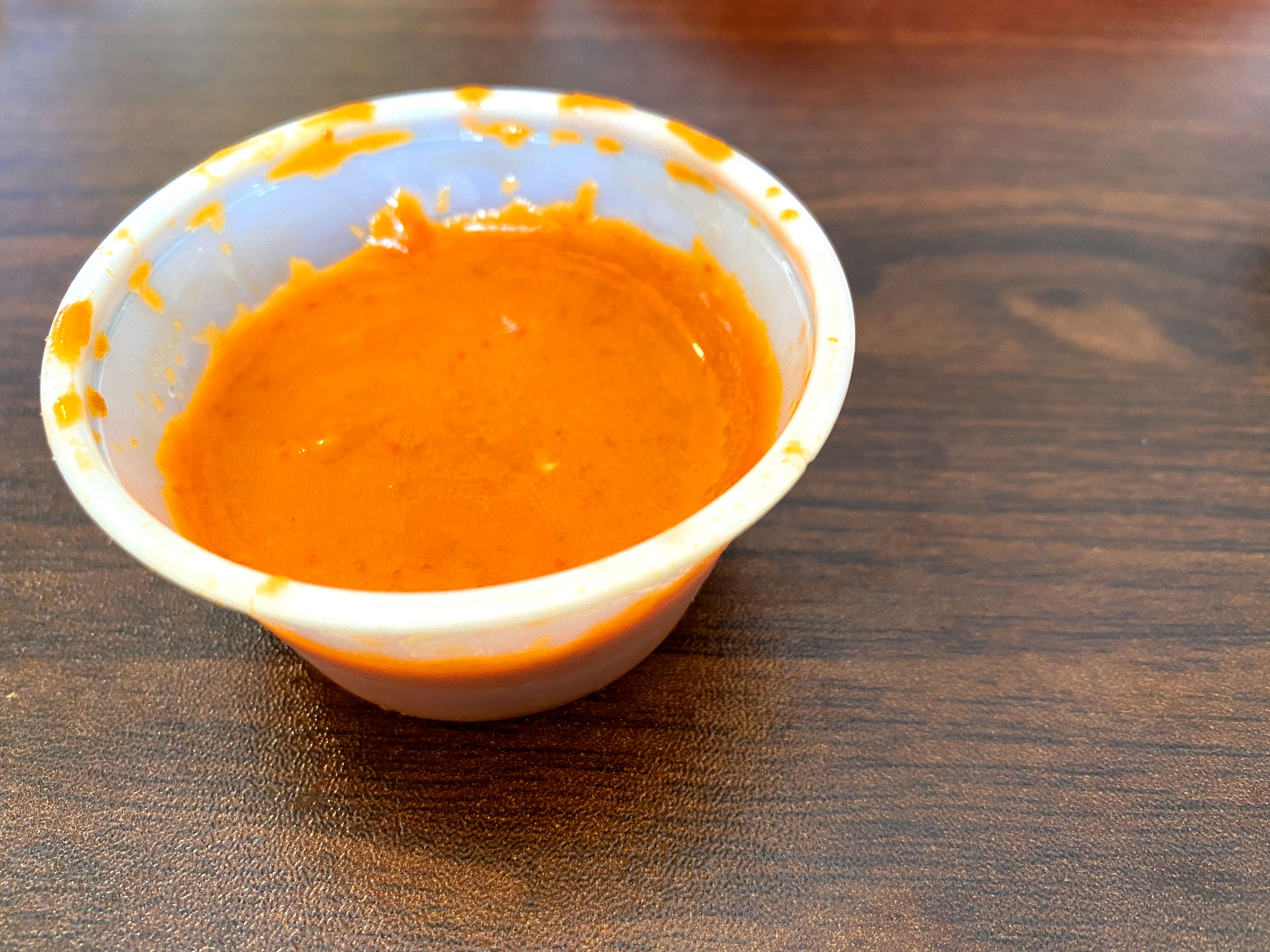 On my second visit I was in the mood for a big fat burrito packed with flavor, so I went with the "Mexican Sausage", which is what they call Chorizo on the menu. It was a fiesta in my mouth. The flour tortilla was perfectly browned on the outside, and packed with sausage, cheese, lettuce and tomato on the inside. This burrito cures all hunger ills.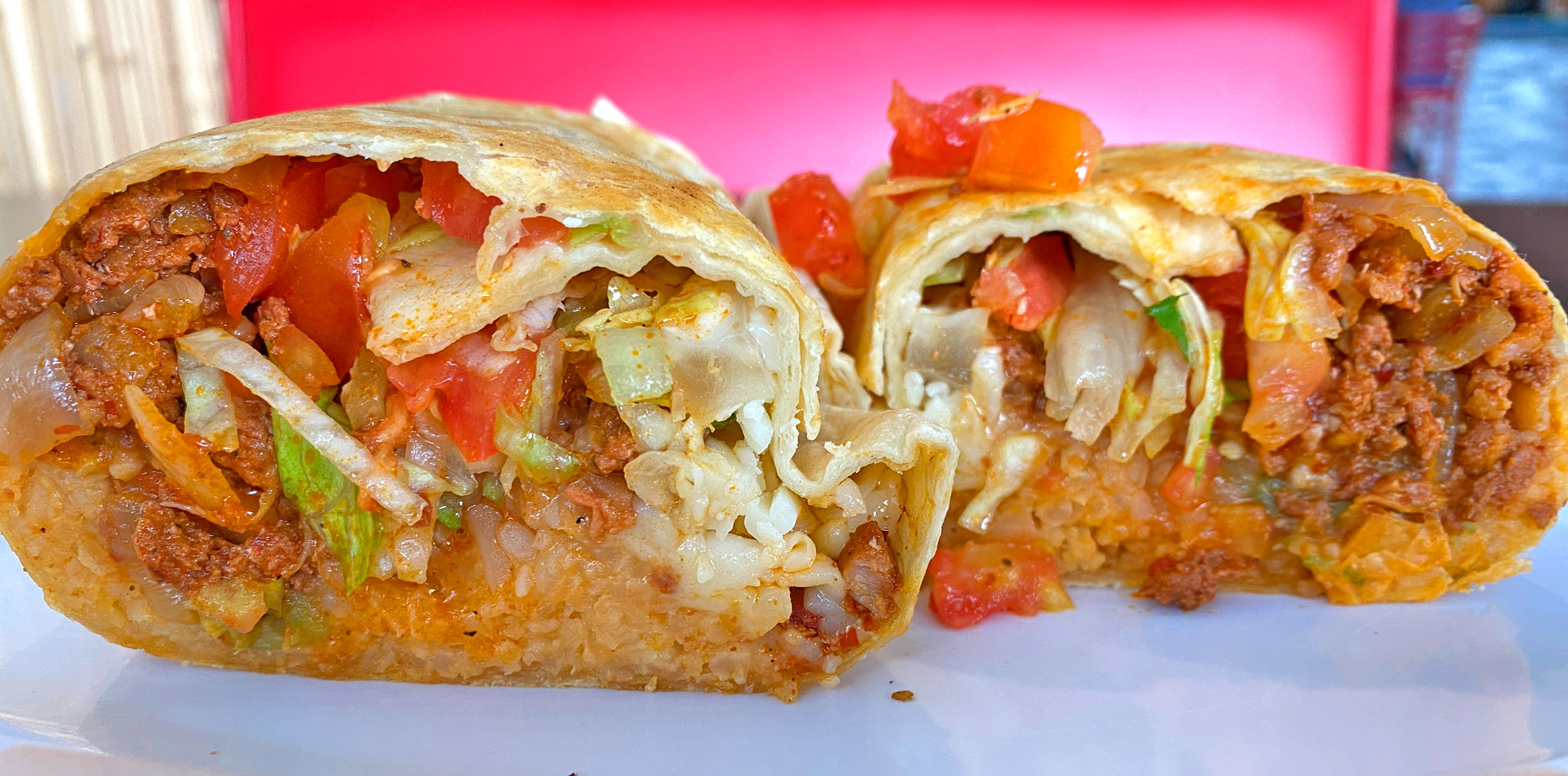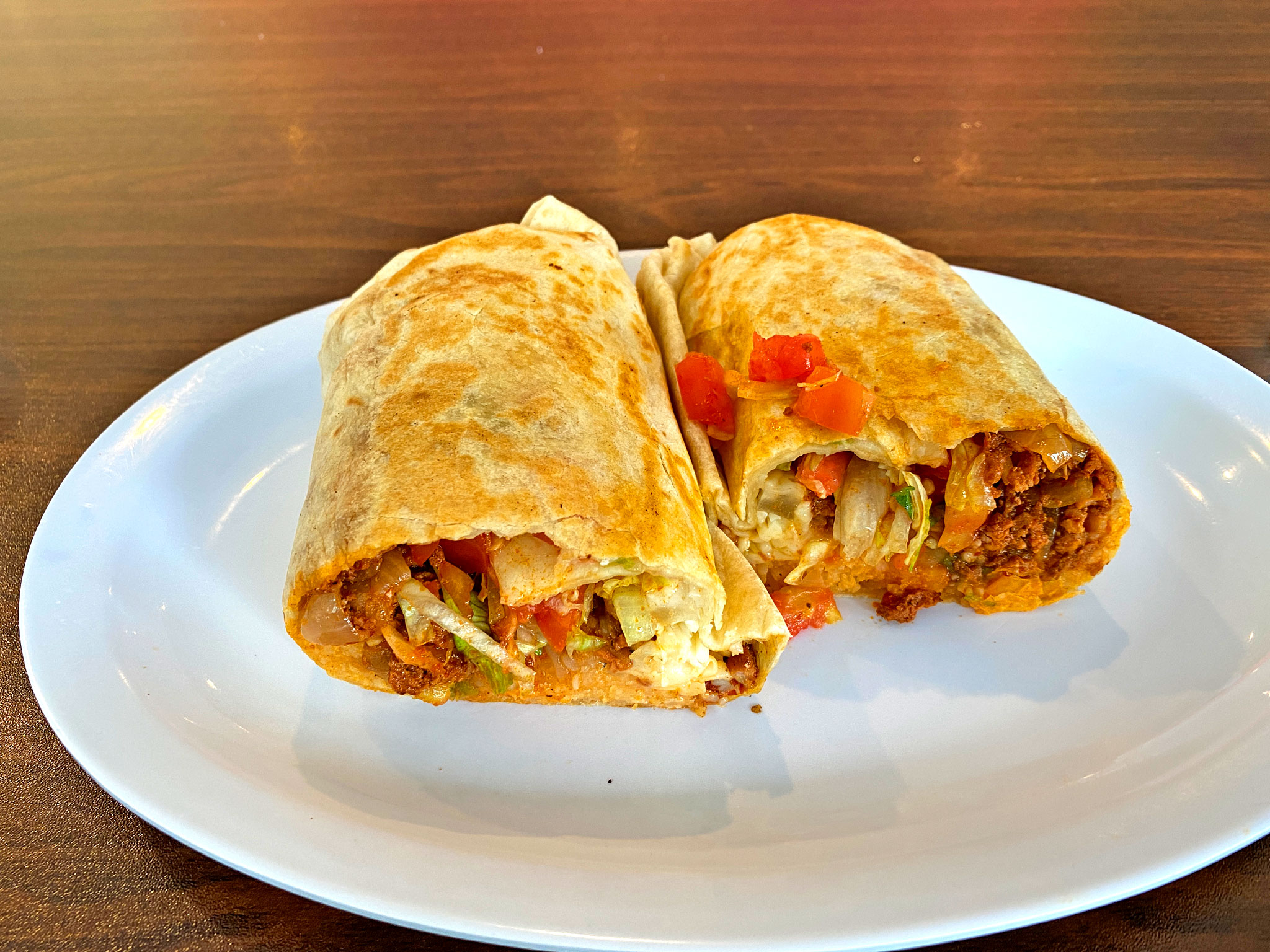 As if that wasn't already enough food, and it was – I needed to get another item for a more complete review. Corn is such a major component of Mexican cuisine that I ordered the Esquites, which is Mexican street corn off the cob. Elote is the Mexican street corn on the cob, and they have this too.
The Esquites comes in a cup and is prepared with mayonnaise, cheese, chile powder, and lime for a fun flavorful side dish.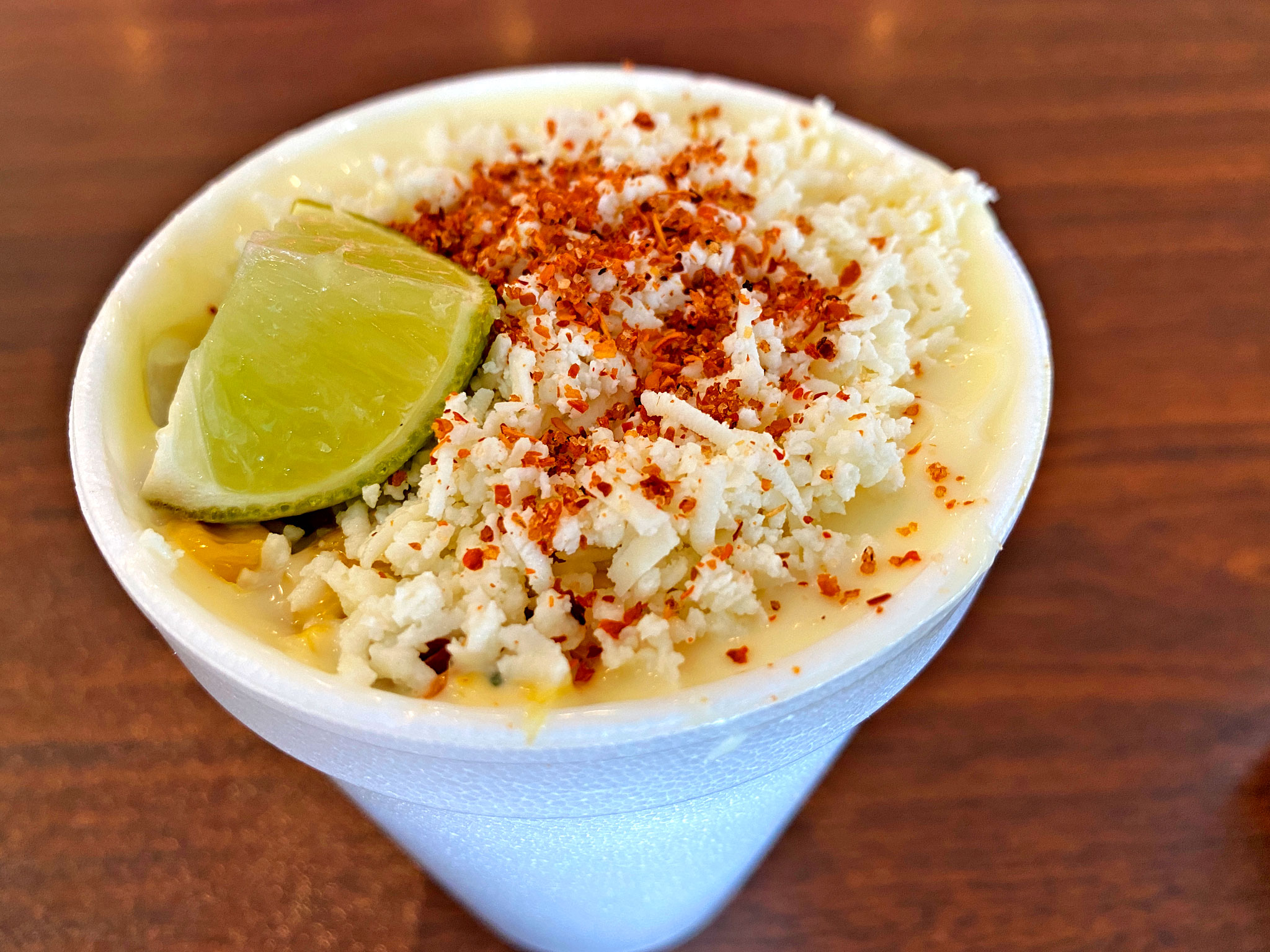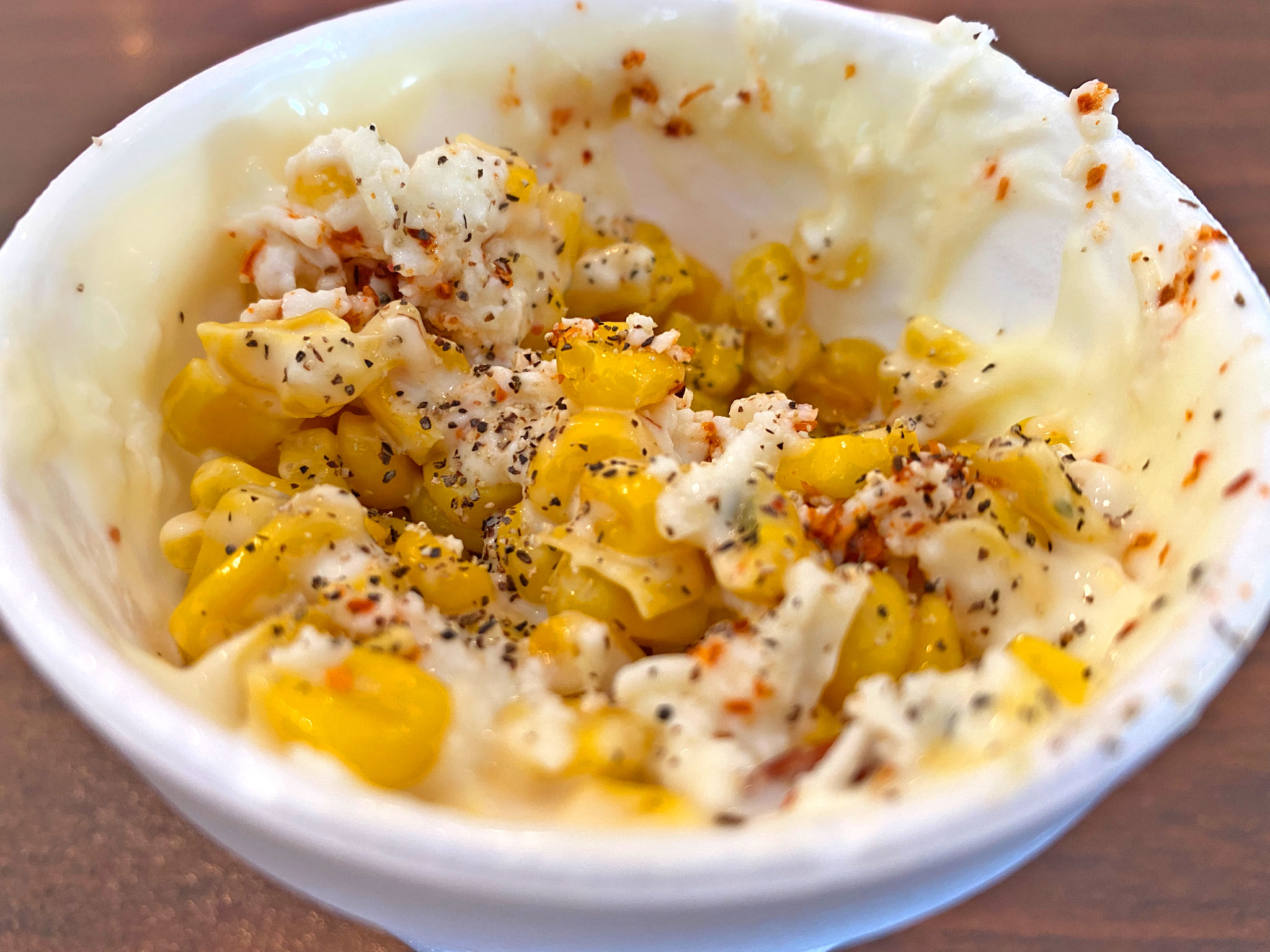 On my third visit I dined on ground beef enchiladas with red sauce that's also topped with cheese and lettuce, and comes with rice and beans.  The enchiladas were savory and tangy, and spiced ground beef is just so good. The sauce was mild and tasty. I found it interesting that they fold the tortillas instead of rolling them.
I like that the beans had both puréed and whole beans. They were nothing fancy, but tasted good enough that I ate them all. The rice was your basic stuff, which I didn't finish. I started this lunch with some chips and queso that was pretty good.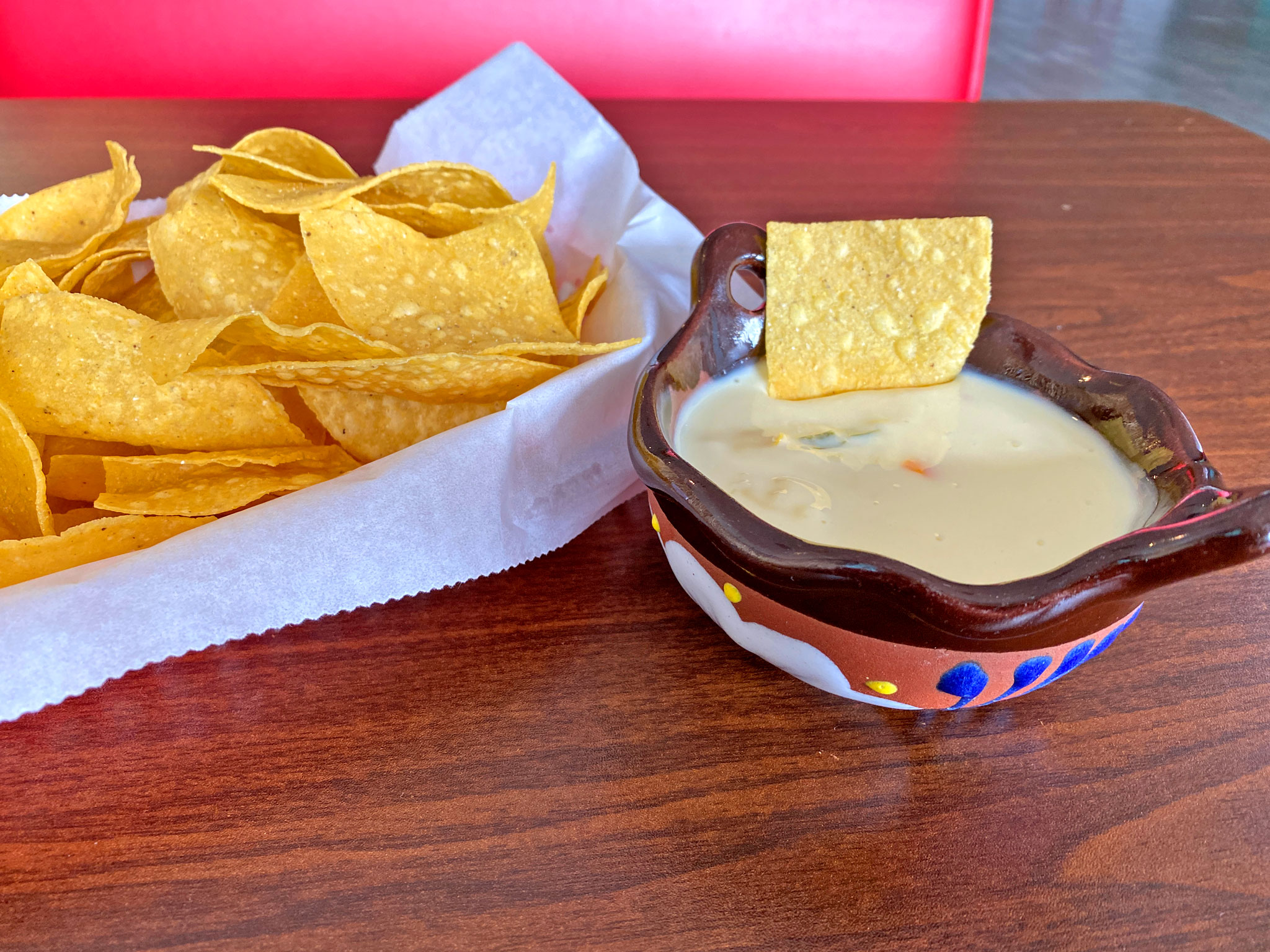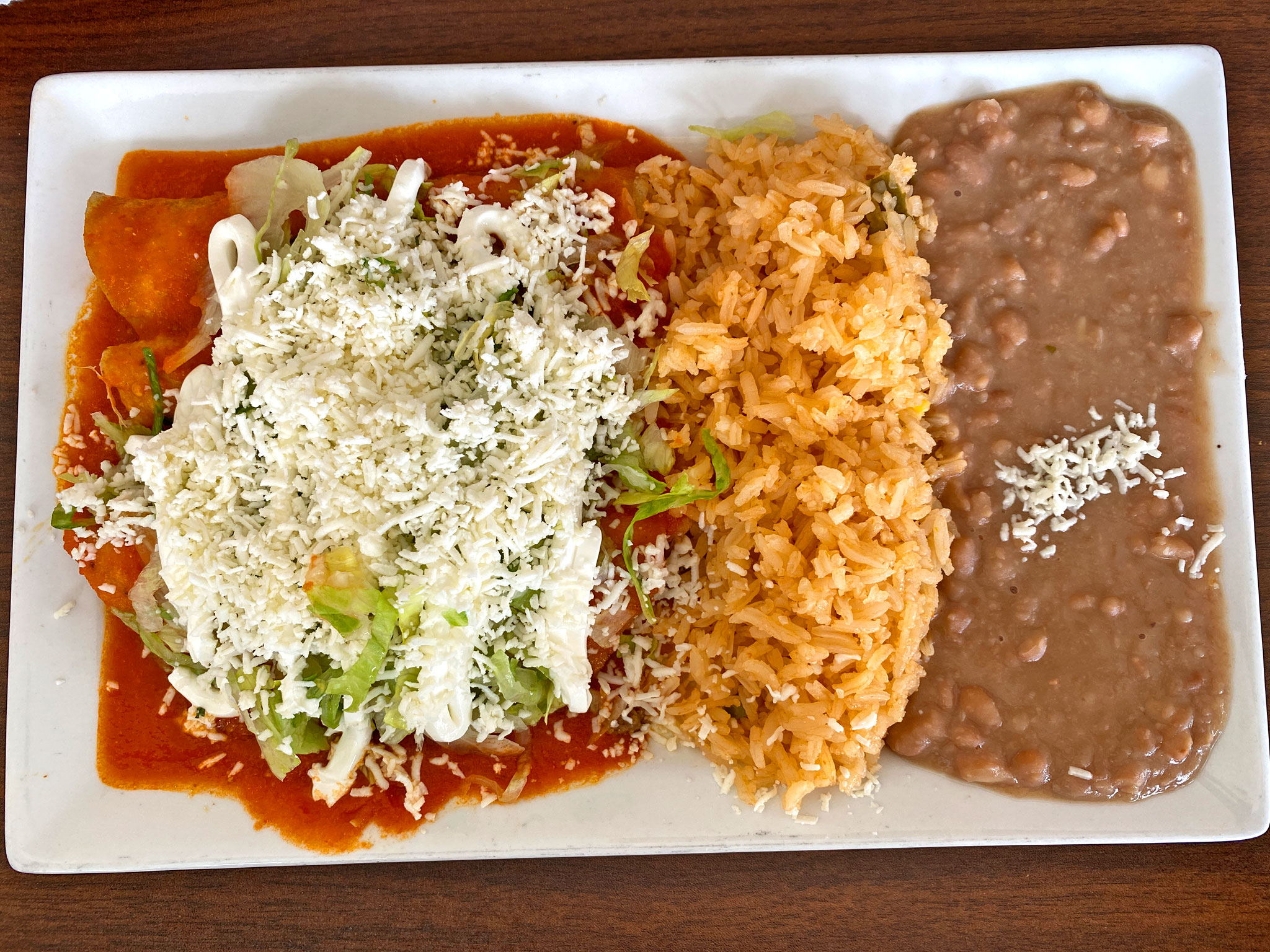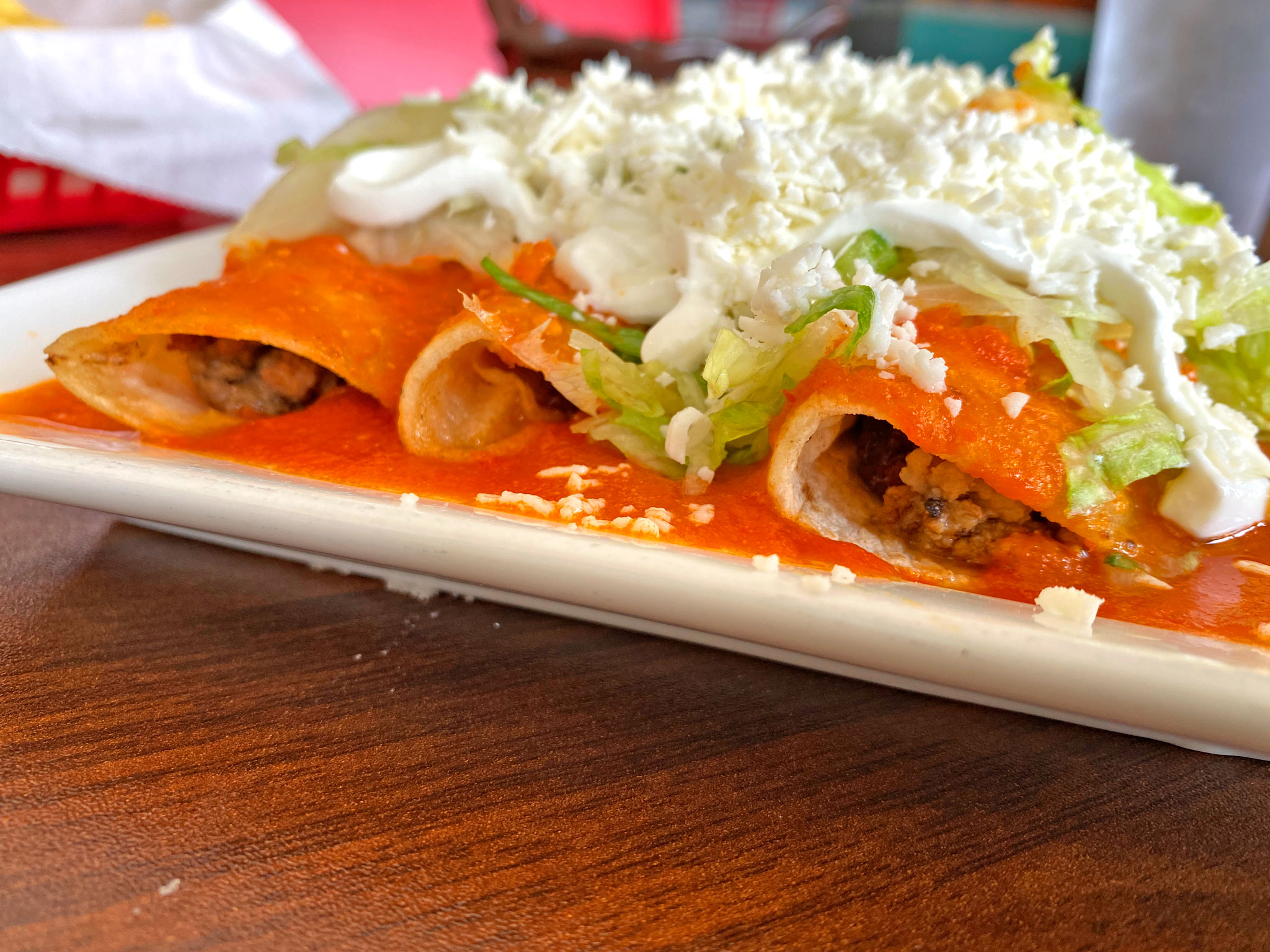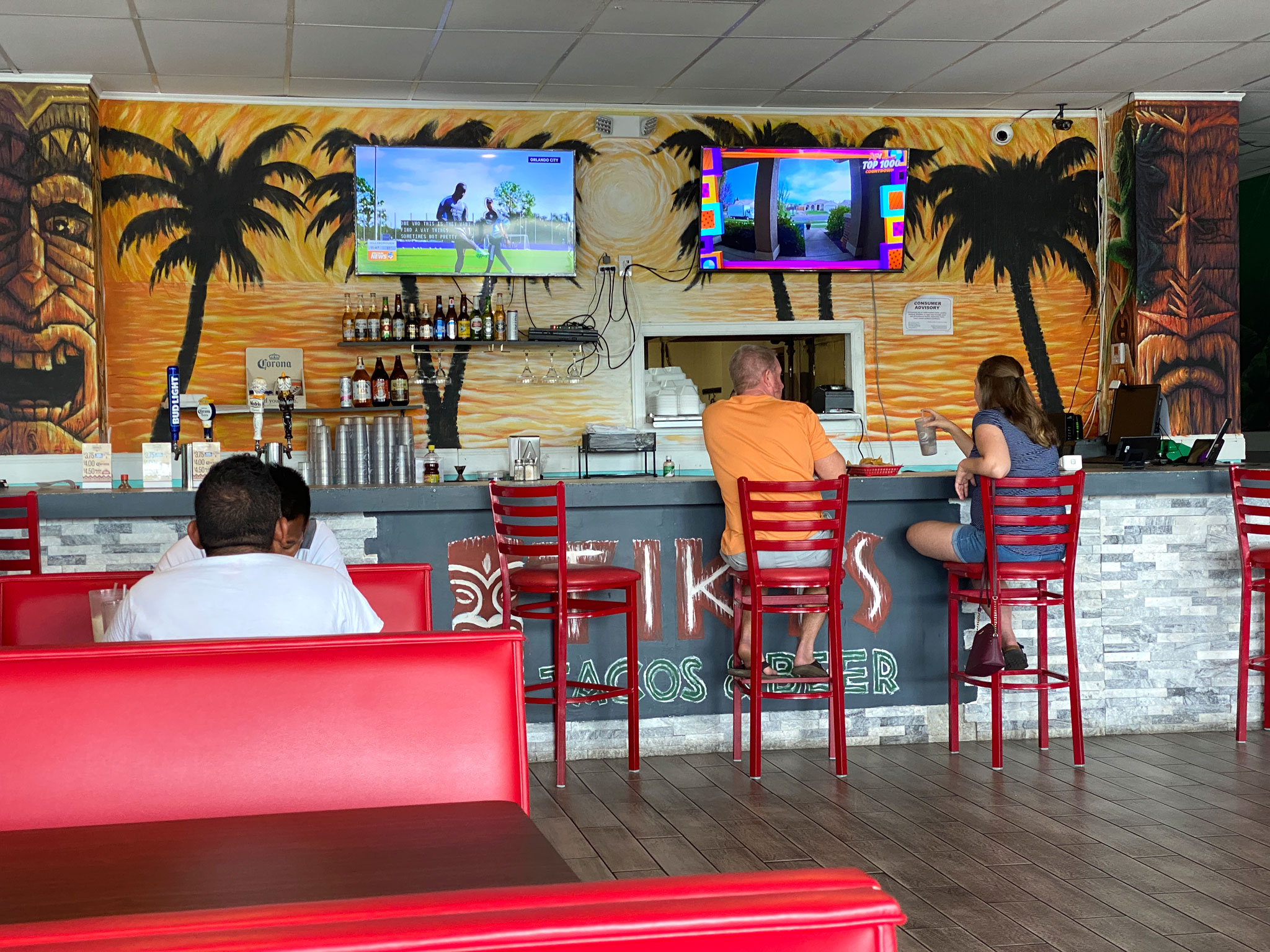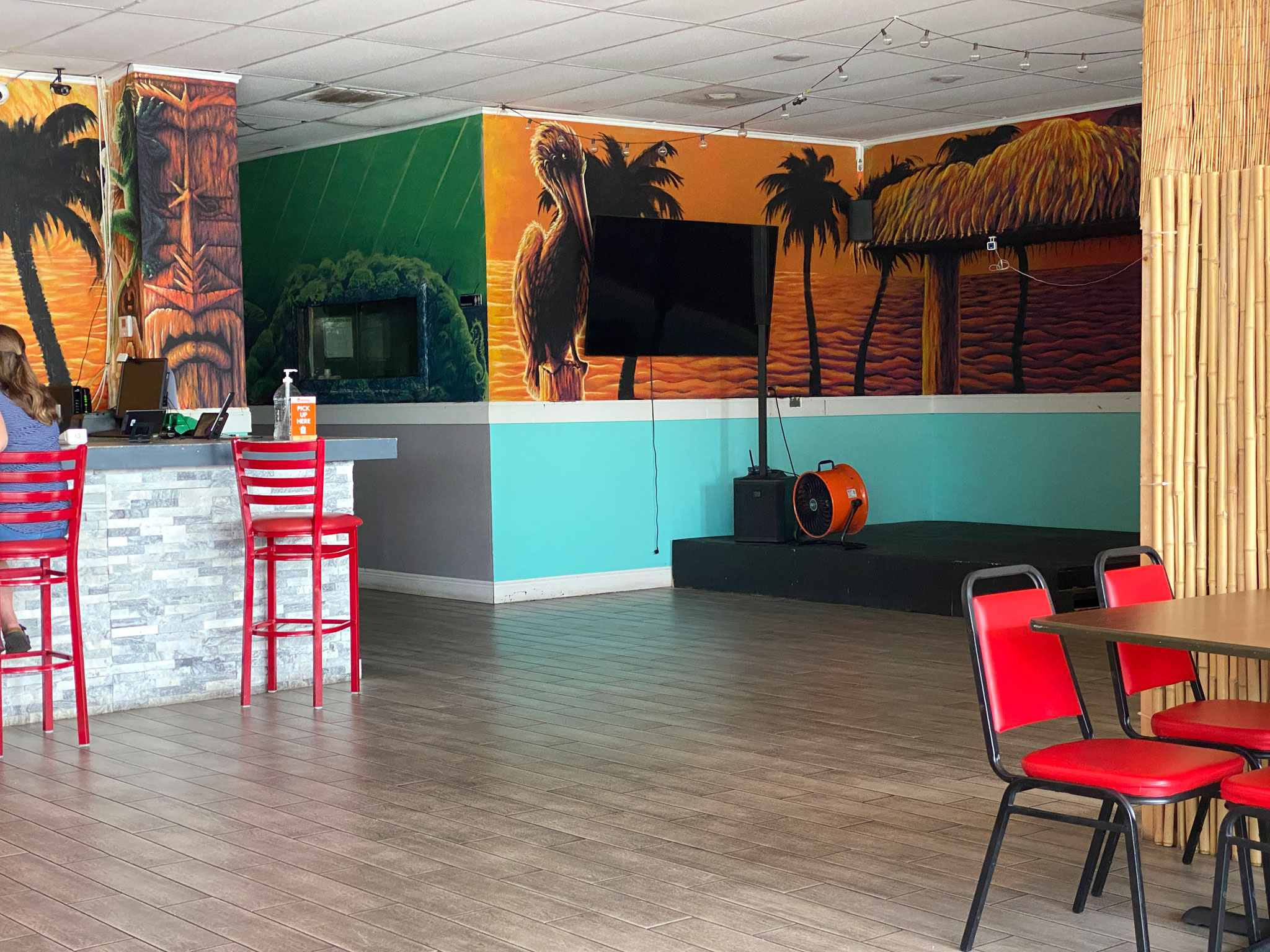 The interior has a tiki theme as that used to be what the space held. One of the signs at one entrance to the plaza still reads "Tiki", so when you see that, you're in the right place.
The service is fast and friendly, the food is really good, and it's worth the drive to Kenneth City. Alcohol is limited to beer.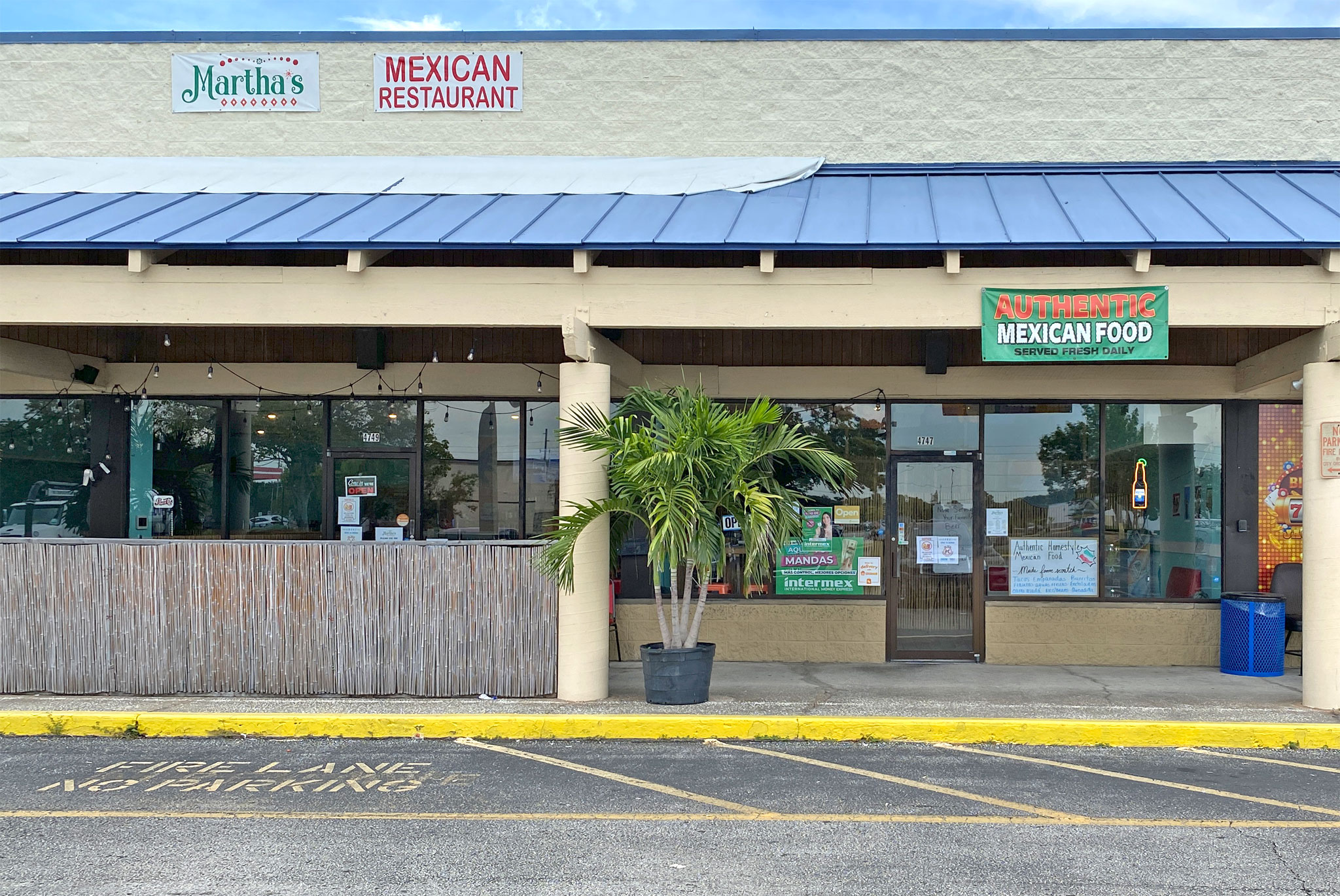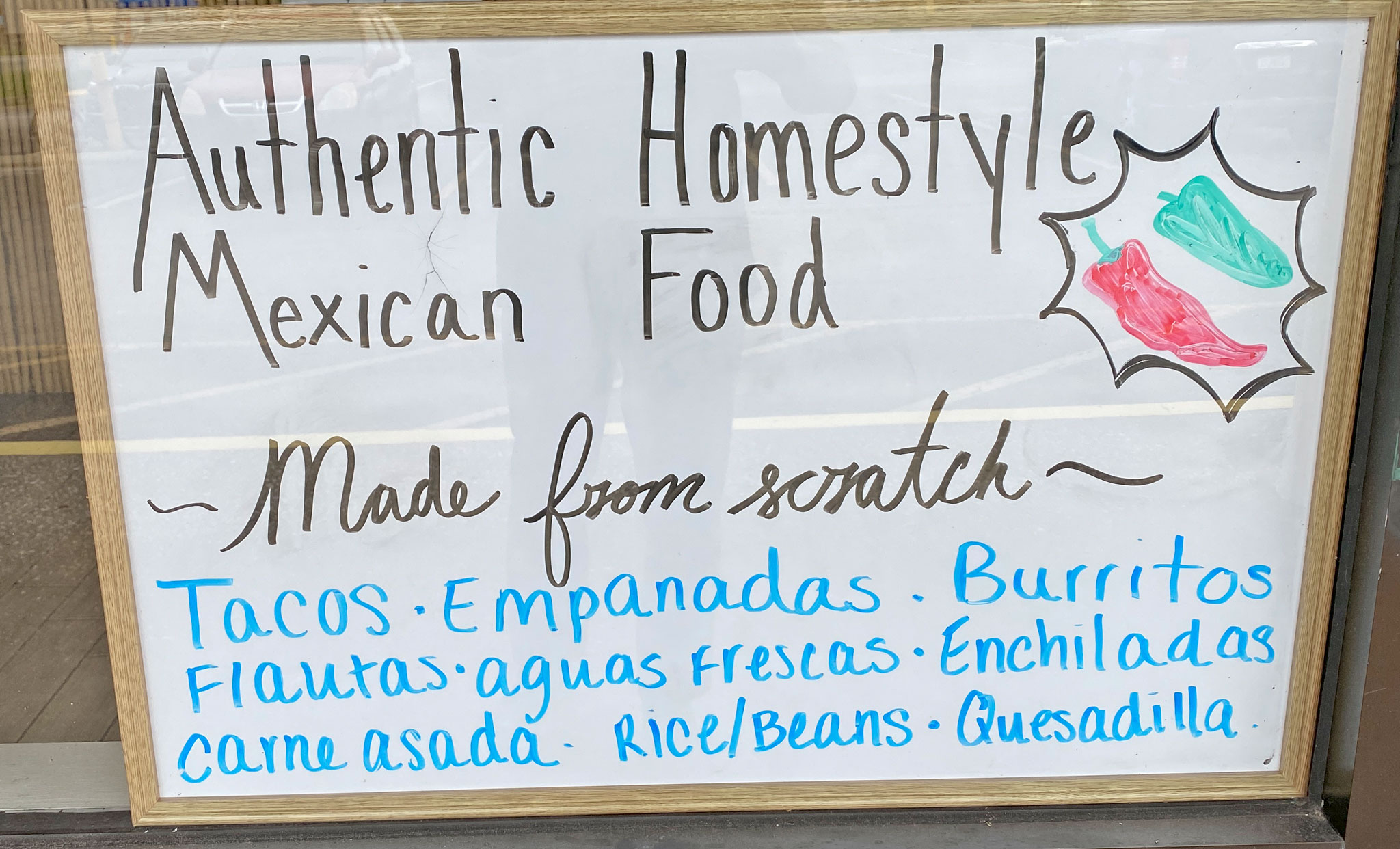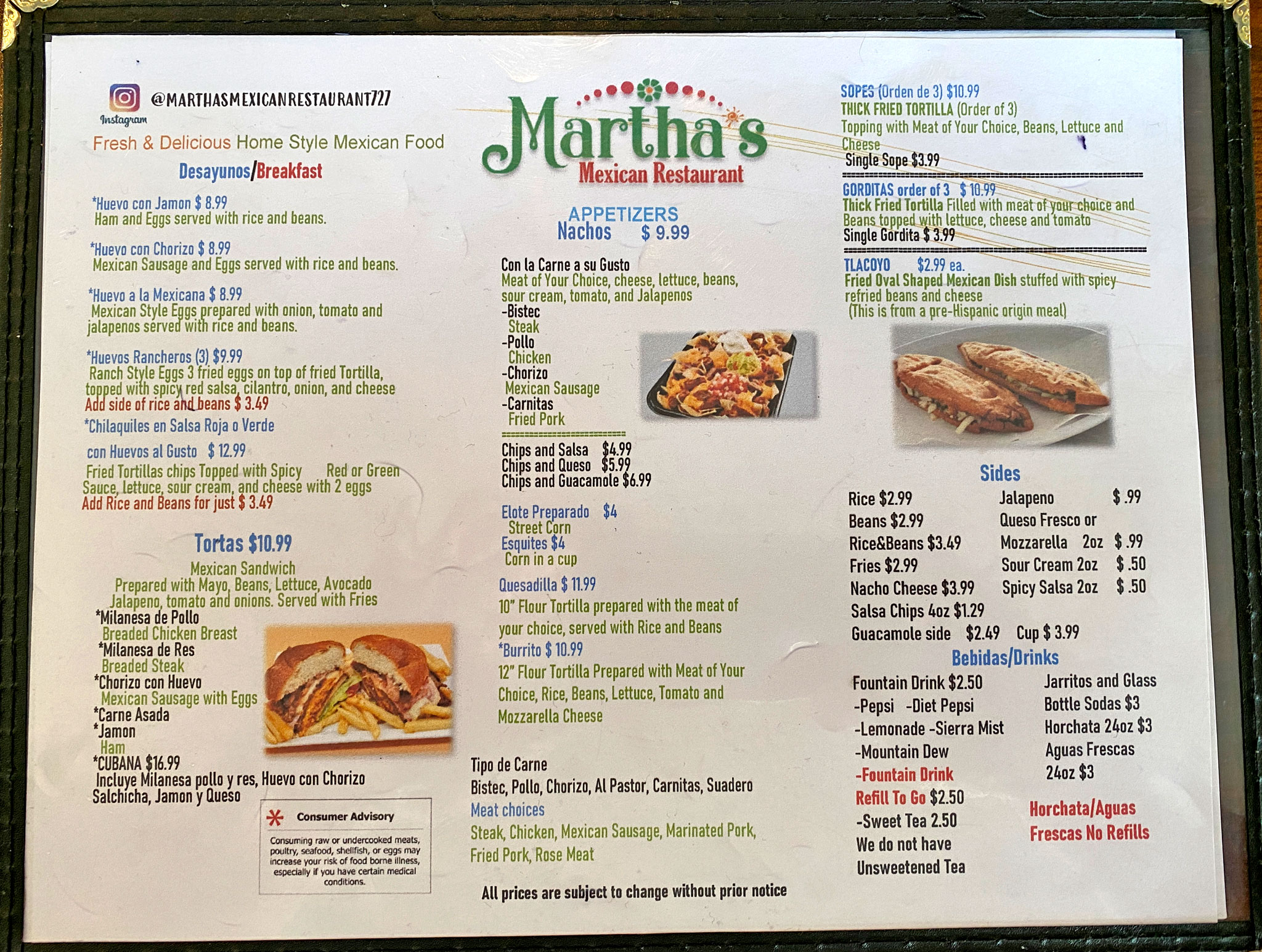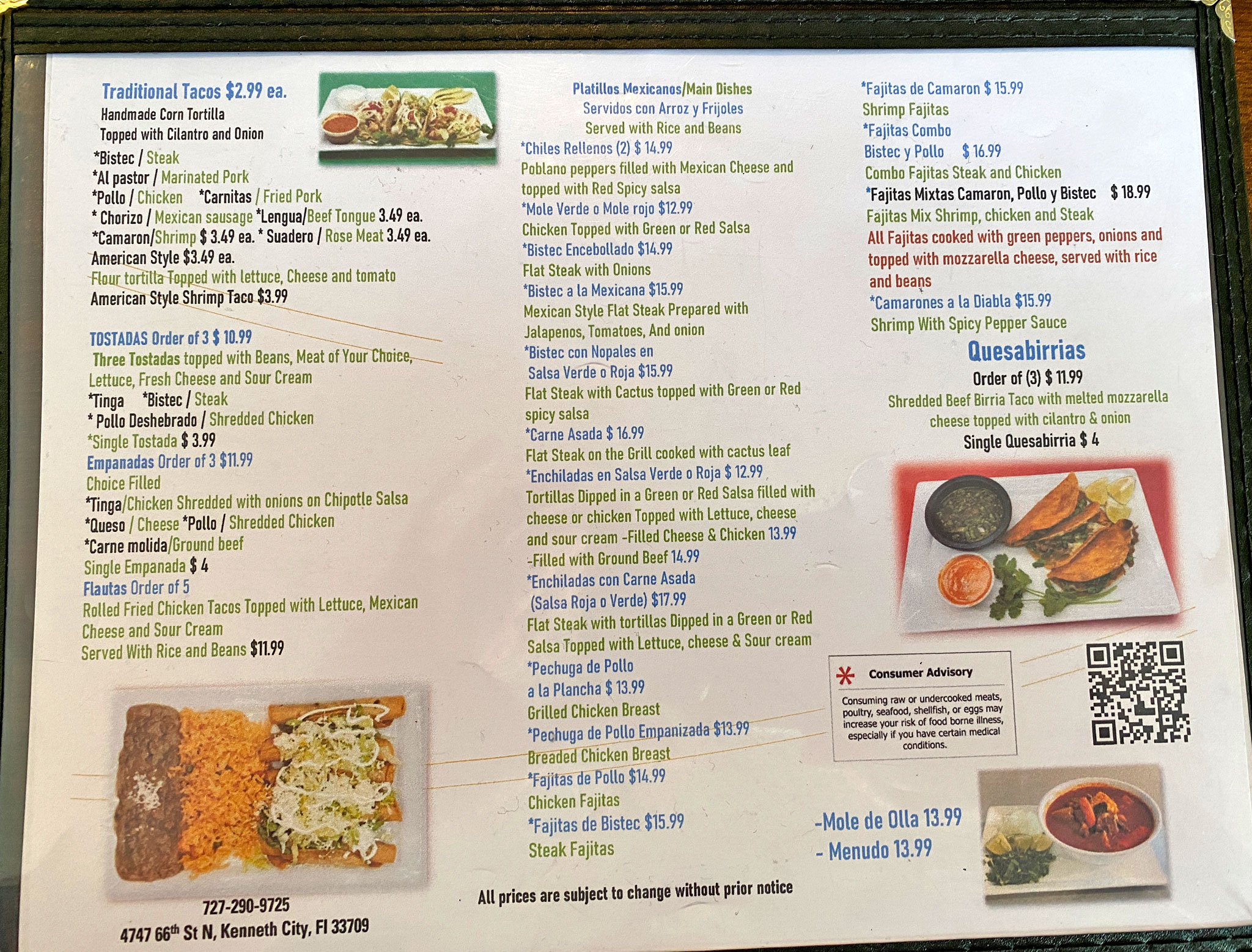 No nonsense traditional Mexican and Tex-Mex cuisine for breakfast, lunch, and dinner.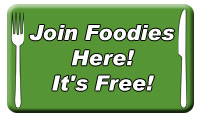 More Foodies News, Reviews & Recipes