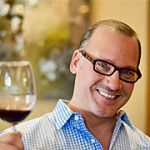 Kevin Godbee · Nov 22, 2019 · 4 min read
First things first. Knödel is pronounced "Ka-noodle", and it is a dumpling, not a noodle. They can be sweet or savory. At German Knödel, they have three choices, all of which are sweet dessert options. We'll come back to them when it's time for dessert.
German Knödel is a special place with special people, and fantastic food.
They use fresh, local, in-season ingredients, and they actually make their own sausages in-house—and you can tell!
The owner, Muntaz "Tazo" Musabegovic treats the restaurant's guests as if they were guests in his own home. He strikes up conversations with everybody, and not just about the food.
Tazo is of German descent, but he grew up in Yugoslavia. He was a supersonic jet pilot, which is memorialized in the large mural which wraps around half of the upper wall.
When things got bad during the break-up of Yugoslavia, Tazo says, "I had to get out of that killing machine." He came to New York and eventually was the owner of seven restaurants.
Later, he sold the restaurants and used the proceeds to travel the world for a year. He came to visit his daughter in St. Pete—we've heard this story so many times, from so many different people—and fell in love with the place and decided to stay.
Here is the rest of the mural. Each portion of it has a story that ties it all together. It's quite fascinating, but I'll let Tazo tell you when you go.
Why is Knödel in the name if they are only three out of 23 menu items? The original intention was to be a breakfast place with a full menu of Knödels. Unfortunately, nobody showed up, so Tazo quickly transformed the place into a lunch and dinner eatery serving the most popular German foods—Wurst and Schnitzel! Wurst is the German word for sausage, and schnitzel is pounded, breaded fried veal. There are also paninis, salads and more.
They make everything in-house except for the mustard. I mentioned the sausages already, and even the breading for the veal is a secret house recipe.
We made two visits for this review. Lori and I went for lunch in late August, and two other couples went with us for dinner last Friday—Jennifer & Jason Peterson, and St. Pete Foodies' own Abby Allen, and her fiancé, Mike Leach.
All of the food is excellent, including the Homemade French fries. This little German place is beating the Americans at their own game with these fries. They are garlic fries, and Jason noticed that they "stayed crispy throughout the entire meal".
Salads
All of the salads were fantastic. You have no idea how many times I've heard Lori say, "I've been to Greece, and I know what a real Greek salad is like..." She's quite particular when it comes to Greek salad, and this one passed the test.
Schnitzel
Fo' shizzle my schnitzel, this stuff is da' bomb!
Wurst
This place is literally a sausage fest, but not figuratively.
The only sausage we didn't try was the Weisswurst. There is also a Vegan Mushroom Sausage. As you can see, they all come with fries, and you have a choice of sauerkraut or potato salad.
People were raving about the sauerkraut, but I am more accustomed to the more sour, vinegary version that you usually find at a hot dog stand. This is more sweet, so just be prepared for that.
However, I loved the German potato salad! It is made with vinegar and no mayonnaise.
We also had cheese and charcuterie German-style on a huge pretzel.
German Knödle - The dumplings are actually made from potatoes, but you would never know. There are three choices - 1. Nutella, 2. Apple with Walnuts and Cinnamon, and 3. Raspberries with Sweet Cheese. We had Raspberries with Sweet Cheese.
The Germans definitely know sausage, and they also know beer!
Homemade German food including schnitzel, sausages, panini sandwiches and salads. Beer and wine from all over the world including German beer and wine .