St. Pete's Only Goan Indian Restaurant: Avo's Kitchen at Iberian Rooster
St. Pete's Only Goan Indian Restaurant: Avo's Kitchen at Iberian Rooster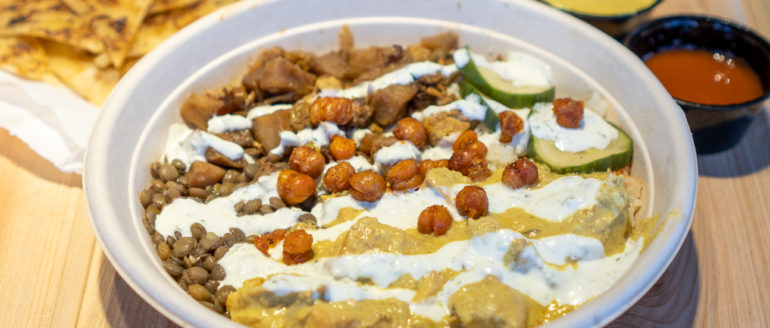 LOCATION PERMANENTLY CLOSED
If you're familiar with Goan food already, then Avo's Kitchen should be your next stop, and if you're not, then it should be your first stop. Avo's Kitchen is located inside Iberian Rooster on Central Ave, in downtown St. Pete. They are the only Goan Indian restaurant in the area, offering food that's unique and very tasty. Avo's is a fast-casual concept with dine-in, takeout and delivery.
Goan cuisine is greatly influenced by Portuguese foods and flavors which is where Avo's Kitchen rooted from. "Avo" is the Portuguese word for grandmother, so it's like calling it "Grandma's Kitchen". The owner of Avo's, Russell Andrade's grandmother had her own restaurant for 15 years, and these are her recipes. She actually helped train the kitchen staff on how to make the food.
The ambiance at Iberian Rooster is modern with a rustic twist. Once you walk in you'll notice the beautiful open space, with Avo's Kitchen to your left, plenty of seating all around and a lovely bar to the right.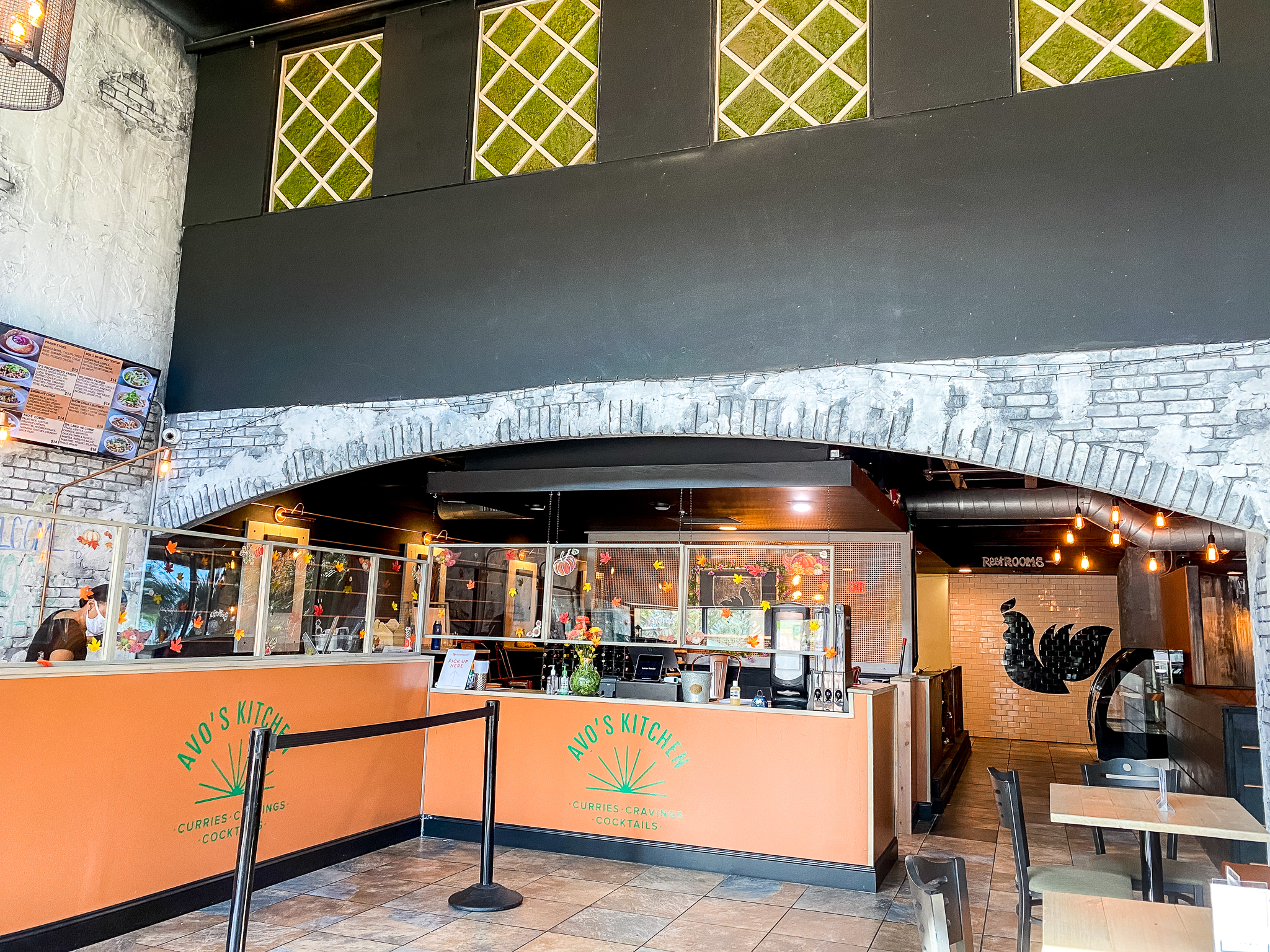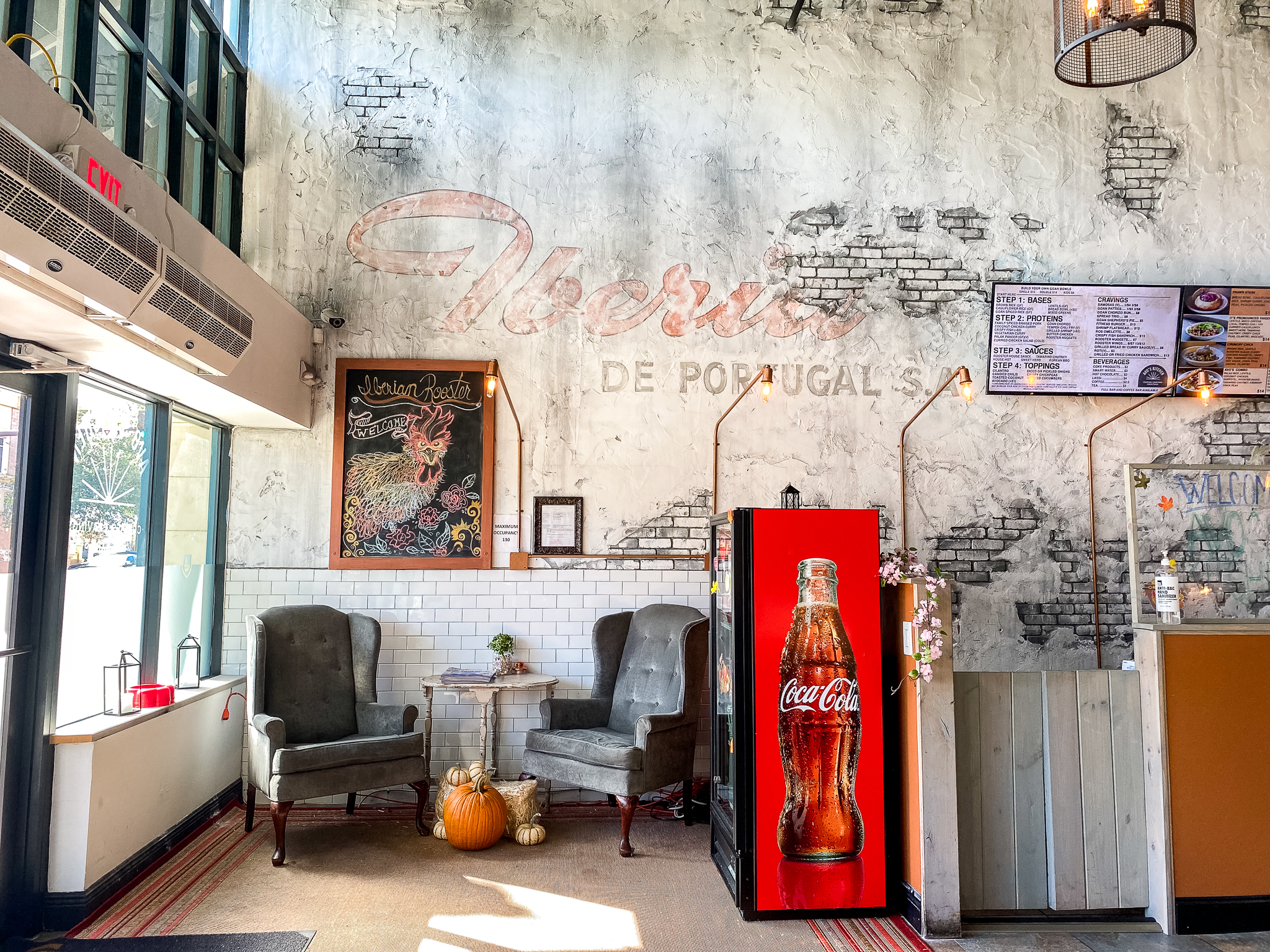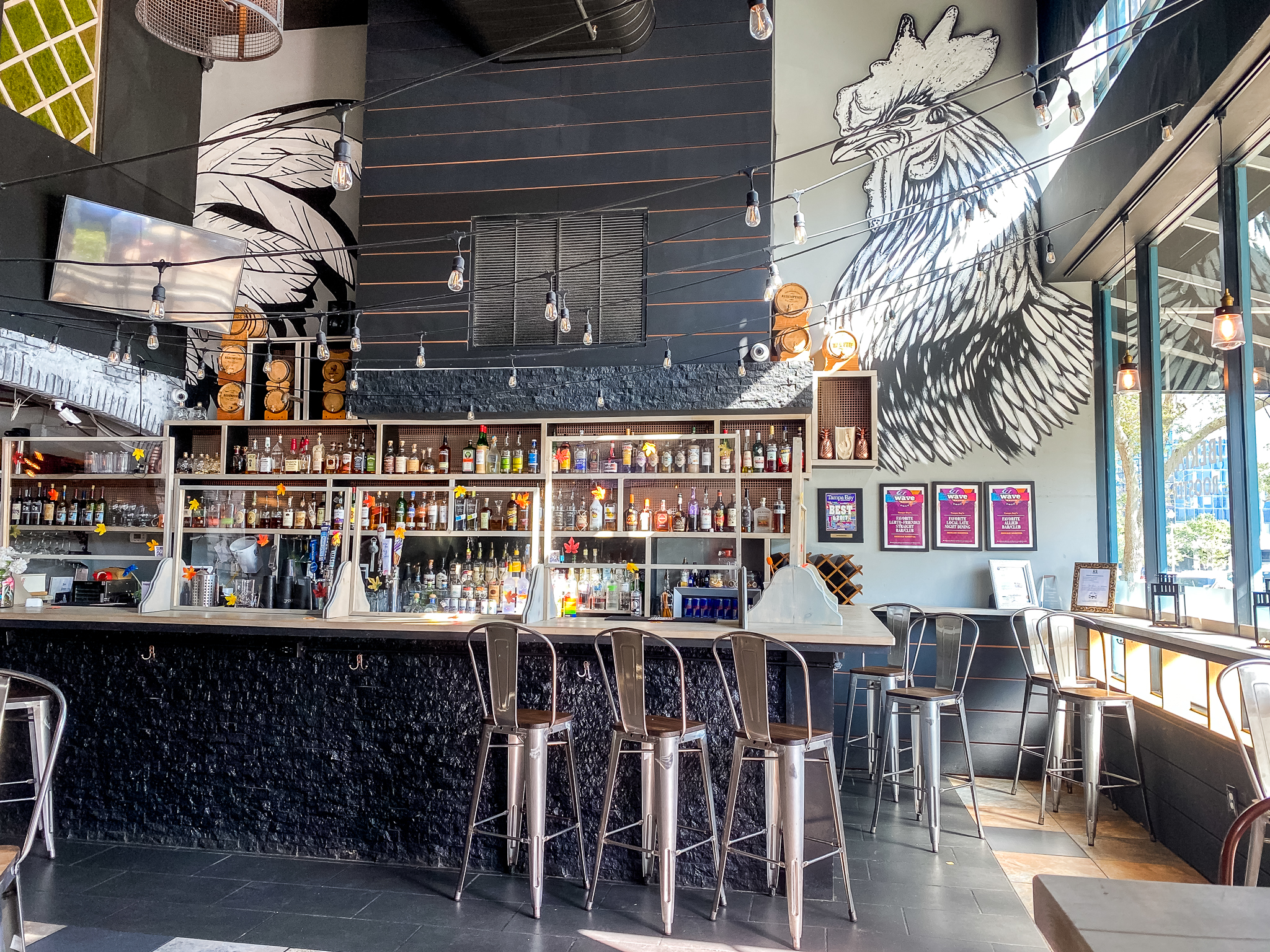 The food menu is very unique with lavish Goan fare, which was something new for me. They offer, what they call, Cravings (like appetizers), Build Your Own Goan Bowls, Chef's Goan Bowls, Sandwiches, drinks and more. The dishes burst with flavors from fiery to sweet and they are all very comforting.
I started with a few of the items off of the Cravings menu, and highly recommend all of them to introduce yourself to the cuisine.
I sadly forgot to take a picture of the Rooster Nuggs, which were my absolute favorite. Trust me, these need to be your first appetizer order. They are buttermilk-pickle brined chicken breast nuggets, fried to a crisp. You can dunk them in a variety of sauces like the Rooster Sauce (Creamy Cilantro Jalapeño), Tamarind Chutney, Sweet Herb, Gochujang or Hot Sauce. The crunchiness of the outside and the juicy chicken on the inside was incredible. I dunked them in the Tamarind Chutney which was sweet with a little kick.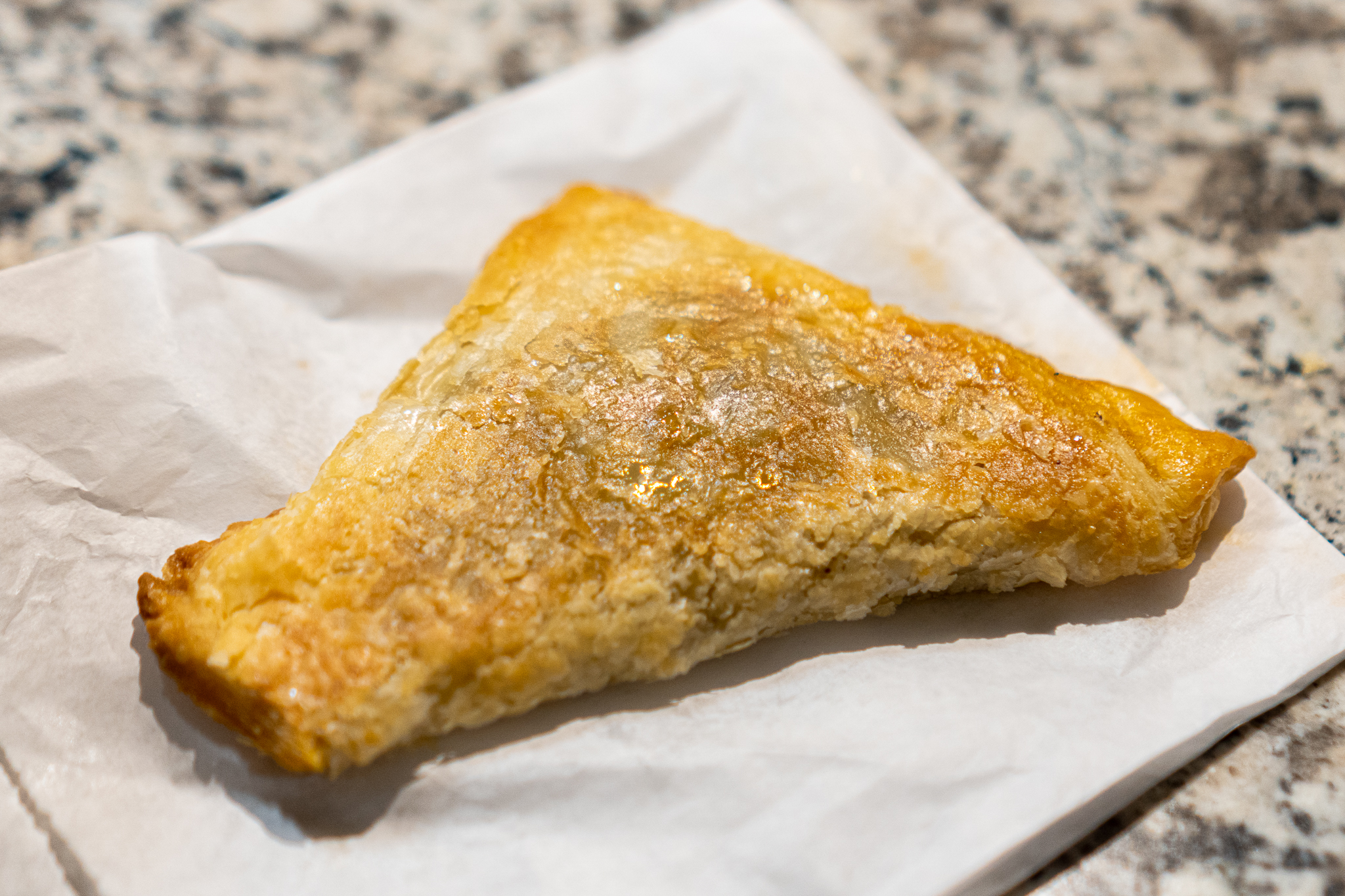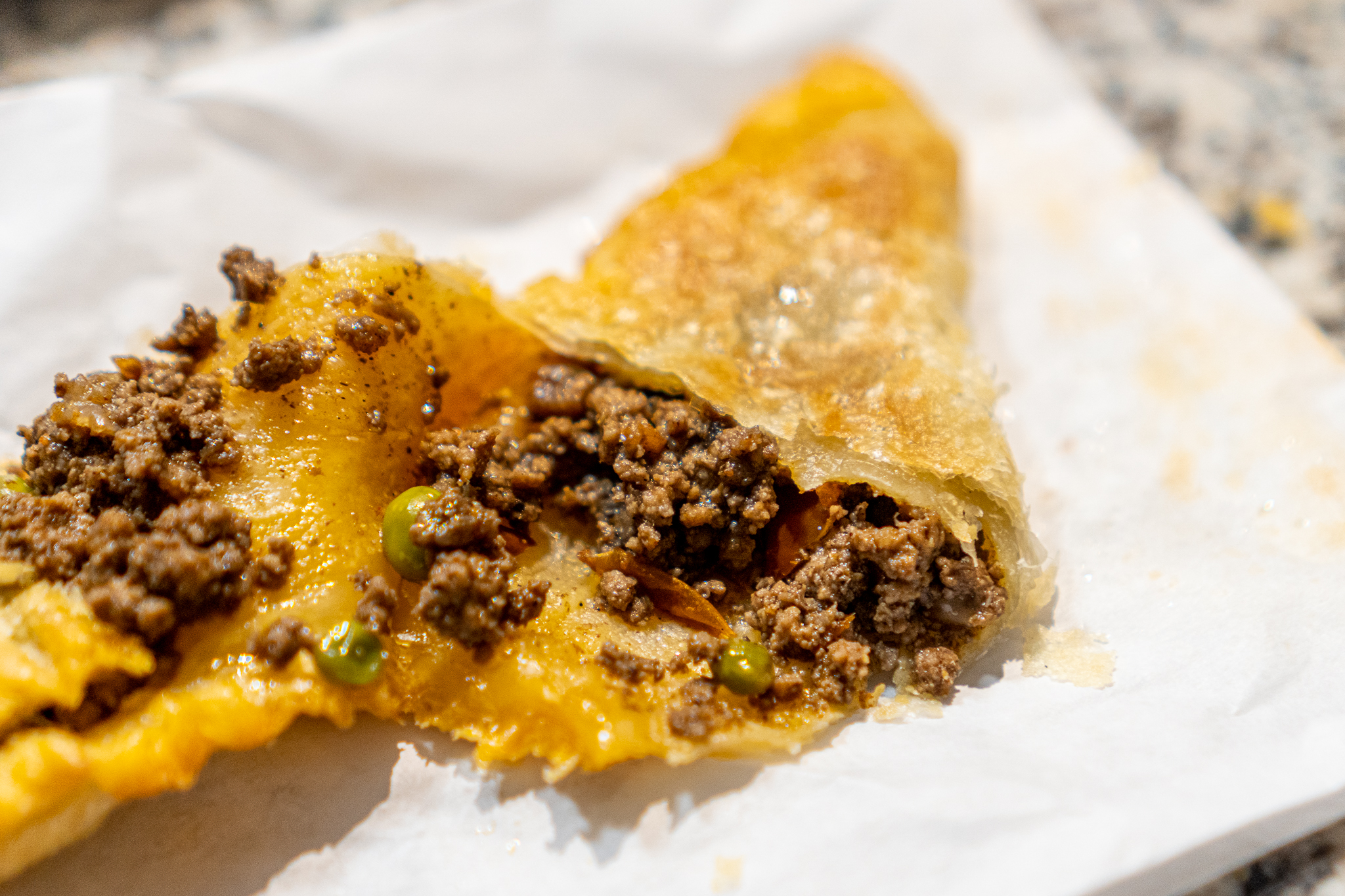 The Goan Patty is a light and flaky pastry, packed with beef and peas. The filling is seasoned very well for just a few ingredients. This is a great snack-like appetizer for something light to hold you over until your main dish arrives.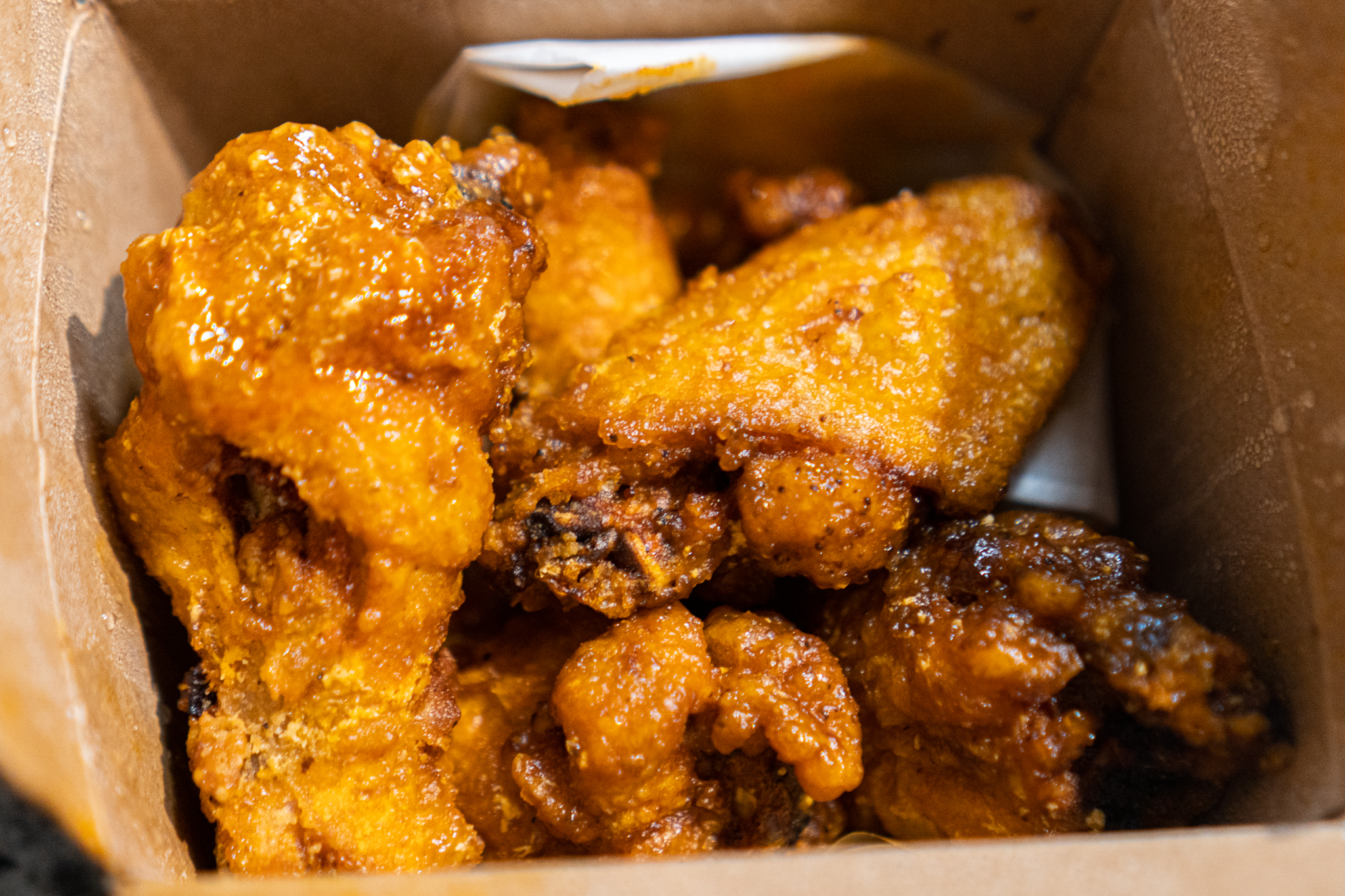 The Rooster Wings were outstanding. You can order them Plain, Gochujang, Herb Sauce, Goan Hot or Mild. I went with mild, as I typically do with wings, and they were incredibly tasty with a slight kick to them. I loved the crunch and glaze on the outside especially, and how juicy the chicken meat was on the inside. Knowing that these mild wings were stellar, I can't wait to try the other options on my next visit.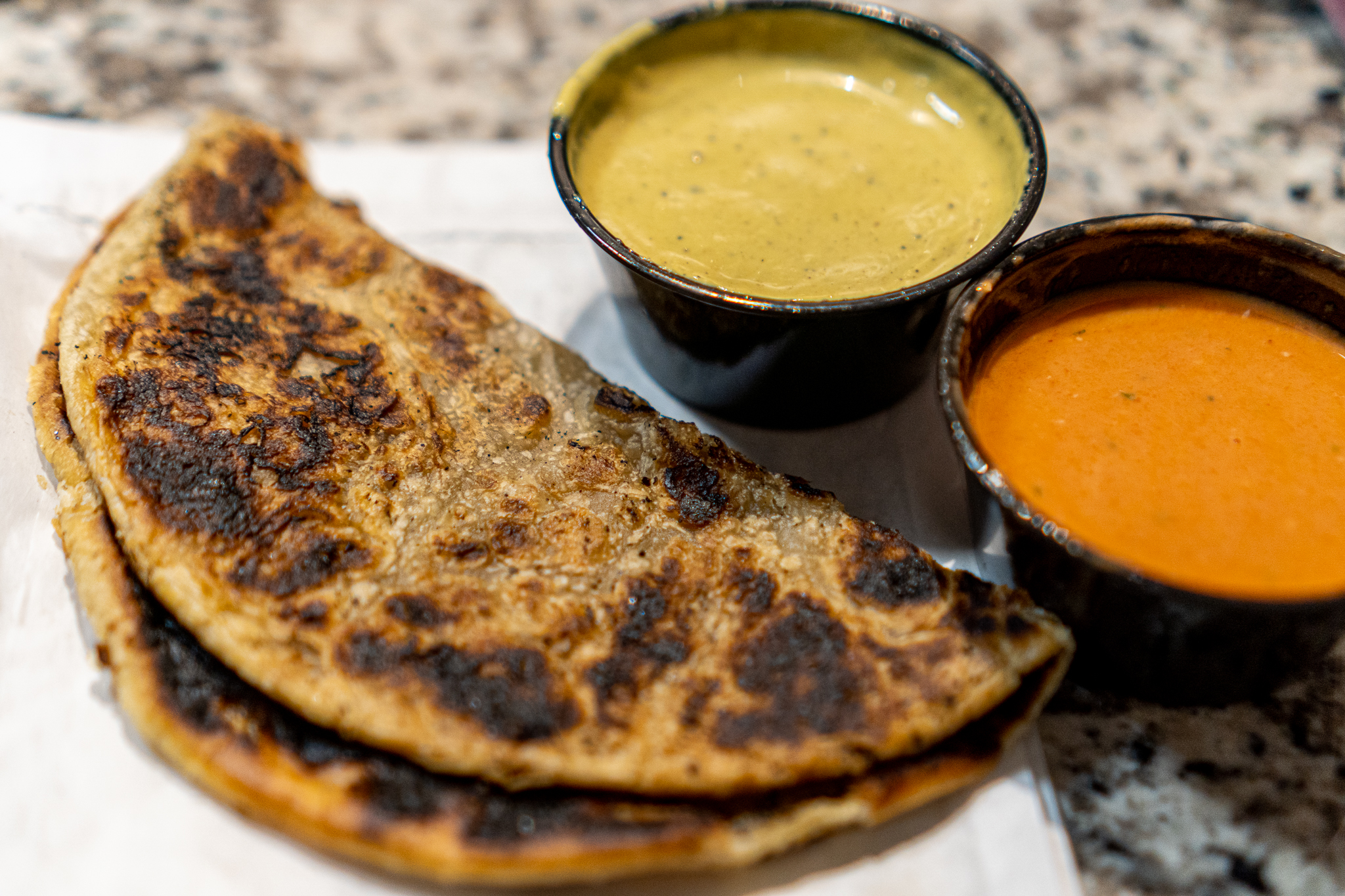 The Grilled Bread and Curry Sauce was another light appetizer on the Cravings menu. I'd compare the bread to roti, with a flakey outside and soft inside, like a tortilla but more lavish. I wasn't crazy about the browning outside on this one as it tasted a little burnt, but the sauces surely helped elevate the taste. The curry sauce was sweet and creamy, which I personally loved the most. I also dipped the bread in the Gochujang sauce, which was spicier.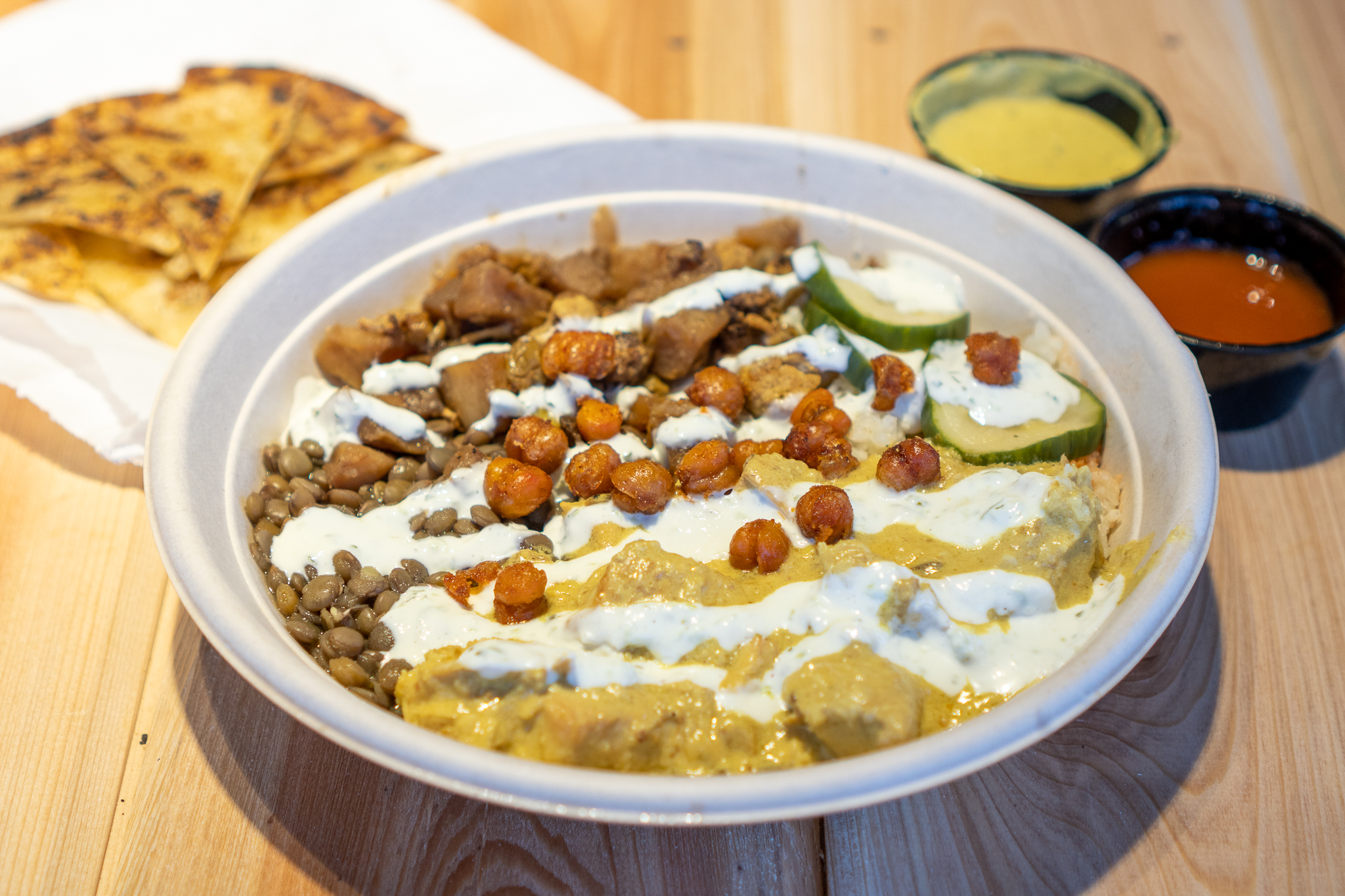 To be honest, the menu had some items I wasn't really familiar with, so I decided to try a handful of items that sounded good to me in my own Build Your Own Goan Bowl. Every single bite of my Goan bowl was deliciously fresh and unique. I've never had anything like it before as there were so many flavors dancing around my mouth, plus a variety of textures that kept it exciting and interesting. My bowl consisted of lentils and riced cauliflower as the base, coconut curry chicken and curried cauliflower & potatoes for the mains, pickled cucumbers and crunchy spiced chickpeas for the toppings and rooster sauce and curry sauce on the side. My favorite things in the bowl were the coconut curry chicken and crunchy spiced chickpeas. They were both prepared perfectly with great seasonings and I was craving them once they were both gone.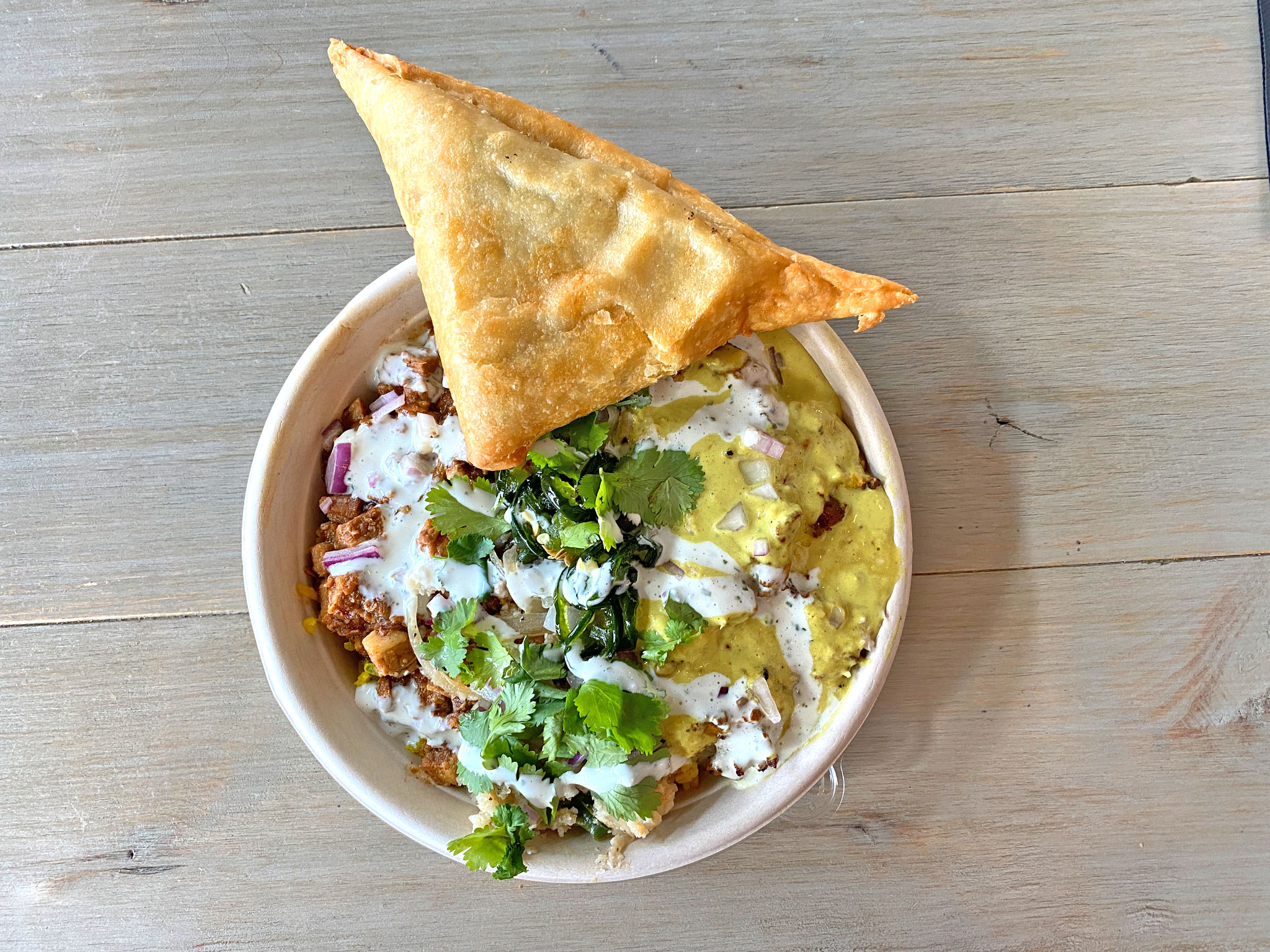 Kevin had lunch at Avo's and ordered the Oh Lawd He Comin' Goan Bowl. This is one of the Chef's Choice Bowls with palau, lentils, curry chicken, sorpotel, cauliflower & potato, one samosa, rooster sauce, tamarind, yogurt, cilantro, chilis and onion. Kevin said, "The dish had many of the Indian spices and flavors that you are used to, along with added high notes, and tartness from the vinegar, and the yogurt. The palau is a yellow Indian rice with cumin, cardamom, cloves and turmeric. The chicken has a delicious yellow curry. In addition to the sweet heat from the Kashmiri chilis, there were also candied jalapeños as a topping. The cauliflower and potatoes are heavily seasoned with fresh herbs and spices, and roasted with vinegar. They are flavorful, and offer a contrasting soft mouthfeel. The rooster sauce has a Greek yogurt base, with cilantro, garlic, and lime. Overall the dish is complex and bursting with layered flavors. The portion is huge, plus it comes with a large samosa as well. For lunch, two people could easily split this and be full."
In this thriving foodie town, Avo's Kitchen brings the first Goan restaurant to the area with a menu that is flavorful and exciting in many ways. I can't wait to continue trying more items on their menu!
A hip cafe that brings Goan Indian street eats to downtown St. Pete.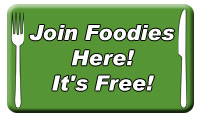 More Foodies News, Reviews & Recipes