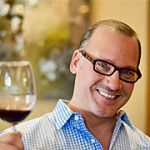 Kevin Godbee · Nov 17, 2017 · 3 min read
The much anticipated opening of the new Red Mesa spaces is finally here! Red Mesa Cantina opened in the historic McNulty firehouse in early 2009 on the ground floor. The second and third floors were occupied by the Push Ultra Lounge night club until Red Mesa took over the rest of the building last March.
We previewed these wonderful spaces last night, and now you can too. The ambiance is fabulous, and the food and drink is top-notch. There are actually three distinct new spaces in addition to the original Red Mesa Cantina.
La Florida is the event space that can house weddings (or any other event) of up to 150 people. They are still finishing this one, but already booking parties for December. Everything else is open now.
Cantinita, (little cantina) is located on the second floor. It is an open air bar with delicious small plates of Asian, Mexican, and other cuisines. There's a spectacular view of the Cantina courtyard and fountain, along with views of the city in all directions except south.
Cantinita has it's own exclusive new kitchen and menu. Chef Chris Fernandez is one of the most talented chefs in St. Pete. He is Mexican, and of course makes amazing Mexican food, but he also does such a fantastic job of executing other cuisines, that I think he can be made an honorary Korean, Peruvian, and even Italian.
We had our favorite drink (outside of Margaritas), El Bombero - Hornitos reposado tequila, Campari, jalapeño, fresh lime juice, grapefruit soda, salt rim. It is crisp and refreshing. We immensely enjoyed three small plates here.
Korean BBQ Ribs with scallions and sesame seeds. Asian Pork Meatballs with hoisin glaze and sesame seeds, and Chicken Chicharrones to die for! Try them with and without the Red Mesa Roja hot sauce for two different flavor sensations.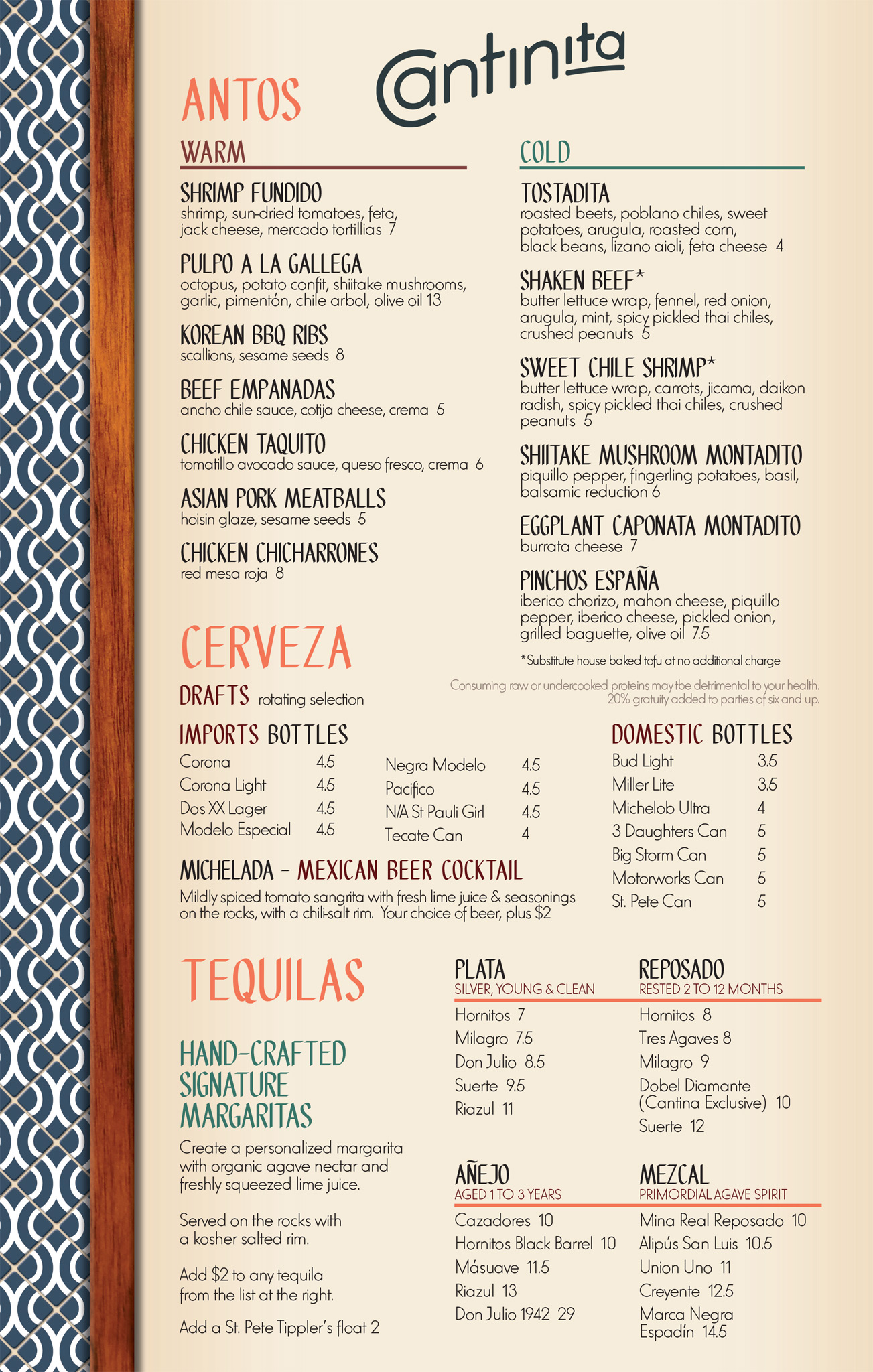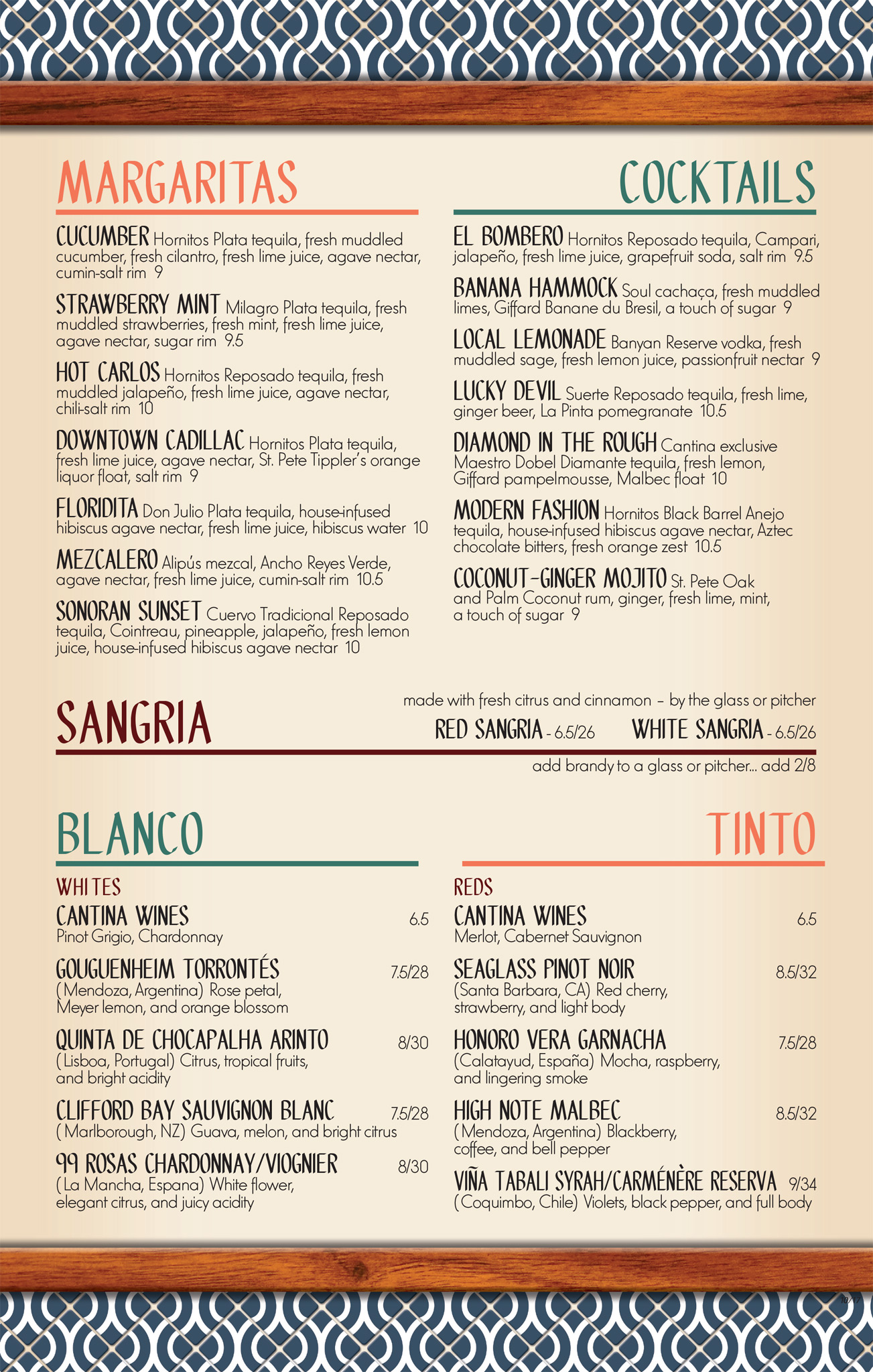 Next, we went to the rooftop space named DeSanto, which also has its own kitchen and menu. Cantinita has both hot and cold plates. DeSanto is cold plates only, and for patrons 21-years and up.
This is a great time of year to enjoy the rooftop for great sunsets, and then the city lights. Check the weather this week as you might need a light jacket or sweater.
We had three more items and drinks at DeSanto as well.
Tuna Nikkei – thinly sliced ahi tuna, aji panca chile sauce, pickled onions, scallions, watermelon radish, nori, and avocado. I liked it, but Lori thought the sauce was too hearty for the lighter tuna.
The Pinchos España was quite tasty. It has Iberico chorizo, mahon cheese, piquillo pepper, iberico cheese, pickled onion, grilled baguette, and olive oil.
Our favorite was the Eggplant Caponata Montadito on crispy bread with burrata cheese. It was the first time Lori ever tried Caponata and she loved it. I've had it many times from some of the best places, and this was some of the best Caponata I've ever had.
I had the Pistol Pete drink, which I enjoyed. It is a little bit bitter, which I like. Lori had the Floridita. You can see all of the drinks below.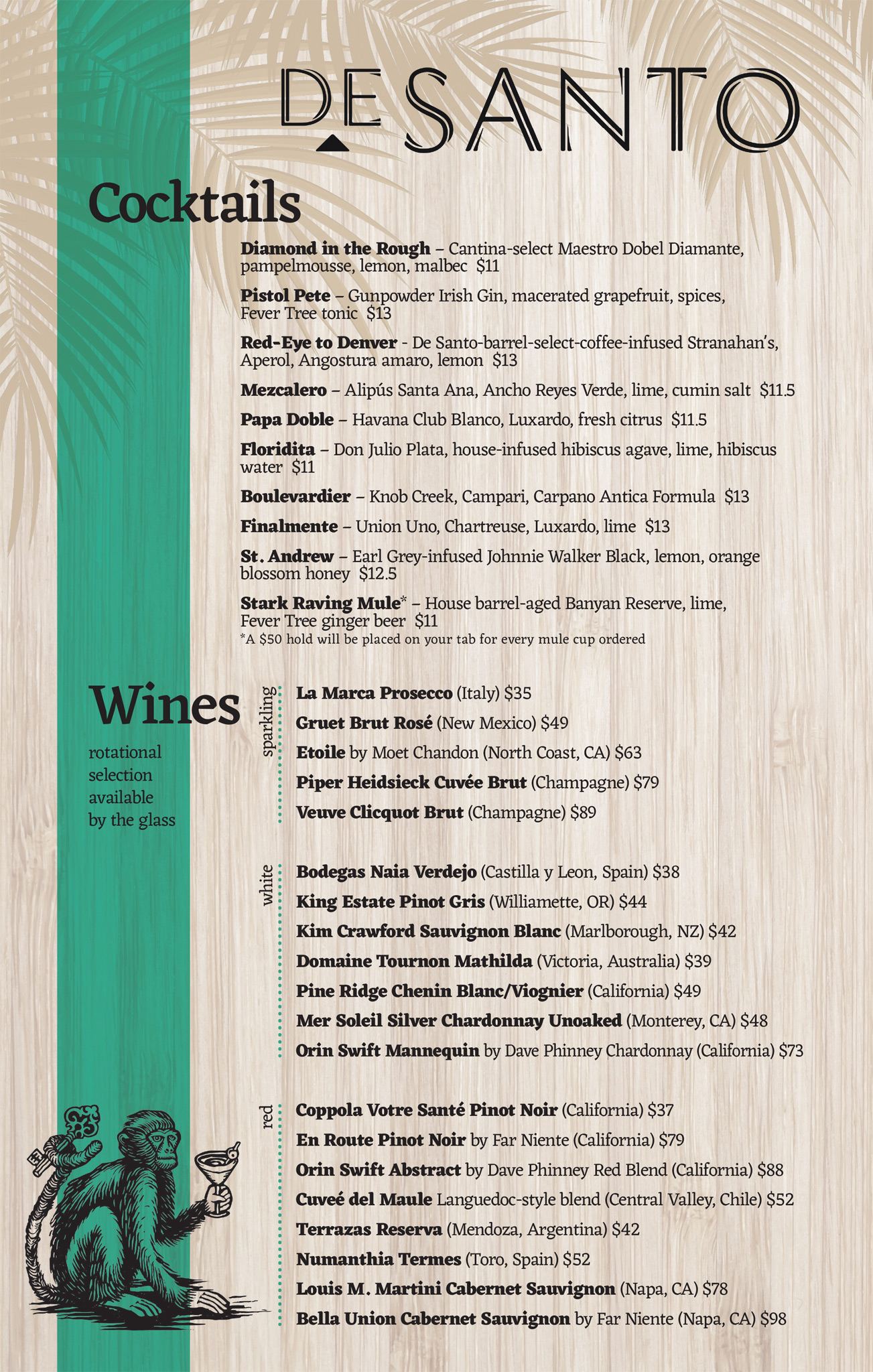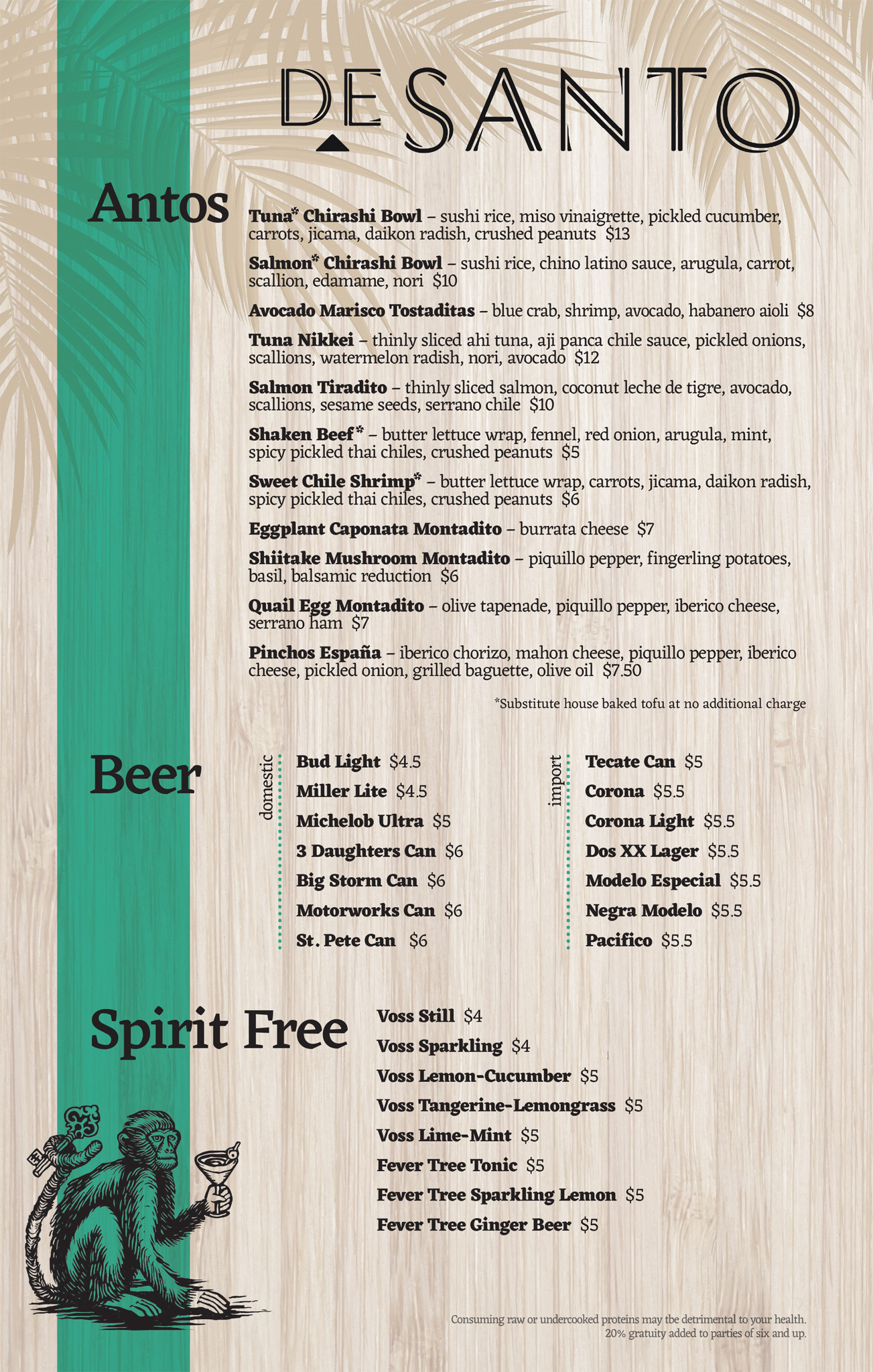 Both Cantinita and DeSanto open at 5pm. Closing time isn't strictly finalized yet, but will likely mirror Cantina, and may vary with the season. Go be some of the first to check it out, and tell them that St. Pete Foodies sent you!
2nd Floor Bar and small plates, & rooftop bar and small plates. 21+ on the rooftop