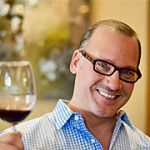 Kevin Godbee · Mar 1, 2017 · 1 min read
UPDATE: Here's the first look at the new spaces.
Push Ultra Lounge, one of Downtown St. Petersburg's premiere upscale night club is ending its 10-year party at the end of this month.
Red Mesa Cantina, Push's ground floor neighbor in the same building, will take over the two floor 12,000 square foot space at the end of March.
Located on the corner of 3rd Street South & 2nd Avenue South (at 128 3rd St S, St. Petersburg, FL 33701), the historic early 1900s building was St. Petersburg's first fire house, McNulty Station. It was named after John T. McNulty who became fire chief in 1913.
Push Ultra Lounge opened in 2007, and changed ownership in 2014.
Red Mesa Cantina opened in 2009, and is expected to open their new space in August or September 2017 depending on how the renovations go.
Push currently has an indoor dance floor, outdoor covered patio, and a rooftop deck overlooking the city—plenty for Red Mesa to work with.
When St. Petersburg Foodies spoke to Red Mesa Cantina's General Manager, Andy Jay, he said that "the upstairs area will become 'Red Mesa Events', a banquet and catering facility with a state-of-the art kitchen for serving up the most exquisite dishes and sumptuous drinks for private events such as wedding receptions, birthday parties, corporate events, conferences and more".
The renovation will be extensive but will not interfere with normal restaurant operations on the ground floor. The build-out will take 4-6 months and when completed will be the preeminent location for the most memorable events in the city.
We look forward to seeing Red Mesa Cantina's expansion take shape.
See our recent piece on Red Mesa Cantina here.
(Photo by Barry Lively)
A MODERN MEXICAN TAQUERIA - Upscale decor and a celebratory vibe abound in the main Dining Room. Cool evenings and lazy weekend brunches in our garden courtyard. Fast paced weekday lunch great for office parties and entertaining clients.
TWO FULL BARS Relax inside for a handcrafted cocktail or venture outside to the lucha bar. Largest tequila and mezcal selection in the Southern USA.