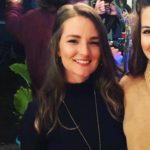 Lindsey Harris · Nov 21, 2019 · 3 min read
Sam hasn't owned a restaurant in nearly 15 years, and the only restaurant he's previously owned was a small Chinese restaurant in Minnesota. With a dream and his wife, Sam headed to the Sunshine City of St. Petersburg, snagged one of the best sushi chefs in the area and opened Sam's Sushi.
Sam's Sushi is located within the bustling Shoppes at Park Place in Pinellas Park, directly next to the movie theater. Once you step inside Sam's you'll notice it is a very casual, friendly atmosphere with an open kitchen and comfortable red booths.
I arrived a few minutes before my guests (Kevin & Lori) and was informed that I made it in time for happy hour featuring buy one get one free beer, wine, & sake. I decided to start with a Kirin Ichiban and peruse the menu while I waited.
Once Kevin and Lori arrived it was time to get in to the good stuff. The menu includes appetizers, salads, à la carte sushi and sashimi, makimono rolls, specialty rolls, and entrées. In addition, they have a small lunch menu with sushi, sashimi, and bento box specials.
We decided to start off with the Hamachi Kama, at the recommendation of Chef Nini, miso soup, edamame, and a cucumber salad. The Hamachi Kama is a grilled bone-in yellowtail collar served with ponzu sauce and Chef's signature hot sauce, a common addition throughout the meal. The fish was flaky, salty (but not too salty), and paired perfectly with both the hot sauce and ponzu. Chef Nini's signature hot sauce is a savory, peppery hot sauce that is not to be taken lightly… better yet, use it lightly.
While the miso soup, edamame, and cucumber salad seem like very basic items to order at a sushi restaurant, they were all done perfectly. The Miso Soup had a depth of flavor I have very rarely had in a miso soup. The edamame was cooked and salted just right. And the cucumber salad was balanced with citrus and a bit of nuttiness from the sesame seeds.
Focusing on the specialty rolls for dinner, we went with the Out of Control Roll, Tiger Roll, Valentine Roll, and Chef Nini surprised us with the unforgettable Lobster Roll. The Out of Control Roll and the Tiger Roll were both full of flavor. While the Tiger Roll was slightly sweet topped with a mango salsa, the Out of Control Roll was salty, savory and a bit spicy. The Valentine Roll was beautifully presented with the sushi pieces placed in hearts and red hearts drawn out in Chef's signature hot sauce.
The grand finale was the Lobster Roll. I almost wish we had been presented this first, as we were already feeling like we were going to have to be rolled (pun intended) out of there… it's nearly large enough to feed the population of downtown St. Pete. Served half in a martini glass and half on a plate the Lobster Roll is a two-in-one roll. The roll served on the plate is tempura Maine lobster, avocado, krab, mixed greens, cucumber, and topped with eel sauce and spicy mayo. The roll served in the martini glass was a simple tempura fried Maine lobster tail roll topped with eel sauce and spicy mayo. While both rolls were delicious, the simple Maine lobster tail roll was my favorite because you could taste the true sweet and juicy flavor of the lobster.
The Lobster Roll itself has me wanting to come back - but the classic, fresh flavors makes me want to stay. Sam's Sushi is the best of both worlds bringing together high-end sushi in a casual, friendly atmosphere.
Great Sushi in a Casual Restaurant in Pinellas Park