Alésia Restaurant Showcases French and Vietnamese Fare in St. Pete FL
Alésia Restaurant Showcases French and Vietnamese Fare in St. Pete FL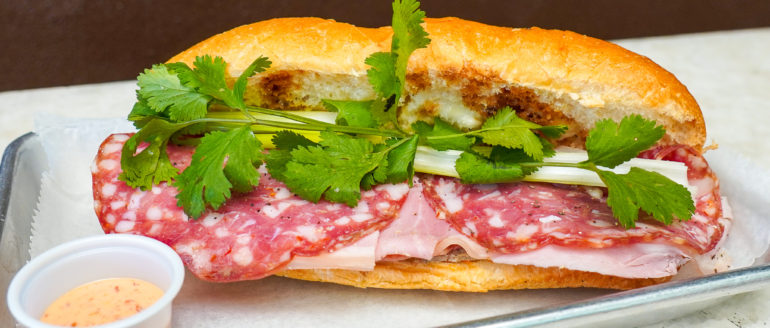 Alésia Restaurant is a quaint hidden gem on Central Avenue serving strikingly good French-Vietnamese fare, wondrous wines and let's not forget about the dessert. From the moment you arrive, your eyes will be drawn to the twinkling and shining lights in the outdoor patio. If you're anything like me, you love a quaint atmosphere, especially when sipping on wine and meeting up with your friends for a bite to eat. I'm surprised by myself, that this was the first time I've been here. It's definitely my vibe with scrumptious food and great ambiance. Now that I've been a few times, I can't wait to go back and have more girls nights and date nights here.
The food menu is impressive with an array of yummy options. Think fresh and unique flavors that are unmatched from the founders' Vietnamese and French upbringing. The result? Meals that'll leave your tastebuds astounded.
Begin with the starters. While you peruse this section of the menu, you'll recognize a few traditional Vietnamese and French options like potstickers, egg rolls, soup du jour, lobster bisque and more. We went with the summer rolls to keep it healthy and light before diving into our main meal.
The summer rolls are fresh rolls in rice paper with rice vermicelli, mint and lettuce served with hoisin peanut sauce. You also select your protein or can go veggie style with just mushrooms. Each bite exudes freshness. The best part about these summer rolls was that they didn't break and create a mess. They were wrapped perfectly and each bite included every ingredient. The peanut sauce was on the thicker side but very tasty and brought the flavors to the next level.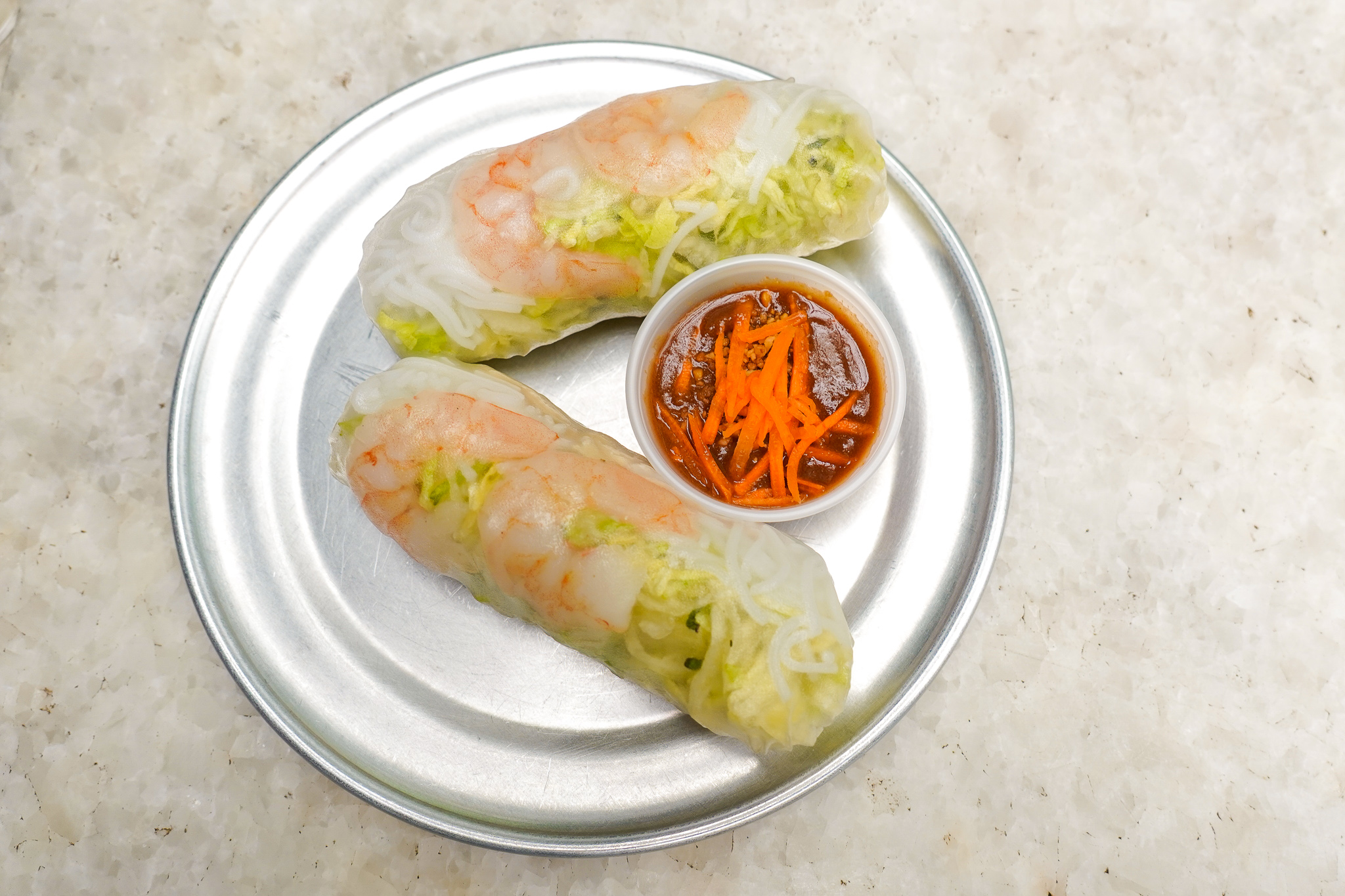 Alésia has a handful of sandwiches to choose from which makes for the perfect lunch spot. Pair it with soup or a salad and you're good to go. Some sandwich options include Croque Sandwiches, Bahn Mi, Roast Beef Croissant Sandwich and even a Parisian Hot Dog which I've heard good things about.
The Traditional style Bahn Mi sandwich was a recommendation from a friend and our server, so I went for it. This Vietnamese sandwich has pickled carrots, cucumber, cilantro and jalapeño all packed on artisan bread. The styles you can order this delicious sandwich are grilled pork, char sui BBQ pork, grilled chicken or traditional. The spicy sauce is really, really spicy. Even if you can typically handle a little heat like myself, I'd still order it on the side. The sandwich was simple, yet delicious and well seasoned. I will likely order this again!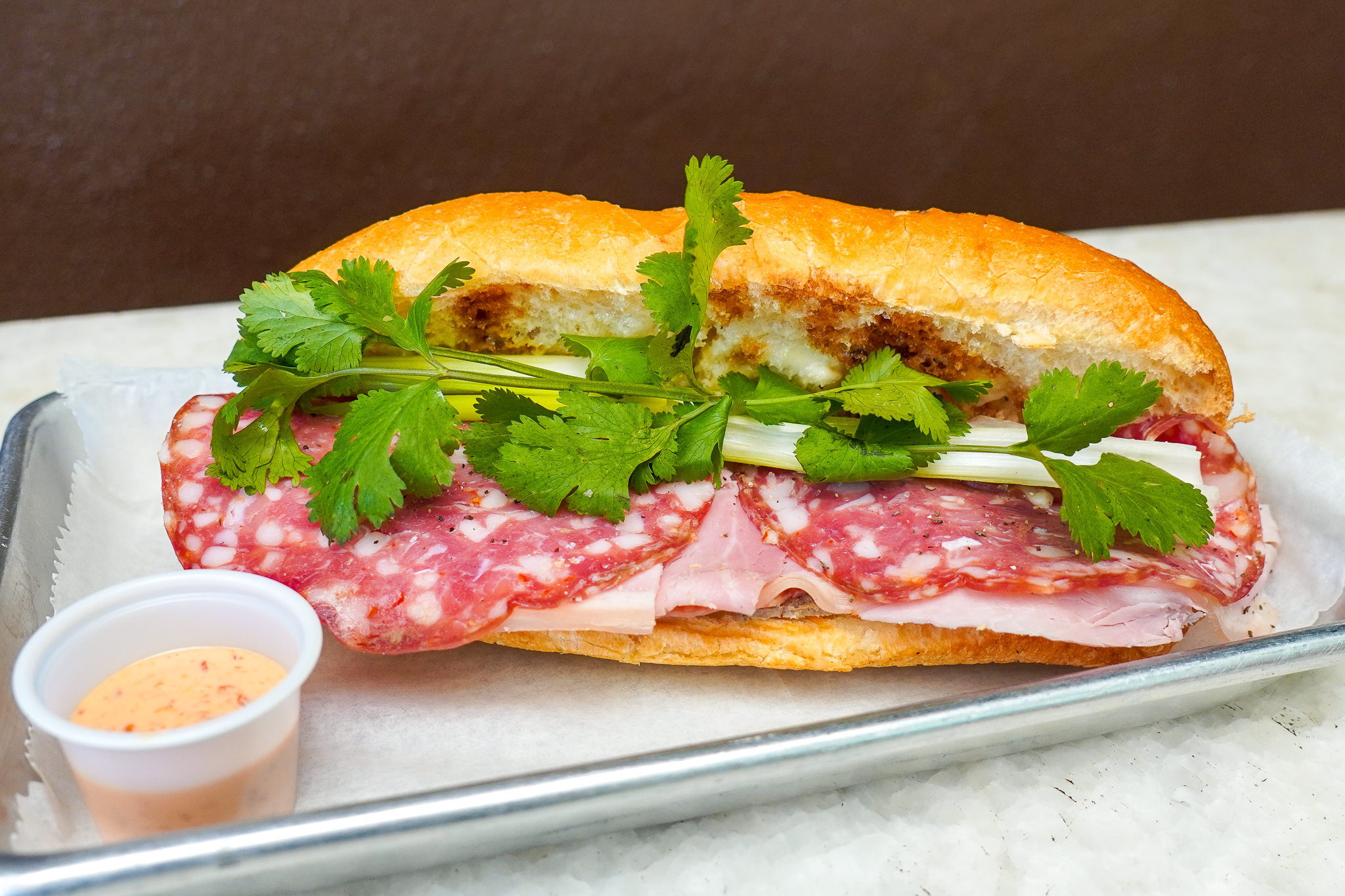 Anytime there's coconut curry on a menu, I know my Aunty Karen will order it. Luckily we have similar taste and I'm glad she got it because I was also eyeing it.
The coconut curry at Alésia is a magical bowl of curry with baby bok choy, red bell peppers, onions, potatoes and mushrooms. You can get it with jasmine rice or a French baguette. If you're looking for spoonfuls of comfort food, this should be your next order. The curry itself was the perfect ratio of creamy to light. The flavors that danced around my mouth were out of this world with a slight sweetness but mostly savory. The chicken and veggies in the mix were all very delicious and made this dish one to remember.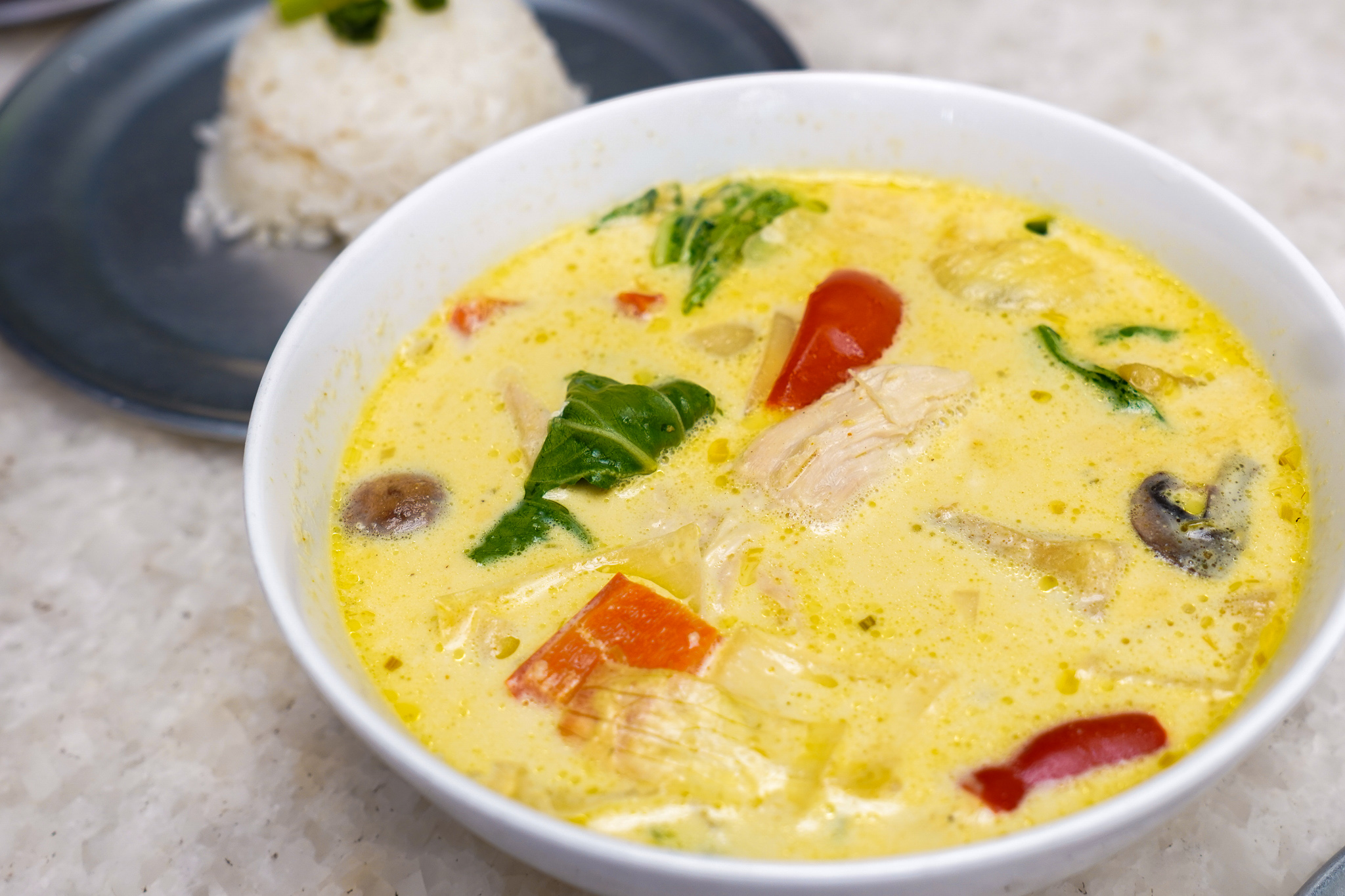 The moment most of you have probably been waiting pho. I'd say the pho is an iconic dish at Alésia based on the reaction I received when I told people I was going there for dinner. "Oh, you have to get the pho!" "The pho is amazing!" and so on. I'm so glad I ordered it because it really was outstanding. The pho at Alésia is Vietnamese rice noodle soup served with fresh herbs and choice of lean beef or chicken. And guess what, I'm still dreaming about this steamy and savory bowl of deliciousness. The light broth was perfectly balanced with spiced flavors and the rice noodles were so good and soft. Sometimes when you order pho, the meat is dried out but that was not the case here. The chicken was juicy and nearly melted in my mouth. The annoying slurp is well worth it and you should do yourself a favor and order the pho on your next visit.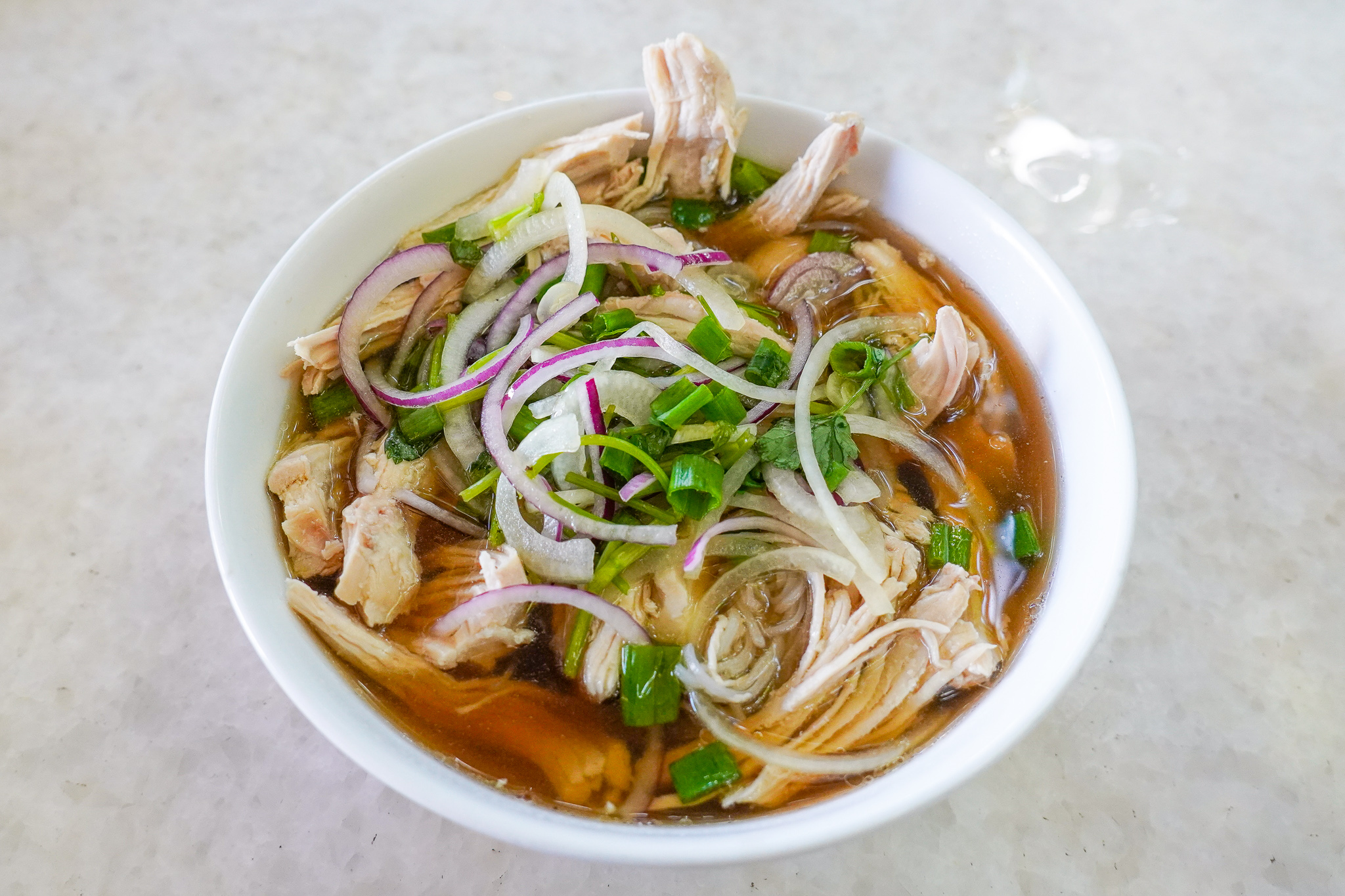 The salads are next level. This burrata Caprese salad with chicken is vibrant both in taste and sight with fresh arugula, basil, assorted olives, oven-roasted tomatoes, red onion, a rich, cream filled mozzarella, burrata cheese, grilled olive oil drizzled baguette slices and balsamic vinaigrette dressing. These ingredients combined make for a startling good salad with sweetness from the fresh tomatoes, creaminess from the burrata and mozzarella and savory kicks from the olives and arugula. Overall, this is a wonderful meal if you're hungry for freshness.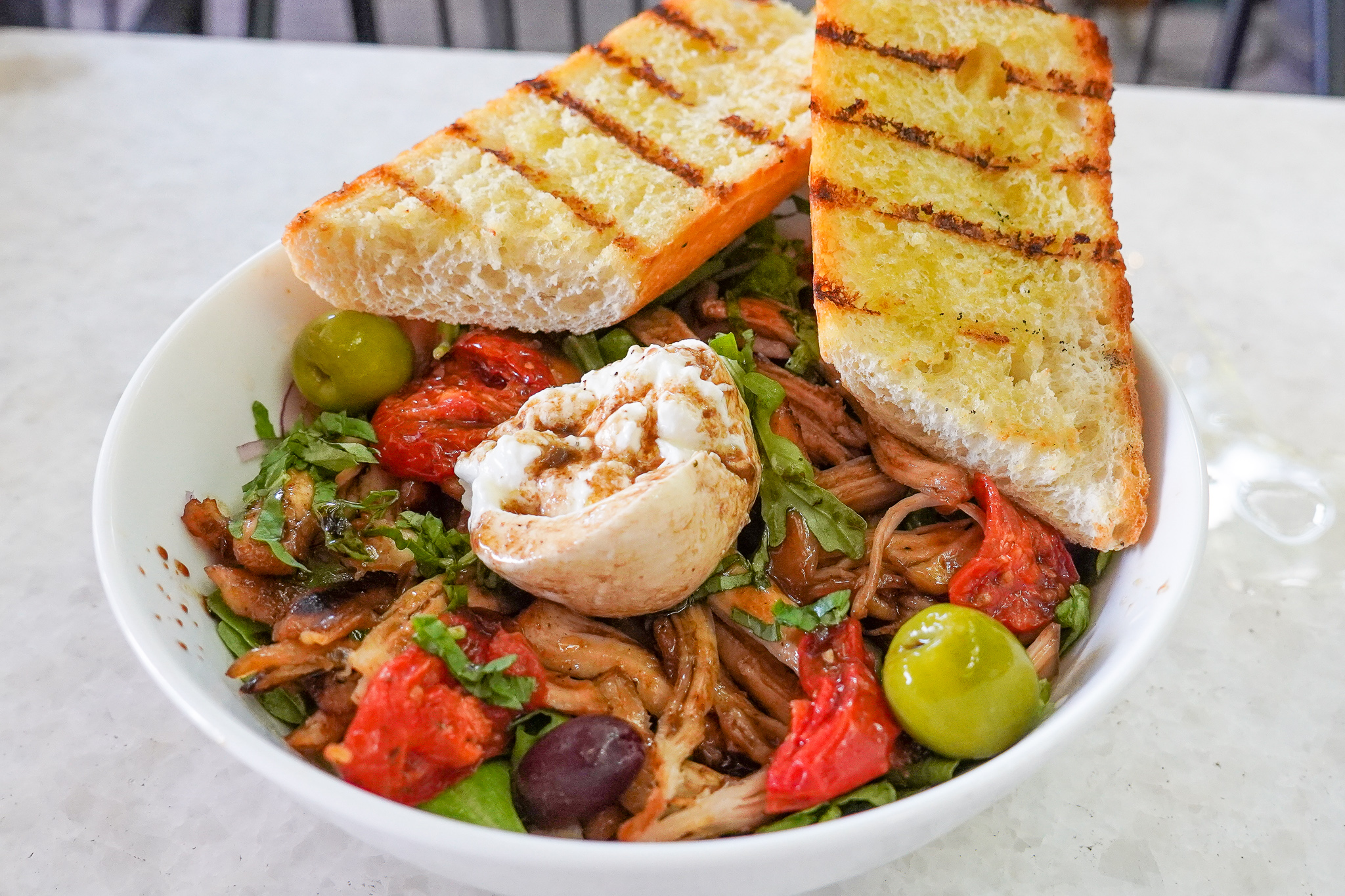 Get your greens in with the Vietnamese Salad with Grilled Pork which is tossed with romaine lettuce, cucumber, mint, red onion, and served with an Asian dijon vinaigrette and shrimp chips. This salad screams crunchy and refreshing. The grilled pork was perfectly glazed and seasoned. This salad is a great option if you're looking for a simplified meal with classic bites.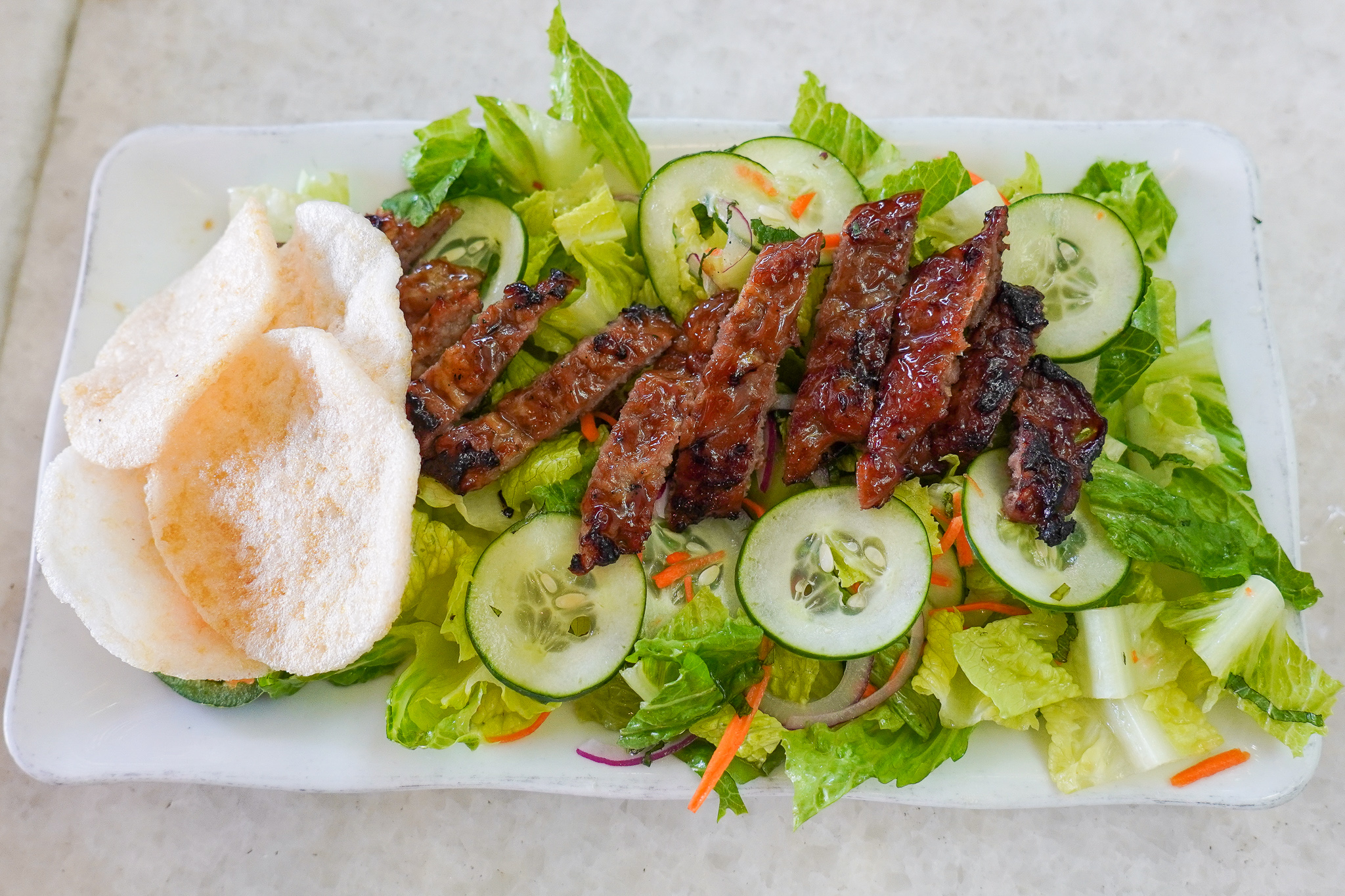 You all know that I have a hard time saying no to dessert. I convinced my friends to split something and we were blown away. Seriously, we couldn't stop oohing and aahing. The House Banana Chocolate Chip Bread Pudding is the best I've ever had. Nothing will come close to it. The warm chocolate melting all around the comforting banana bread pudding was a dream and paired perfectly with the creamy French vanilla bean ice cream. This checked off all the boxes for me.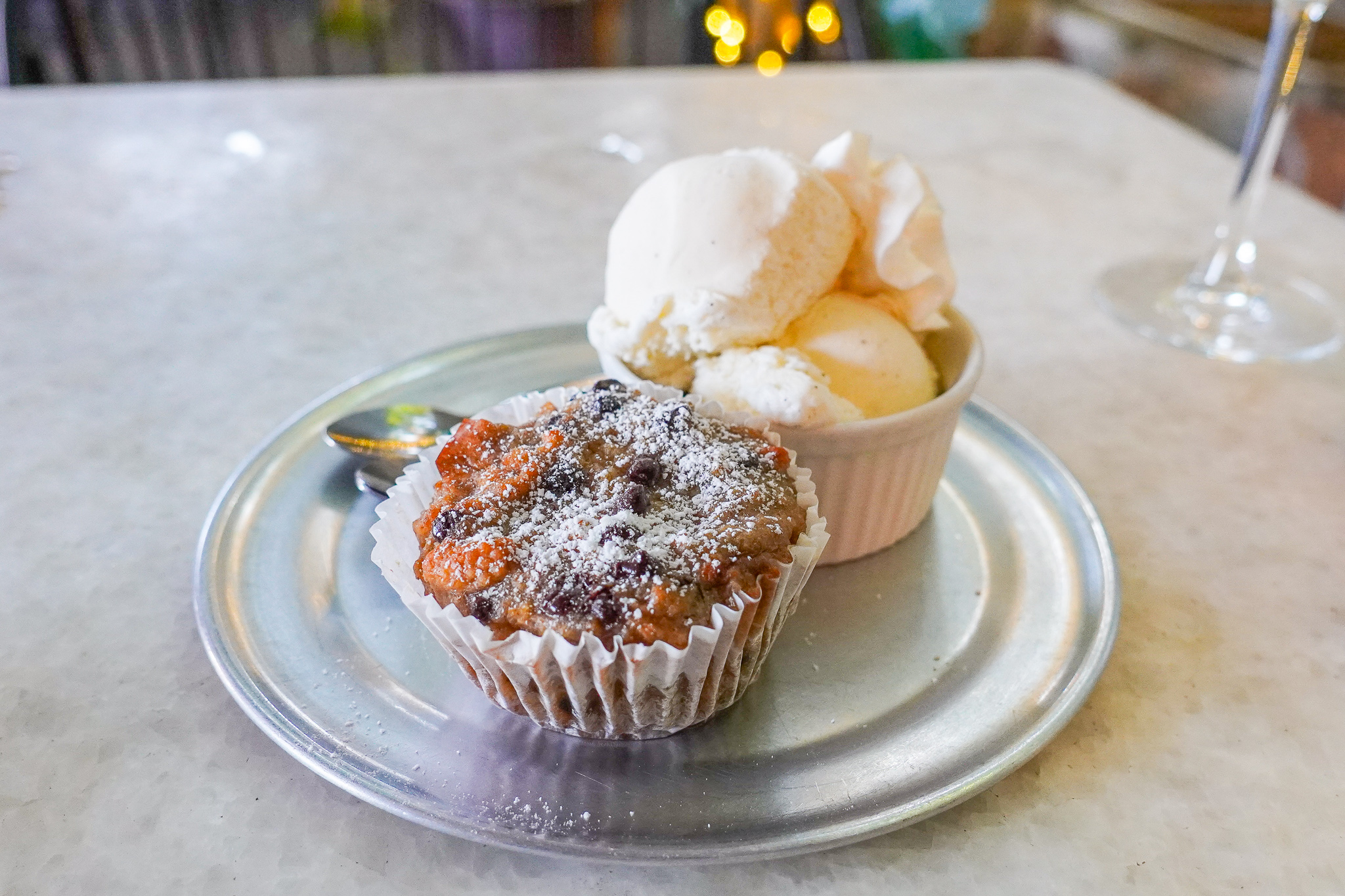 What's your post dinner drink? If you answered with coffee, tea or wine, Alésia has you covered. Their coffee and tea menu has something for everyone whether you like lattes, hot tea or anything in between. My friends ordered a Vietnamese Drip Coffee and Latte. The Vietnamese Drip Coffee stood out to me the most. It's a dark roast and is very creamy.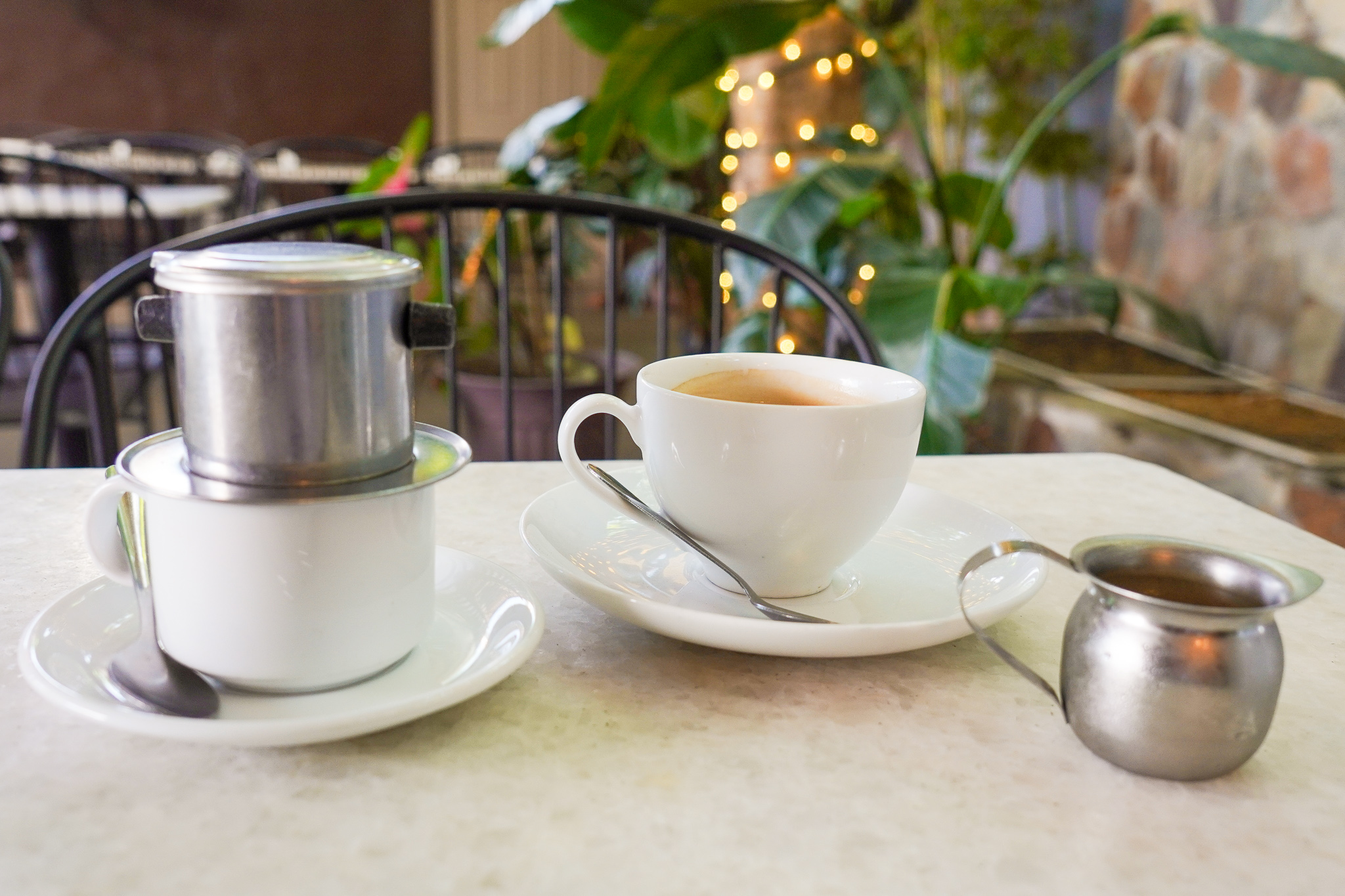 They have a great wine list with around 25 options. I went with a light and dry glass of Sauvignon Blanc to cap off the evening. It was wonderful and hit the spot. I'm already planning my next visit to enjoy a charcuterie platter and a bottle of vino.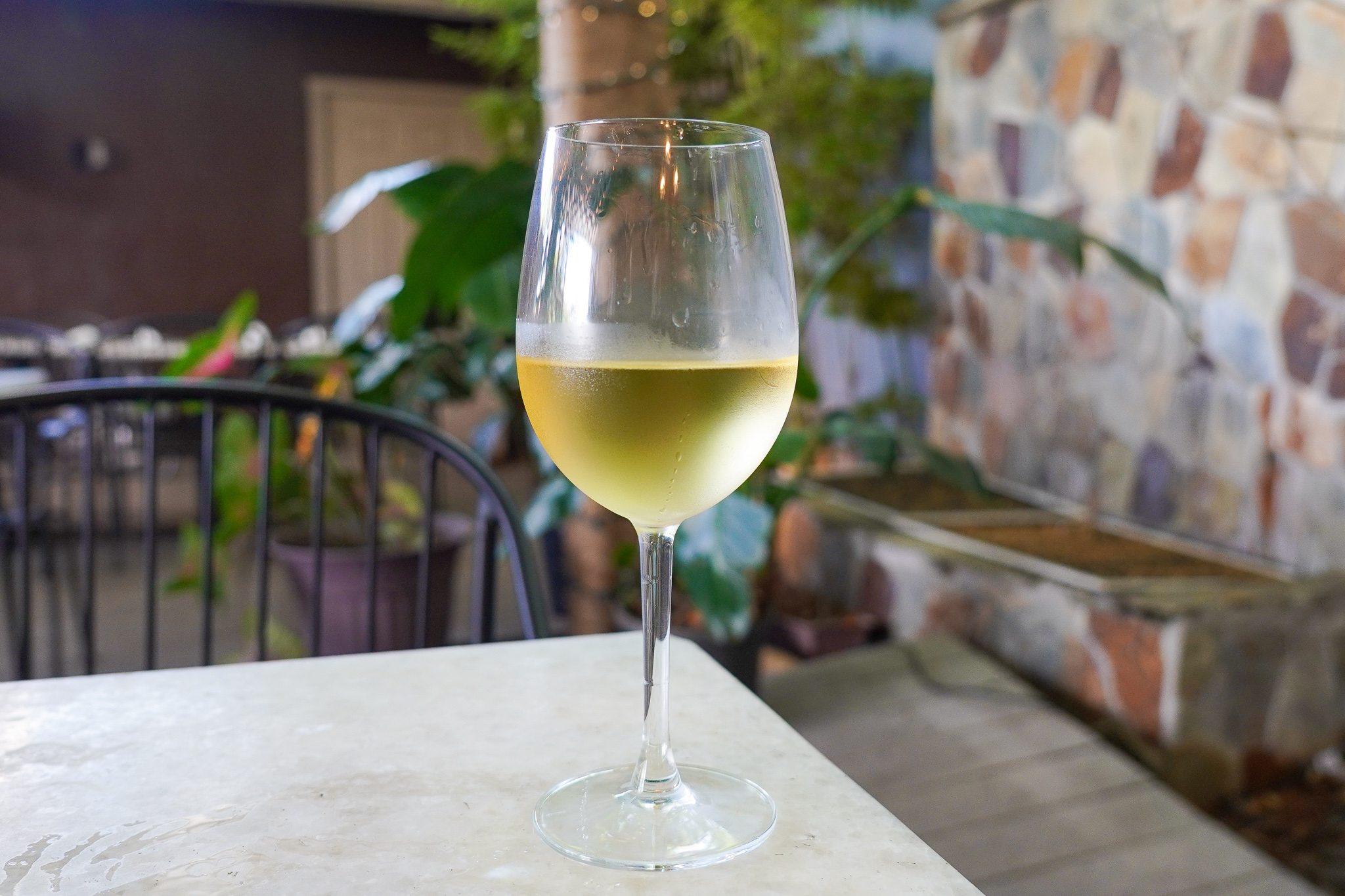 From the memorable flavors to the cute and comfortable setting, Alésia Restaurant is a lovely place to visit.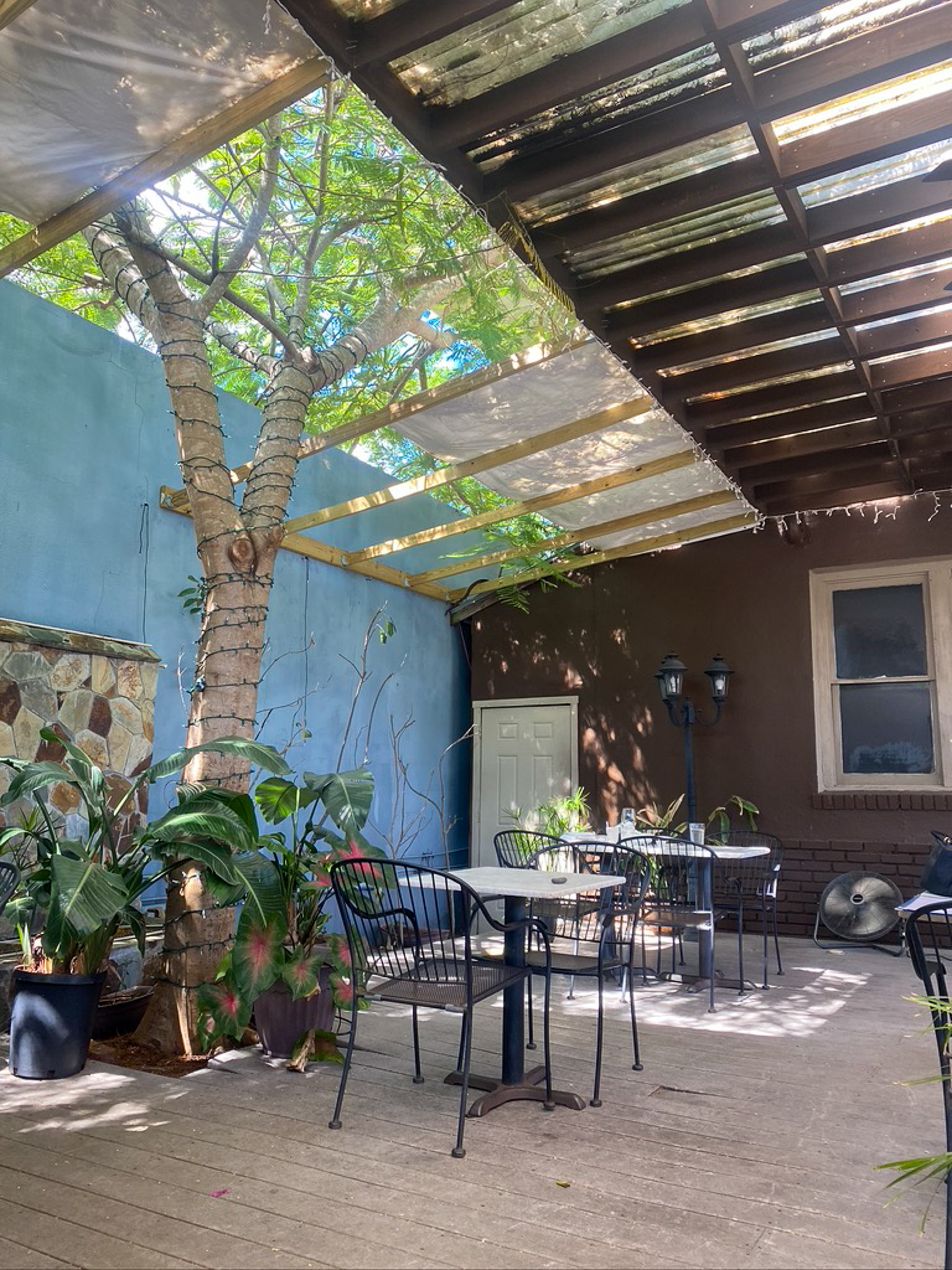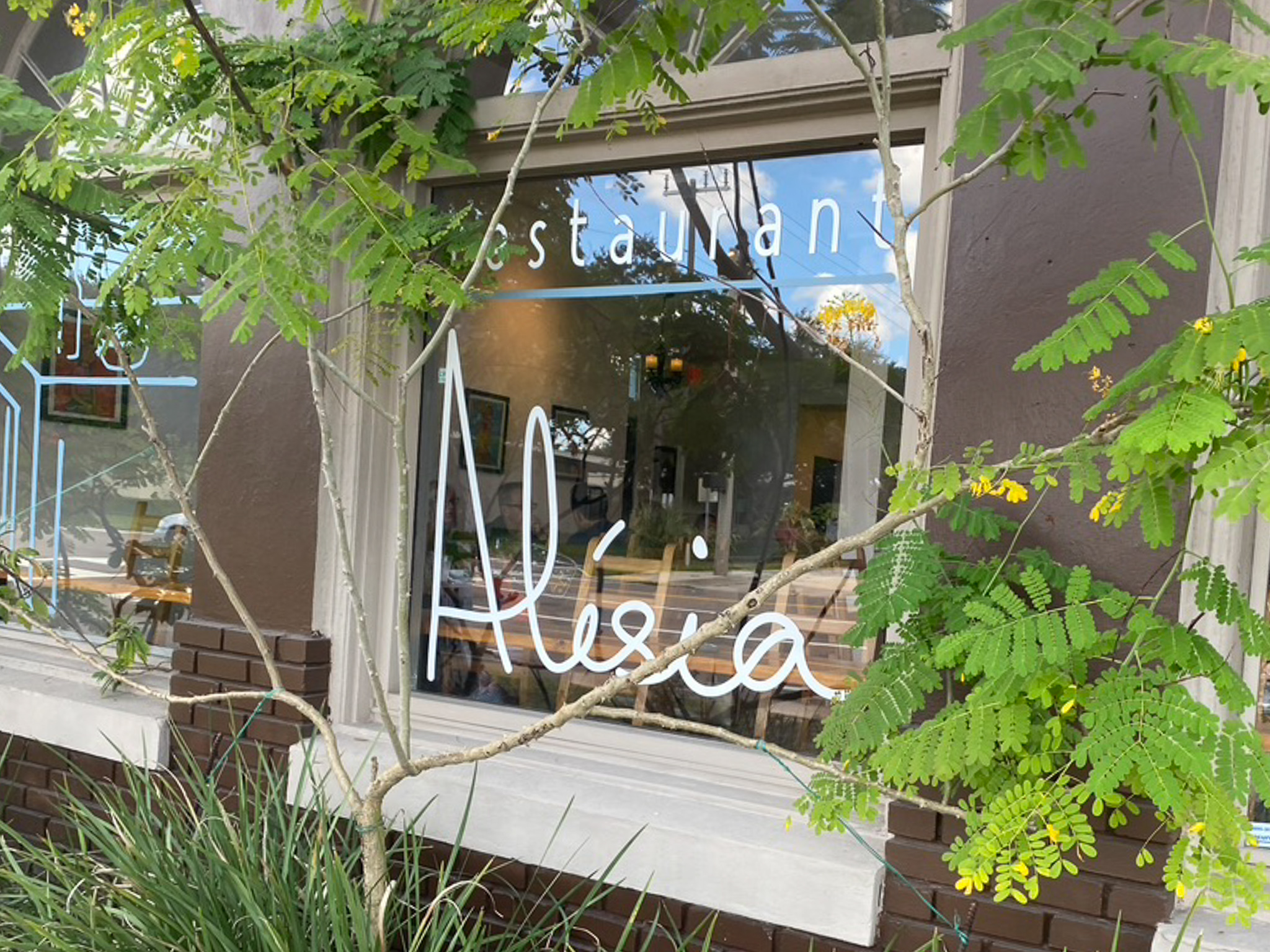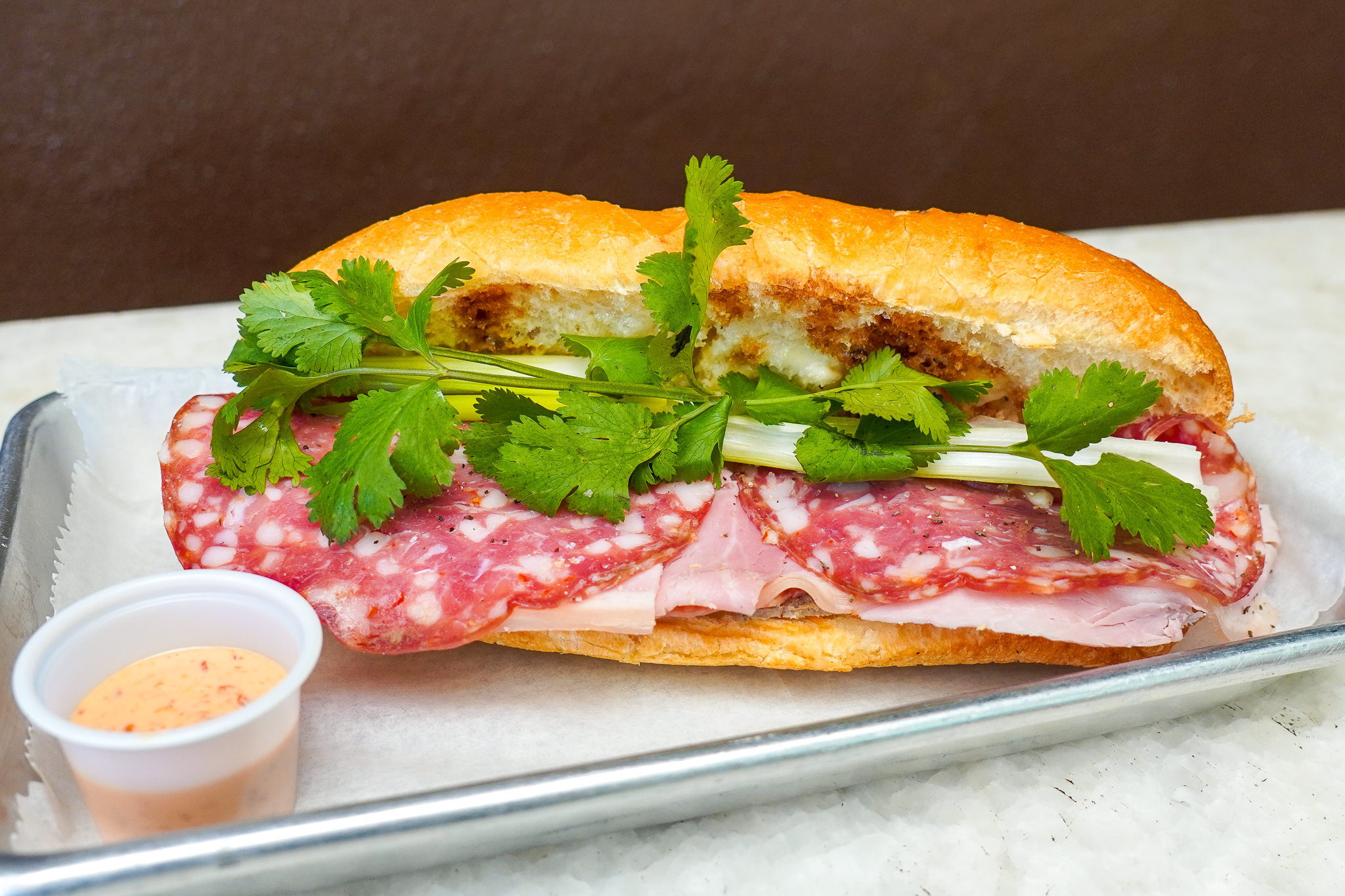 Readers Rating

Rated 5 stars




5

/ 5 (

Reviewers

)

Spectacular
---
Alésia Restaurant

(727) 345-9701

Vietnamese-French Cuisine

,

Pho

,

Casual Dining

Tue - Sat

11:00am - 2:00pm

Tue - Sat

5:00pm - 8:00pm
7204 Central Ave N

,

St. Petersburg

,

FL

33707

,

US
---
Vietnamese-French cafe showcasing plates such as summer rolls, ratatouille & banh mi.
DISCLAIMER: Kevin, Lori, Abby, Haley, & Lindsey do not dine anonymously (this would be impossible) and we sometimes get free food (though never expected). However, we dine with the locals and we support our own. You will always get honesty in a respectful manner. We do not include any large national or regional chains in our ratings and reviews. We focus on independent locally owned eateries exclusively.

PLEASE NOTE: Reviews reflect a certain moment in time. Some restaurants stay extremely consistent over many years, and some change for the better or worse. Some things that may change are: chefs, recipes, food suppliers, ingredients, philosophies, ownership, etc. We always hope that you have the same good, or great experience we had.
More Foodies News, Reviews & Recipes