Mangosteen Rolls Into Town with an Eclectic New Menu
Mangosteen Rolls Into Town with an Eclectic New Menu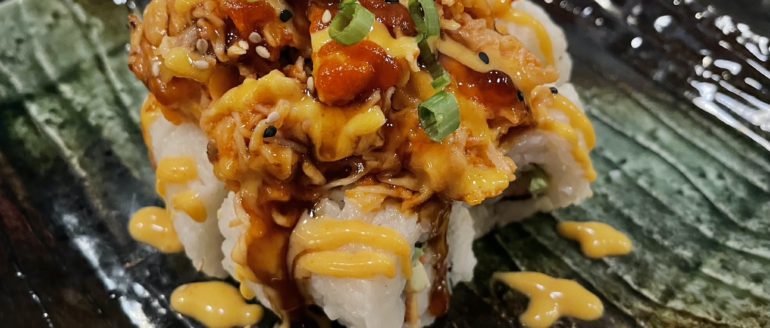 Mangosteen rolled onto the St Pete restaurant scene in early November 2021 with it's trendy, hip vibe and eclectic asian inspired menu which features yakitori, tapas, tacos, sushi, stir-fry and very creative tropical cocktail concoctions.
It is located in the space formerly occupied by The Brass Bowl. Unlike its predecessor, Mangosteen offers a full service restaurant and a full liquor bar. Both times that I went it was lively, busy and service on point. They do not take reservations so I recommend going early or going with the expectation of a wait.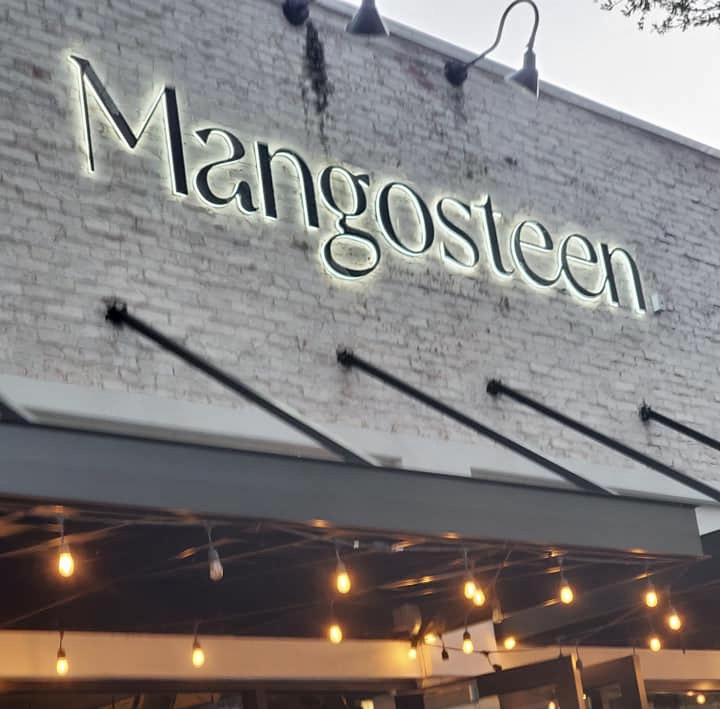 The interior is sleek and elegant yet still has a nice, relaxed casual feel.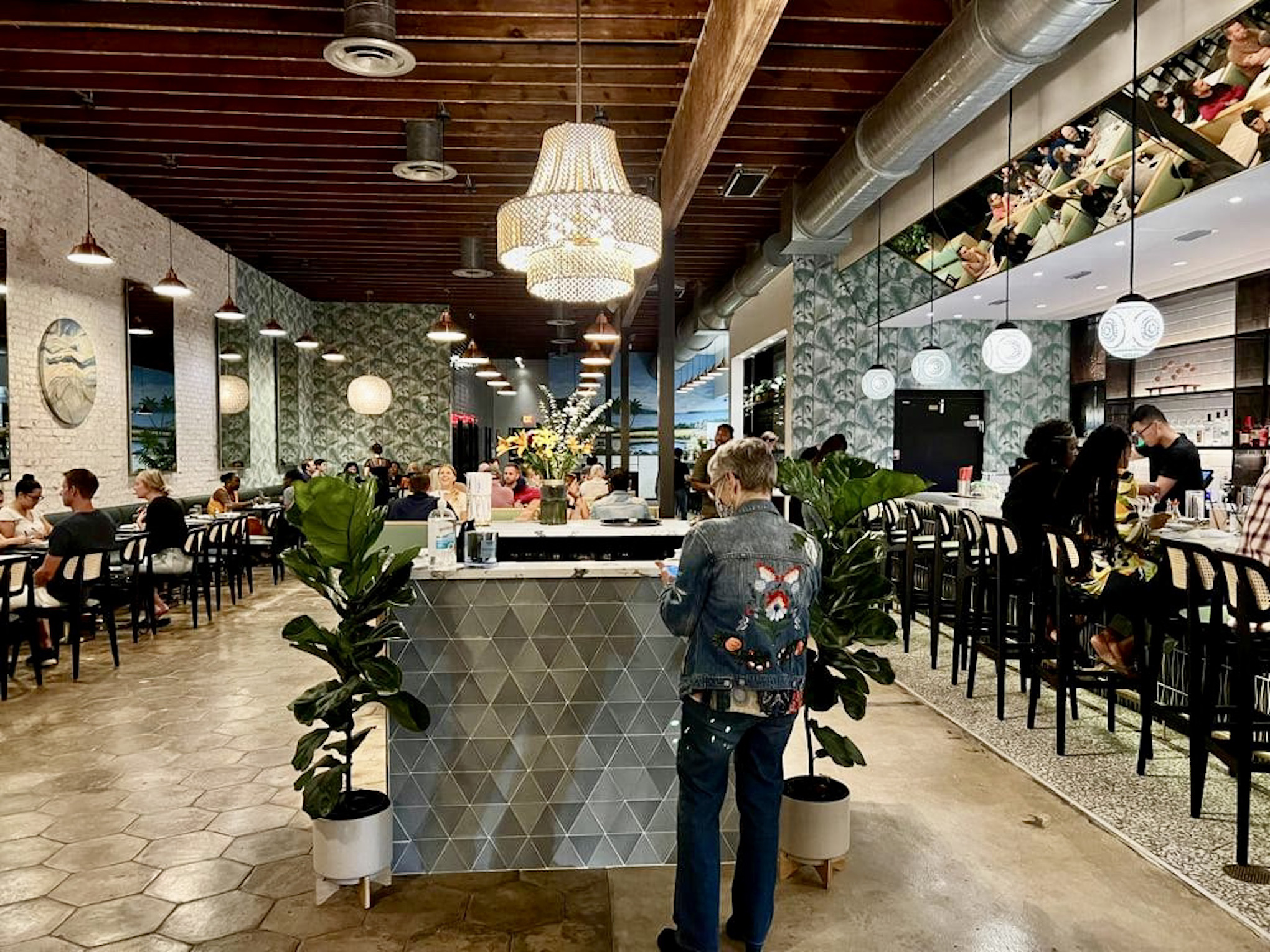 On our first trip there, we went with Mike and Abby (one of our staff writers) so we could order more food and have more pictures. Kevin and I ordered a couple of delicious cocktails.
I started with the Garden Gnome – vodka, elderflower, cucumber, basil, spritz. It was light and delicious. It's not too sweet and very refreshing.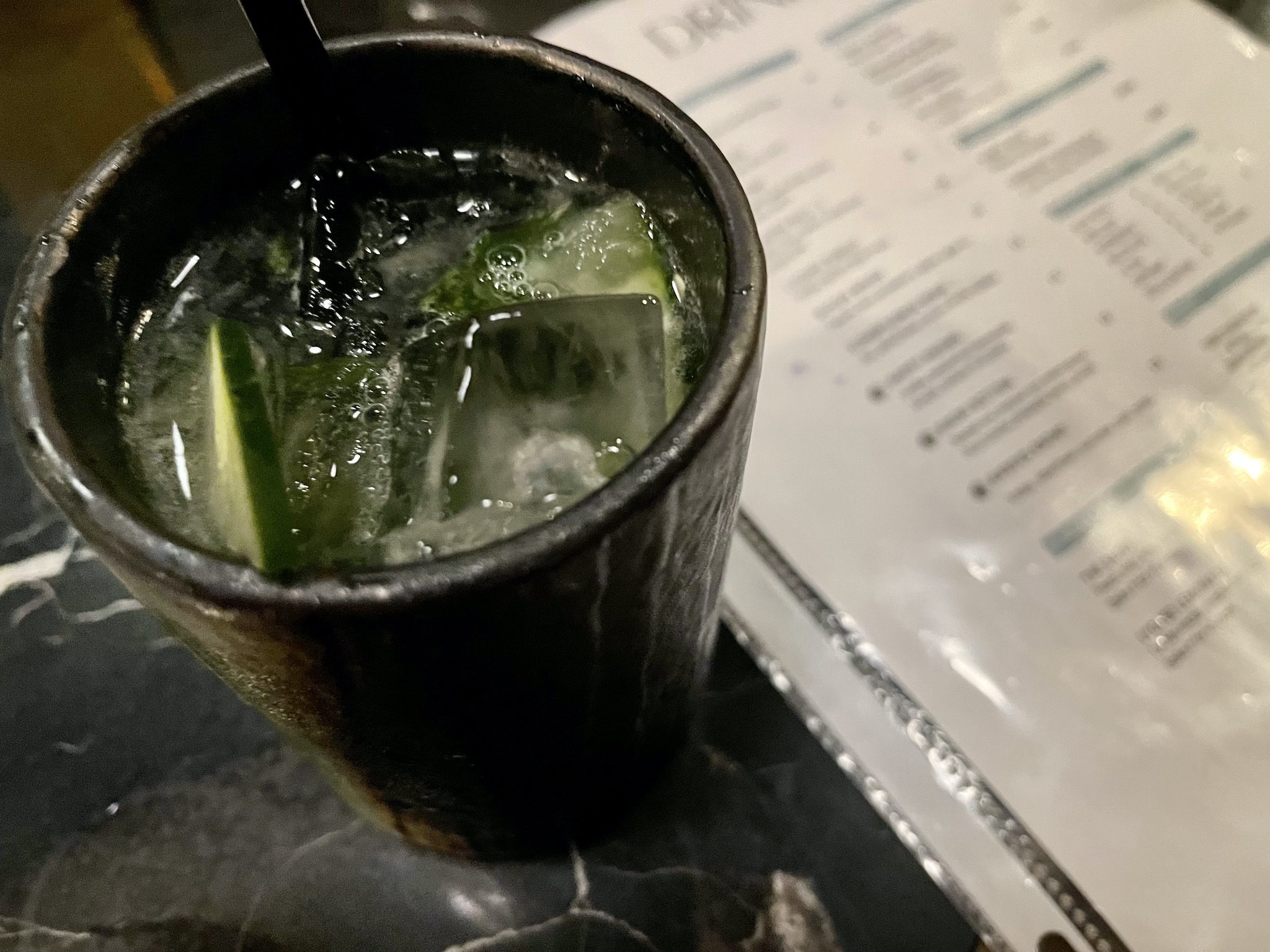 Kevin had the Wild Thyme – Gin, thyme infused simple, guava, lime, lemon, spritz and he really enjoyed it. I believe we both ordered the same thing again.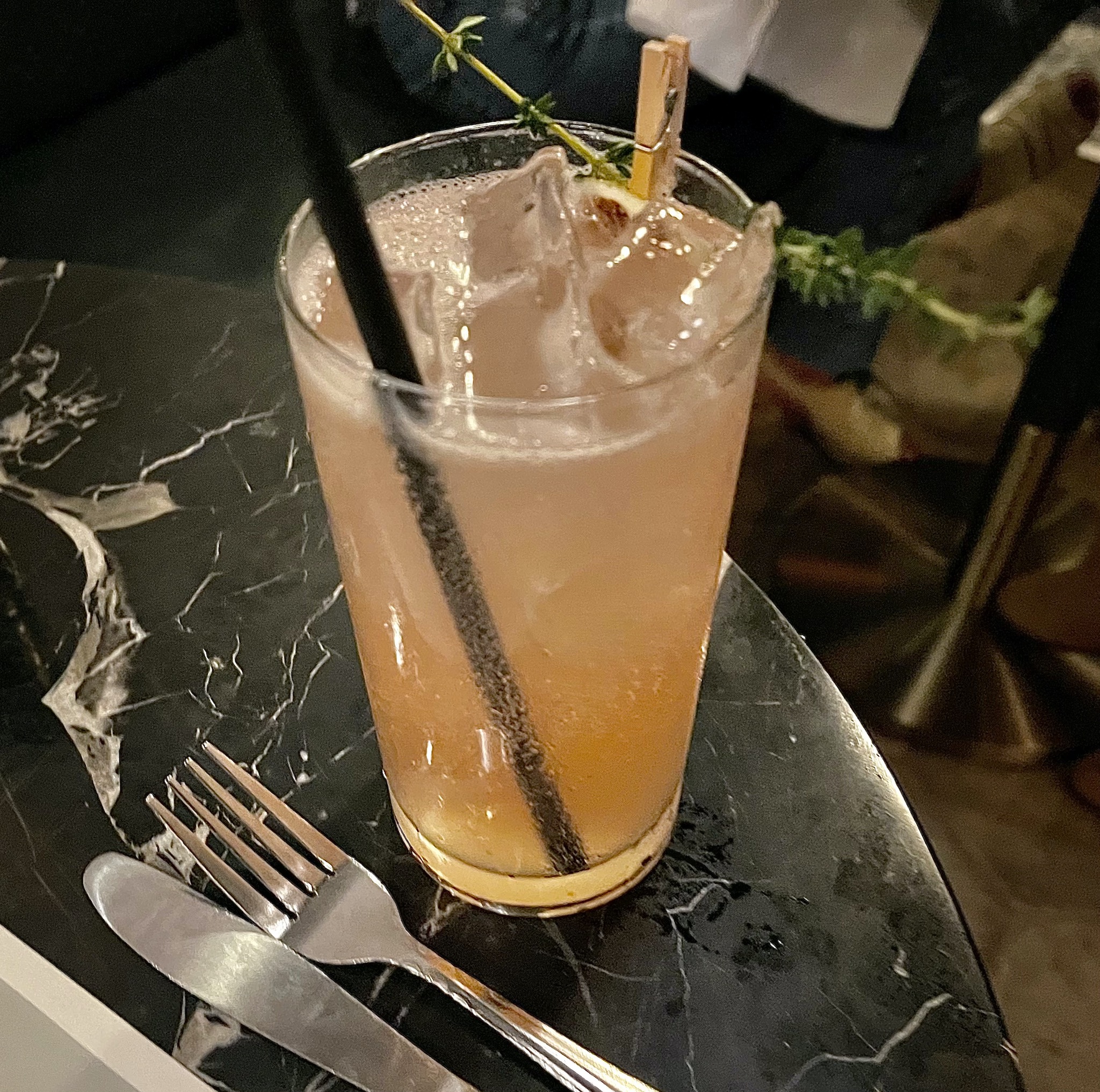 After seeing so many rave reviews on the Bang Bang Shrimp we had to start with them and they certainly lived up to their billing. The exterior coating was fabulous and crunchy with large fresh shrimp and the sauce, oh my, don't get me started. Just order them.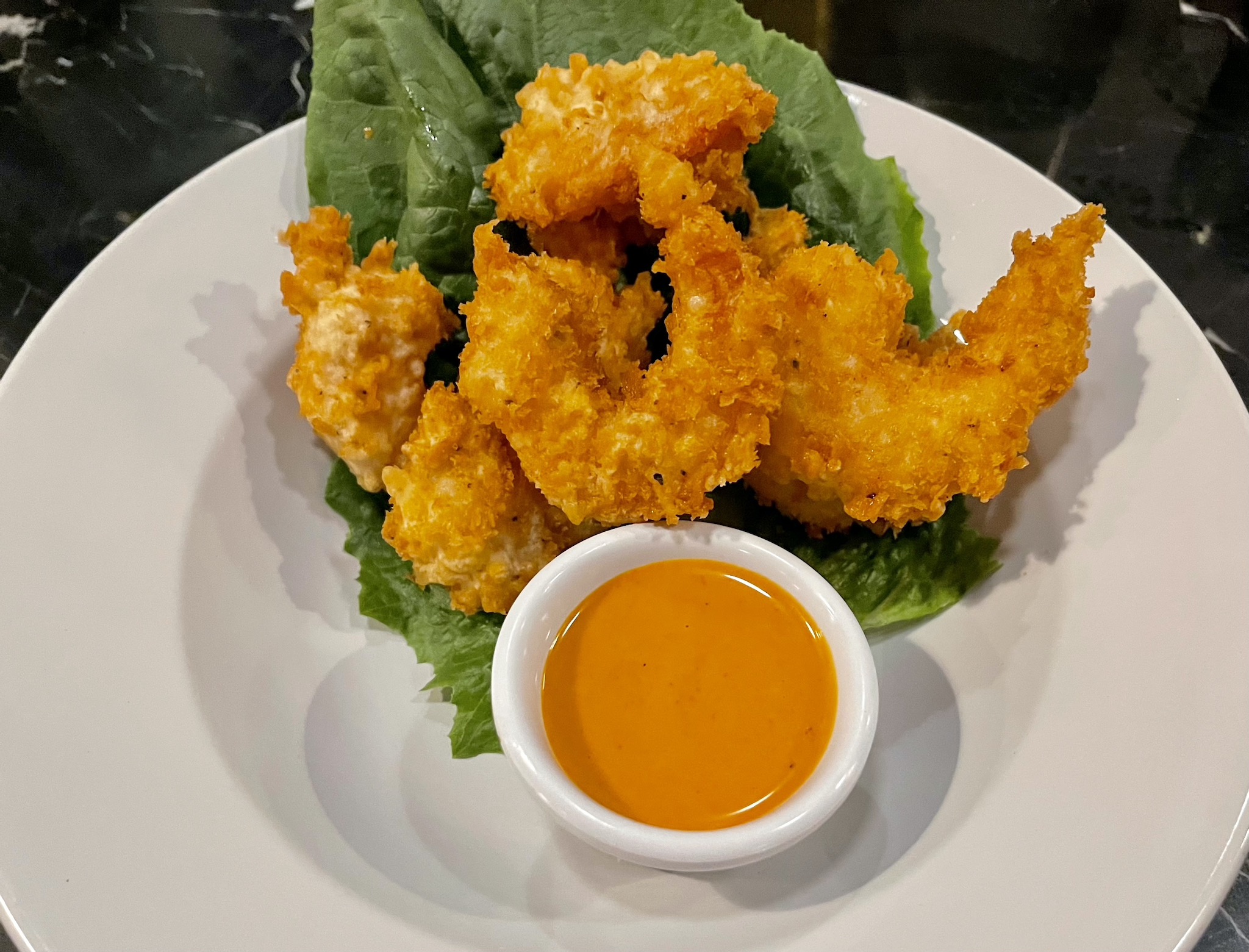 Next we had the Lao Pork Spring Rolls which were cooked perfectly crispy on the outside with super moist and tasty pork on the inside. Also, not too greasy, which is rare.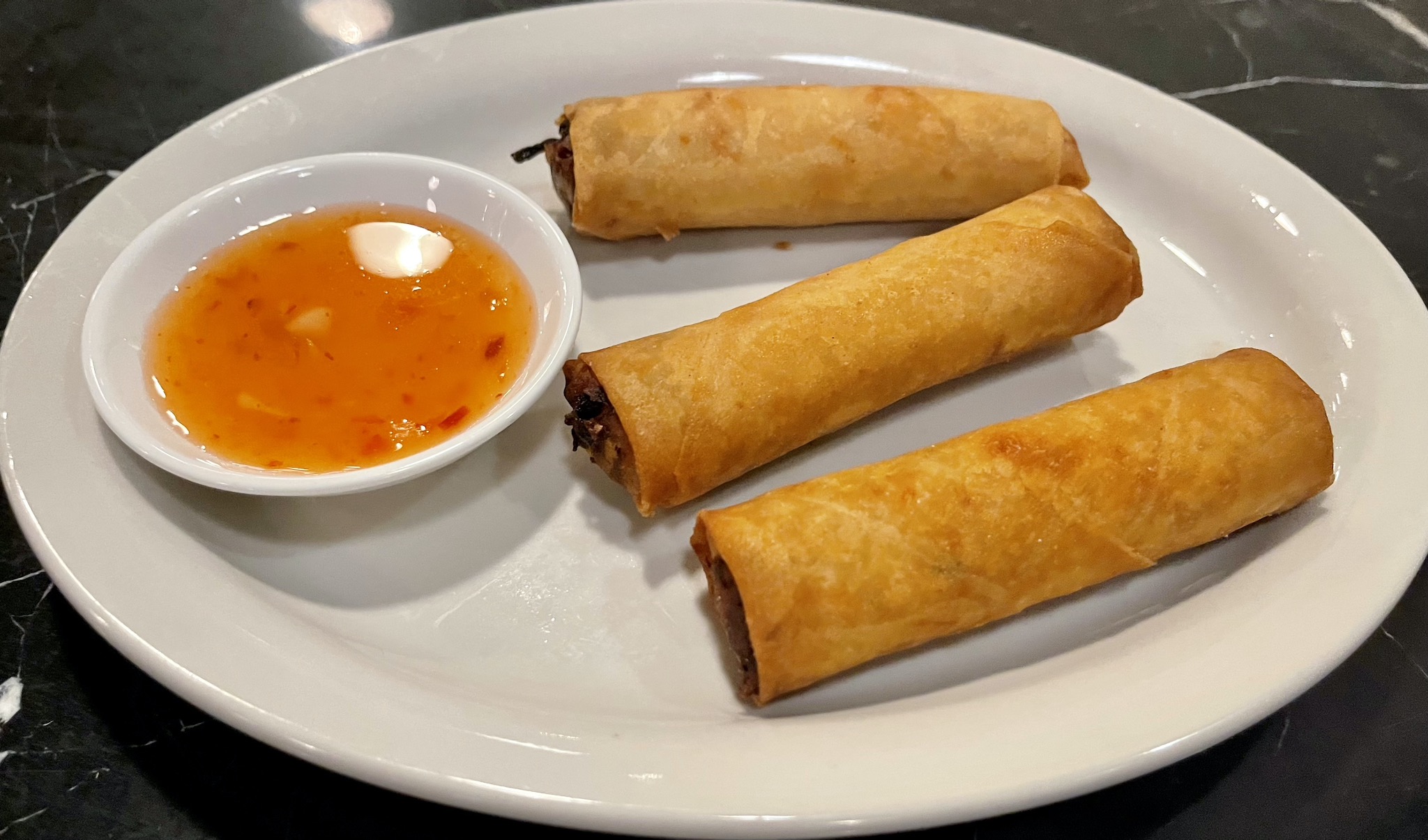 The appetizer that stole the show, however, was the Spicy Pork Dumplings. These were seasoned perfectly the dumpling done to perfection. We couldn't get enough.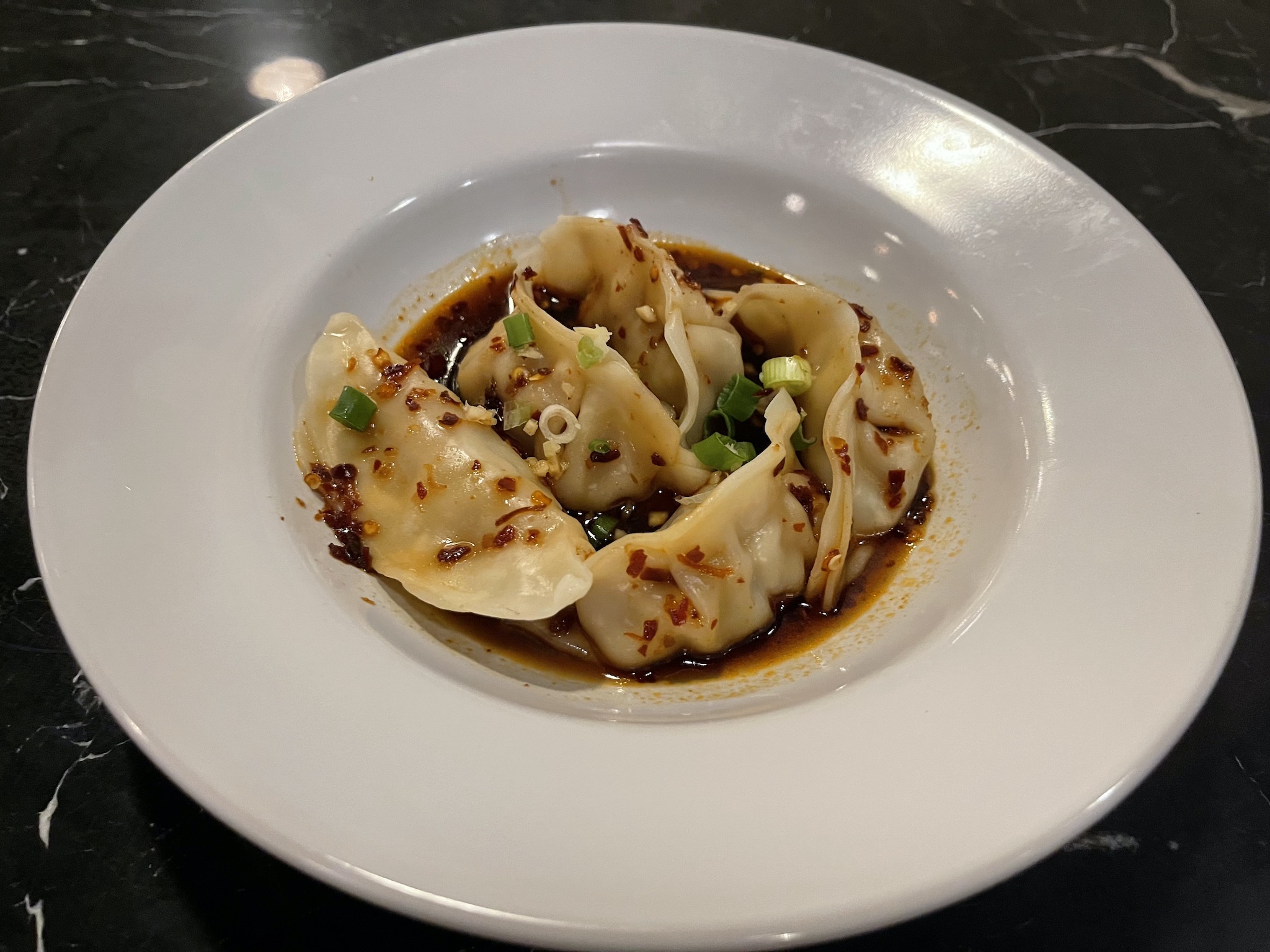 Of course, we had to try a yakitori and they have several to choose from. We chose the pork belly. It was good but I wouldn't say my favorite. It just really didn't have much seasoning and was a bit one note. Will definitely try the other options another time.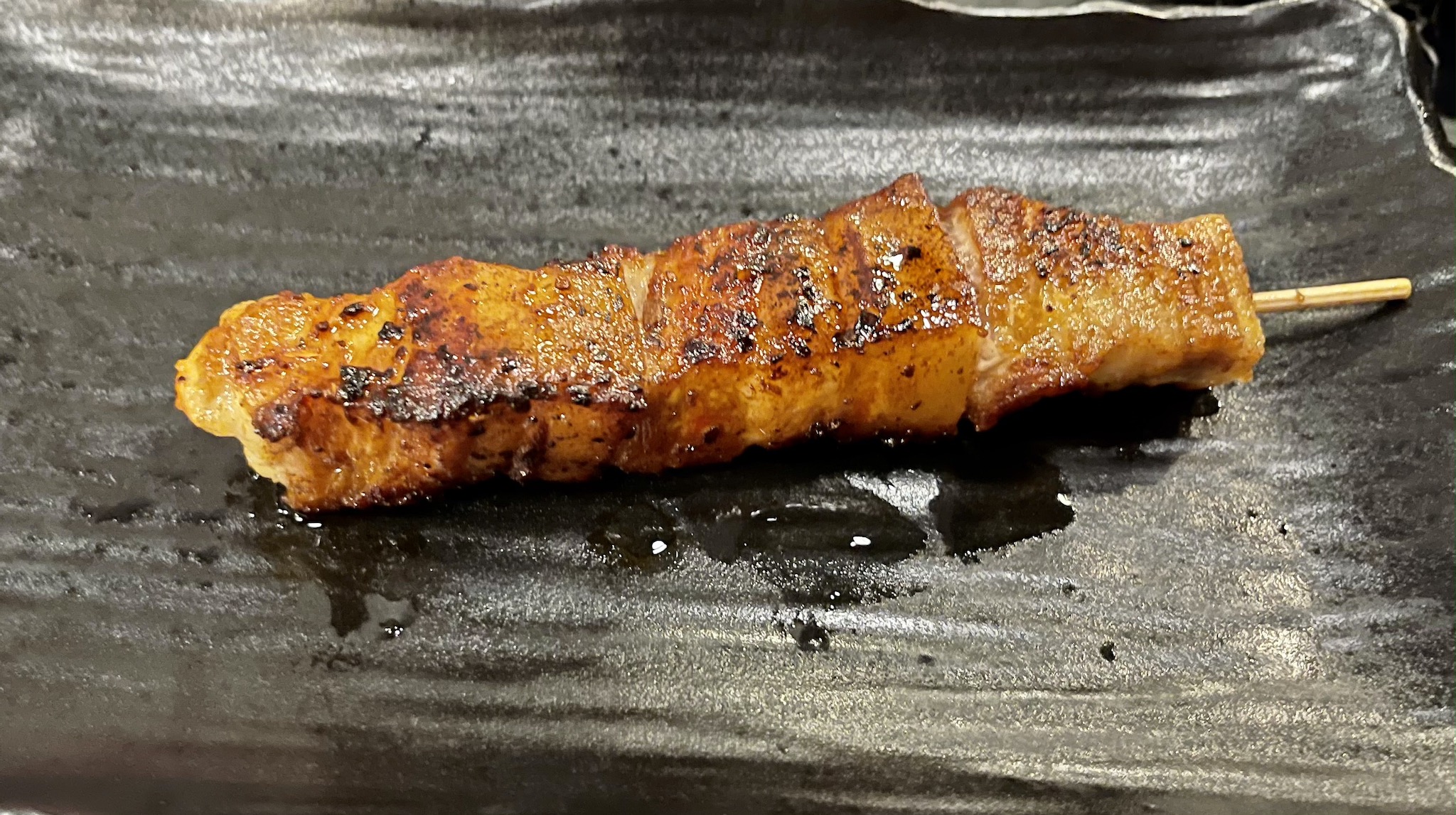 Tuna Tartare is one of my favorites anywhere we go and this one did not disappoint. It is also a must. It is served on top of a seaweed salad and it's so delicious and fresh.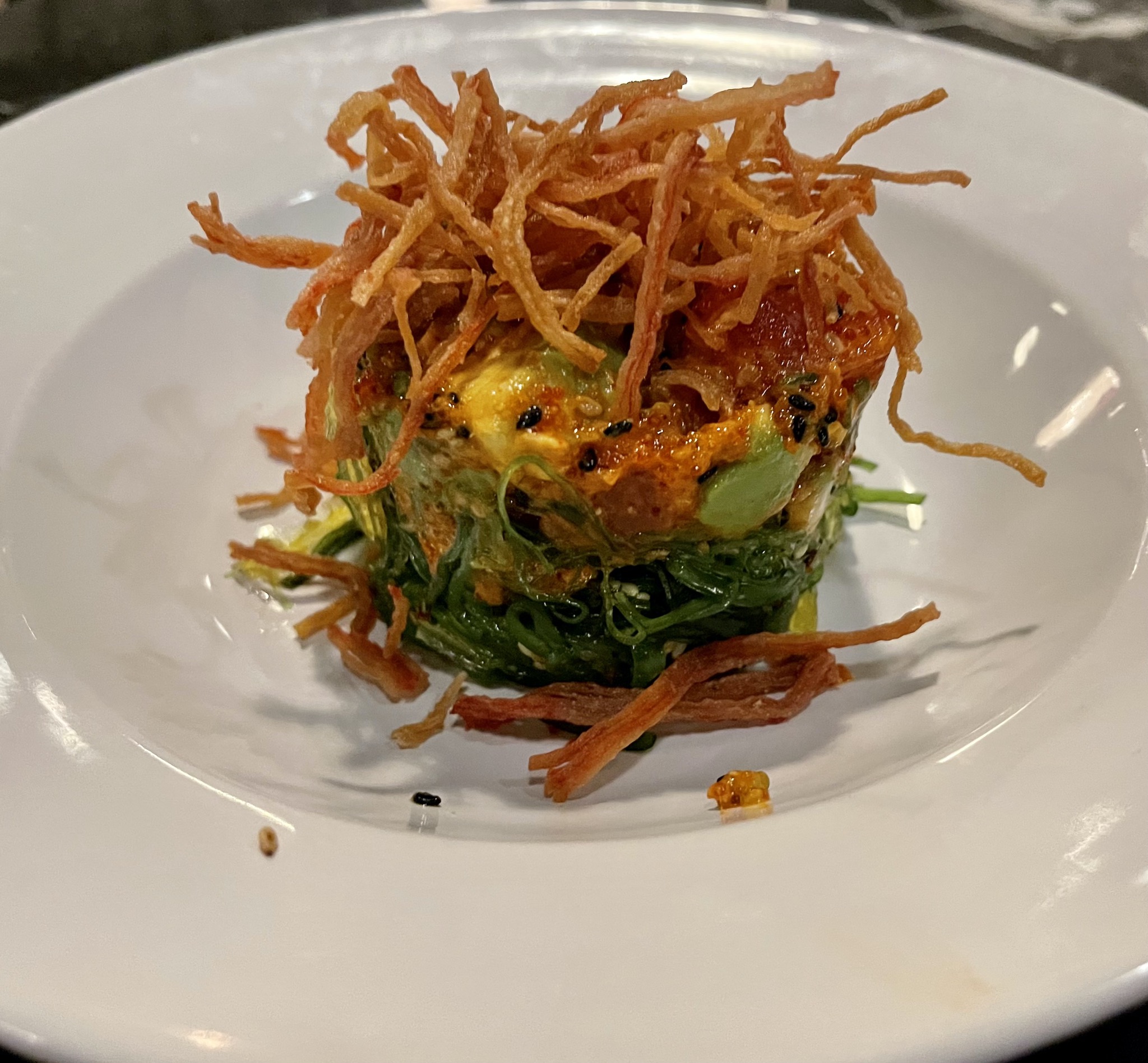 Kevin ordered the Fish Tacos – catch of the day, mango, chipotle, sesame aioli, pickled papaya, carrots, daikon, sesame seeds, cilantro. He thought they were good but the fish was a tad dry. They didn't wow him with flavor.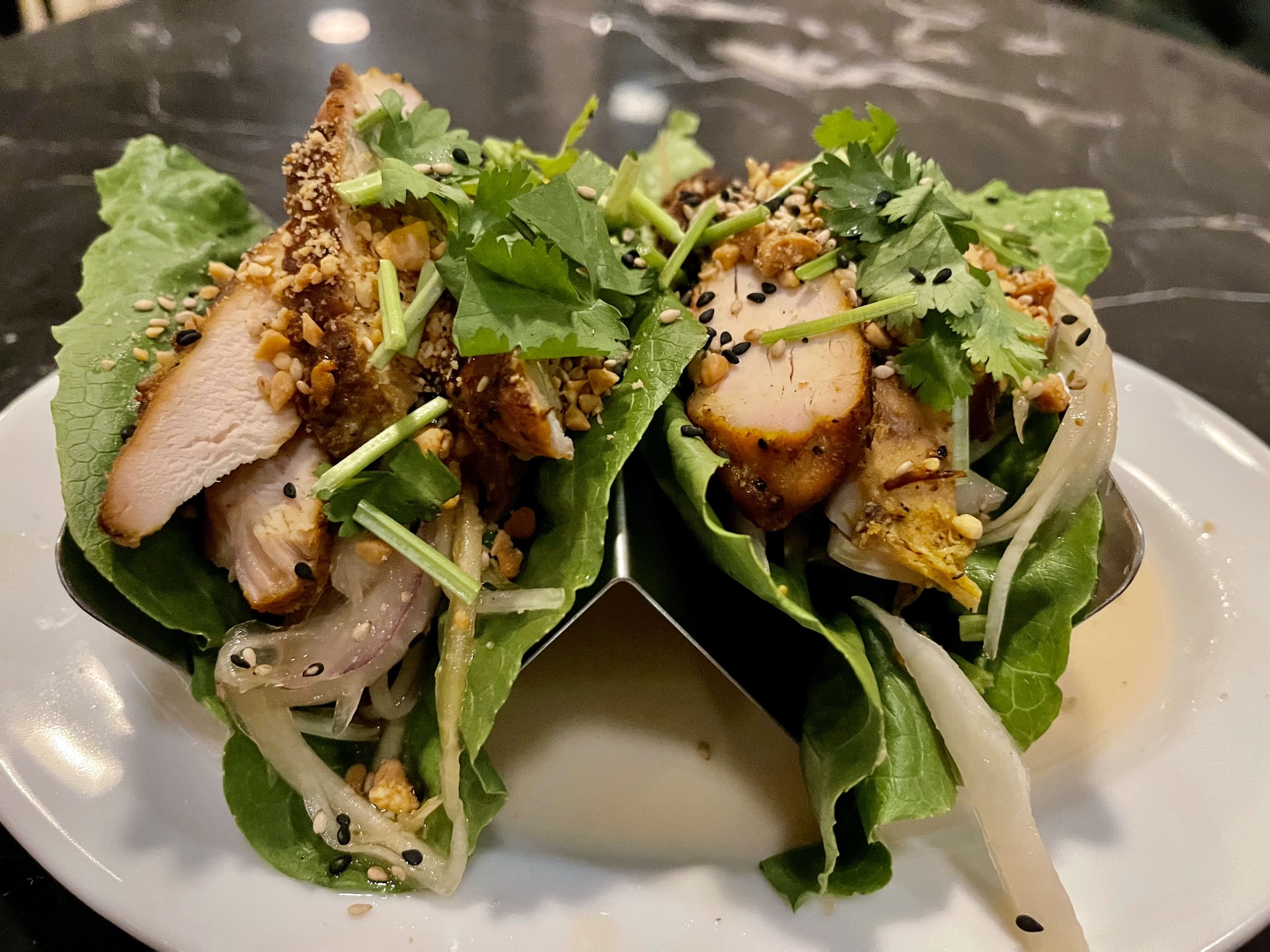 Kevin also ordered the Bi Bim Bop bowl – marinated steak, egg, rice, gochujang, picked vegetable, kimchi. Here is what he had to say about it, "The flavors and textures are crunchy and luscious, spicy and sweet with pickled and fermented notes. In the photo, you see the dish as it comes to you. Be sure to break the egg and mix all of the ingredients together for the best experience."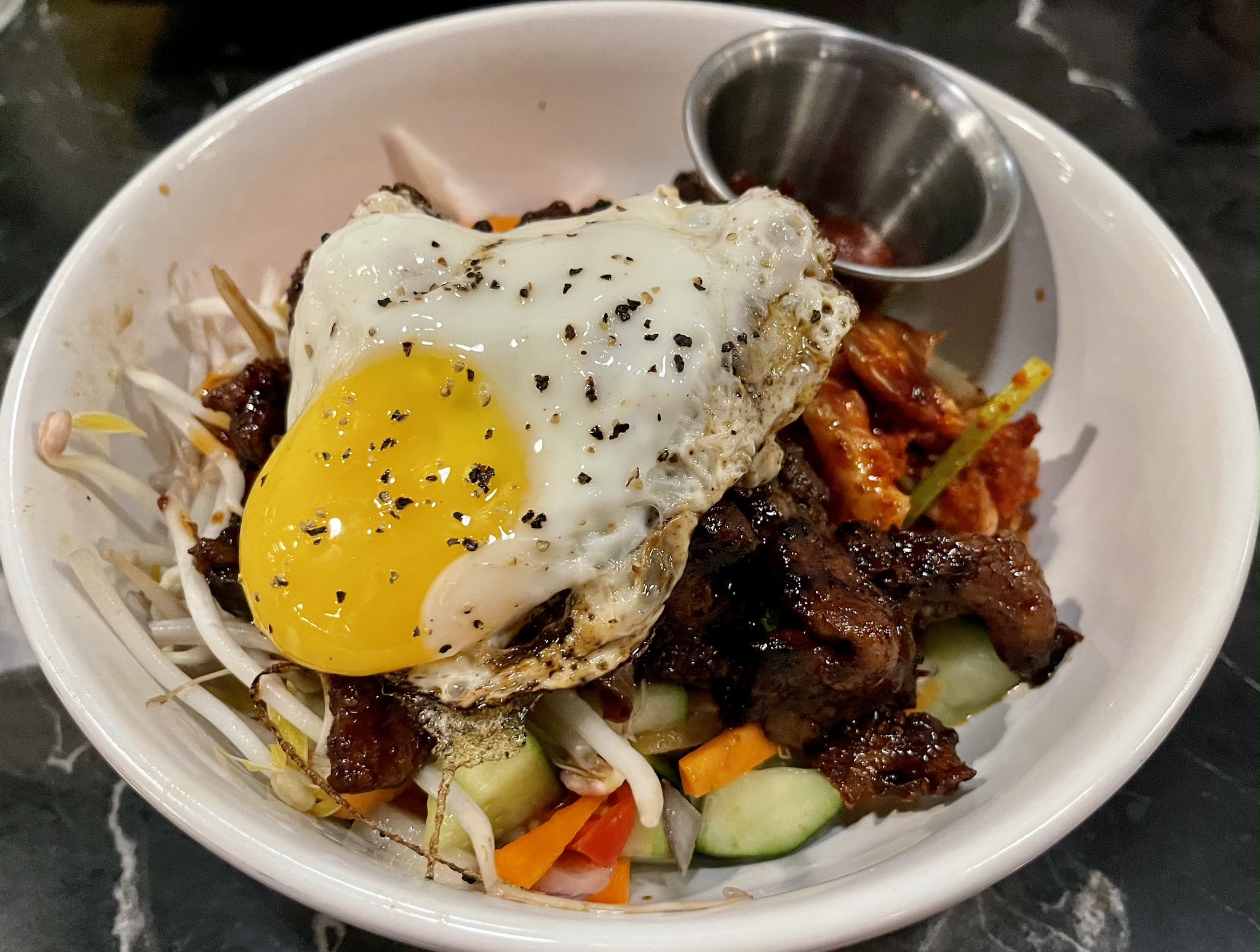 We all shared two orders of rolls. First up was the Spider Roll – tempura soft shell crab, asparagus, sriracha, masago, shrimp sauce, teriyaki. So different, fresh and flavorful. Definitely recommend.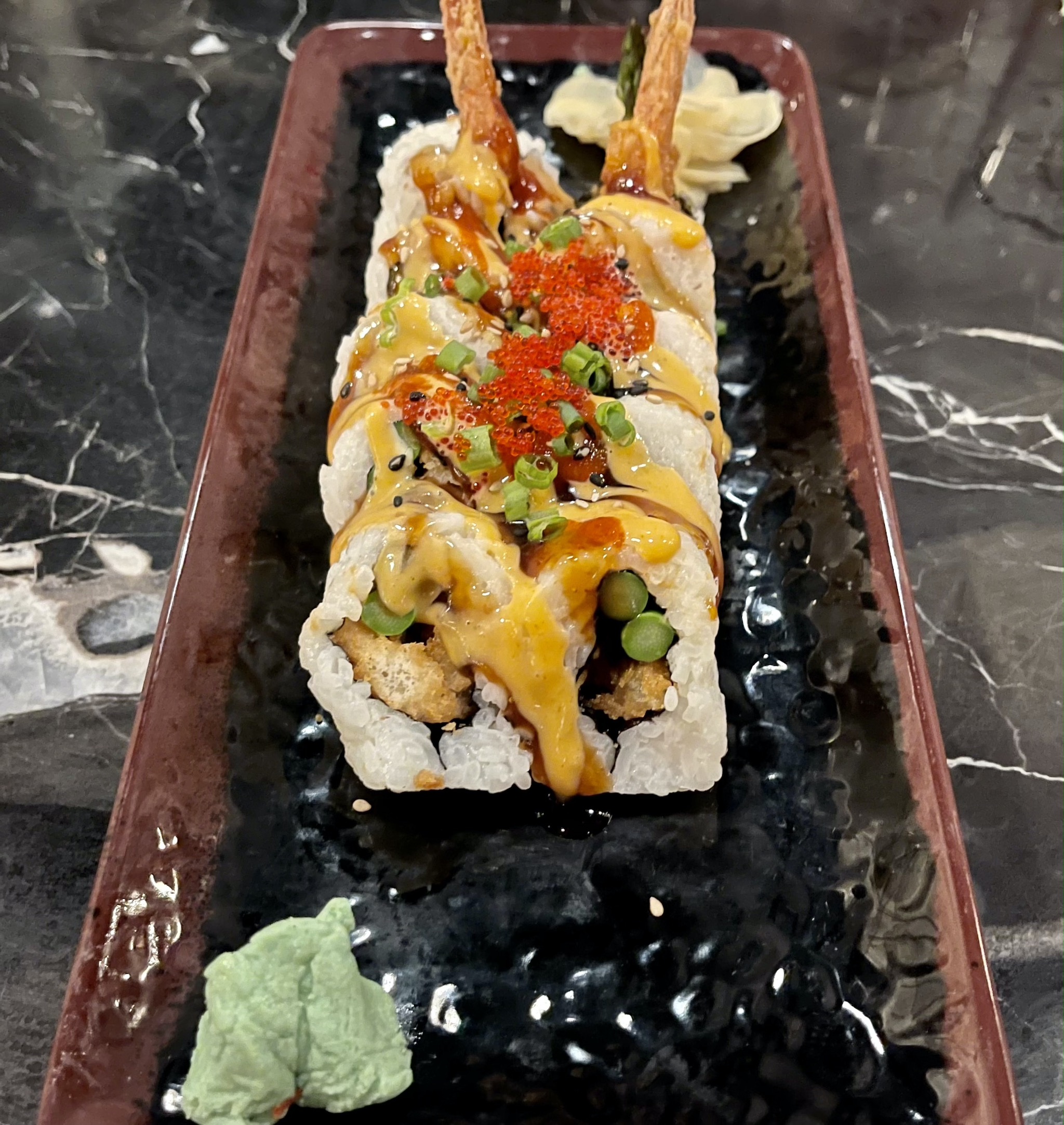 I love volcano rolls so I had to try their version – California roll, baked spicy salmon, sesame seeds, masago, shrimp sauce, teriyaki. I though it was good but not as good as others I have had. It felt like it was just missing a little something.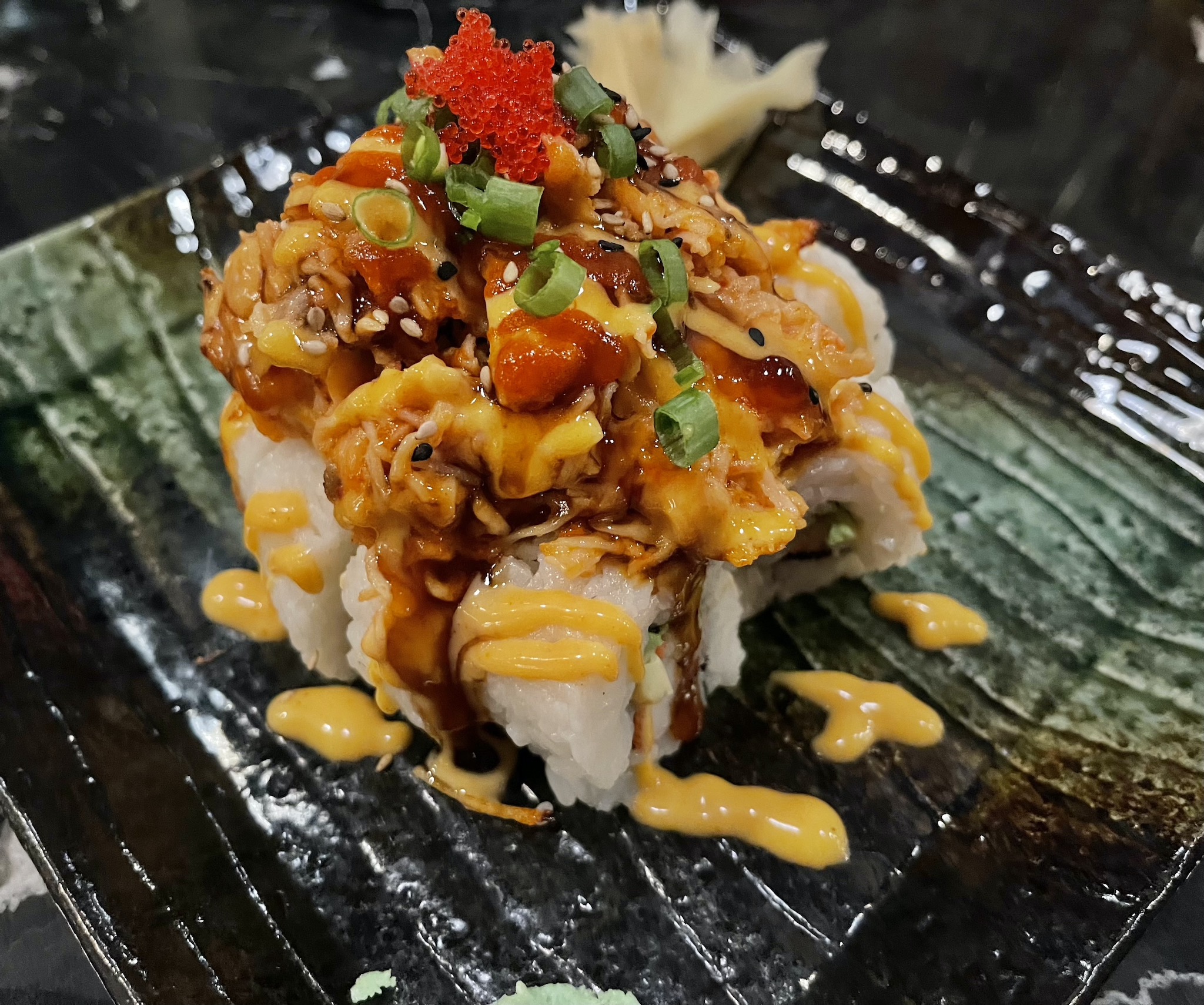 My next trip to Mangosteen was with my sister and my parents. I started with the edamame which was a bit overcooked and soggy for me. They were seasoned well but just unremarkable.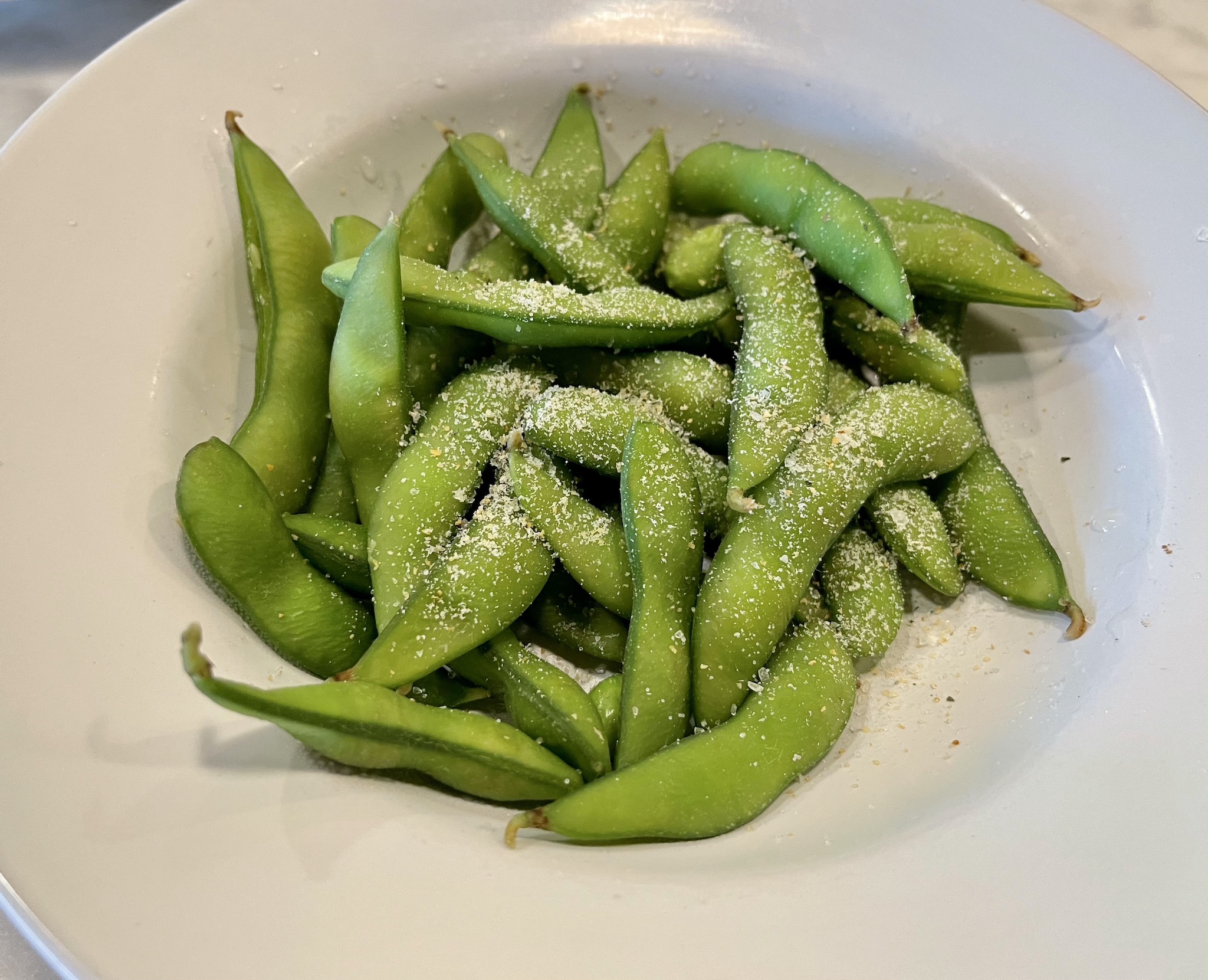 My sister and my parents all had the miso soup which they all loved. I tasted my sister's and it seemed complex with a very tasty broth. It was interesting though that my sister's bowl had hardly any tofu and yet my mother's had too much.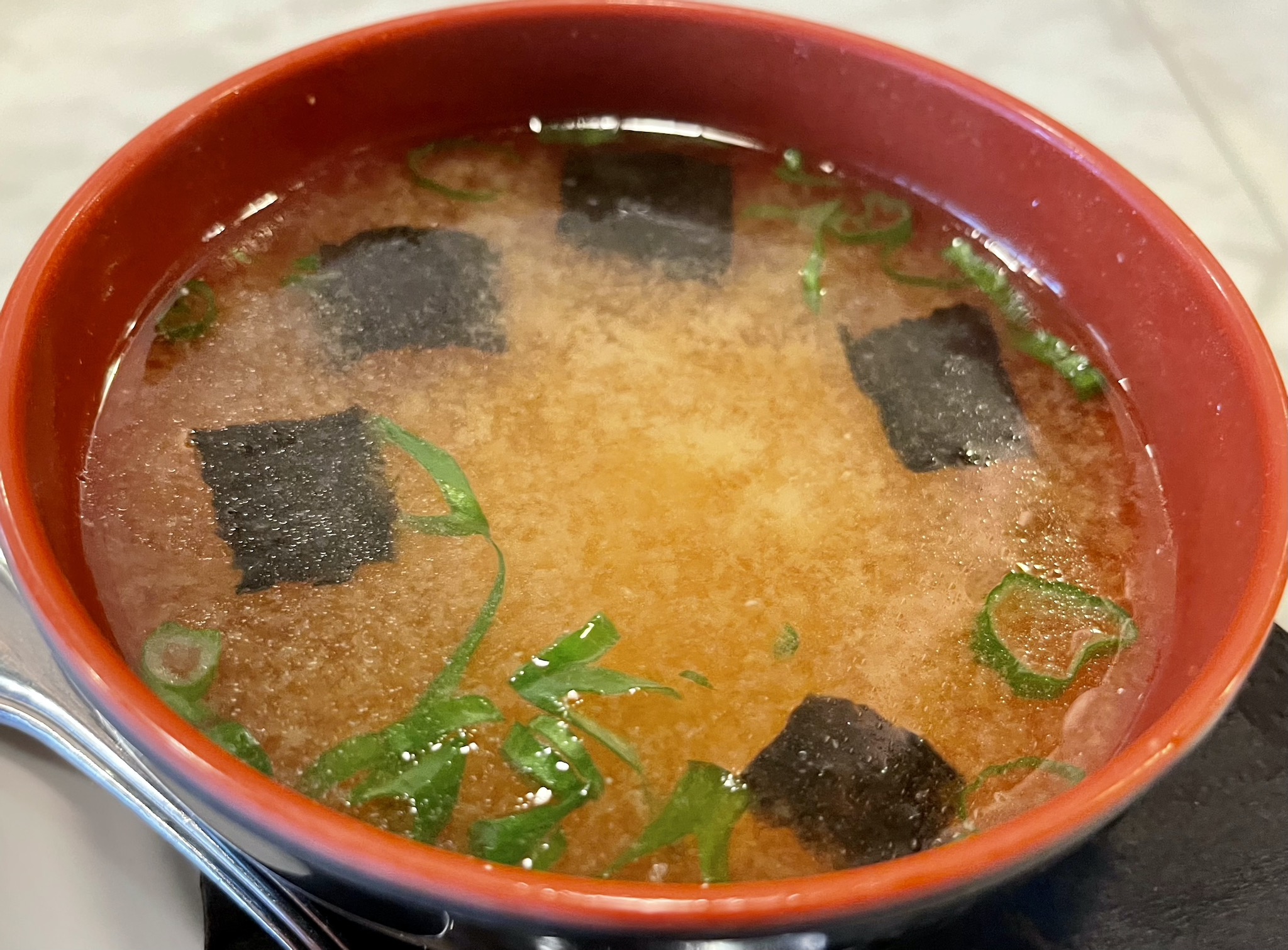 My sister ordered the Drunken Noodle – stir fry rice noodles, chicken, basil, scallion, onion, bell pepper, egg and coconut milk curry. She said she really liked it but it was a bit too heavy for her that night.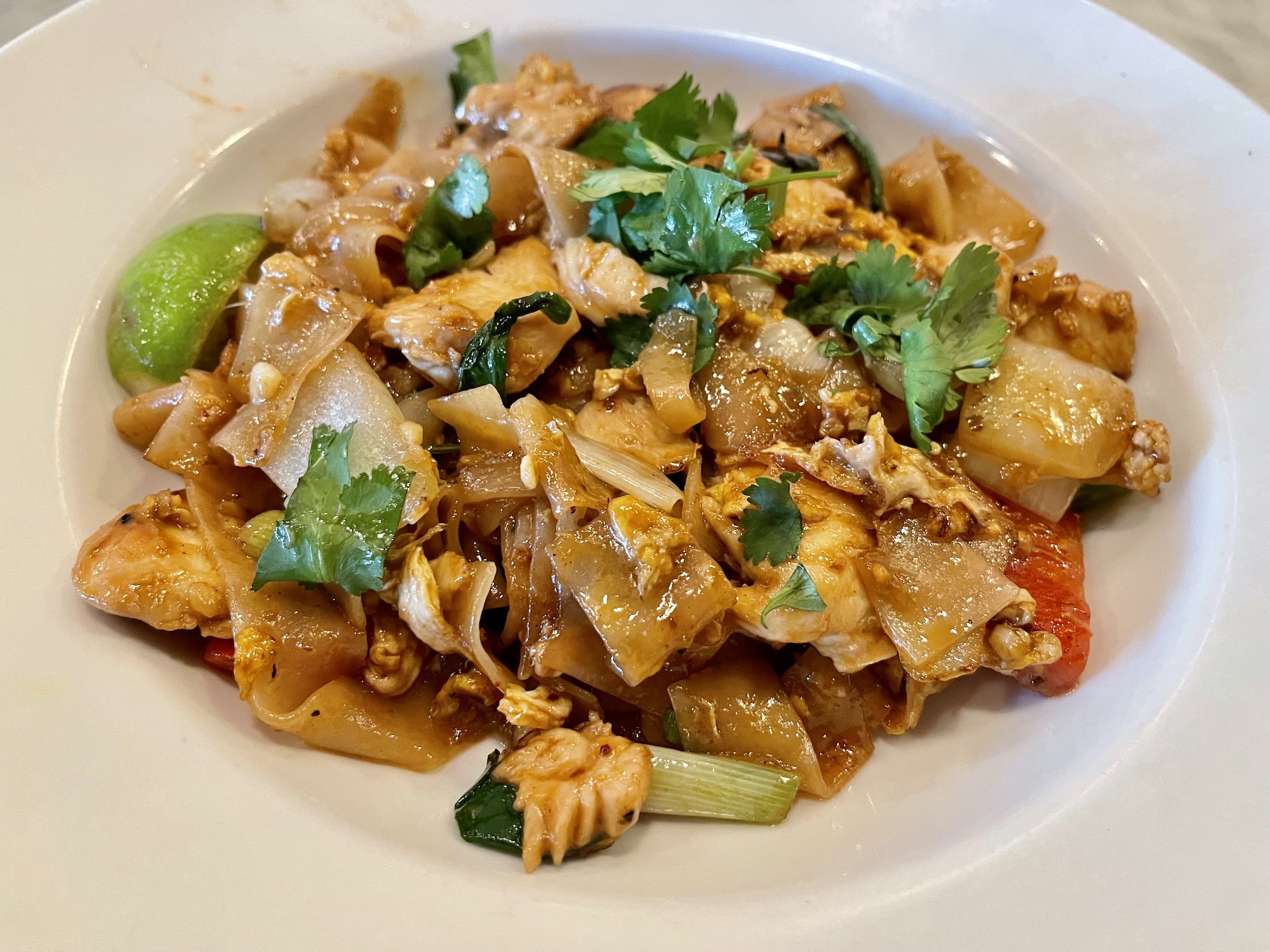 I had the Mangosteen Noodle Bowl – stir fry rice noodles, chicken, basil, scallion, onion, bell pepper, soy bean sauce, egg, bean sprouts. Not mentioned in the description was the cilantro that I despise. My sister took that off my hands since it wasn't mixed in, but they should definitely include that in the description. I am sure many people will adore this dish, not being a huge fan of five spice which was quite prominent in the flavor, this would not be one I would order again, but again, that's just my taste. Kevin had the leftovers, and quite enjoyed them.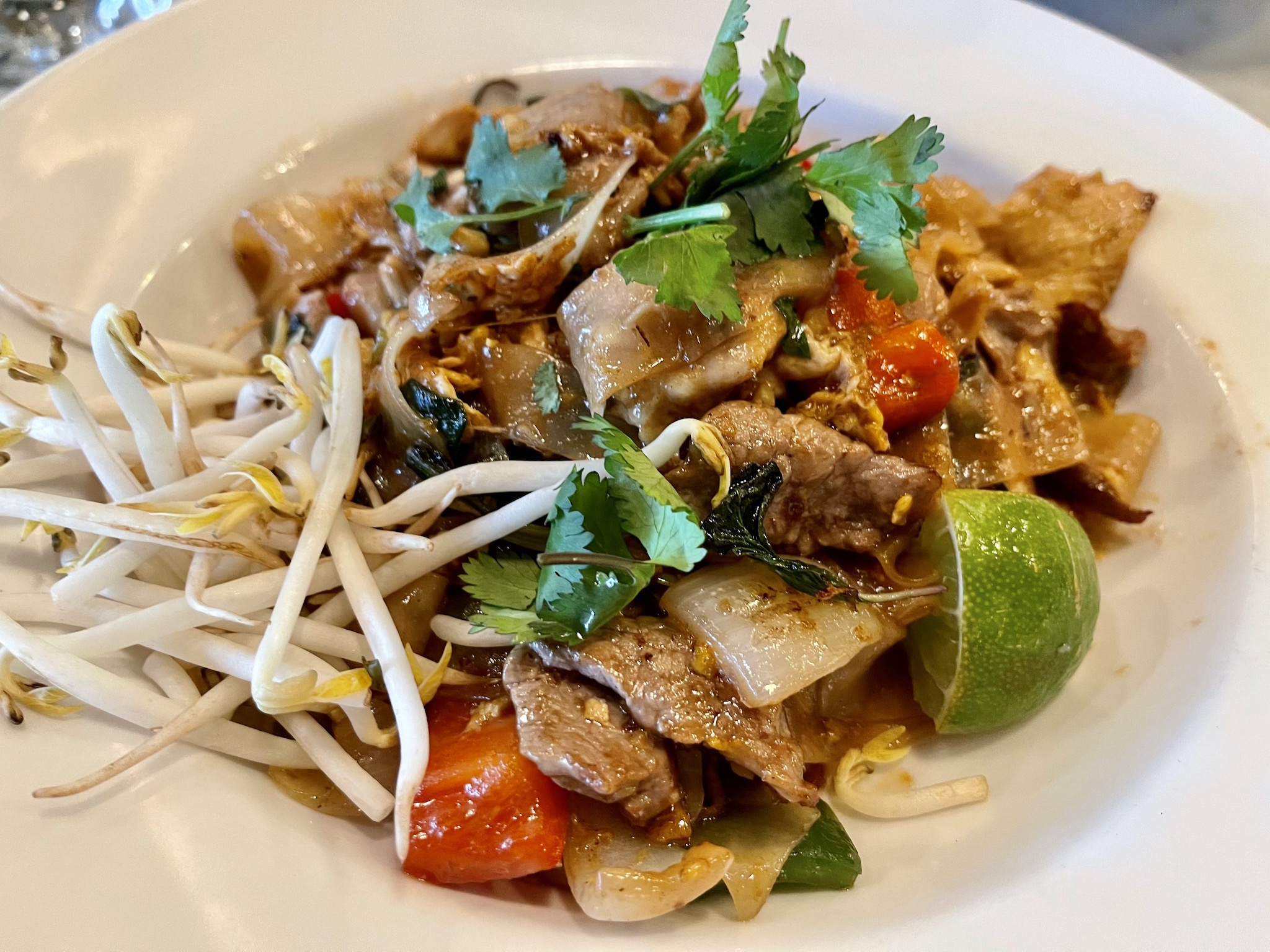 The star of this evening was my mother's dish of Shanghai Fried Rice – chicken, peas, carrots, onions, egg. It was delicious and I would absolutely order it next time. The veggies were cooked to a nice al dente for great texture and the chicken was moist and seasoned. Well, in fact the overall dish was seasoned perfectly for a very harmonious dish.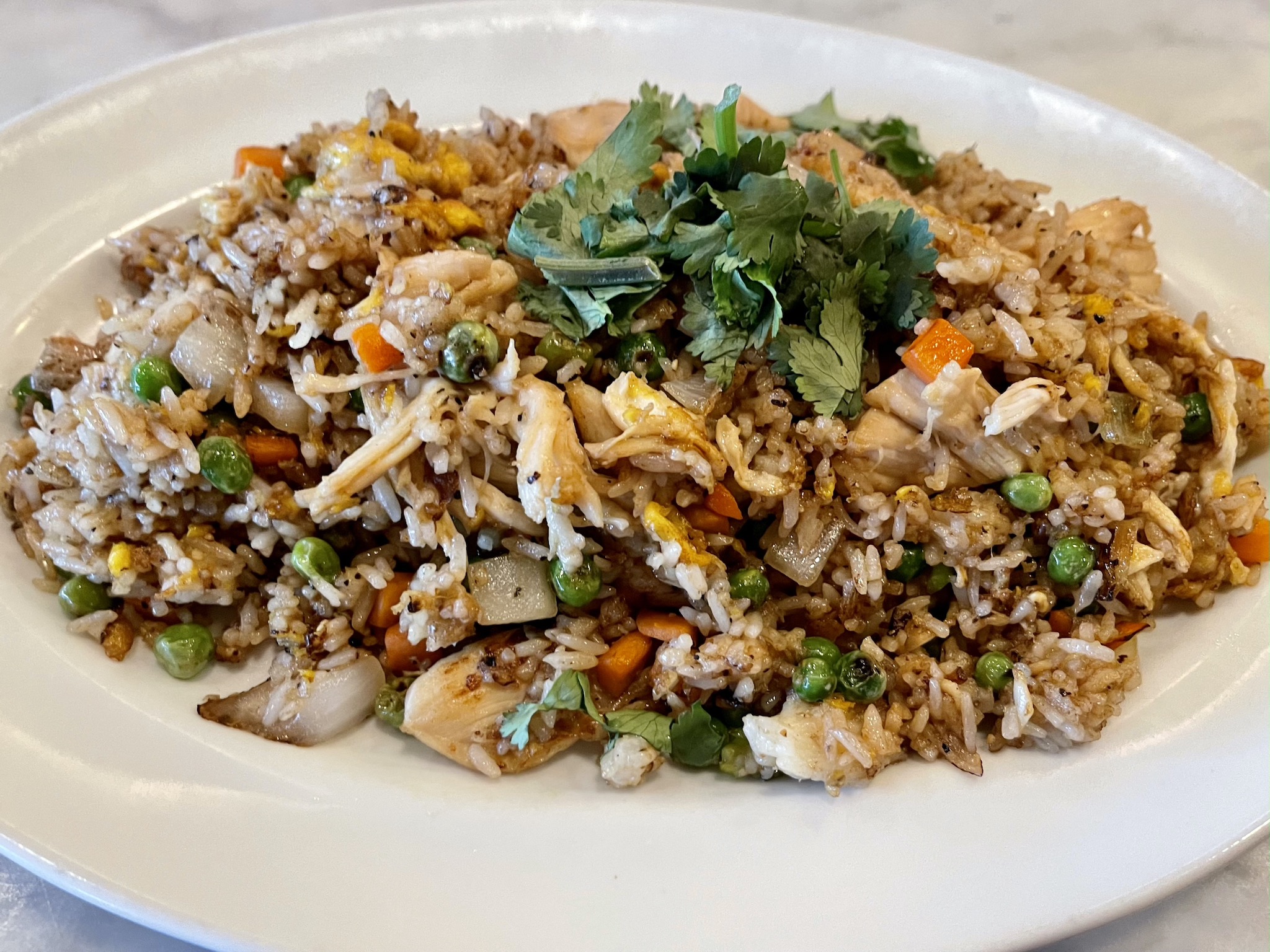 My father ordered the Miso Salmon – grilled salmon, sautéed shiitake mushrooms, asparagus to garnish, white rice, miso broth, balsamic glaze. These are flavors that he is not really used to. He said that the salmon was a bit dry. It wasn't a hit with him, but the asian flavors are what I think was the reason. I have seen others rave about it.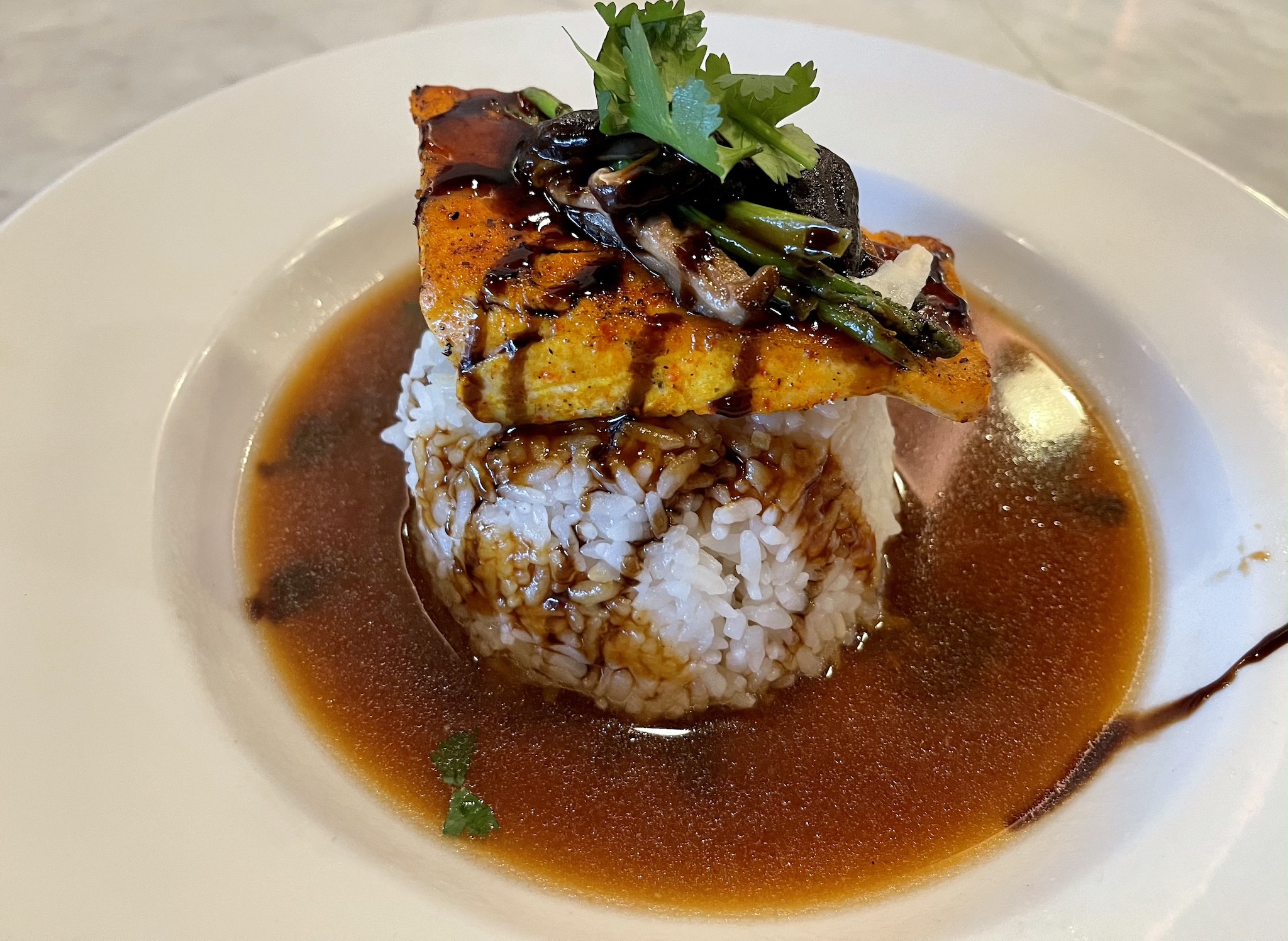 Overall, Mangosteen is a fantastic addition to downtown St Pete and I definitely recommend you give it a try. Service, food and ambiance are all on point.
Yakitori, tapas, tacos, sushi, stirfry, craft cocktails
DISCLAIMER: Kevin, Lori, Abby, Haley, & Lindsey do not dine anonymously (this would be impossible) and we sometimes get free food (though never expected). However, we dine with the locals and we support our own. You will always get honesty in a respectful manner.

PLEASE NOTE: Reviews reflect a certain moment in time. Some restaurants stay extremely consistent over many years, and some change for the better or worse. Some things that may change are: chefs, recipes, food suppliers, ingredients, philosophies, ownership, etc. We always hope that you have the same good, or great experience we had.
More Foodies News, Reviews & Recipes