St. Pete Beach Gets a New Cuban Spot: Kuba Cocina En La Playa
St. Pete Beach Gets a New Cuban Spot: Kuba Cocina En La Playa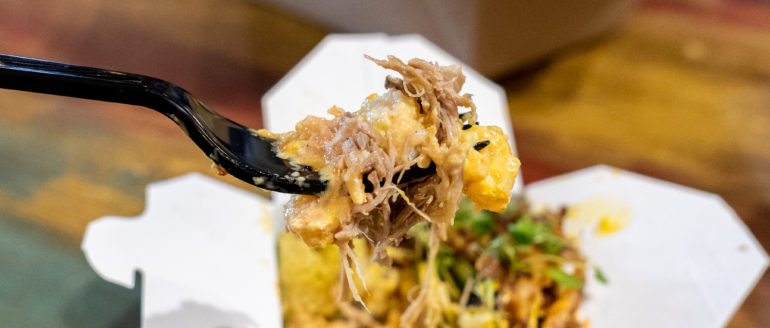 (Permanently closed as of Dec 28, 2022.)
Your visit to St. Pete Beach just got a whole lot better. Stop by the new and iconic Kuba Cocina En La Playa for tasty, made to order, Cuban food. We heard the buzz on their Cuban sandwich and had to try it for ourselves. The result? Astounding flavors that'll have us dreaming of the crunchy, toasty bread and juicy pork. Additionally, Kuba Cocina offers a variety of other modern day Cuban classics that I quickly fell in love with. This vibrant spot on Blind Pass Road is perfect for grabbing a quick bite to-go or you can enjoy a meal in the lobby area. You'll walk up to order right outside by the beautiful mural and let the smells and friendly staff do the rest. The soulful Cuban Food at Kuba Cocina En La Playa easily became my new obsession after my first visit.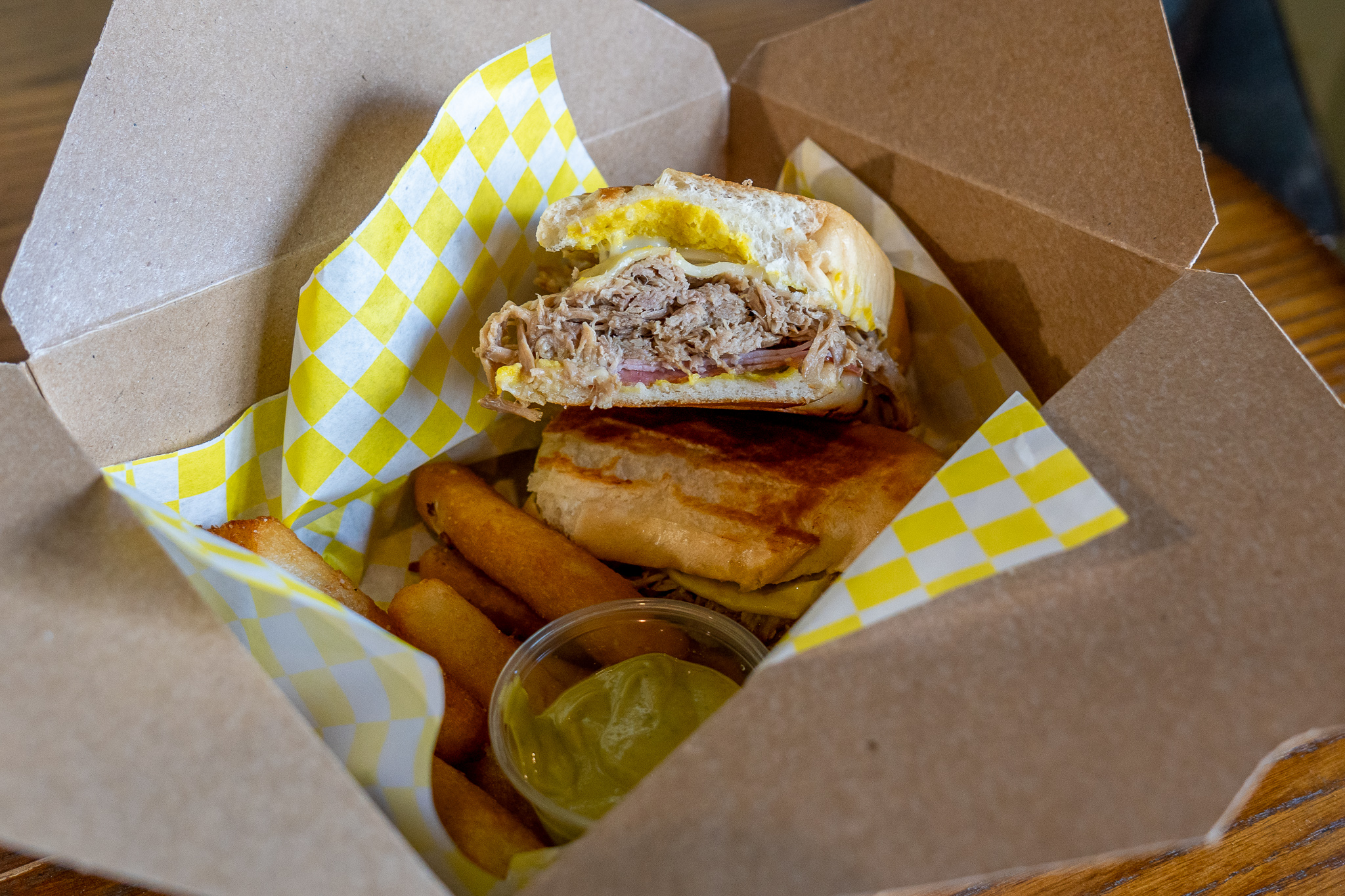 Cancel your afternoon plans, you're going to need a nap after this. Of course, I have to start with the Cuban Sandwich. The El Rey Kubano from Kuba Cocina is a showstopper with mustard sauce, pickles, salami, ham, shredded pork, swiss cheese, all pressed on Cuban bread. The hearty and flavorful sandwich is packed with fresh ingredients and held together by crunchy, yet soft Cuban bread. Paired with an order of their soft yucca fries, which if you don't know, are like potatoes on steroids with a flaky coat and a warm inside. You can also get a side of fruit instead, but you should really trust me on this and get the yucca fries with the creamy cilantro aioli that's made from scratch.
Fun fact, this Cuban Sandwich is award-winning. Back in 2018 at the 7th Annual Cuban Sandwich Festival in Tampa, they won first place for best Tampa historic Cuban Sandwich. Congrats Chef Felicia and team! We can definitely taste a winner here.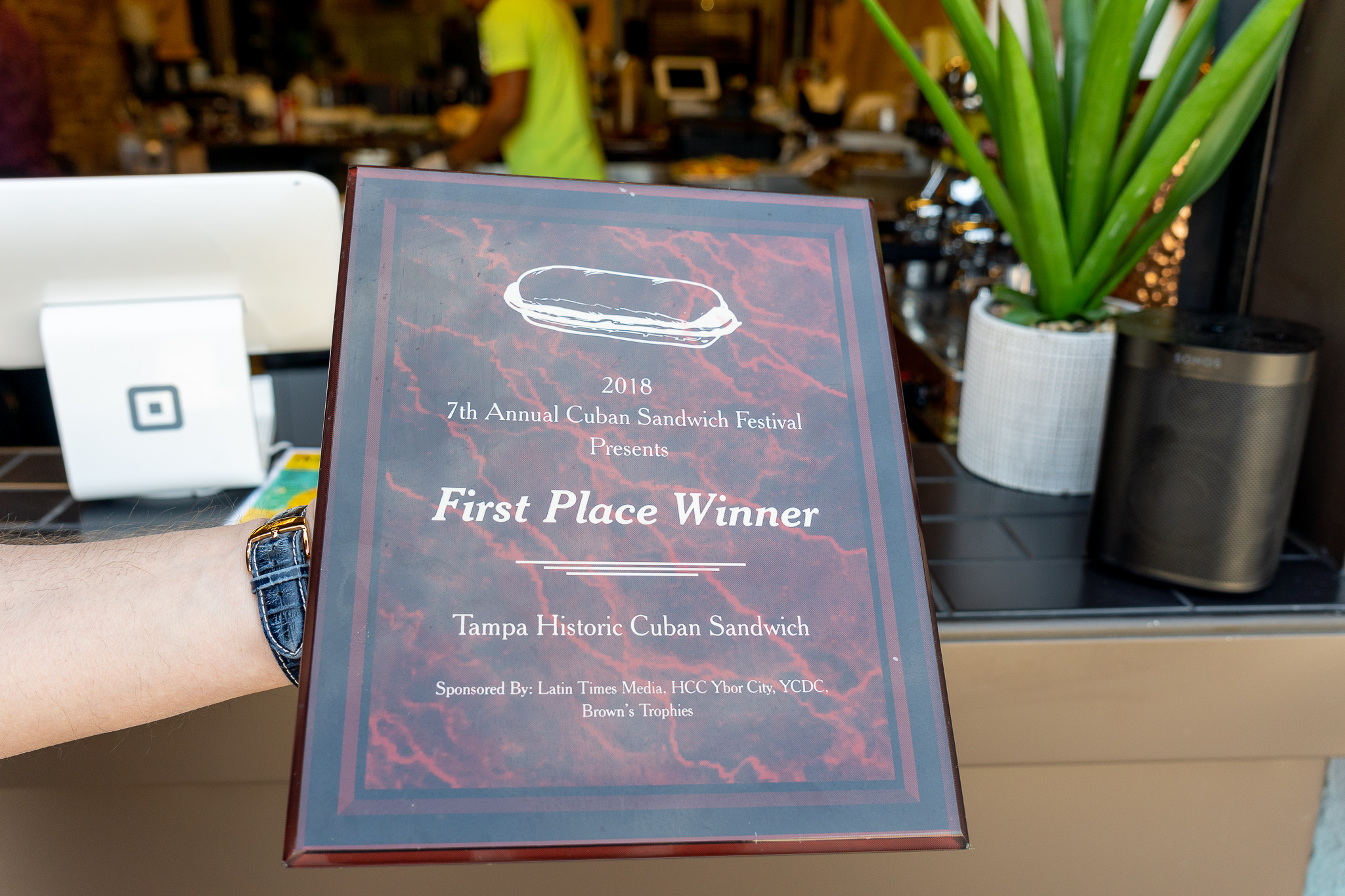 One thing I have a hard time passing up is a large container of fried rice. I've never had Cuban fried rice before and was completely blown away.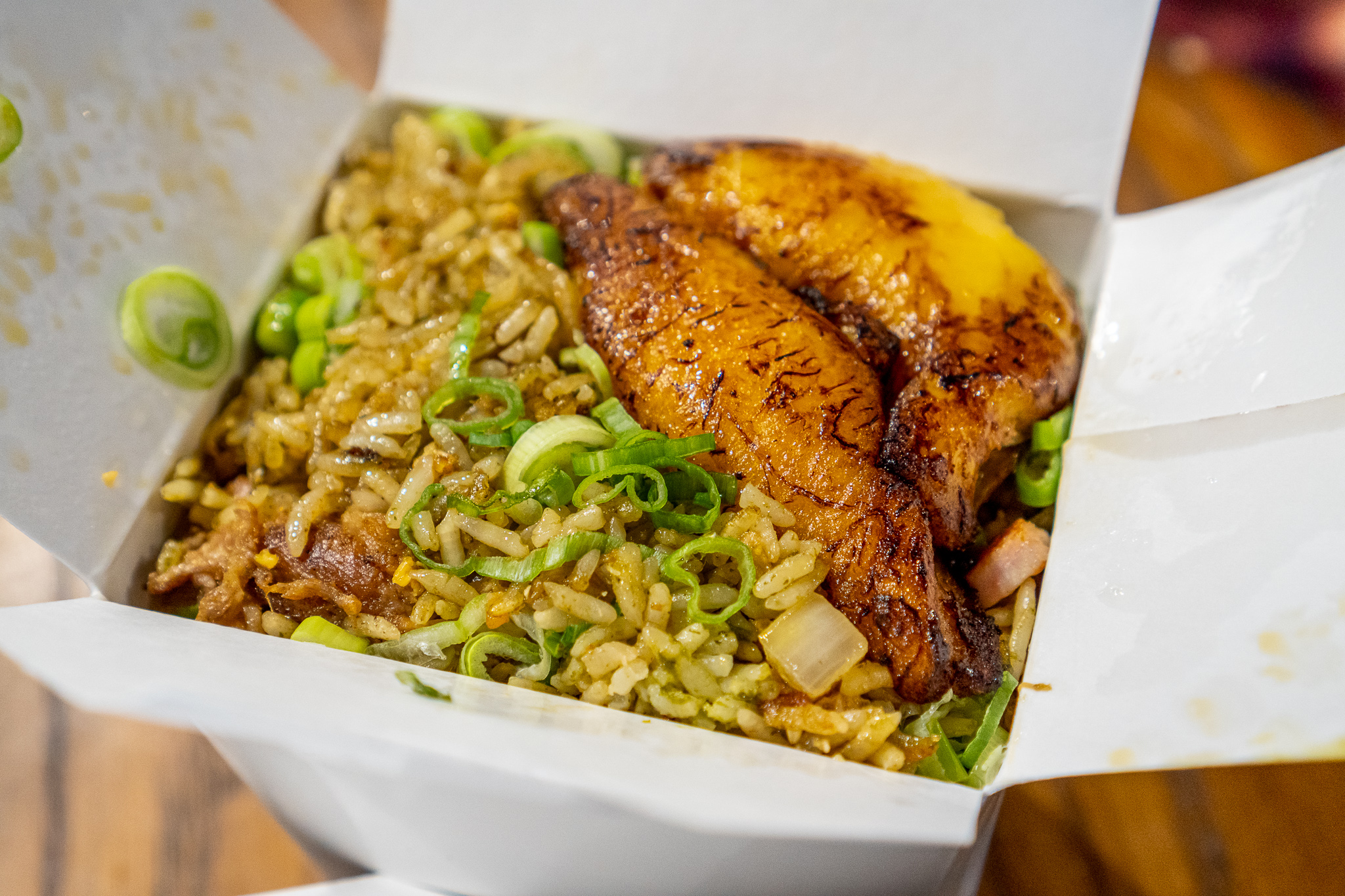 The Kuban Fried Rice is loaded with rice, shrimp, ham, chorizo, shredded pork, green onions, and sweet plantains. I shared this with my brother and we still had leftovers. It's a mighty dish that you won't want to put down. My favorite part? The sweet plantains. They added a sweetness that really made my sweet and savory tastebuds happy.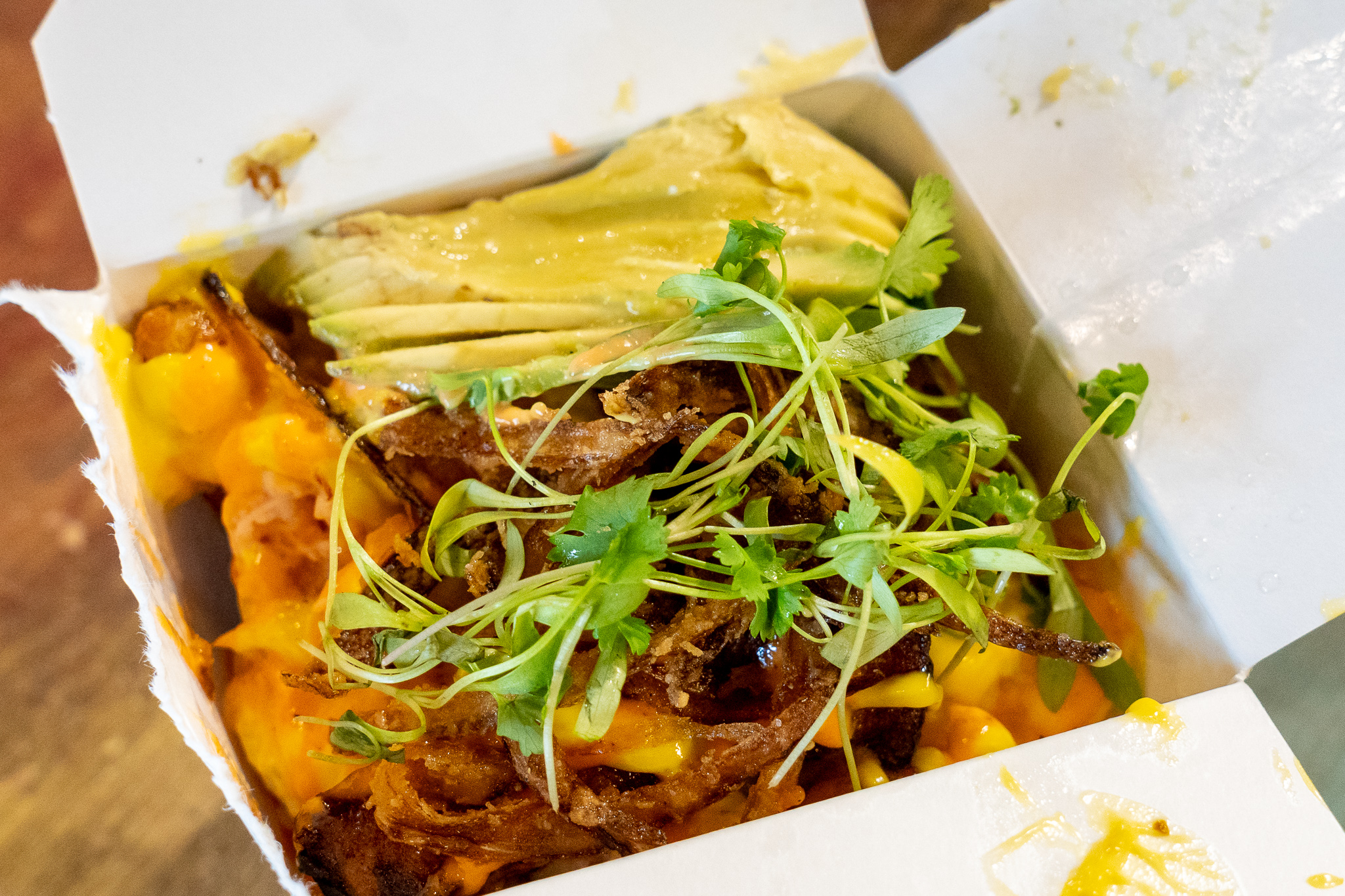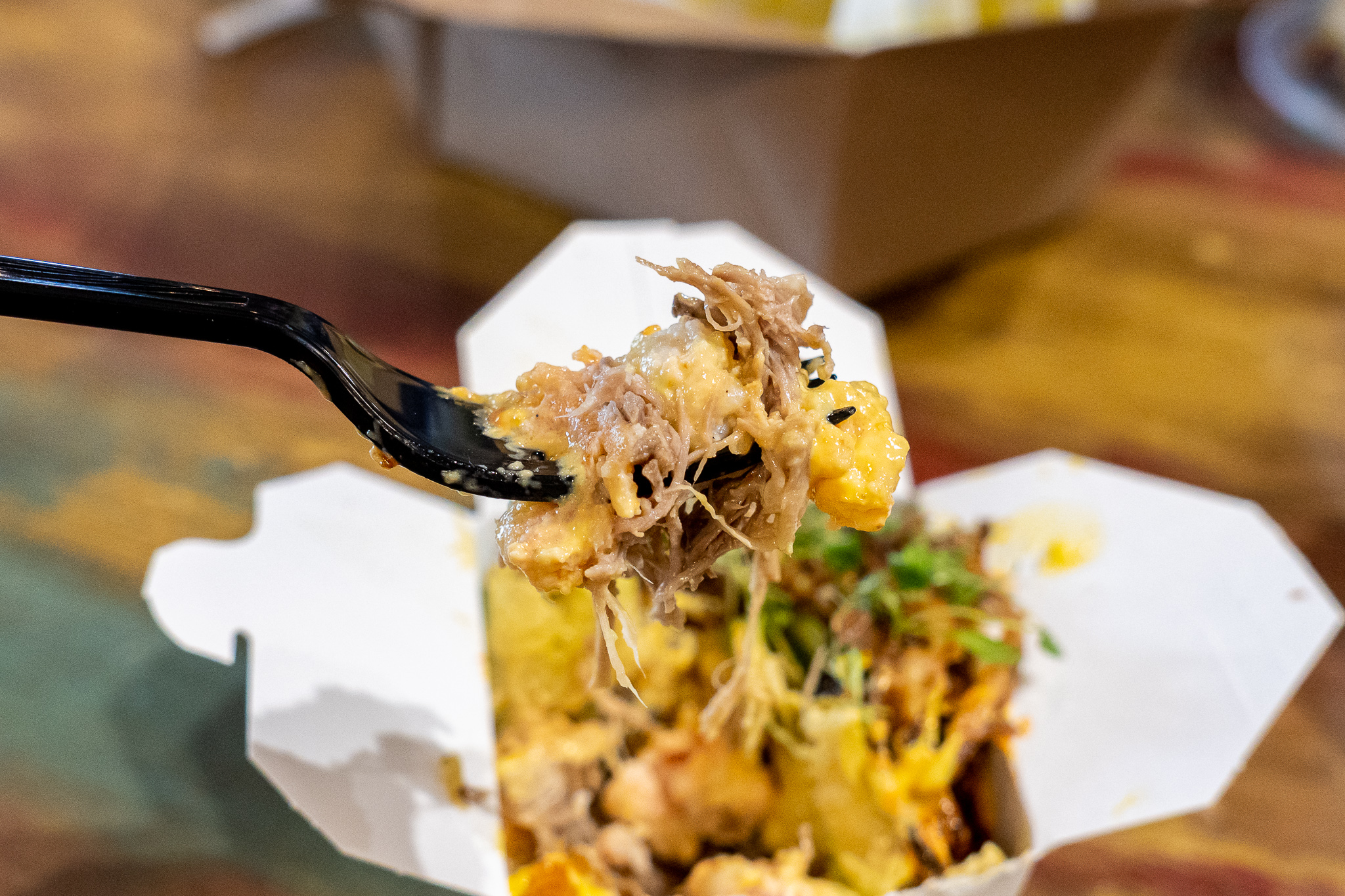 Another menu item that I didn't want to stop eating was the Lobster & Shrimp Salchipapa. Kuba Cocina takes this classic Latin dish to the next level with truffled yucca fries, muenster cheese, chicharrones, shrimp, lobster, piquillo and saffron aiolis. A few bites in and I was at a loss for words, but to sum it up, this entire dish is savory goodness. It seemed never-ending with impressive ingredients. This meaty dish of chicharrones, shrimp and lobster will fill you up quickly but be sure to save room for everything else in this dish because your taste buds will thank you, I promise.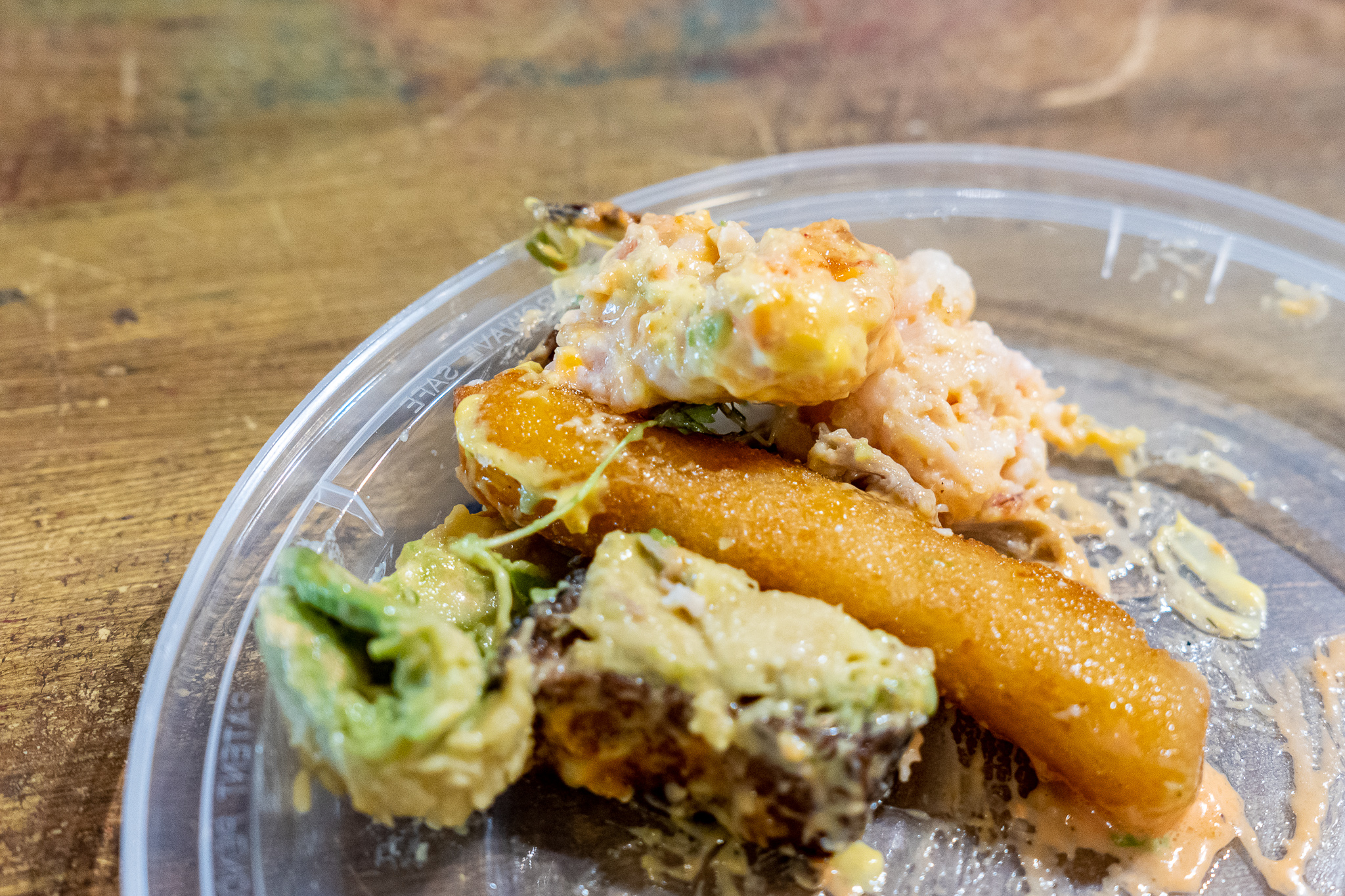 It might not look all that glamorous but here's what a few ingredients from the Lobster & Shrimp Salchipapa look like close up. Smothered in saffron aiolis, the different flavors and textures in each bite are something to fantasize over.
The empanadas are flaky and stuffed with a variety of enticing, savory combinations. Kuba Cocina offers seven different empanadas which include a few different unique breakfast and lunch options. In my opinion, one empanada makes a snack and two or three can make a meal.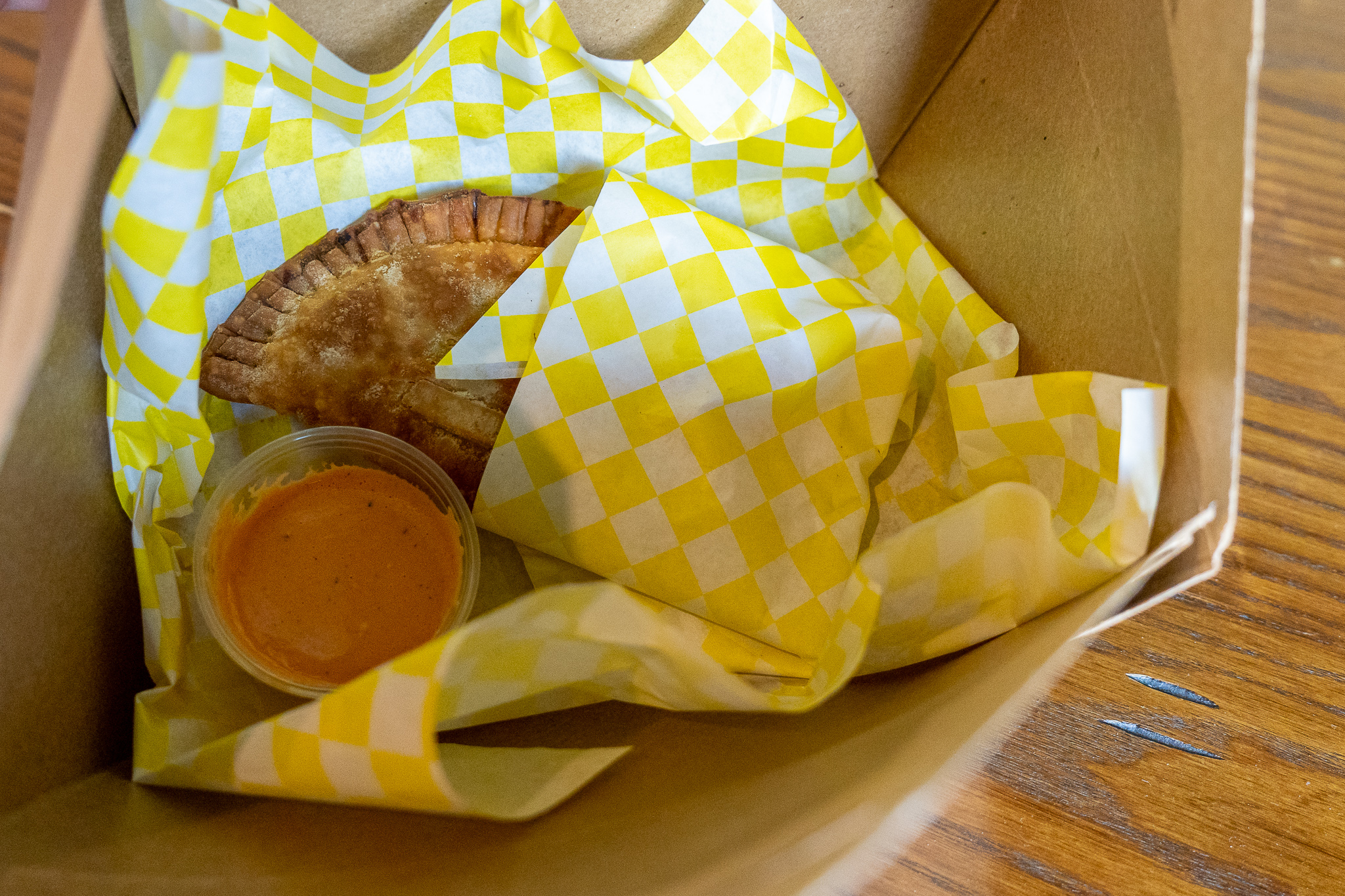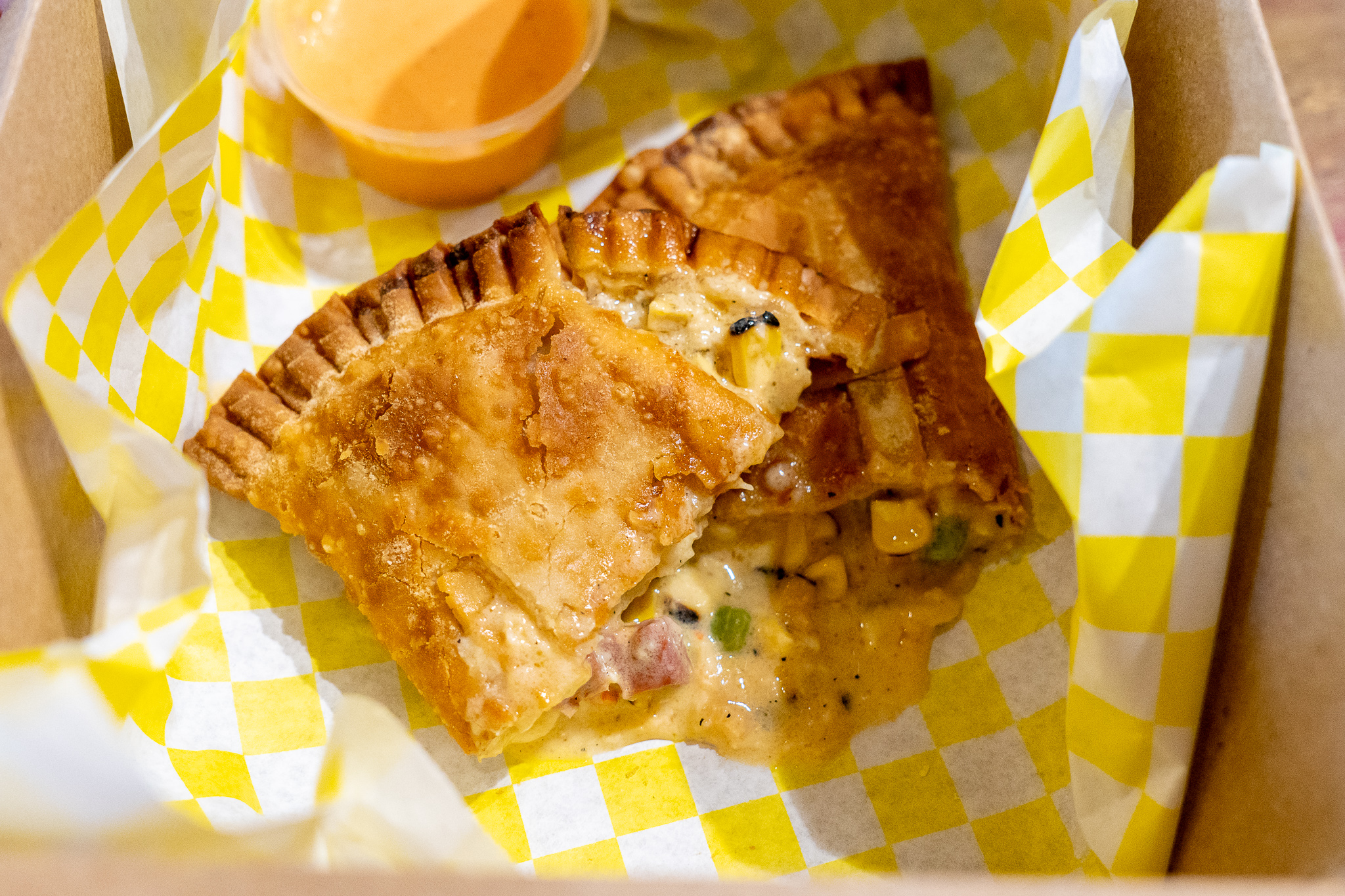 The Lobster Empanada has lobster, chorizo, corn, and manchego cheese inside. This creamy, somewhat messy empanada is what dreams are made of. Served warm and wonderful, you really can't go wrong here.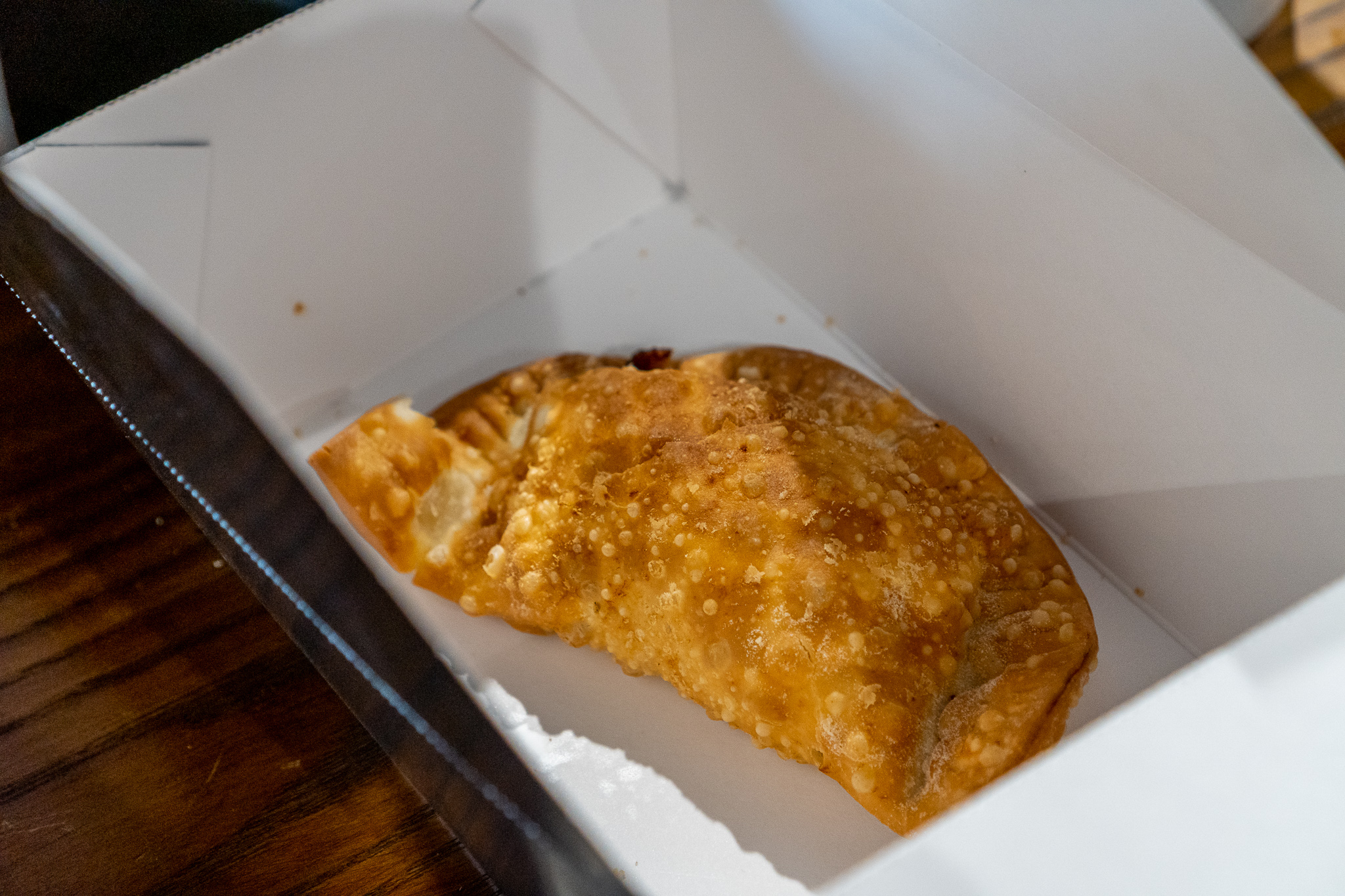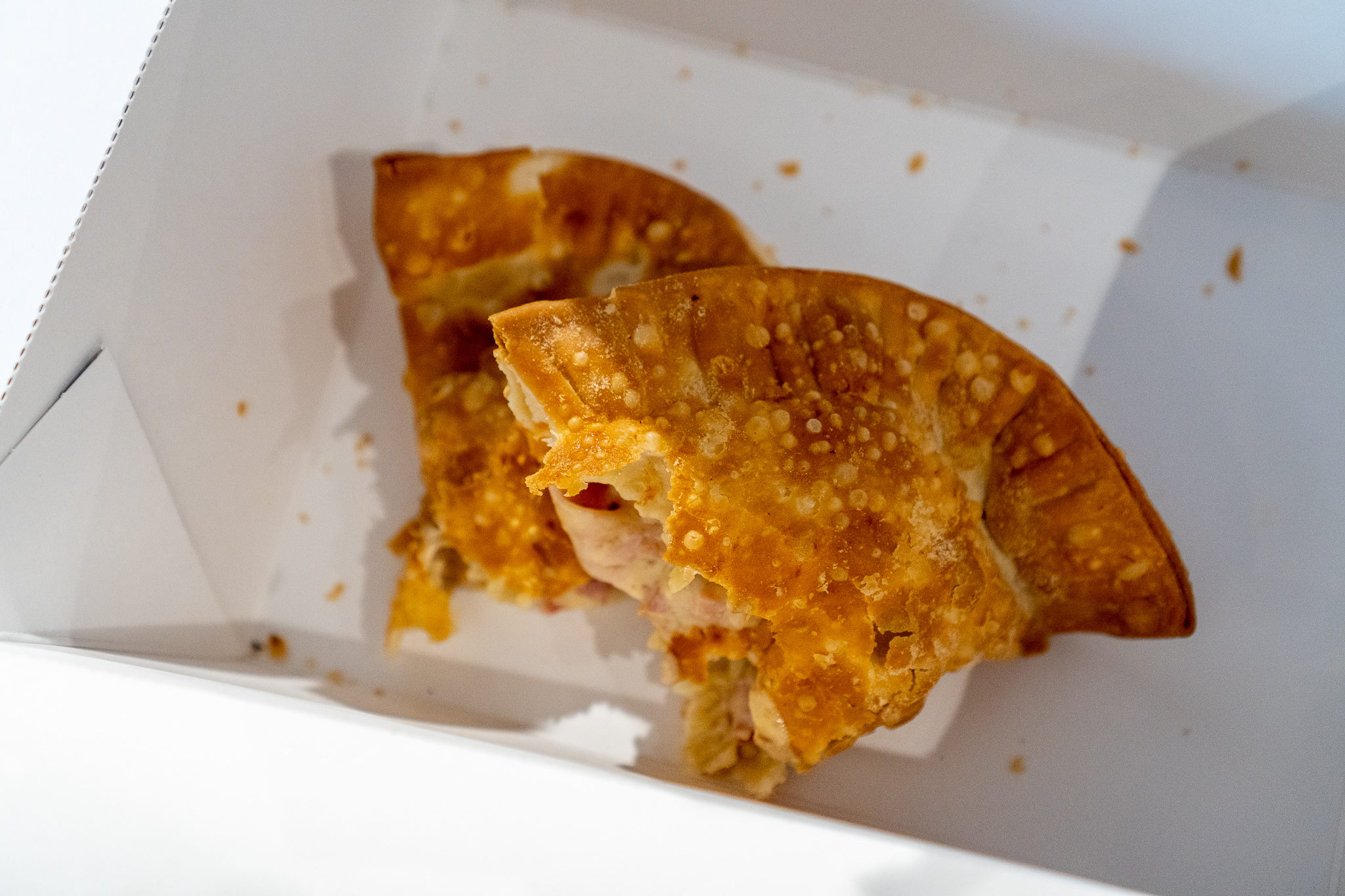 A Kuban sandwich empanada? Say less! Between the luscious pork, melted swiss cheese and everything in between, you can't go wrong with this empanada. If you're looking for the full Kuban sandwich flavors though, I'd recommend the El Rey Kubano over this for the full effect.
The menu goes on and on including salads, more sandwiches than just the El Rey Kubano, sides, desserts and more. One shiny thing that caught my eye was their beautiful, copper espresso machine. Their cafe menu looked great! I can't wait to try a classic Cafe con Leche on my next visit.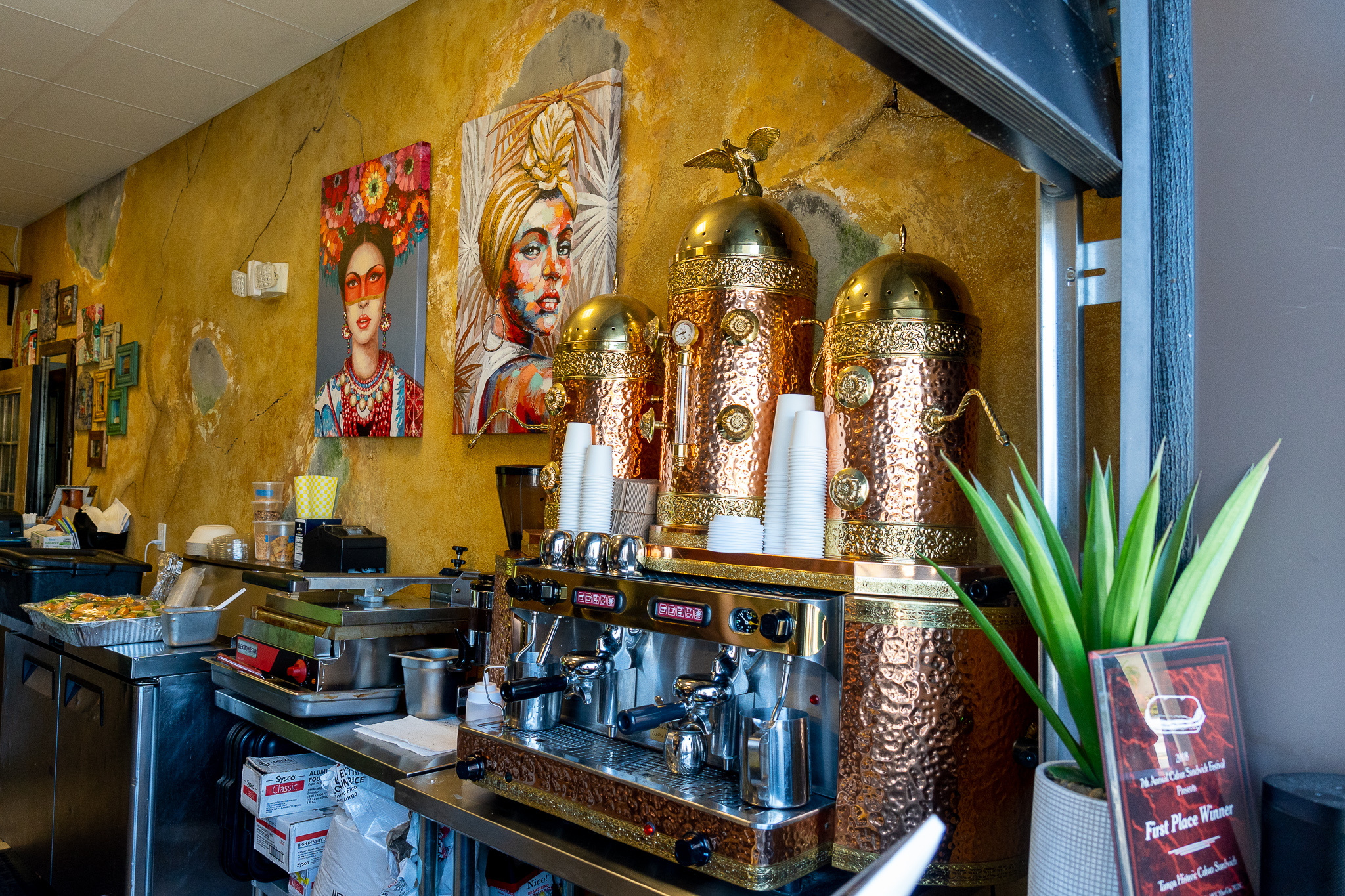 Kuba Cocina is an impressive place in St. Pete Beach that brings tons of Cuban flavors and classics to the area. I would absolutely recommend making a plan to stop by for the El Rey Kubano and Shrimp & Lobster Salchipapa as soon as you can.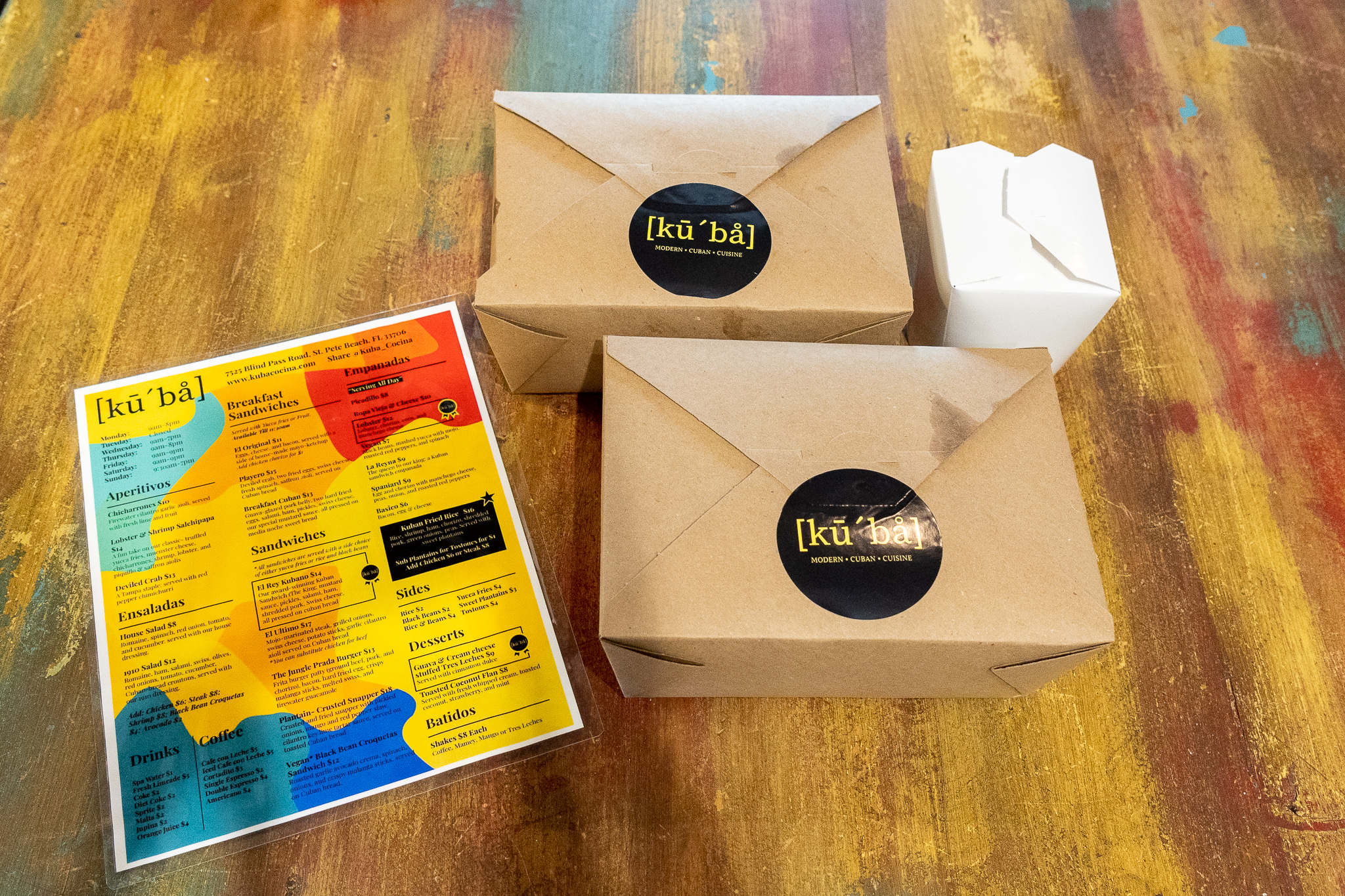 A modern take on traditional Cuban favorites, with a focus on great quality ingredients, products and flavors.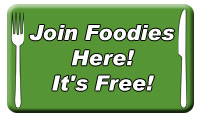 More Foodies News, Reviews & Recipes