Al Fresco Dining in the Heart of Downtown St. Pete at Novu Bistro Bar
Al Fresco Dining in the Heart of Downtown St. Pete at Novu Bistro Bar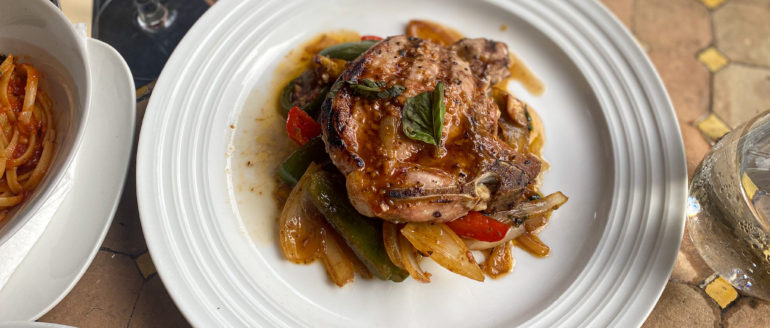 On the corner of Central Avenue and 1st Street next door to the Historic Ponce de Leon Hotel stands a small, yet charming bistro with al fresco dining. Novu Bistro Bar offers a relaxed dining experience in booming downtown St. Petersburg for most any occasion – from a casual date night or birthday celebration, to pre dinner drinks and happy hour with coworkers.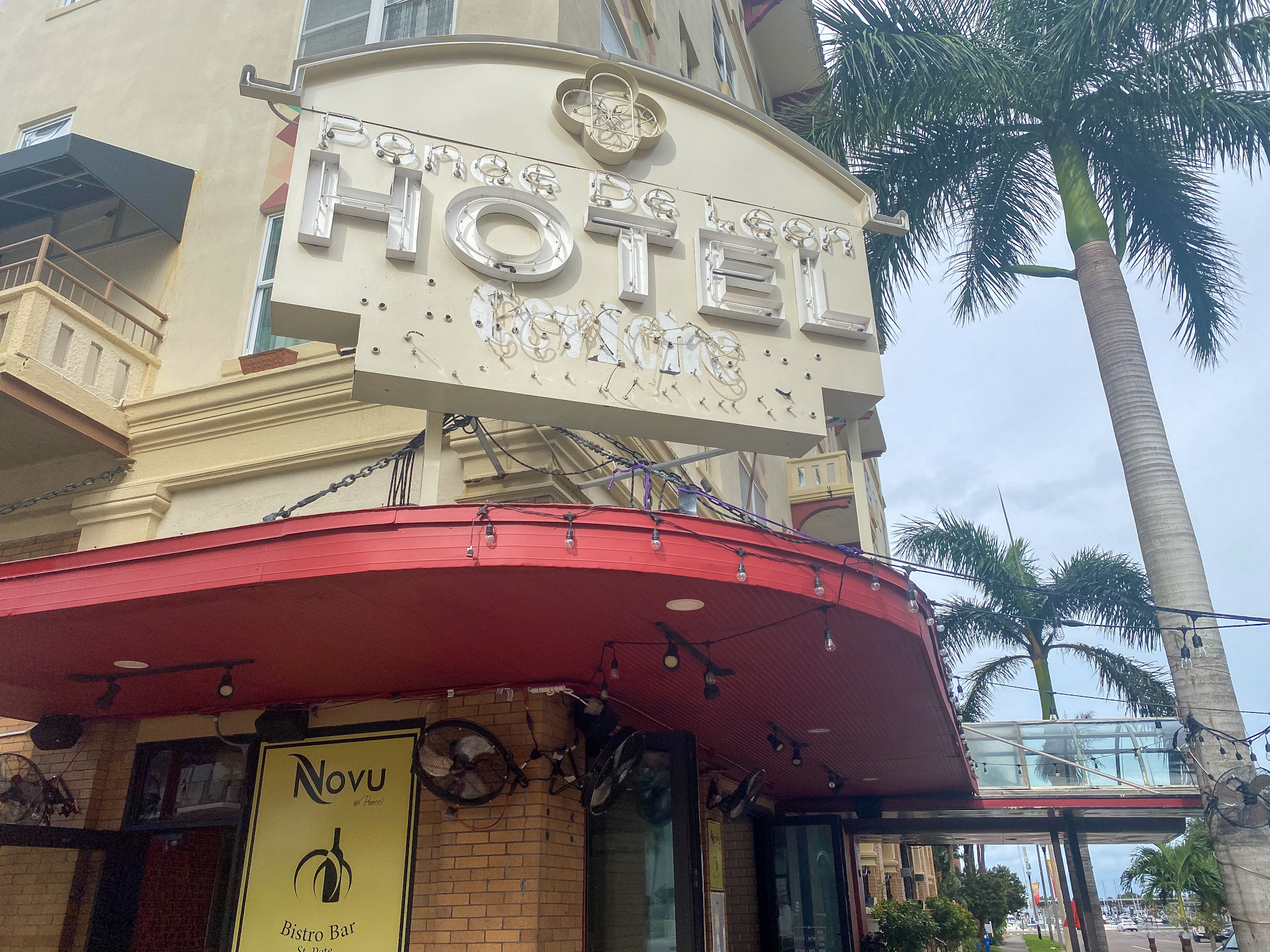 All of the seating is open air so that diners can fully immerse themselves in the heart of downtown St. Petersburg. Umbrellas shelter the handful of tables that line the sidewalk while the eight seats at the bar are situated just inside (and they're the only seats inside). Because seating isn't incredibly plentiful at Novu, securing a prime seat on a nice night is a thrill. We have dined in both areas, at the bar and outside at a table, and we favored the intimate ambiance and experience whilst sitting at the bar the most. Though after these hot summer months are over, an evening of dinner and drinks outside under the St. Pete lights sounds quite enchanting.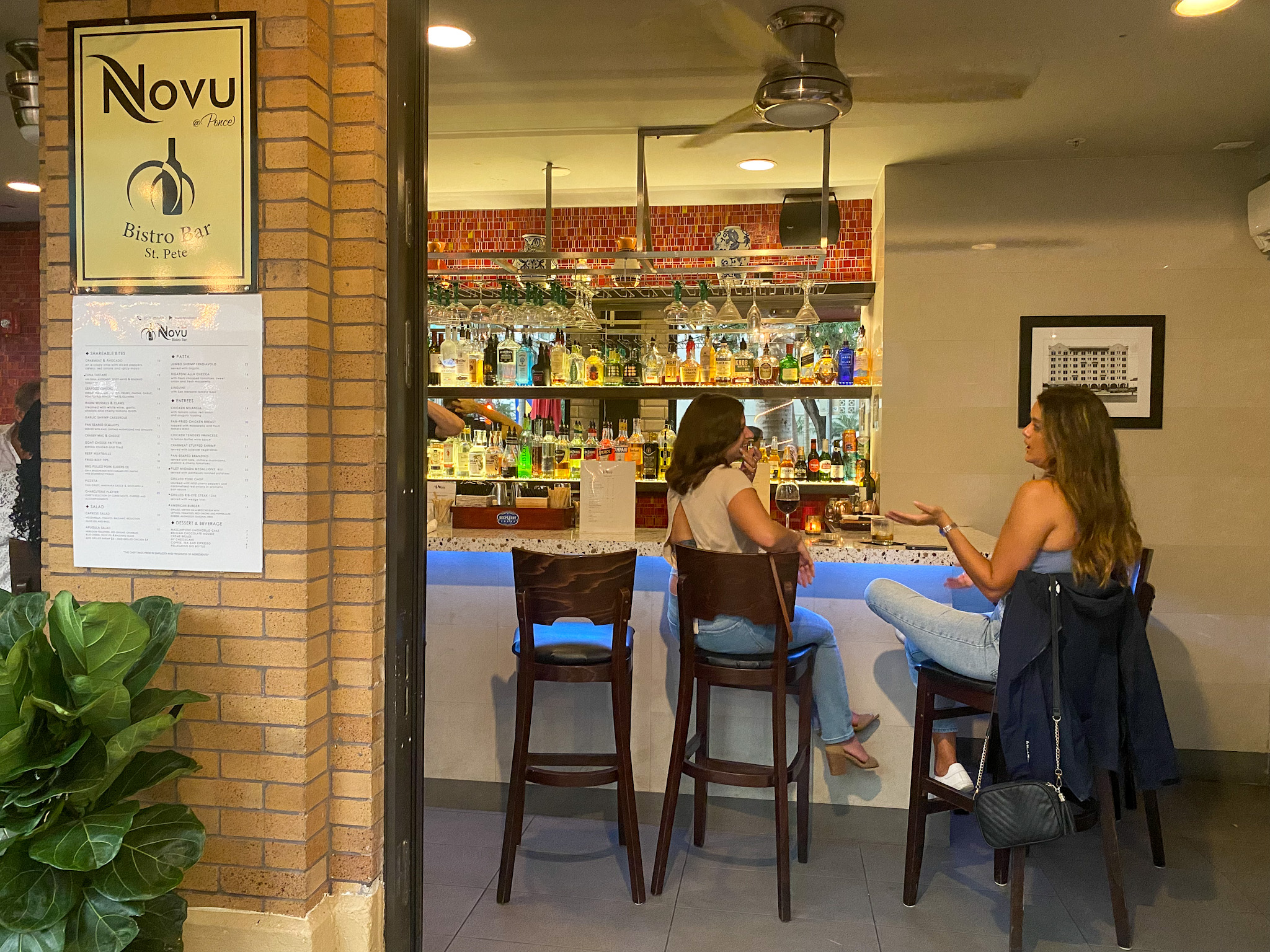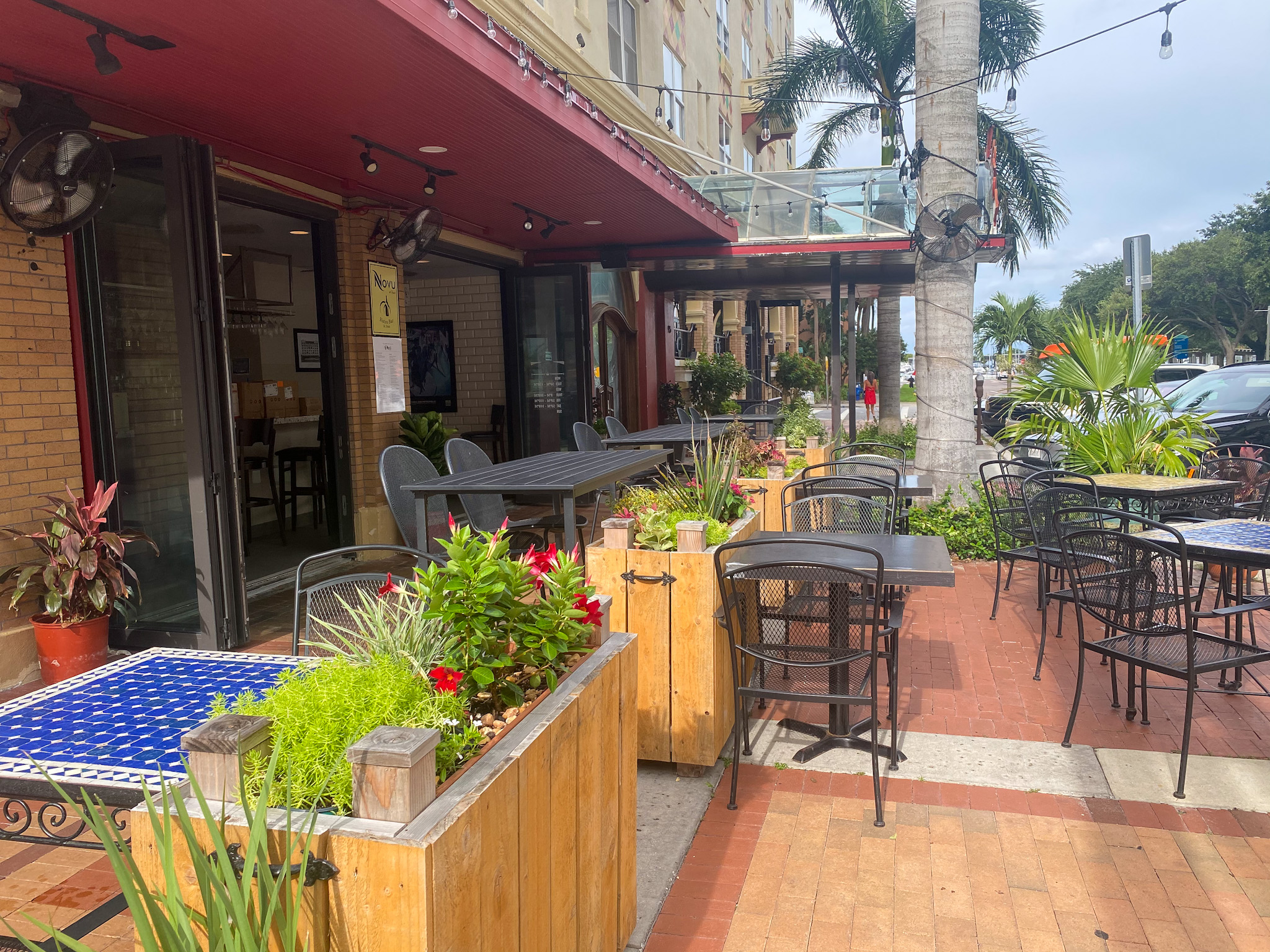 You can visit Novu every day of the week with the exception of Monday. Tuesday through Friday they open at 4PM, while on the weekends they open their doors at 1PM. The Novu space is also available to rent for your next private party/event. Food and drink services can be tailored to accommodate each unique event, too. Novu has the capacity to accommodate 60 guests inside and out, or 45 seated.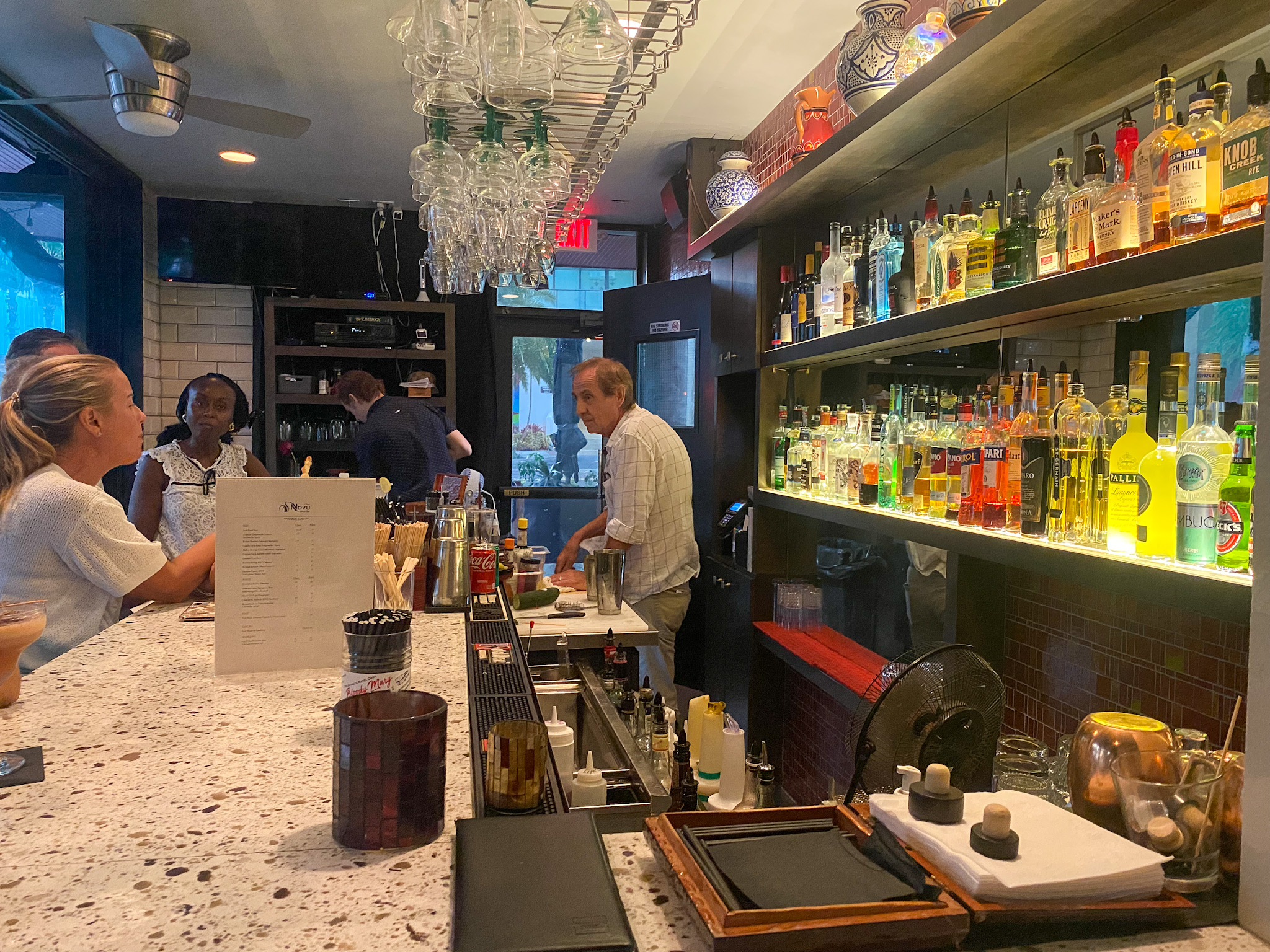 The drink selection available at Novu Bistro Bar is much more expansive than I initially assumed, considering the overall size of the space. Well, let me tell you – that bar menu packs an unexpected punch. First of all, the cocktails are wonderful. I had a hard time denying the Chocolate Cherry Espresso Martini for obvious reasons. This popular drink is comprised of Santa Teresa Rum, espresso, Irish cream, Tiramisu liqueur and cherry…and my oh my is it decaden and delicious until the last drop.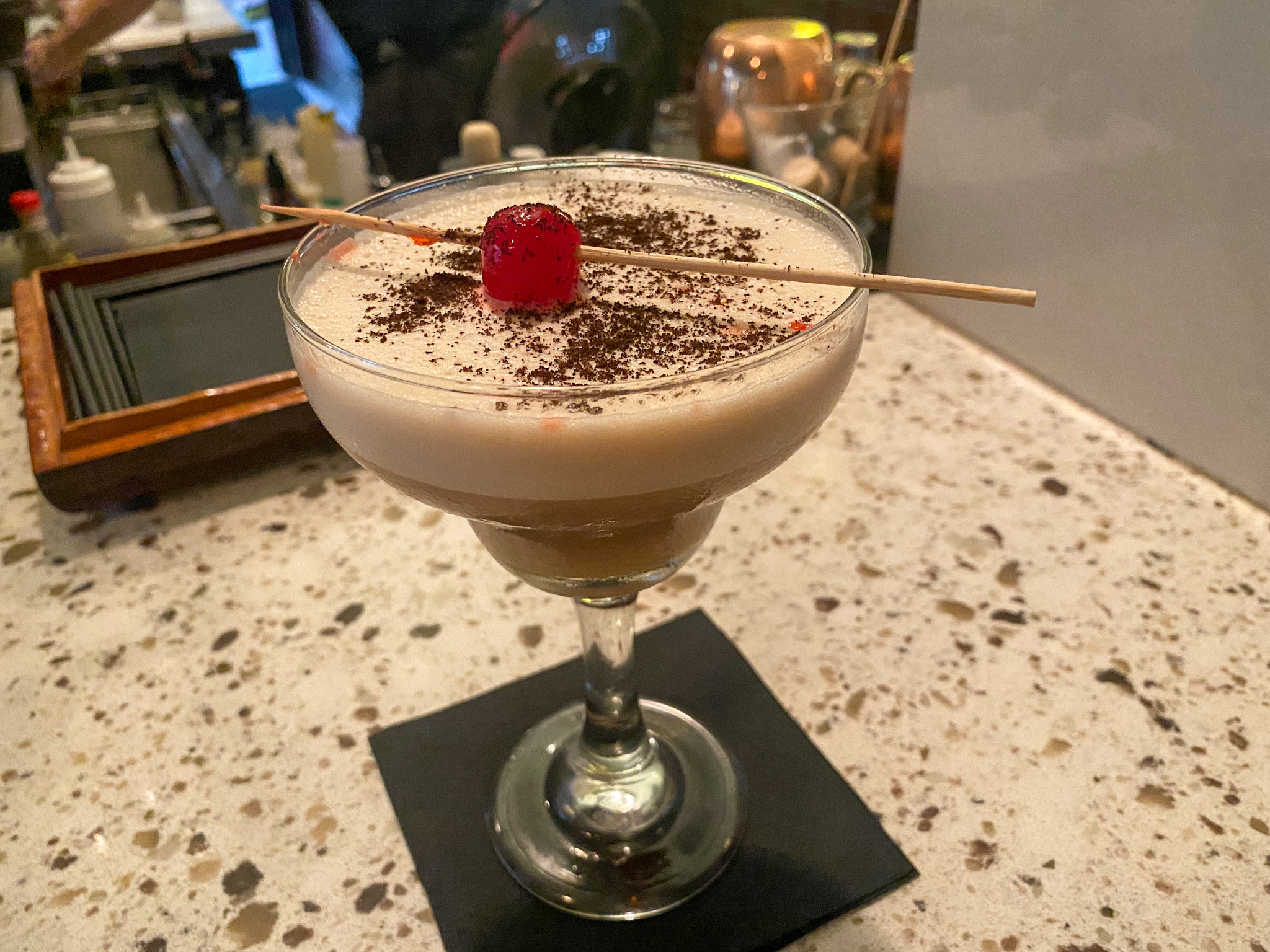 My husband was drawn to the Sierra Madre Old Fashion, of course. Smokey Sotal, aromatic bitters, black walnut bitters, McClelland Highland scotch, orange, simple and filthy cherries make up this beauty. Think traditional old fashioned, but with a bit more smoke and earth. It was quite divine and right up our alley.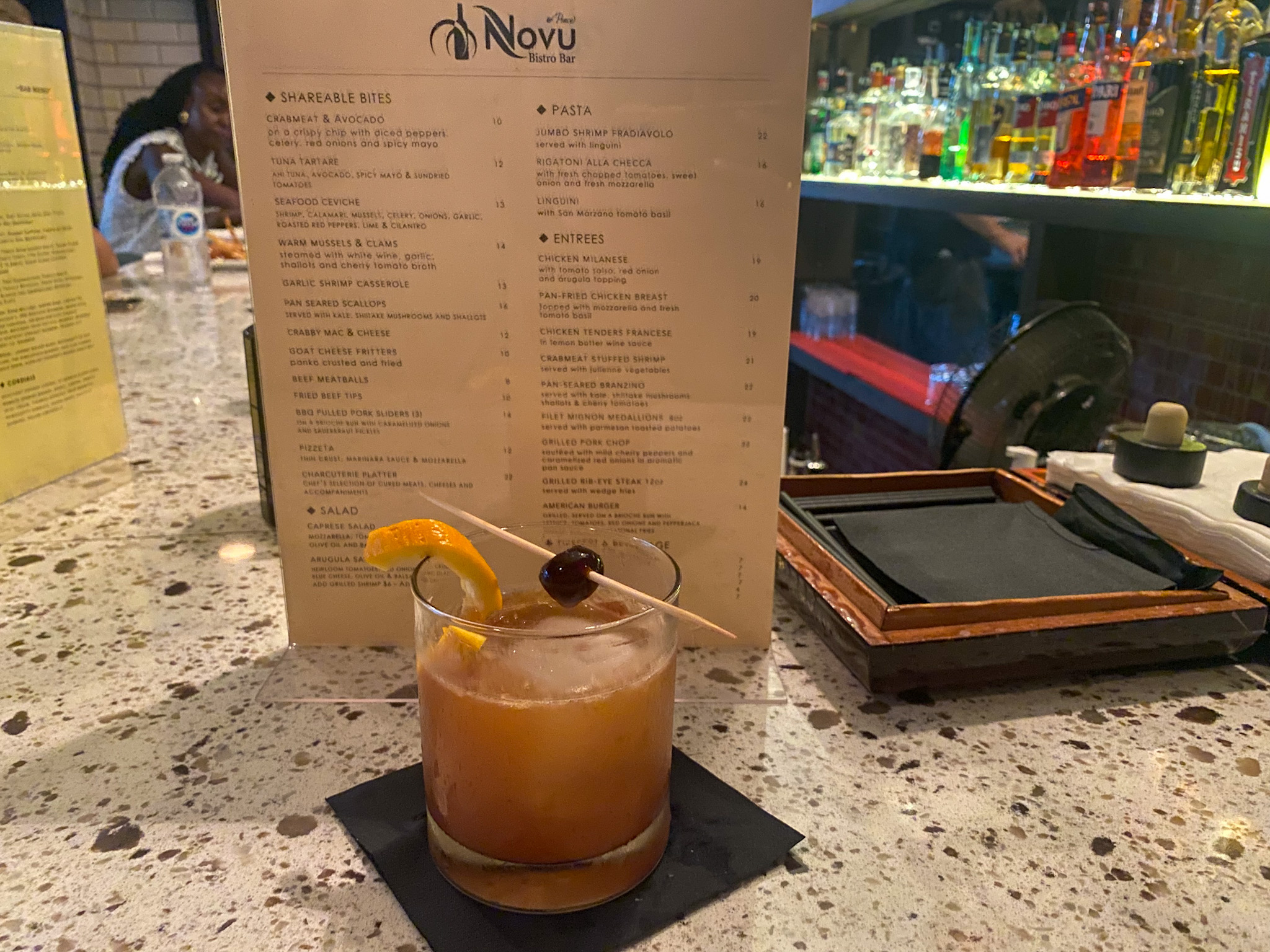 During our very first visit to Novu Bistro Bar, we determined that it was a bottle of wine kind of evening. We chose a terrific Malbec to accompany our meal (which was under $30, by the way).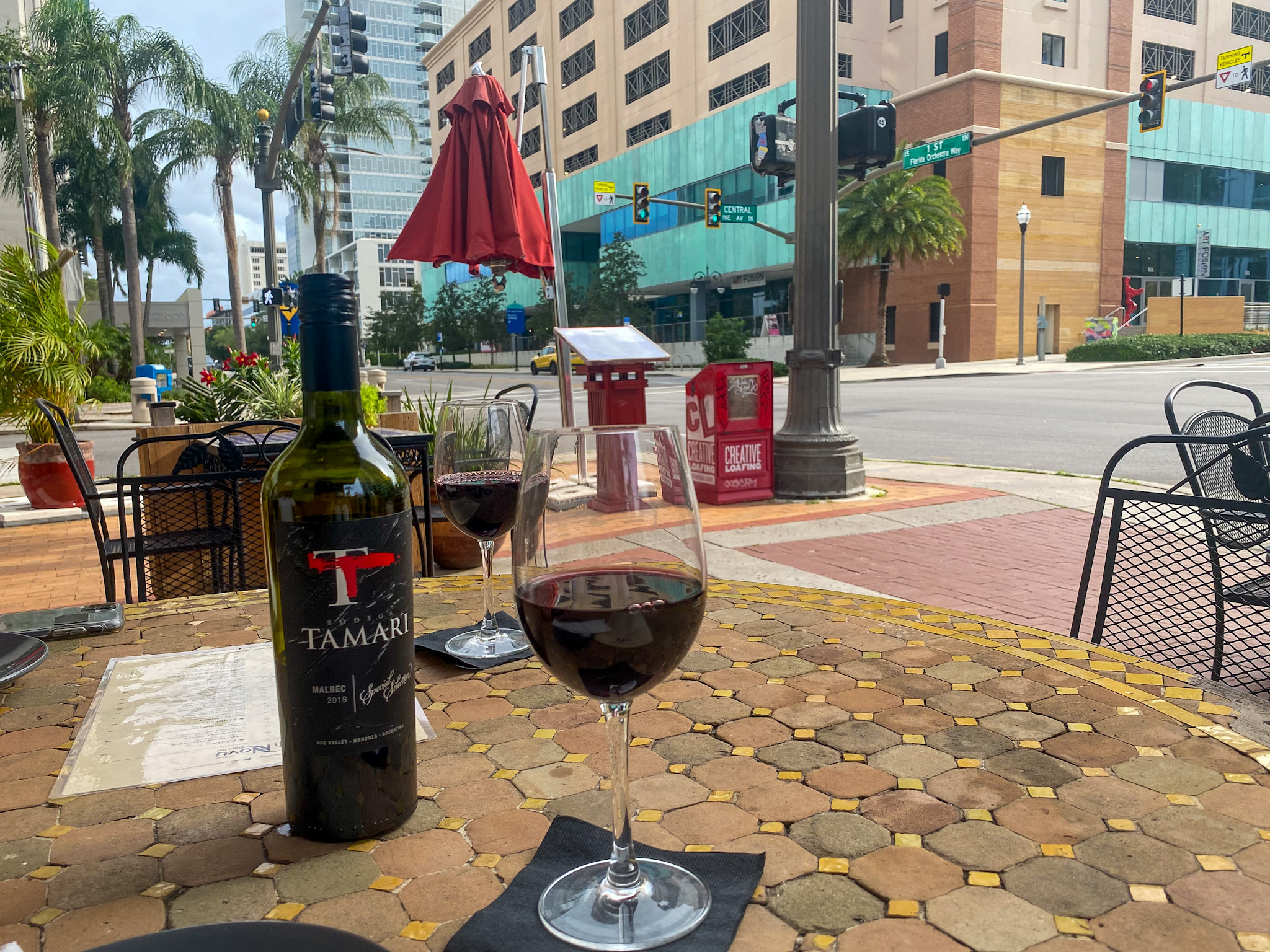 As for the food at Novu, we highly enjoyed every item that we ordered. The menu has plenty of options, but not so many that the diner is overwhelmed. A lot of Italian inspired dishes appear on the menu, as well as familiar favorites, like steak and a burger, for example. We tasted our way through a portion of the menu and definitely arrived on a couple of standout dishes.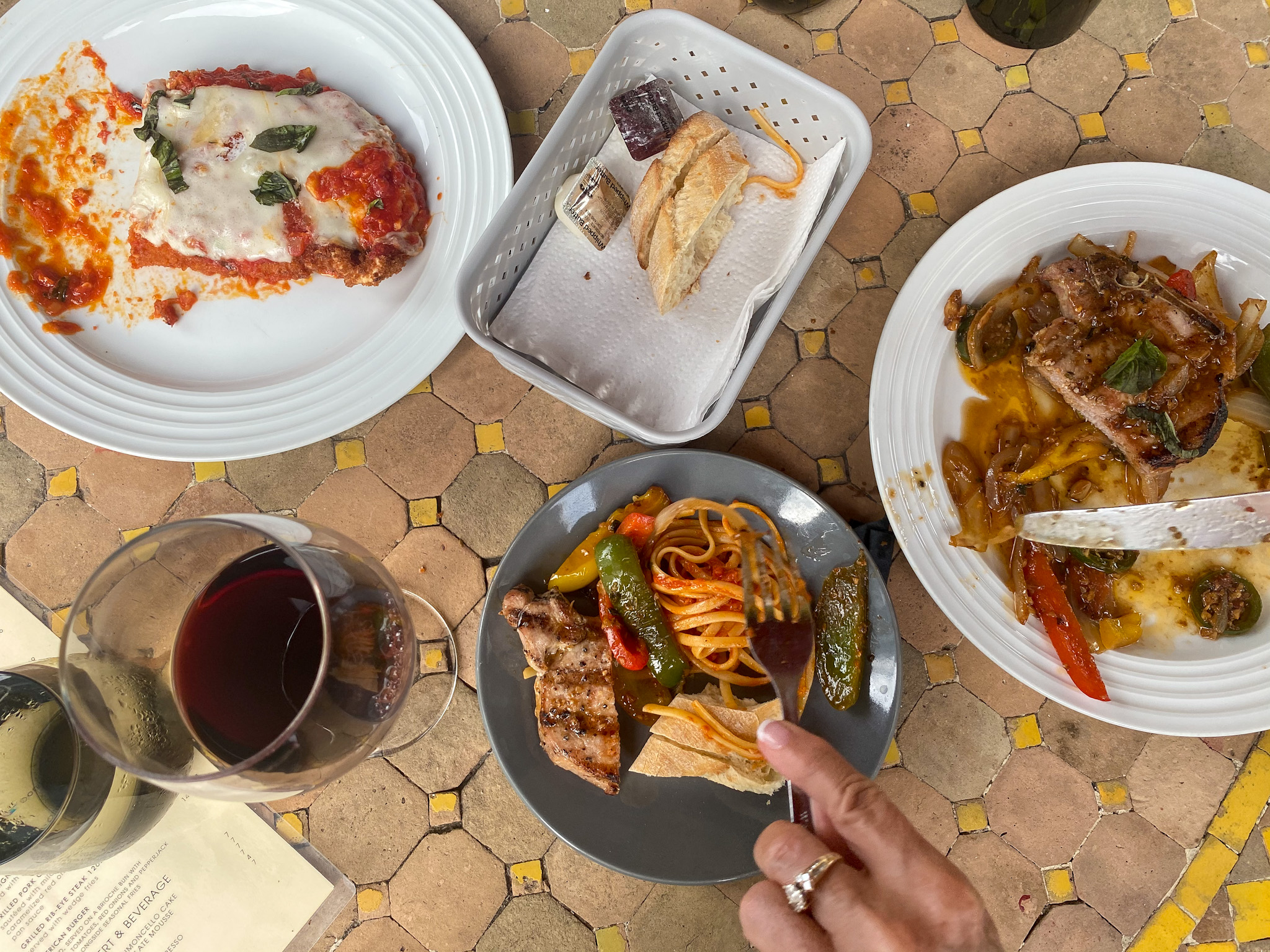 First up, the Pizzetta. This was highly recommended and also one of the first items that caught my eye on the menu. In essence, it's a pizza served on an ultra thin crust – I'm talking tortilla thin. Because of this, it's easy to enjoy a couple of pieces between two people. It's approximately ten or so inches in diameter and is topped with a fantastic marinara and mozzarella cheese. It serves as a great appetizer to share, or, even as a meal for one.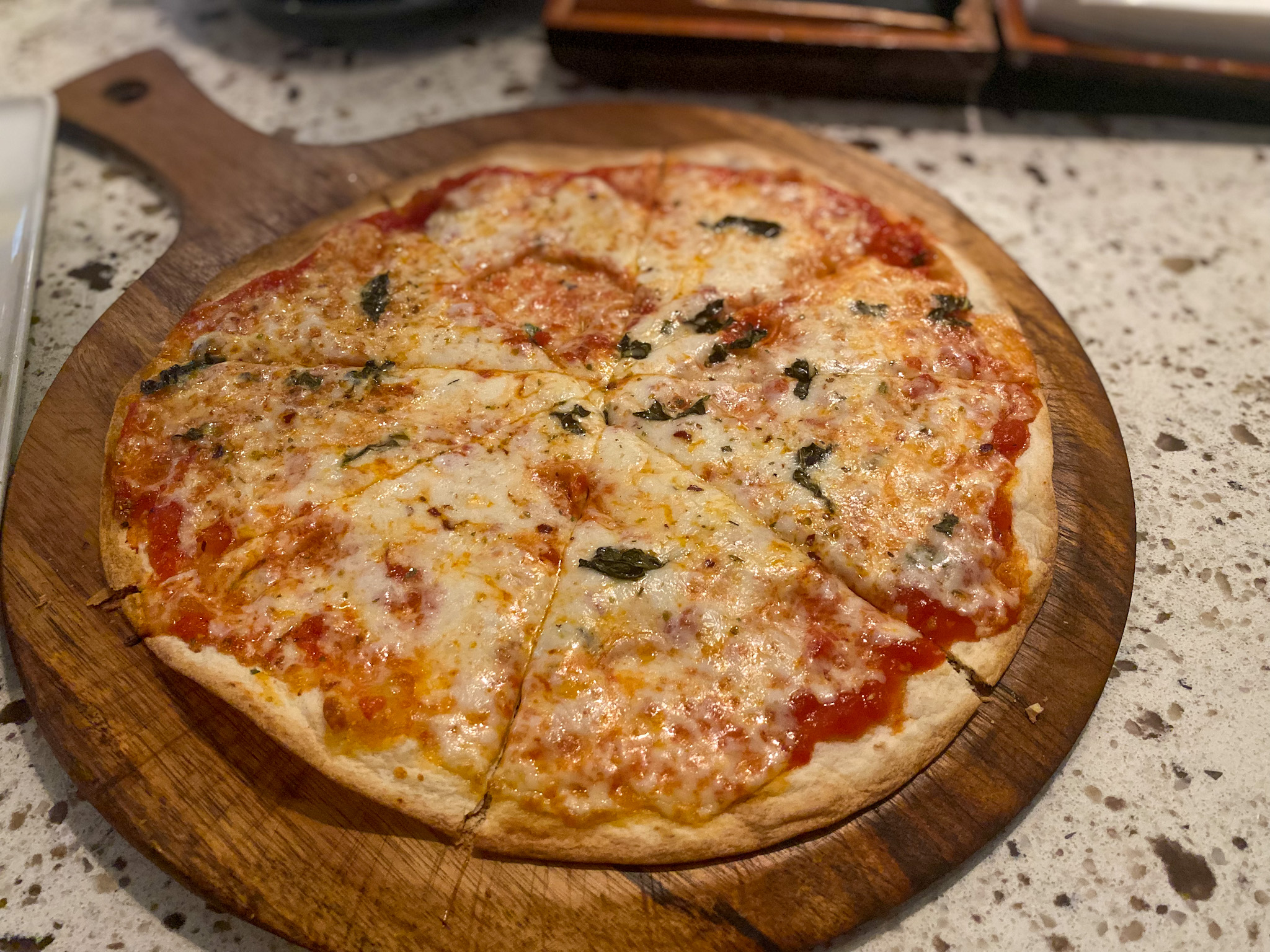 Another dish that came highly recommended to us was the Pan Fried Chicken Breast, which is similar to chicken parmesan. In this rendition, the chicken is topped with mozzarella and fresh tomato basil sauce. The flavor of the marinara stood out immensely to us, as it was perfectly seasoned and full of deliciousness. This dish was definitely one of our favorites, too.
Pork Chop is not something that I normally gravitate towards on a menu, but my husband was really intrigued with it, so we gave it a try. I am so happy to report that it exceeded our expectations. The pork retained such delightful and robust notes during the cooking process. We loved every singled bite. It's hard to go wrong with peppers, caramelized onions and aromatics.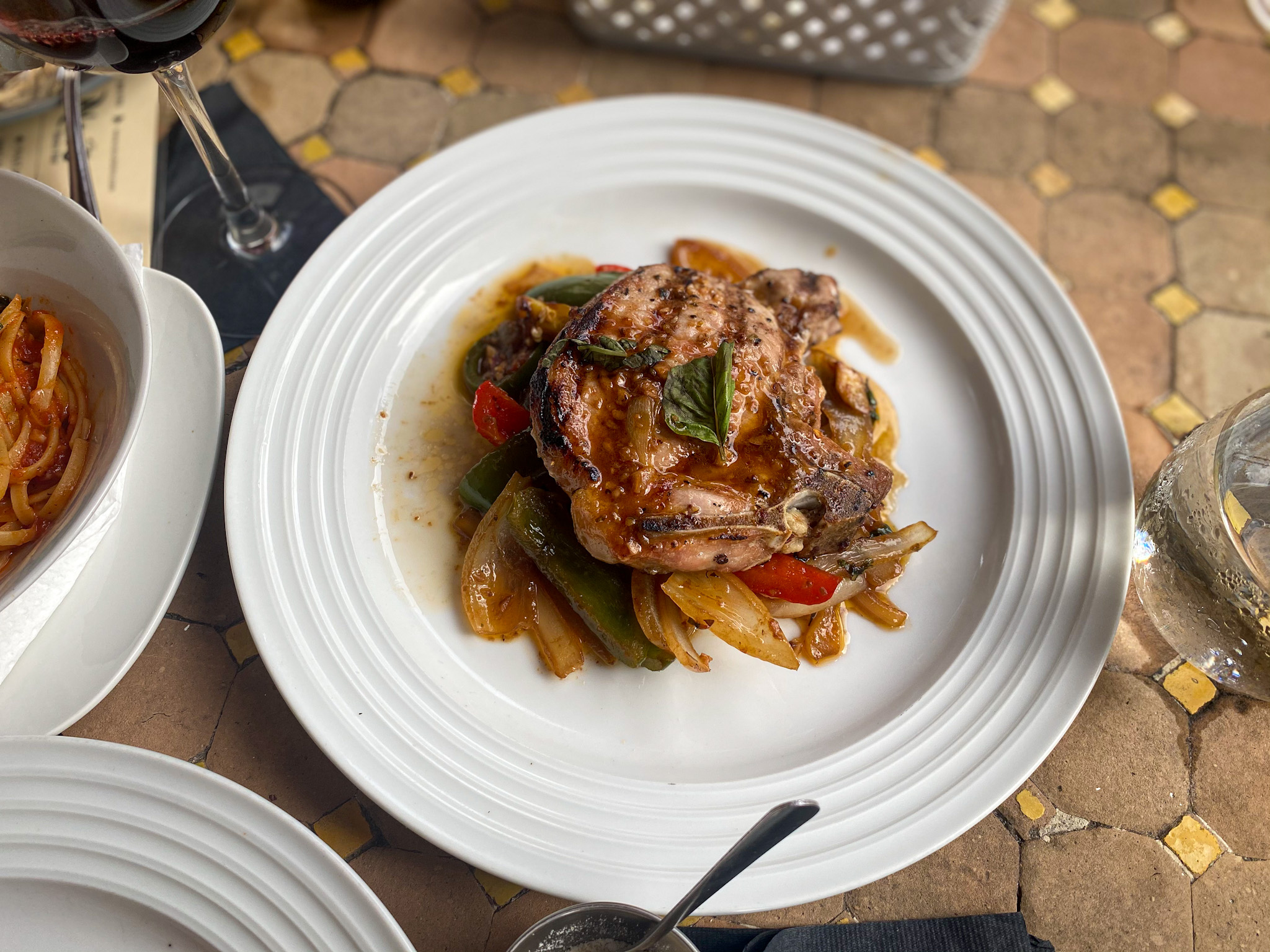 We indulged in a few different notable items from the shareable section. Our favorite, hands down – the Goat Cheese Fritters. We just couldn't get enough of them. I mean come on, panko crusted and fried goat cheese? That's gonna be a winner ten times out of ten.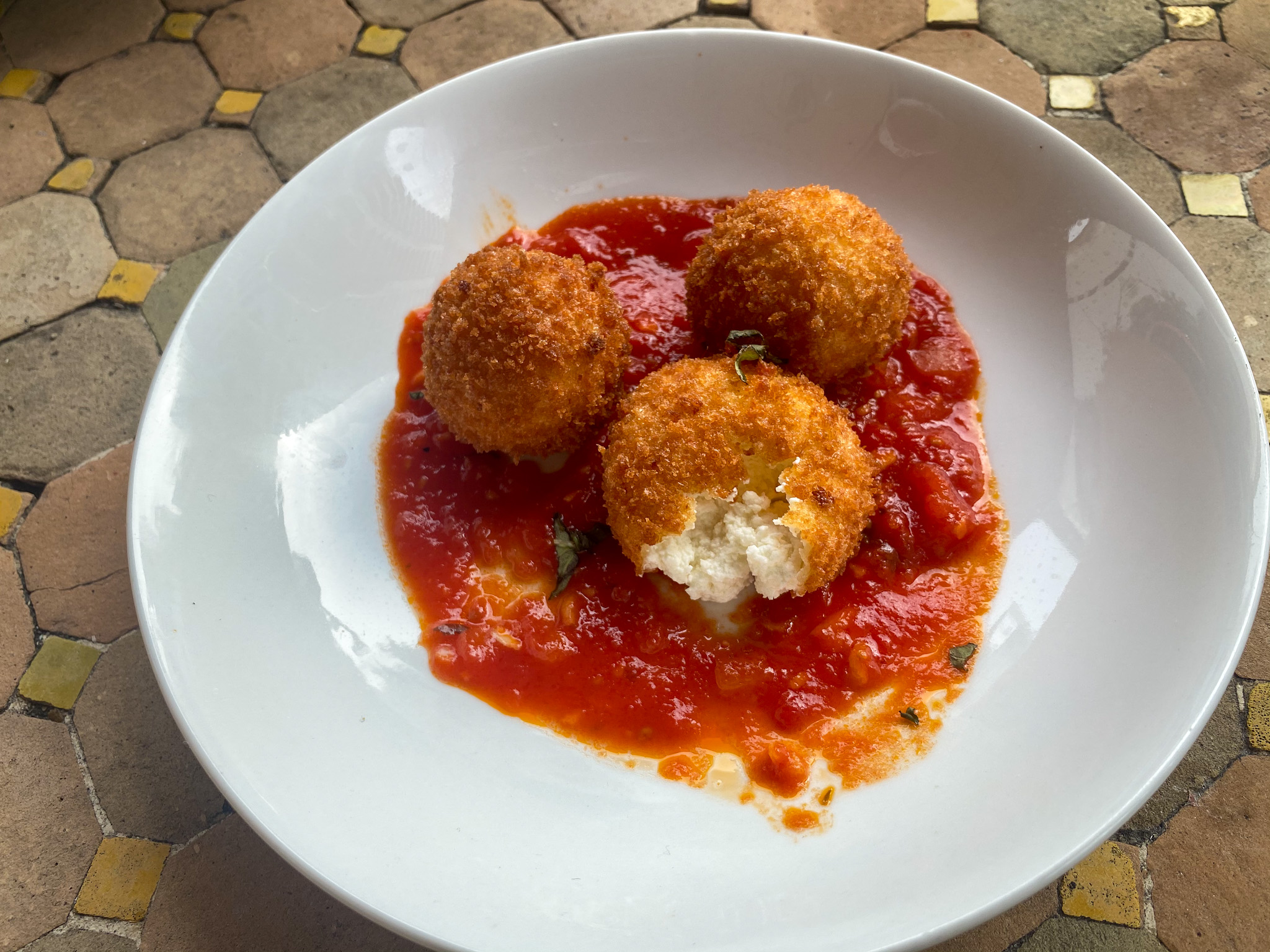 The Crabmeat & Avocado appetizer is the first item listed on the menu, which of course stood out to us. Of all of the shareable bites, this was good, but perhaps the least memorable (the other two were perhaps just that good). The crab and mayo in this scenario are served on a crispy tortilla chip with diced peppers, celery, red onions and spicy mayo. There are four chips in total and if you're looking for a quick no-fuss bite, this is what you should opt for.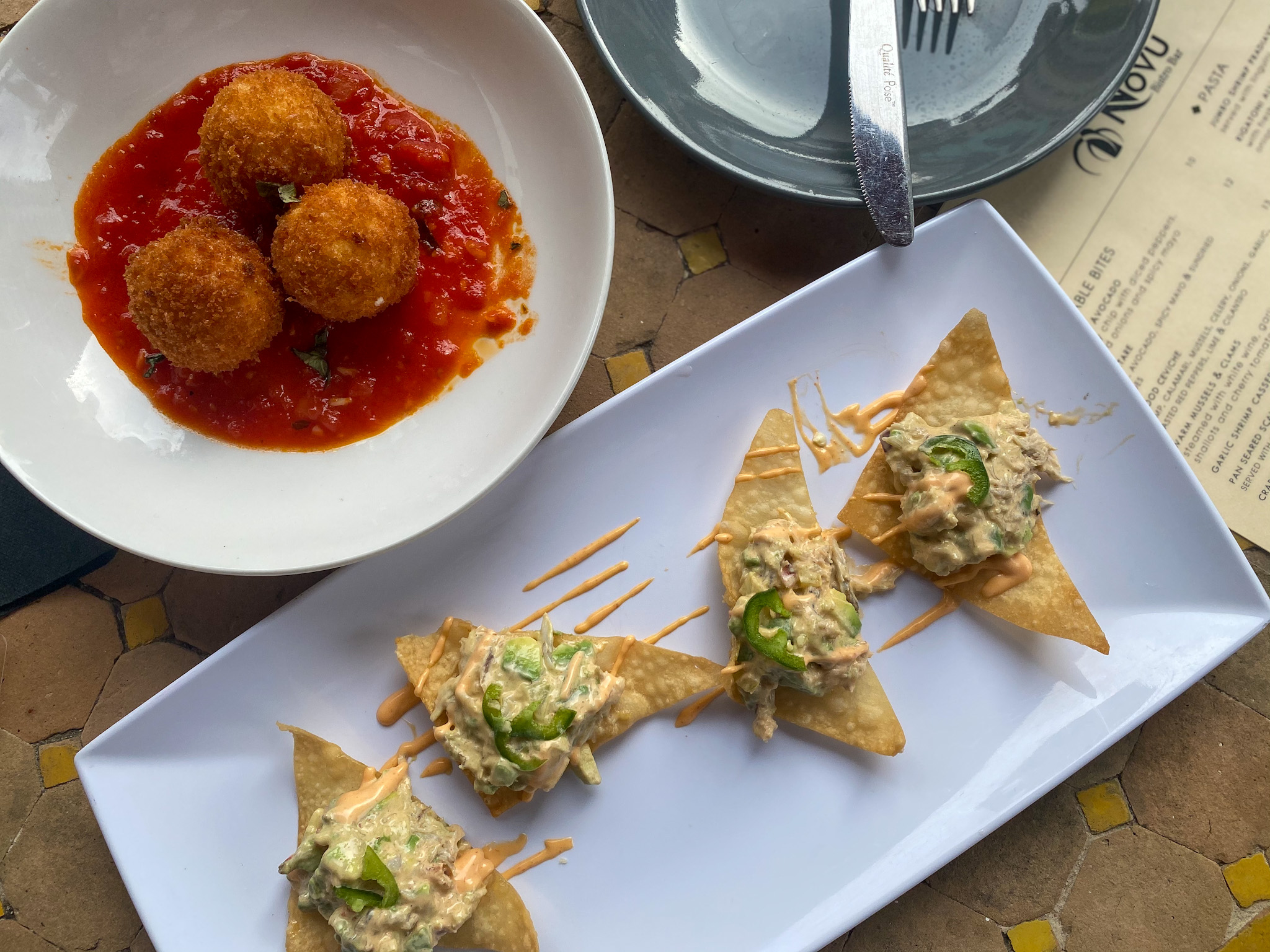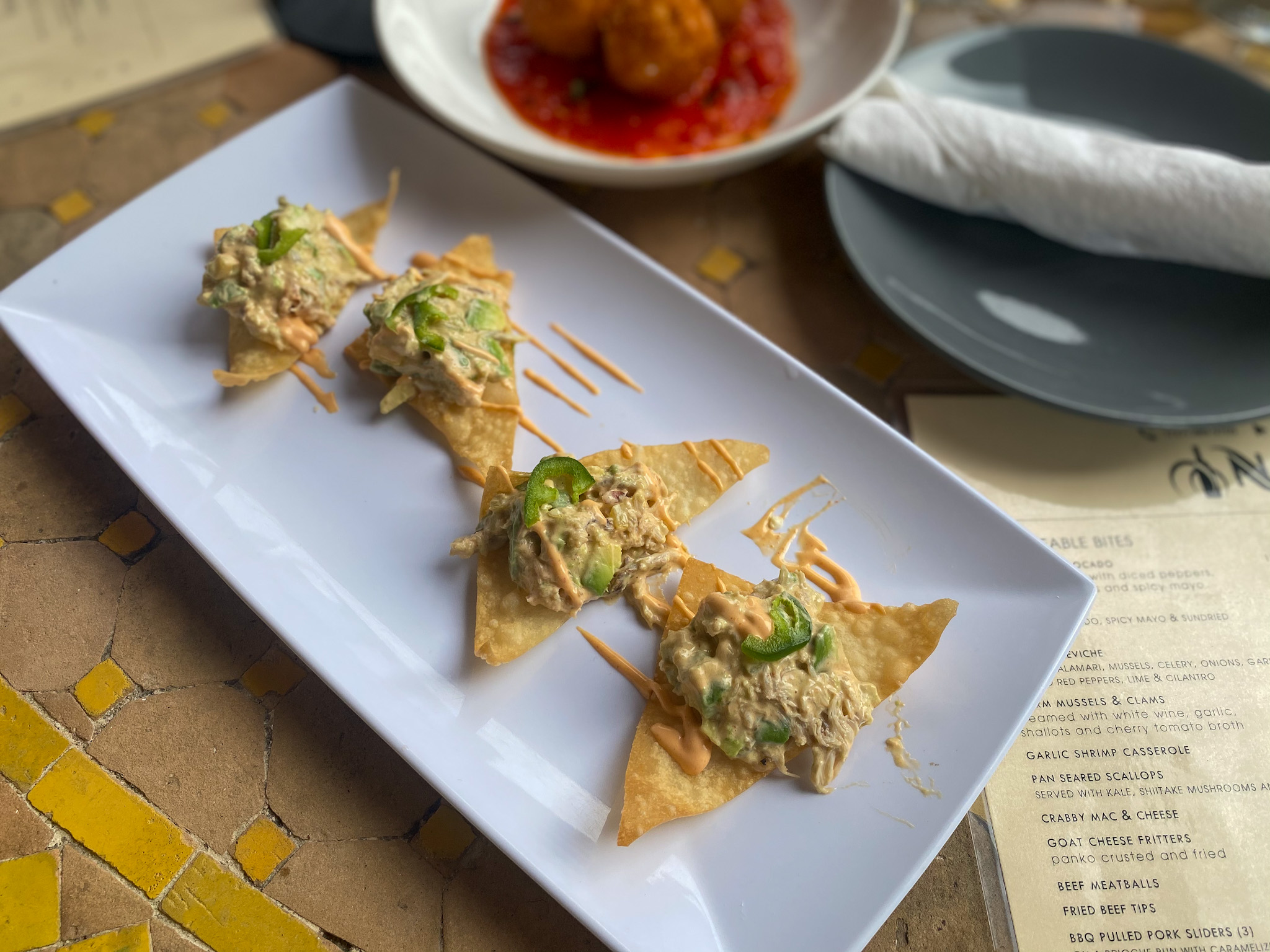 In my opinion, it's hard to go wrong with a Caprese Salad. This simple little number adds a dose of freshness to any meal with pungent flavors of balsamic and fresh basil. We found this to be a brilliant pairing with the Pizzeta.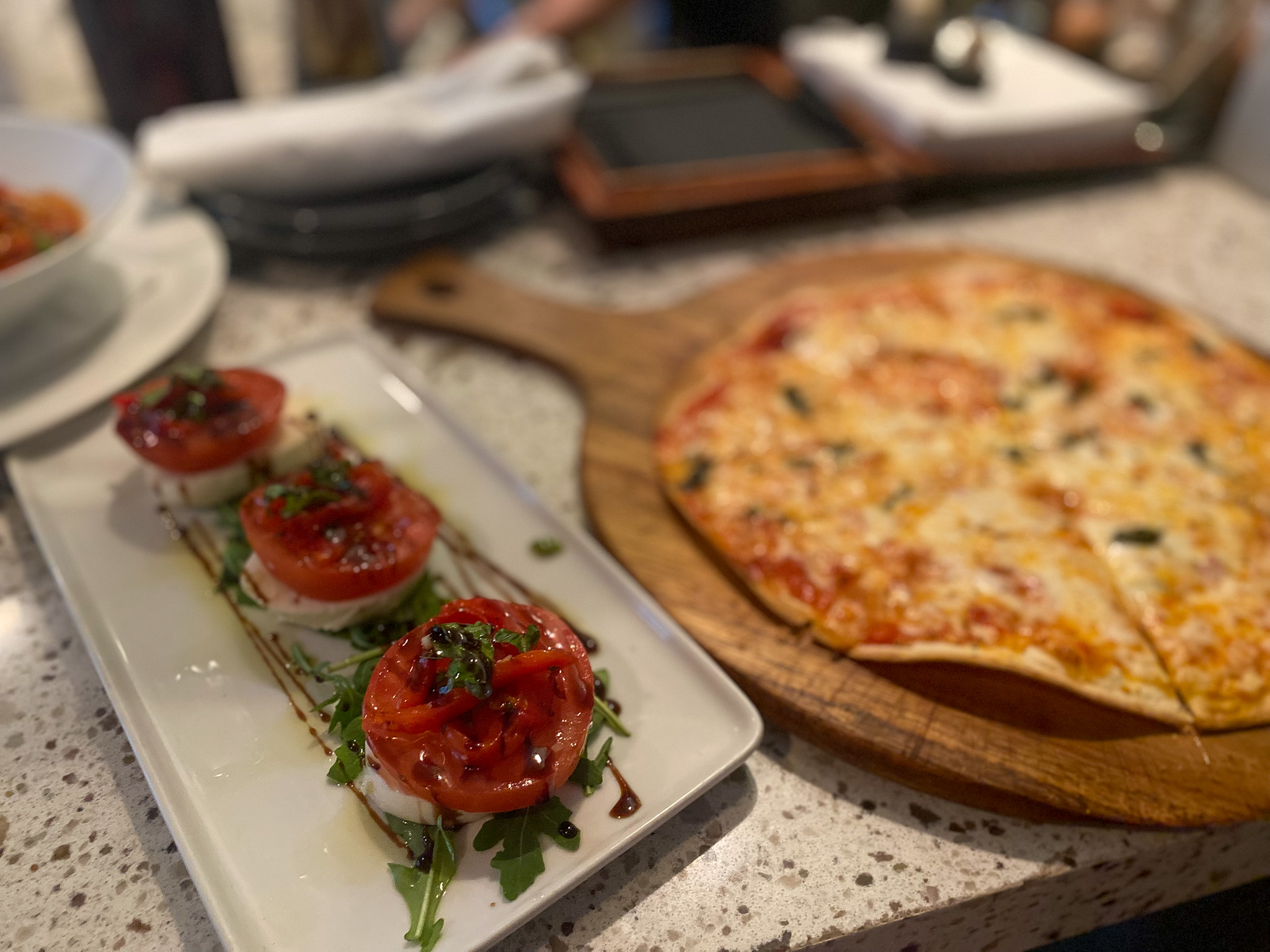 Following the tomato/basil theme that we had going that night, Mike and I lastly ordered the linguine. This pasta is served tossed in a San Marzano tomato-basil sauce. This dish had a way of seeming quite light and refreshing, even though it was indeed pasta-based. We would love to come back to Novu just for this dish time and time again.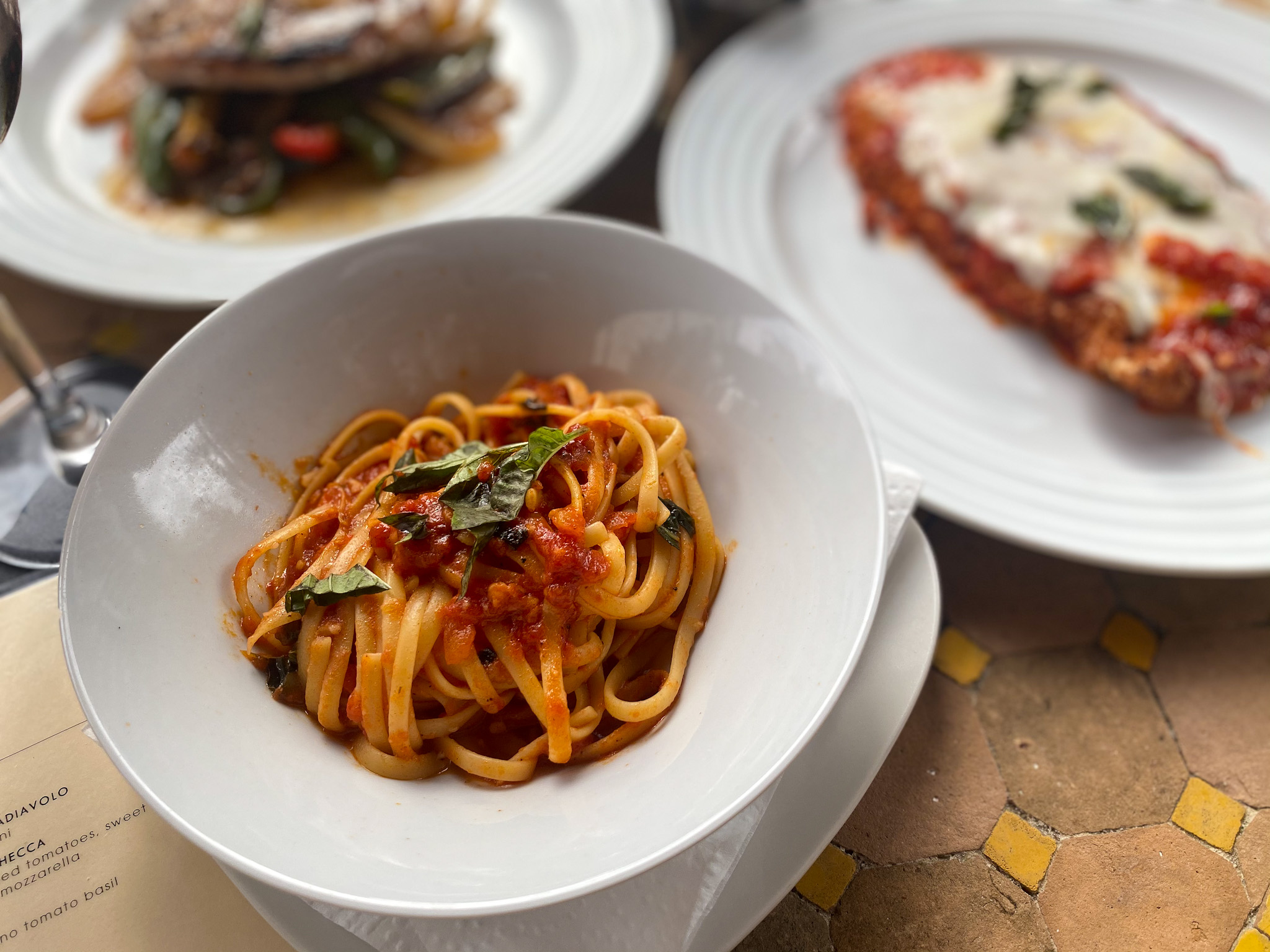 All in all, if you're in search of a nonchalant downtown spot with drinks, food and a carefree atmosphere, this is your spot. A solid downtown spot located just off of the ever-popular Beach Drive – you're sure to love it.
Novu Bistro Bar is located next to the historic Ponce de Leon Hotel downtown St. Petersburg, Florida. Novu is open for dinner 6 days a week.
DISCLAIMER: Kevin, Lori, Abby, Haley, & Lindsey do not dine anonymously (this would be impossible) and we sometimes get free food (though never expected). However, we dine with the locals and we support our own. You will always get honesty in a respectful manner. We do not include any large national or regional chains in our ratings and reviews. We focus on independent locally owned eateries exclusively.

PLEASE NOTE: Reviews reflect a certain moment in time. Some restaurants stay extremely consistent over many years, and some change for the better or worse. Some things that may change are: chefs, recipes, food suppliers, ingredients, philosophies, ownership, etc. We always hope that you have the same good, or great experience we had.
More Foodies News, Reviews & Recipes