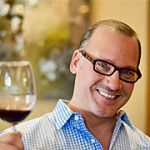 Kevin Godbee · May 7, 2019 · 2 min read
Last Saturday, I noticed that Buya Ramen posted on their Facebook page about a new drink menu. I was busy on Sunday, so this led to Monday-Funday yesterday, which led to some tasty drinks, and then a nap.
Hey, it's a tough job ...
Buya has lots of whiskies, wines, beers—all the usual stuff—but then there's the Specialty Cocktails.
I have to admit that I am not usually a specialty cocktail type of guy. I drink big-ass martinis, very dry, ie: a big cocktail glass filled with chilled straight gin. There's nothing to water down the strong taste, or the booziness of it. Hit me!
That being the case, I'm not usually into drinks with a bunch of foo foo stuff watering it down, and sweetening it up. I say what Lori's son says when we ask if he wants to hang out with us. "Nah. I'm good."
However, I have known Ryan Pinés, the beverage director / mixologist at Buya Ramen for a while now, before he was even with Buya, so I had faith. (Side note: I found out that Ryan used to be the mixologist for Cigar Dave on his radio show. Pretty cool.)
There are 12 drinks on the menu, with 10 of them being new. (Ryan said customers would kill him if he took off the Godzilla, and Cukes of Hazzard. The Cukes is one of my favorites too.)
I had four of the ten new drinks, and loved them all. None of the four I had, suffered from the usual issues with house drinks. They were not too sweet, nor too watered down. They delivered nice medium-complex flavors, perfectly balanced for the warmer weather, and most importantly for me, they had a decent amount of booze.
New Buya Specialty Cocktails - May 2019 (Full drink menu at the bottom)
Raspberry Beret - WhistlePig Piggy Back + giffard rhubarb + raspberries + lemon + maple syrup.
It is slightly tart, crisp, with a hint of sweetness, and tastes just like the fresh raspberries that garnish the drink.
(Noteworthy: The WhistlePig Piggy Back is the last thing that Dave Pickerell, Master Distiller worked on before he passed last November.)
Above the Clouds - vice rei genever + garalis retsina + salers + yellow chartreuse. Edible flowers garnish.
It is light, crisp, refreshing, and clean, but with a slightly creamy mouthfeel, like a chardonnay.
Highball - kaiyo 'the single' + shiso strawberry cordial + soda water. Shiso leaf garnish.
The scotch is subtly in the background as is the strawberry. Neither stands out, but rather, they sing in perfect harmony.
Ryan says, "this one is total summer."
Dancing in the Street - bounty rum + elyx vodka + mahina coconut + sesame orgeat + lime.
It tastes sweet and sour. More sweet than sour, and nutty with a light coconut sweetness.
Ryan's inspiration for this came from his experience on Friday nights in St. Lucia. They close down the streets, and the restaurants, bars, and local fishermen come out with food and drinks that they are making in the street. There is music and dancing, and it is one big celebration. (Sounds like an Anthony Bourdain, Parts Unknown episode.) Each place has their own exclusive spiced rum that they serve up.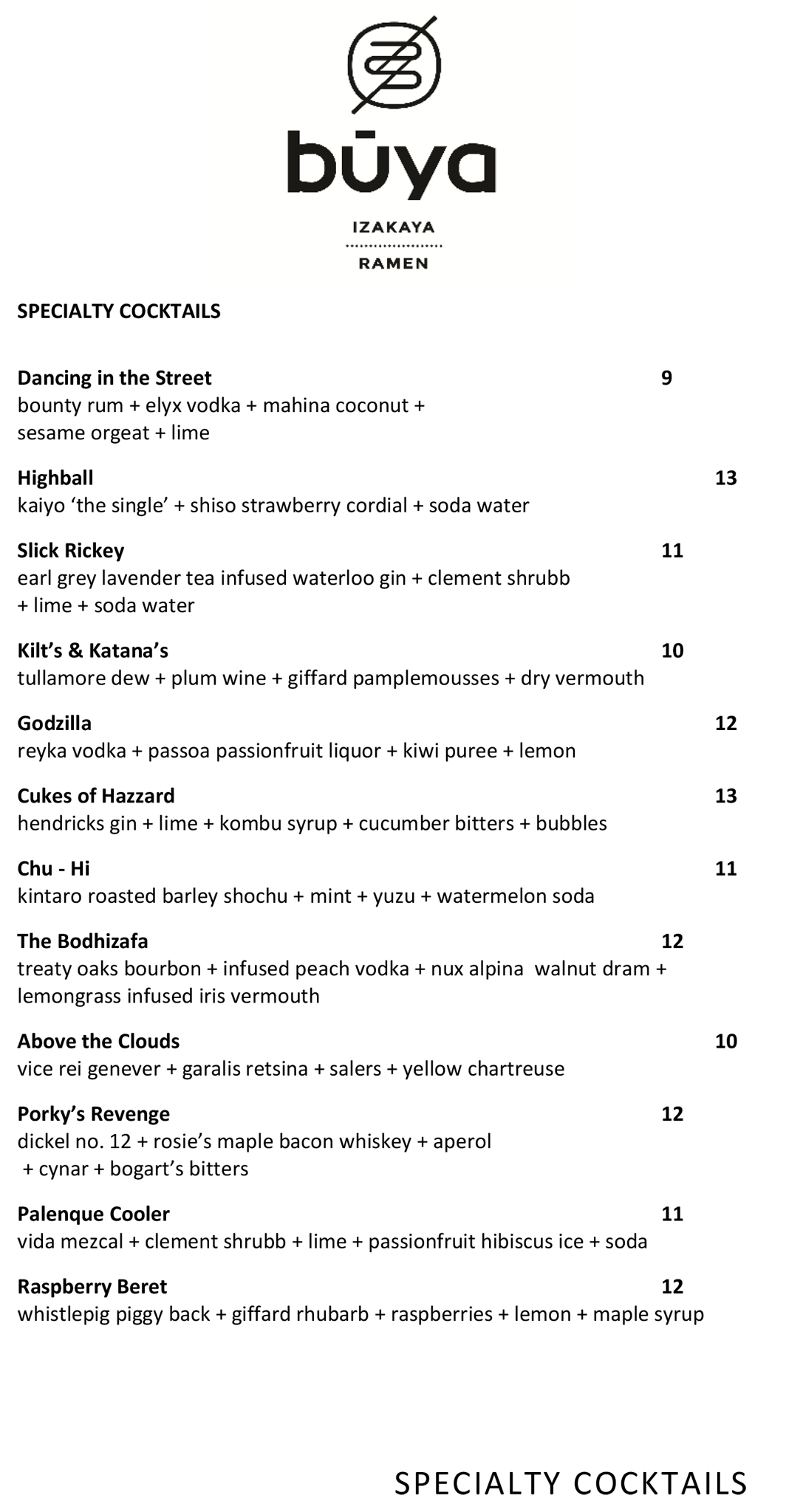 Buzzy, industrial-chic hangout serving Japanese small plates & ramen, plus many whiskey options.